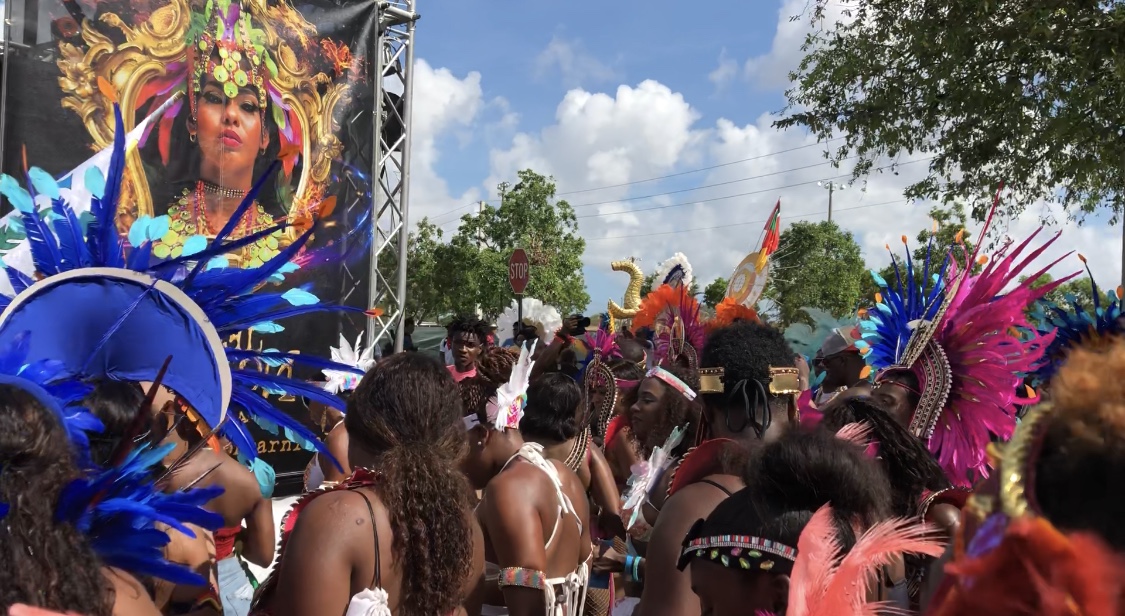 A lot of people ask if Miami carnival is really worth it and honestly, worthiness is subjective. I can tell you from my POV that at some point during the year I always say to myself "I'm not doing Miami carnival this year" whether its a time or a money issue but strangely I haven't missed a Miami carnival in the past 8 years (lol, not ONE). Crazy, right?
Why? Because I truly believe it is one of the most accessible and enjoyable carnivals to date. Miami Broward  Carnival is truly magnetic no matter if you've never done it, done it sporadically or done it year in and out religiously.
It's a great choice especially if you're a carnival newbie and have never experienced anything remotely close to a Caribbean carnival– I highly recommend starting with Miami Carnival. Here's a video recap if you need a visual. Its like a half an hour long so if you need to skim it, do what you gotta do (make sure to like and subscribe 🙂 )!
Now if you're ready to plan your Miami carnival trip, lets jump into some quick FAQ's/ tips, shall we.
Dates/Time: Columbus Day Weekend
This year, carnival was held on Sunday October 8th, 2017. Next year's carnival is Sunday October 7th, 2018. TIP: Plan your dates around the Sunday. Events/fetes start almost two-three weeks before the holiday weekend so you can have a short or extended Miami carnival. My dates for this year were Wednesday October 5th, 2017 – Monday, October 9th, 2017. 
Airbnb/Hotel: depends on preference
This year I spent 400+ for a 5 night stay in a centrally located AirBnB in the WynWood area. Because I've been to Miami several times, I don't mind doing my own thing and "fending for myself". However, if you want a little bit more, make room in your budget for the hotel or a really nice luxury apartment/home. Prices can range from 50 a night to 200+ a night depending on where you stay.
TIP: Find a place that is centrally located to all the events. So, Wynwood was perfect for me because THIS YEAR a lot of party/event promoters held the parties around that area or within a good distance of that area. There were only a few parties/events that were maybe 30 minutes or more driving distance, plus its literally an 8-10 minute drive to South Beach and 20-30 minutes drive to the parade grounds. Pay close attention to where parties are held if you're planning on driving and account for traffic as well.
Flight: depends on where you're flying from
So, lucky for me I live in Florida so it's literally a 3.5 hour drive going and coming back or a 10 dollar roundtrip ticket on Megabus.com (don't sleep on MegaBus ya'll).
TIP: But if you're flying in; try to book your flight at least by June/July (the earliest) to avoid the price hikes as well as booking your flight to travel maybe a week or so before carnival day and leave a few days after Columbus Day or even on Columbus day to save money. Play around with dates at least 3 months or more before the actual trip to see what the best deal is for your area. I love Kayak.com for this. Over the years, it's been my go to after trying all suggestions for different money saving apps.
Rental/Gas: depends on how much you want to drive and where you're staying
TIP: Obviously drive if you're NOT drinking or if you have a designated driver (speaking from experience). Book with a group or take turns driving. Rentals are typically cheaper if you book months ahead in advance. Kayak is a great app for this as well.
Taxis/Alternative Transport: (Lyft and /or Uber)
Uber/Lyft is a God send if you don't want to drive. I averaged roughly 200 dollars for my entire trip (including Lyfts to and from bus station to home). Now for some that may seem expensive but let me shed some light on the true value. For one, you can leave when you want, at what time you want. You don't have to wait on your "ride" to be ready to go. The fares are pretty budget friendly but be aware of surging when the fares can go up. You definitely should plan in advance but a Lyft can save you if your "ride " bails on you. TIP: Use  promo codes for discounted and free rides.
Fetes: prices will vary on your preference
Fetes can start around 20 to 100+ depending on what is included in the ticket price (i.e. -an all inclusive would include food and drinks for the duration of the fete). I went to 3 fetes for about $165 dollars in total so your fete budget will be determined on which fetes you choose. Check out my last Miami carnival fete list here so you can get an idea of where ticket prices would start.
Costumes: prices depend on your preference
There's a few ways to participate in costume. Some persons will buy event tickets via the Miami Broward One Carnival organization's website for entrance into the parade grounds and dress up in regular clothes or even their own personalized costume and "storm" the bands. Or you can choose a participating band and purchase a costume. Costumes typically run from 200+ if you're a male and 300+ if you're a female.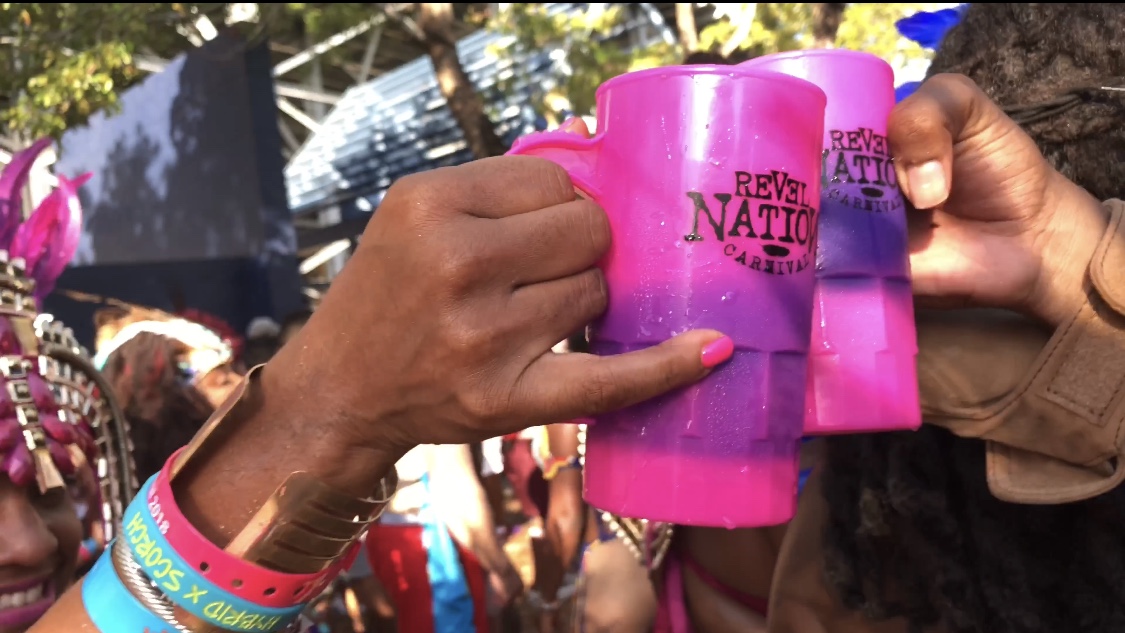 Reviews
So if you're not quite sold on Miami carnival yet, here's an assortment of "mini-reviews" from some seasoned carnival goers.
"This year I decided to have my friend who has never had the full Miami Carnival choose which fetes we would attend. I go every year so I wanted to be fair. As a die-hard Soca fan she selected events where we can see the Artist perform ?. She selected the Buss Head Tour with Bunji Garlin and Machel, Rave and Soca Brainwash.
Buss Head Tour
Parking-Convient; right outside the venue
Venue-Large space but not a full crowd
Price-$117; only to get front stage access, no other perks
Drinks-Limited selection of drinks served, no chaser
Vibez- It was certainly a pleasure to witness Bunji and Machel on one stage. However, by the time Machel came on I had no more energy left. This was gonna be the last show of the tour. There was no magical moment, no special moment for the hurricane efforts (as they were donating the proceeds to hurricane victims). It felt like they were both tired and ready to get the show over with. I concluded this will be my last Machel show for a while because it's much of the same.
Soca Brainwash
I enjoyed every minute of Soca Brainwash! Free parking, nice memorabilia cup, free delicious punch, perfect open location. The food options were ??, there were no long lines or a rush for drinks. I wish I can put it into words, but I had thee best time ever! No stushness, just pure vibes! Back to Basics had the place lit ?.
Rave
Rave changed their location the week of the event due to the aftermath of the hurricane. While all my other friends were raving about Viva Carnival, I reluctantly dragged myself to Rave. It had been at least 4 or 5 years since I last attended Rave. We waited an hour just to get in. It looked like they were just starting up the event, which was at least three hours after the published time. While waiting in line I could hear the first artist Claudette Peters. By the time she got to her first song, the mike cut off. She abruptly ended her session, to be followed by Ricky T. The same thing happened with him. As we hurriedly tried to enter the venue to at least catch his song "Sully", the mike went off again. The drinks were not cold, they were just starting to place the beers on ice. There were a limited amount of drinks, one chaser. The venue was a "whole-in-wall". We paid $70 for VIP just to push our way through metal barriers. It was so disappointing, my bff and I left my other girlfriends at the venue and Ubered back to the hotel. Never again!"
N.B.
— —
"Big Phat Fish
First fete for me hopping off the plane and I was super excited to party period. My three essential must haves for a proper fete is location, parking and bathroom. Big Phat Fish was located in the back of some ranch ? and I hated parking. We had to pay from 10-40$ for parking. The fete is all ready 65$ at this point I truly ain't interested in paying for parking… anywhoo onto VIBES we had Djs like Private Ryan and Ryan Saeed mixing, Ryan Saeed to me was the best!! He had the perfect mix of dancehall, soca, reggae and even hip hop. He definitely had everyone lit! Drinks was flowing as it was an all inclusive drink fete. Bathrooms was really really clean and air conditioned which was ?? However at about 2:35 the fete ENDED. The time frame of the fete was from 10pm-4am along with a performance from Kerwin Du Bois and Dj Private Ryan to shut it down. Well the party got shut down cause remember that parking thing yeaaa… people parked anywhere they could find therefore NO Kerwin and NO Private Ryan. That was disappointing, when we were leaving we literally saw Private Ryan trying to get in but the cops wouldn't even budge. ? Overall BigPhatFish get a better venue where your participants don't need to pay for parking and these issues would be solved.
SSS Blue Jouvert cooler fete
Last and final wuk up and it did NOT disappoint! Me I ain't a big fan of the Jouvert Sat morning for my personal reasons so I always look for that alternative. This was my second year attending SSS and it was much better than last year, that's what I love to see from fetes and their promoters. This time the location was in a artsy and eccentric area which I LOVED! The fete had so much space to jump and move around. The bathrooms were potter potties and they had an outside cubicle to wash your hands real cute and sanitary! All coolers had to be in by 2pm minus ice, chasers and waters which you had to buy at the venue. Listen the vibes at this party was real, as soon as you walk in the ladies dash you in some good ole paint and powder. This was not a stush party at all if that was your intentions the Djs made sure you got doused in paint and powder. The party was supposed to last from 10am – 6pm but they gave us an extra hour and a half and I wasn't mad at all. Everyone had energy all day, just straight pumping to Soca of all kinds, Grenada, Bajan, Trini and St. Lucia was the top islands whose songs were being played. Sully by Ricky T and top Striker by Lil Natty and Thunder were my favs. My favourite addition to the party was this older gentleman playing on an older steel pan to the beat of every song which further amped up the patrons at the party. Me especially at one point I just was moving to the beat of the calypso. There was a great unity at this party that I really can't describe or explain into words but it was magical for sure! Overall I enjoyed this fete can't wait to go again ??‍♀?"
-A.H.
— —
"This year was my second year attending Sunrise Breakfast Fete in Miami. Although, the venue was not outdoor due to rainy weather, vibes remained the same for me. Breakfast was available throughout  the entire fete, drinks were easily accessible, and selection of music (mixture of soca and dancehall versus stricly soca)kept the party alive. Non stoosh vibe, beautiful people…. One of my best fetes, I will be back next year. "
N. J.
"I registered late with Revelnation. I was undecided who to play with this year for Miami Carnival until I asked a friend who suggested Revelnation. I did not regret my choice. Communication was easy. I was able to get quick reply to all my questions both via emails and social media . Costume pick up was easy, literally took me less than 20 minutes . On the road, it was non stop pump. DJs knew what music to keep the crowd going literally from start to end. Drinks were easily accessible, snacks were available when you felt the need to eat something to pace your alchool and lunch was served at an appropriate time. Revelnation will definitely see me again next year :-)"
– N.J.
———
"The intergalactic themed Soca Brainwash was definitely an experience. Upon entrance, we received a signature cup and complimentary drink, a great way to start a party! You couldn't tell the party was in a parking lot. The decor and lighting fit under the stars. With clear sections for drinks and food trucks and stalls lining the perimeter, it was easy to navigate the venue without stepping on anyone's toes.
The energy of the crowd was joyous…or maybe it was my newbie allure, but I still felt the good vibes upon entrance. I didn't feel overwhelmed orout of place.I had no expectations beyond having a good time. I knew drinks and food weren't included in the hefty ticket price so I was expecting maximum vibes.
I heard the latest soca songs of the year and a few classics. We heard from various DJs including Lord Hype, Back to Basics and Private Ryan who enlisted the hosting of the set to be done by Kevin Crown and Barry G. However, my favorite set was by DJ Jester and Soca Prince they play everything and had the crowd moving the entire set without duplicating previously played songs. While the atmosphere was great, the energy seemed to be missing at times throughout the evening. My crew and I made the best of it as we were able to throw up our hands and wine dung to di ground a few times."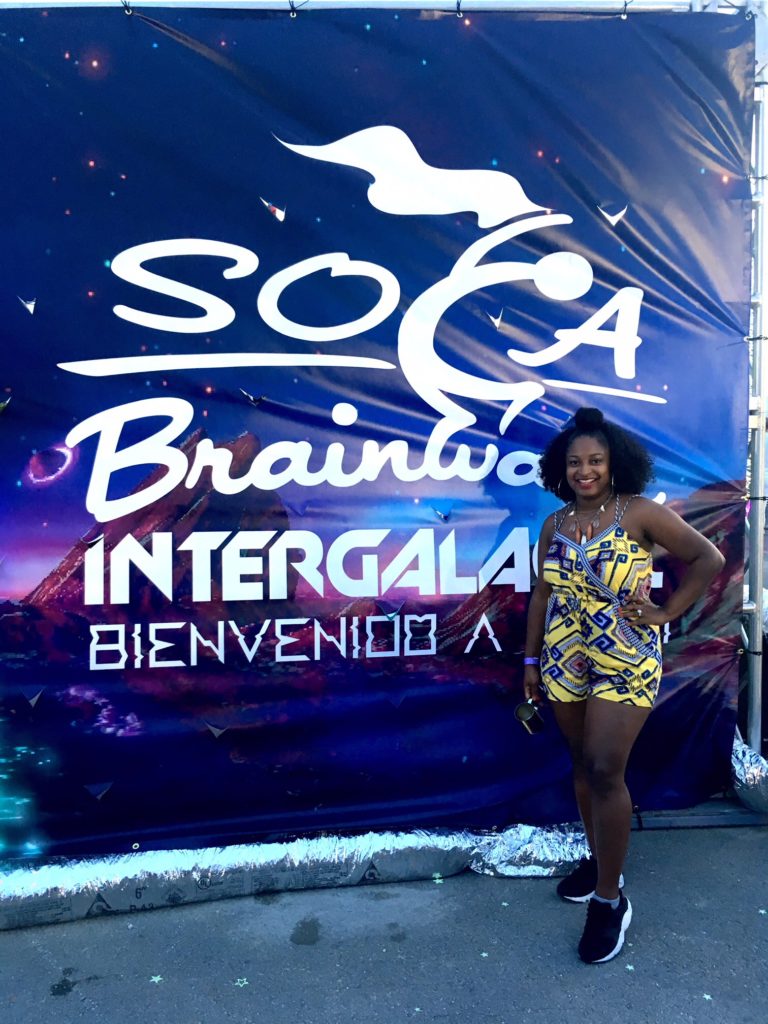 Mikelah of www.styleandvibes.com
IG: @styleandvibes ————
"This was my 1st fete in 2 years and I had a time. Give me the experience crowd anyday, the real Feterans know how to party. I've never seen so many women over 40 buss a split. Vale made me fall in love with soca all over again. TOTALLY EPIC AND PURE VIBES!!!"
"This was my 1st time going to Vale in 2 years and Wenz had actually never been before. They changed the usual venue because hurricane Irma had damaged the regular venue, though it was still held at Jungle Island. So I was a bit skeptical in regard to the vibes. It was no longer a wet fete because of the location change but it didnt even matter. The vibes were just as I remembered. The crowd was morw mature but still ready to get down and dutty. I had the best time and Vale honestly set the tone for the rest of my carnival weekend…It was LITTTTTTT!!!!"
– W.J. & J.S. -carnival couple ——– "This year would've been my fourth time playing mas at Miami Carnival. As a first time Masquerader with Revel Nation, they exceeded my expectations. The vibes, music, food and drinks were top notch! Looking forward to playing mas with Revel again next year.
As for the fetes, Candy Coated Cruise was endless vibes and was by far my favorite fete I attended. It was surely a great time with great people!"
T.G. ——– "I went to Candy Coated cruise which was fabulous as always food was great drinks where great and vibes out this world.
Then I went to big phat fish I thought the venue was nicely set up but seemed a little small for the amount of people that attended. Vibes where ok but they shut it down 2 hours before it ended due to someone parking in front which was a violation or something so that killed the vibe.
I felt as though prices for these fetes where very reasonable since they both included drinks.
Now for the road I had an amazing time with revel nation. Costume pick up too a little long it could have been smoother but for the most part they where organized. I've been playing mas for a long long time and played with a couple different Miami bands this was the second best pick up. I thought they had good vibes but still felt a little stush. Other bands I've played in masqueraders had no shame to wine on any and everything. I think with time they could be the best and take over Miami."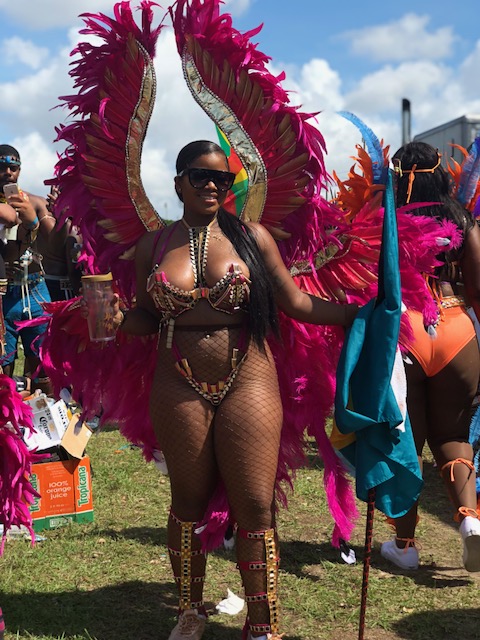 Anna H. – @missliesey (IG) "Lol Ok let's see where do I start. ??lol. This by far was thee best Miami carnival ever and I've been going every year since 2008. I had a blast. I came in Friday evening and went to big phat fish that same night. The fete was going great and had Plentyyyyyy Vybezzzzzzz. Then there was the ending. Apparently some idiot or idiots parked they car in the middle of de road so the DJ made an announcement if they don't move their car fire department will shut the party down.
You would think the person would run out and move it.. NOPE… They didn't listen to the warning so 15min later the DJ stop the music again and announced since they didn't move the car de fete was done. Everyone was pissed cuz the vybz were so sweet and some people just reached the fete. Lol thank God I reached at 11:30
And I didn't like the venue at allllll. The number 1 reason I decided not to go Viva(besides having the headache from hell lol) because it was at the same venue. That venue was in the middle of nowhere lol smh and bugs were feasting on my legs.
Then there was jouvert. Mannnnn I cannot put into words how amazing jouvert was despite jamming in the depths of hell Lmaooo. There was ZERO behavior every girl I came across gave me ah wine some jumped on me and I didn't even know them. I was in HEAVEN!! ?? I had a great time because last year I was sooooooooooo bored at jouvert.
Then there was Mai tai.. The level of fun I had at Mai tai omggggg lol.. And I got there real late round 8 cuz I was Tryna regain my soul from jouvert ????.. There were two issues I only had with Mai tai. 1 that I got there so late so I'm mad at myself for not reaching earlier cuz I had so much fun. And 2 the bar situation. There was only one bar so drinks were definitely verrrryyy difficult to get. But I know they'll fix that issue for next year. Other than that the fete was AMAZING!!
Mas….. Mas was LIFE!!! I got there real late round 5:30?? not by choice. So I missed out on some of the bands I wanted to storm revel nation being the number 1 I wanted to storm lol. I was so annoyed cuz I seen the band but Tryna find the entrance to get in was an adventure. They made us walk around in circles till one of the people said we had to walk allllll the way around to meet up with bands.. Luckily my band Freaks was the last band so as soon as they let us through the gate
Mas….. Mas was LIFE!!! I got there real late round 5:30?? not by choice. So I missed out on some of the bands I wanted to storm revel nation being the number 1 I wanted to storm lol. I was so annoyed cuz I seen the band but Tryna find the entrance to get in was an adventure. They made us walk around in circles till one of the people said we had to walk allllll the way around to meet up with bands.. Luckily my band Freaks was the last band so as soon as they let us through the gate…
They were right there so I wasted no time wining and getting drinks. Lol. Not to mention it felt like I was jamming in the depths of hell again despite reaching around 5:30 lollol that heat is something serious
Other than that mas was EPICCCCC. I will say that I hope Freaks isn't the last band ever again cuz we didn't cross the stage till 11pm and as soon as we did and went to the side for last lap the cops shut us down ??lol
Then the last fete I went to was glasshouse. I always heard the hype about glasshouse and said na man I'm finally gonna go this year to see if the hype was real. And lemme tell youuuuuuu.. It is verrrryyy much REAL lol. I had a blasttttt!!! The ending kinda sucked cuz the bass went out from one of the speakers so the fete had to end but it went well pass the time it was supposed to end so I wasn't mad at all lol. Definitely won't be missing glasshouse anymore for future Miami Carnivals."
-Mali IG: @mali_wotlessbadd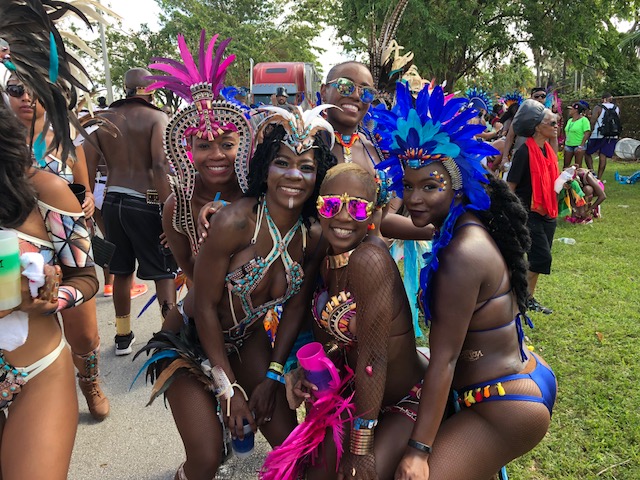 MY 5 CENTS Let's just be honest. I can't tell ya'll what to do because everyone is different. But I can tell you from my POV what I enjoyed and didn't enjoy that much. So here goes..
Fetes. Best fete for me was Sunrise Breakfast Party out of the 3 fetes I attended. Why? First of all I thought the venue was great even though they had to change to an indoor venue at last minute. Is it just me that thinks outdoor venue if its a breakfast party? Anyways, the weather was a little unpredictable so kudos to the promoters for thinking ahead and thinking of their patrons especially with a $85-100 dollar price tag. The music was a mix of soca heavy hitters and reggae/dancehall which was a hit with the crowd. Sunrise Breakfast party is of Jamaican origin so it only makes sense to play reggae/dancehall. I'm personally still on a high from Crop Over so I would have liked to hear a little more cropover, small island music but regardless it was still a time. Food was natively Jamaican and delicious, drinks were readily available at the bar and the bartenders were MOVING! I definitely would do this fete again, hopefully I can experience the outdoor version.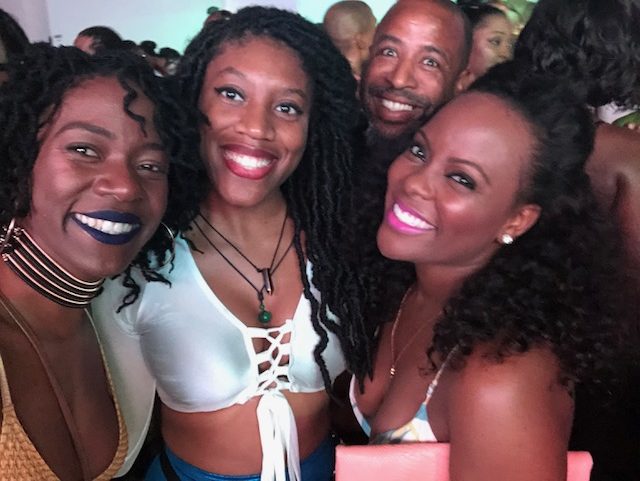 Then there was Entice, the all black affair held by Experience Nyrvana. It was easy to find an all black outfit and the price tag on this fete ($30) wasn't bad at all. It was a little crowded to navigate at first but we found a spot close to the stage. Ricardo Drue, Skinny Fabulous, Marzville and more artists performed with a riddim section to accompany them kept the vibes nice and the crowd moving. This was my first fete of Miami carnival and it was a great warm up for the rest of the weekend to come.
Last fete for me was Viva La Carnival. I was riding high on the expectancy that the promoters would top last year's event but there's always circumstances that determine whether a fete will be good or not. I've read and heard some accounts that the fete was vibes but I can only speak from my own experience. Initially before the fete, there was a flurry of whatsapp messaging, pinning locations back and forth to people who were already there, people who were on their way and some persons who had already given up on trying to get in.  Then the whole parking/shuttle issue was a bit of a deterrent but my group kept on and found a parking spot along the road towards the venue. We arrived around 1am. It was definitely a walk to get to the actual entrance of the fete; and on the way we heard persons saying to "go back", "fete was over", complaints of wanting monies back until I received a text that the fete was still going on to combat the confusion. When we did get to the entrance and into the fete, you could tell that the majority of the crowd was at the very front or middle of the venue. We settled on the left where there was space and where we could hear the music. There were a lot of holes, muddy patches secondary to weather; and although the event promoters sent emails the day of and during the fete about wearing "Jouvert type" shoes; I personally already had certain clothes, shoes allocated and no time to buy a pair of boots or sacrifice my carnival shoes. My group danced and tried to catch a vibe but at the end of the day the mud and the frustration of getting to the fete won us over. After reading more emails from the promoters about hurricane damage and Ubers and free shots that my group missed out on; I'm doubting Viva La Carnival would be a pick for me next year unless they give free tickets, have a more accessible venue (especially if its already damaged from a previous weather event) and ensure that their patrons are comfortable and are able to enjoy the experience. Yes, I know you can't please everyone but I had to speak on it because if you pay money — you should get your money's worth.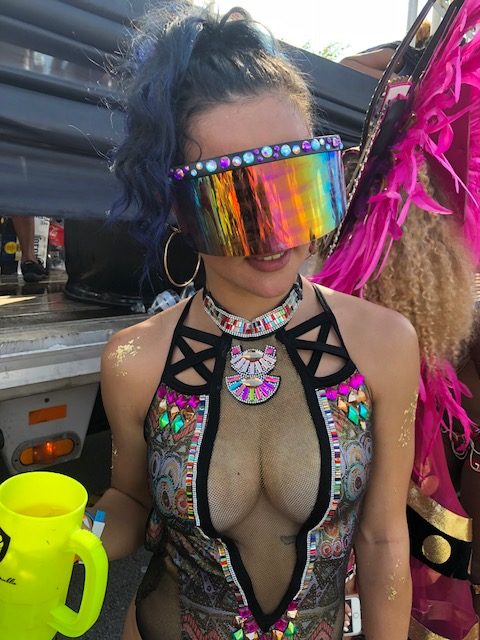 Road. Revel Nation again is a solid pick for a band. I had no issues registering for my costume online and making online payments. An option that should be available for any masquerader simply because its 2017 and it just makes it so much easier for everyone. The only issue with registration that I heard about was sizing options for costumes so for the more curvier masqueraders, the only advice I can give is to email your band/bands of choice directly and see what options they provide for your body type and do it as early as you can. Revel Nation is very good on email correspondence and accommodating potential masqueraders which is amazing, but I definitely think they can work on expanding size options for costumes. My costume was great. I was kinda hesitant about the fit of the wire bra but it wore really well and was exactly like the prototype plus I'm a fan girl for their "build-a-costume" option.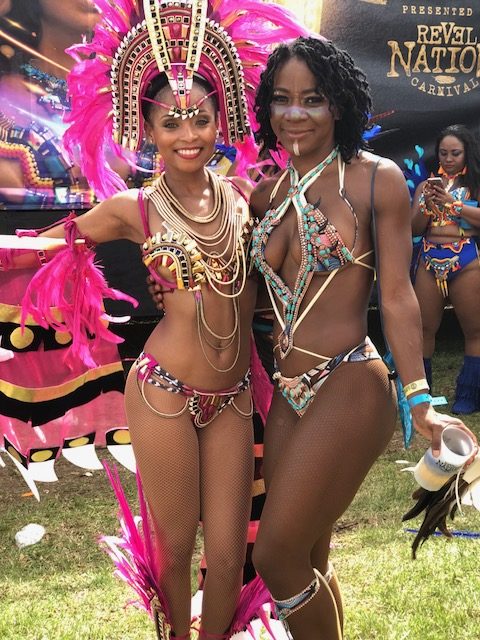 Vibes on the road was much improved; DJ's played a variety of soca music from Trinidad to the smaller islands and everyone was dancing (from what I can remember). Food and drinks were good; I particularly like the Aztec drink that was a yummy and pretty delight in the color changing cups. Overall, I would play with Revel Nation again.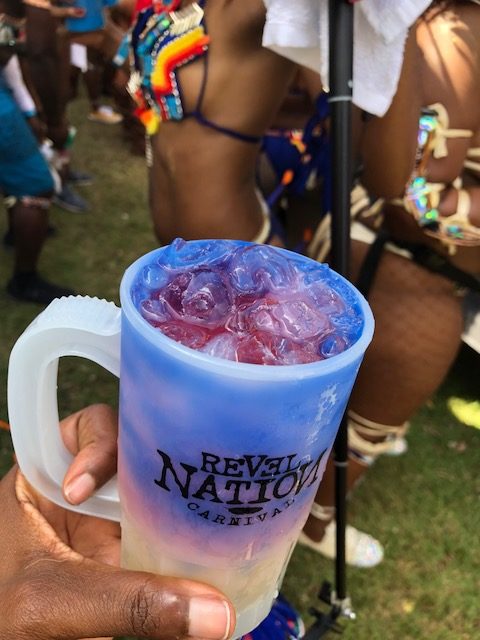 So how was your Miami carnival? Let me know in the comments below and share this with someone/anyone who may be considering Miami Carnival next year. Also, if you have any reviews, I'd love to hear them–leave me a comment or email me at hello@bahamianista.com
Until the next pump,
Cris C.
&am t;&
Til next time,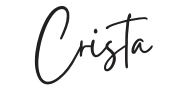 best miami carnival review
best revel nation carnival review
how to plan for miami carnival
miami carnival 2017 review
miami carnival 2018
miami carnival review
pros and cons of playing with revel nation
revel nation carnival review
revel nation review
sunrise breakfast party review
the top miami carnival review
viva la carnival review
what you need to know about planning for miami carnival