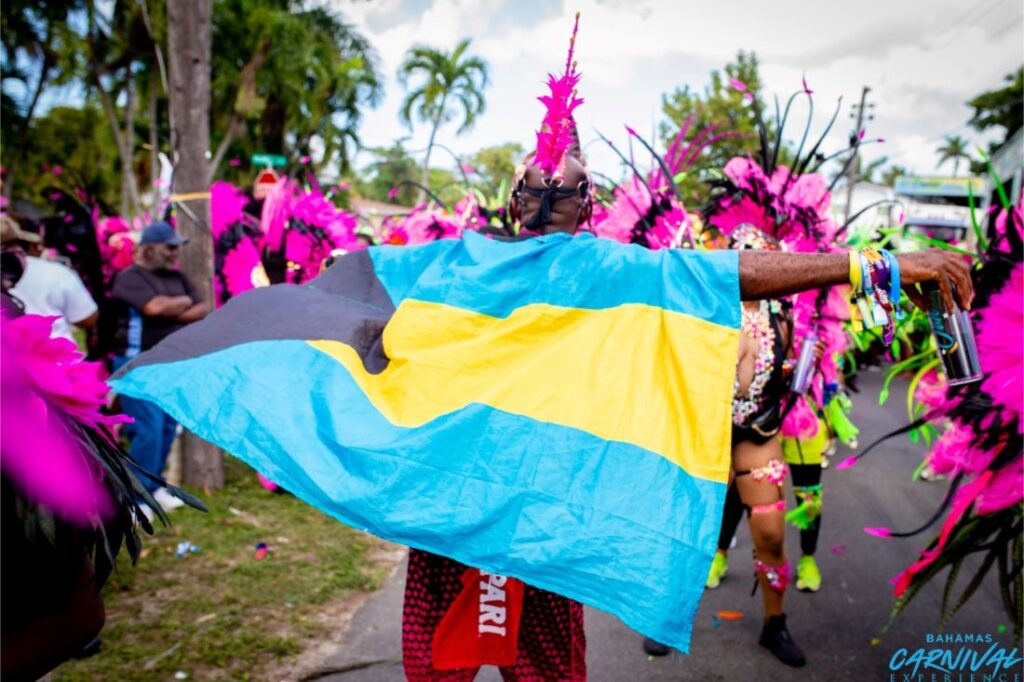 Bahamas Carnival 2020? Here's what you need to know before you go.  Logistically, one of the most accessible Caribbean carnivals in terms of cost and location and a quick carnival stop for any carnival-goer (from newbies to veterans).
WHAT?
Bahamas Carnival, formerly known as Bahamas Junkanoo Carnival. Bahamas Carnival originated only a few years ago while Junkanoo is a long-standing cultural parade. Read more about Junkanoo here.
The Bahamas is an archipelago of over 700 islands and cays – a commonwealth country, not a U.S. territory. The capital is New Providence. Currency is 1 BSD to 1 USD. Value Added Tax is 12%.
WHEN?
Bahamas Carnival 2020 road march is Saturday May 2nd, 2020. Suggested dates to travel are Wednesday April 29th, 2020 to Monday, May 4th, 2020 but if you're low on PTO you can easily do Friday to Sunday without missing a beat.  TIP: Add an extra day in there somewhere for sightseeing, food and some extra R&R.
WHERE?
Nassau, New Providence, The Bahamas.
Airport code: NAS (Sir Lynden Pindling International Airport) 
HOW MUCH IS BAHAMAS CARNIVAL 2020?
Overall you are looking at spending between $1700 -$2000 USD  minimum to cover your flight, accommodation, costume, transport, makeup, fetes/events, spending money and emergency money.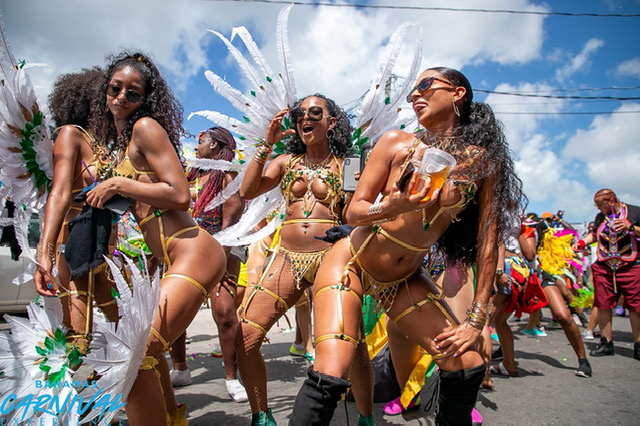 WHERE TO STAY DURING BAHAMAS CARNIVAL?
When searching for accommodations on Booking.com or Airbnb, these are recommended areas to stay in close proximity to stores, gas stations, restaurants, nightlife as well as fetes and the proposed new carnival route/carnival village. Prices start as low as $70USD a night:
Cable Beach
Arawak Cay Area (St. Albans, Botanical Gardens)
Paradise Island
West Bay Street
Downtown Nassau (West Bay Street)
Bahamar Blvd.
SandyPort
If you're new to Airbnb, get $55 dollars off your first booking HERE.
Hotels can start at about $150 – $250+ a night. Here are some viable options that you can book:
HOW DO I GET AROUND DURING BAHAMAS CARNIVAL?
TAXIS
A cab ride to and from the airport can cost between $20-40 dollars depending on your destination. Check this taxi fare table here. Tip: Traveling in groups via taxi is a lot more inexpensive.
CAR RENTALS
Definitely check out Kayak.com for online rental prices from the airport.
April 29th to May 4th, 2020  will start you at about $70+ a day for an economy car that can hold 4-5 people.
The price of gas is about $4.50 to $5 USD per gallon currently so take that into account if you choose to drive.
Please note that Bahamians drive on the left side of the road.
Public transport is another option. Jitneys have several routes throughout the island and all of them stop on West Bay Street in Downtown Nassau close to the Straw Market. Fare is about $1.25 USD for one way. Routes are organized by areas of Nassau and numbers. Buses run from as early as 7am – 7pm. Do ask a local or the bus drivers how to get somewhere before attempting the public transport system on your own and PLEASE be aware of your surroundings.
WHICH BAND SHOULD I PLAY WITH?
This will be my 5th year participating in Bahamas Carnival and I am with Experience Nyrvana for Xtasy Mas (sign up HERE to play in Buddleia).
https://www.instagram.com/p/B9NXjPpJoPQ/?igshid=1v66y1mysd2lq
For more options regarding Bahamas Carnival Bands see below:
WHERE CAN I GET MY MAKEUP DONE?
Personally I have a few favorites (Erinn Simone, Eye Candy, GlamHer by Geah and Made International) but you can check out all of these MUA's below on Instagram. TIP: Book your makeup before 9am because things can run on "island time" and it will give you plenty of time to eat and take photos before the road. 
CONCIERGE SERVICES 
If you don't want the hassle of planning your trip (especially if you've never been to the Bahamas or Bahamas Carnival); here are some viable concierge options for carnival virgins and veterans:
GOOMBAY CONCIERGE
Goombay Concierge offers several Bahamas Carnival options inclusive of costume, fetes, hotel, transportation, makeup, SIM card/data plan, carnival makeup and a 24/7 on call concierge service called WE JAM 2020. 
You can book any of the following packages with a deposit of $200; they also offer flexible payment plans and yes they have reviews! Tell them Bahamianista sent ya.
Road Jammers (starts at $1529+)
Party Jammers (starts at $1124+)
BAHAMAS CARNIVAL CRUISE
A carnival cruise package inclusive of accommodations, travel, carnival costume, event tickets, ground transport, drinks inclusive private events and more amenities.
Bahamas Carnival Cruise departs from Port Canaveral (Orlando)
Dates of travel: May 1st – 4th, 2020.
WHERE TO FETE DURING BAHAMAS CARNIVAL 2020?
Stay tuned to the official Bahamas Carnival website for updates on the main events.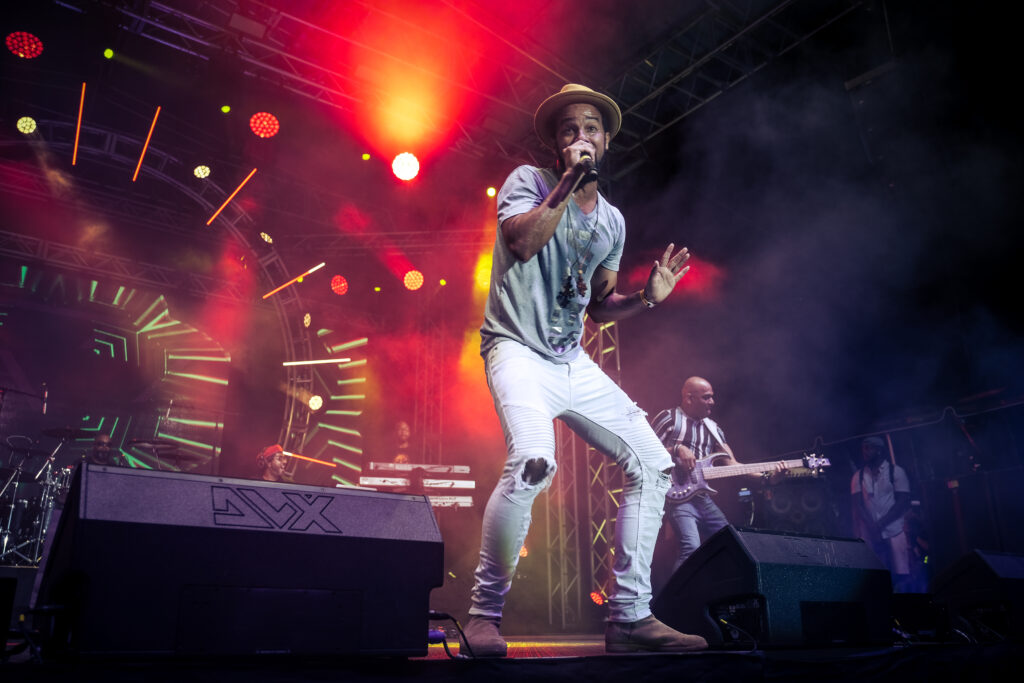 But in the meantime, here's a timeline of cultural events and fetes to kick off your planning for the Bahamas Carnival season.
WHERE AND WHAT TO EAT DURING BAHAMAS CARNIVAL 2020?
Arawak Cay
Cricket Club
Oh Andros
Potter's Cay Dock
Downtown Nassau
Carmine's
Seafire Steak House
Mosaic
BahaMar
Bamboo Shack
The Shoal
Fusion SuperPlex
Here's a list of authentic Bahamian food you absolutely need to indulge in. *if you have food allergies/preferences – inquire with kitchen*
Anything conch (a Bahamian specialty)

conch salad
tropical conch salad
conch fritters
cracked conch
stew conch
conch chowder
scorched conch

Alcoholic and non alcoholic drinks

Sky Juice
Kalik Beer
Sands Beer
Kalik Radler
Ricardo Rum (Coconut)
Switcha

Breakfast/Brunch

Souse (chicken, pig feet, sheep tongue) + johnny cake
Yellow tuna and grits
Sausage and grits
Boiled Fish (with or without grits)

Dinner

Peas and rice
Fried fish
Baked macaroni
Coleslaw, plaintains
Fire engine (cornbeef and white rice)
Chicken in the bag (chicken and fries with a sweet bun)

Dessert
WHAT TO DO BESIDES MAS AND FETES DURING BAHAMAS CARNIVAL 2020?
There's a whole bunch of activities that you can partake in to explore the Bahamas during carnival time. Check out some my free and inexpensive things to do in Nassau list. 
But also there's a variety of activities located in the downtown Nassau area, over Paradise Island and on the Cable Beach strip some of which include island excursions like seeing the famous swimming pigs.
Other than that, check out my Bahamas Carnival 2019 VLOG below and follow me on Instagram if you have any other questions.
I'll finish this with a note that whatever dollar you spend in the Bahamas helps with Hurricane Dorian Relief but if you are wanting to make a more concentrated donation there are various ways you can do so. Read my Hurricane Dorian Relief blog post on how you can donate items directly or email (hello@bahamianista.com) me for ways on how you can help.
See you on the road,
Til next time,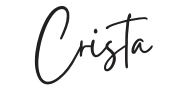 bahamas carnival 2020
carnival in the Bahamas
carnival in the Bahamas 2020
planning for Bahamas carnival 2020