***RESCHEDULED DATE & TIME OR NEW VENUE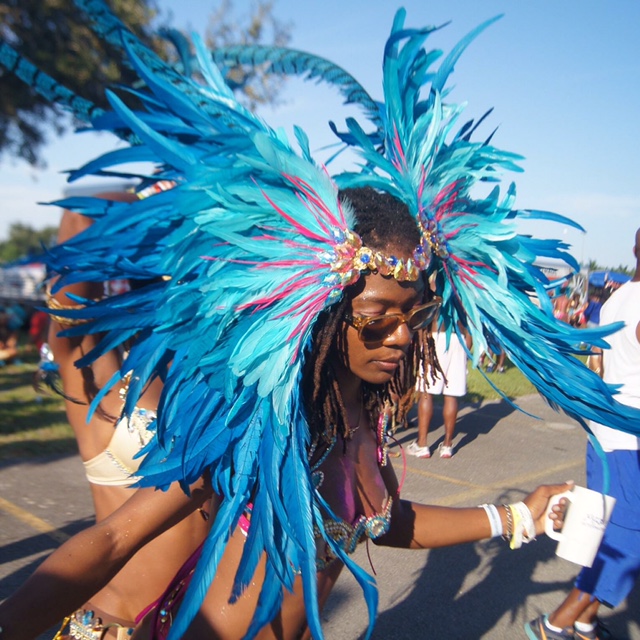 Miami Broward Carnival is right around the corner and carnival planning is officially in full swing with events popping up left, right and center.
In hopes to help out newbies or people that are just generally confused with the surplus of fetes available, here's my  fete list and alternative fetes that you can check out. Also, check out how you can win carnival gear by subscribing to my blog. More info below.
After weeks of budgeting, analyzing and non stop WhatsApp group chatter, this is MY fete list…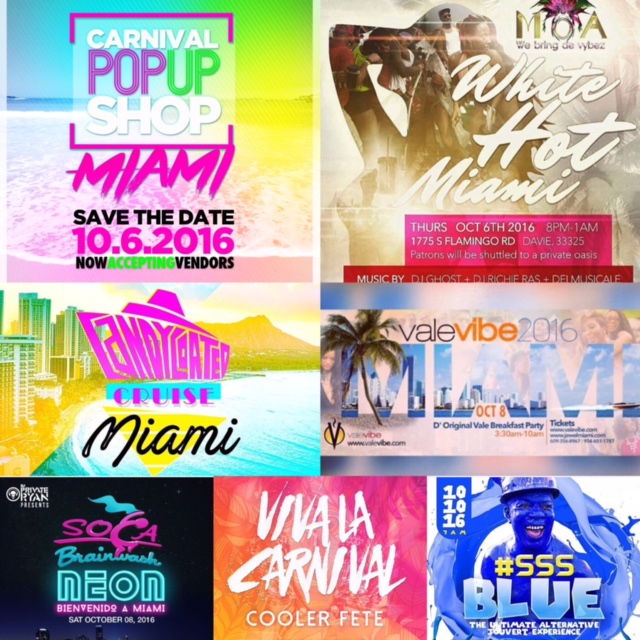 IF you're still looking for what fetes to go to, please check out the list below …
Disclaimer: I have not frequented ALL of these fetes but will put my 5 cents next to the ones I have and/or plan to attend. Please click directly on flyer for purchasing information. 
WEDNESDAY
Adventure Island(click flyer to purchase)
Location: The Cove /10730 NW 25th Street, Miami FL, 33172
Bon Ami (click on flyer to purchase)
Location: Prestige Studios , 517 NE 189th St. Miami, FL 33179
Welcome To Miami (click flyer to purchase)
Location: TRADE – 1439 Washington Ave, Miami FL 33139
THURSDAY
CARNIVAL POP UP SHOP

 (click on flyer to register)
Location: Grand Cafe – 12389 Pembroke Road, Pembroke Pines, FL 33025 (corner of Pines Blvd and Flamingo)
So after painstakingly organizing your fete schedule for the past few months (or weeks for the people who stick ), there is literally very little time for last minute shopping especially for carnival necessities (i.e. makeup, stockings, wire bras). The Carnival Pop Up Shop is that "one pop" ONE STOP SHOP for any carnivalgoer and it is F R E E entry for anyone who registers by Oct 4th, 2016 (register by clicking on the flyer above).
If you hate missing fetes to drive all over Miami Broward County just for one pair of stockings, or to pick up fete tickets or fix a costume that doesn't fit,  then this is definitely for you. The carnival pop up shop will be offering last minute jouvert and costume packages as well as opportunities to book packages for Trinidad carnival 2017. Other services include henna drawings, last minute fete ticket sales and  you will have the opportunity to book make up, spray tan appointments as well as costume alterations, photo shoots, hair styling and a lot more.  While you're reading…check out the giveaway below…
GIVEAWAY ALERT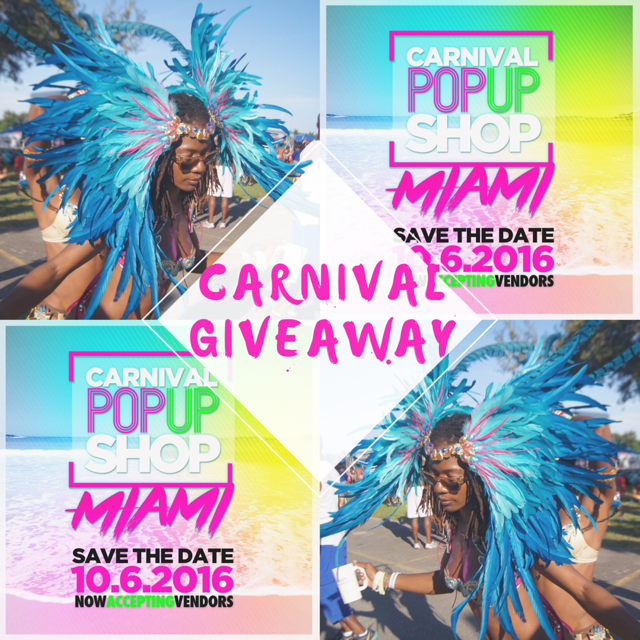 Carnival Pop UP Shop Miami X Bahamianista have collaborated to bring you a "One Pop" carnival giveaway.
HOW TO WIN
ENTER by subscribing to www.bahamianista.com (click the link and fill in the pop-up box) or fill in email and name in subscription box (top right)
AND
registering for FREE entry to the Pop Up Event at www.carnivalpopupshop.com.
Winners will be emailed details on how to redeem their prizes.
***Contest ends Sunday October 2nd, 2016 at 11:59pm EST and winner will be emailed on Tuesday October 4th, 2016 at 8pm EST.***
1st Prize
2 Free Tickets to Carnival Pop Up Shop Event
2 Swag Bags of Carnival Gear, Accessories
1 Prize worth $40 USD
2nd Prize
1 ticket to see Machel Montano at Summer Last Will & Testament event in Tampa, Florida sponsored by Just TopNotch Events

MOAApproved White Hot Miami

 (click on flyer to purchase tickets)
***NEW DATE/TIME -FRIDAY OCTOBER 7th 10pm-4am
Location: Parking and Shuttle at 1775 S Flamingo Road, Davie FL
So year after year, going to the same fetes gets a bit boring. I am definitely awaiting some new vibes with this all-inclusive, all white, sexy and vibesy event hosted by the secretaries of MOAApproved.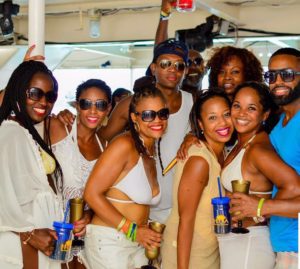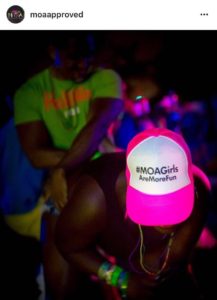 Plan to get your Miami Carnival 2016 started on the right foot as MOA brings you 'White Hot Miami'. Set in a gorgeous, lush tropical oasis in the Fort Lauderdale, FL vicinity, the venue is being kept secret, and this just adds to the allure of this fete. Patrons should plan to park at 1775 S. Flamingo Road, Davie FL, which is just a short hop from the Fort Lauderdale airport and a cool uber 30 minute uber ride from the down town Miami area. If you are getting in on Thurday night into Miami, this is one fete that you don't want to miss!  This is an all-inclusive event that will feature an international DJ cast- Dei Musicale from Trinidad and Tobago, DJ Richie Ras from Jamaica and Team Soca's Freeze International from NYC and DJ Ghost from the DMV. Premium liquor, cocktails, wine and beer will be included. Patrons will leave with their palates satiated with familiar flavors and delicious mouth-watering cuisine from Trinidad and Jamaica.
Don't want to drive to this  all inclusive fete? Mango Reef Promotions (mangoreefpromotions@gmail.com) will be offering a limited bus service from down town Miami to get revelers to 'White Hot Miami', so you can feel free to resume whatever pump you started earlier that day without worrying about who's going to be designated driver in your crew. This party bus is offering drinks, music and will commence pick ups around 7pm from Downtown Miami and South Beach areas (specific locations to be disclosed closer to the date of the event). The bus is now sold out of early  bird tickets and have general tickets available for $40 (bus only) and $140 (bus and MOA White Hot Miami ticket) here (click link below):
https://www.eventbrite.com/e/mango-reef-promotions-presents-the-party-bus-to-moas-white-hot-miami-tickets-27124013655?aff=es2
Follow Mango Reef Promotions on IG @mangoreefpromo .
This event is brought to you by the secretaries of #MOAApproved. MOA refers to the Ministry of Appreciation, they are a well-recognized group of beautiful, vivacious, sexy no-tail veteran carnival chasers! MOA lives up to its claim of #webringthevybez with solid supremacy. If you've ever had a chance to see this group in action, or better yet, had the privilege of feting alongside this cohort, you'll know that its complete total shellings, from the instant that they touch down.
Socavivor: Welcome To Miami/New Yorkers Party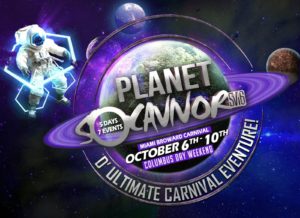 Hookie
Location: TBA
Arrivals
Location: MayFair Hotel Rooftop Pool & Cabana, 3000 Florida Avenue, Coconut Grove , FL USA 33133
I skipped Arrivals last year due to work responsibilities, however 2014's event was not disappointing. It took a while to warm up but the rooftop pool party was beautiful overlooking the Miami evening sunset. White cabanas, beautiful people and performances by Ricardo Drue set the pace. Fair warning, drinks at this event can be on the expensive side so pre-game or carry enough cash to get your vibe going.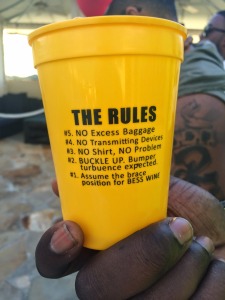 Tribe Ignite
****NEW DATE, TIME AND VENUE
Sunday 9th October, 2016
10pm – 4am
Solare Gardens – 3635 NW 78th Ave, Doral, FL 33166
FREE DRINKS & SHOTS TIL MIDNIGHT!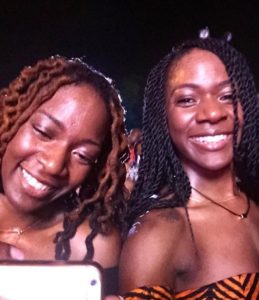 Last year was my 2nd time at Tribe Ignite and needless to say it was a good time, for me at least. For others, not so much, it really depends on what you're into. I think what made it really good was the crew that I met up with having experienced not as much vibes the previous years, but then again it's all about perspective. We got to the venue really late, after 12am or so (literally drove 4 hours prior to) and it went until about 2 or 3 am.  I paid about $35.00 last year, (it was cash bar), the line was literally around the corner to get in, music was varied but still a good pump  to get the Miami carnival weekend in gear.
Plunge
FRIDAY

CANDY COATED CRUISE MIAMI
Location: Sea Isle Marina -1635 North Bayshore Drive, Miami FL 33132
Boarding: 12:00pm/ Sailing 2:00pm-5:00pm (SS Musette)
Candy coated sweet vibes! After attending 2014 and 2015, this boat ride is a no-brainer when choosing fetes. The only downside is that EVERYONE wants to get on and there are limited tickets! Besides that, expect a yummy Trini-style lunch to go with your official Candy Coated cup and unlimited vibes! The price tag on a Candy Coated Miami golden ticket this year ranged for 100-110 offering a brand new all-inclusive experience.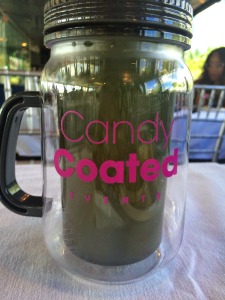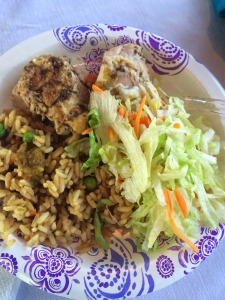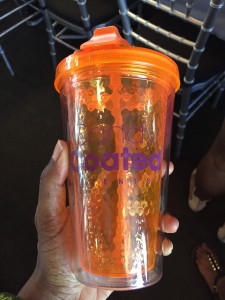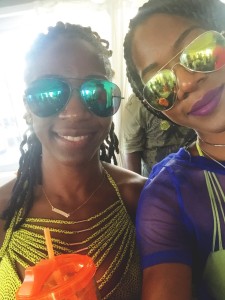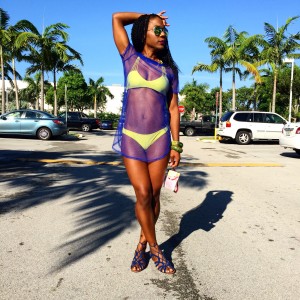 WARNING: You will jump, you will wine, you are guaranteed a time on this #BenUpBoat. Beach attire is always a good idea, because you will also SWEAT.
Wake Up Miami
***NEW VENUE
Location: 380 District, 380 NE 59th St, Miami FL 33137
Rise & Shine
***NEW VENUE
Location: 200 West Broward Blvd, Fort Lauderdale Fl.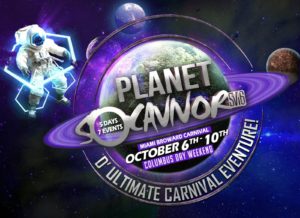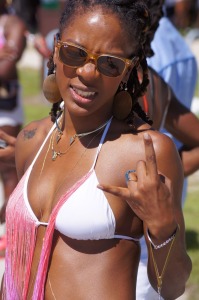 So I've been to Rise & Shine most Miami carnival Fridays (pre the Candy Coated era) and it is definitely a good time. It's an-all white attire beach/day party with performances from soca and reggae artists alike. It is definitely not a "stush" crowd so be prepared to dance. The only con is if you pay general admission prepare to get baked in the sun. The VIP ticket offers premium open bar and finger foods and shelter from the often-scorching Miami sun.
Flags & Free Drinks/International Flag Night
Location: 200 West Broward Blvd. Downtown Ft. Lauderdale aka Revolution Live /America's Backyard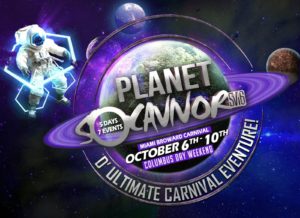 I have not been to this fete in years, but when I did it was indeed a time. The only requirement for this fete are comfortable shoes and your flag. This year offers free drinks and an indoor and outdoor venue, but not 100 percent sure if there is a time limit on free drinks so pay attention to the fine print. I also remember food stalls serving Trini, Jamaican and Bahamian delicacies at this fete. Be prepared to get on!
Roast Cruise Miami (click flyer to purchase)
***NEW DATE/VENUE & TIME
SUNDAY OCTOBER 9TH, 11PM-3AM
Location: 3555 South Ocean Drive, Hollywood, FL 33019 (SOUTH BEACH LADY)
Roast Miami taught me a few things:
1. Expect the unexpected.
2. A lot of things are expensive, but there are few things in life that are priceless.
3. Uber is a Godsend.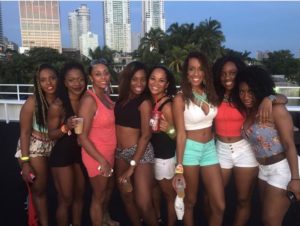 In the wee hours of the morning, it was a bit confusing trying to find the boat, but with the help of the #MOAApproved crew, I successfully boarded on time. Not knowing what to expect but also having high expectations for the $110.00 price tag ticket; my hopes sank at the sight of continental breakfast. Is it just me or should a Bajan fete have traditional Bajan or island breakfast? I was not impressed, but still slowly sipped my tea. The music started pumping and I don't know what it is but Bajan music is a different kind of soca. There was definitely no sweet movement of waistlines or steady chipping of feet to be seen. If you do purchase this cruise, prepare to put in heavy 'wuk'! The top deck of this boat literally transformed from a standoff of crews and patrons to a bashment of Biscayne Bay. People believe me when I say you will need an Uber after this one.
Video credit: www.lehwego.com
Scorch x Hybrid Events All Access Pass(click flyer to request pass)
Scorch _uck Work(click flyer to request tickets)
***NEW VENUE CLUB SPACE ROOFTOP
Location: 34 NE 11th St, Miami, Fl 33132
Big Phat Fish(click flyer to request tickets)
Location: 7020 NW 72nd Ave, Miami FL 33166 (The Carnival Block)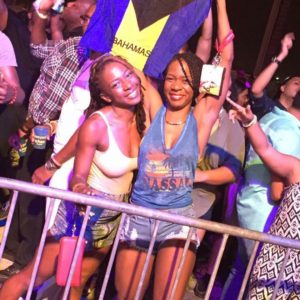 If you don't have a filler for Friday nights, Big Phat Fish is for you. Last year we attended for the first time and was not disappointed. It was a very diverse crowd, drinks were inclusive of the $53.00 price tag not excluding live performances from prominent soca artists like Olatunji. Love that Big Phat Fish plays a VARIETY of music, as much as I love soca! Meanwhile…I'm just over here patiently waiting for tix to drop…
Also bear in mind, this event starts at 10pm and ends around 4am in the wee hours of the morning. For the fete hoppers, especially those going to Vale Miami or any early morning Saturday cruise/fete –either you can get to Big Phat Fish early and leave early to catch yourself (sleep, drink water, whatever). Or you can get there later (after having some type of sleep) and go straight from there to Vale Miami. Deprivation of sleep is not cute on I-95 S, not cute at all.
Block-O Mania(click on flyer to purchase)
Location: 550 NW 24th Street,Miami FL, 33127 (Downtown Miami)
Sun Rum Soca
***NEW DATE, TIME, VENUE
Location: The Four Ambassadors Hotel
801 Brickell Bay Dr
Miami, FL 33131
Mon, October 10, 2016
2:00 PM – 7:00 PM
Scotch-Q (Keep Walkin' Edition)click on flyer to purchase
Location:SCOTCH Quarters
3241 SW 44 Street, Ft. Lauderdale 33312.
I Love Soca Jamaica–Miami Vibes 
Location: RANCHO OCKEECHOBEE
17015 W Okeechobee road
Hialeah, FLORIDA
VALE VIBE MIAMI

 (click flyer to purchase tickets)
***NEW DATE & TIME
SUNDAY 3:00AM-10:00AM
Location: Jungle Island , 1111 Parrot Jungle Trail, Miami FL 33132
Vale Miami; a staple fete for most Miami carnival goers! This is the definition of breakfast fete. I did not attend last year's which I saw was EPIC (as usual), but for the previous years Ive attended, it does not disappoint. The only qualm I have about Vale Miami is that it's not all-inclusive (cash bar only), however the Trini style breakfast makes up for it *insert doubles, bake and shark, corn soup here* along with other options including continental breakfast for the palatally challenged.  The peak of this event is literally getting hosed down with water as the sun begins to rise; so hold your BFF's hand and brace, chip and wine under a refreshing spray of water under the Miami morning sun.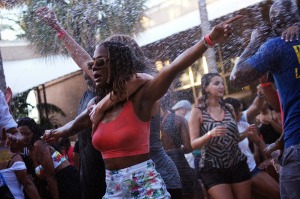 Jouvert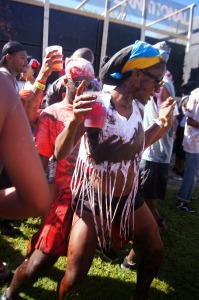 There have been years where I've literally left Vale at 7-8am under the leadership of carnival vets, changed in the parking lot into jouvert attire and carpooled it to make it to jouvert in Ft Lauderdale subsequently dragging each other ( I was mostly dragged) to the venue. I'm opting this year to not participate just because with the amount of fetes I've mentally scheduled for Saturday, I just cannot afford to be dragged again–definitely not an experience worth blogging about. However, if you're up to the challenge–make sure there's  a designated driver and that he/she gets adequate sleep (someone needs to do the dragging) and that you all P A C E yourselves. Sidetone: Jouvert packages are on average $80-100; here's a list of participating jouvert bands here, or if you're just looking to pay the park entrance fee to spectate click here.
SOCA BRAINWASH MIAMI (

click flyer to purchase)

Location: Zoo Miami NE parking lot – 12400 SW 152nd Street, Miami FL 33177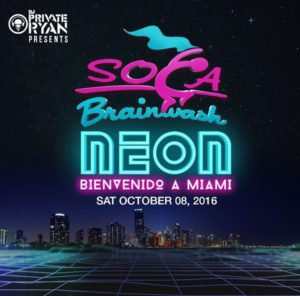 I had planned to attend the inaugural Bienvenido A Miami however life got in the way. Tickets for last year averaged around $49 including sales tax and progressively increased with each sale phase.  Finally got to see all the F. U. N. in Trinidad and still excited to try it for the first time.
VIVA LA CARNIVAL

(click flyer to purchase tickets)

Location: The Stomping Grounds, Miami FL 33127
Viva La Carnival is another new event for me, having not been to a cooler fete in a hot minute. With the early bird price of about $22 including fees and djs like Puffy out of Barbados, Lord Hype and Nuphoric out of Trinidad spinning on the 1s and 2s; it was literally the easiest buy for this carnival season. (FYI early bird tickets are definitely sold out).
Sun N Soca Breakfast Fete
***NEW TIME AND VENUE
Location: LA COVACHA 10730 NW 25TH ST, DORAL, FL 33172 | 12PM TO 5PM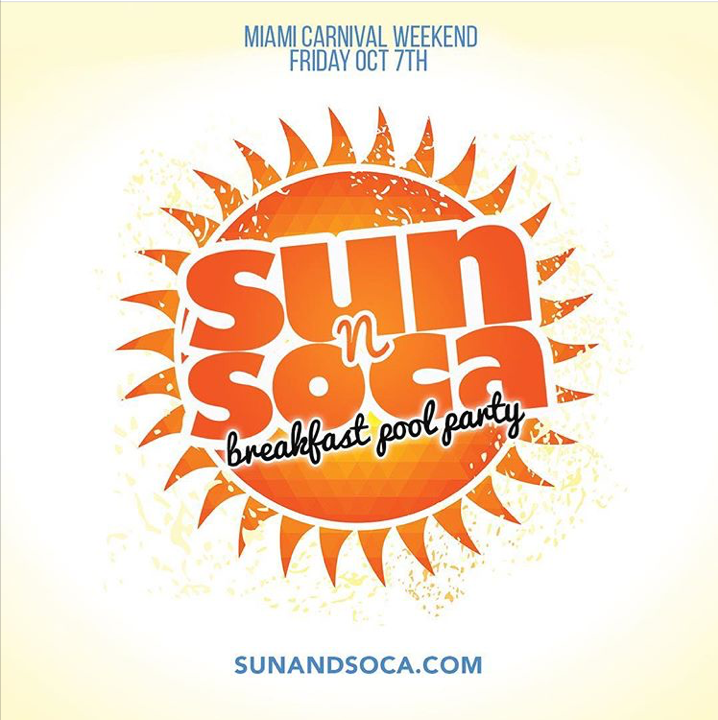 Miami Nice events
Soak-N-Wet 
Location: SECRET LOCATION
All White Yacht Party
Location: Hyatt Regency  Hotel Dock –400 SE 2nd Ave., Miami FL (South Beach Lady)
Vaughn's Red Eye
Location: Lyric Theater 819 NW 2nd Avenue, Miami FL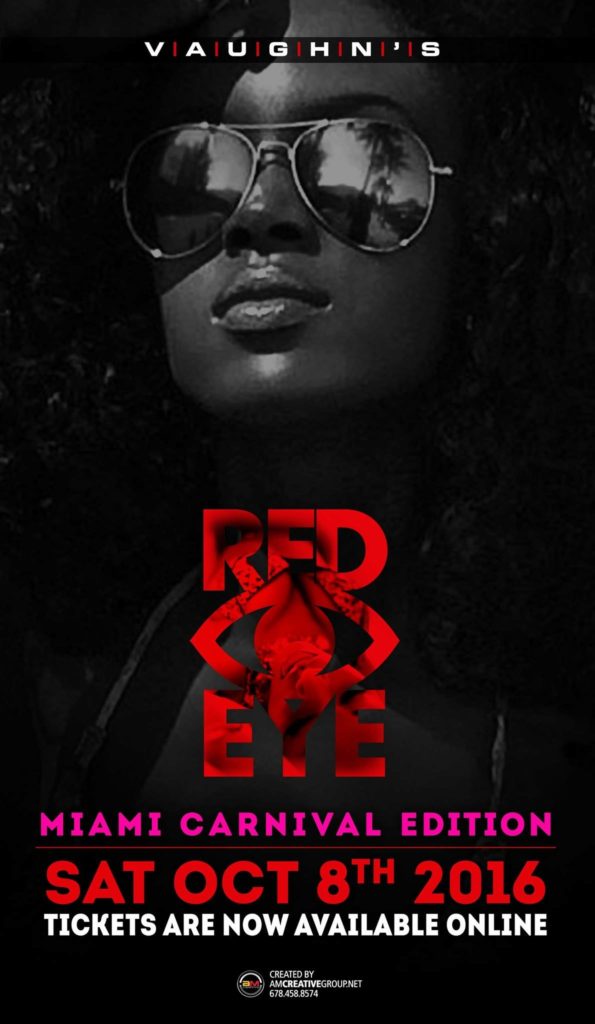 Red Eye is definitely not for the weak or prude at heart; just multiply fete and strip club and you get the picture. For the past several years I attended, it was literally strippers and soca–gives a whole new meaning to "tek off something and pelt it way". They definitely play a variety of music as well ranging from dancehall to rap, hip hop for anyone who can't stand 100% soca at a fete.  General admission only gets you so much at this venue, I would opt for the VIP or VVIP tickets to fully enjoy the amenities. Most recently, I've opted for Jouvert instead only because I wanted to try something new and wanted to experience more of the cultural side of Miami Broward carnival.  Red Eye Miami starts at 1pm on Saturday.
Scorch+Spice(click flyer to request tickets)
Location: Wyn wood Art district| Carnival village –550 NW 24th Street, Miami FL 33127
Sunnation Sunrise Breakfast Party Miami (click flyer to purchase) 
Location: Zoo Miami–12400 Southwest 152nd Street, Miami FL
I've only been to one Sunrise Breakfast Party and that one was in Jamaica Carnival 2015 (see article here). My opinion is that this is literally the best breakfast party experience I've ever had in my carnival career but  there are other options out there so ask around and do your research. If this is anything like Sunnation's events in Jamaica, I would highly consider it.
242 Link Up (click flyer to purchase)
Location: 9924 Pines Blvd. Pembroke Pines FL 33025
Carnival Kingdom Soca Insanity (click flyer to purchase)
Location: Miami Dade & County Expo, 10901 Coral Way, Miami FL 33165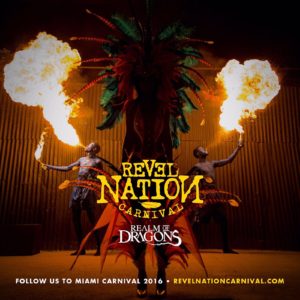 If you haven't checked out Revel Nation Carnival's presentation Realm of Dragons, do yourself a favor and click the video below (click on flyer to register). My sister and I played with them last year and it was the most seamless Miami carnival experience I have ever had in the 5-6 years I've played mas, from registration to the road. Some may say the road experience in Miami isn't worth it, but with this band –you undoubtedly will get your money's worth and then some! Can't wait to unleash my dragon! #TeamBerserker
Jabba Strikes Back
Location: Club Space–34 NE 11th Street, Downtown Miami FL 33132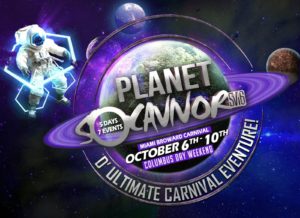 I remember it VIVIDLY, my first Miami carnival. Socavivor was a Godsend hosting events every day of the Columbus Day weekend. Jabba Strikes Back is a mixed crowd—when I say mixed I mean you're not just going to hear soca. They play everything and it is A LOT of people from what I recall. Tickets are $25.00, click flyer to purchase. Time: 10pm to ???
I commend anyone that makes it to this fete after mas, the year I went I was quite refreshed because I didn't play in a mas band.
SSS BLUE (

click flyer to purchase tickets)

Location: 10730 NW 25th Street, Doral FL 33172
I have to give "props" to my bae for choosing this one. We weren't planning on making jouvert on Saturday with already three fetes scheduled (just didn't want to die) and opted for this alternative jouvert experience. I'm definitely excited for this one especially with the dj line up with Freeze International, Private Ryan, DJ Puffy and others.
NURU(CLICK FLYER TO REQUEST TICKETS)
LOCATION: Heart Night Club, 50 NE 11th St, Miami, FL 33132
TIME: Sunday 9th to 10th Oct 2016 10:00am – 04:00am
Suits Miami(click flyer to purchase)
Location: Sea Isle/Isles Marina –1635 N Bayshore Drive, Miami FL (Musette)
GlassHouse
Location: Solare Gardens –3635 NW 78th Ave, Doral FL
Bright Colors BoatRide (click on flyer to purchase)
Location:  Sea Isle Marina –1635 N Bayshore Drive. Miami FL 33132 (aboard SS Musette)
Foam Wet Fete Party
Location: America's Backyard — 100 SW 3rd Avenue, Fort Lauderdale FL 33312
I attended this fete in 2014 and it was a decent post carnival fete. I had never been to a foam party before and for the price,  it was pretty good. Tickets were pretty cheap and different types of music genres were played. It is truly a foam party so be prepared to come in a swimsuit and shorts and get completely covered or for those wanting to stay dry; there is always the dry zone.
Tradition Last Lap 
Location: Briza — 1717 N Bayshore Drive, Suite 115, Miami FL 33132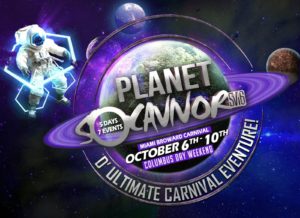 Scorch Splash Pool Party (click flyer to request tickets)
Venue: TBA
So, (in more than a nutshell) there's SOME of the fetes for Miami Columbus Weekend that are scheduled and some that I have attended. Please feel free to comment and share any others that  may be going on in the comments below and share your fete line ups & reviews as well! I'll leave you with my favorite tune this carnival season that I believe most if not all can relate to…
See you on the road or in a fete,
Crista S.
Til next time,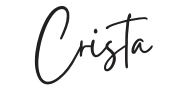 big phat fish
carnival
carnival 2016
fete list
miami broward carnival
miami carnival
miami carnival fetes
miami fete list
miami fete list 2016
miami fetes
MOA
revel nation
revel nation carnival
socavivor
sss blue
sun and soca
vale miami
viva la carnival
white hot miami