So you're planning on Miami Carnival 2021 but have no idea where to find a Miami Carnival costume? Check out this list below for a list of bands that offer Miami Carnival costumes and where you can find them on Instagram.
It's officially band launch season in Miami! The South Florida Bandleaders Association is having its official carnival band showcase on June 5th, however some Miami Carnival bands will opt to launch later so also follow their accounts for themes and dates. If you're looking to find Miami Carnival costumes, here's a list of participating Miami Carnival bands for carnival 2021.
Miami Carnival Bands
Miami Carnival J'ouvert Bands
Credit: Miami Carnival Org.
I personally have played with a few of these bands over the years and my most recent carnival/road experience was with Revel Nation Carnival for Miami Carnival 2019.
Check out the video recap below on Instagram.
View this post on Instagram
Ya'll I'm just happy that carnival is back; let me know on Instagram or in the comments which band you decide to go with and hope to see you on the road.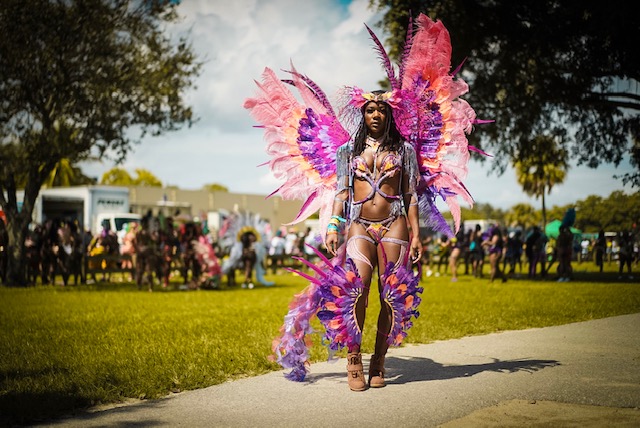 Til next time,