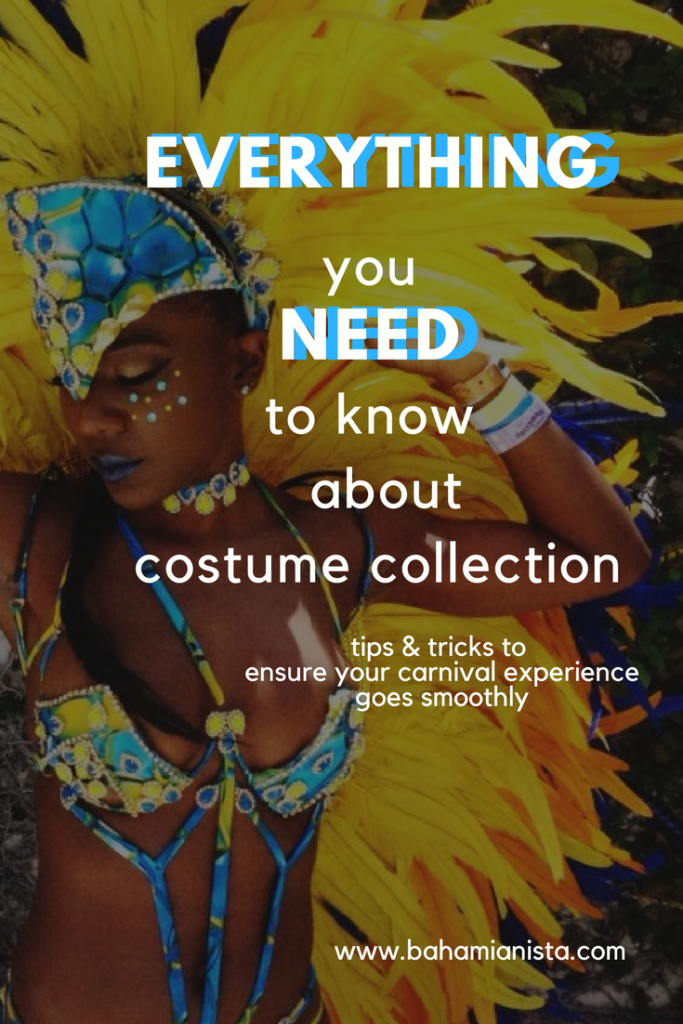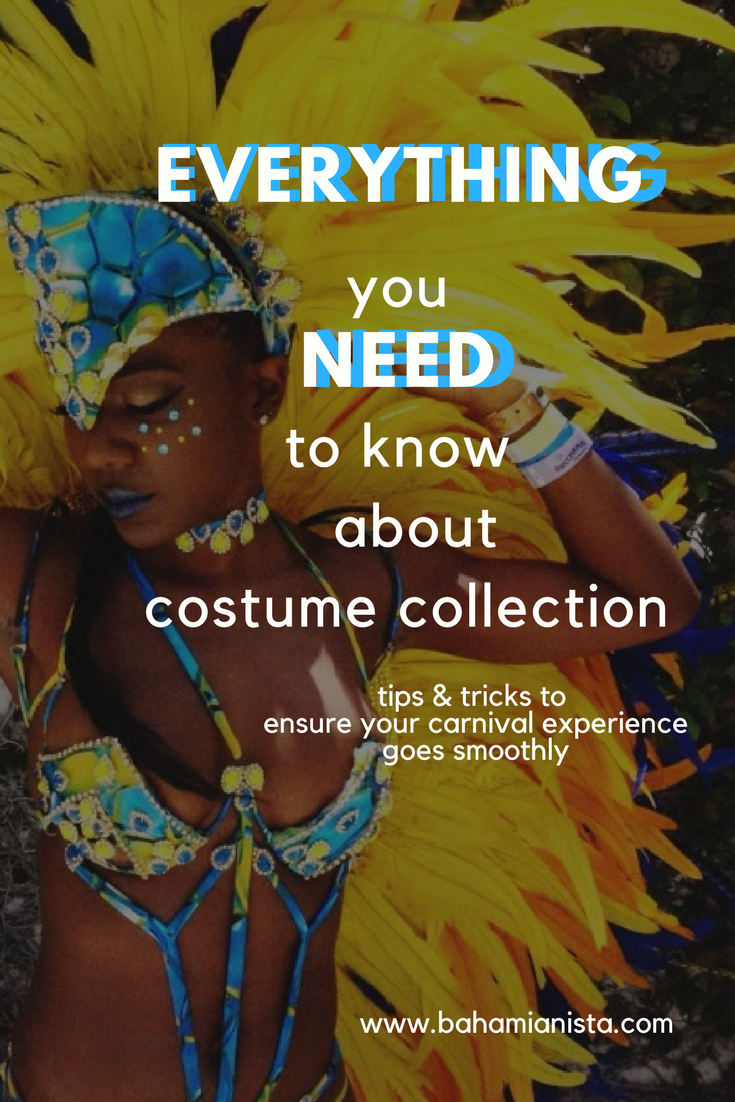 EVERYTHING YOU NEED TO KNOW ABOUT COSTUME COLLECTION
I think we can all agree that one of the most anticipated parts of carnival is costume collection. After months of planning, saving, stalking costumes online, payments, I honestly cannot wait for the moment I try my costume on.
However, with the good comes the bad and no one or no carnival brand is perfect and  things can go amiss. So in an effort to shed some light on costume collection, here's some really important things (compiled by myself and others) you need to know and every carnival junkie should know about it.
WHAT TO DO BEFORE & DURING COSTUME COLLECTION
1. Ask questions throughout the process because you paid YOUR money.
Ask as many questions  to ensure your experience goes the way you want it. Why? Because you paid your MONEY.
Initially (to save time), read through what's included with your costume package.
Drinks? Food? VIP truck? Bathroom?
What's the designer or band's track record like? Are they known for good customer service? Have they had mishaps before?
An excellent way to see their track record (i.e. internet, social media, word of mouth) is going back to last year's carnival and taking note of the following:
Positive vs negative comments.
Evidence of the band's performance on social media, blogs, Youtube. 
Reviews
Did anyone document the experience? Did anyone you know play in this band? Did the band show pictures/videos of satisfied masqueraders on the road on their own social media? Did they post photos/videos of them on the road at all? 
Know what to expect before you pay your deposit by doing research and asking questions. Well organized and established bands will have that information readily available on their website and social media.
2. Pay as much as you can before pick up.
TIP: Pay most if not all of your balance off before you pick up your costume. Double check currency/exchange rates and make sure you carry adequate funds to cover your balance if paying at the mas camp. Paying before hand relieves unnecessary stress of traveling with a lot of cash on your person. That and it will save you so much more time during costume collection when everything is completely paid for.
TIP: Pay with a debit/credit card if possible. The reasoning behind this is that if something goes utterly wrong you can contest the payments with your bank if there is fraudulent  behavior on the carnival band's part. PayPal is particularly good as well if you end up having to dispute payments.
3. Keep track of transactions, receipts and any correspondence between you and the band for costume collection.
It's very easy to lose track of certain details when there is so much to plan and so much money to spend. The way I keep track of everything is assigning all my details and creating a paper/email trail so I can keep track of what was paid, who I spoke with etc.
If there is A LOT of correspondence between me and the band, I print EVERYTHING from wire transfer receipts, credit card statements to email threads. Keep everything organized in an email folder or Google Docs, Notes during the process.
4. Make sure you are aware of pick up dates and can organize alternative pickup options if you can't make it yourself.
Typically bands will release the costume collection schedule via email, website or social media.  It is obviously important that you should clear your schedule to pick up your costume package but often pick up times can interfere with fetes. You can designate a trusted friend to pick up for you or pay a concierge service for costume collection and delivery.
5. Make sure when picking up, ALL of your items are in the box/package, most importantly your wrist band, food and drink tickets (if applicable)
I don't think I've ever had an issue with missing items at costume collection because…
 I was present for costume collection and able to review the contents of my costume package and compare to pictures I had saved as well as an itemized list of the services, items to be included in said package.
 Carnival band representatives usually go through the costume packages with a checklist to make sure everything is there.
6.Try on items at pick up time. Make sure your costume pieces fit and items are to your satisfaction etc.
I encourage everyone to do this. Wear something loose-fitting or something you can slip items over (i.e. tights) if bathrooms are not accessible. Try on your back pieces, collars, tiaras, headpieces and check for any chaffing, rubbing, discomfort etc. Make sure it all fits because you want to ensure you're comfortable on the road. If something is uncomfortable, tell a band representative who should be able to assist and accommodate you.
7. Take note of band personnel that you dealt with just in case something happens later or you realize something is missing.
You have a voice and a right to hold bands accountable whether it's on social media or elsewhere. A lot of people are often intimidated to voice their concerns; but don't be.  Accountability will ensure that problems are addressed and hopefully improve the band's service for others in the future.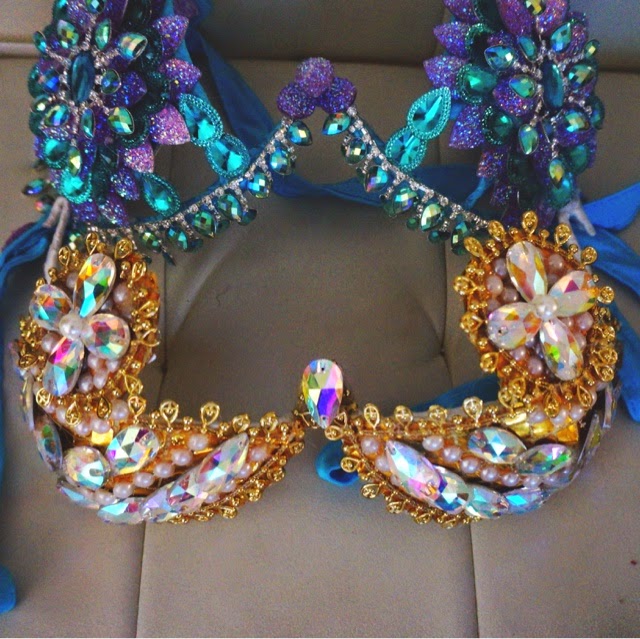 OPTIONS TO CONSIDER IF SOMETHING GOES WRONG
8. What should you do when your costume is not ready?
So, unfortunately for any matter of circumstances this can happen. I thankfully have not experienced this when I went to pick up but I've heard other friends' horror stories so here's just a few examples of how you can handle any potential issues.
Firstly, check the band's social media for costume updates. Typically they will release a timely schedule for pick up or "sneak peeks" of costumes to ensure anxious masqueraders that everything is going smoothly.
In the event your costume is not ready… Find out how the band can accommodate you. How much longer will it take for your costume to be ready? Also find out  if they can have the costume delivered to you or if you can arrange a pick up time that is beneficial to you especially if you have other events planned.
If that first option is null and void, find out if you can get into another section whether costume or t-shirt option.
Remember, none of this is your fault and the band is responsible for accommodating you.
If none of these work, negotiate for a refund. Seeing as you did not receive said service, you would not be at fault for asking for a refund.
Resales
It is also possible to buy a costume that was forfeited or that someone else is selling through the band. Another way are resale sites like fineahban.com and carnivaljunction.com that often have people selling tickets and costumes which you can sometimes negotiate for lower prices. Often, this presents with a risk so I recommend meeting up with persons at the band house or in public places to negotiate resales. A good day to get a resale is typically the day before carnival or the last day of costume collection.
9. What should you do when your costume falls apart?
Examine your costume for any missing gems, trim, exposed wire as well as to see if everything is on securely. Make sure you have all your straps and there are no holes or "wear" on your items. (example loose thread, unraveling elastic etc.)
Make sure your costume covers what you would like to be covered as well.
Very important: Make sure your costume is CLEAN. Ladies especially, check the undergarments and otherwise parts of the costume that would come in contact with sensitive areas.
I've had an experience where as soon as I got to my hotel room after picking up my costume; trims and stones started to sporadically come loose or fall off and continued even as I was on the road.
Before you go on the road is the BEST time to get adjustments made or if you're handy – purchase E6000, a hot glue gun and needle and thread. Other helpful items are bra strap lengtheners, invisible straps, trim (if applicable), stretch spandex material for strapping or covering exposed wire,  padding for chaffing or rubbing from feathered or wire pieces are the pads from padded bras or shoulder pads from jackets that you can cut and shape to the costume.
You can find e-6000 glue at your nearest craft store , Michaels or Walmart.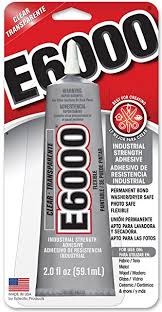 Let's be realistic–with the amount of jumping up there's going to be some "wear and tear" on your costume. If a costume is made well –you should only have to worry about minimal "wear and tear". Some bands will offer costume repair services at their rest stop so find out if it will be available. Other than that, careful inspection of your costume should take place before road march day (if possible).
10. Purchase an extra bra, bottoms, wire bra frame or body wear that will fit you.
Often, if you're not absolutely confident that the options the band offers will fit you–a good idea is to buy your own. Some bands are even flexible enough to accommodate all sizes or will arrange to decorate your own body wear but you have to ASK questions and make arrangements prior to collection, preferably at the time of registration.
11. Last minute/custom help
A great idea is to find a seamstress or costume designer that has the capacity to handle last minute changes to body wear and costume pieces. Just KNOW that you have to make a decision and give the designer time to accommodate you. So days before road march is not the best time to request customized help–but you can try and see what happens. Some custom wear designers that I've used:
Others: (list will be updated periodically)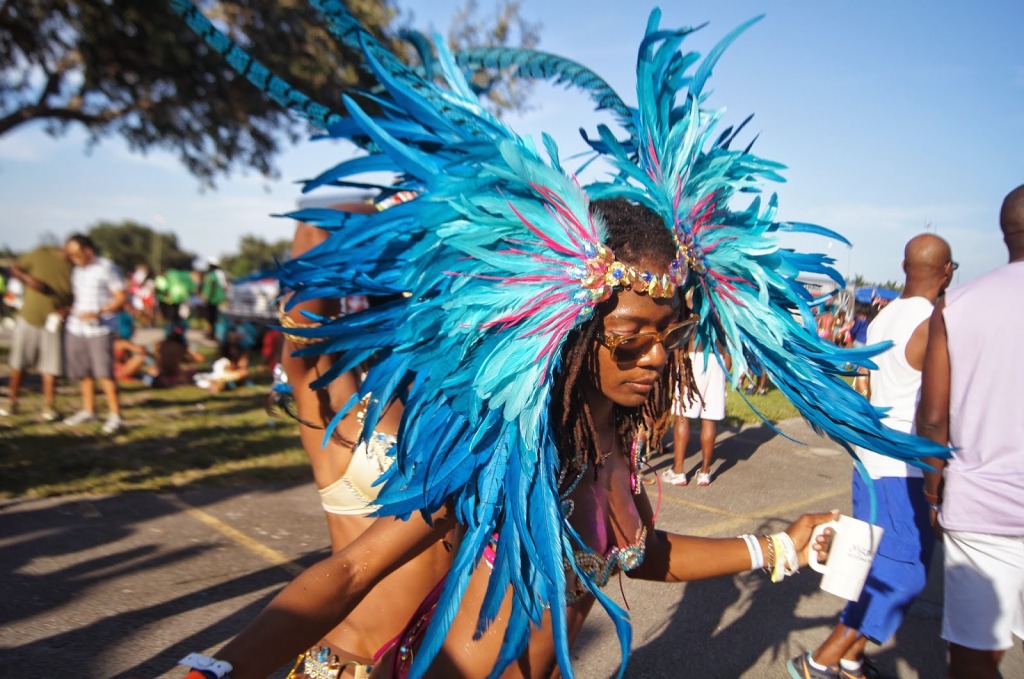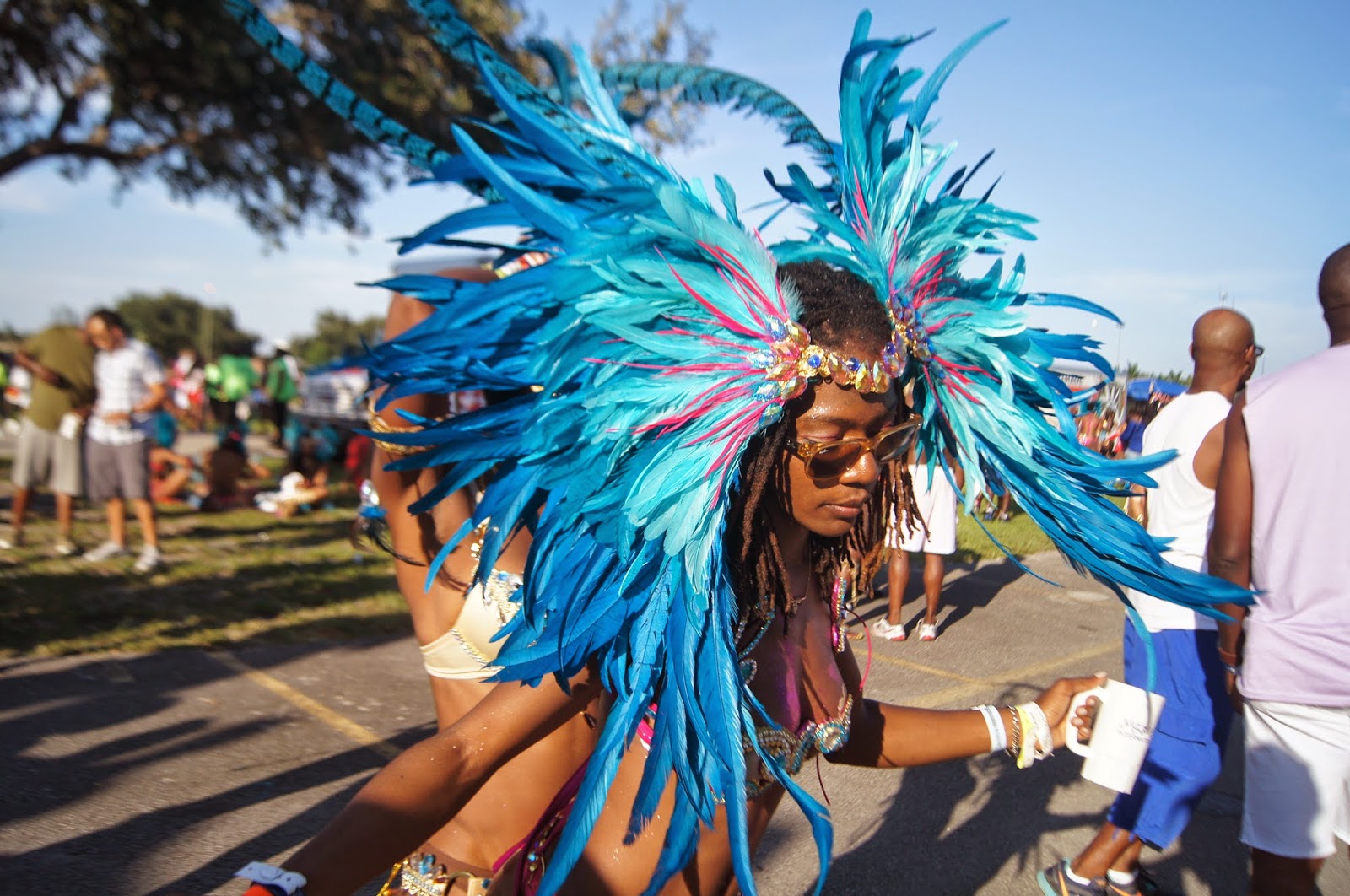 Costume collection can be frustrating if you allow it. Let me know about your experiences and remedies in the comments below or if any of this information helped. Also check out the video below for a laugh:
Here's to a happy carnival season,
Cris
Til next time,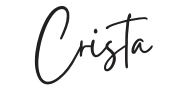 carnival 2018
Carnival planning tips
carnival tips
costume collection
how to get a carnival costume
picking up a costume
planning for carnival
tips for costume collection
what to know about carnival costumes