Hurricane Dorian has passed and devastated the NorthWest Bahamas, more poignantly the islands of Abaco and Grand Bahama, also causing severe flooding in Nassau, New Providence. Here's a few ways you can personally help and give aid to those who are now homeless and victims of the category 5 hurricane.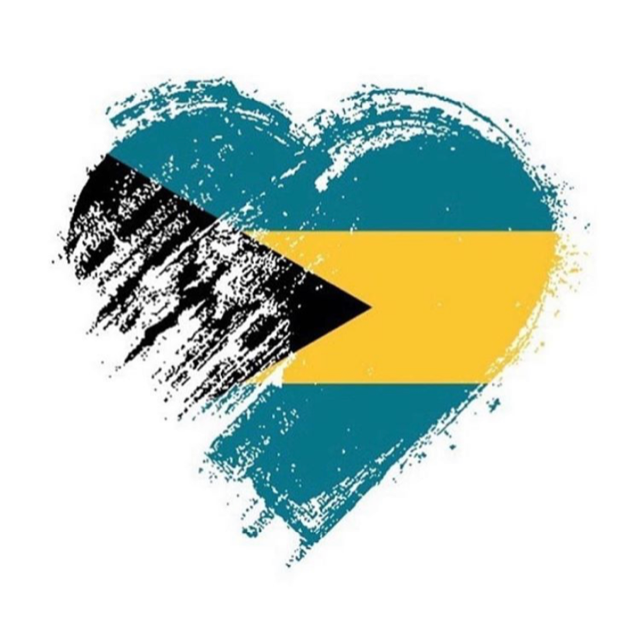 Donations can come in the form of cash or the following material supplies:
Cleaning supplies (bleach, brooms, mops, Lysol, gloves etc.)
Canned goods
Non perishable food items (rice, grits, oatmeal, cereal etc.)
Toiletries
Portable generators
Debris removal (shovels, rakes, wheelbarrows, axes, chainsaws)
Portable single and double burner stoves
Portable outdoor lights
First aid kits (sterile bandages/gauze/tape)
Baby's diapers, wipes, bottles
Baby food, formula, cereal
Sanitary napkins
Flashlights/Batteries
Inflatable mattresses
Bedsheets
Blankets
Sleeping Bags
Thick waterproof tarps
Heavy duty trash bags
Mosquito repellent
Face/dust masks
Gas containers
Water containers
Drinking water
Tents
Cots
Box Fans
Buckets
Toilet tissue
Dog/cat food 
Hygiene Kits
Insect repellent
Portable potties
*Please do not donate expired food items.* 
*Will update as I receive more credible sources*.
Also if you are looking for loved ones there are several resources that persons have created to locate missing persons.
Bahamas People Search | Hurricane Dorian click HERE
Freeport People Search | Hurricane Dorian click HERE
Dorian People Search – click HERE
Click HERE to donate to emergency relief efforts.  They've also mobilized hangars where person's can donate, drop off or mail items to in South and Central Florida: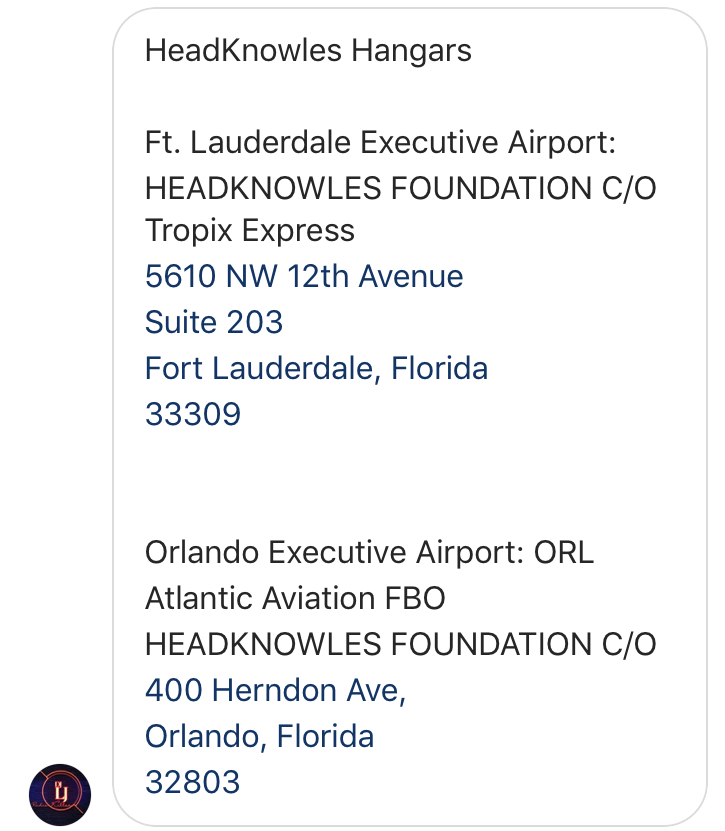 They've also mobilized other ways that persons can help:
Become a VOLUNTEER HERE.
Click HERE to assist with sheltering persons who need housing.
If you don't want to send a monetary donation; send items via this LINK.
Grand Bahama Port Authority
As of right now, you can buy items on Amazon or online and have them delivered to this address. Call first if you would like to verify.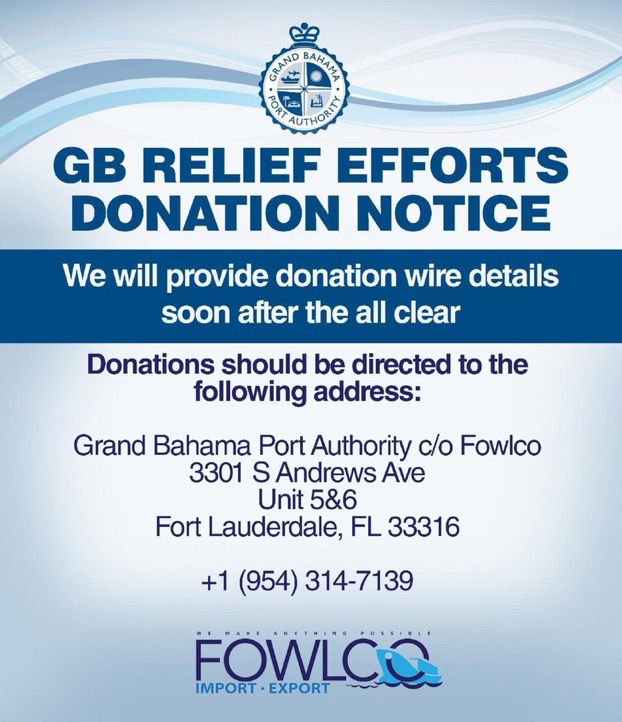 Please see picture below for ways to donate to the BAHAMAS RED CROSS.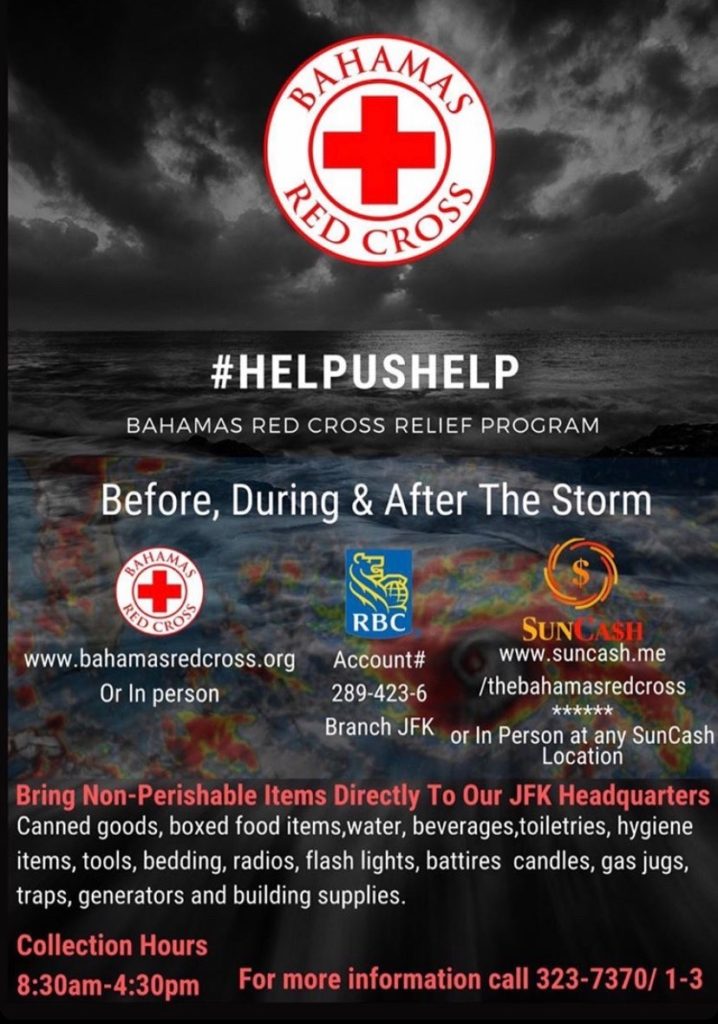 Bahamian Consulates and Embassies
ATL
Bahamas Consulate General, 2970 Clairmont Road NE, Suite 290, Atlanta, GA 30329 (1-404-214-0492)
DC
Consular Annex, 1025 Vermont Avenue NW, Suite 305, Washington, D.C. 20005 (202-319-2660)
NY
Consulate General of the Bahamas, Bahamas House, 231 East 46th Street, New York, NY 10017 (212-421-6420)
Canada
Bahamas High Commission, 99 Bank St., Suite 415, Ottawa, ON K1P 6B9, Canada (+1-613-232-1724)
Florida
Bahamas Consulate General, Ingraham Building, Suite 818, 25 South East 2nd Avenue, Miami FL 33131 (1-305-373-6295)
London 
Bahamas High Commission, 10 Chesterfield St. , Mayfair London W1J 5JL, UK (+44 (0) 20 7408 4488)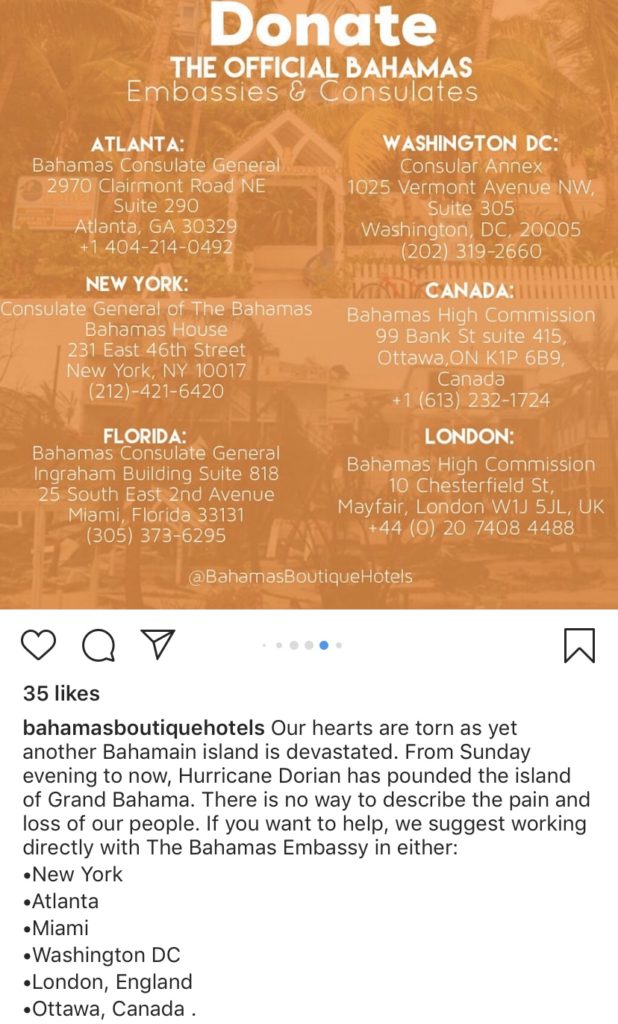 Private Organizations
Can send monetary donations to this LINK organized by Grand Bahamian and Sacramento Kings basketball player, Buddy Hield.
Tropix Shipping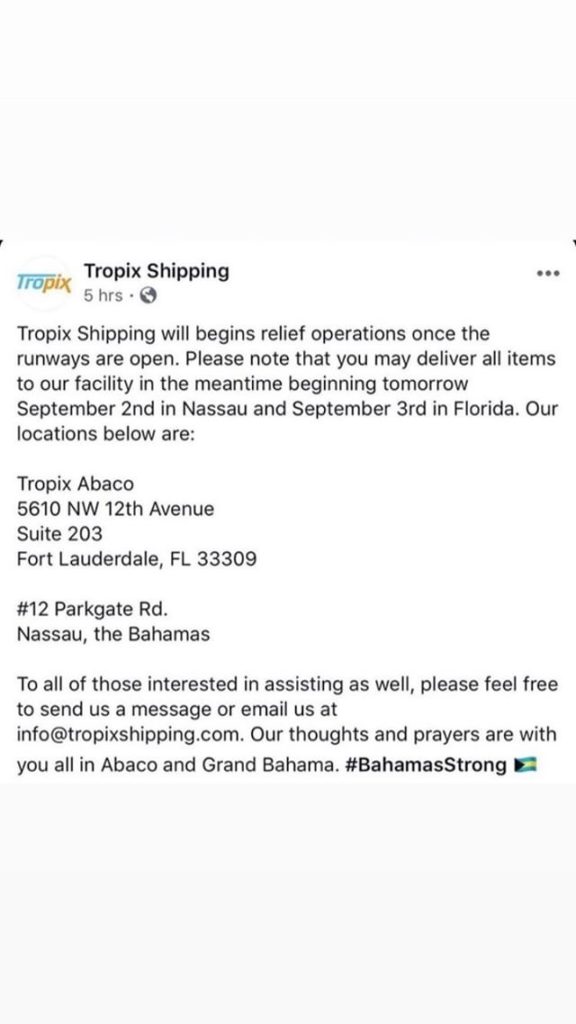 Please see flyers below for list of items that are needed for those families affected and clean up efforts for the Northwest Bahamas. Click HERE to donate.
Will continue to update list. Please keep the Bahamas in your prayers and remember anything helps.
Til next time,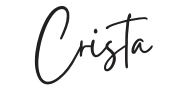 Bahamas Strong
hurricane dorian 2019
hurricane dorian Bahamas
hurricane dorian relief
The Bahamas 2019