Planning For St. Lucia Carnival 2018- Jump In Red W/ Red Unlimited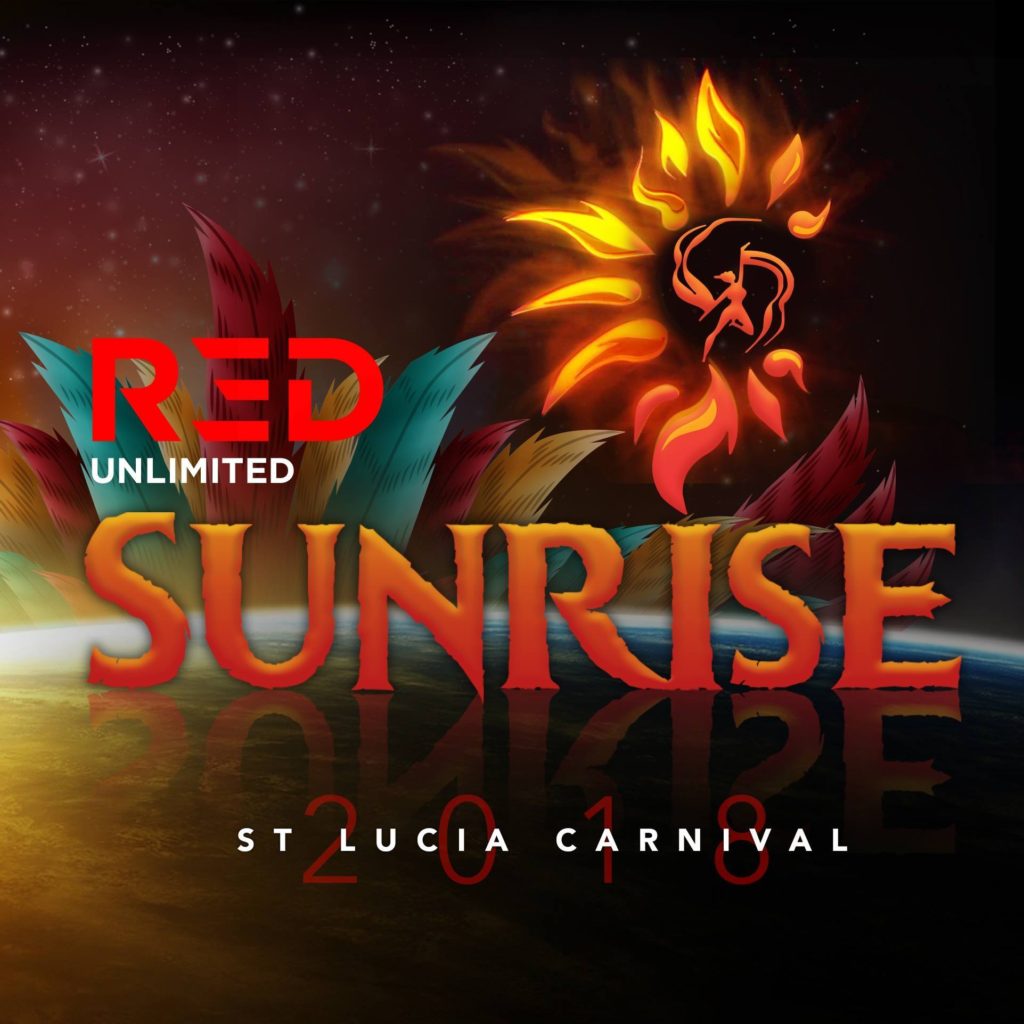 I'll just be honest. St. Lucia Carnival 2018 has been one of my most anticipated to plan for ever since I saw Red Unlimited's carnival  launch in 2015 and fell in love with their costumes. Plus watching videos from past St. Lucia carnivals has me really excited for another 2-day carnival especially in the Eastern Caribbean.
Where?
St. Lucia, Castries, Caribbean
When
The actual parade of the bands takes place Monday July 16th & Tuesday July 17th, 2018 of which Monday you wear your full costume and Tuesday is a more relaxed day which is definitely a change from my experiences in Trinidad & Tobago.
..however St Lucia Carnival boasts of a whole summer festival season (June – July) laden with calypso events, competitions, pageants, fetes and parties and finally the pinnacle that is Parade of the Bands held on the Monday and the Tuesday.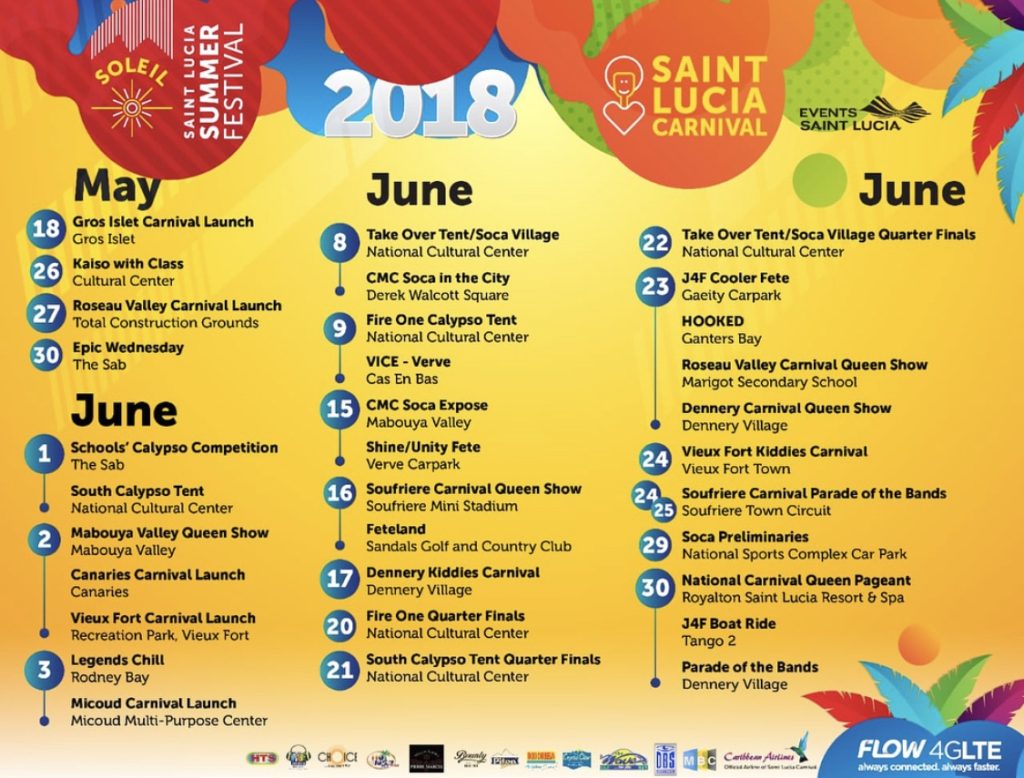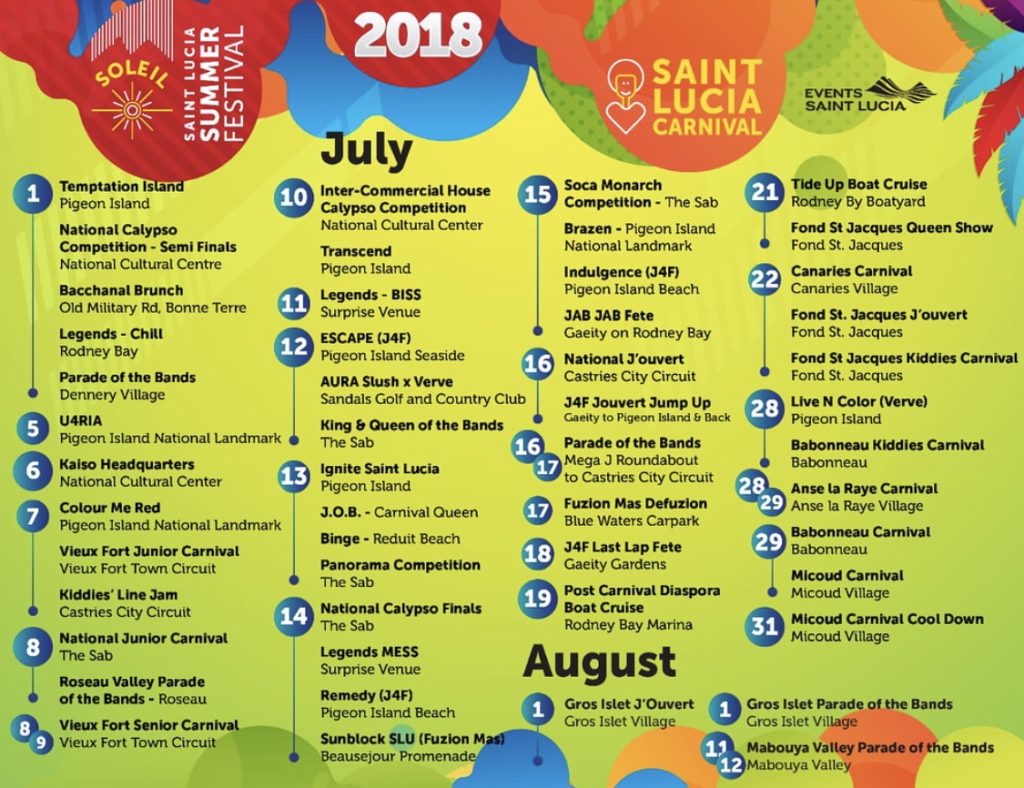 When should I go?
As a newbie and as recommended, I'm going for a week so the Wednesday to Wednesday or Thursday to Thursday for St. Lucia Carnival 2018.
How Much?
Currency
1 XCD (Eastern Caribbean Dollar) = 0.37 USD
Flights
Airport Code: UVF or SLU (SLU recommended due to distance to events and parade route and Castries area)
…flights can get a bit pricey depending on where you're flying from to St. Lucia and especially when you choose to purchase. I typically recommend planning for any carnival between 4-6 months to even a year (Trinidad), but here's what it looks like now (roundtrip).
MIA to SLU -800+
FLL to SLU – 775+
ATL to SLU – $900+
JFK to SLU – 875+
DCA to SLU- $970+
LAX to SLU- $960
LGA to SLU- $900+
Now the flights are definitely on the expensive side but measuring how much costumes cost, accommodations, the price of fetes, food, transport on average –you're probably looking at about an average of minimum $2500 USD for a decent carnival experience which is difficult to find for any 2-day carnival.
Where Should I Stay? 
I asked around from some St. Lucia natives and these are the areas they recommended close to fetes/carnival route:
Gros Islet, Vigie Beach/Cove, Cap Estate, Rodney Bay, Castries among others.
Hotels: Auberge Seraphine, Cap Maison
Airbnb's average at about $138 a night but start at $40-60 dollars a night depending on your preference.
What Kind of Music To Expect?
Soca/calypso music undeniably is expected for any carnival, but most importantly and native to St. Lucia Carnival is Kuduro Soca and Dennery Segment. Personally Dennery segment has to be one of my favorite forms of soca–it reminds me a lot of Bajan Soca and Grenadian soca but the rhythm is faster and captivating in it's own way.
SUNRISE 2018
Now there are other St. Lucia Carnival bands but I have partnered with Red Unlimited Carnival for their presentation of Sunrise 2018. Here's some details on how to register and a look at their presentation, Sunrise 2018 for St. Lucia Carnival 2018. Don't forget, St. Lucia Carnival is a 2 day carnival on July 16th and 17th of this year.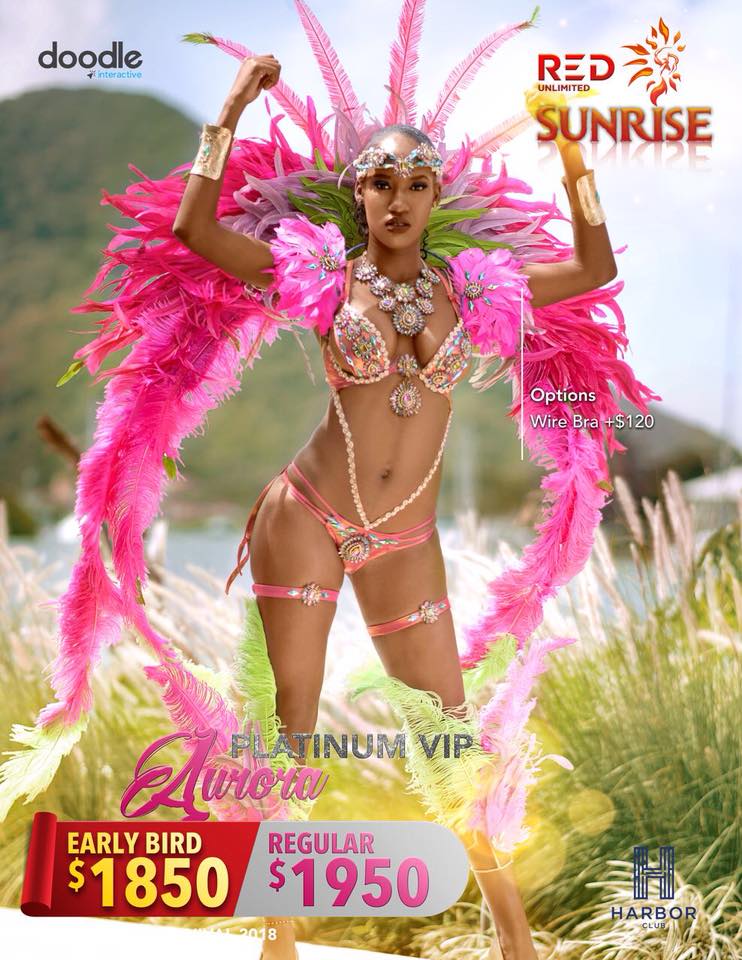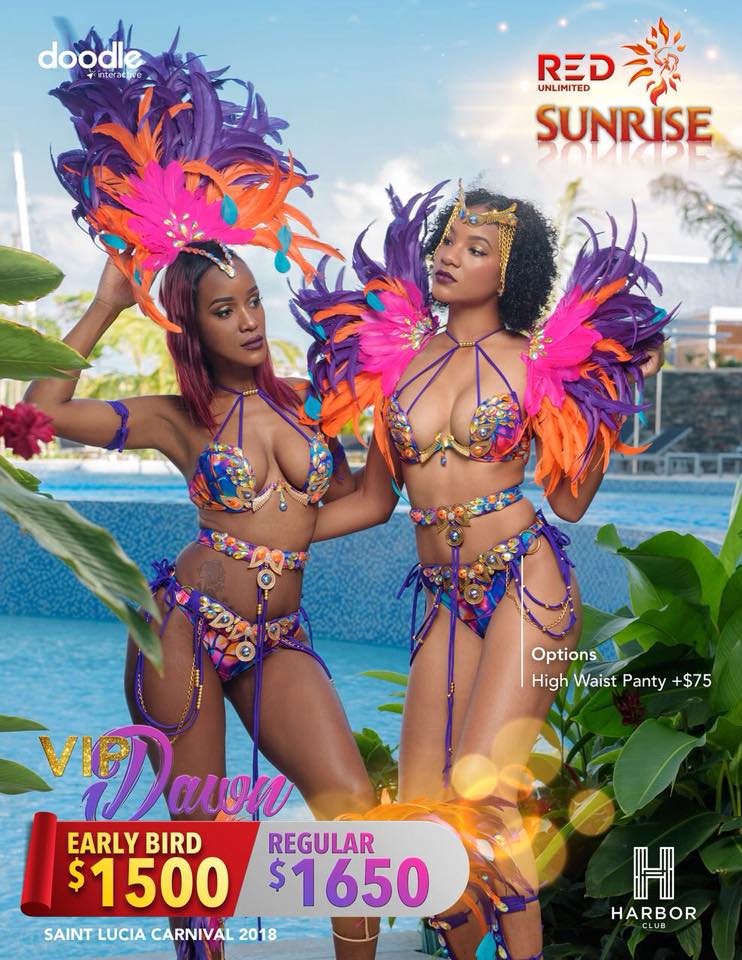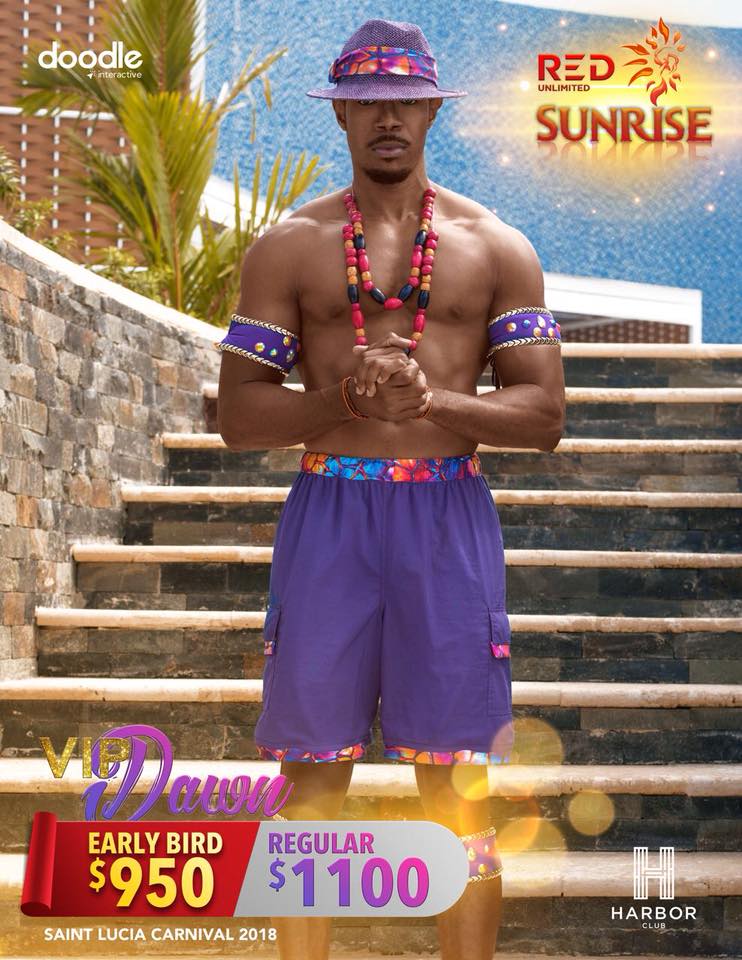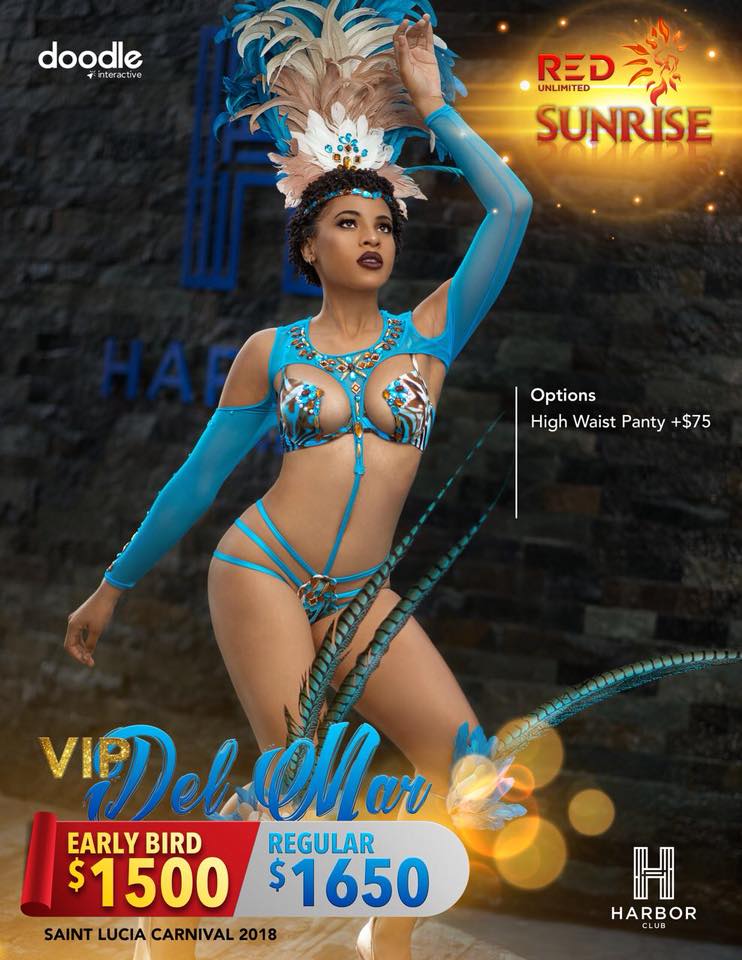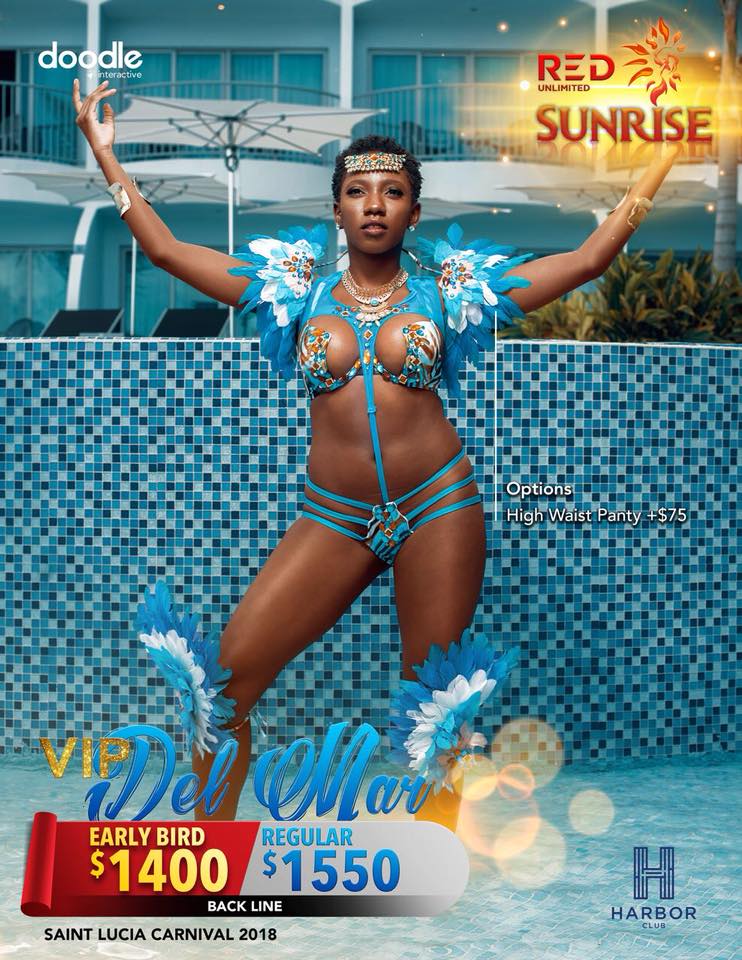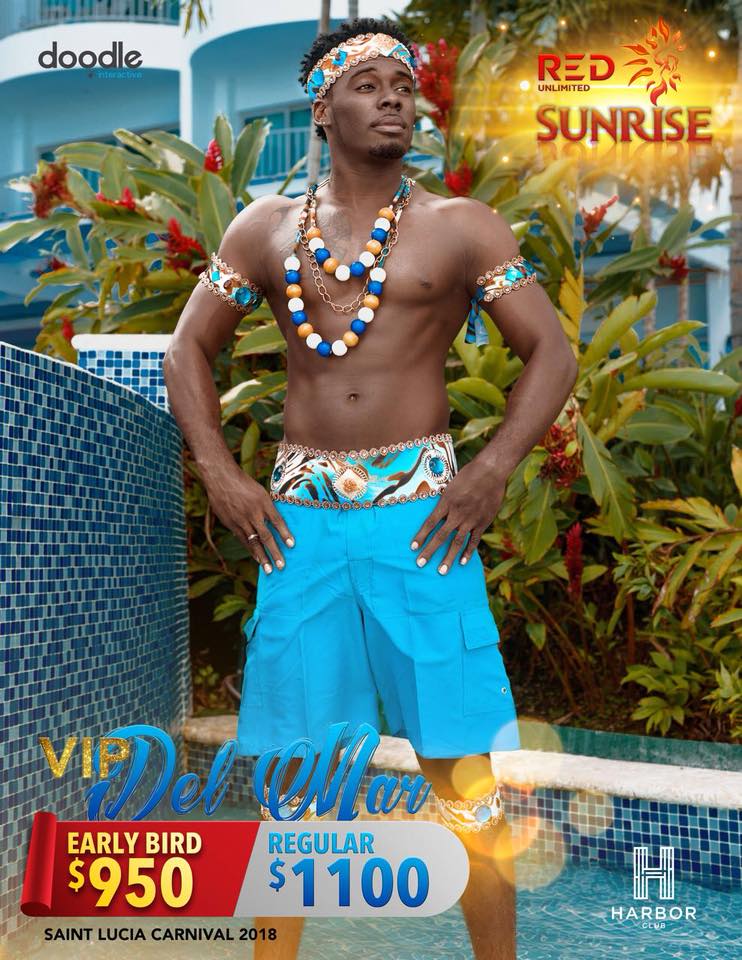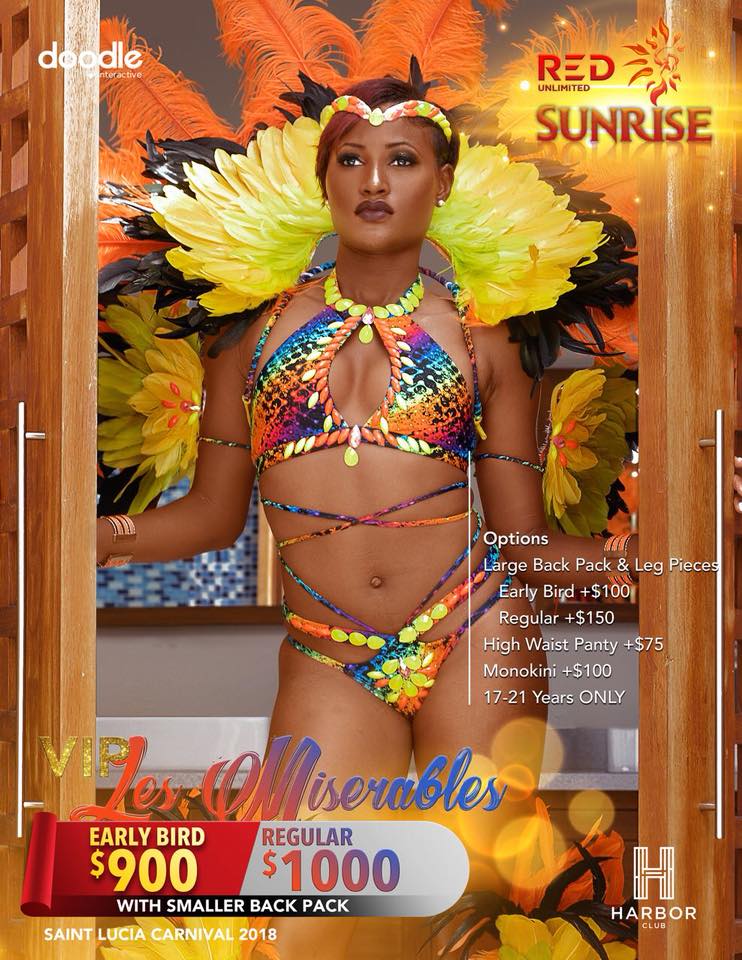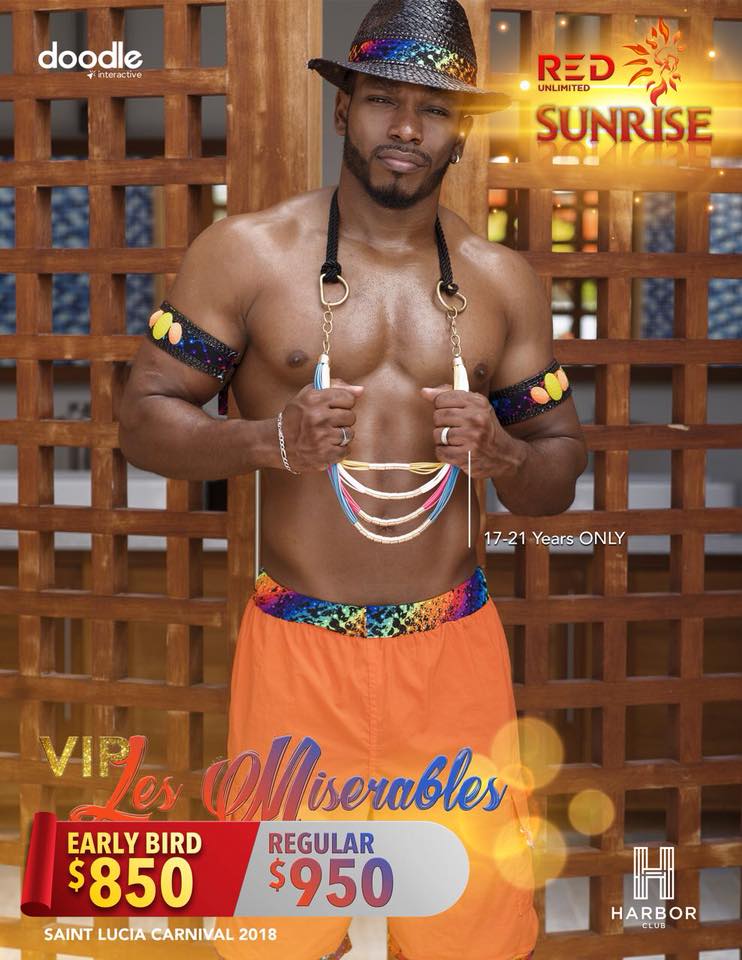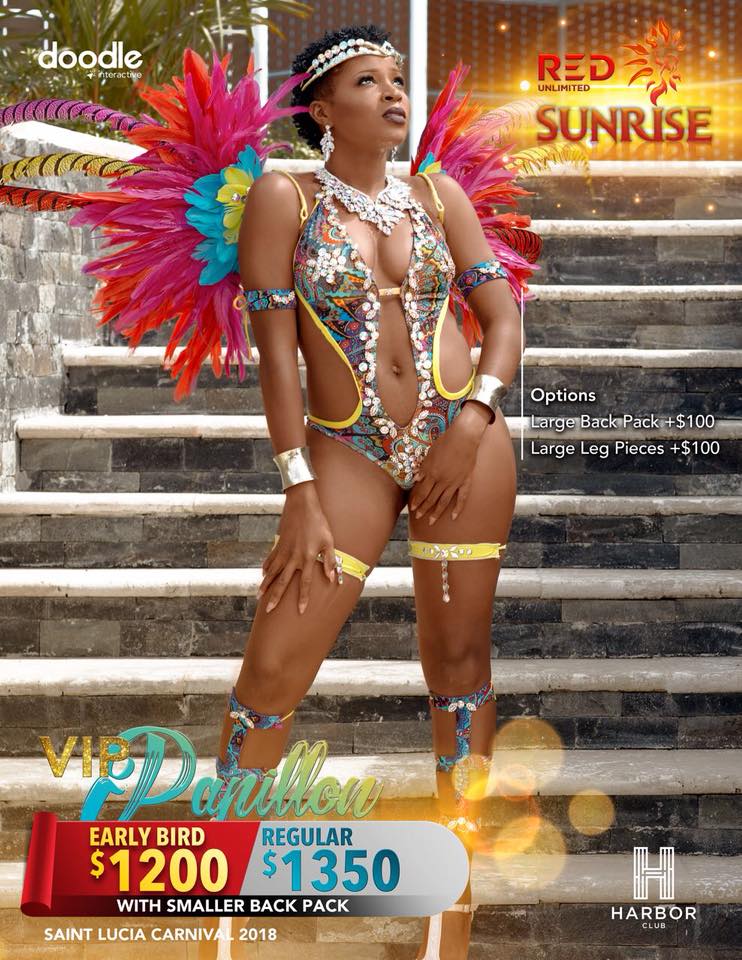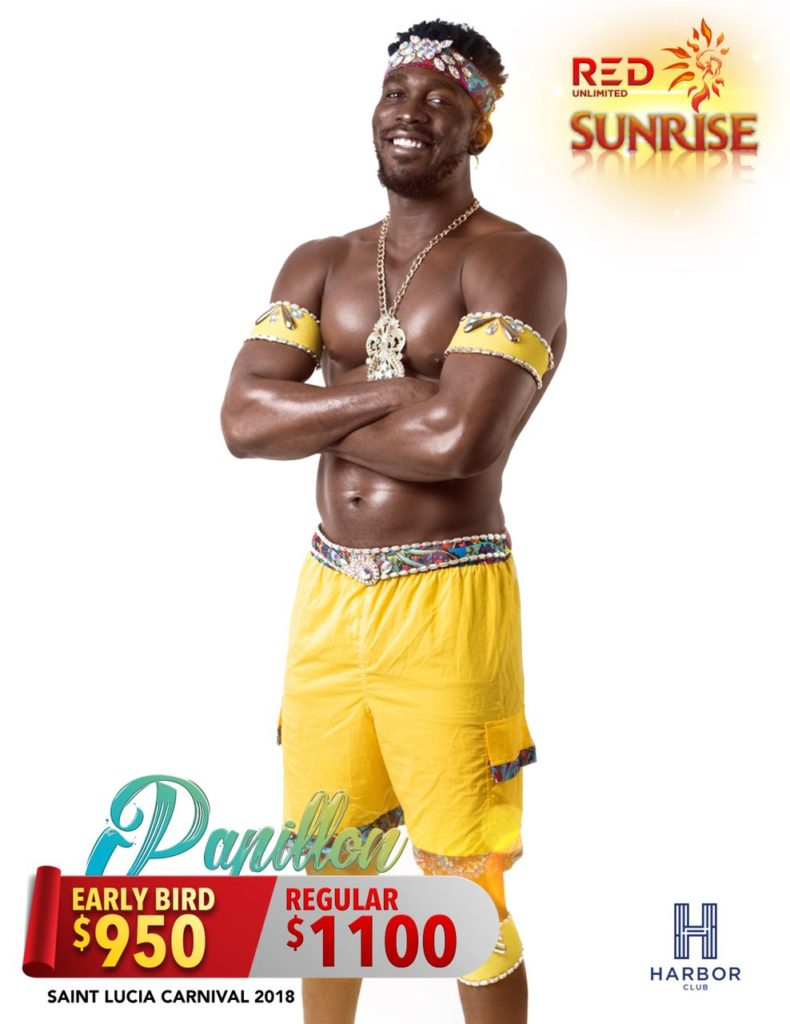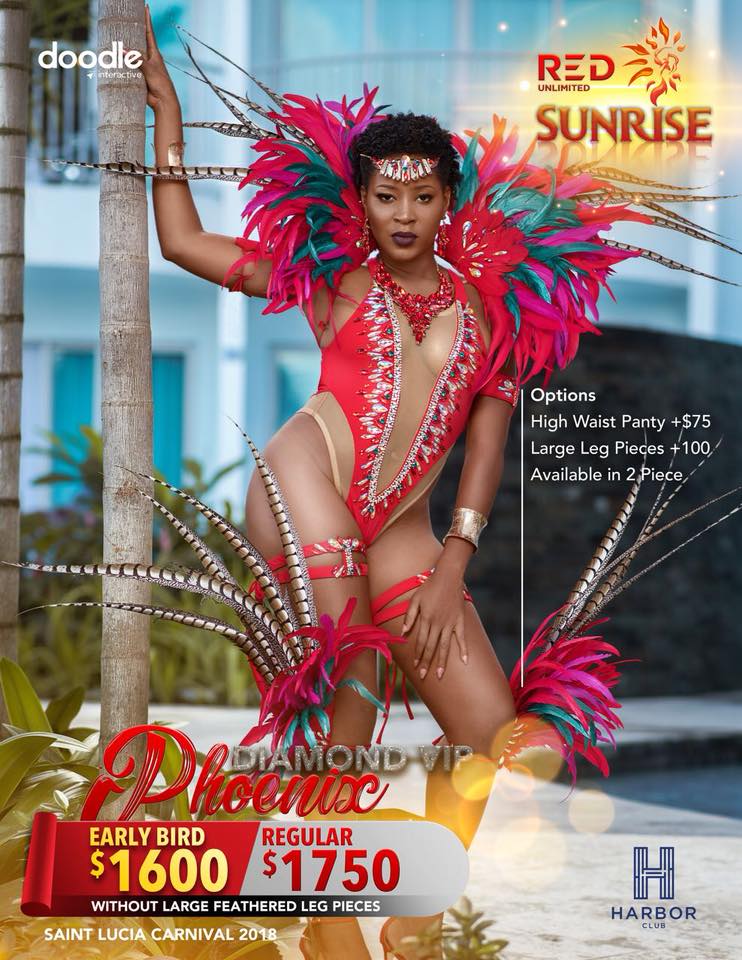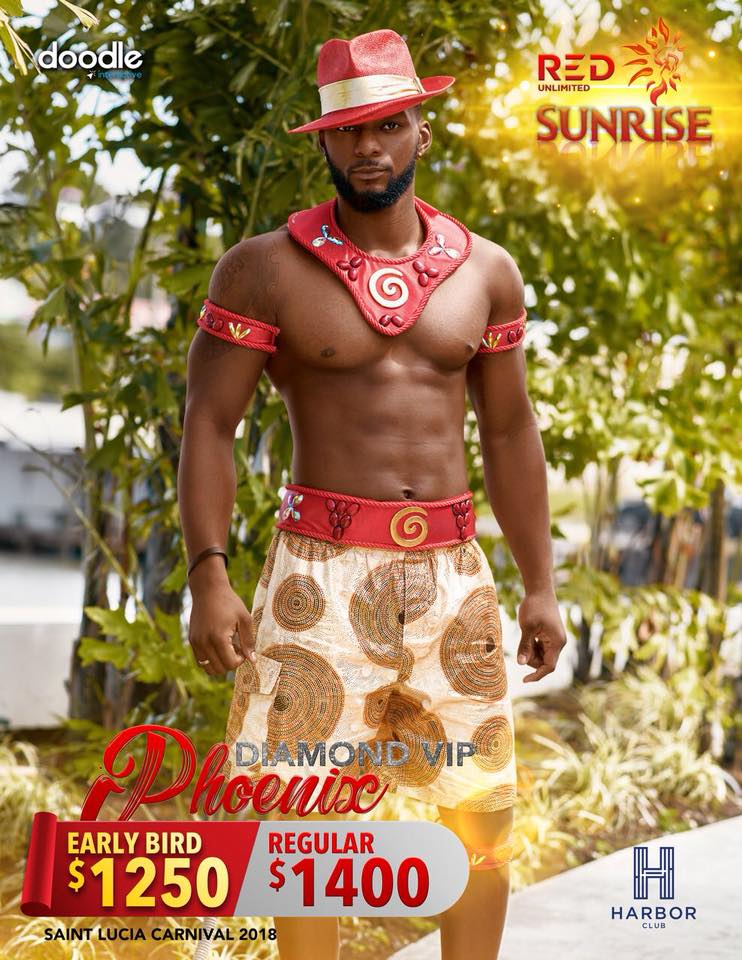 How Do I Register With Red Unlimited?
Email the following addresses per section or email info@jumpinred.com.
Aurora (Platinum VIP) – Aurora@jumpinred.com
Phoenix (Diamond VIP)- Phoenix@jumpinred.com
Dawn (VIP) – Dawn@jumpinred.com
Del Mar (VIP) – Delmar@jumpinred.com
Papillon (VIP) –Papillion@jumpinred.com
Les Miserables (VIP) –Lesmiserables@jumpinred.com
Payments
Online payments, deposits can be taken via PayPal – bit.ly/r3dunlimited
Costume deposits for VIP- $300 XCD ( or $111 USD)
Costume deposits for Platinum & Diamond VIP – $500 XCD ( or $185 USD)
IMPORTANT:
Last day to register is June 15th, 2018.
Last day for special orders is May 15th, 2018.
Other Events:
Upcoming events prior to carnival season are:
Bar crawls – follow RED Unlimited on Facebook & Instagram for more info.
Pop up registrations – follow RED Unlimited on Facebook & Instagram for dates and times of pop up events.
Fetes specific to the R3D carnival experience are:
Color Me Red featuring Kes the Band
Saturday, July 7th, 2018
7pm-4am
Location: Pigeon Island National Landmark
Gros Islet
Saint Lucia
Sunday July 15th, 2018
10am
Location: Flamboyance, Bonne Terre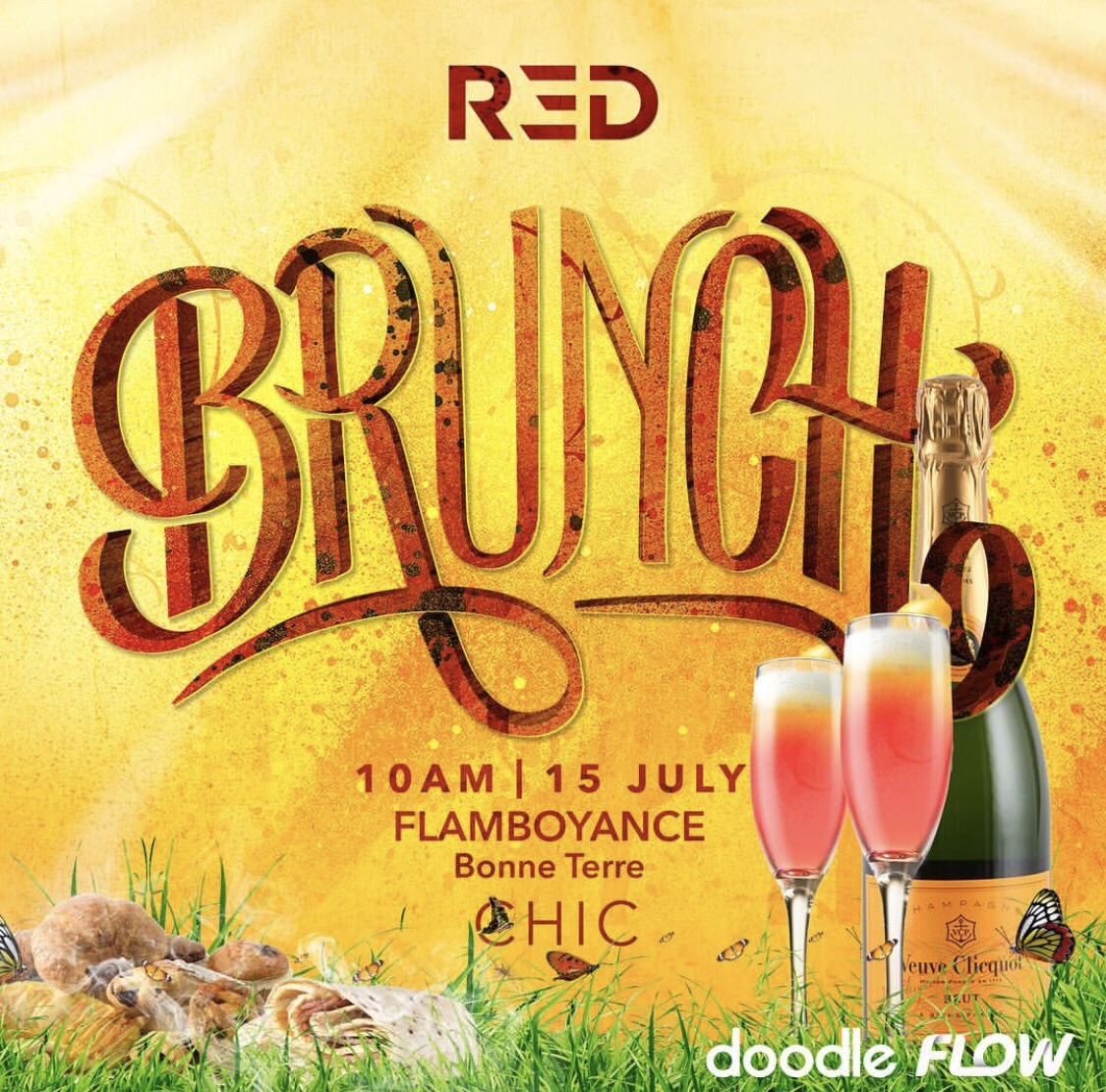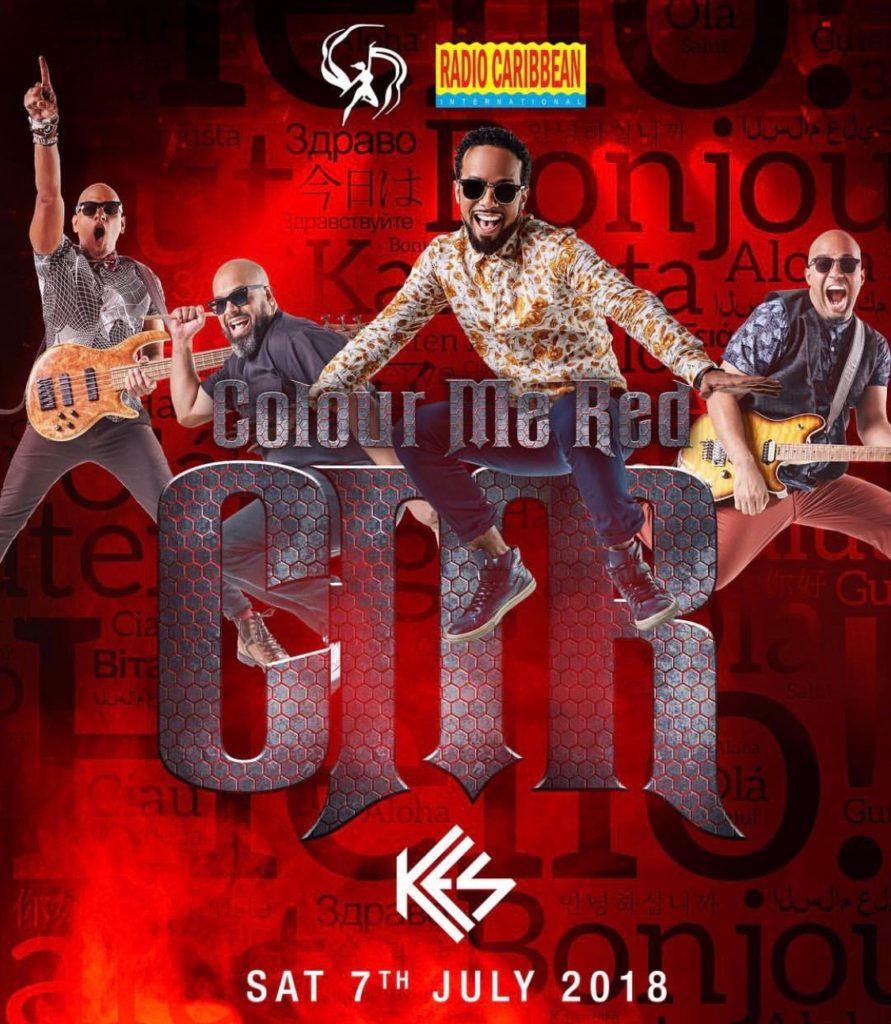 I don't think I can type enough words to explain the excitement I feel counting down to St. Lucia Carnival 2018.
Make sure to follow me on Instagram and Red Unlimited for updates leading to carnival time. Book mark this page or subscribe for more information on St. Lucia Carnival 2018.
Til the next pump,
Cris
Til next time,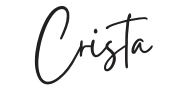 planning for carnival 2018
planning for st lucia carnival 2018
st lucia carnival 2018