To fashionably fete??? …that is the question.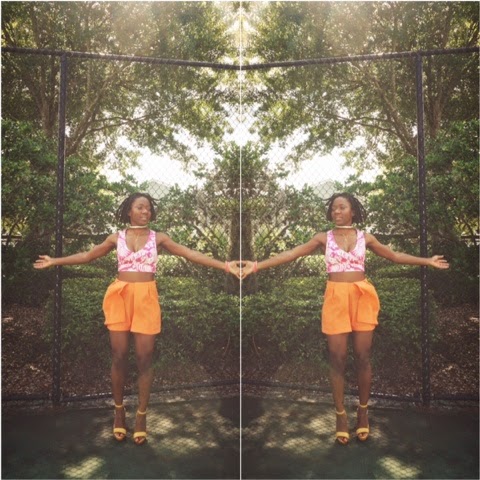 Some do you may know and some of you don't …so for the ill-informed
a FETE (feyt, fet), a noun defined as a
1. A day of celebration; holiday
2. A festive celebration or entertainment
Aka a party, bashment, rave, clubbing, bar-hopping etc etc the list goes on.
Feting is not for the weak, the proud, the prude…but that's another post for another day.
While I love to Fete I also love fashion … so while bored at work I came up with a way to combine a few tips or ways to stay cute while having the time of your life. More to come on that topic as well…
It is Feting season and less than 5 weeks to go to Miami carnival so while scouting prospective fetes I've been on the look out for fete attire that's cute, fun and functional.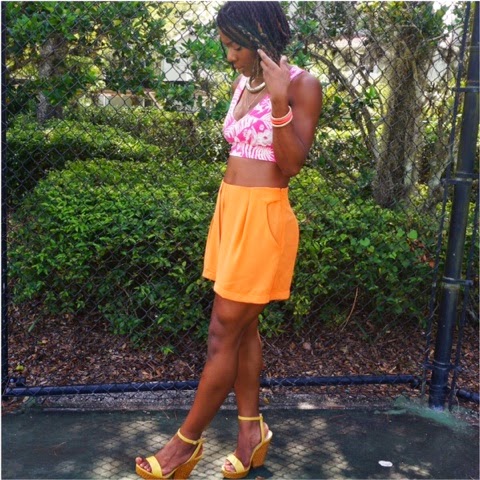 Love this color combination!
I never buy whole outfits. I tend to purchase whatever draws me in (the price as well as the garment) whether I have shoes or earrings to match; for me I'll make it work.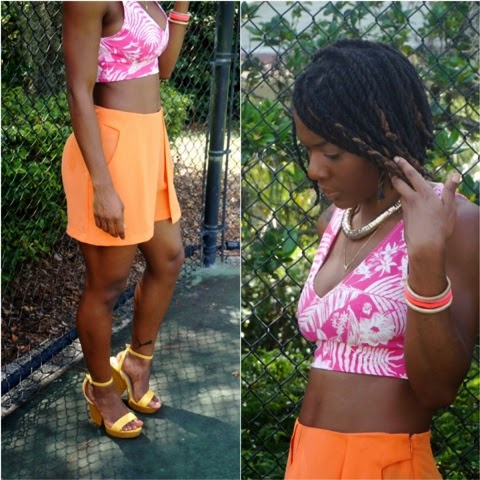 Wedges: Ebay ($18.00)
Accessories: NastyGal & H&M
One of my "guidelines" for the girls that can't leave their heels at home or never take off their shoes…wedges or heels with a thicker heel are definitely way more comfortable and palance-worthy plus the make the gams look great and add on a couple more inches (in my case).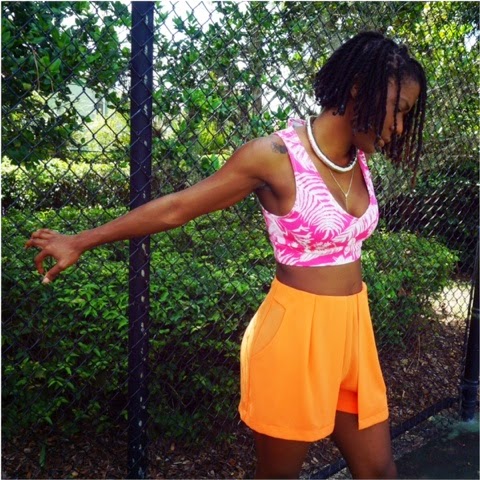 Pink Palm Leaf Crop Top : Asos ($14.00)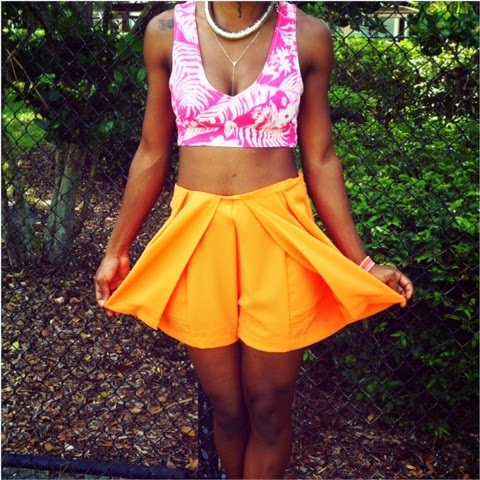 Skort: Ark & Co (Thrift Store $22.00)
Love this skort. Gives a feminine feel as well as the ability to "Ben up" in a party without revealing unmentionables. That's what I call functional fashion.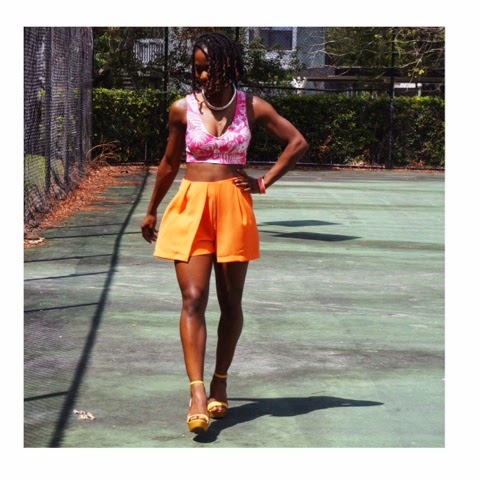 These colors and combo of a skort x crop top have me "feelin ah feel in"particularly for a breakfast party where the sunrise comes up and compliments this color combo or even an all-day inclusive fete where I can feel a little dressed up but still feel ready for the bacchanal.
Check out my favorite carnival tune (for right now):
http://http://youtu.be/AK_mIm2Cvd0
Where would you wear this combo? Are you going to any carnivals this year? Feel free to comment below and share share share!
Because sharing is caring,
Til next time,