Tis' the season…
For Christmas parties, office parties, family and friends gathering in their Christmas best. I wanted to get a little festive and give you all a little holiday party ootd inspo. Here's to a lot of fun, egg nog, mistletoe and presents. ALL holiday party outfit details (including where to purchase)  in the description box below this video on my YouTube channel: bit.ly/Bahamianista.
http://youtu.be/awHupx4a5ic%20
Don't forget to give me an early Christmas present and subscribe to my YouTube channel here: bit.ly/bahamianista and let me know what you think of my holiday ootd in the comments. Also, I have a lot of new content and freebies coming up in the new year so subscribe to my newsletter so you don't miss out!
Happy holidays,
Crista S.
Til next time,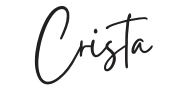 christmas ootd
christmas outfit ideas
embroidered dress and over the knee boots
embroidered ootd
embroidered style
holiday ootd
holiday outfit
outfit ideas for christmas 2016
over the knee boots outfit
sheer dress and over the knee boots
sheer ootd
sheer outfit ideas