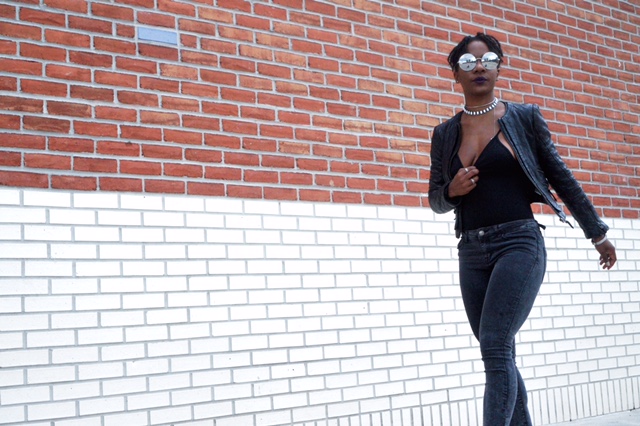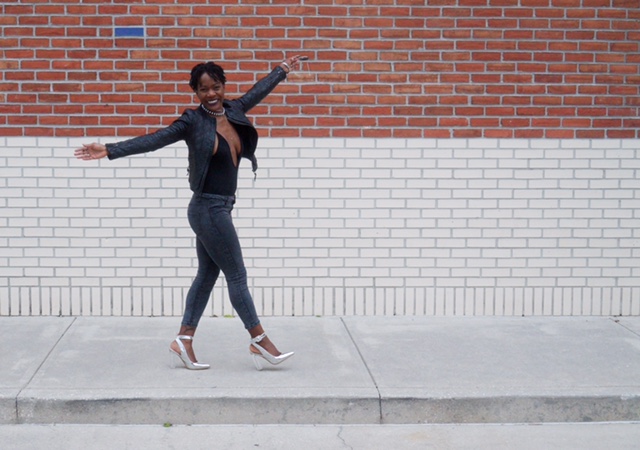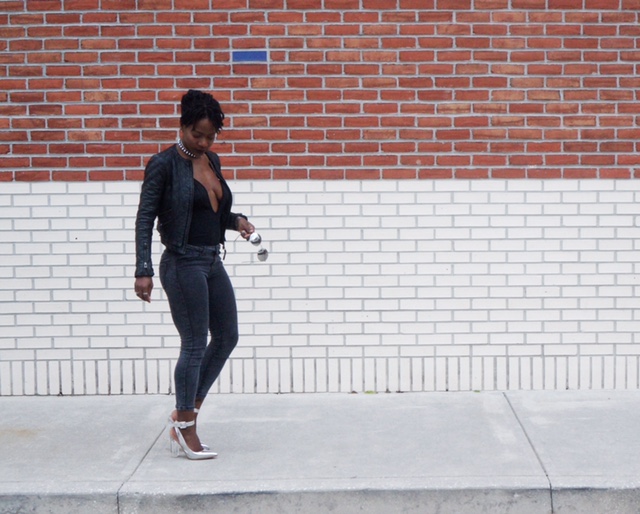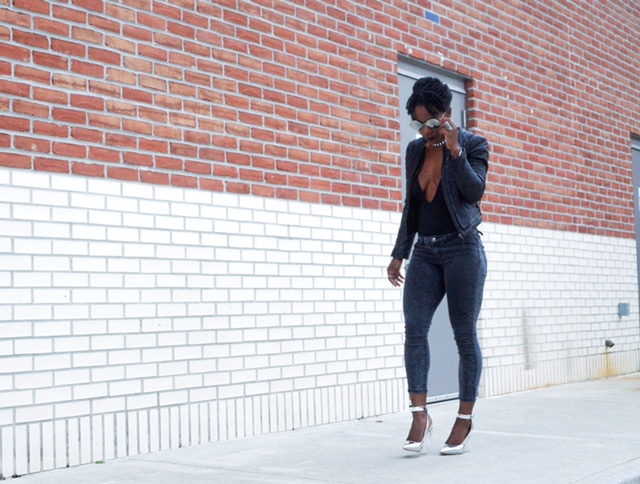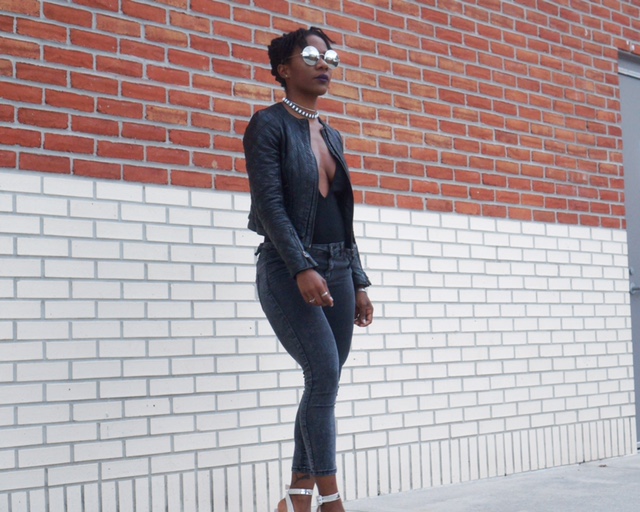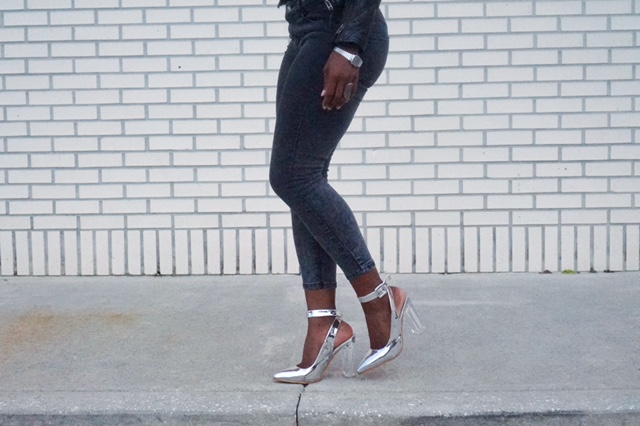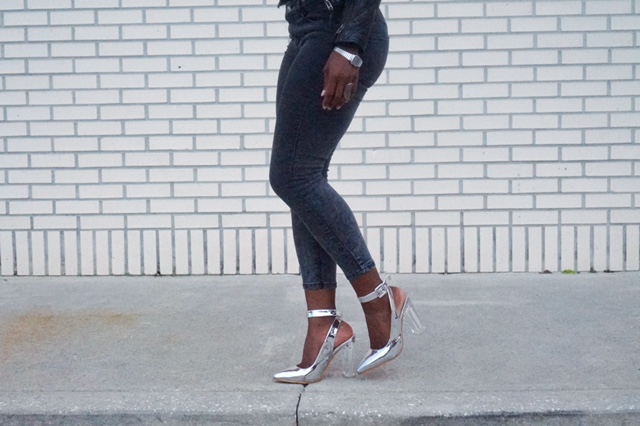 Fall has been playing with my emotions with this weather–but then again it's Florida. Miami carnival was only 2 weeks ago… time is flying and I'm not ready. Check out the carnival recap here. And give your girl an early Christmas present and subscribe to my Youtube: Bahamianista here.
Easing my way comfortably into fall style with these metallic sunnies and metallic pointed lucite heels for less than $50 bucks combined.  So far, I've been stocking up on prints, tees and have my eye out for some affordable faux fur but only for when the weather gets chilly enough. You can download the Madora app here. Only thing is make sure you "like" all the items you're interested in or it can be difficult to find them again.
Heels (sold out) | Madora | find similar here.
Sunglasses (sold out) | Madora | find similar here.
Jeans | Old
Bodysuit | Old
Leather Jacket | Zara | find similar here.
How are you easing your way into fall style?
Til next time,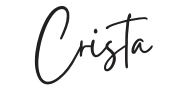 fall fashion
fall style
lucite heels
madora
madora app review
metallic heel
metallic lucite heel