I HAVE BEEN LIVING IN crop tops and short shorts this entire quarantine, as I wander outside my apartment (safe inside the complex gates) to the pool and back. Meanwhile it is entirely TOO HOT and the Rona has undoubtedly made it hotter so here's a few of my favorite easy-going quarantine summertime looks and where you can buy them.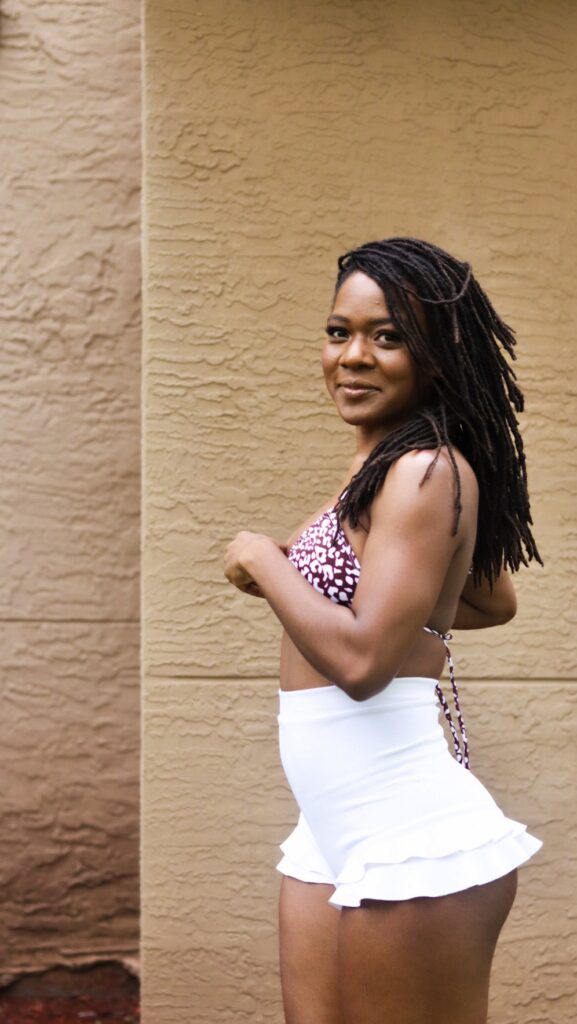 Disclaimer: This post may contain affiliate links. If you choose to purchase an item from a link in this post; I earn a small commission with no cost to you. Thanks for your support.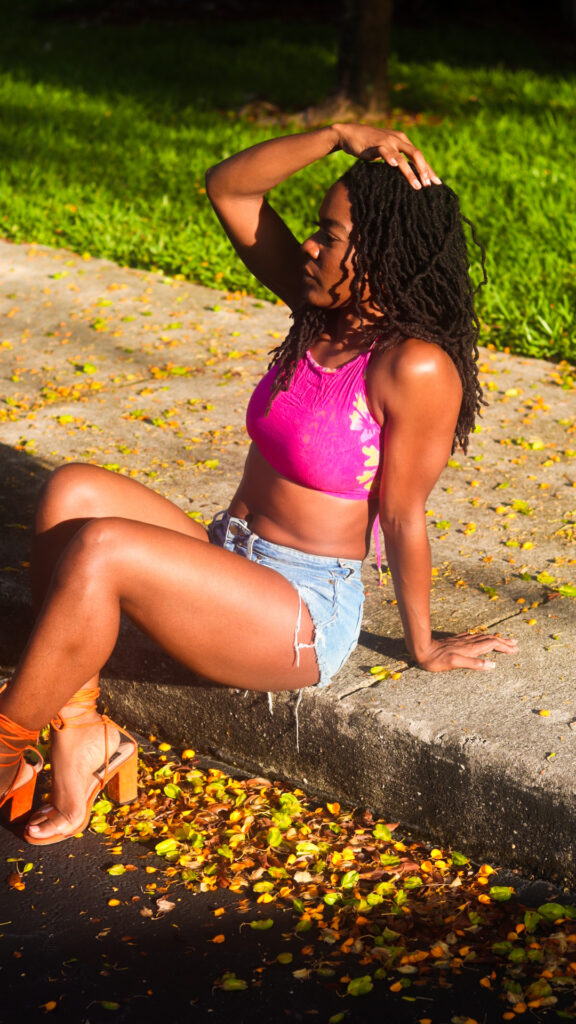 I love color, especially pinks and oranges and this tank top + jeans + my orange extension cord strappy heels were it for me. I got this top and a green one for the cheap-cheap from a little store in a nook in downtown Nassau called Kura Kura Imports. The denim shorts are Forever 21 and my trusty orange strappy heels are from Amazon (unfortunately are out of stock). Check out these substitutes from Missguided.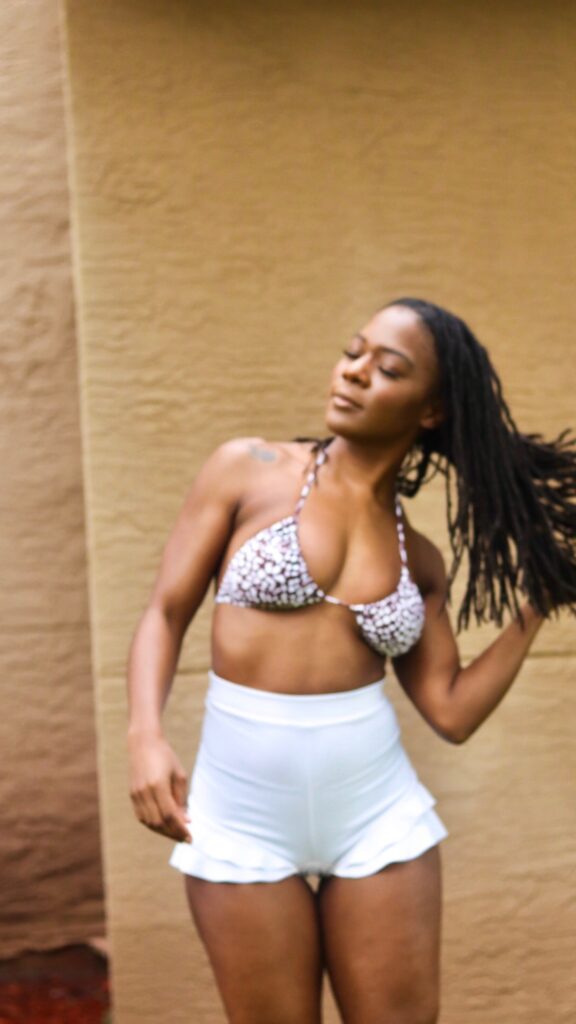 This bikini top is from a bikini set from Pubo Clothing which is a swim subscription service (I reviewed it here) but you can pair any bikini top with shorts and make it work. The high waisted white shorts are cheeky hunnyyyyy and from Nasty Gal but they are also sold out. Check out some substitutes here. I love a good pair of white shorts and thankfully I've kept these super white for the 2-3 years I've had them.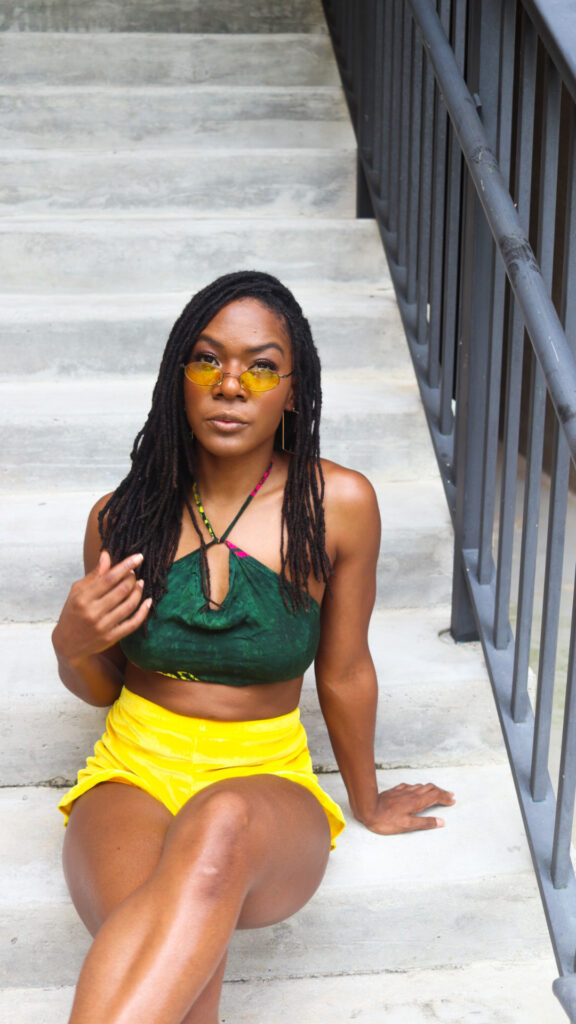 This green tank is the cousin-sister-twin to the pink one I mentioned earlier. These yellow shorts I scored on Aliexpress; they are velvety and have a frilled hem which I think is so cute. I'm definitely just going to pair all bright colors together because they give such a fun and bold look.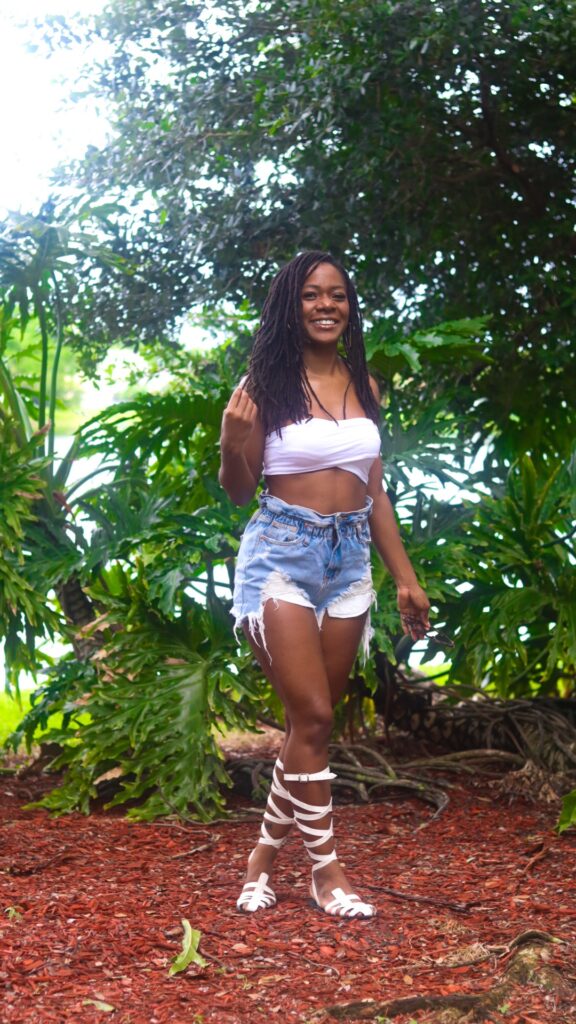 I've had this white bandeau top from Nasty Gal (sold out but hit the link for substitutes) for so long more so because I could not figure out how to put it on. But quarantine got me to problem solving and I made it work. I paired it with my new snatched waist shorts from Nichole Nyel (black owned business) which are a little bit big (wish I had an XS) but I can live with the more relaxed fit. Unfortunately the shorts are sold out but she restocks and brings out different denim styles every few days.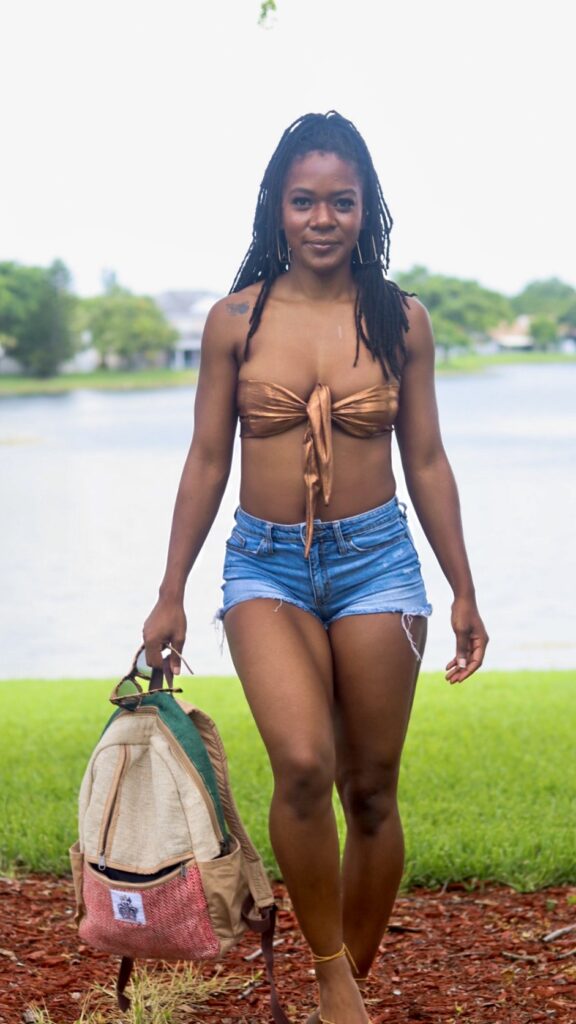 Bikini tops are perfect crop tops to go with short shorts. This bronze top is from a bikini I got from the CrysM swimwear brand; its literally so versatile and convertible.
And that's it; easy outfits for this quarantine summer. I mean who can go wrong with crop tops and short shorts. I know I can't.
Til the next post,
Til next time,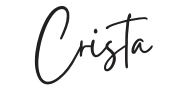 crop tops
mjconsistencychallenge
mjconsistencypays
quarantine outfits
shorts for women
summer ootd
summer outfits
summer style