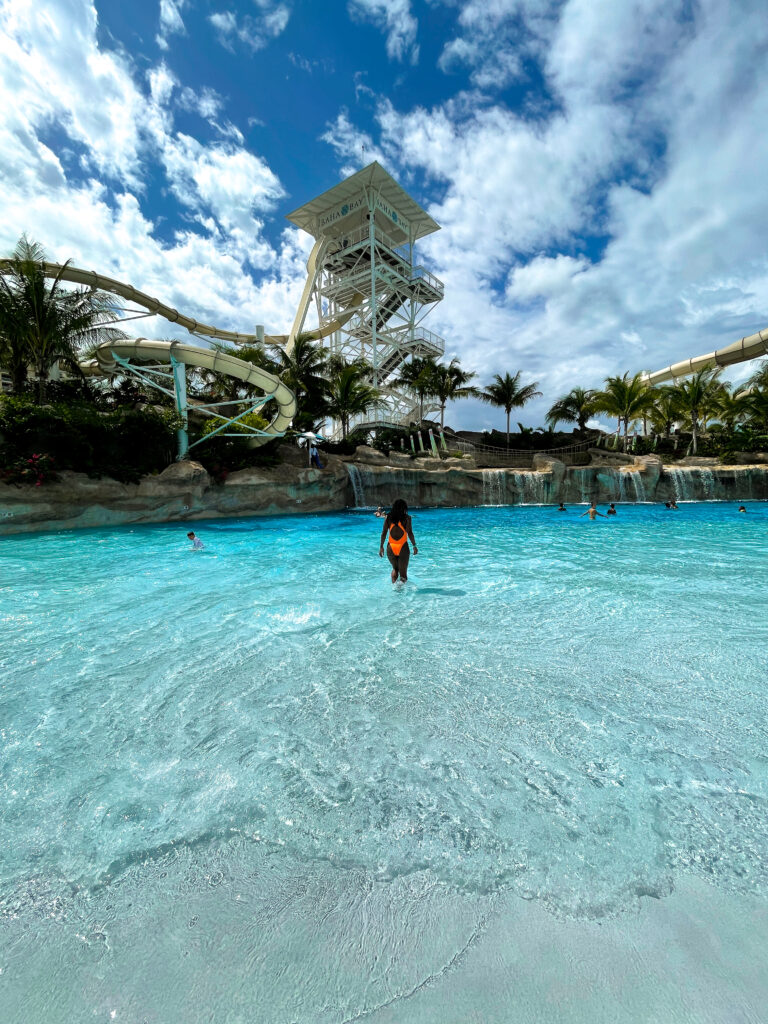 A vacation, staycation at Grand Hyatt Baha Mar Resort in my hometown, Nassau, New Providence, The Bahamas has been on my bucket list for a minute. Finally got the chance to check out the 4 star resort including the popular Baha Bay.
*This was a partially hosted stay but please note that all opinions expressed in this article are my honest impressions and experience.
It was time for a getaway and I needed one STAT. Usually going home means a family visit but I never took time to actually vacation in The Bahamas. Because I'm based in South Florida, getting to Nassau from Fort Lauderdale is often quicker than driving to Miami. It was a smooth 34 minute flight out of Fort Lauderdale – Hollywood International Airport.
Covid Regulations For Entering The Bahamas
You will need a negative PCR test (vaccinated or not) within 5 days of travel and also a completed/approved travel health visa (which is free for returning Bahamian citizens and residents). Please see Bahamas' Tourism COVID-19 Travel Requirements Here. There is no quarantine requirement at this time.
Check in was easy, for vaccinated guests; they didn't ask us to test when checking in but just asked for proof of vaccination. For unvaccinated guests, a rapid antigen test is required on site. Our temperatures were checked upon entry; around the hotel there are sanitizer dispensers and staff seemed to be pretty on top of things with enforcing mask wearing indoors. They gave us wristbands that pretty much identify you as a guest and gives you access to your room and other amenities on the property.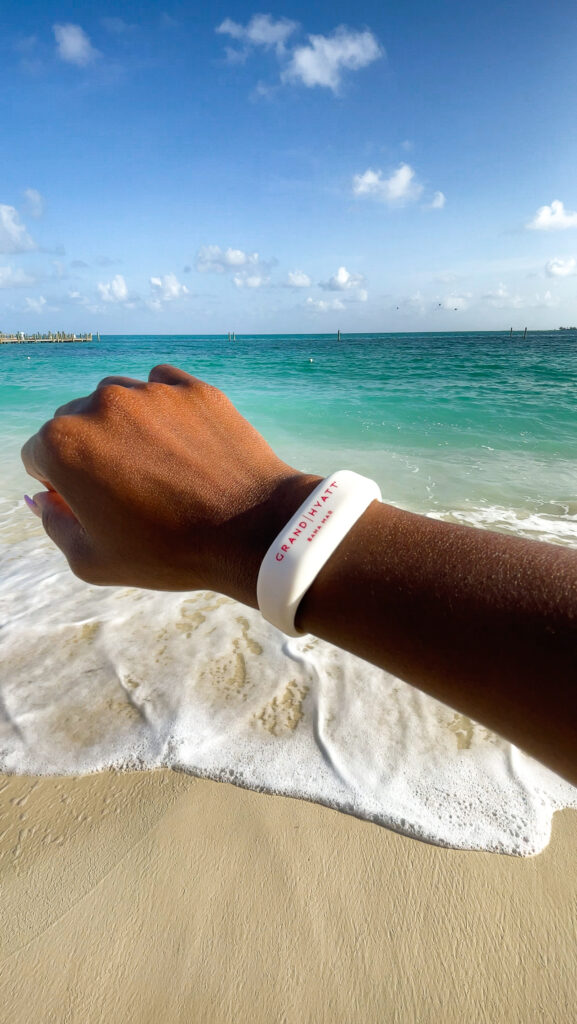 We stayed in an 2 queen bed ocean view room in the East Tower with balcony with bathtub in the middle separated by sliding doors. It was definitely enough space for 2 -4  persons. Navigating the hotel was a bit of a maze at first but you kind of get caught up in the art, decor, casino, shops and various pools.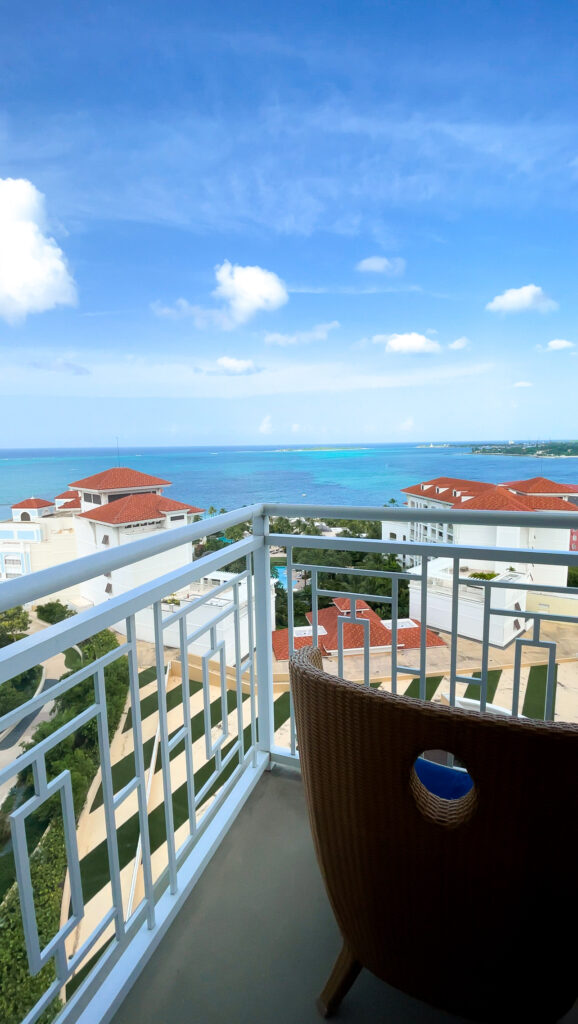 Out of all the various pools, we settled on this cave-like structure with an aquarium and man made waterfalls. It was surrounded by lounge chairs, restrooms, bars and you could choose to watch the fishes or just lay out in the sun. We also visited the beach where the pier is situated; there's a few jet ski vendors out as well and you can also book other activities directly through the hotel.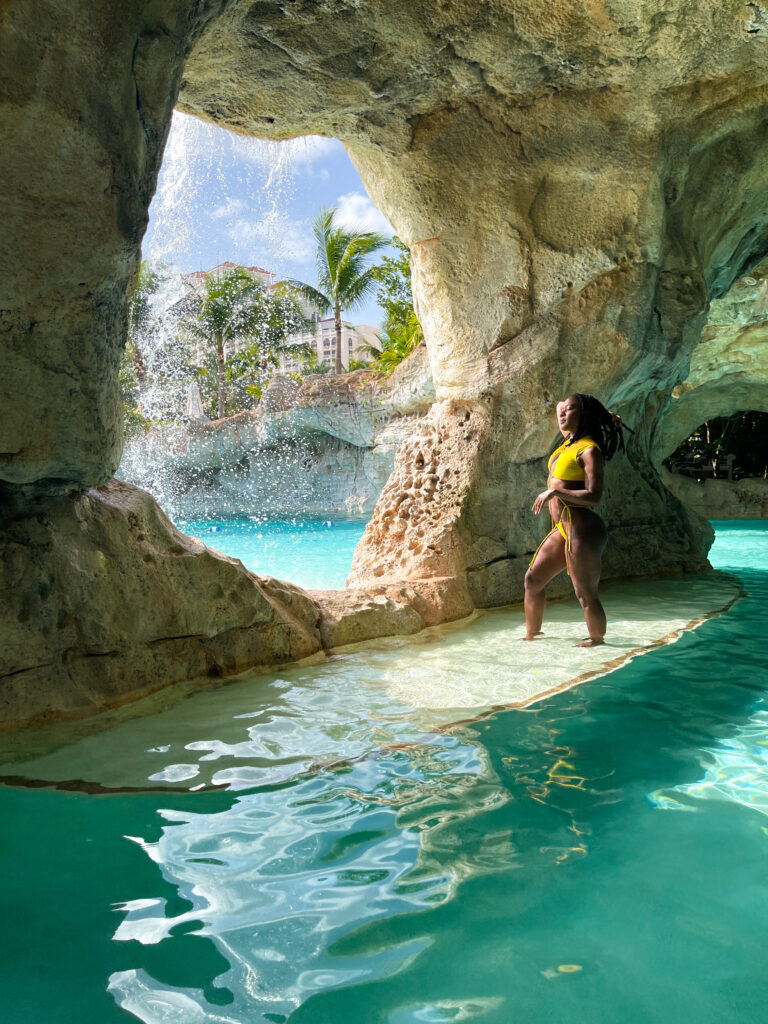 While there's several great dining choices , we decided on the Marcus At Baha Mar Fish + Chop House. The menu is crafted by Chef Marcus Samuelsson who has a delicious take on comfort food classics mixing Bahamian ingredients and seafood. I also particularly appreciated the Bahamian/Caribbean spin on cocktails with drinks like the Rake N Scrape and Tobago Girl. The table favorite was the Rock Shrimp N Grits and I opted for the Spaghetti Piccadilly.
We also ended up sharing desserts called "I'm In Love With The Chocolate" & a very nice Mango Sorbet with mango bits in the middle.
After dinner, we opted for some music and dancing at the Jazz Bar and Lounge before settling in which was great late nite entertainment option.
Baha Bay Water Park
Access to the Baha Bay water park was included during our stay at Grand Hyatt Baha Mar resort; in fact all Baha Mar resort guests have unlimited access.  Let me tell ya'll I felt like a kid going to my first water park all over again. It's really spacious, colorful and well laid out. I love the hues of blue splashed onto the pool/beach furniture and the rides. All staff were very welcoming and friendly and the signage is clear to direct you to rides, restrooms, The MarketPlace food court. We enjoyed our time so much, we went back a second time on a day pass. In October (low season), the park wasn't at all crowded – more particularly on a weekday was probably the best time to go to avoid any crowds.
A friend of mine recommended that I try Devil's Backbone ( a water tube ride that begins with the floor giving way from under you); it's definitely anxiety inducing (with the sound effects and tube closing) but I don't regret trying it one bit. There are a plethora of thrilling rides but if you just want to chill, you can lay out on an inner tube and cruise the Lazy River or check out the Blue Lagoon. There's also options if you don't want to get on any rides at all such as gaming/entertainment at the Pavilion, private cabanas etc.
For food we stopped at UMami Burger & Chill for burgers, fries and frozen cocktails. I got the Ginger Snap which was a yummy concoction of tequila, mint, lime and ginger beer.
Important Things To Note About Grand Hyatt Baha Mar Resort
Cost will vary on length of stay and your room choice. Do budget for incidentals (I want to say average $150 – $200 a night on top of the base rate as well as taxes, VAT). Check in time was 4pm and check out time was 11am so if you're going for a short stay it will limit the time you have to fully enjoy pools, the Baha Bay water park.
Also, according to the website, Baha Mar has a program called Travel With Confidence so in the event you do test positive for Covid-19 during your stay or upon departing the hotel, you are able to quarantine at the resort for up to 14 days with an additional food credit provided; the only thing is the resort bubble has to be your first stop after arriving in The Bahamas. They also make provisions for US residents/citizens (upon testing positive during their stay at the resort) for complimentary air fare to fly home if quarantining at the hotel isn't possible.
I have to say it was a pretty satisfactory stay and the water park definitely is one of the WOW-factors of this resort. In my head, I'm already trying to figure out when I can go back. Check out the vlog of my stay and visit to Grand Hyatt Resort and Baha Bay water park.
Til next time,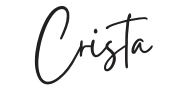 bahabay
bahamar
bahamarhotels
bahamarresorts
bahamashotels
grandhyattbahamar
thebahamas
thingstodointhebahamas
visitthebahamas