So now that the weather is significantly chilly, I've been mixing items with a lot of jackets, boots etc. A fun part about any outfit, I find is mixing prints and this ootd is a very simple way to do it. Just press play and let me know what you think!
P.S. Give me an early Christmas gift and like, subscribe, share.
Coming to a Youtube channel near you!
Crista S.
Til next time,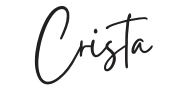 how to style patterns
how to style prints
how to wear floral bomber jacket