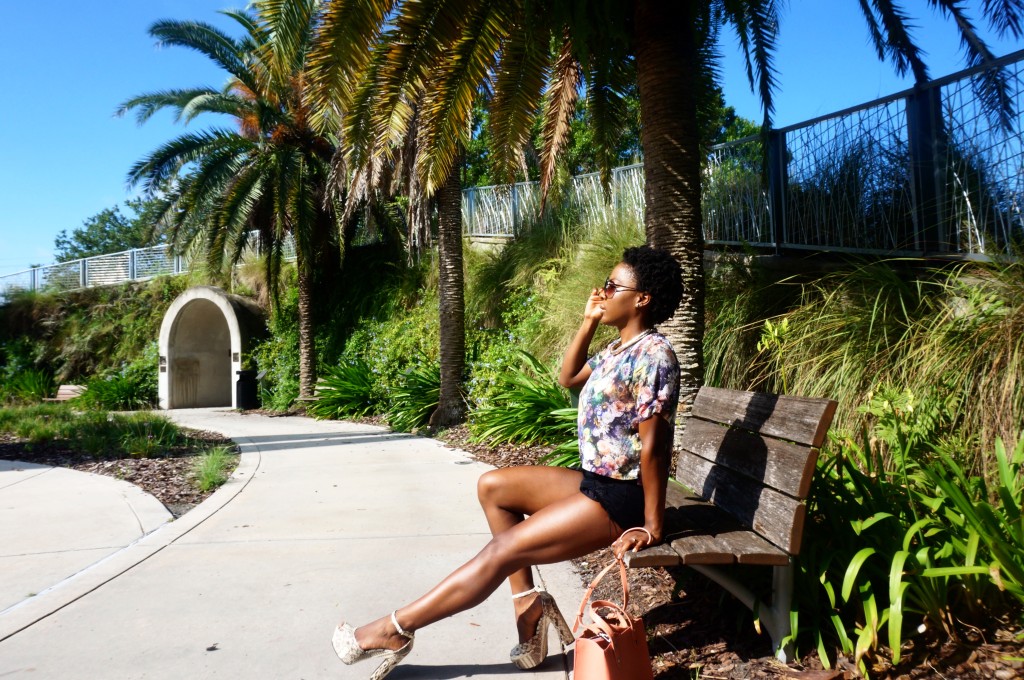 You know that weird feeling you get—when you just know–that you're trying too hard. Approaching style blogging can be nerve-wrecking especially when all you know is your own individual style. You can be whoever you want to be but you have to be authentic. So so much easier said than done. A few things about me and hopefully you all can relate.
I hate matching.
I love torn or frayed jeans at any time of the year.
I love heels, even during a fete.
I like my outfits to tell a story.
& I can't bring myself to wearing what everyone else is wearing.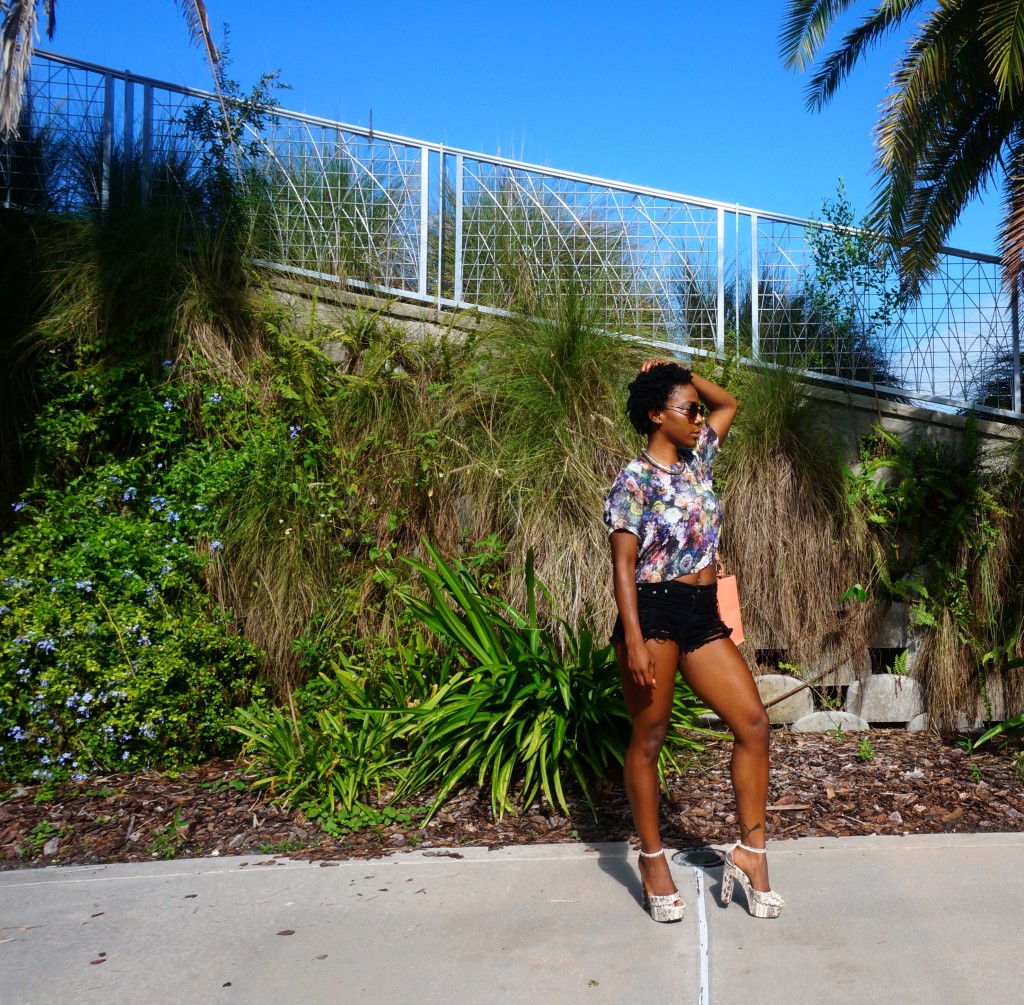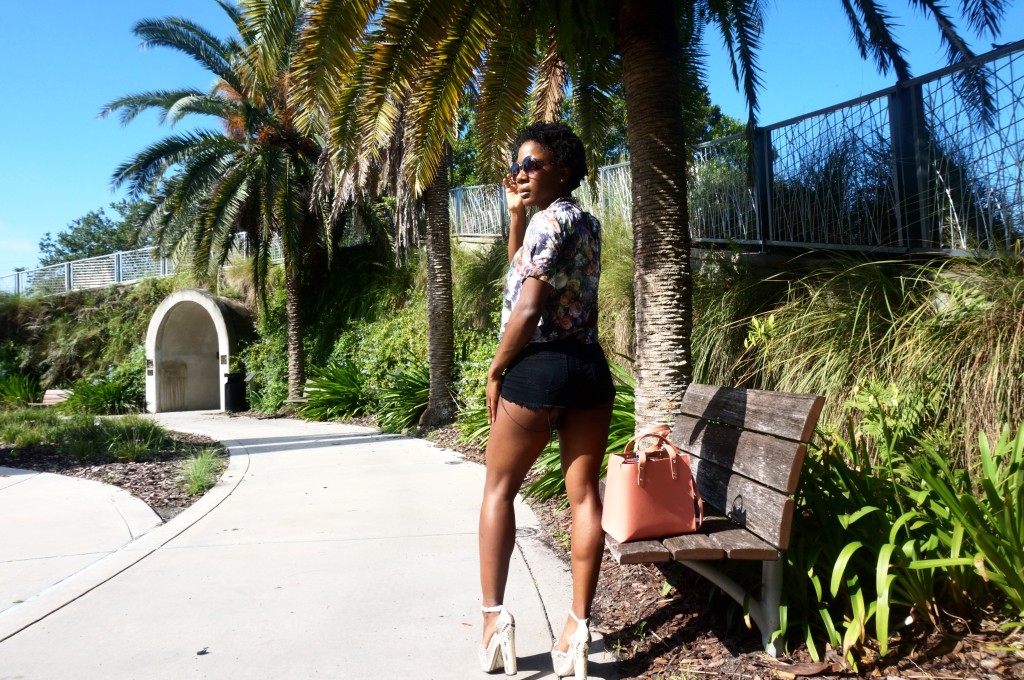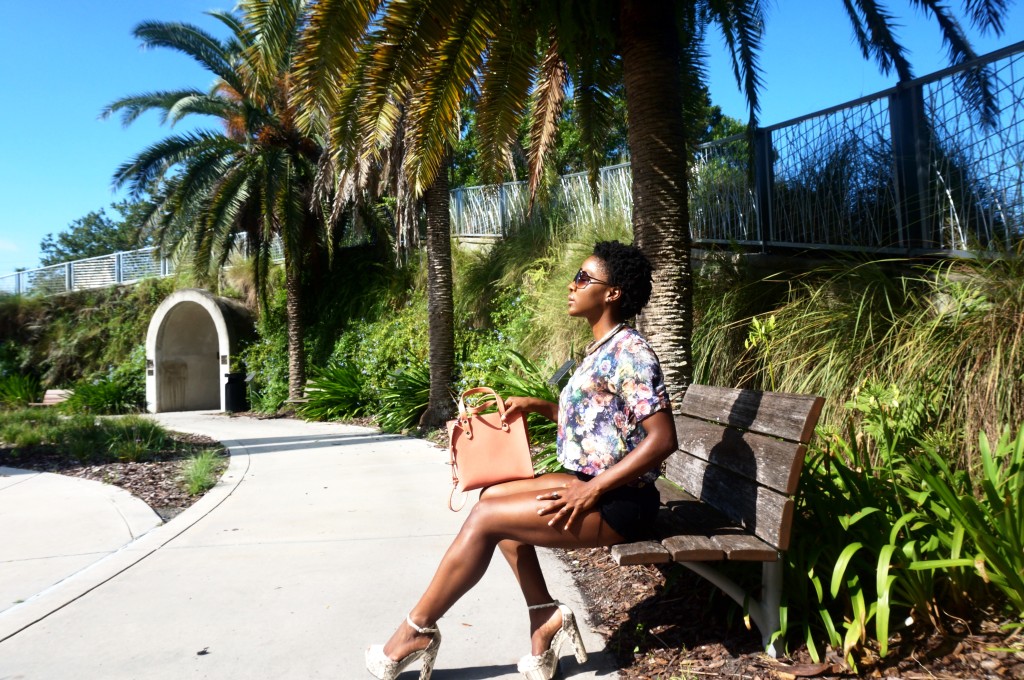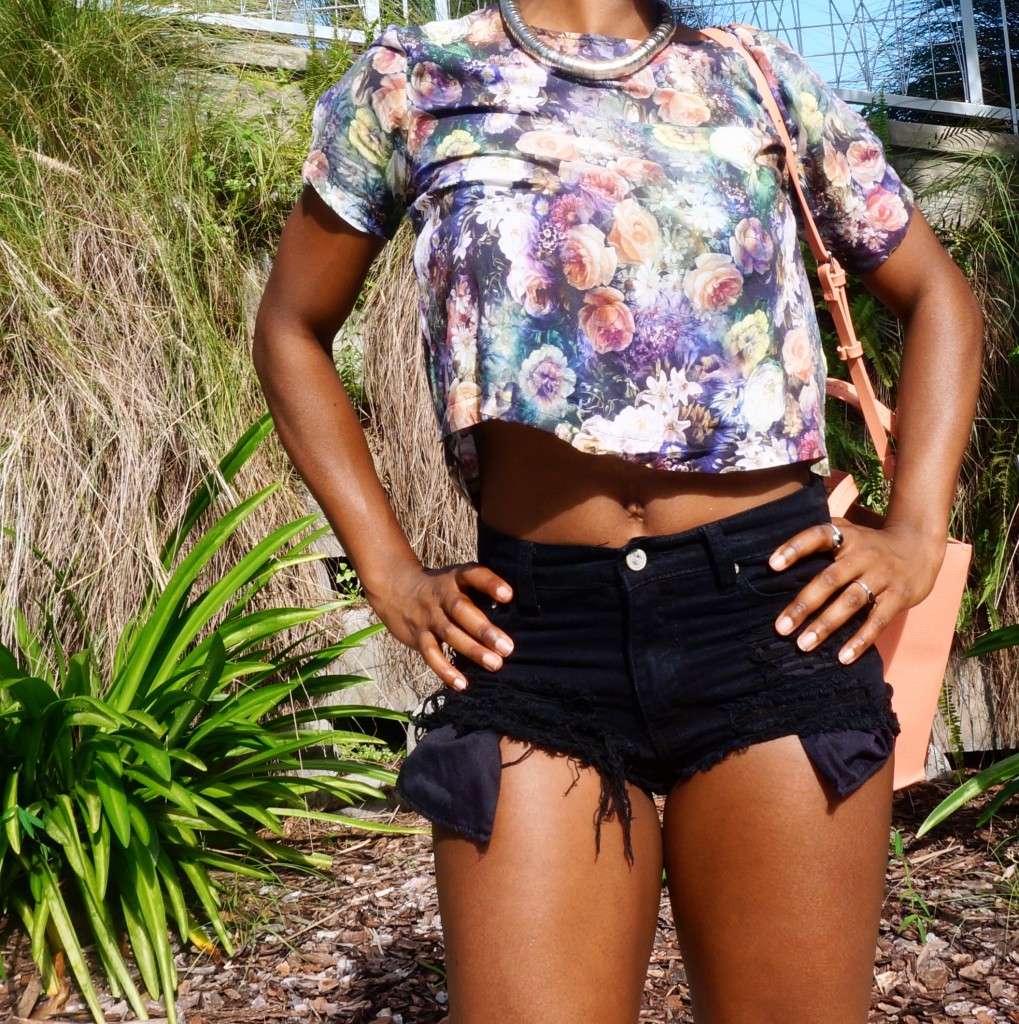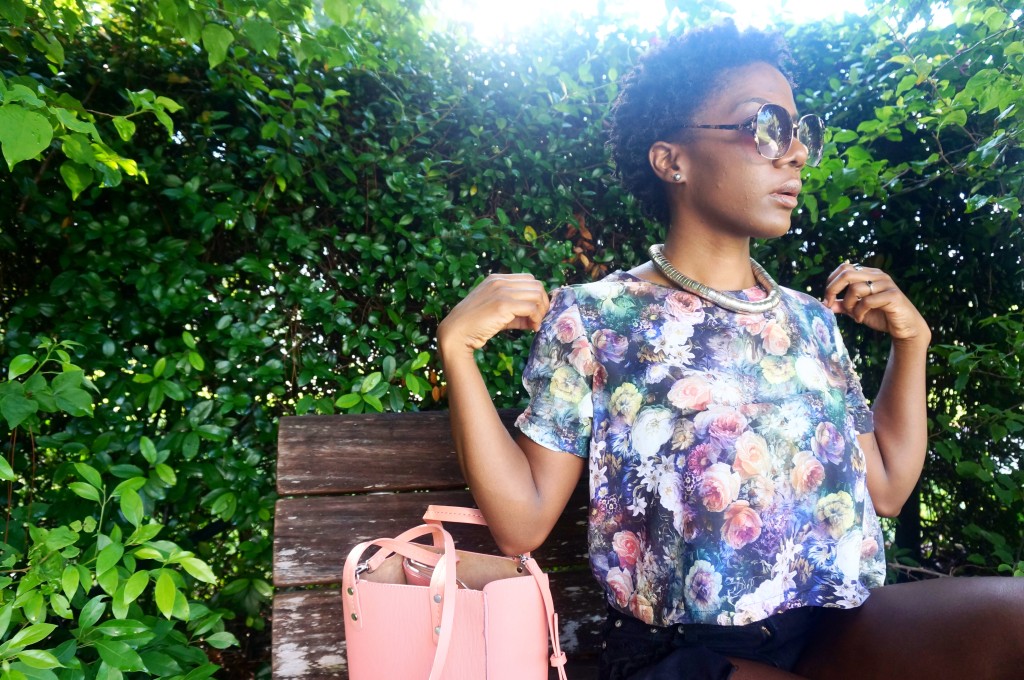 I wanted to wear something floral, sophisticated and girly this summer, because I felt that was what's 'trending'. But the greatest thing about clothes and individual style is that you can literally do whatever you want. There are no rules and no consequences. So my flower idealistic post evolved into a Flower bomb, an explosive, rebellious, sweet and sassy, psychedelic version of me. I paired it with my 70's shades (channeling my Grammy –she was definitely a diva) and my 'oh so sweet' Zara bucket tote. I've been trying to track the information for these Kors by Michael Kors Animal Hannon Snake Platform Sandals but with no avail. I actually got these via a Burlington Coat Factory in Orlando for a steal under 100.00 (retail they're $300-400).
In essence, authenticity and expressing your true self is more rewarding than doing what you think everyone is thinking or doing. Thanking God for these small but significant lessons.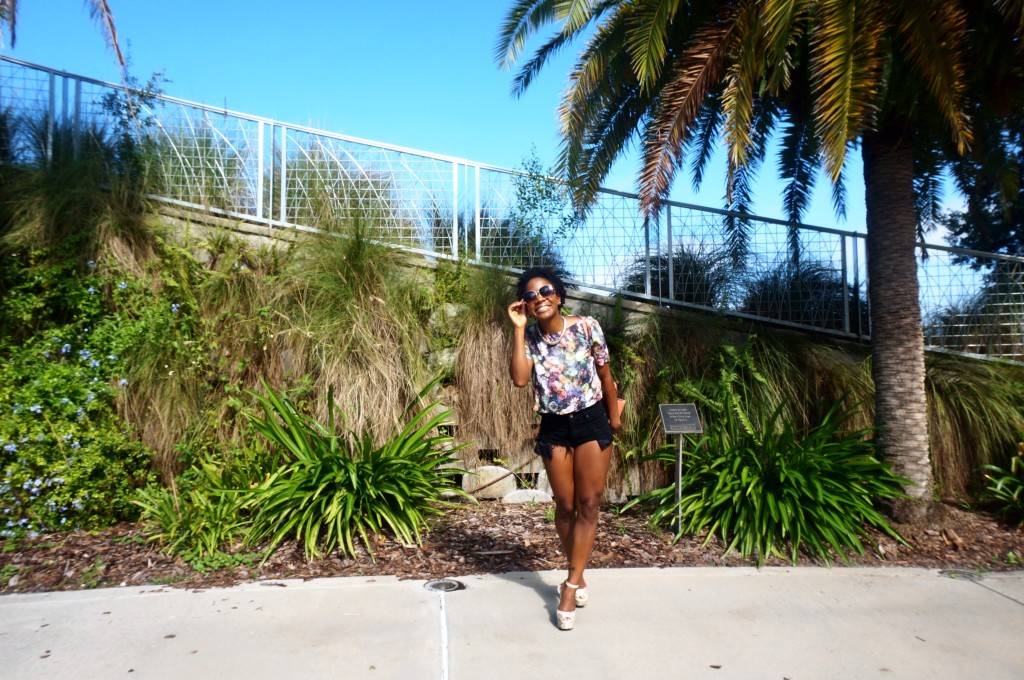 Hit the links below for similar looks!
Top || Forever21 || Find similar —>HERE
Denim Shorts || Old
Bag || Zara || Find Similar —> HERE
Shoes || Kors by Michael Kors via Burlington
If you enjoy the site, leave your email in the subscription box (on the top right) and also let me know what you guys think of my style choices. I love hearing from you.
Crista S.
Til next time,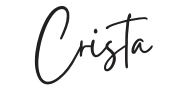 bomb
carnival
carnival wear
fete
fete wear
floral
flower
forever21
rebel
street style
style
style blogger
zara