It's July and I was supposed to be on my way to St. Lucia for carnival; in fact this was the costume I was going to wear *insert tears here*.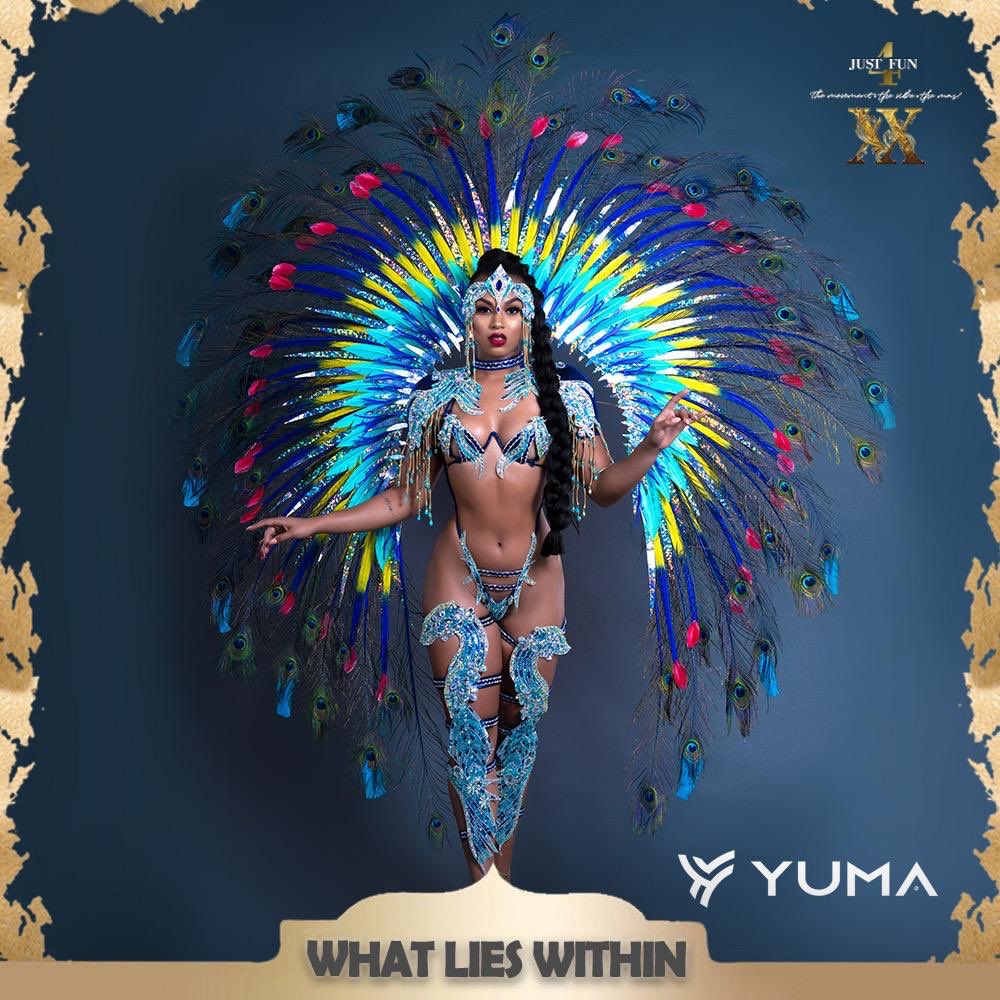 Carnival isn't completely canceled yet for some; Miami and Jamaica stakeholders are projecting that they will put on festivities in October. For changes, check out this list by Global Carnivalist of carnivals that have postponed/cancelled in 2020.
Anyways, I thought it would be nice to reflect on my top 5 moments from carnival last year for some bitter-sweet feels. Please note these are from my personal experiences and does not reflect that any carnival is better than the next.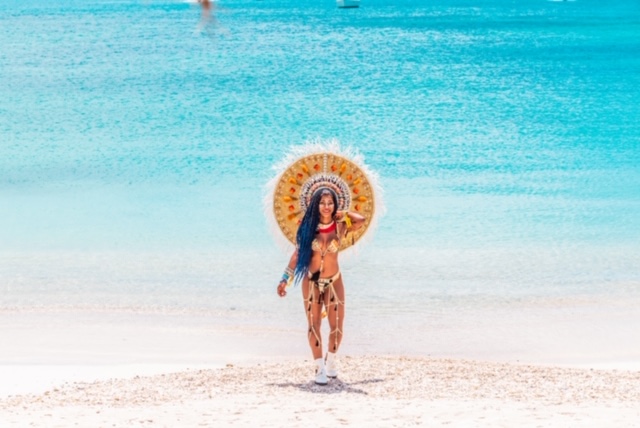 1. Sugar Mas J'ouvert
Let's start it off with the only carnival I was able to attend for 2020, Sugar Mas 48 in St. Kitts and Nevis. The whole entire trip was memorable but if I had to pick for my top 5 carnival moments; it was literally experiencing the way Kittitians do J'ouvert. Literally a different kind of energy especially with the Wilders (soca/live band) music. And tiiiiyadddd…you need ENERGY ENERGY to keep up. Real talk.  If you want a taste, check out my Sugar Mas 48 vlog (part one) below:
2. Three Days of Mas | Antigua Carnival
Antigua Carnival is a hard experience to beat as a whole. You start with mas and end with mas and you get an extra day of mas. But not only that, you always have enough time to see the island and relax- if you want to. It is also a unique carnival experience because Antiguans have a different feel and appreciation for soca, calypso. I didn't realize it until I saw Burning Flames in person and the local crowd's reaction to it. Check out my review here and consider it when carnival opens back up for sure.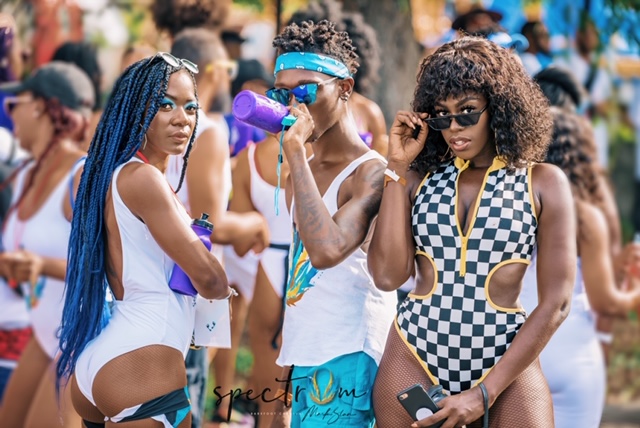 3. Finally Seeing Notting Hill Carnival For Myself
The review and vlog for Notting Hill Carnival is coming; I promise. In fact, I'll update this post as soon as that recap is complete. I had continuously heard over and over from others that NHC wasn't the "best" carnival experience more specifically due to stormers. But in its' own way it has an appeal and I understand why (more to come). I played with Bacchanalia which was a good choice overall and the amount of times I had put it off to go; I'm glad I made the choice to experience it first hand for myself.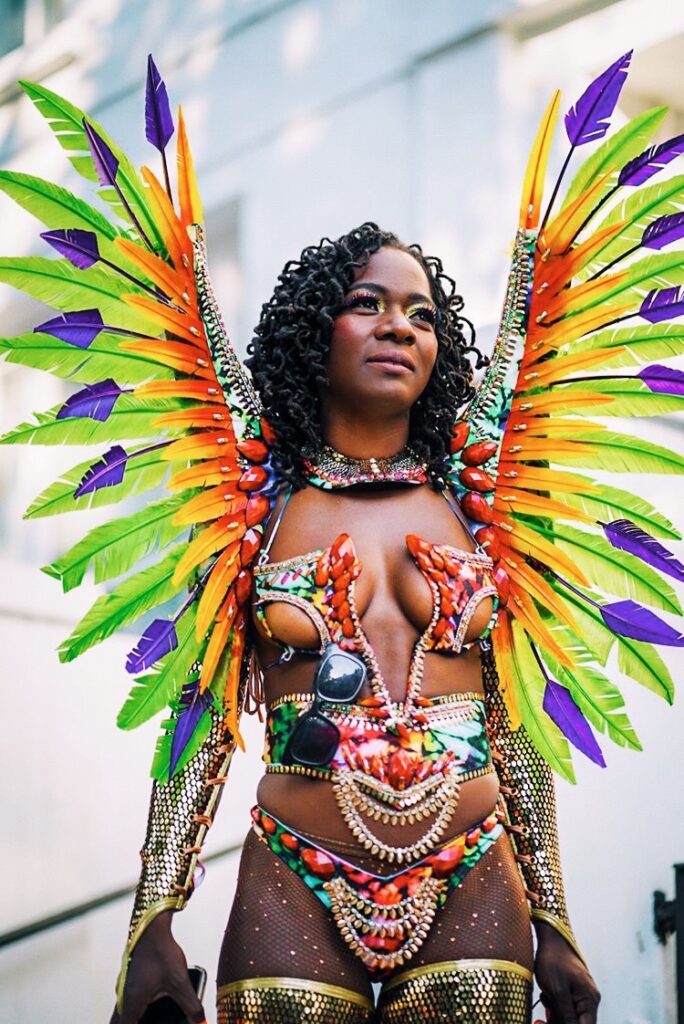 4. Jab Jab J'ouvert in Grenada
One of the most memorable carnival/j'ouvert experiences I have EVER experienced. Like I honestly don't know how to describe it…it's so amazing. If you're a carnival junkie/vet/virgin whatever; Jab Jab is a must see, do…EVERYTHING! My time for Spice Mas 2019 definitely gave me a taste to try the Spice Isle again in the future. Gosh and the beaches ya'll… I can still feel the warm sand under my feet at Morne Rouge and I wanna cry as I remember wading in the water along the shore of Grand Anse beach.
5. Bacchanal Beach | Miami Carnival
https://www.instagram.com/p/B_0p-vzBkbf/
Definitely up there for top 3 fetes I went to for carnival 2019/2020 – no lie. Biggest surprise was when the truck pulled out of the venue and we had another taste of being on the road. Check out the full Miami Carnival Vlog here if you like but honestly this was the best part of Miami Carnival for me. The energy and the crowd was just PURE. VIBES.
https://www.instagram.com/p/B3n7nVlBwrK/
So, just writing and reflecting definitely made me teary-eyed. I HONESTLY CANNOT WAIT TO TOUCH SOMEBODY ROAD… here's to experiencing that euphoria again.
https://www.instagram.com/p/B9zLDS4BhWl/
Anyways my fellow revellers; stay safe. Wash you hands and wear your mask and we will make it to another carnival.
Love,
Til next time,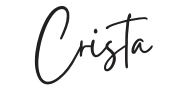 2019 carnivals
antigua carnival
carnival 2021
mjconsistencychallenge
mjconsistencypays
spice mas
sugar mas 48