Junkanoo is an annual tradition that takes place in the islands of The Bahamas and other parts of the Caribbean. The Bahamian tradition takes a life of its own multiple times during the year and is a cultural demonstration of Bahamian pride, resilience, creativity and ingenuity.
View this post on Instagram
What is Junkanoo?
The origin of Junkanoo has several theories but the origins of the cultural festival and traditions can be traced back to West Africa; according to Grand Bahama Museum.Org.
When is Junkanoo In the Bahamas?
The larger Junkanoo parades are held every Boxing Day (December 26th) and New Year's Day with Junkanoo processions also taking place during holidays and during the summer months. The parade tends to start in the wee morning hours and goes until sunrise.
Where is Junkanoo held?
Junkanoo is celebrated in all of the inhabited islands in the Bahamas but the larger parades are in the capital of New Providence (city – Nassau).The larger parades are typically held Downtown Nassau along Bay Street and Shirley Streets. Parades are also held in the neighboring islands such as Grand Bahama, The Exuma and more. You can check the official calendar on Bahamas.com for dates of Junkanoo festivities . The streets are typically lined off with barricades/bleachers on which spectators are able to view the parade.
Junkanoo Groups
Here are just a few names of popular Junkanoo groups that can be viewed during the parade.
Valley Boys
One Family
Saxons
Roots
Prodigal Sons
Colors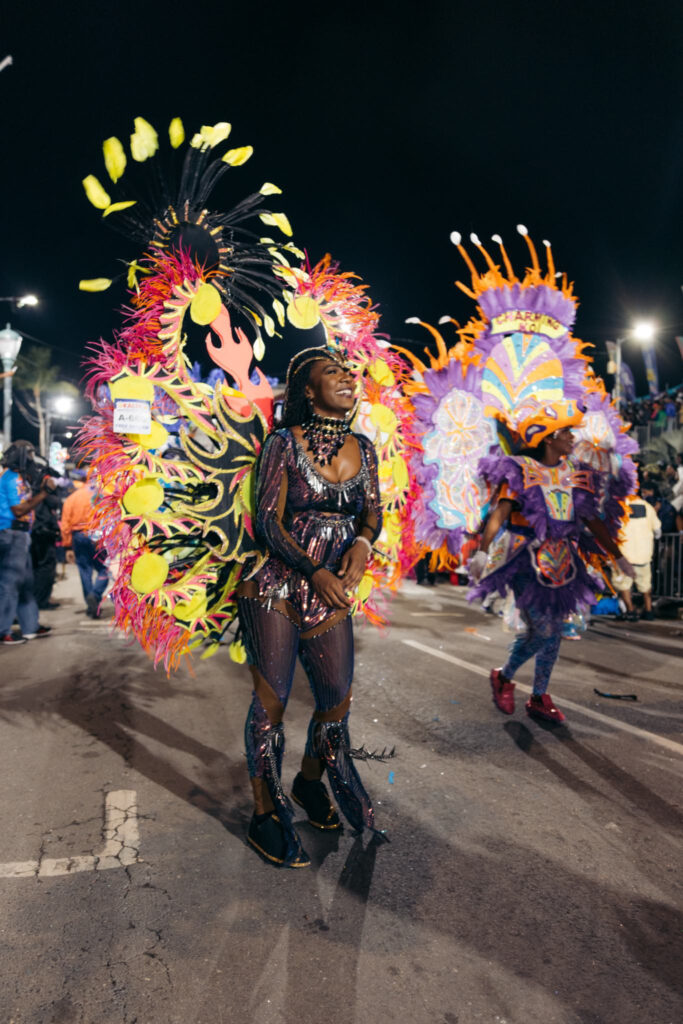 Participation in Junkanoo
Preparation starts more than 6 months ahead for the parades. Groups are comprised of builders, pasters, seamstresses, dancers and more personnel. Participation is not impossible however the process of getting a costume built, decorated and also being an active participant in the parade is not for the frail of heart. It is very strenuous from beginning to end and Junkanooers demonstrate their pride and competitiveness in the beauty of their craft. Costumes are built using various materials such as wire, cardboard, feathers, crepe paper but over time the art of building costumes has evolved.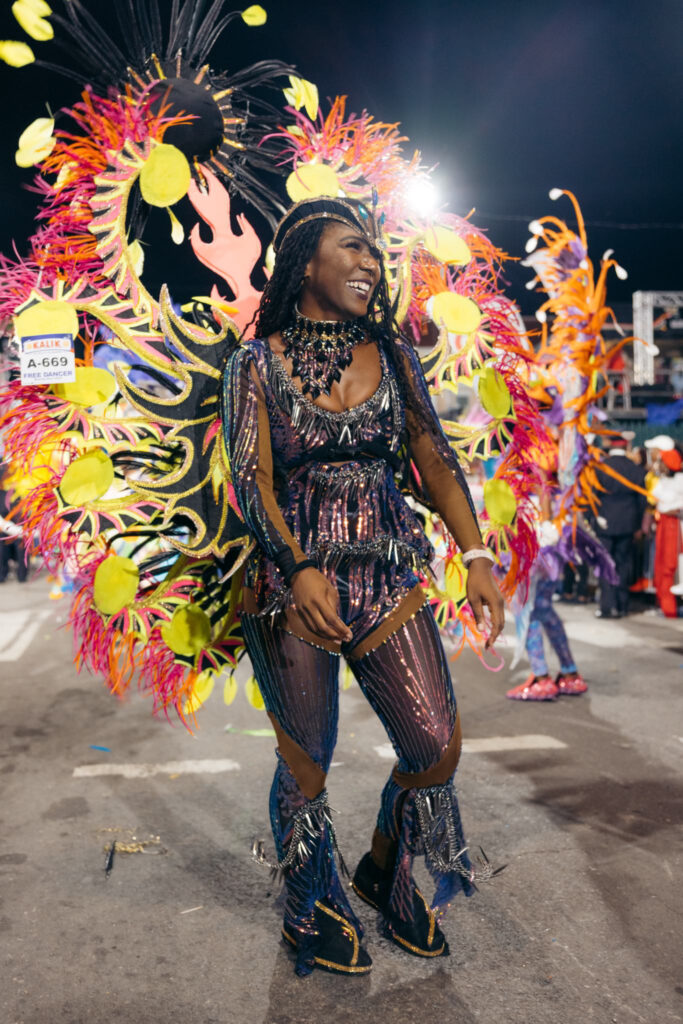 What To Expect During The Parade
The parades tend to start after midnight and run along Bay Street and Shirley streets of downtown Nassau. The groups proceed down both streets for 2 laps each. Marshalls line the streets and actively judge the groups and various categories (i.e Free Dancers, Choreographed Dancers, Off The shoulder) throughout the parade. You can buy tickets to sit in bleachers on either street or just come out and spectate for free. Information on where tickets can be purchased are available via the Junkanoo Corporation of New Providence.
Prepare for pore-raising bouts of live music from an eclectic array of songs portrayed by goat skin drums, cowbells, brass instruments, chanting from group members, dancers. Large costumes are on display from floats to free dancers and one of the highlights are the choreographed dancers who's objective are to put on a show. Junkanoo is extremely competitive in The Bahamas so you'll feel and hear the crowd banter, chanting, friendly bickering and so on and so forth.
Planning Your Stay During Junkanoo
If you're attending the larger parades in Nassau, New Providence,  recommended travel dates are December 23/24th to January 3rd if you want to catch both parades. You can adjust your travel if you only want to attend one. Fly into Sir Lynden Pindling International Airport (NAS). Here are a list of hotels and resorts to stay at:
List of Hotels in Nassau, Bahamas (click names for links)
Baha Mar Resorts
Atlantis
If you opt for AirBnB's, a few locations that are close to the beach and in reasonable distance to downtown Nassau are:
Bay Street
West Bay Street
Downtown Nassau
Baha Mar Blvd
Cable Beach
SandyPort
Orange Hill Beach
Nirvana Beach
Love Beach
Saunders Beach
Paradise Island
It's probably best to rent a car if you are on a budget but staying in downtown Nassau in hotels like MargaritaVille means you are within walking distance away from the parade. You can catch a taxi or get a rental from the airport (NAS).
Tips For Attending Junkanoo
Dress comfortably and warmly as temps tend to cool during the holidays (50's-60's).
Bring cash for food/drinks.
Be prepared to wait for extended periods between groups.
Get into the spirit. Pick a group or not, dance to the music and have a great time.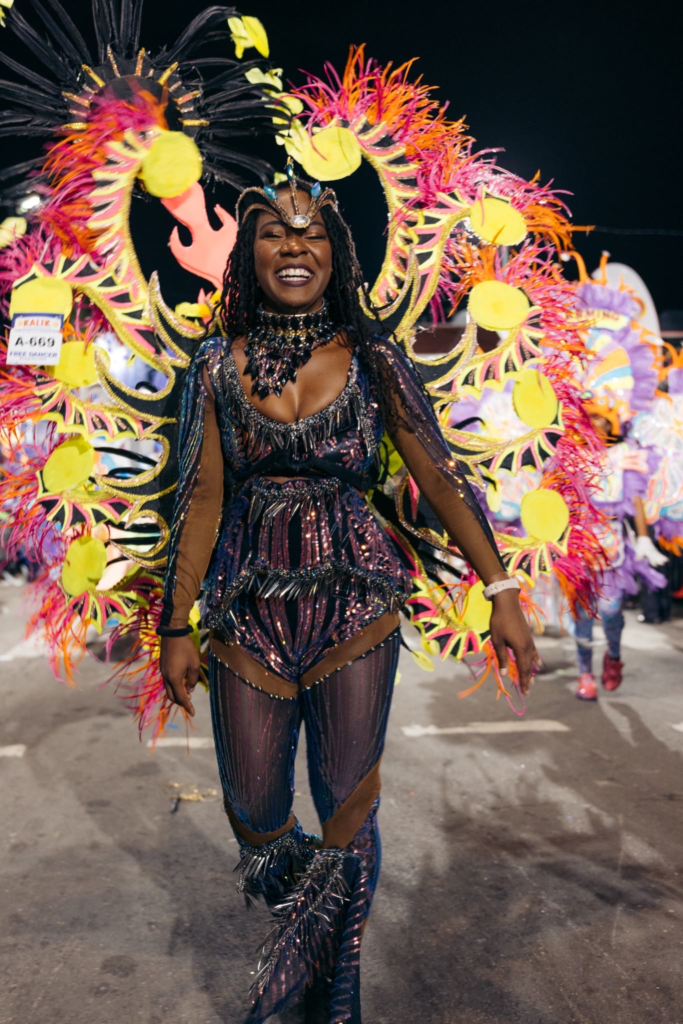 Til next time,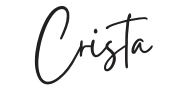 bahamas junkanoo
junkanoo
junkanoo guide
Junkanoo Nassau bahamas
things to do Nassau bahamas