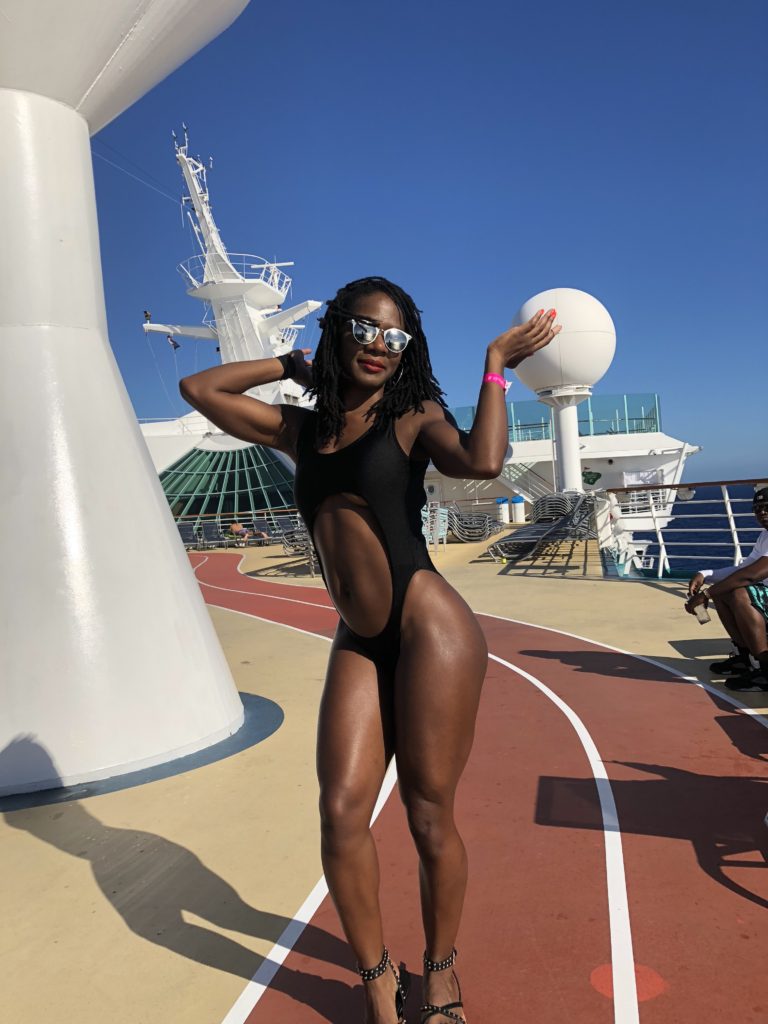 Literally a few days post UberSoca Cruise (boat 1) and I'm going to do my VERY VERY best to share everything I experienced about it or as much as I can remember…
WHEN & WHERE?
UberSoca Cruise 2018 dates were Nov. 1st-5th (boat 1) and Nov 5th-8th (boat 2). We departed from the Port of Miami and made port in Labadee Haiti for Jouvert for a few hours, then returned to Port of Miami promptly on November 5th. Those few days flew by…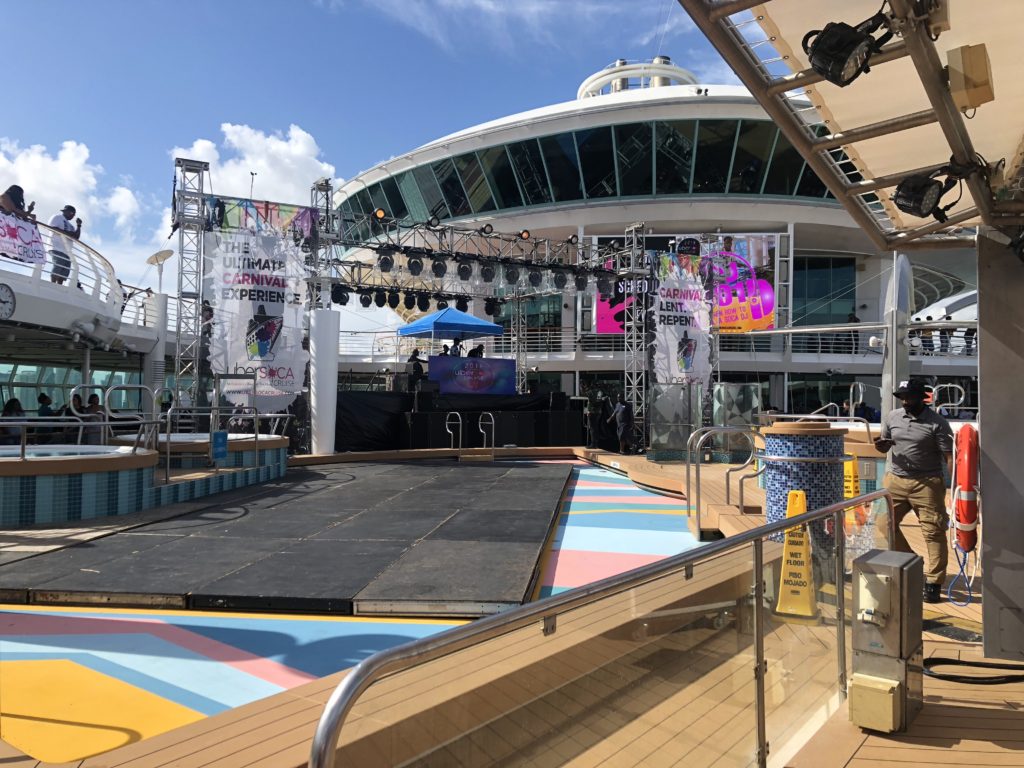 HOW MUCH?
I fortunately live close to Port of Miami so I did not have to fly into South Florida but I'll break down my expenses as best as I can.
UberSoca Cruise Package (room, parties/events/food): $1075 +100 (name change fee)
Hotel for 1 night (shared with 3 others): $35
UberSoca Cruise Halloween Pre-Party: $55
Wifi Package: est. $80
Drinks: $112
Spa/Full Body Massage: $185
Transportation (Uber/Lyft): $60 dollars
Total: $1,702.00 (items purchased on the boat)
There was a VIP option included in the UberSoca Cruise package that included: Pre-party ($55pp), VIP Cocktail Party ($65 pp) & Jouvert Dry Zone ($99pp)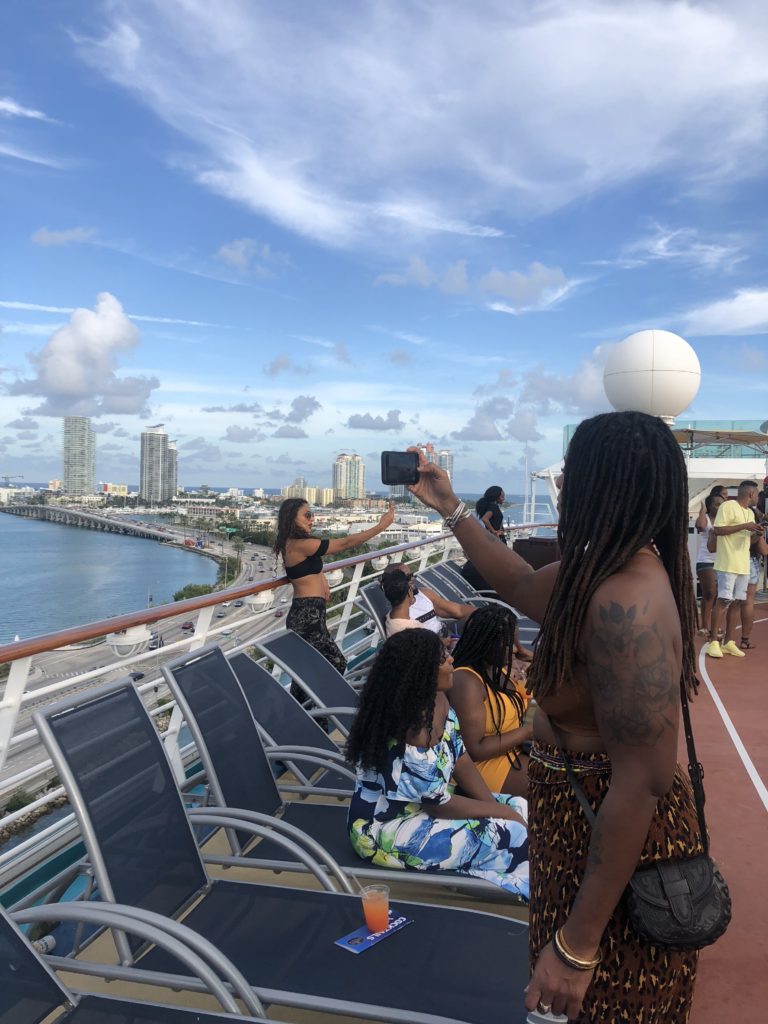 WHAT'S INCLUDED?
Stateroom accommodations
All meals: breakfast, lunch, dinner & 24-hour room service
Beverages: water, tea, coffee, juice & milk
Government taxes, fees & shipboard gratuities
Free entry to all events
WHAT'S NOT INCLUDED?
Alcoholic beverages
Soft drinks
Spa treatments & certain specialty exercise classes
Laundry
Photographs
Casino
Ship-to-shore phone and/or fax
Shore excursions
Airfare
Ground transportation to/from the Port of Miami
Travel insurance
Food and beverages at off-site events
Merchandise
Internet/wifi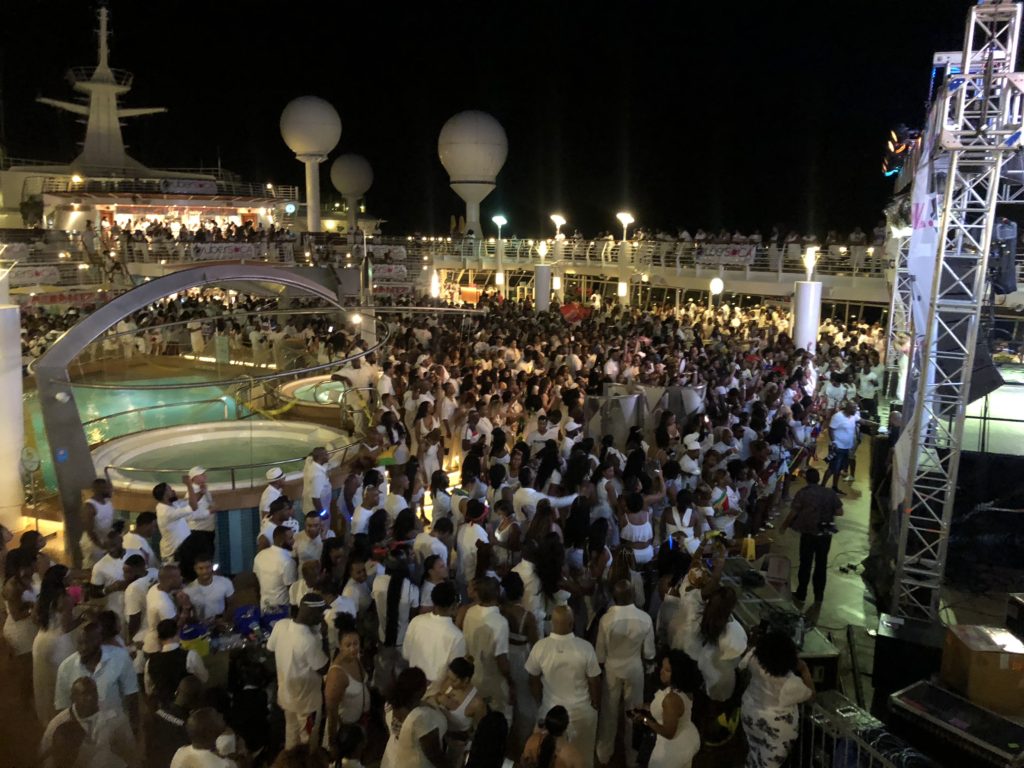 My 5 CENTS
Pre- UberSoca Cruise
So, not gonna lie; I was already annoyed at the process of getting on the boat and was potentially thinking to do boat 2. Thankfully (at the last minute), I lucked out and a friend of mine was able to sell me her spot so I did not go through the whole token/registration process but it seemed to be a huge debacle between knowing the location, costs etc. If you're an anal planner like me -you want to know up front how much everything is going to cost and past cruisers kept saying "Don't worry about it, just book it". But I decided to wait because I needed to know if this was something I could afford. For anyone wanting to know prices for 2019… click here. *link due to expire at any time*
So after paying for the UberSoca Cruise package and name fee change, I started doing my research in regards to "what to pack". Tingz Nice had some informative reviews and UberSoca Cruise had issued an extensive packing list so I decided to follow suit but I knew within my heart I wanted certain items to make my experience the best for me. Plus who knew when I would be back on this cruise – so I searched for some fun, unique items to make the experience extra special.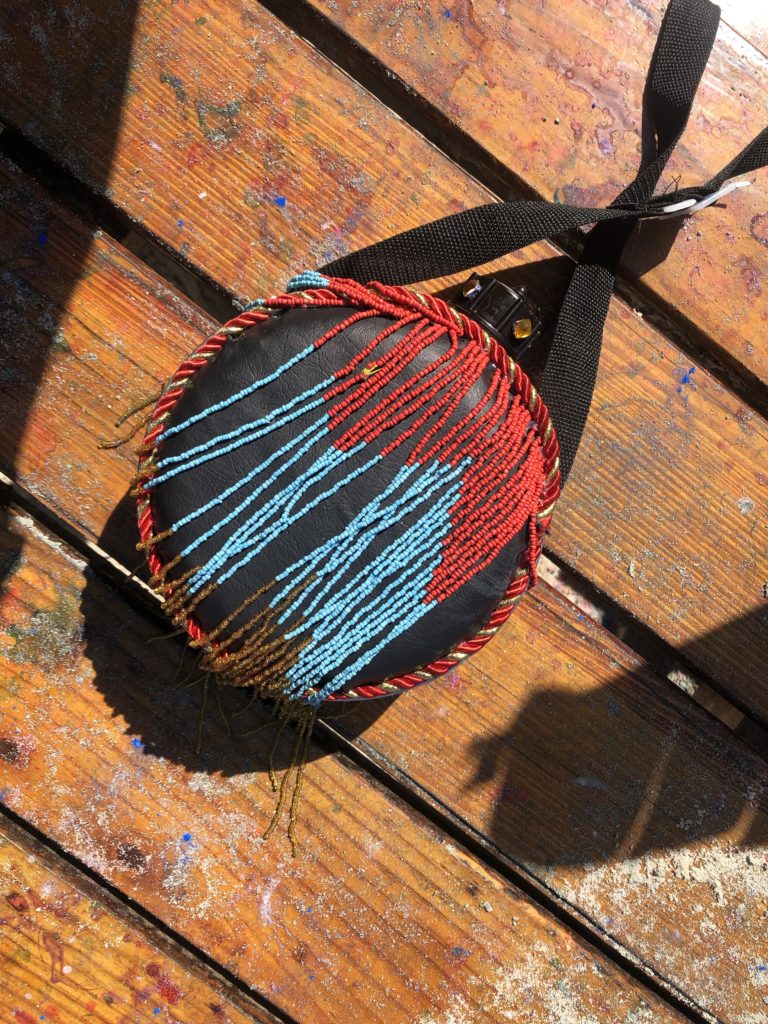 Now was the time, I had taken days off and was all packed, linked with my roommates and headed down to Miami for the Halloween Pre-Party. We got there in decent time to the venue only to find a completely disorganized situation at the door. First of all, the line to get in was wayyyyy down the block but it appeared that there was another way to get in so naturally we took the shorter side + there was no signage.  For maybe 30-45 minutes of waiting, we were told it was the VIP line and that we had to join the other side (way down the block) but we held firm and waited it out. They let two of my friends in who had general admission and then blocked me and another friend for an additional 5 minutes and then came back, apologized and let us in (maybe the blogger Gods was with us, Idk). Upon entering, none of the tickets were "scannable" and they were just giving wristbands very haphazardly, but hey were we in with about 1.5 hours of party to go. I have to say the music was good because a variation of tunes were played. I loved everyone's costumes especially this really creative Jamaican bobsled team costume; but I don't think I would do the pre-party again unless it included something in the price and was more organized. Just being honest.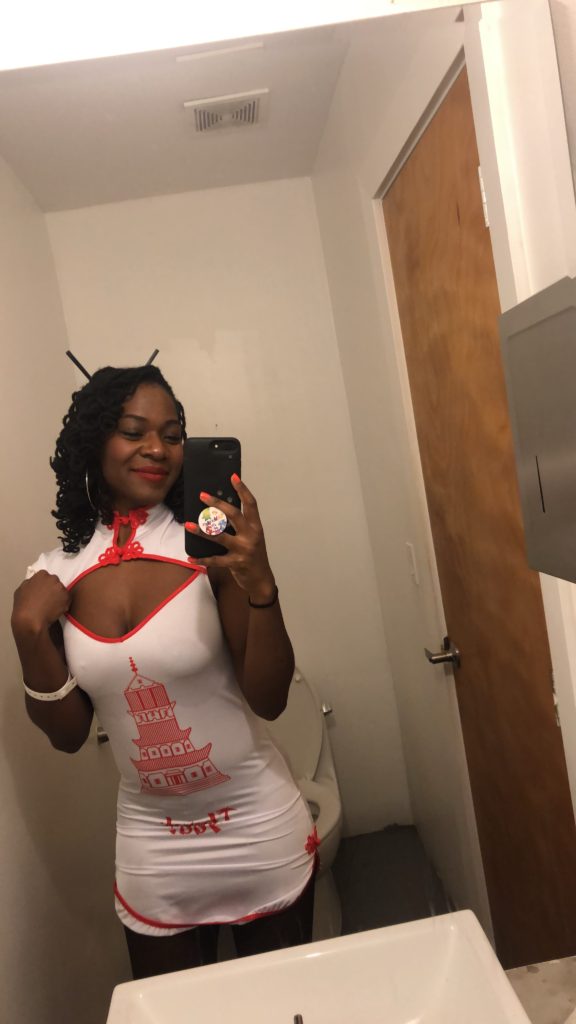 During the UberSoca Cruise
So next day, we headed to Port of Miami to board Royal Caribbean – Mariner of the Seas. Confession: This was my first ever legit cruise so I really didn't know what to expect. Check in was the smoothest especially with all the people that went on the boat. The Royal Caribbean crew/staff were friendly from beginning to end from my perspective. The room was a bit disappointing and small for 4 persons- I definitely know for sure next year – no interior room. I definitely need a window or balcony so I don't feel like I'm in a prison. Plus, we had to wait a good while for our bags – I didn't get mine until the White Party :(.
The event schedule was sent out a few days before and in the UberSoca Cruise facebook group, people were split between wanting to know the itinerary and not caring about it all. I definitely wanted to know ahead of time instead of having to make split decisions with crews about what they wanted to do and/or attend and also so I didn't overpack (I brought way too much clothes on the ship).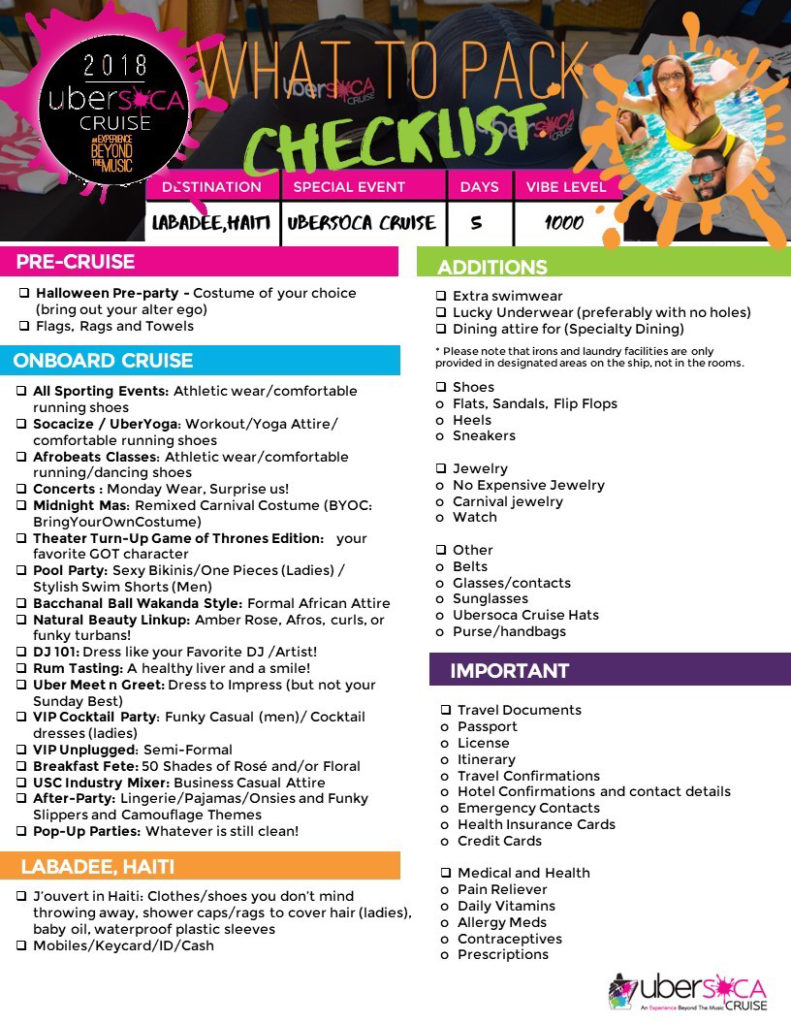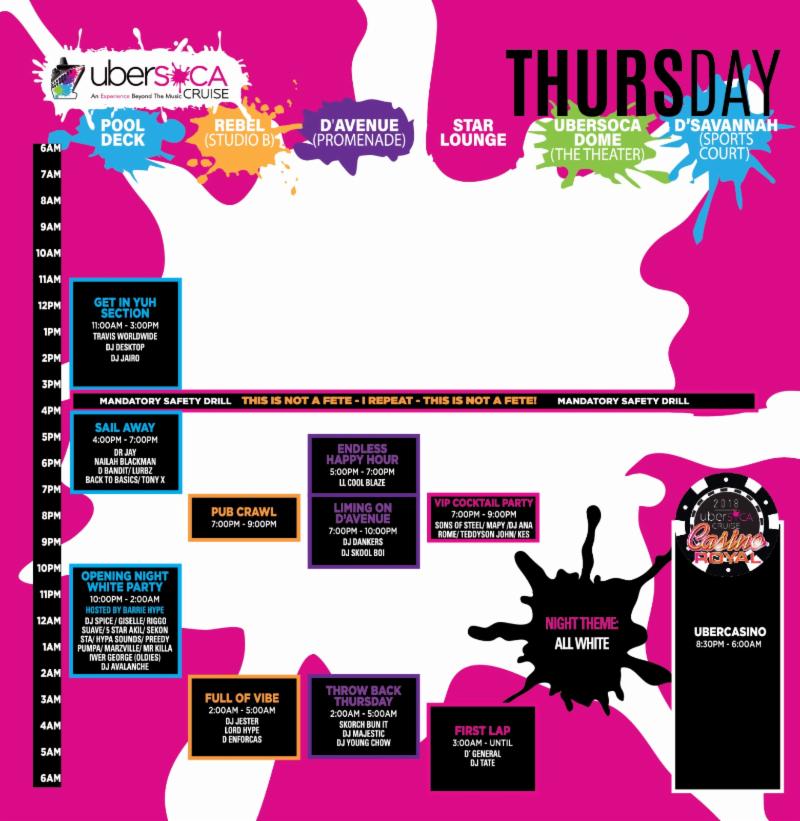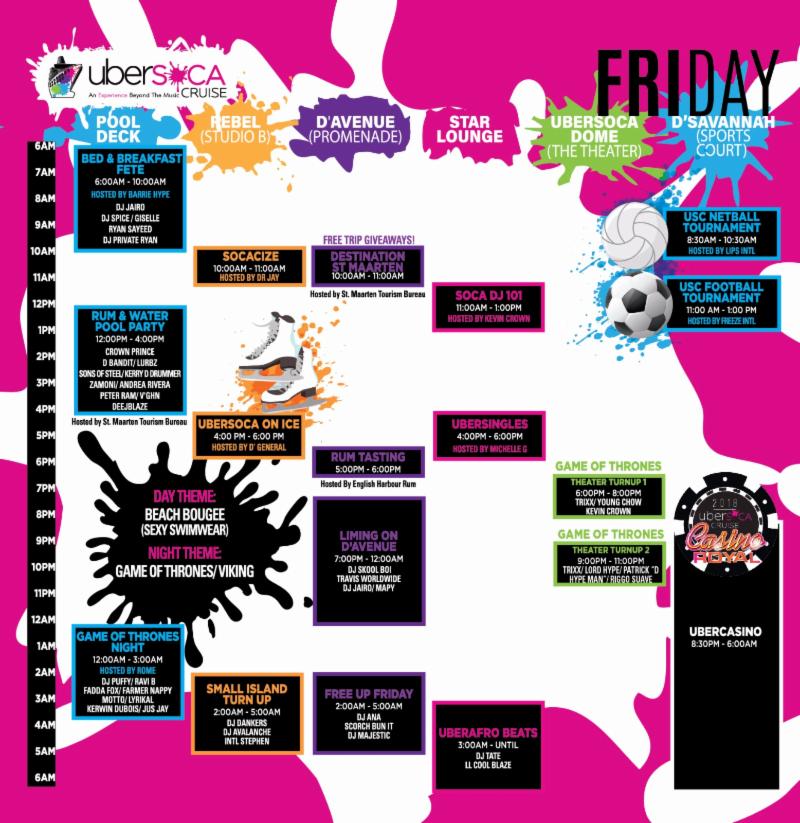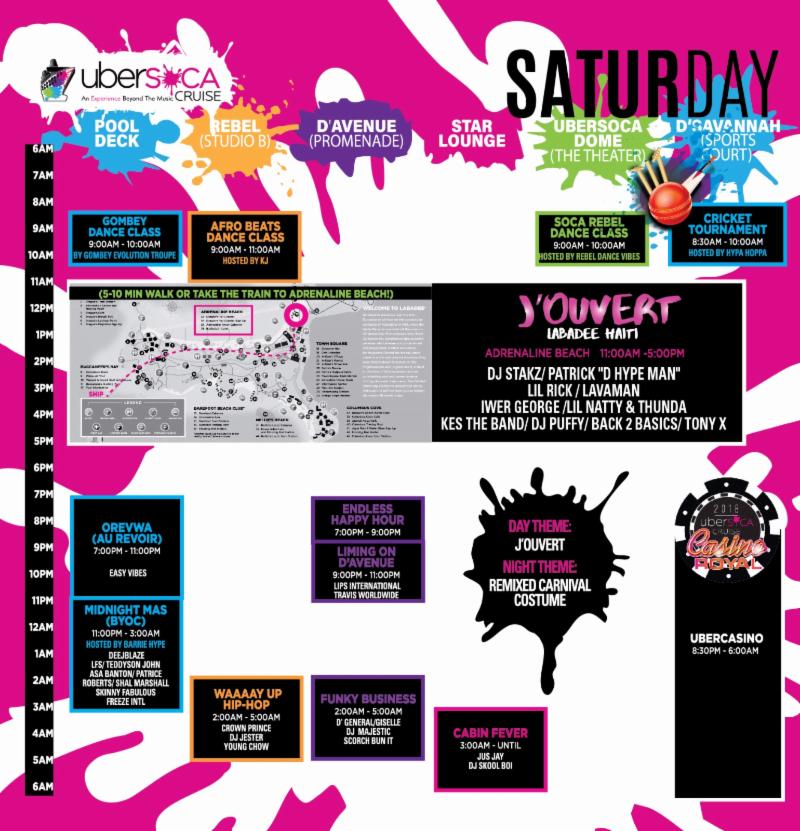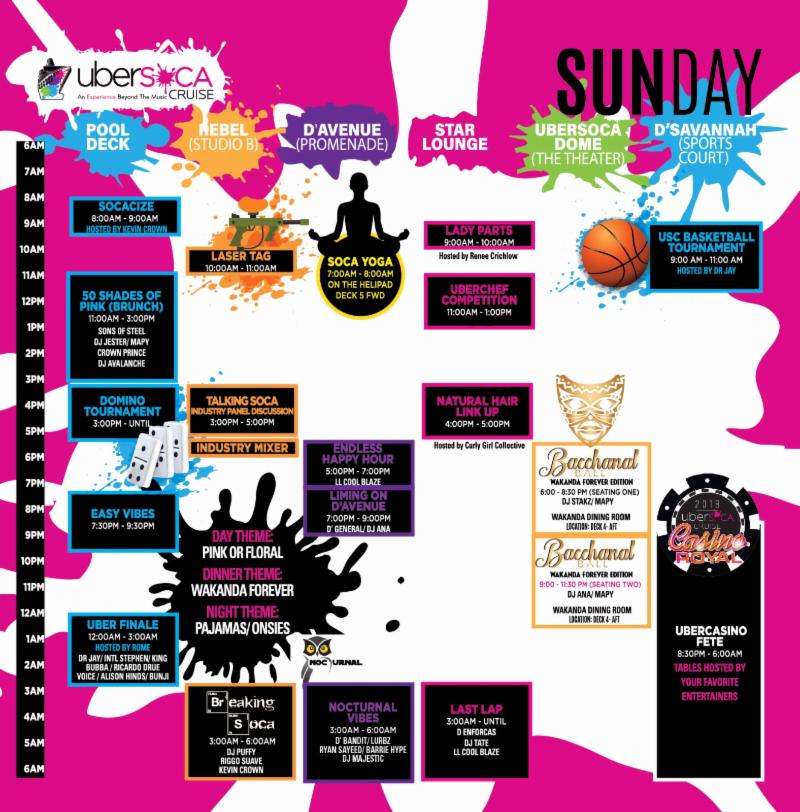 Anyways here's a list of events I was able to attend and my thoughts on them:
THURSDAY
4:00pm – 7:00pm Sail Away
7:00pm -9:00pm  VIP Cocktail Party
10:00pm -2:00am Opening Night White Party
Thoughts: Sail Away was vibes; perfect start to the cruise. Saw familiar faces, met new people – it just felt like one huge family on the UberSoca Cruise. Then we left to go get ready for the VIP cocktail party (drinks included) which I had a lot of fun at and would definitely do again. After we went to opening night white party which was the official first concert with performances by Hypa Sounds, Marzville, Preedy & others; we decided to catch a nap and ended up sleeping through the rest of the night :(.
FRIDAY
8:30am -10:30am UberSoca Cruise Netball Tournament
10:00am -11:00am SocaCize
6:00am -10:00am Bed & Breakfast Fete
11:00am -1:00pm Soca DJ 101
11:00am -1:00pm UberSoca Cruise Football Tournament
12:00pm – 4:00pm Rum & Water Pool Party
4:00pm -6:00pm UberSingles
4:00pm -6:00pm UberSoca on Ice
12:00am – 3:00am Game of Thrones Night
2:00am -5:00am Small Island Turn Up
Thoughts: So let me explain how I did all these events. Big up to StarFyah and SheFete — these ladies are plenty pace so I just followed their lead. Met up with StarFyah for netball first thing in the AM after breakfast and played my very first game of netball (ever) women vs men (women won of course!). Then we headed to Socacize and did the entire class from beginning to end afterwhich we caught maybe 20 minutes of Bed & Breakfast Fete and then caught a good portion of Soca DJ 101 with Kevin Crown – such a good teacher and DJ!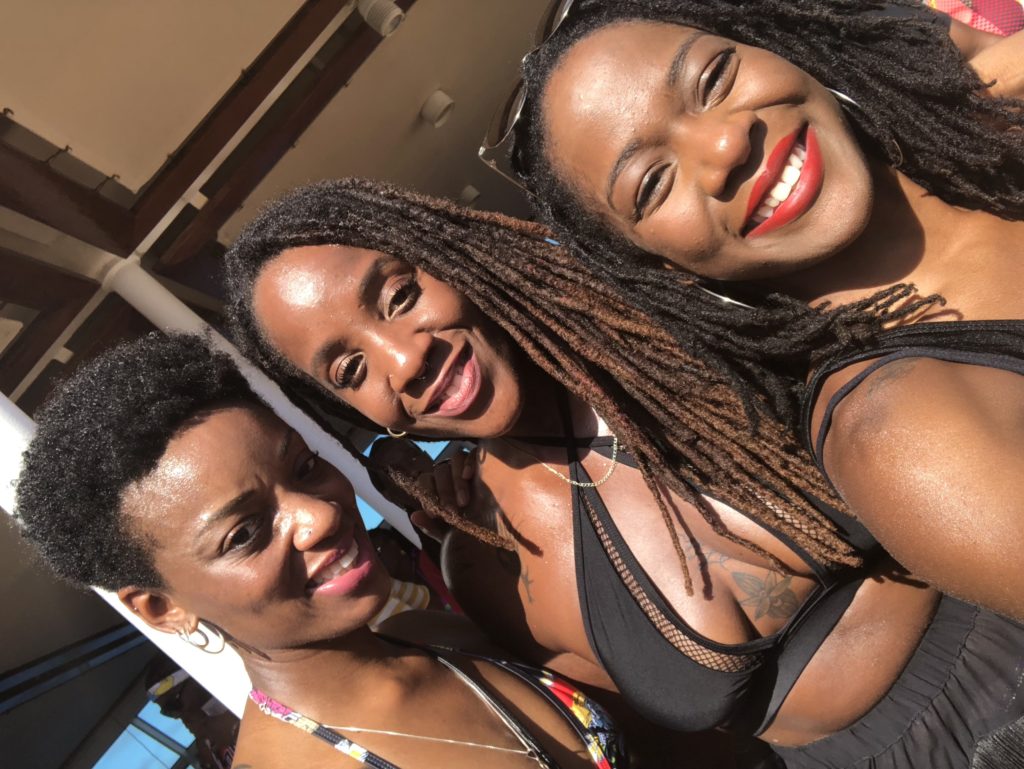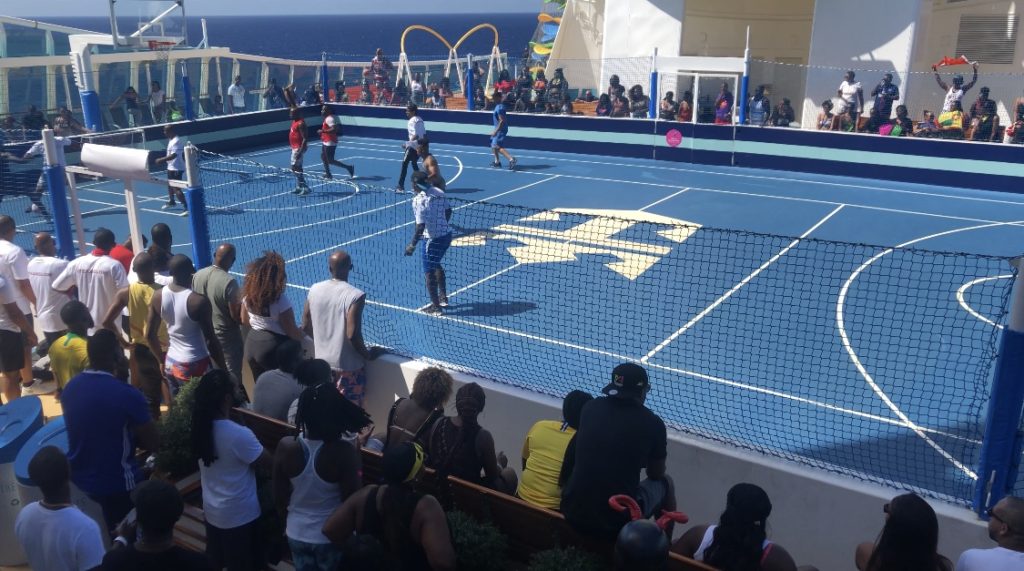 After we went to the UberSoca Cruise football tournament and watched a few games. My only issue with this is that I wish there was an all female team because I wanted to play 🙁 – yes I know I can play on a mixed team but I just feel more female participation should be encouraged for ALL of the tournaments. After that got food from the WindJammer restaurant and then the Rum & Water Pool Party where I met up with Aliki and Cassandra of SheFete. Stayed for a good hour or so then magically found ourselves in UberSingles where I was "forced" (LOL) to play a pick up line game and won 2nd place (ha! still got it).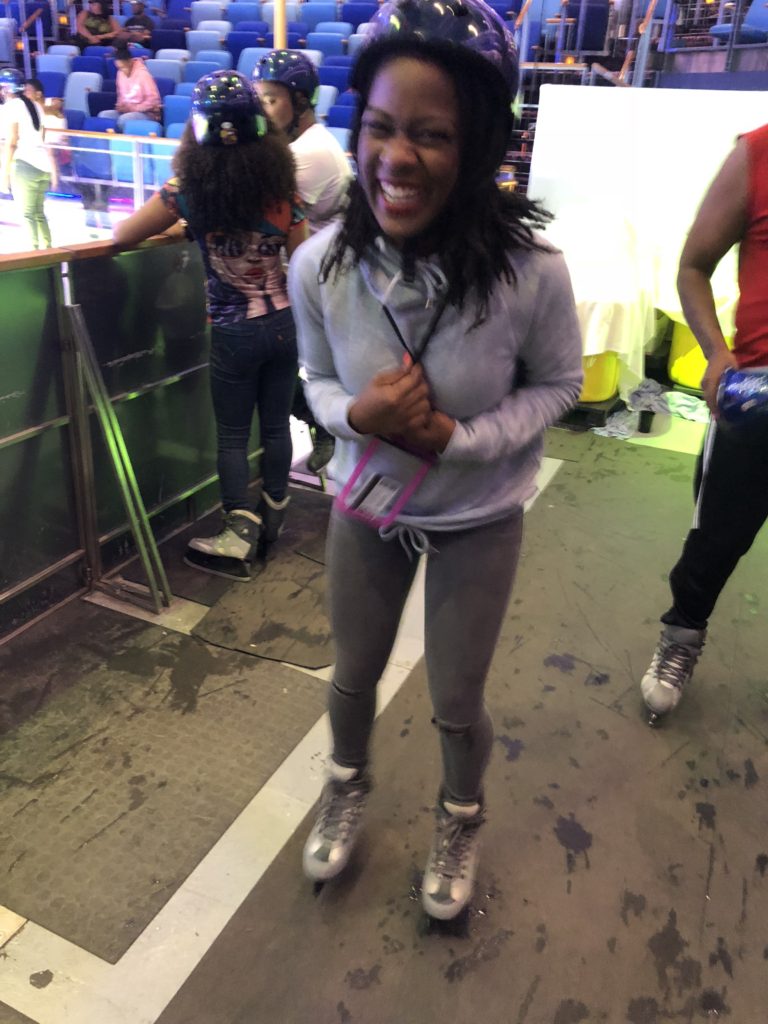 Then I was determined to go to UberSoca on Ice so we changed and headed there for the last 30 minutes of the event and I had so much funnnnnnnn – even fell twice (but oh well). After that, definitely took a break and skipped the Theater Turn Up because 1. I wasn't sold on the whole GOT theme and I didn't have a ticket. Changed clothes for Game of Thrones Night at 12am and after headed to Small Island Turn Up.
Let me tell you Small Island Turn UP was the BEST FETE ON THE BOAT and if you missed it I FEEL SORRY FOR YOU! Big up to DJ Avalanche, Rony Dankers and DJ Stephen especially for playing 10 minutes of rake n scrape (Bahamian Music) even though it was like 5 of us jumping up to it. Listen to the podcast recap with International DJ Stephen, myself & the KeepItLoud Crew here.
SATURDAY
11:00am  – 6:00pm J'ouvert in Labadee, Haiti
"Down-time/Food-time"
11:00pm -3:00am Midnight Mas
2:00am -5:00am Funky Business
3:00am – Until Cabin Fever
Thoughts: So we woke up late and I was already kinda mad that I slept through Afro Beats class and I wanted to be off the UberSoca Cruise  early to check out the probability of doing a shore excursion but that didn't happen :(. We got off the boat with some time to snap a few photos of Labadee – the word gorgeous is an understatement and I immediately wished I had just dragged my butt out of bed to do some tours. Anyways, Jouvert was good, but I heard Asa Bantan's performance was amazing and we missed that but I got to see Lil Rick Juk down the stage, Nailah Blackman ( I love her new song Iron Love) and Kes the Band.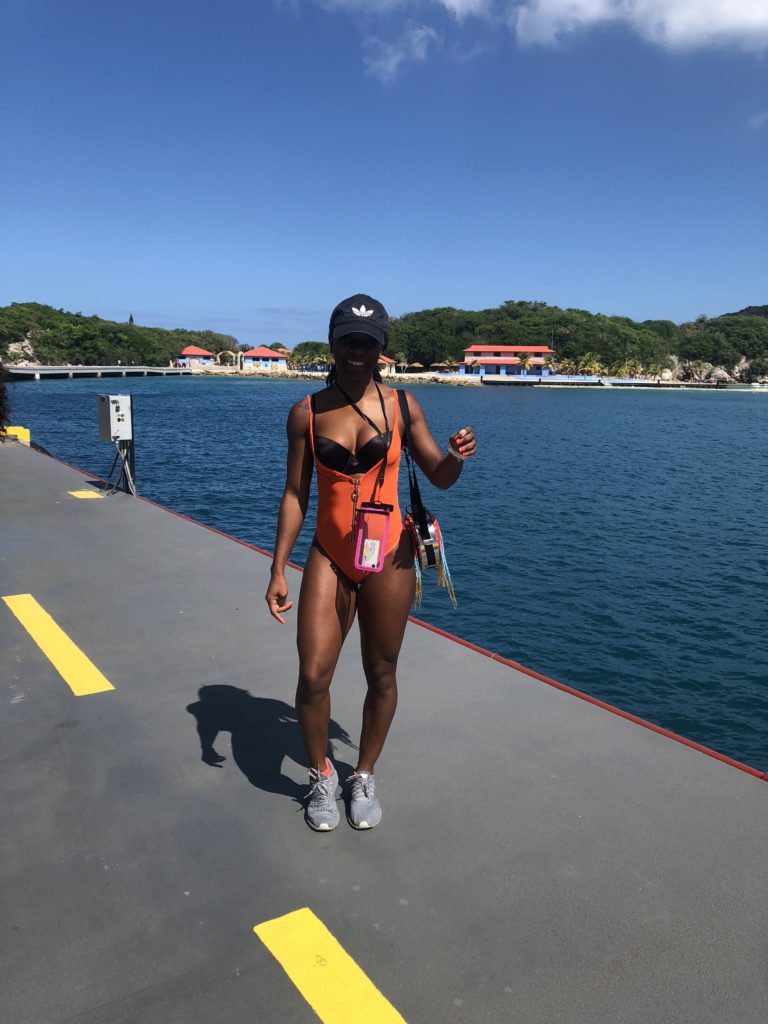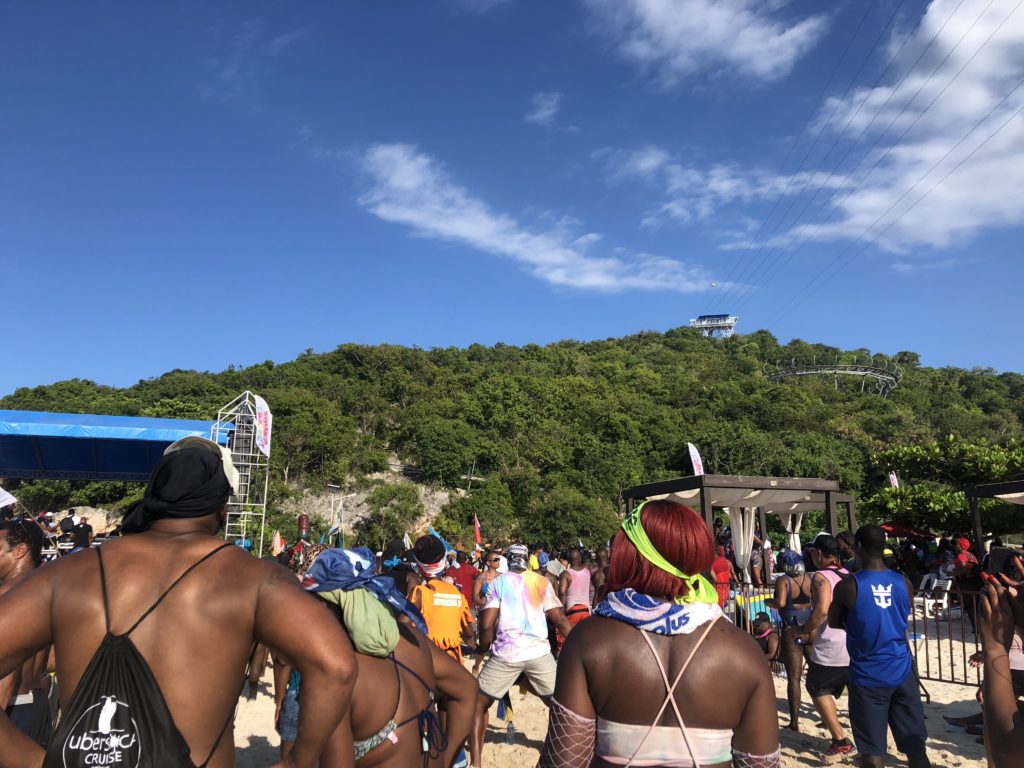 J'ouvert had so much going on all at once between the stage, a riddim section in the back and basically you were able to "cool down" on the beach if you chose to. The only issues I had with J'ouvert is that I wish it was a moving jouvert with trucks instead of a concert but I can only imagine the lengths the UberSoca Cruise team would have to go to to make that happen. Plus, I wish it was drinks inclusive.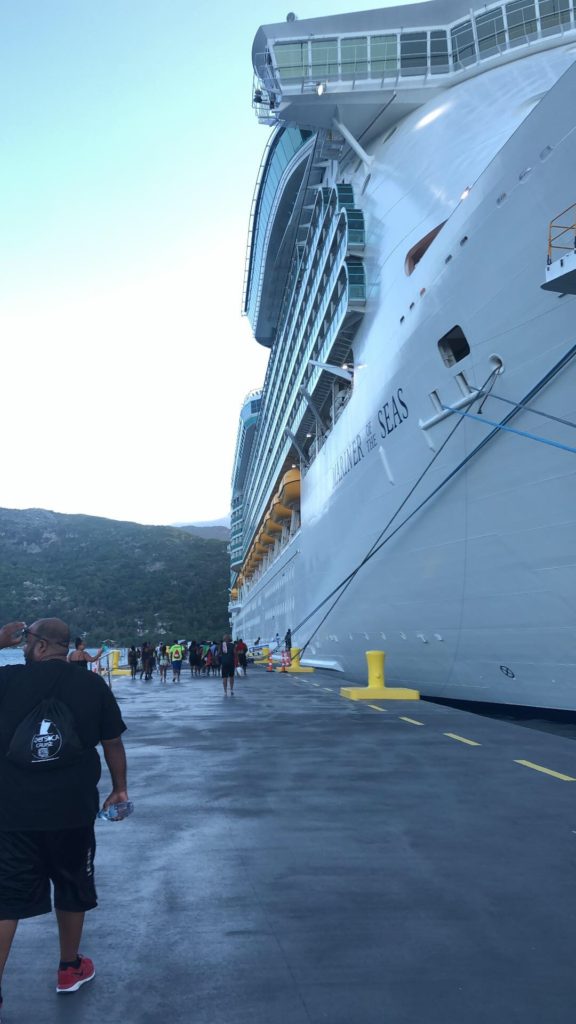 We left the beach at 6pm, ate and rested before Midnight Mas. Basically everyone was in some sort of form of costume/Monday Wear and to be honest the vibes fell a little short until Freeze International got on stage and livened the crowd back up. Then after the pump continued onto the Promenade and I poked my head into a few after parties just to see what was going on before going to bed.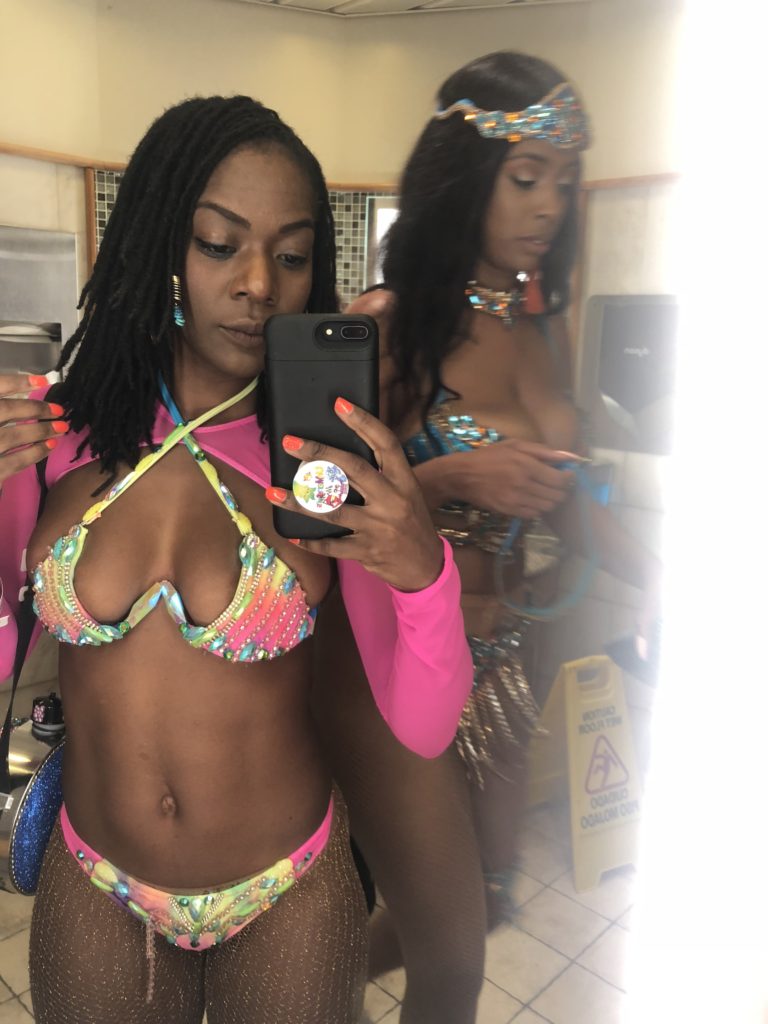 SUNDAY
11:00am – 3:00pm: 50 Shades of Pink Brunch
3:30pm -5:30pm: Full Body Massage/Spa
6:00pm – 7:30pm: "Catching Myself on A Lounge Chair On the Top Deck"
9:00pm – 11:30pm: Bacchanal Ball
"Nap"
12:00am -3:00am Uber Finale (only for Bunji Garlin)
3:00am -6:00am Nocturnal Vibes
3:00am -6:00am Breaking Soca
Thoughts: Woke up on time for the brunch fete. Loved the riddim section playing along with the DJ's and it was nice to see everyone in their florals. My roommates and I decided mid-fete we would do a massage because we literally had no time to take in the other amenities the ship offered and there were a lot (slides, surfing, SkyPad, arcade, casino etc.)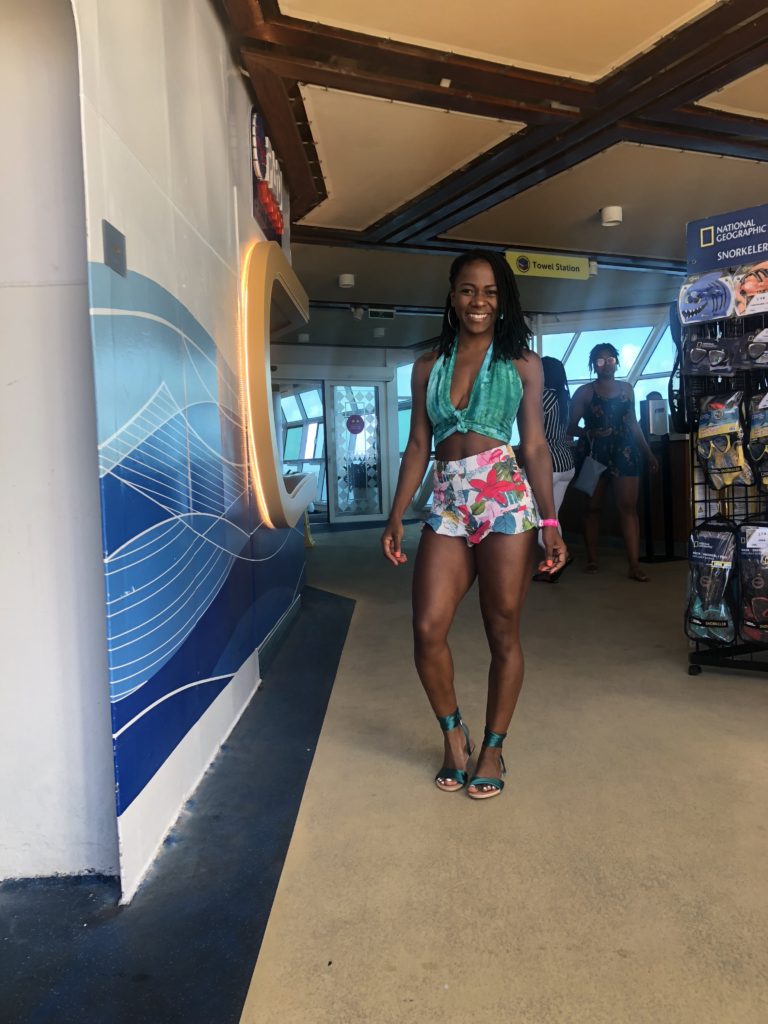 THERE IS NO DOWN TIME ON THE UBER SOCA CRUISE.
The massage was amazing; 75 minute full body and then after that I was just way too relaxed to continue the brunch fete so I opted to lay out on a lounge chair by the pool for some me time (here comes the introvert). Afterwards we started to get ready for the Bacchanal Ball which was a beautiful display of regal African prints, gowns, suits etc. Everyone really put a lot of effort into their outfits which I loved.
After the ball, we dressed down into Pajamas for the Uber Soca Finale with more artist's performances- I personally was only there to see Bunji Garlin perform so I went back to the room and took a 1.5 hour power nap and came back right in time. I won't lie, the crowd energy was low and I think it was because everyone was sooooo tired and concerts require a lot of attention. However, Bunji Garlin still was the highlight for the night as he talked about Caribbean unity and the significance of UberSoca Cruise in Haiti, one of the first revolutionary Caribbean countries during the slave trade/emancipation. Plus, we got to witness Bunji Garlin sing Happy birthday to Fay-Ann Lyons which was so sweet.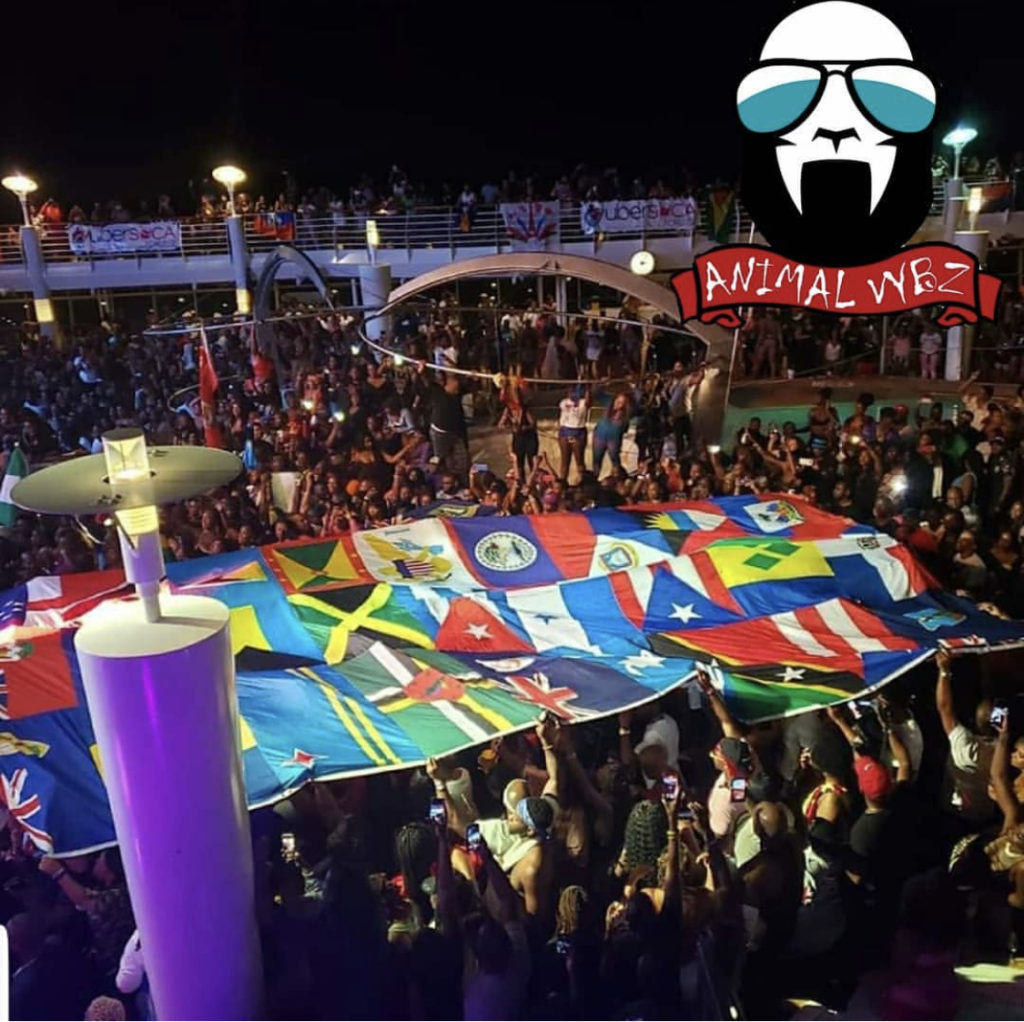 Afterparties were good, I went to the Promenade for a bit but I can't stand in crowds for too long so I opted for the Breaking Soca event with Kevin Crown/DJ Puffy where they played dancehall, 80's and 90's hits  which was a nice little break from soca 24/7.
Post-UberSoca Cruise 
When I say we disembarked on time, we disembarked ON TIME. It was bittersweet; I honestly have to say I wasn't ready to leave and I'm so happy that I signed up for next year's via the DAMM program on the ship.
My only issues with UberSoca Cruise is:
wishing it was a few days longer – Bunji Garlin even spoke about it during his set because it was apparent everybody was tired from trying to fit so many events in a few days and yes we're adults we can choose when we want downtime but with so many events going on– WHO WANTS TO MISS OUT?? NOT ME.
2.  ALSO, if we can't have alcohol packages, at least make some of the events drinks inclusive.  I know the VIP Cocktail Party had drinks for a limited amount of time for a fee and that added convenience alone was one of the reason it was vibes. The majority of the ship DEFINITELY found ways around the "no alcohol packages" stipulation but overall it was just annoying not having the option to choose. I was able to bring on 2 (750ml) bottles of wine in my carry on with no issue.
3. I feel like an extra day or some scheduled cool down event would be a good idea or even an additional island stop during the cruise and yes I would pay the extra money to do it.
Also some events I would love to see on the cruise for more patron participation/inclusion:
Soca Karaoke
A true Unplugged Concert 
DJ Battle (let the crowd judge the winners)
Artist's competition singing each other's tunes for the year
Small island forum/history and origins of the music (because more people need to know about Kompa, Bouyon & Rake and Scrape)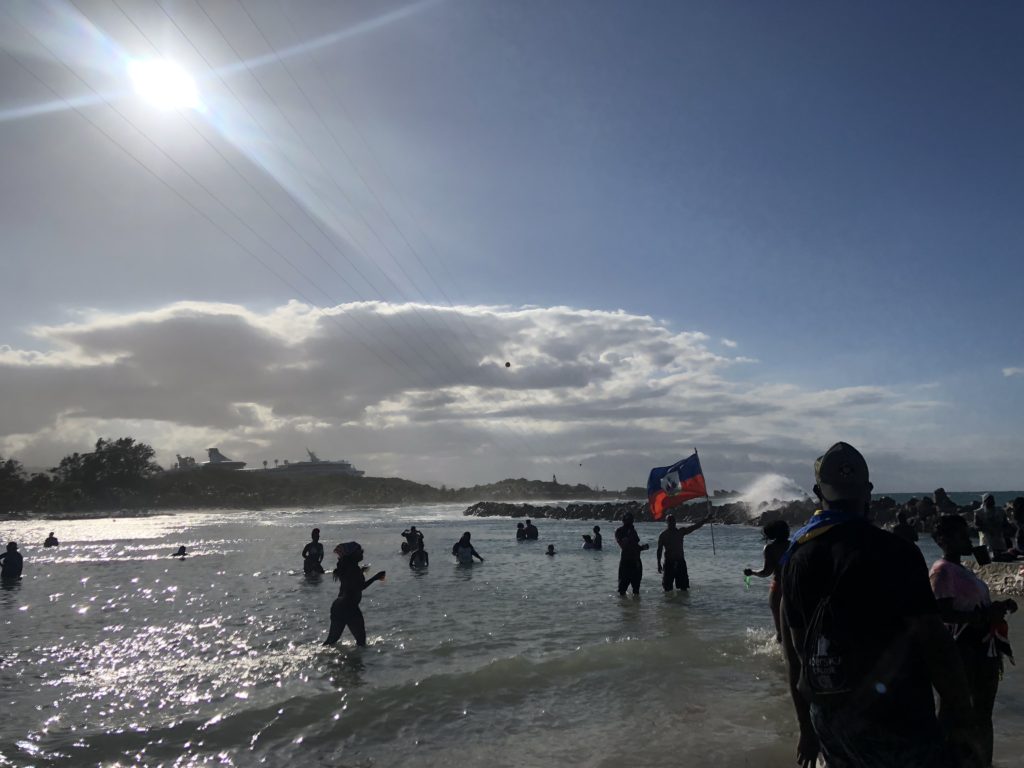 HOW CAN I GO NEXT YEAR?
So, fortunately for me – I was able to buy someone's spot on boat 1 because when I had decided I was going, it was completely sold out. Your best bet for next year (if you've never been) is to email [email protected] and stay on their mailing list or go through a referral program. I signed up for next year's cruise through their DAMM (Dat Ain't Missing Me) program while on the cruise and only offered to current/past cruisers. You basically pay a $250 refundable deposit and can decide if you still want to go once they release next year's destination and dates.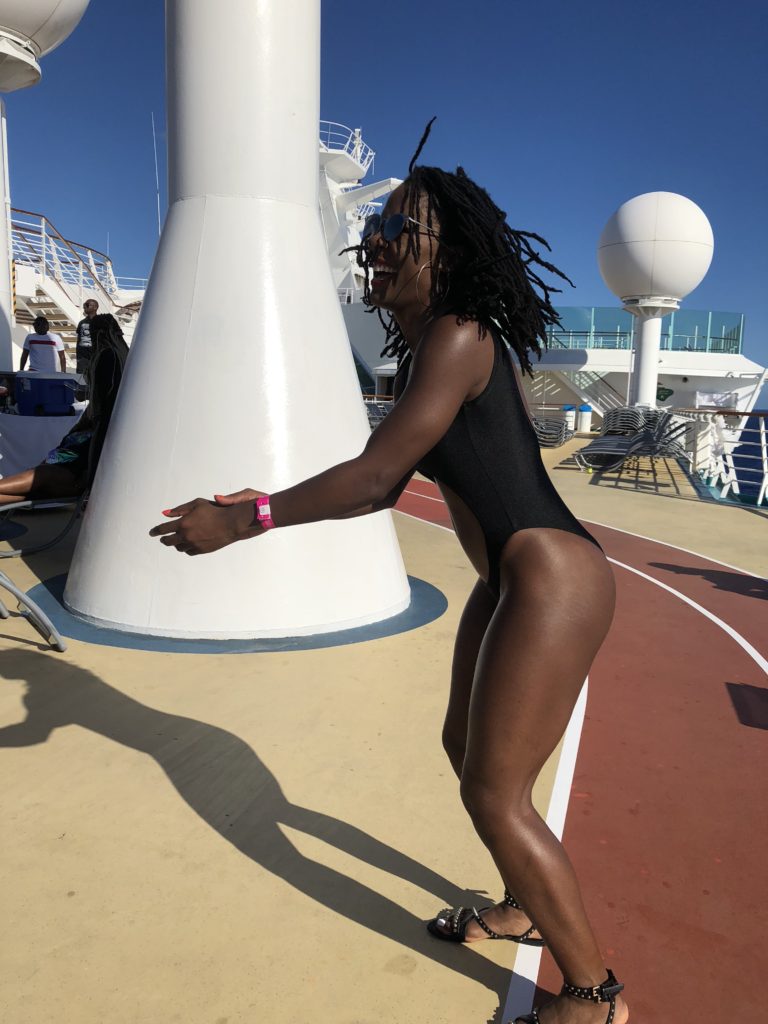 Also if you have more questions, check out this video of some FAQ's and me doing my best to answer them:
MORE TIPS:
Plan your outfits ahead of time to save time between events because the events on the boat started ON TIME.
Figure out what you wanna do prior to boarding or the day before — this is why it's important to have an itinerary ASAP. I'm still a little perturbed because I missed some events I really wanted to go to.
Keep track of dining hall times, floors and where the  restaurants are, and if they require RSVP or not.
Check in as early as you can online, print out your set sail pass.
Don't stick or go with people who take their sweet time getting ready if you're trying to go to a lot of events; because you will miss a lot waiting on people.
The smaller your baggage the better; also unpack your clothes/outfits and put them in accessible areas to save time and preserve space instead of going into your bags every day like I did…
This isn't mandatory but make sure you get a room with a window or balcony. I visited some other's rooms and it was such a huge difference compared to rooms that had no windows.
More Reviews (because my perspective isn't the only one that matters)
"Pre-USC:
Choosing cabins based on the info provided, was easy.
Expectation: a fun soca-oriented cruise where I can relax & party. 
Post-USC:
Between boarding & leaving the ship, I had approximately 6 hours of sleep. 
There's so much scheduled at once & back to back, it was impossible to do it all (we tried & failed). 
Reality: literally fete after fete after fete after fete
I preferred the after parties to the main parties. The vibes were great everywhere we went but I think the smaller parties were intimate. 
Very few vegan options, as expected BUT for the Wakanda Ball, the head chef went out of his way to create a special dish (not on the menu) just for me. It was the best meal I had on the boat. 
(General) Dining was chaotic at times because the hours weren't posted in the beginning, and removed on Day 2 of the cruise. We were rushed though our meals many times because the Royal Caribbean staff wanted to tidy up & prepare for the next meal. Hated that. Didn't try the specialty dining because reservations were required — no time for that. 
Also (hopefully USC is more mindful of this in the future) the day fetes usually ended around 3/4 PM. They stop serving food at 4 PM & don't resume until 7 PM. That's a big gap post-fete. There was only one other place to eat & it was always rammed post-fete because general dining was closed/no one wants to spend (more $$)/no reservations. Very annoying.
RC service overall was okay. Some people went out of their way to provided exceptional service & then there representatives that couldn't answer basic questions or were just plain rude (Hey Maria at Customer Service on board 👋🏾). 
Between the food & poor experience from RC alone, I wouldn't rebook. However, VIBES. 
This was my first cruise & it was epic. 
The gym facilities were beautiful & fully equipped. It included a sauna & a steam room. I had no time to try any of this as planned. 
Labadee was gorgeous. The one day stop was not enough time to take it in (re: jouvert + concert + food + souvenir/alcohol shopping + excursions + the beach + just taking in Labadee). The food served on the island was definitely 10x better than the on board (bonus). 
We found out the location after putting the deposit down. I've always wanted to go to Haiti, but was very disappointed that we were visiting a private island. I'm hopeful that Haiti gets to see some of that revenue. 
Favourite fete(s): the finale fete, the final after after party & 2 afterparties Kevin Crown was DJing.
Everyone was pleasant. People said 'good morning', made conversation with strangers & were just friendly. That made the experience so much better for me. USC attracts a good crowd. 
Plenty eye candy on board 😋
Leaving the ship was a nightmare (RC). It was delayed (maybe because the after after party finished around 7AM? lol) & I felt very much like we were being pushed off (once the process started) because the cruise was over. 
Overall: 4 days is not enough, we need more time at the destination. 
Final thought: THIS IS NOT A VACATION. You will need time to recuperate afterwards.
2019 won't miss me. " -F. Alexis
~~~~~~~~~~~~~~~~~~~~~~~~~~~~~~~~~~~~~~~~~~~~~~~~~~~~~~~~~~~~~~~~~~~~~~~~~~~~~
A quick review on usc 2018
Highlights and low lights
By @selm_balcony ig
Parties
"I had a good time at all the parties I was able to make it to.
-All white –
That event was full of vibes , from what I remember sober lol
Some of the performances killed the vibe . I have no problem with performances , but sometimes it kind of kills the vibe  ( I saw Patrice , voice and sekon Sta did their thing)
My thing about performances is that it creates a lot of low moments , and they had like almost every artist from the Caribbean on that ship. Some with one song love to run the back a few times and sometimes stand there and talk to the crowd.
-50 shades of rose –  was a nice day fete , where u wear rose' color or floral theme . The vibes was steady building only because it was hot that day and most the people was under the shade ( not me though ) it ended up turning into a wet fete
–pool party – another day fete with full of vibes
–midnight mas – yes the ship had a carnival . 90 percent of the people came out with their carnival costumes and thing .  Another one with plenty vibes
–jouvert – it didn't really feel like one for the most part . Too many performances again . ( kes did his thing but we don't need kes at a jouvert ) let the riddim section and the djs handle it .
It would have been Kool to parade through streets or even in a circle . A big truck would be nice and the rhythm  section for the low moments and when it finish . I got their late and the rhythm section was not there and they never came back .
Wakanda ball –  The dinner night .. I enjoy everyone coming out in there fancy formal African attire while we eat dinner . This was one of the few times everyone was civilize . ( meaning in non pumping way )  Mapy a talented violinist performed in a nice sparkling sequence dress . Doing rendition of people song through violin .
Pj party – the last night .. was still vibes , but you could kind of tell people was tired , because they went through 2 other events that day , it still had vibes. ( bunji performed , did his speech about don't be ashamed of heritage and what not , did his free style ) Bunji I didn't mind seeing his performance , he usually put on a good show . While every artist on the stage at every event , he laid back n performed at the end .
-promenade – aka the av . A lot of pre parties and after parties took place on that little strip .
There was always vibes . If u needed a pump , the av was the place to be . Picture like the pavement lime In Trinidad  every night
–small island turn up – oh man . Those small island people have the most energy . Their soca is always on high , some songs had their own dances and everything . Another thing they ran that boat especially  Virgin Islands . I had fun . There was a moment where the dj crowd surf from one end to the other ( dj avalanche ) . That party had the most intense vibes . Next year they will need a bigger venue .
– afro beats –  I made a cameo in there . I went early to check it out , but the vibes was just ok , and I ended up staying on the av , my intentions was to go back later on but I just never made .
** there' was so much events and activities provided by usc that it was hard to attend all.
Some of the events were going on at the same time , so if u wanted to do something u had to pick which you're most interested . On top of that the main events took up a lot of the time slot so now u also had to pace yourself  , and also all the after parties all over lapping . It was pretty much hard to have a dull moment
*** big all the artists that came through – top of my head , nailah  -Patrice – Ricardo – lfs – asa -voice – sekon sta – bunji – trouble – Lil Rick – kes – Lyrikal – skinny fabulous – shal Marshall  and all those who I forgot
–djs – please pay attention to the set prior to you . The people are really tired of hearing "get In yuh section " a 8x in a row . Ok fine is a great song . But why do u have to play it right after the last dj . There are so many other songs that's out now that people do not play , good ones too.
Everyone wants to play the same 10 songs .
Big up dj freeze for mixing it up , he went old school soca and reggae then brought it forward and played other trending soca .
Second. Place big up to dj blaze . While everyone else playing all the big island tunes . He came in and started busting all the small island tunes at one of the main event . The crowd went hysterical .  ¾ of the songs I didn't know . And I'm pumping hard . After his set they' brought him back to the stage for a round of applause . Because that day he change the game .
The award for the most fave dj goes to dj avalanche … he had the the most energy the most vibe .
At the small island turn up he was the pied piper the crown listen to all his commands .
At one of the main event he got on somebody's shoulders with virgin island flag and rode their shoulders through the crowd.
*** big up royal Caribbean staff with their patience with us . Oh man boy did they have patience . From the room service attendants to the staff at the buffet " washy washy "  
~~~~~~~~~~~~~~~~~~~~~~~~~~~~~~~~~~~~~~~~~~~~~~~~~~~~~~~~~~~~~~~~~~~~~~~~~~~
My UberSoca cruise experience:
"When I first heard about UberSoca Cruise, I was extremely pleased and thus eager to attend; until I heard about the price. As an avid traveller, I'd previously been able to secure cruises below $100, so I couldn't fathom having to cough up over $1000 for an event that did not include alcohol. So for the first two cruises, coupled with destinations (both of which I had previously been to)I justified not attending.
This year however,  a destination I've never been to came up, so I decided to suck it up and try. After all, I'm always down to try something new at least once. Well, I'm glad I did!! UberSoca Cruise was well worth every penny. It's one thing to go to an event and have to drive home fully intoxicated and exhausted. But when the drive is a walk- let's just say I felt like I hit the jackpot. As someone who dabbles in event production from time to time, witnessing the series of events and artist/dj line ups justified the cost for me. While there were a few areas or items I would do differently, I was mainly satisfied with the product I received and the memories I was able to create. 
As said in my caption when I posted about the cruise,  this one is definitely not one to describe, it's one you must experience!!!
I'm looking forward to attending another cruise once the destination is a new one and of course once netball remains on the schedule!!"
IG: @starfyah & @plentypace
~~~~~~~~~~~~~~~~~~~~~~~~~~~~~~~~~~~~~~~~~~~~~~~~~~~~~~~~~~~~~~~~~~~~~~~~~~
In conclusion, UberSoca Cruise will be seeing me again. What about you? Are you going next year?
Signing off,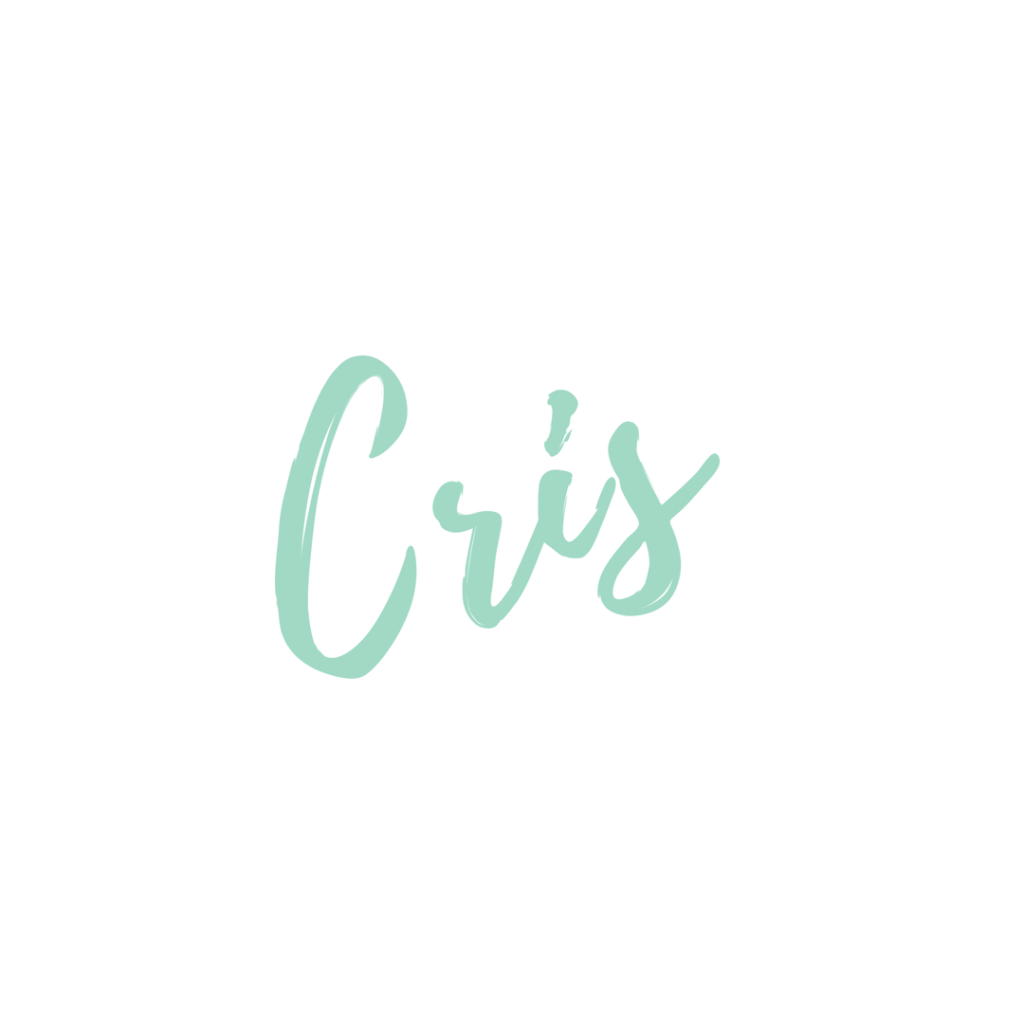 Til next time,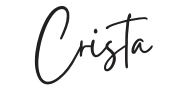 booze cruise
carnival 2018
carnival 2019
party cruise
planning for UberSoca cruise 2019
soca cruise
tips for UberSoca cruise
UberSoca cruise
UberSoca cruise 2018 review
UberSoca cruise 2019