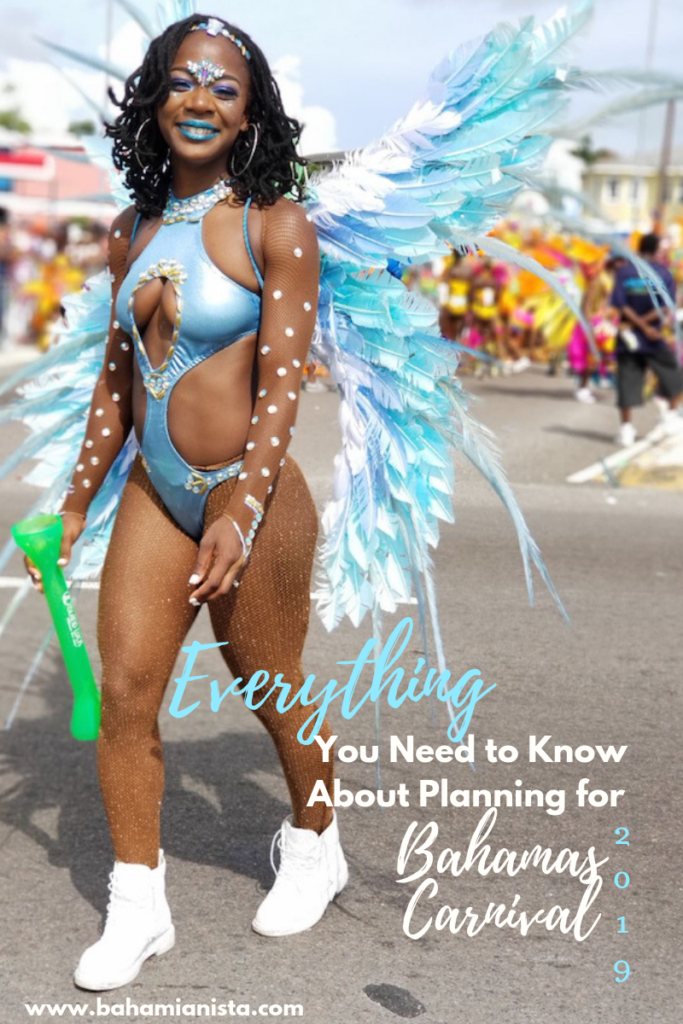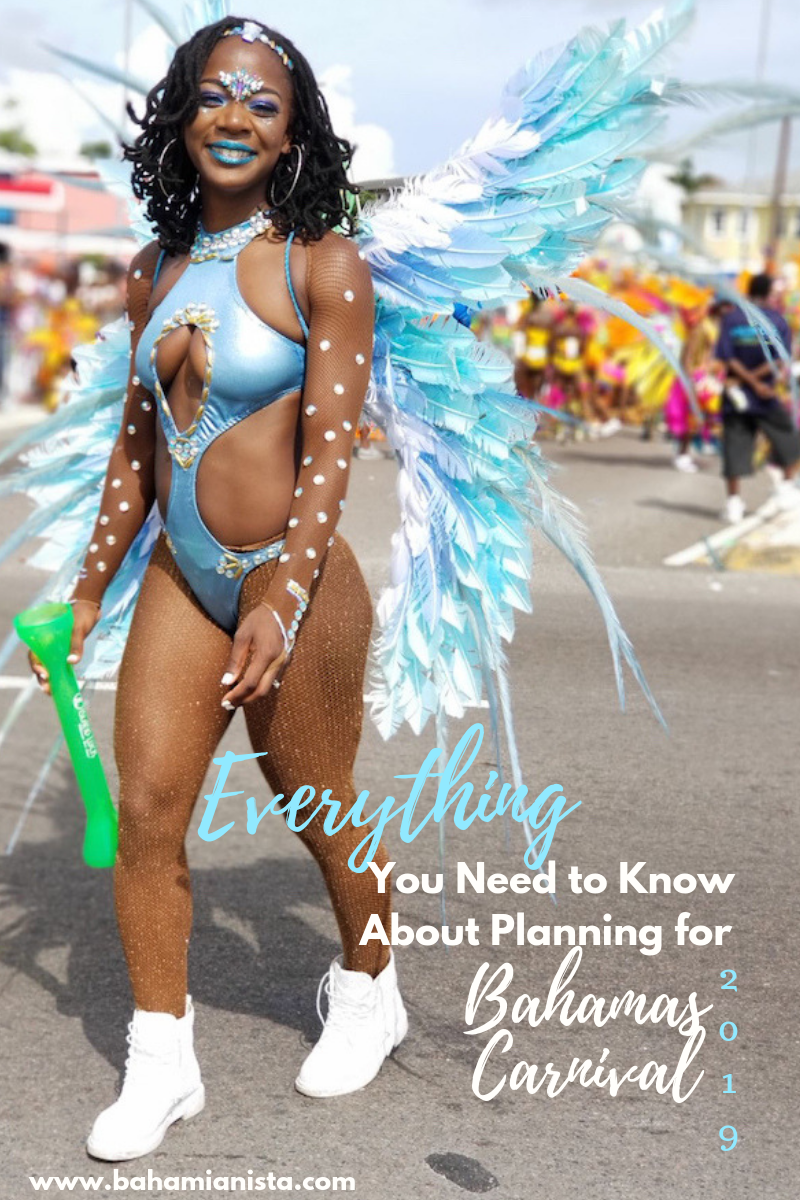 I've gotten a lot of requests on information about Bahamas Carnival 2019; so here's a quick guide on everything you need to know to plan for Bahamas Carnival. *Disclaimer – everything listed is for informational purposes; if you need more assistance please email me at [email protected]*  Check out my Bahamas carnival 2018 highlight on Instagram here.
WHAT?
Bahamas Carnival, formerly known as Bahamas Junkanoo Carnival. The Bahamas is an archipelago of over 700 islands and cays – a commonwealth country, not a U.S. territory.
WHEN?
Saturday May 4th, 2019. Suggested dates to travel (Thursday) May 2nd or (Friday) May 3rd to (Monday) May 6th, 2019.
WHERE?
Nassau, New Providence, The Bahamas.
Airport code: NAS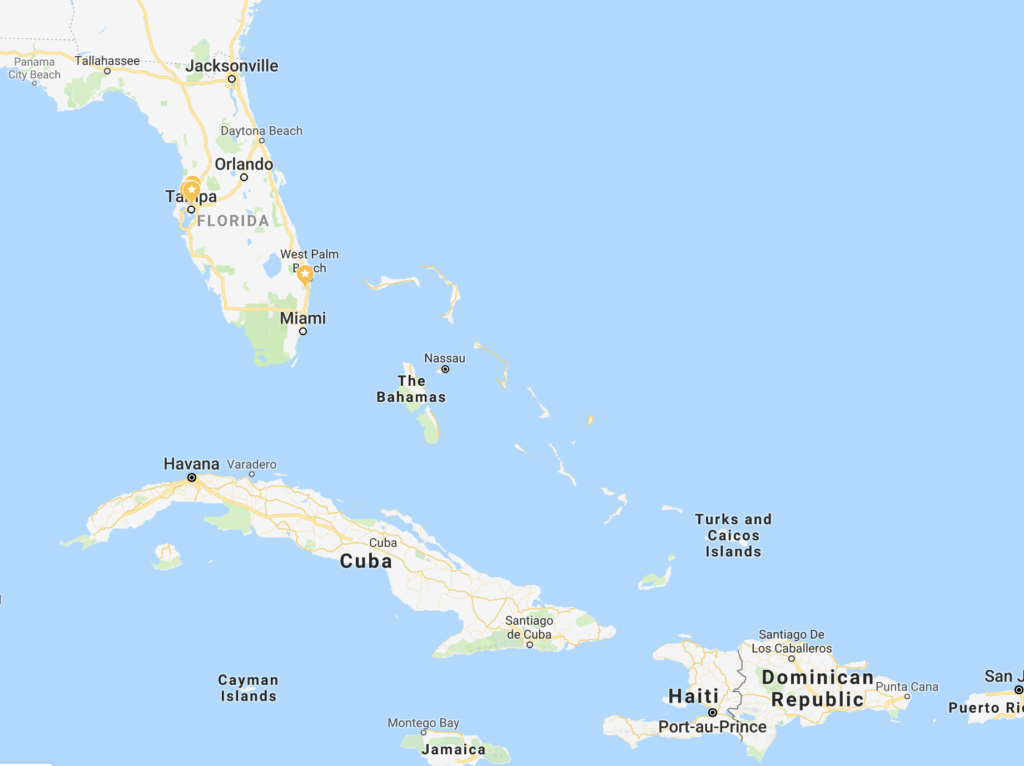 ACCOMMODATIONS
The best areas to stay for Bahamas Carnival (in terms of proximity to events/carnival are. When searching for accommodations on Booking.com or Airbnb, these are recommended areas to stay in:
Cable Beach Strip Arawak Cay Area (St. Albans, Botanical Gardens)
Paradise Island
West Bay Street
Downtown Nassau
SandyPort
Hotels 
COSTUMES
Here's a list of mas bands and their social handles/websites for Bahamas Carnival; my band of choice for this year is Hypnotic Mas who launches January 12th, 2019. Register with Hypnotic Mas HERE:
Instagram: @hypnoticmasband
Twitter: @HypnoticMas
Instagram: @bahmasqueraders
Twitter: @BahMasqueraders
Instagram: @enigmabah
Twitter: @EnigmaBAH
Instagram: @euphoriamad242
Instagram: @reckless_pirates
Instagram: @xtasydamasband
Instagram: @islandrhythmsmasband
Instagram: @xtremejunkanoocarnivalband
Instagram: @junkabrations
CARNIVAL ROUTE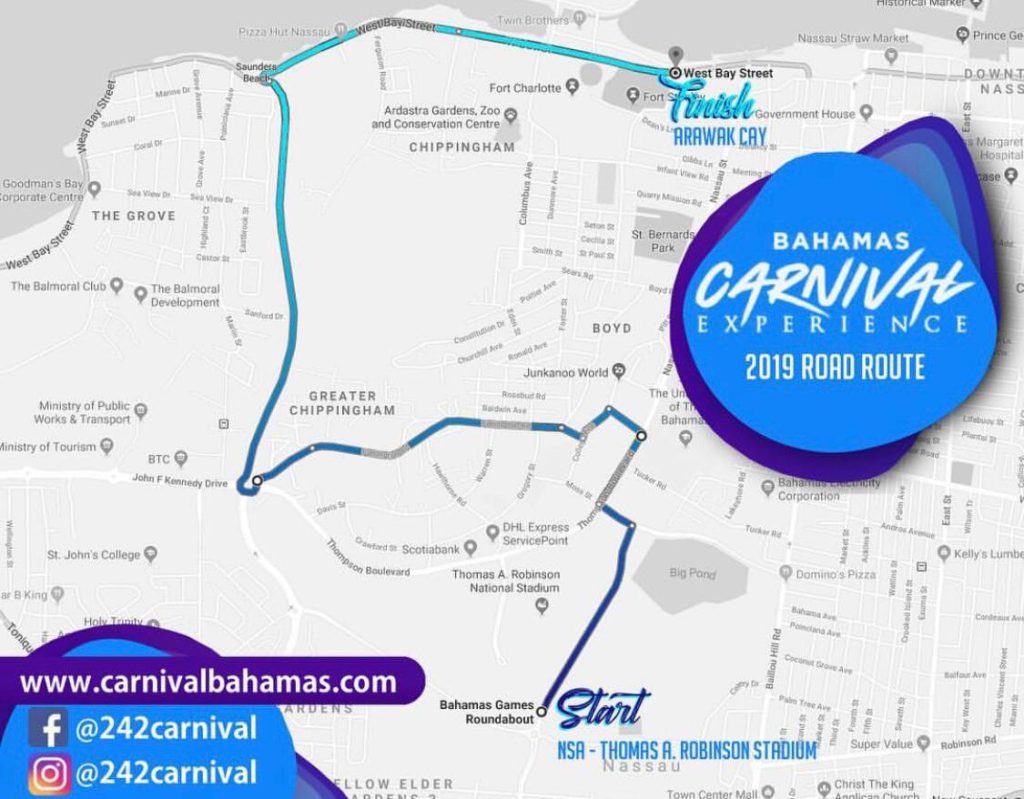 https://instagram.com/p/BqXO_rlApDz/
TRANSPORTATION
Taxis
A cab ride to and from the airport can cost between $20-40 dollars depending on your destination.
Tip: Traveling in groups via taxi is a lot more inexpensive. 
Rentals
Definitely check out Kayak.com for online rental prices from the airport.
May 2/3 -May 6th will be an average of $250-300USD for an economy car that can hold 4-5 people.
The price of gas is about $5.09 USD per gallon currently so take that into account if you choose to drive.
Bahamians drive on the left side of the road.
CONCIERGE SERVICES | CRUISES
If you don't want the hassle of planning your trip (especially if you've never been to the Bahamas or Bahamas Carnival); heres some viable concierge options:
A carnival cruise package inclusive of accommodations, travel, carnival costume, event tickets, ground transport, drinks inclusive private events and more amenities.
Bahamas Carnival Cruise departs from Port of Miami in Miami, FL.
Dates of travel: May 3-6th, 2019. Deposit is $100 dollars for cruise or hotel option.
Goombay Concierge offers several Bahamas Carnival options inclusive of costume, fetes, hotel, transportation with a $200 dollar deposit.
MUSIC
Bahamas is known for Junkanoo, but what a lot of people don't know about authentic Bahamian music are the art forms known as Junkanoo and Rake N Scrape. Soca, rake n scrape and Junkanoo are all played at Bahamas carnival. While most Bahamian artists produce Junkanoo or rake n scrape music– nowadays you'll see a bit more fusion with soca music as well. During Bahamas carnival expect to hear soca, rake n scrape music as well as some Junkanoo.
Junkanoo
Rake N Scrape
WHERE/WHAT TO EAT?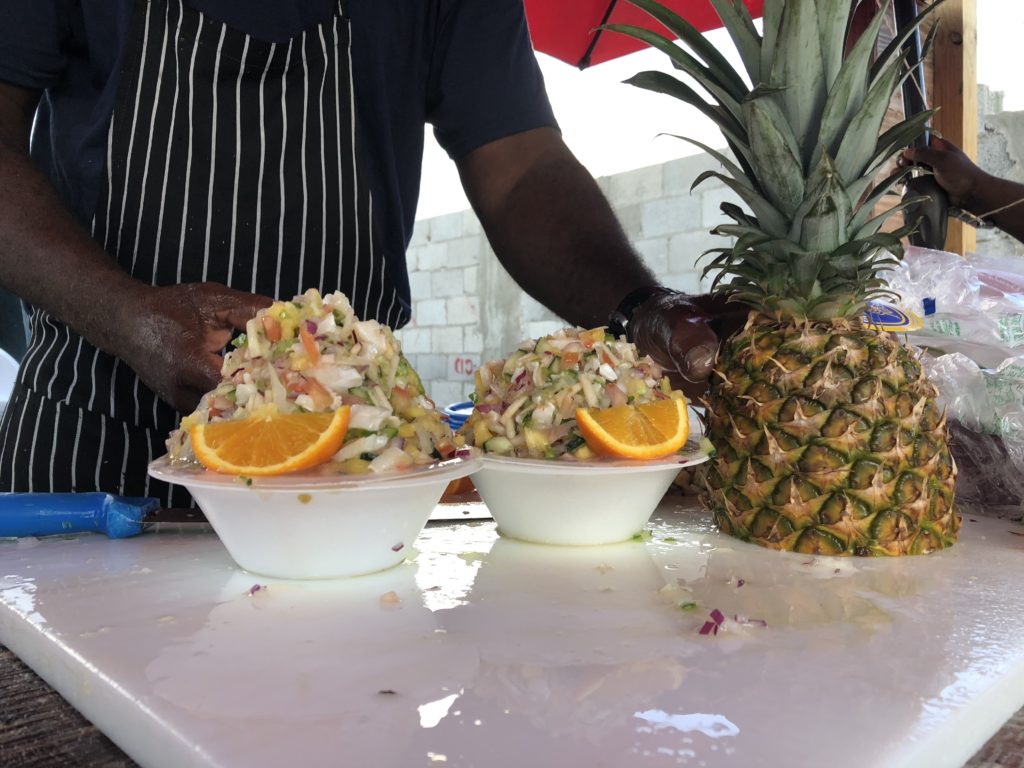 There's a plethora of restaurants in the recommended areas of stay but the more popular areas for authentic Bahamian food are:  *list to be updated*
Arawak Cay -Cricket Club/Oh Andros
Potter's Cay Dock
Downtown Nassau
Paradise Island – Carmine's/Seafire SteakHouse/Mosaic
BahaMar – here's a list of restaurants here.
Nassau (over the hill) – The Souse House/Bamboo Shack/Da Bush Cook
Here's a list of recommended types of Bahamian food you absolutely need to indulge in *if you have food allergies, definitely inquire with caterer/chef*:
Anything conch (a Bahamian specialty) — conch salad, tropical conch salad, conch fritters, cracked conch, stew conch
Drinks — Sky Juice, Kalik and Sands Beer, Kalik Radler, Ricardo Rum (Coconut), Switcha just to name a few.
Breakfast/Brunch — Souse (chicken, pig feet, sheep tongue) with Johnny bread/cake, Tuna & Grits, Sausage & Grits, Boiled Fish (with or without grits)
WHAT TO DO?
Events will launch a few months prior to Bahamas Carnival; however there are always scheduled concert events, cooler fetes, couverts cruises, parties. See last year's fete list here. This year expect a lot more variety of events. *list to be updated*
An eco-friendly biking tour of Downtown Nassau, beverages included (adults only) for $45. Inquire for group rates.
Airboat island excursions starting at $50 dollars.
PowerBoat Adventures (Swimming Pigs) 
Packages starting at $200+ per person
If you're interested in more historically cultural places, institutions check out this list of places my cousin and I frequented in Nassau as domestic tourists.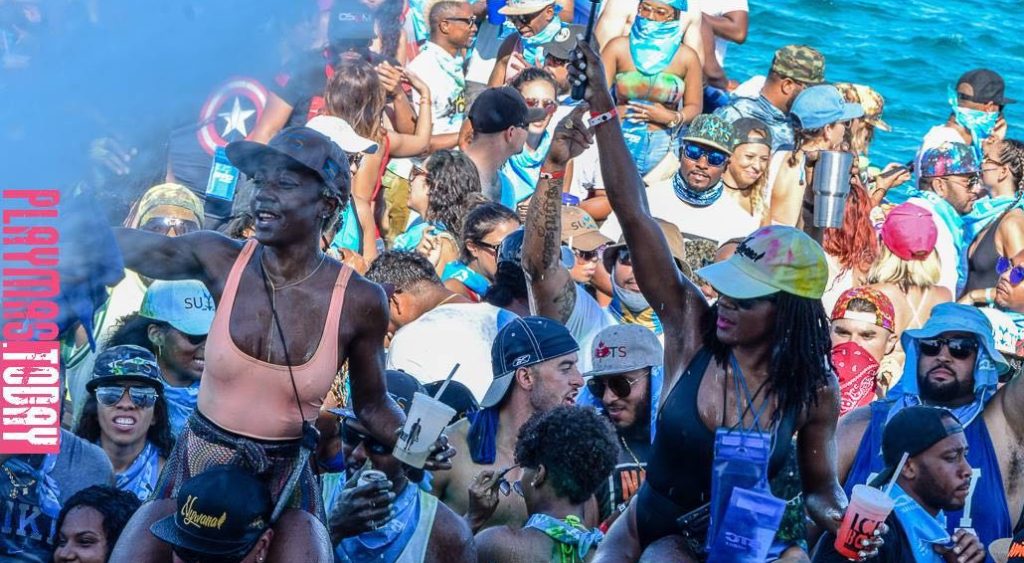 HOW MUCH?
When budgeting for Bahamas Carnival; please keep in mind the currency is 1BSD – 1USD.
Airfare: *depending on city/major cities RT quotes*
NYC/EWR  -$400+ RT
ATL -$370+ RT
YTO – $400+ RT
MIA/FLL/MCO – $240+ RT
KIN – $500+ RT
POS – $480+ RT
BWI/DCA – $350-$400 RT
Accommodations: *depending on preference*
Hotels – average $200 a night
Airbnb's – start at $80 dollars a night pending location
Transport:*depending on number in party*
Taxis -$20-40 from airport and in general will depend on proximity to events.
Rentals – $250-$350 depending on days and # of ppl in party
Costumes: *prices quoted from 2018*
Men – $300
Backline -$300 – $450
Frontline- $450-$600
Makeup Services
Can vary depending on who your MUA is. Please see my list of Bahamas Carnival MUA's here.
Fetes:*prices quoted from 2018*
Fetes/parties for Bahamas carnival ranged from $5 to $60; to be safe budget about $250 dollars for events for the entire weekend.
Spending & Emergency Money:*gas/food/souvenirs/emergency cash*
Depending on your plans for your trip; budget between $300-$500 or more per person.
TOTAL: minimum budget = $1500 – $2000 pp.
Definitely subscribe to the blog for more updates on Bahamas carnival and follow me on Instagram for more updates.
https://instagram.com/p/BqKrdSVA4Po/
Trust me. It's better in the Bahamas,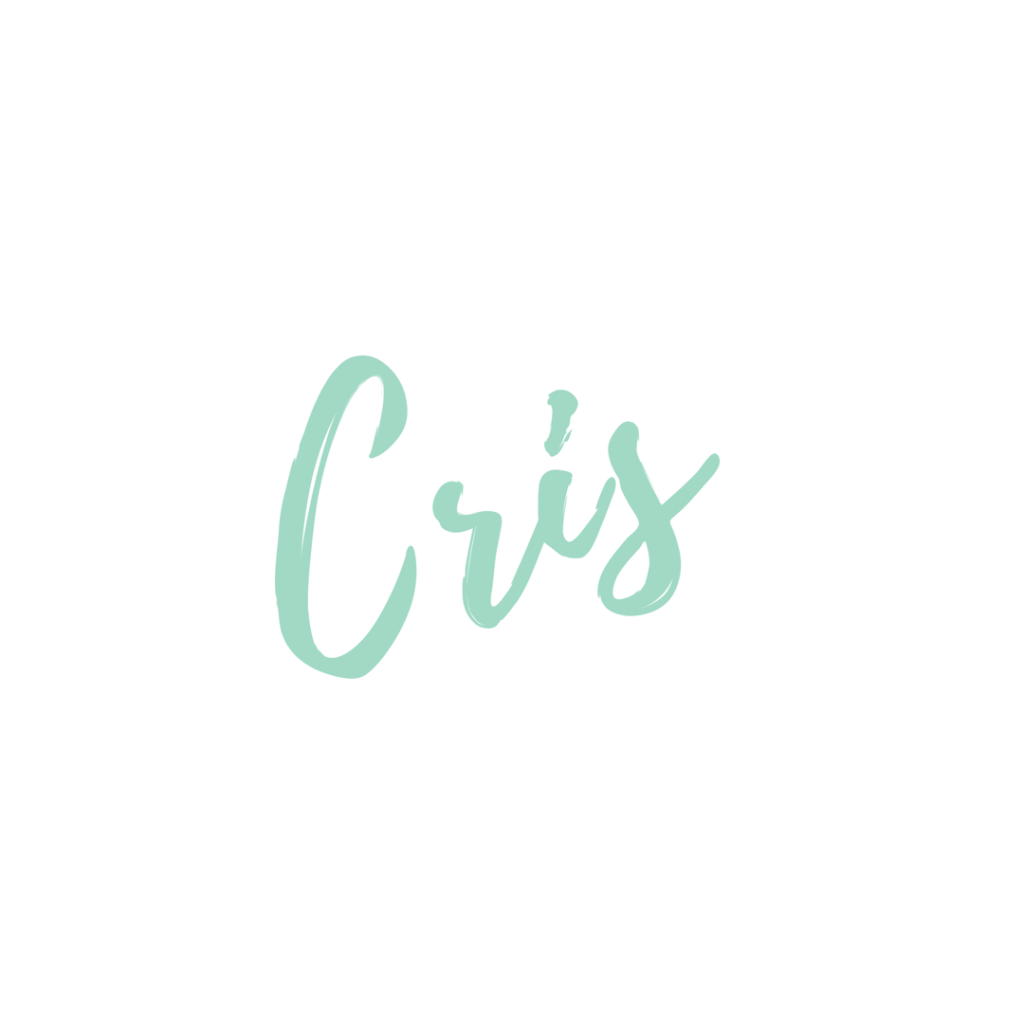 Til next time,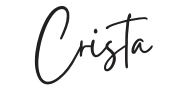 Bahamas carnival 2019
carnival 2019
carnival in the Bahamas
Junkanoo music in the Bahamas
planning for Bahamas carnival
planning for Bahamas carnival 2019
rake n scrape in the Bahamas