Back at it again with another fete-a-quete post..
Disclaimer: I am not a style guru or a carnival expert but I've learned from countless mistakes at carnivals and fetes, what to wear and what to avoid.
You can't go wrong with a t-shirt. 99% of the time, you will either get paint, powder, water on your ensemble so why not keep it simple and functional.
I love this Feteran tee by Merch Carnival because it's attention grabbing, it's versatile and I can jump around in it all day!
Check out the video below for more information on the looks and of course some dancing because I wouldn't be me if I did'nt buss a little wine.
Wishing you a wonderful carnival season,
Crista
Til next time,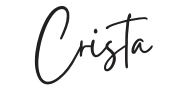 bahamas junkanoo carnival
barbados crossover
carnival 2017
carnival cookbook
how to wear a t-shirt 3 ways
how to wear a t-shirt to carnival
jamaica carnival
merch carnival
miami carnival
tee shirt
trinidad carnival