So I've been a little MIA and haven't posted as regularly as I would have liked in the past few weeks. Sometimes we all just need some down-time; from social media especially. Well, I definitely did and for various reasons; one in particular to just enjoy some me time and not stress. Nearing the end of the year is always hectic with balancing holidays, Trinidad carnival prep (oh yes it's real) and a very NECESSARY trip home. I often ask myself if a whole new fall to winter wardrobe is even THINKABLE with everything else I have to manage time-wise and financially. My favorite ways to stay "current" style-wise are to remix a lot of my favorite summer pieces with fall-worthy fashion finds. I "chopped" up my burnt out 'Nassau' tee just for a funkier, edgier look paired with some F21 black bell bottom flared jeans. I automatically start singing "Funky Nassau" by 'The Beginning of the End'—my favorite old school tune when I tried on this DIY version.
If you don't know the song, check it out here:
I'd also like to take this time out to thank God for blessing me with the shortest term memory in existence because had I remembered to give away my fave suede black wedges; I would not have manufactured the height needed to pull off this look. I love that this look is cool enough for that Florida mid day heat and warm enough for the mornings and evenings and that haphazard day it decides to be 30 degrees. So with out further delay; check out the details for this look below:
Top | DIY (email [email protected] if interested in a tutorial) | Urban Outfitters (old)
Jeans| Forever 21 ($10 on sale) | find similar HERE
Wedges| Bakers (on clearance $20) | find similar HERE
Hat | Asos |find it HERE
Jacket | Zara | find it HERE
Sunglasses | old
I actually can't wait to head home in the next few months just to get a little more home-time, me-time and down-time.
What do you do on your downtime?
Love,
Crista S.
Til next time,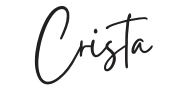 asos
blues brothers
diy
fall
flares
forever 21
leather
Nassau
ootd
wedges
zara