To me, fall means:
Changing of the seasons.
Change of  weather.
Changing of the leaves.
And changing up my wardrobe.
Family and friends.
Going home for the holidays.
Thanksgiving and Christmas; especially the food.
Sales, sales and more sales.
I think my favorite holiday pastime is shopping with family members. I'm usually good at finding deals but collectively as a group we could probably have a reality tv show about 'shopping for that low-low'.
I've had this plaid shirt/shirt dress for a couple years and it's always been my go-to item every first week of fall. I love that I can wear it and literally transition from summertime into the dead of winter (although it doesn't get that cold in Florida); whether I'm wearing shorts, tights, long denim, this plaid top is perfection for layering or keeping cool.
I paired it with my favorite cut out chestnut colored booties, some ripped denim shorts, three toned chain necklace and my ultra matte lippy (LAX).   Absolutely in love with a lot of darker, richer colors this season; and happy that this top can resurface every year when the seasons change.
Top|Urban Outfitters|find similar HERE
Lipstick|Color Pop Cosmetics|find it HERE
Necklace| Forever 21| old
Shorts|old
Booties| Call It Spring| find similar HERE
Bag| Asos|find it HERE
What's your favorite fall item? Let me know in the comments below.
Happy 1st day of fall,
Crista S.
Til next time,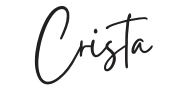 asos
autumn
booties
call it spring
colour pop cosmetics
denim
fall
forever21
leather
lippy
lips
lipstick
look
look of the day
matte
maxi shirt
necklace
ootd
plaid
shirt dress
suede
ultra matte
urban outfitters