Photo Credit: Michelle Andrea Ford of 'With Love From Guyana'
Pants | H&M| find it HERE
Top| Thrifted | Plato's Closet
Necklace | Forever 21
Booties | old/Steve Madden/ find similar HERE
I love when it starts to get cooler and you live somewhere warm. It isn't the start of impending climatic depression or impending doom of possible blizzards/snowstorms. I love that my pets want to cuddle more. I like warm chai lattes and hot chocolate and the hoarde of invites to Christmas parties that are about to start to materialize. I also like that I shine less when I have makeup on (oily girl problem) haha. I love being able to put on a sweater and jeans or a cool hat and play around with darker tones, especially this wine color that I absolutely love this fall. This look is one of my favorites and very comfortable. I scored this striped button up from a thrift store and these high waist wine colored denim pants from H&M for 10.00. The booties I've had for years after I popped into Steve Madden in Soho and they handed me a 20% discount card only having stepped one foot inside the store. This whole ensemble is actually less than $80.00.! I have a thing for peep toe booties; foot feels less constricted but still maintains that sexy fall weather look.
I also have to 'big up' Michelle Ford for taking these great pictures of me. Check out her awesome blog, 'With Love From Guyana' where she talks about fashion and designers out of the Caribbean. She's my go to for info when I need to find something beautiful and close to home. You can follow her on Instagram @withlovefromguyana .
So let me know what you think? Also are you guys into thrifting? Where do you usually get your Thrifted items from? Let me know in the comments below.
Xoxo,
Crista Strachan
Til next time,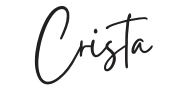 booties
fall
look
michelle ford
ootd
outfit
Steve madden
thrift
thrifted
wine
with love from Guyana