It took me a minute to write this post because I'm not gonna lie…Miami was nice & I am nice and …tired. It definitely wasn't a perfect trip; this year's carnival had its' hits and misses…however it was definitely worth the planning, the headache, the winery, the bacchanal and so on and so forth. And definitely a good warmup for the carnival of carnivals in t-minus 110 days…sweet sweet T&T.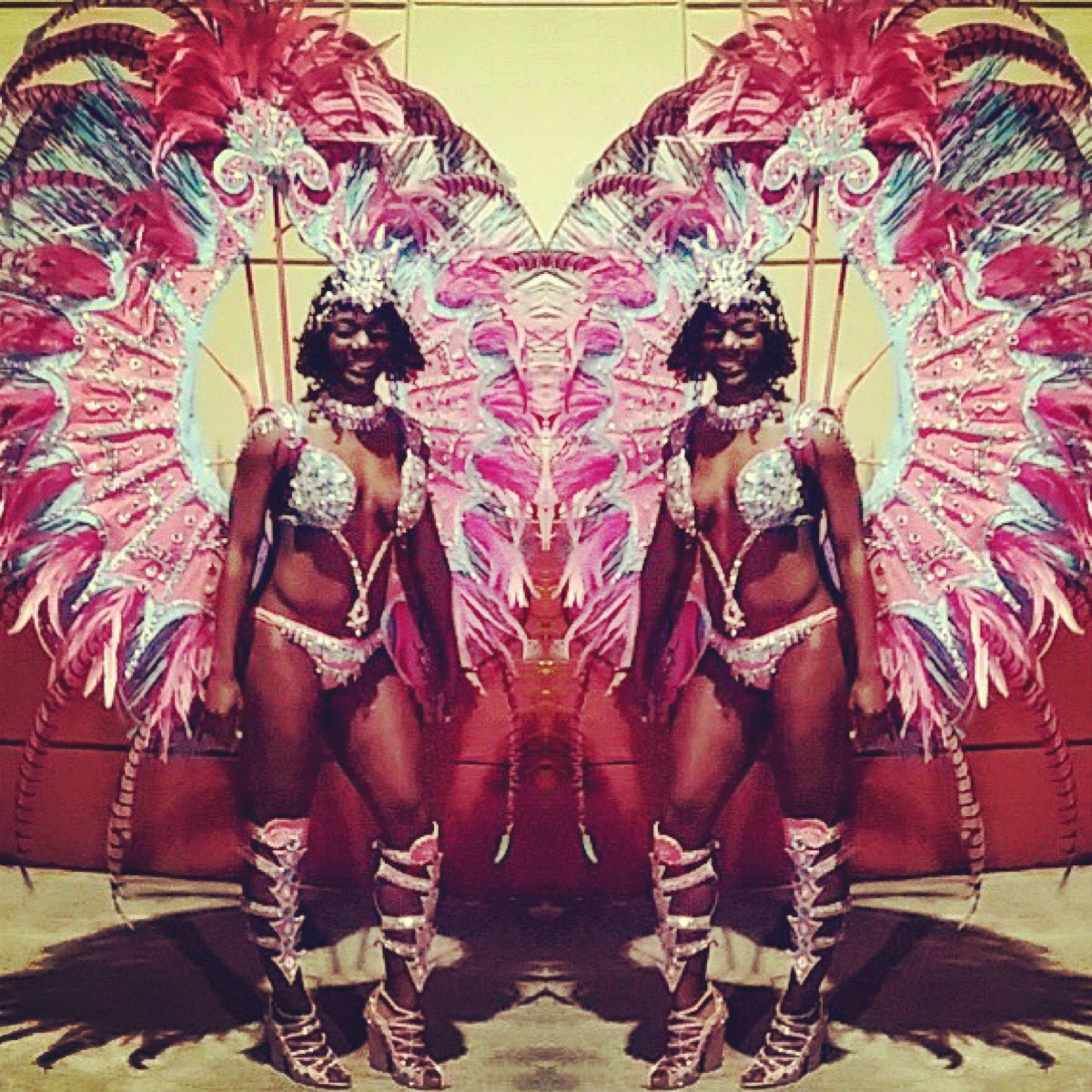 Atlantean Warrior Princess designed by iWillDesigns
Ok, so before the madness ensued…I hit up Sunny Isles beach. I'm a beach baby and just needed to do the little bit of relaxing I was able to do during carnival, plus Miami has some beautiful beaches.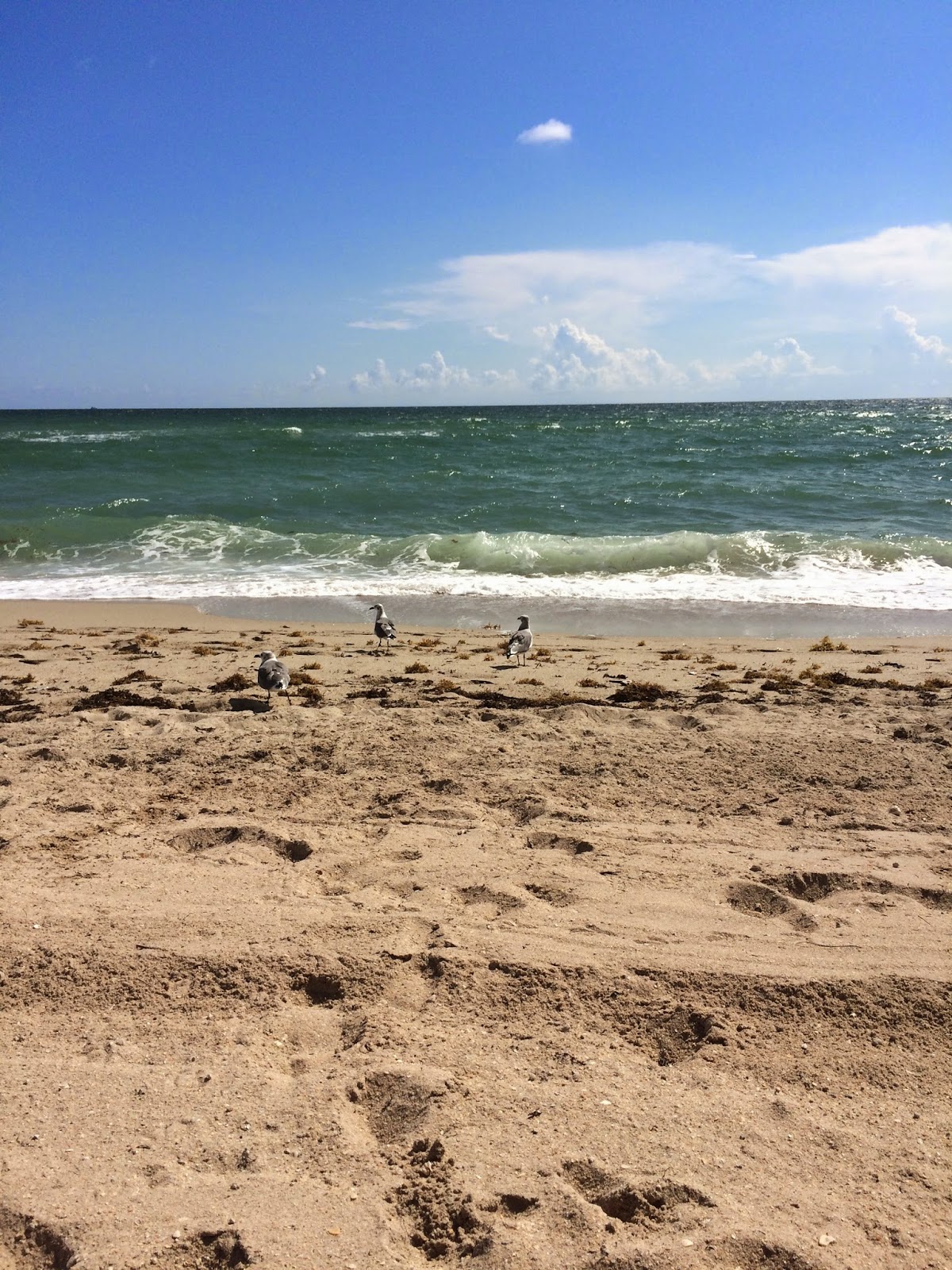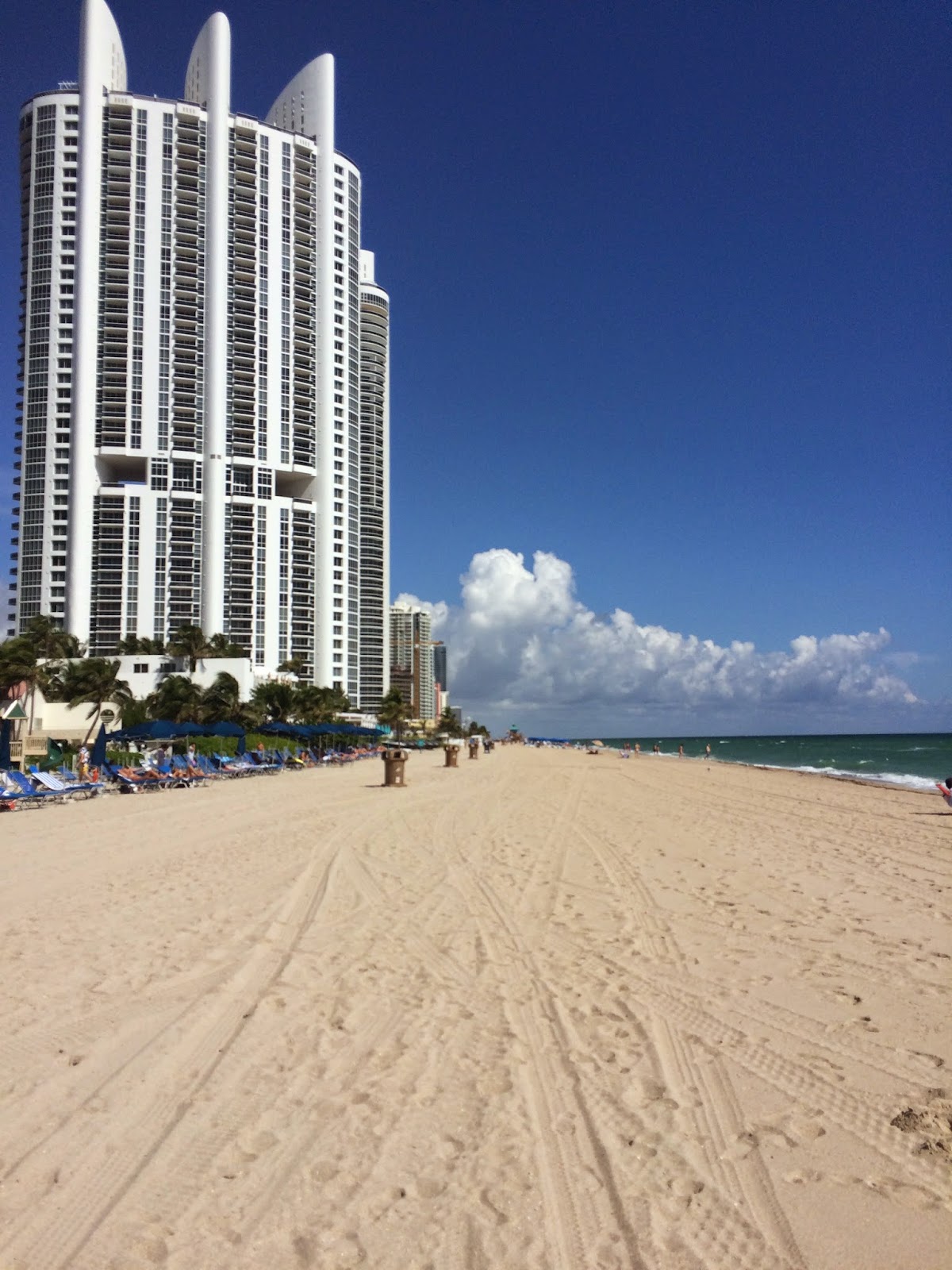 My fete list promptly began with the TriniJungleJuice event Arrivals; a rooftop pool party at the MayFair Hotel. It was a nice day fete to start the vibes right.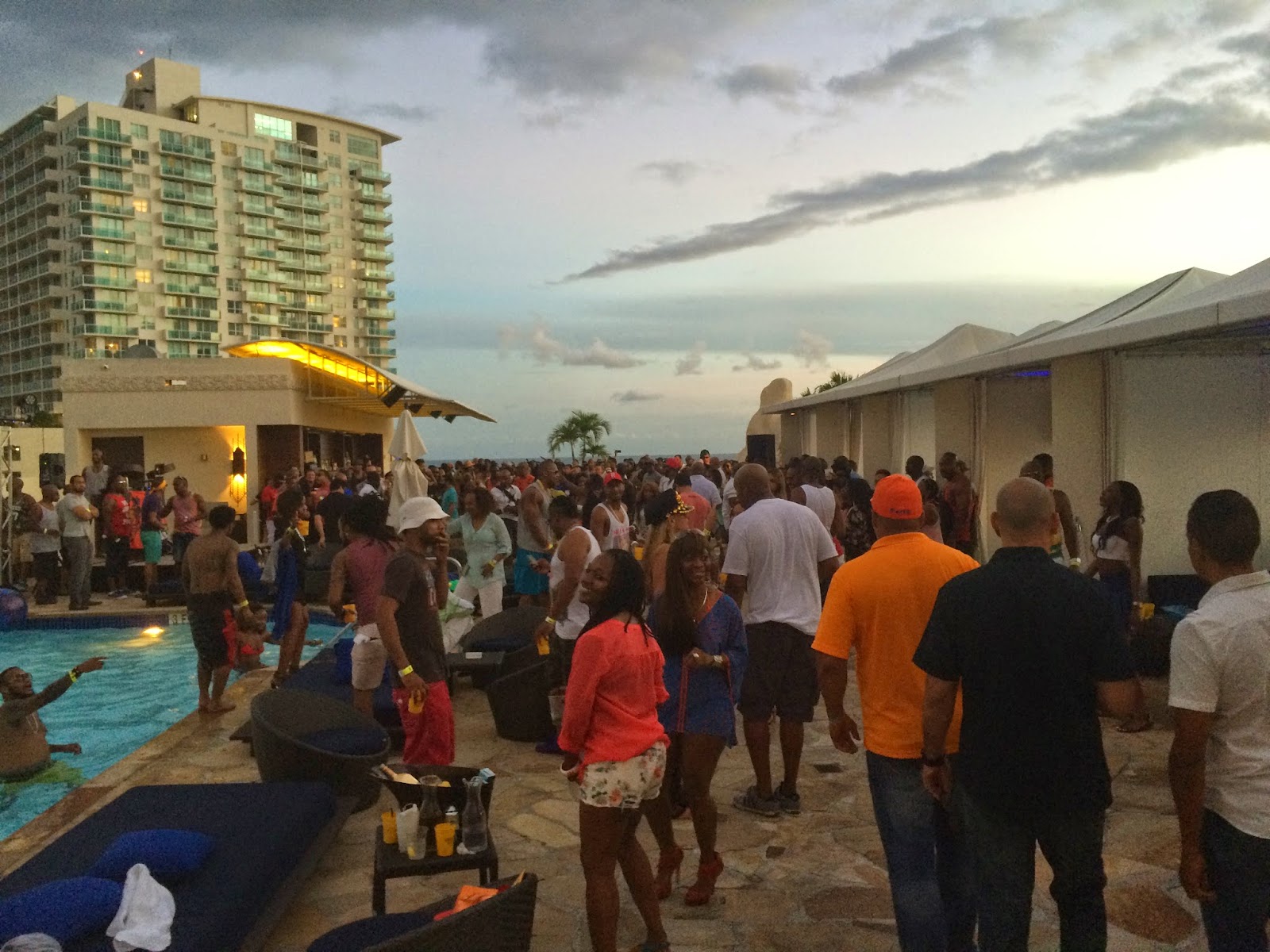 Beautiful people, venue and scenery..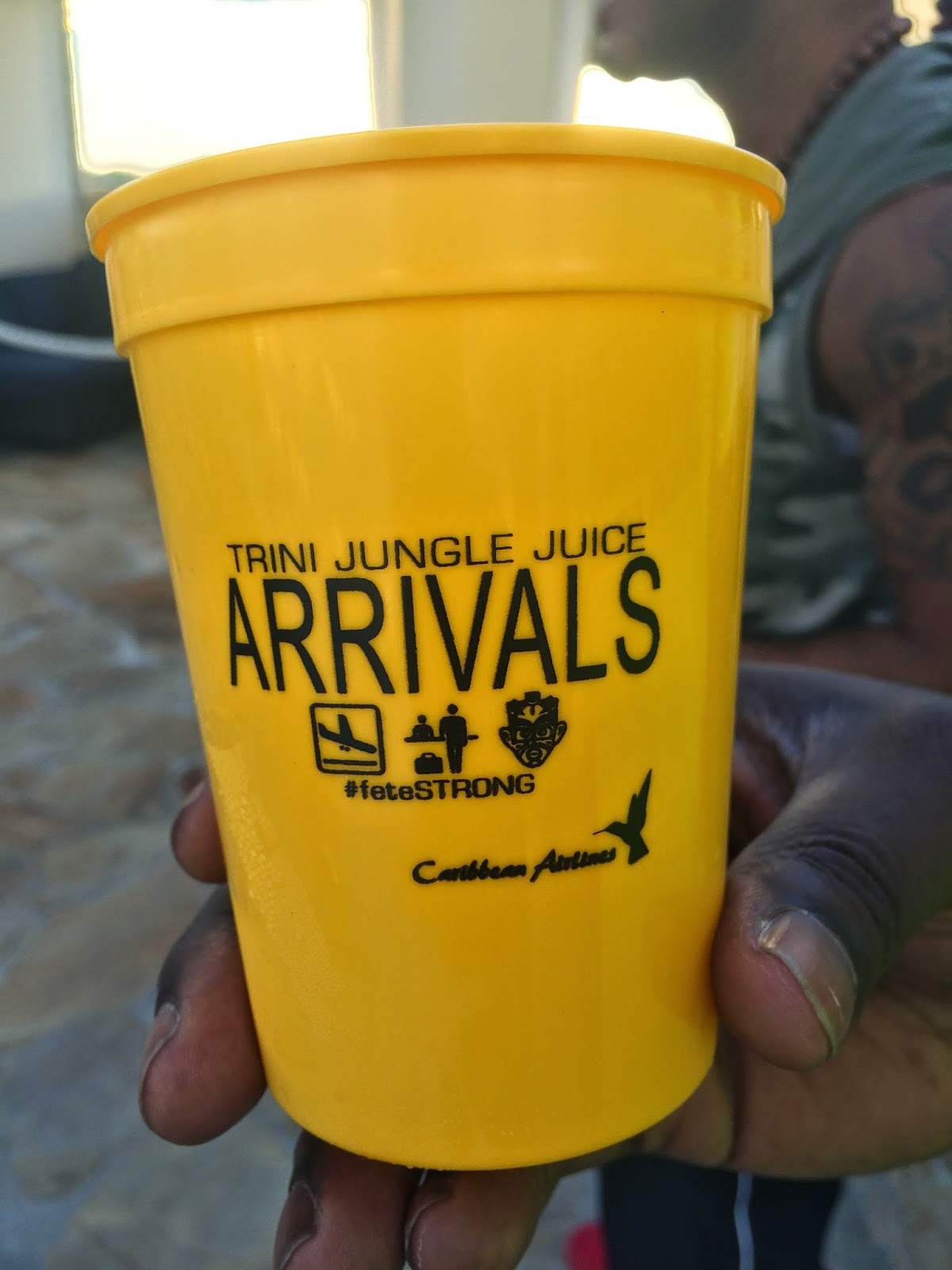 Love this cup.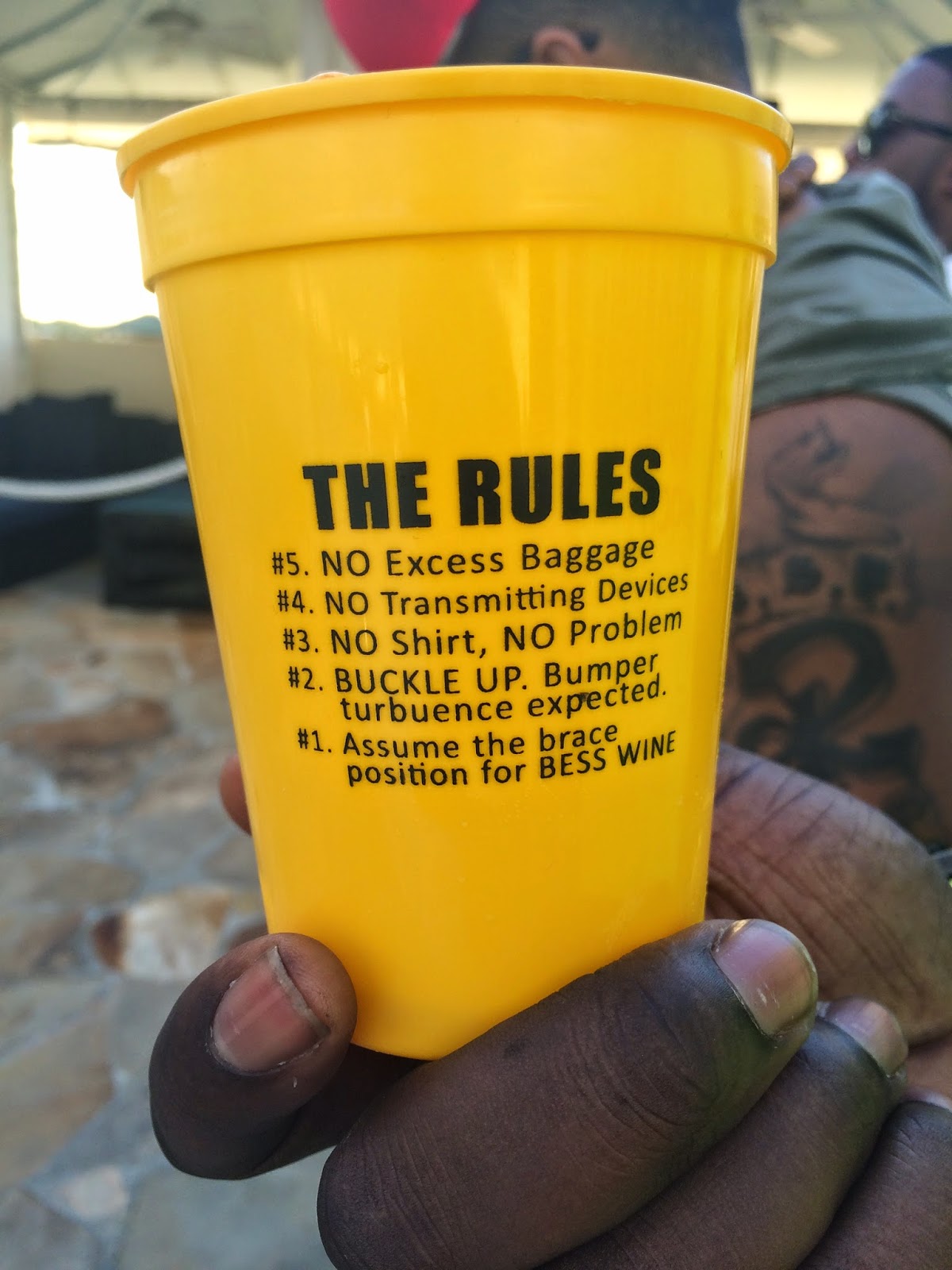 There are rules for everything carnival related…take heed.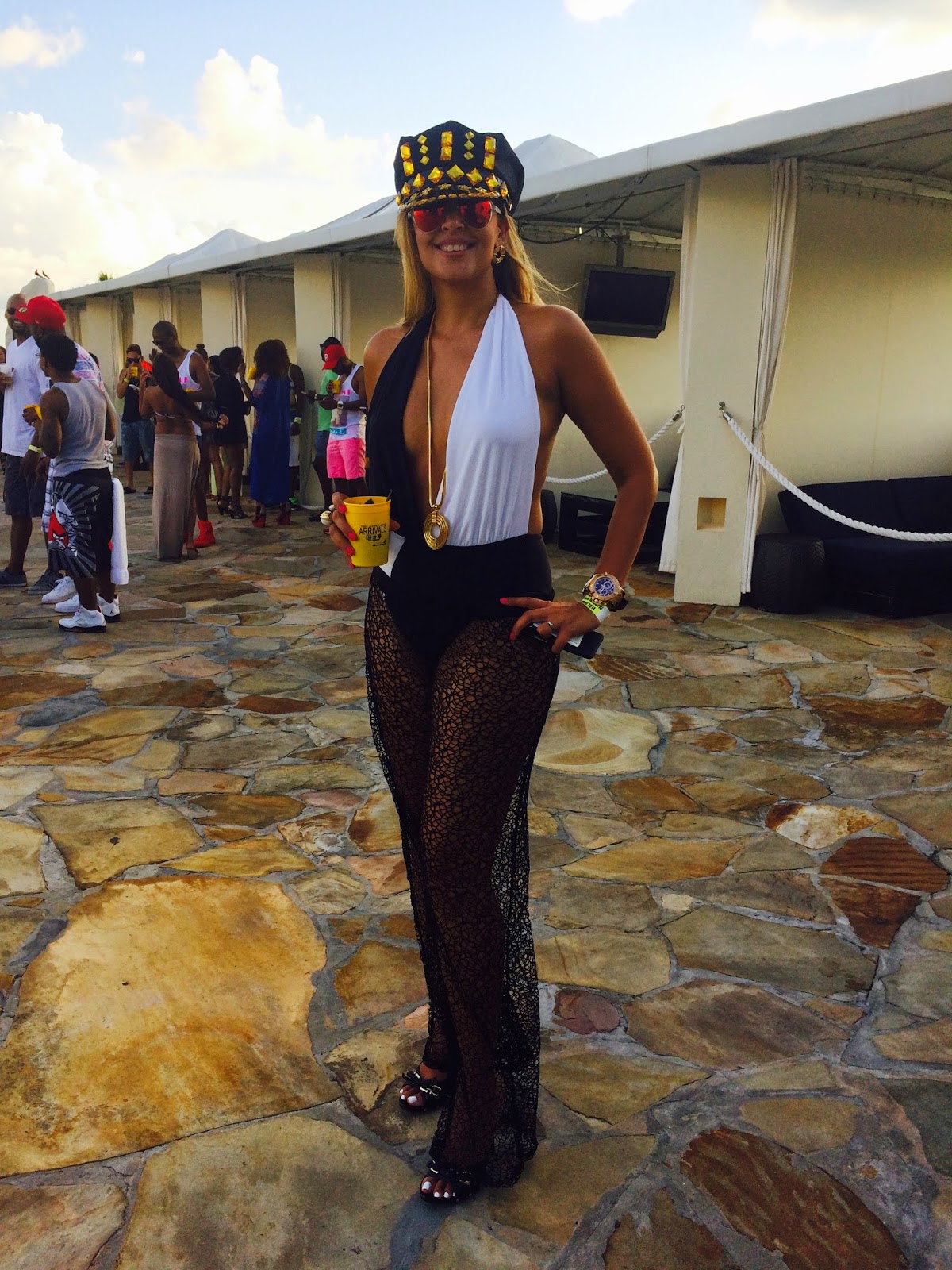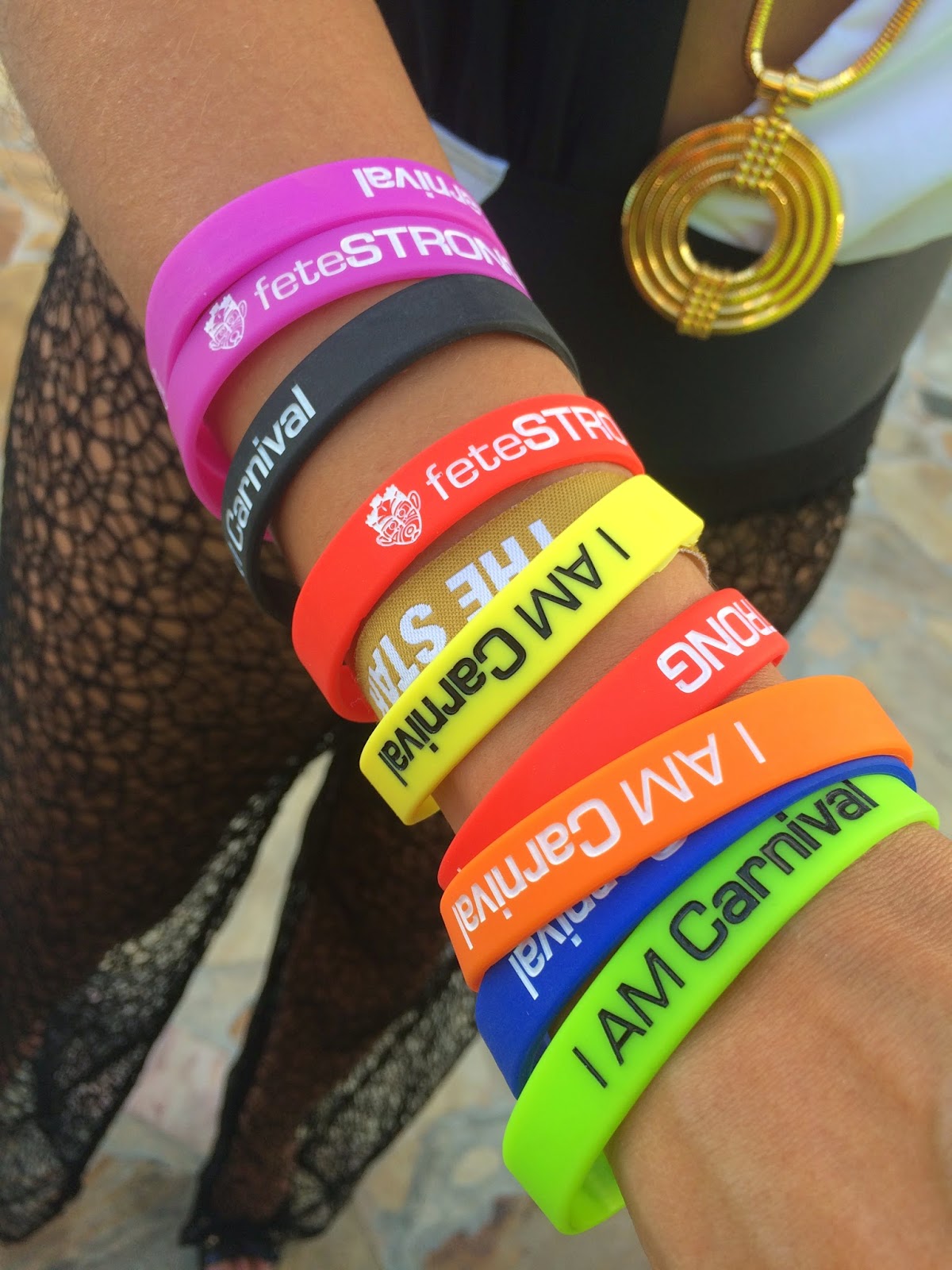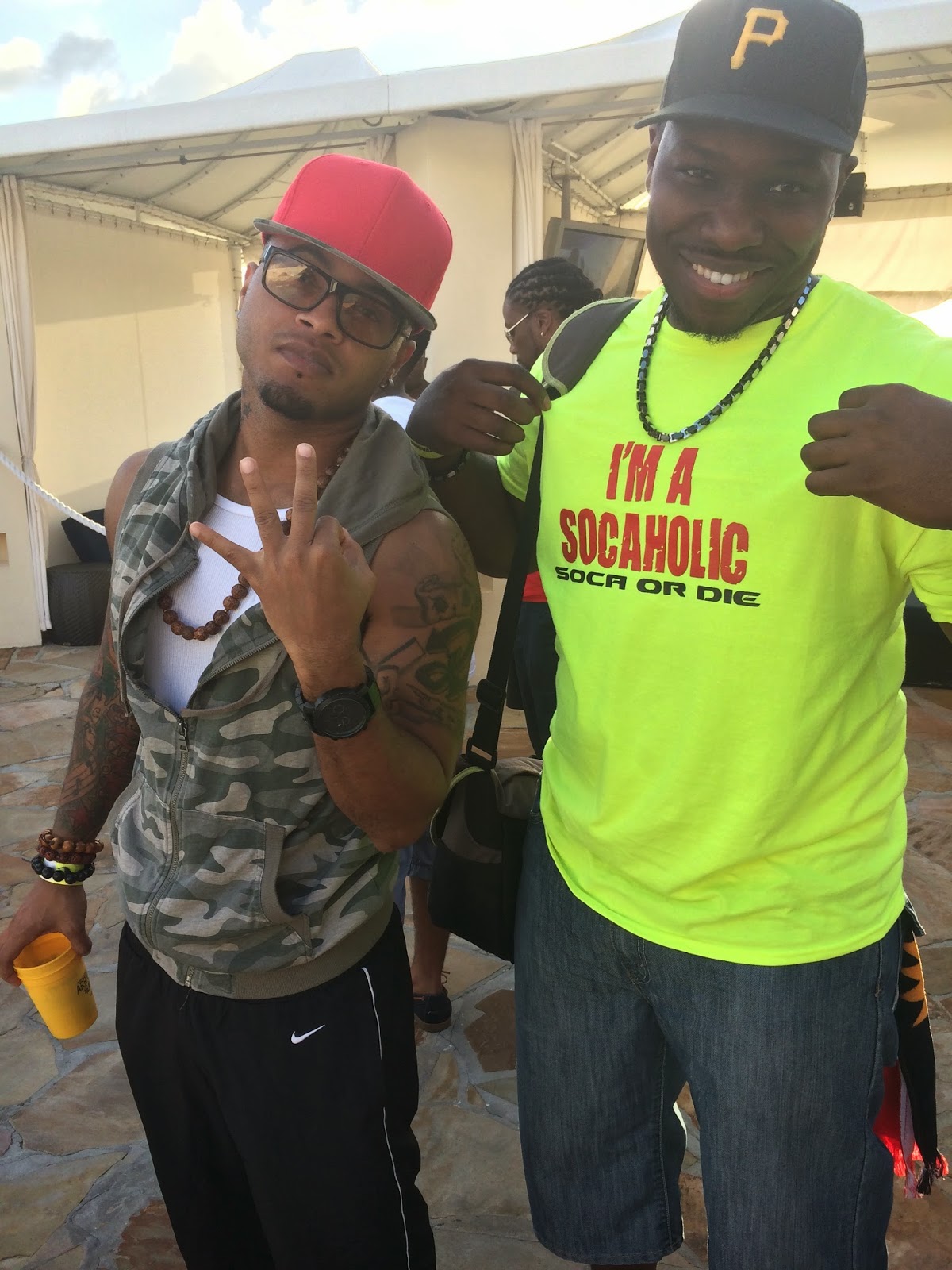 It's Drue! & Manager Karim Harrigan
Got to meet soca Vagabond Ricardo Drue & manager Karim "Kharma" Harrigan… true hooligans…true socaholics…good people …good vibes :).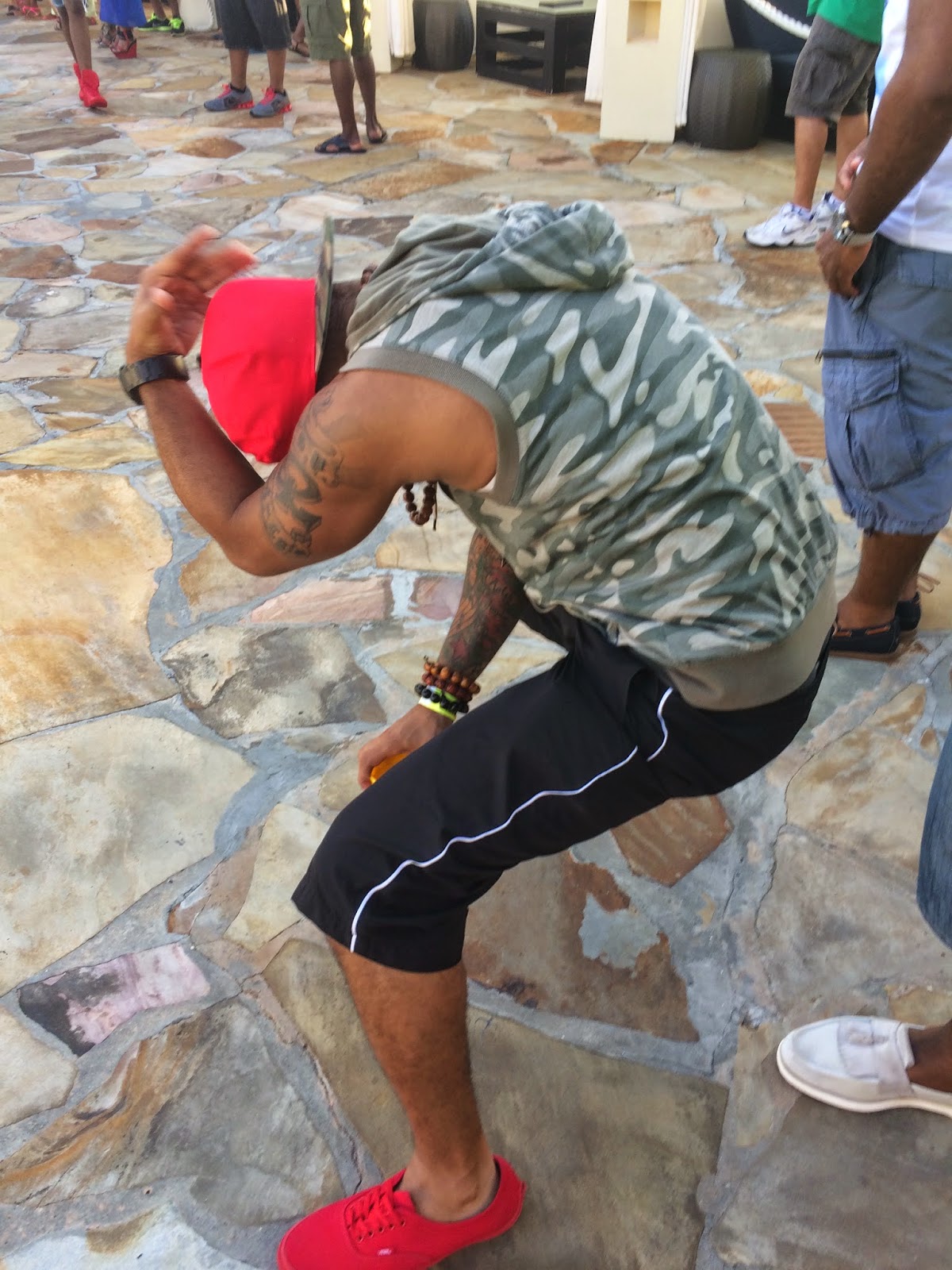 "I ain't even wine on a gyal yet and they calling me a hooligan…"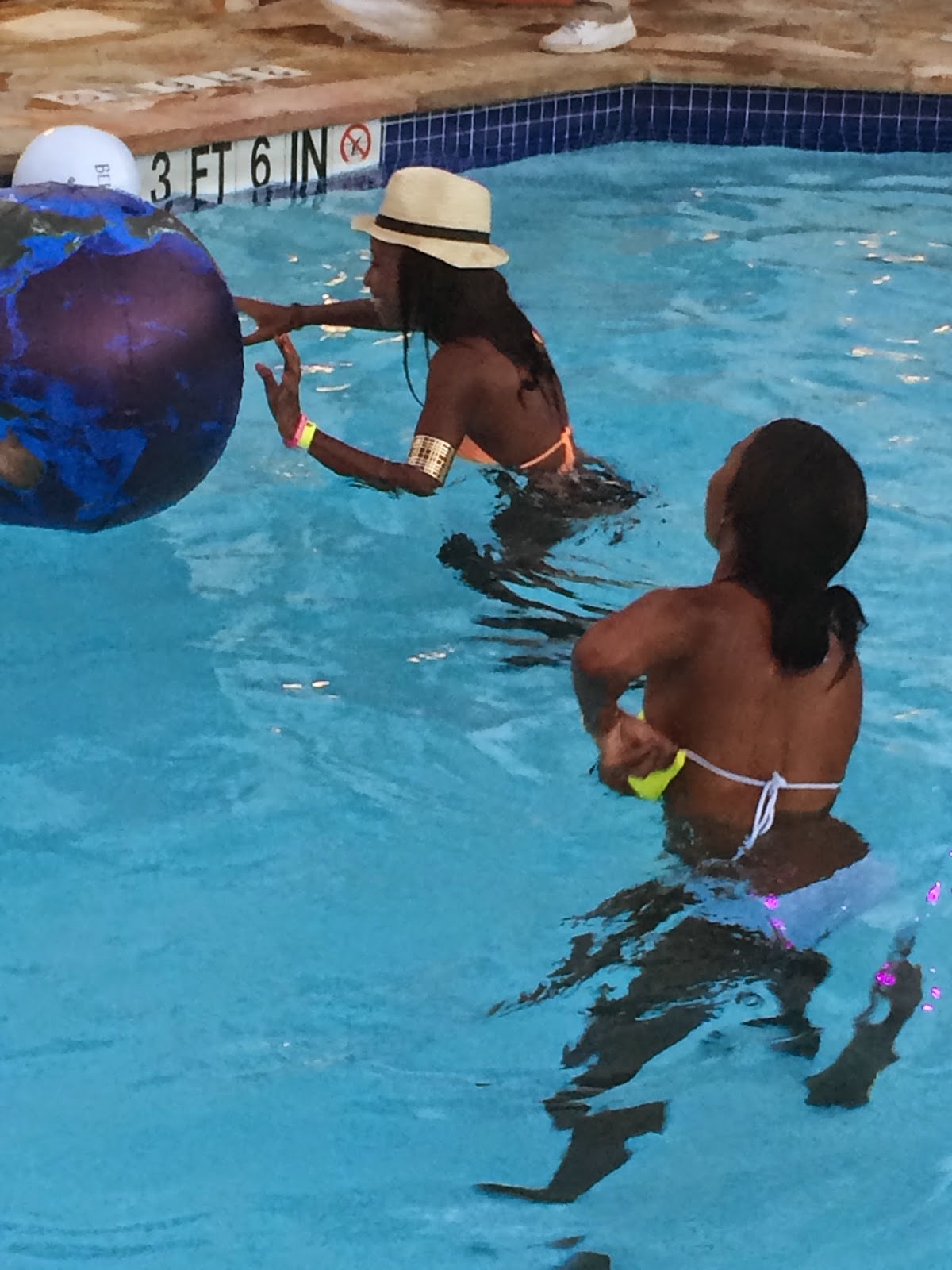 Appropriate behavior at a pool party..no stushness here.
Thursday night:
…ended up in Tribe Ignite. And I must say if you go with the right people you can create your own experience. All in all, I would do this event again.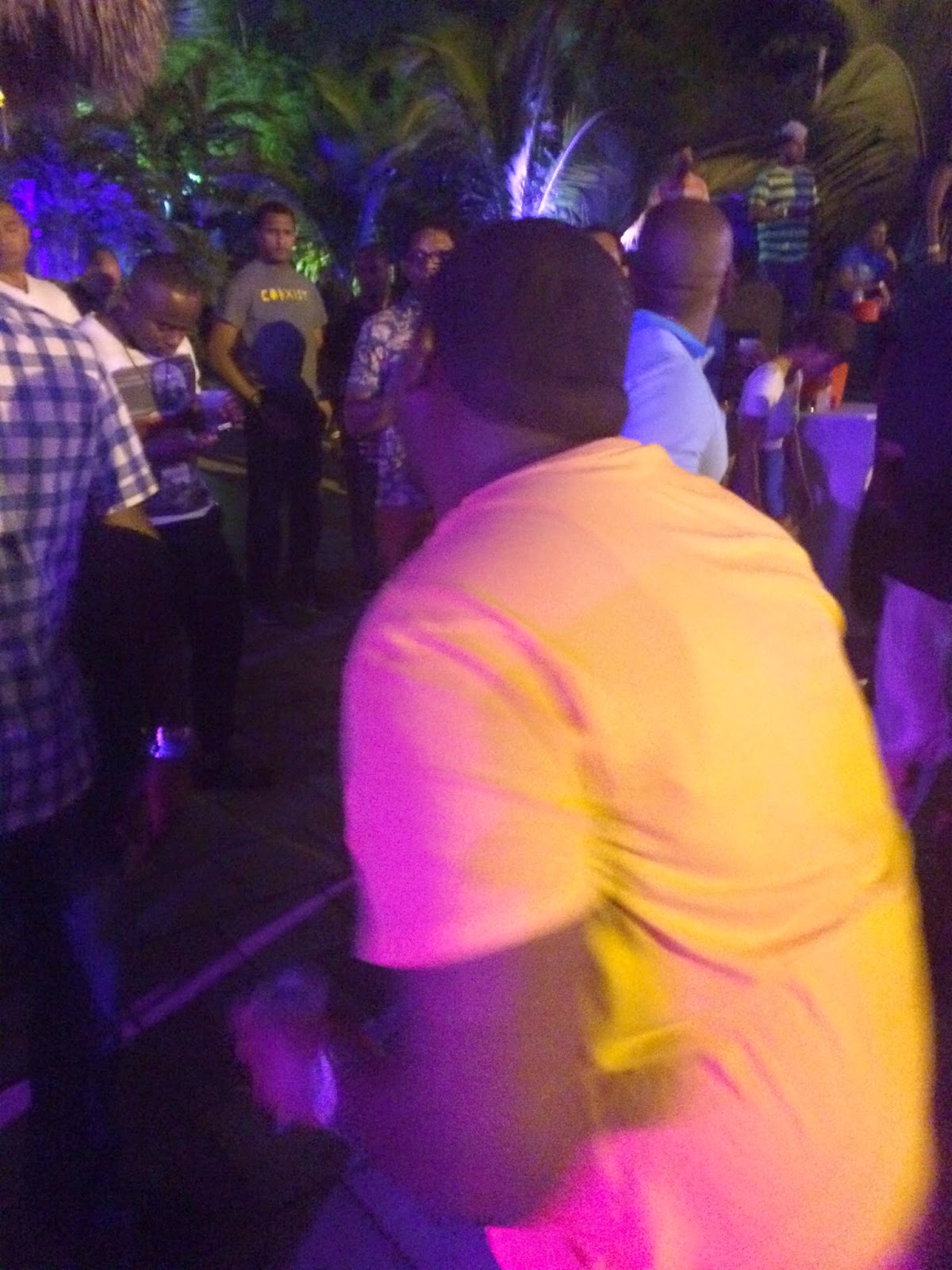 lol my "wotless" friend Wenzel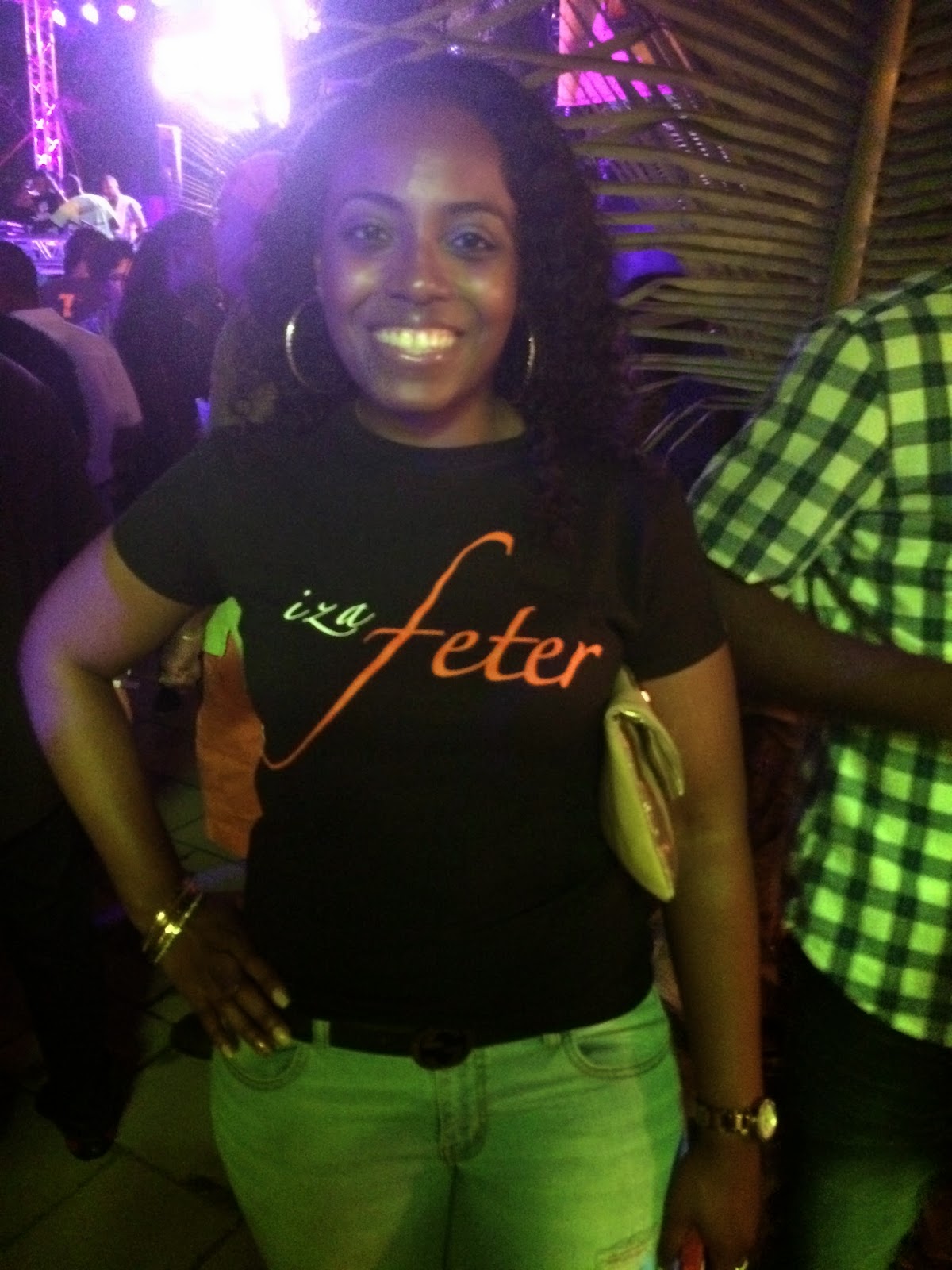 My good friend Tisch…love this tee!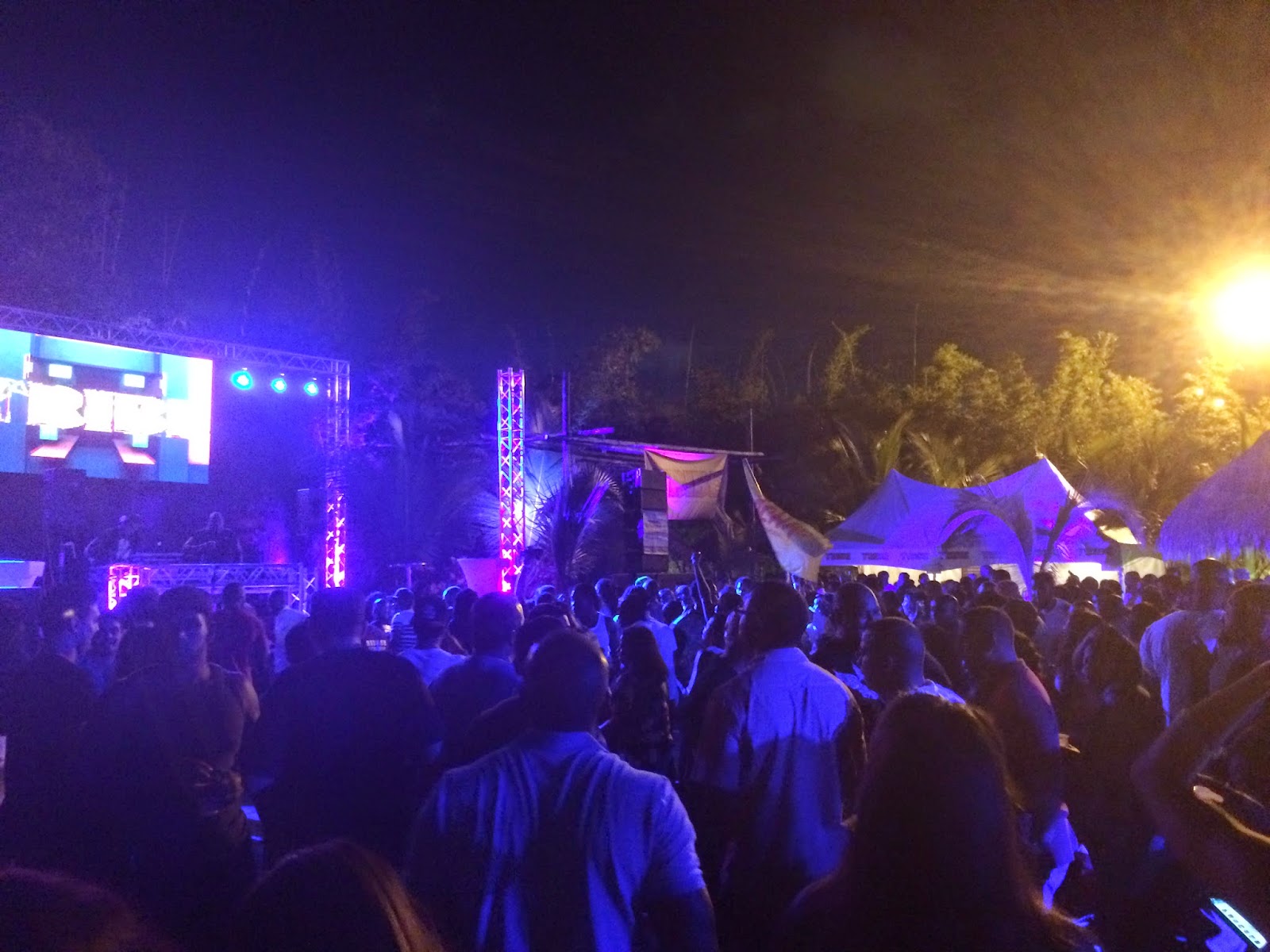 Tribe Ignite …crowd was pumping
Friday morning:
Me and my Bahamas crew rocked the "Ben Up/Candy Coated" Boat….thankfully the boat "tun ova" in a good way…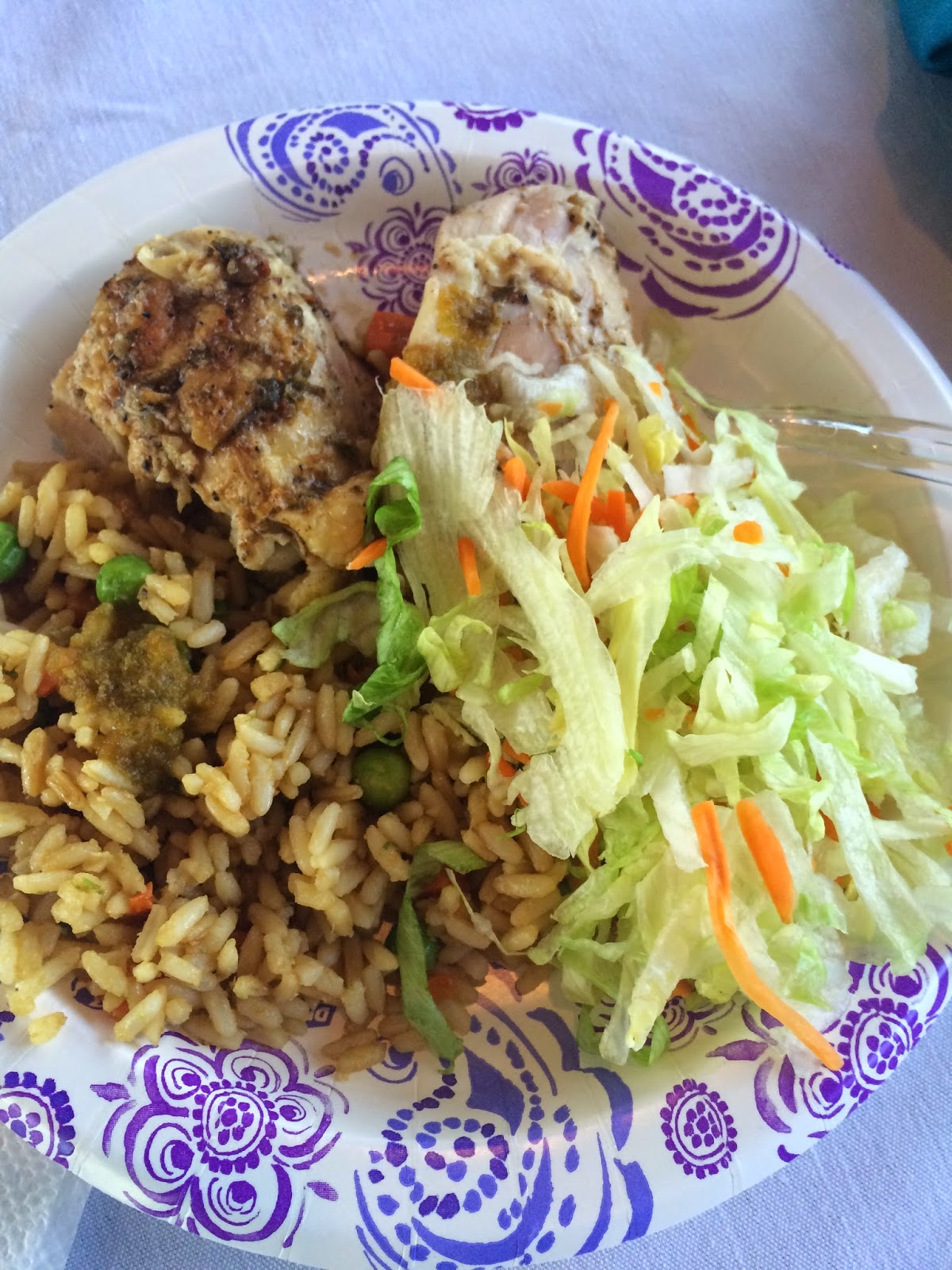 Food was nice…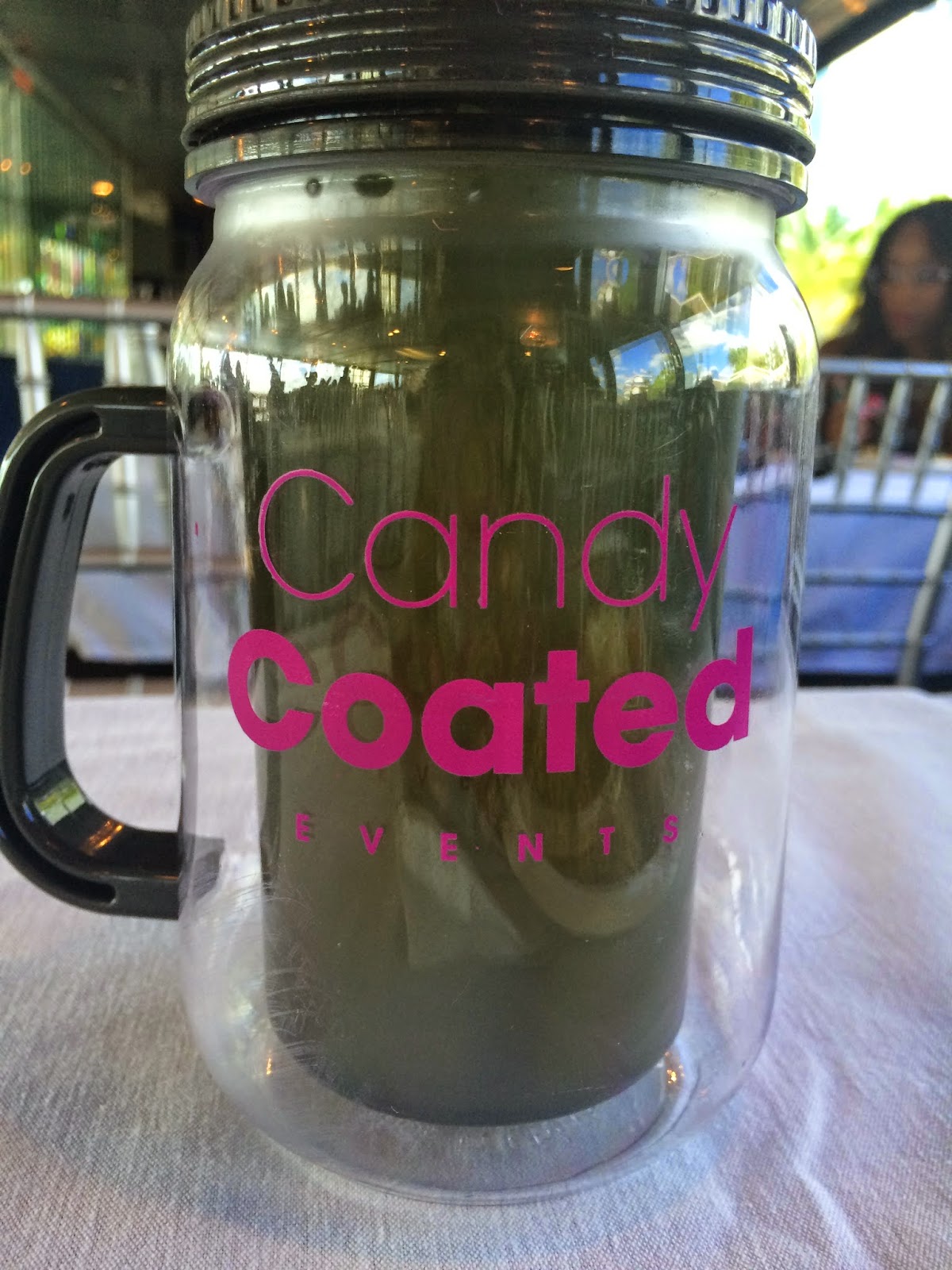 Love these mugs…and the complimentary drink prior to setting sail…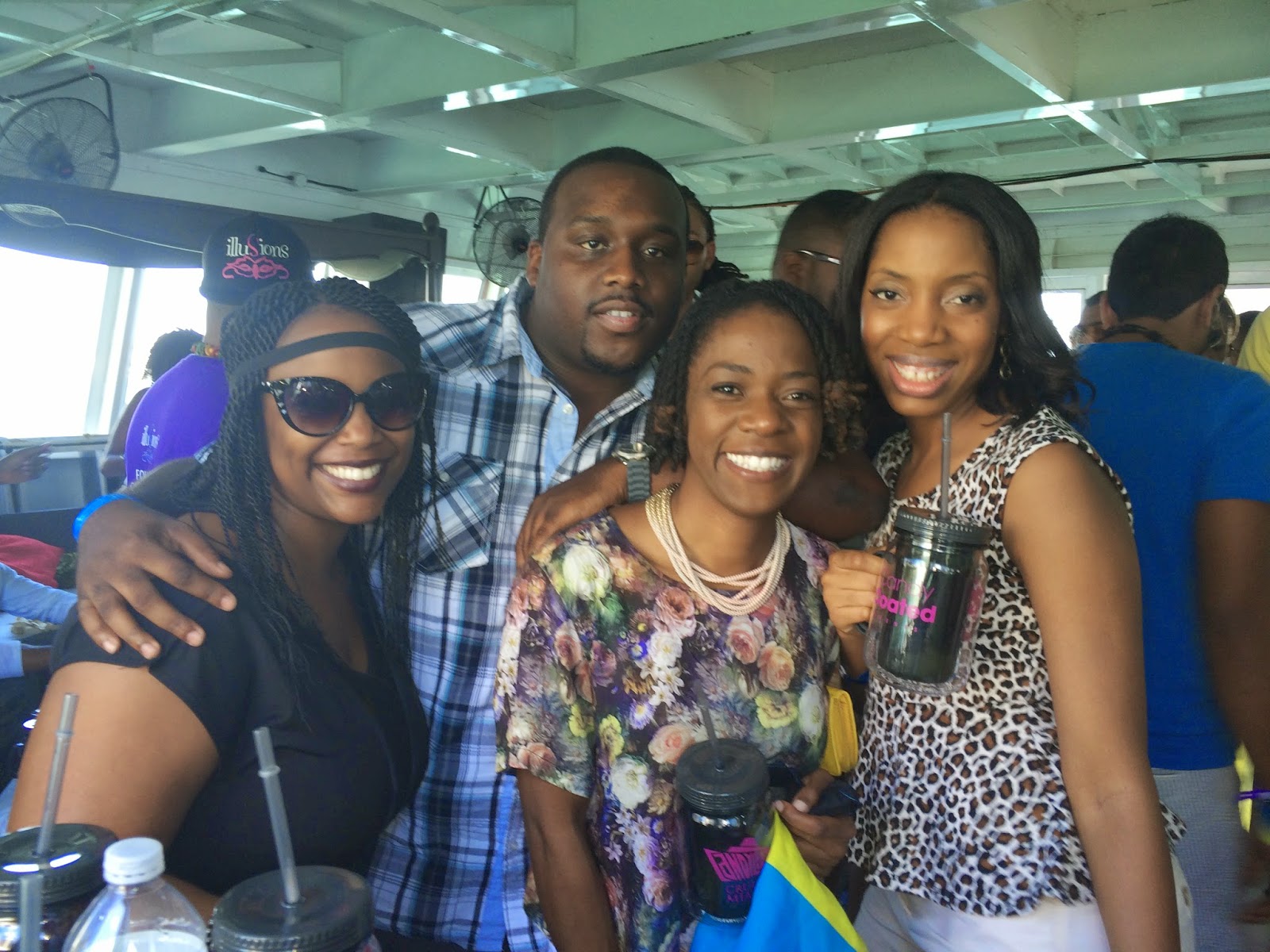 My "Framily"…part of the 242 Team No Sleep Bahamas Crew
The Ben up boat is now a MUST-FETE for the Miami itinerary…I don't know what ya'll doing but I will be on that boat next year…
Friday night:
2014 Miami Broward King & Queen Competition in my individual costume designed by iWillDesigns.
Not gonna lie …I was nervous but when the rum and music hit me ….(see pictures below)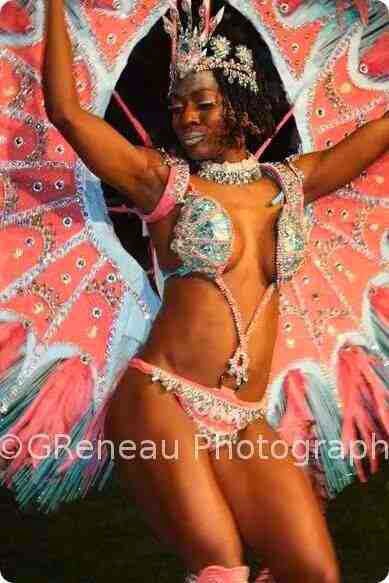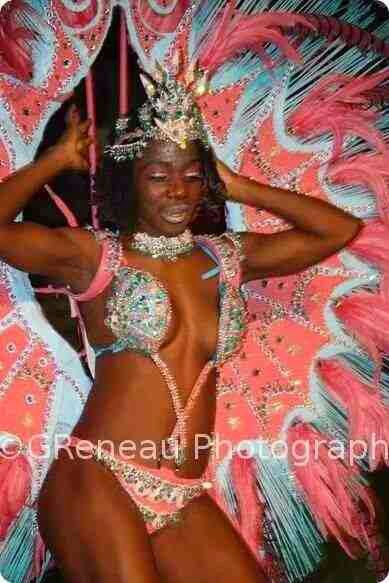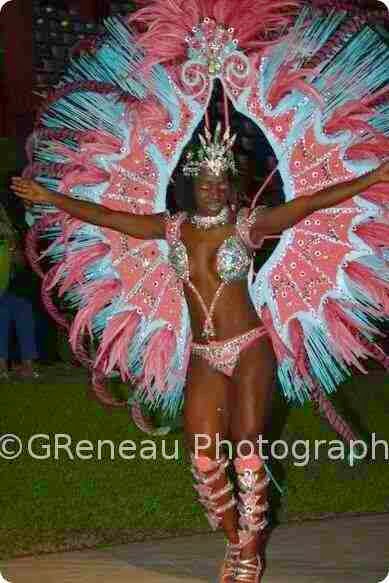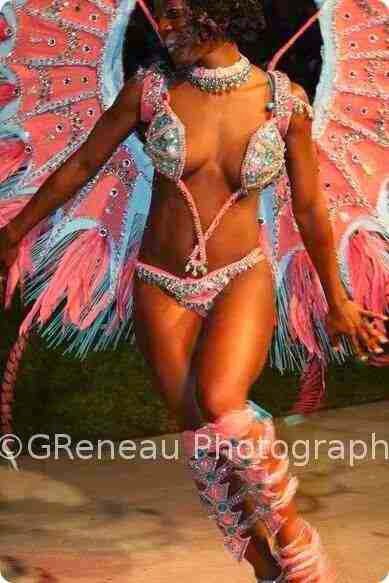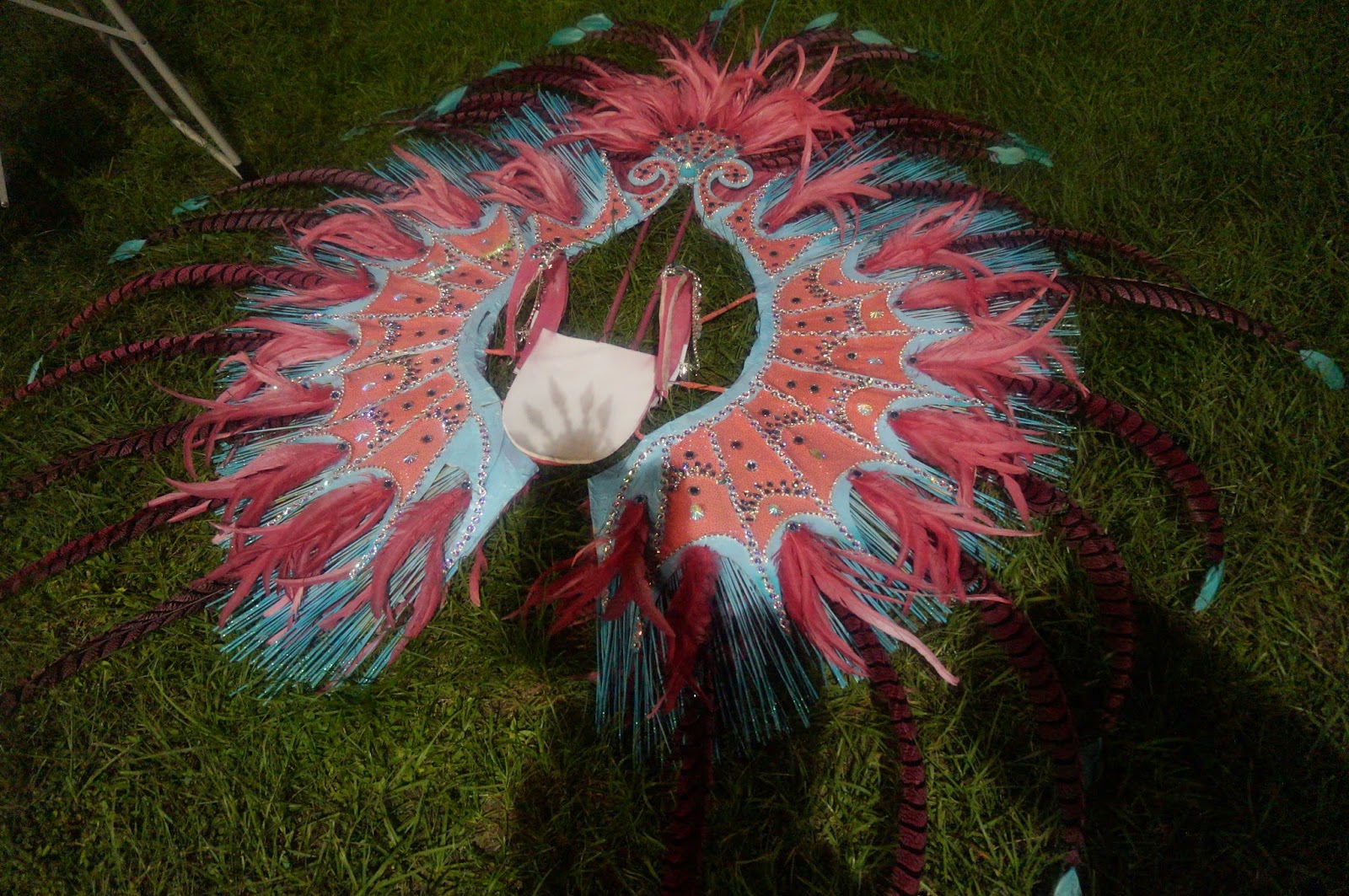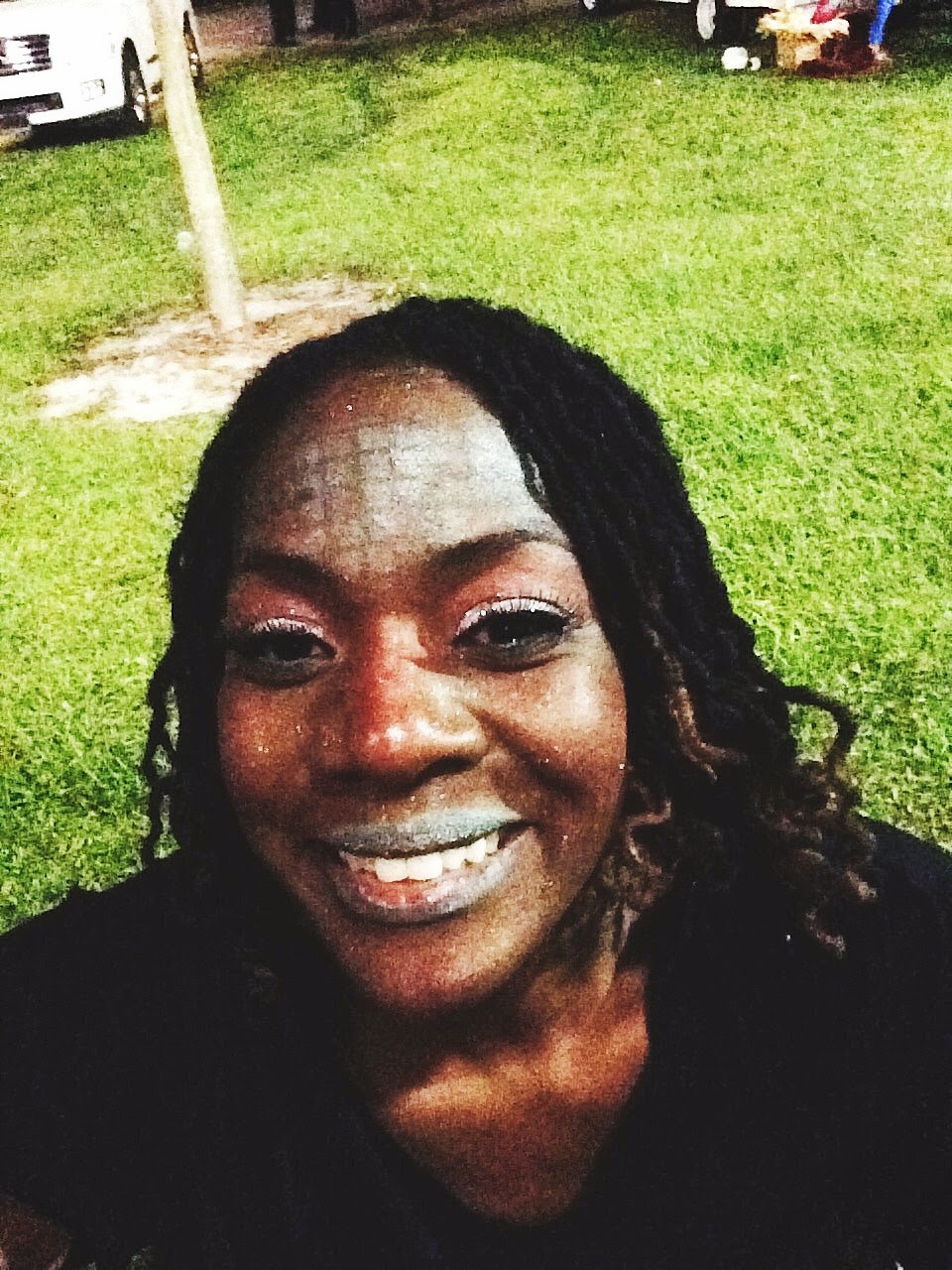 Make up done by Abby Olurin.
Early Saturday am and I mean early (event started at 4am)…we headed to the Miami version of the one and only Vale Vibe Breakfast Fete that (in my opinion) never disappoints…food inclusive of the price of about $45.00; there was a generous selection of continental breakfast and Trini-style breakfast along with "vibes upon vibes". My favorite part of the entire event was when internationally renown DJ Alicia the Duchess brought out the water hose and turned the party into a wet fete (not pictured below). If you weren't there….well in the words of my good friend Robbie "If you een here ya scared and if ya scared…you weren't prepared…and if yuh wasn't prepared…go to bed!!!"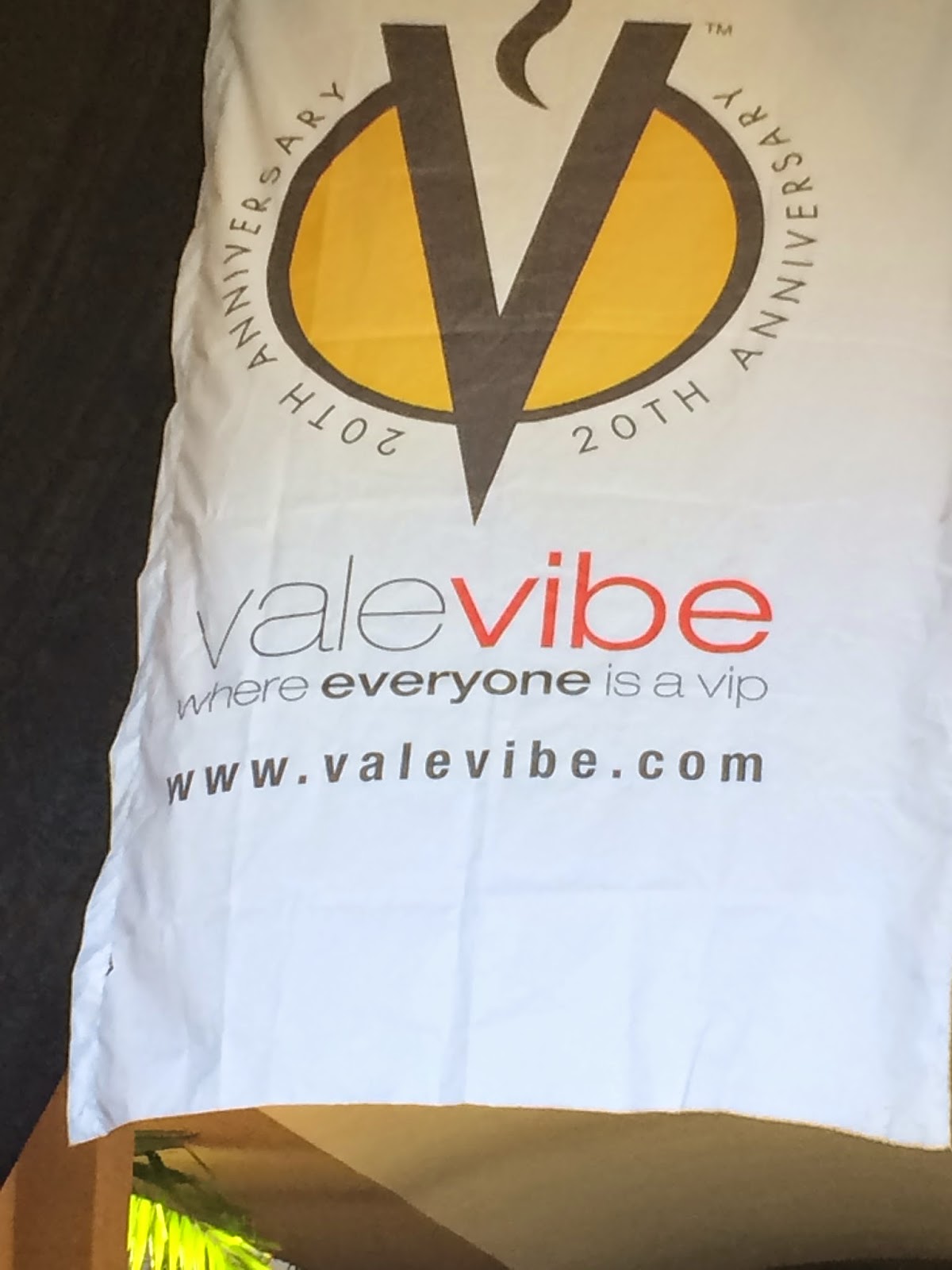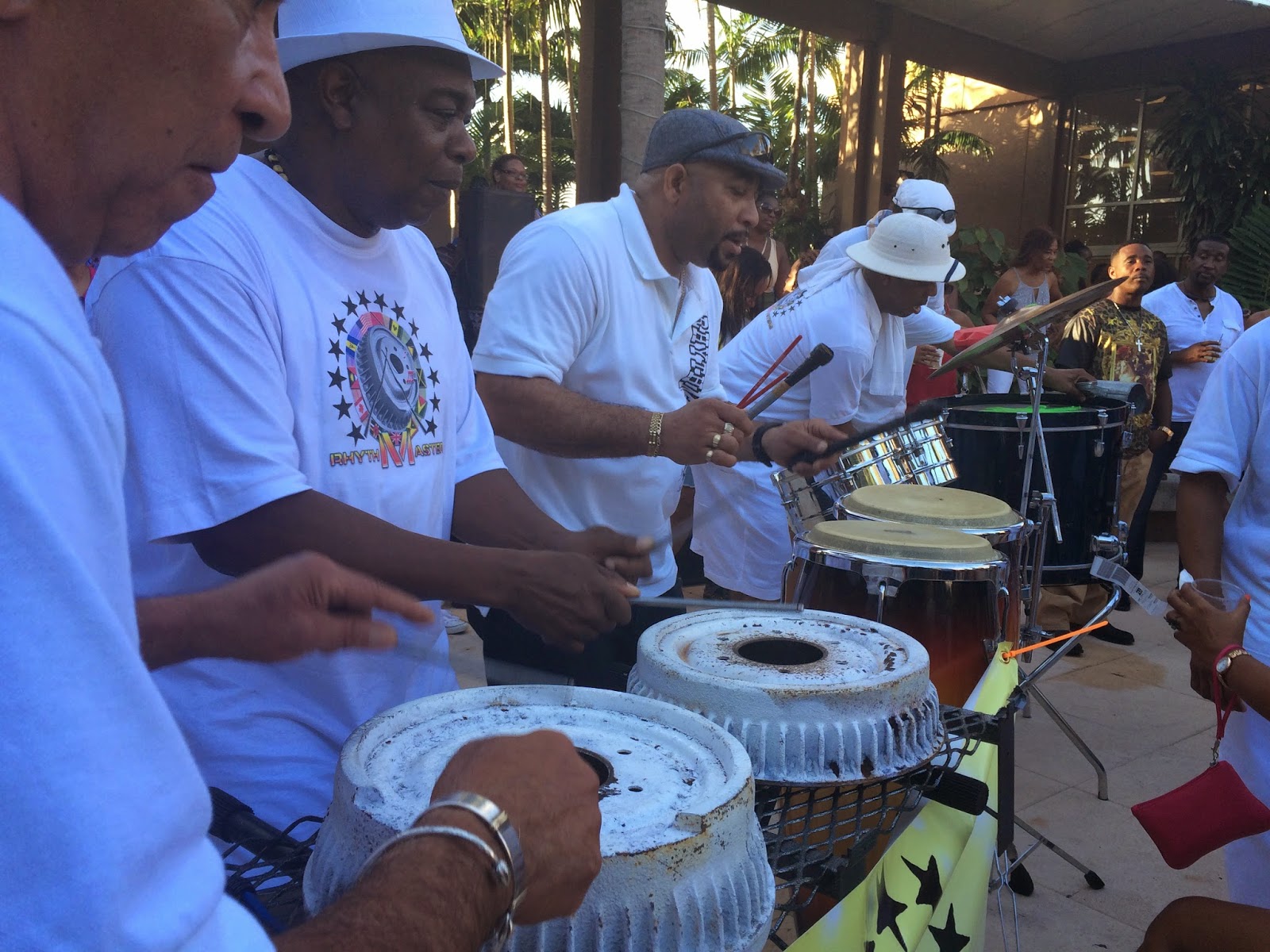 Rhythm section by the Rhythm Masters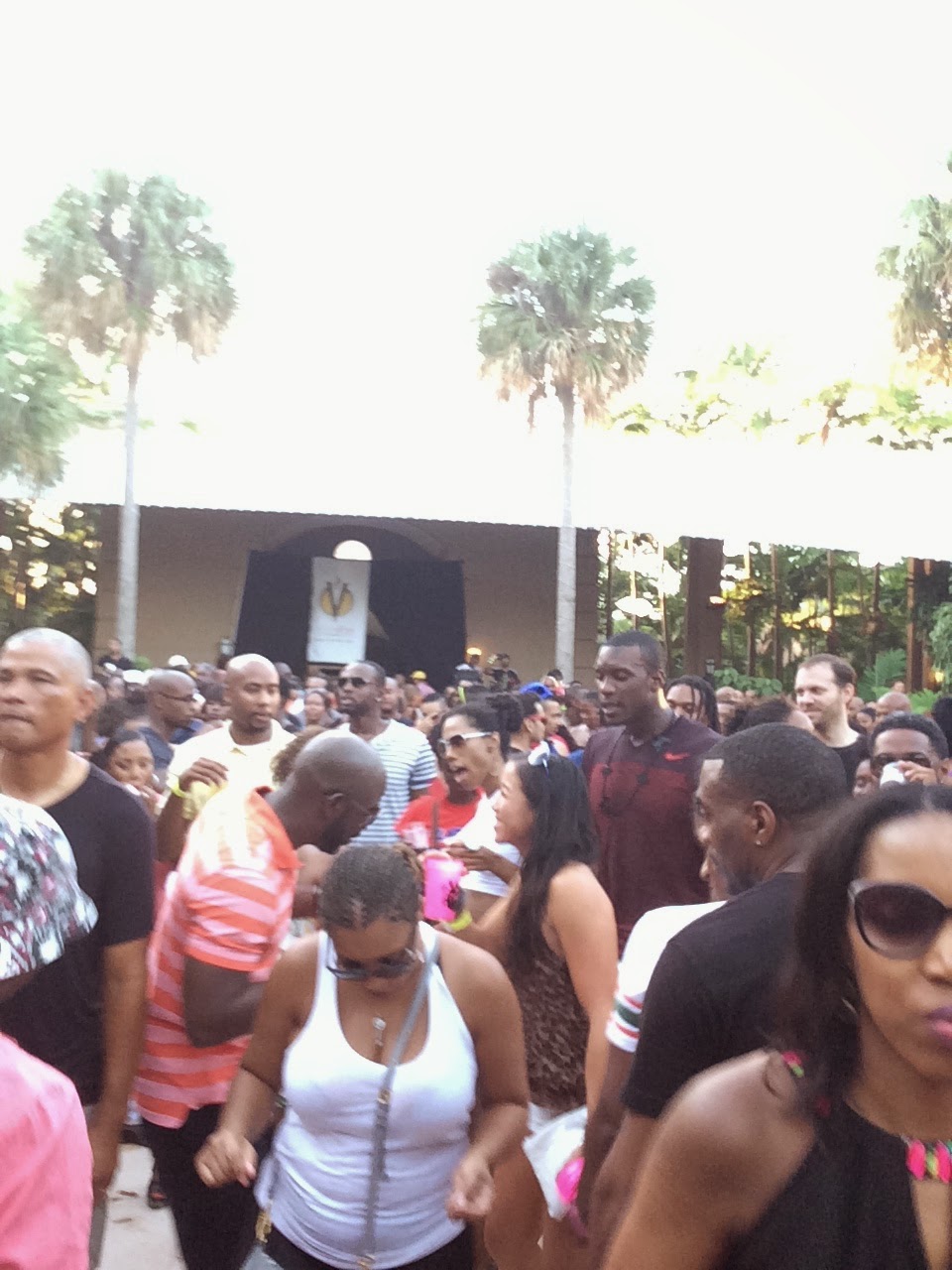 Great crowd…great vibes
Sat am into pm: After Vale, me and my "framily" swiftly ( made our way over to jouvert to play with Red Antz jouvert….
My jouvert experience (well for me) is always a good time. I live for jouvert, I think I'd pick it over "pretty mas" and this experience was definitely up there. From drink service (Jamaican style- baggies), Ricardo Drue was also on the road along with other artists, paint, powder, water and mud and good people. The band was massive but there was no issue finding friends and moving along the trucks. I cannot wait for next year's.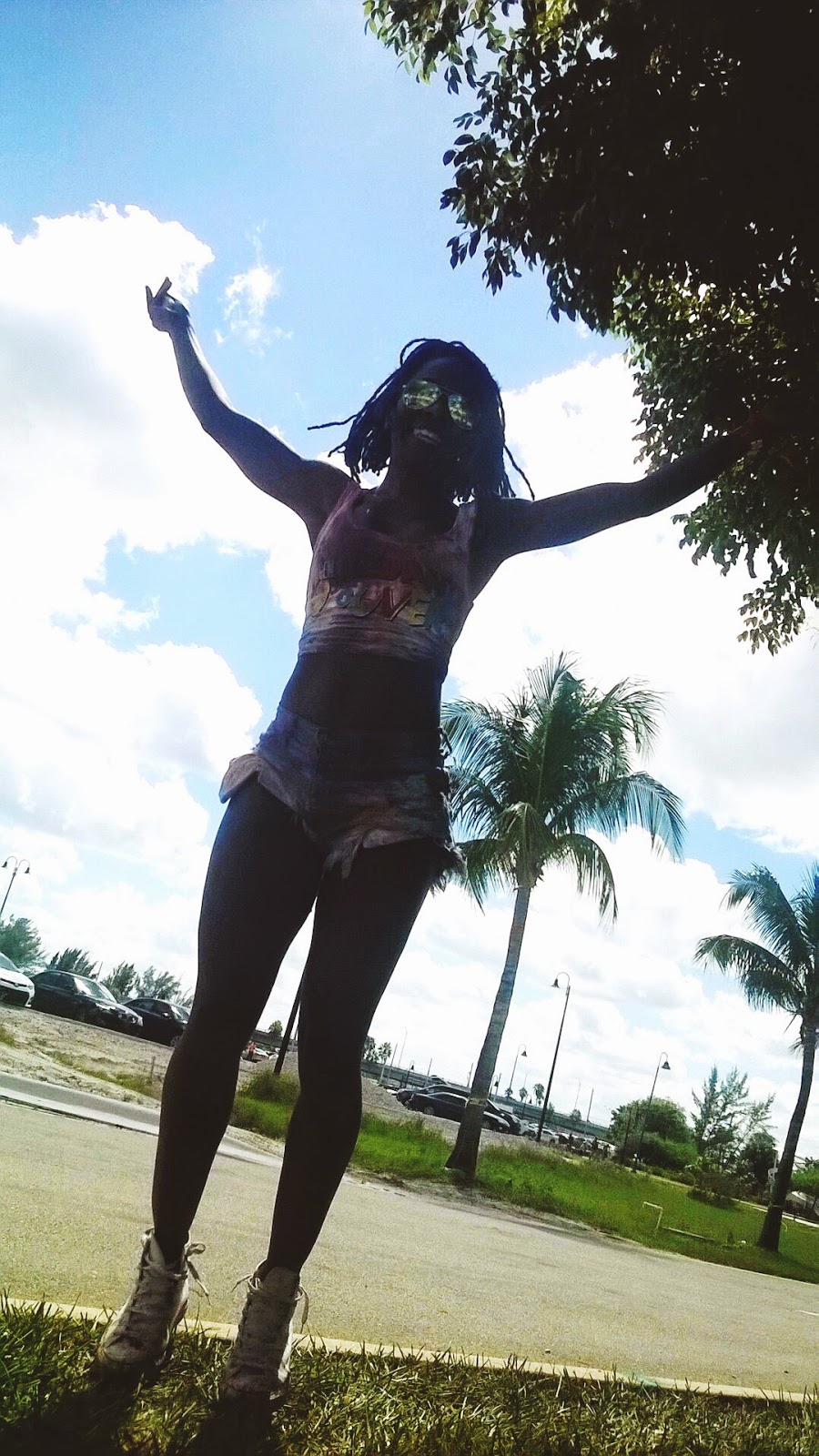 Wasn't ready for Jouvert to end…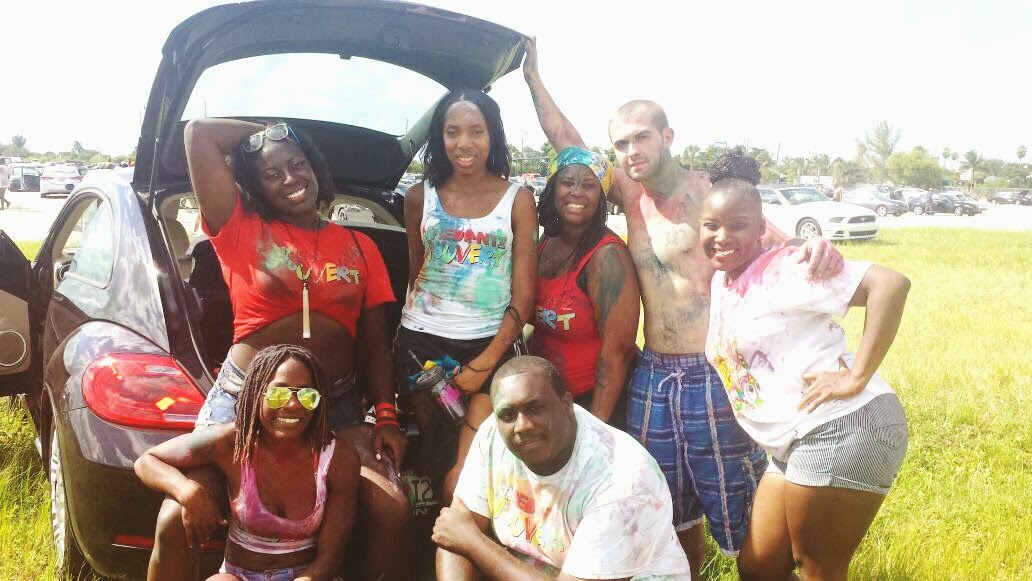 Friends & Family = "FRAMILY"!!!
Then off to sleep (not really) the rest of Saturday to enjoy carnival Sunday….
This carnival Sunday had it's hiccups but in the end…you realize that if you don't make the stage or find your band…carnival evokes positive and good vibes that leave you with a permanent "the glass is half-full" perspective. I'm so happy for the memories, the experience and the quality time spent with old and new friends and looking forward to make new ones…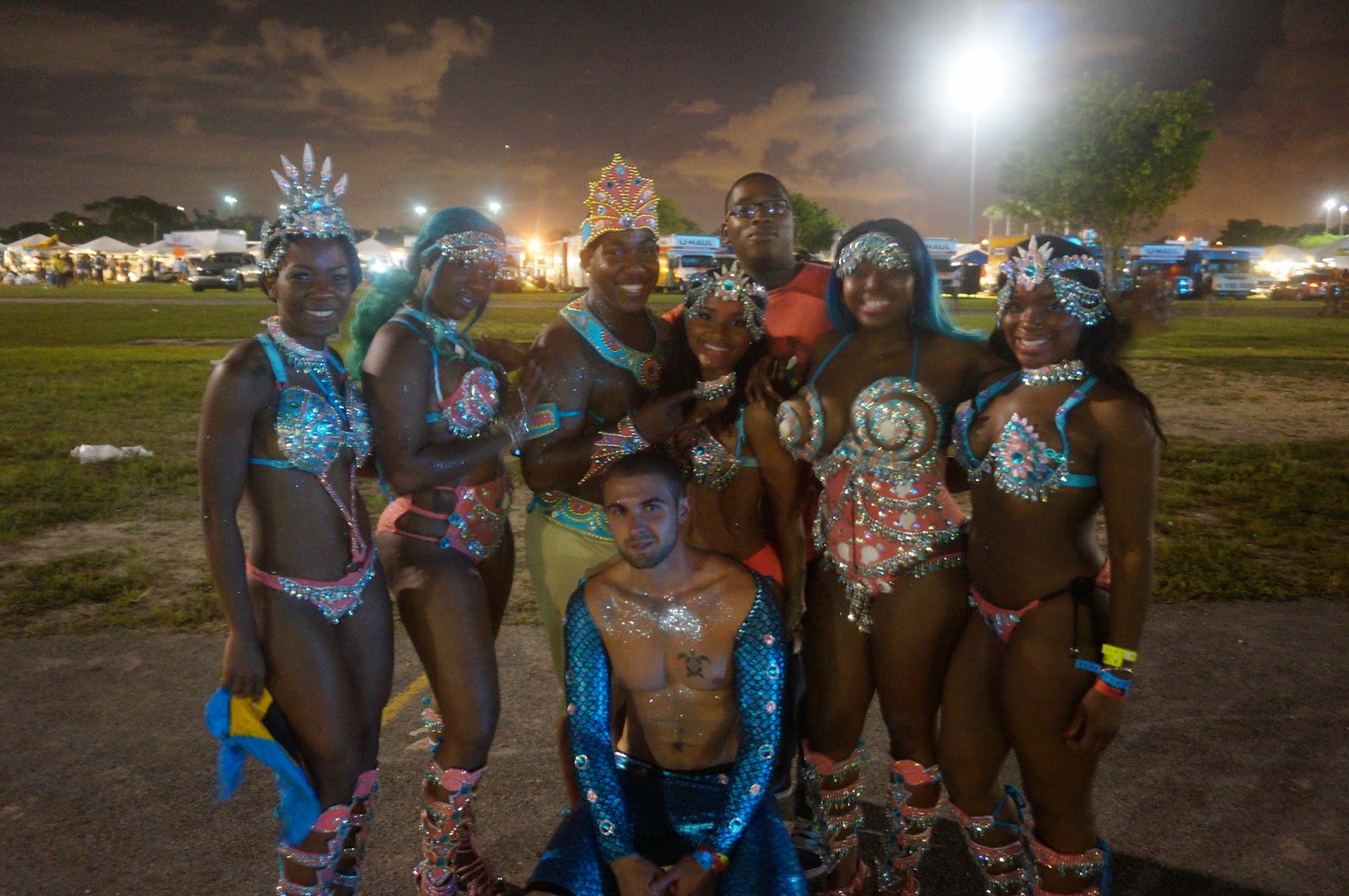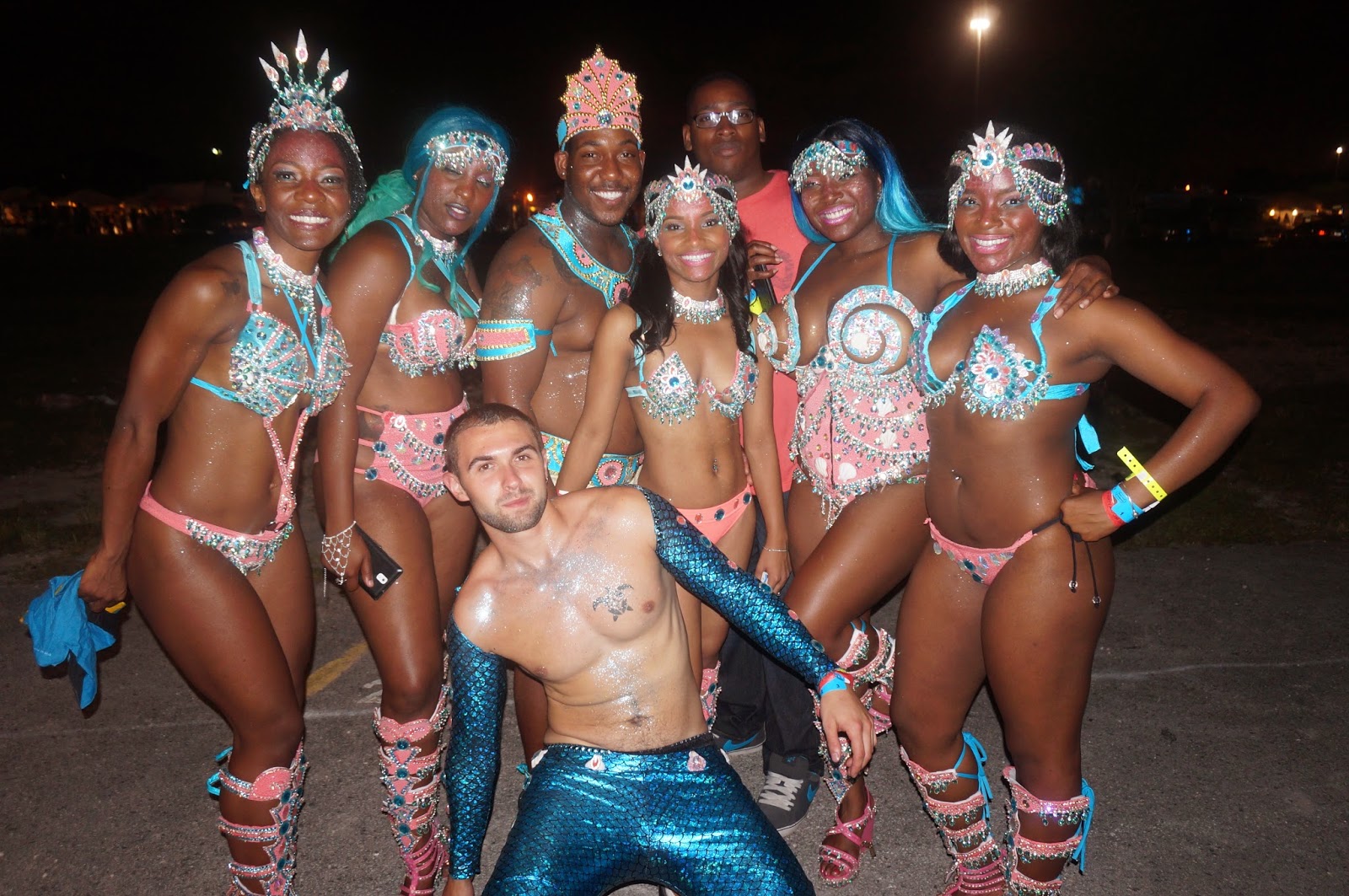 iWillDesigns presents Atlanteans…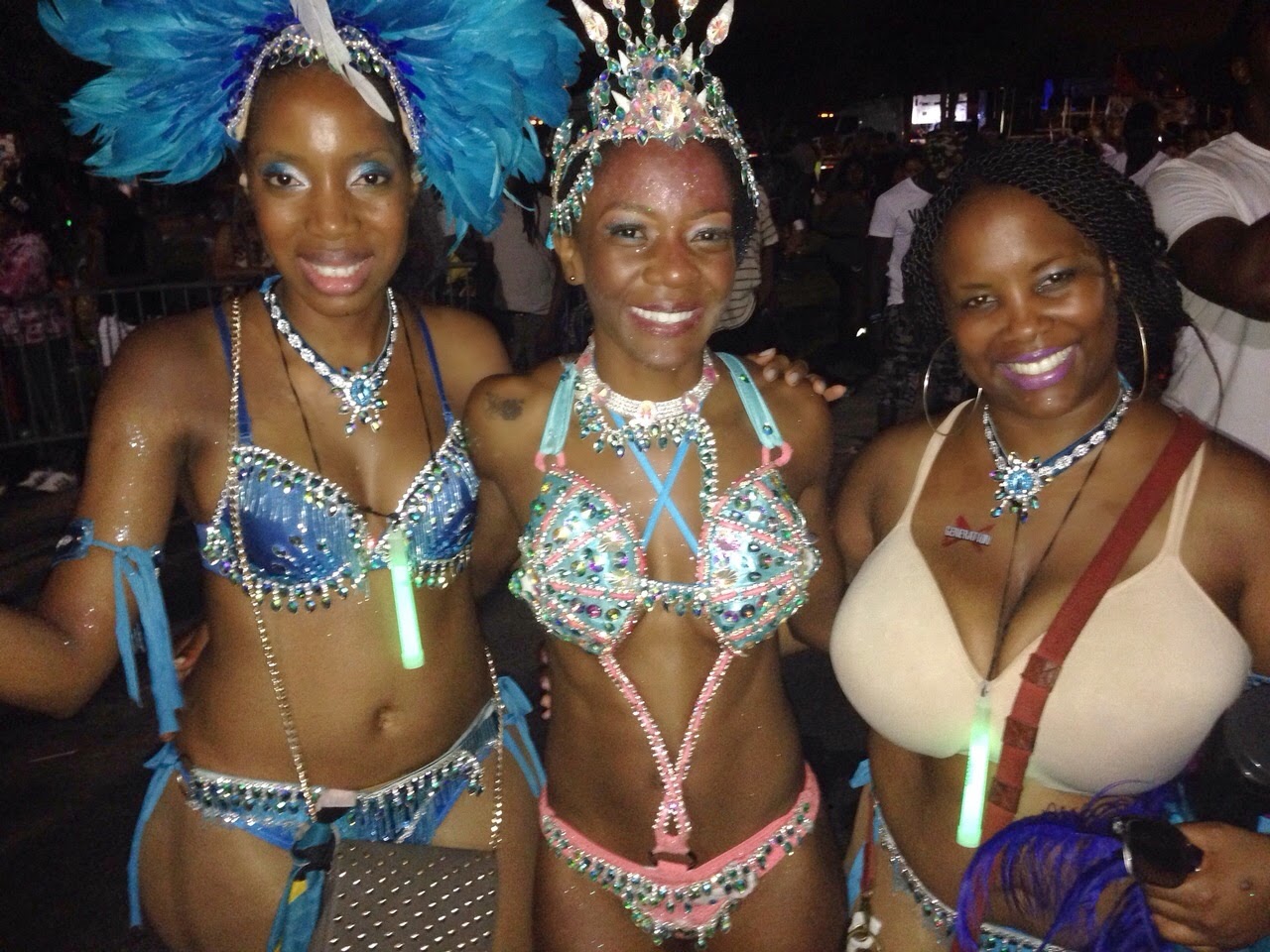 Me and some of my Bahamian carnivalians/Team No Sleep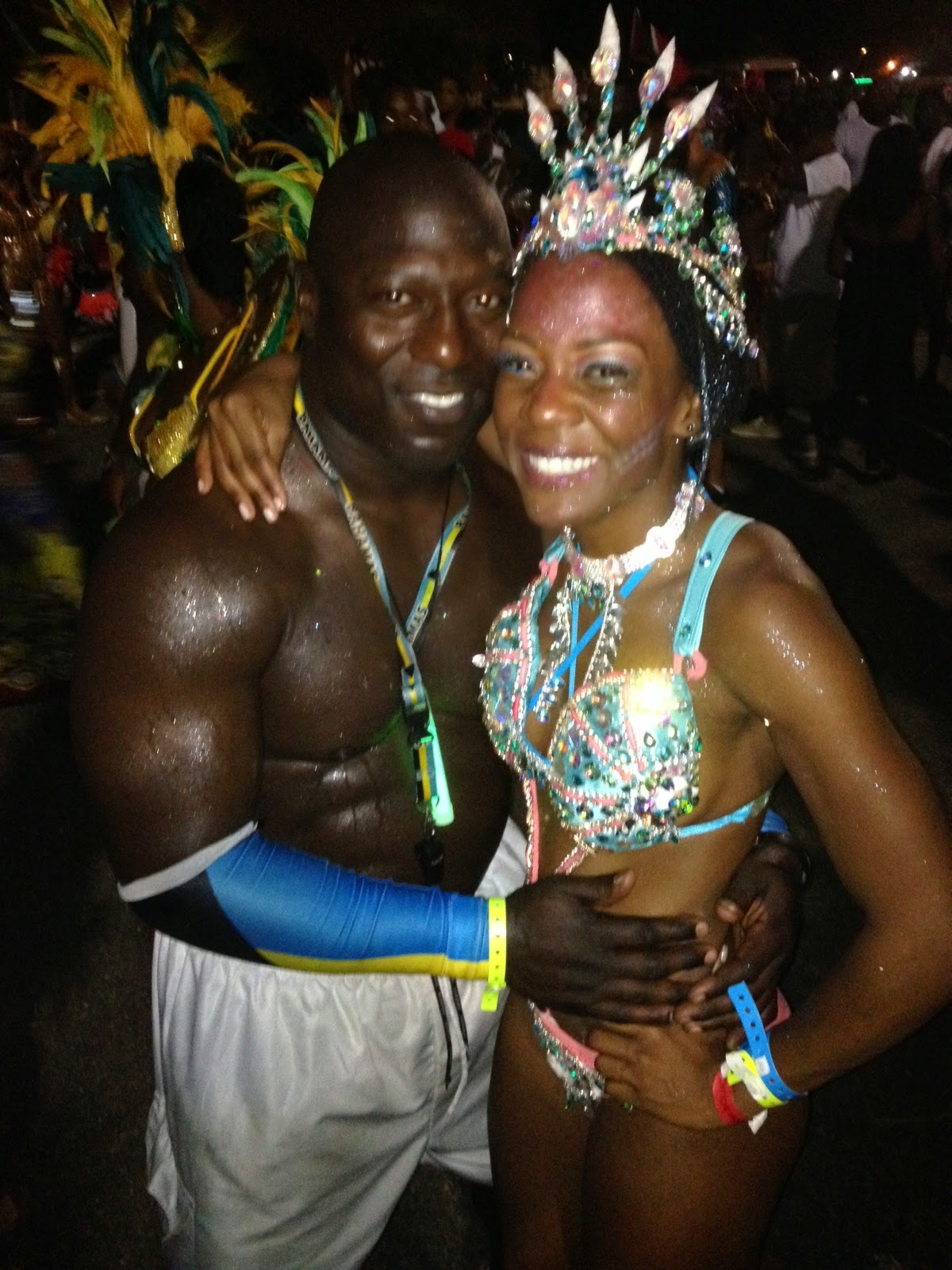 Met up with fellow Bahamian carnival junkie the Carnival Doctor…check him out on Trinijunglejuice.com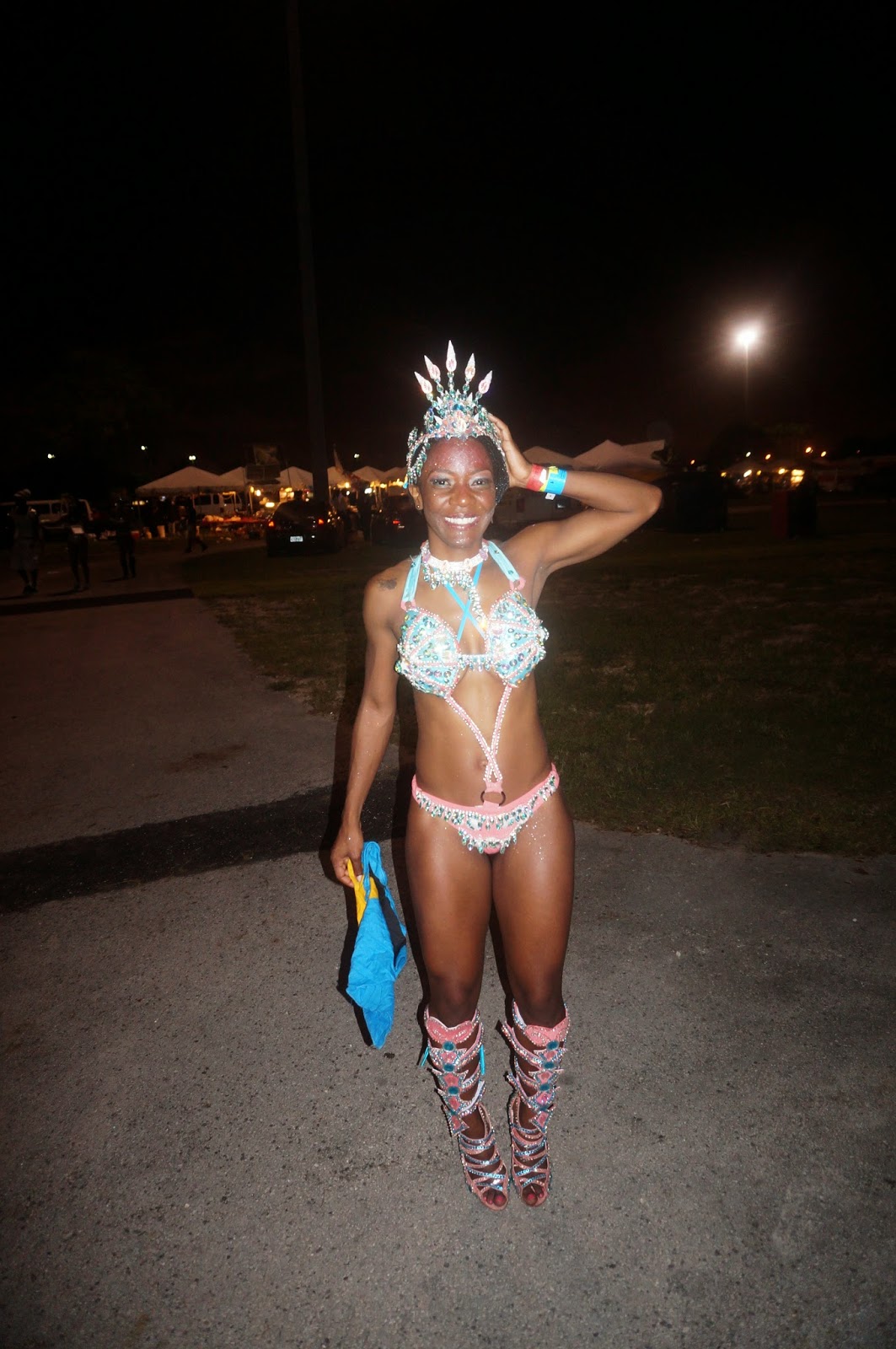 and little ol' me. 😀
And what's the carnival experience without the music….I love this tune by Ricardo Drue.

"The way that I jammin' in the band…they calling me a hooligan…"
Until the next carnival,
xoxo Bahamianista
Til next time,