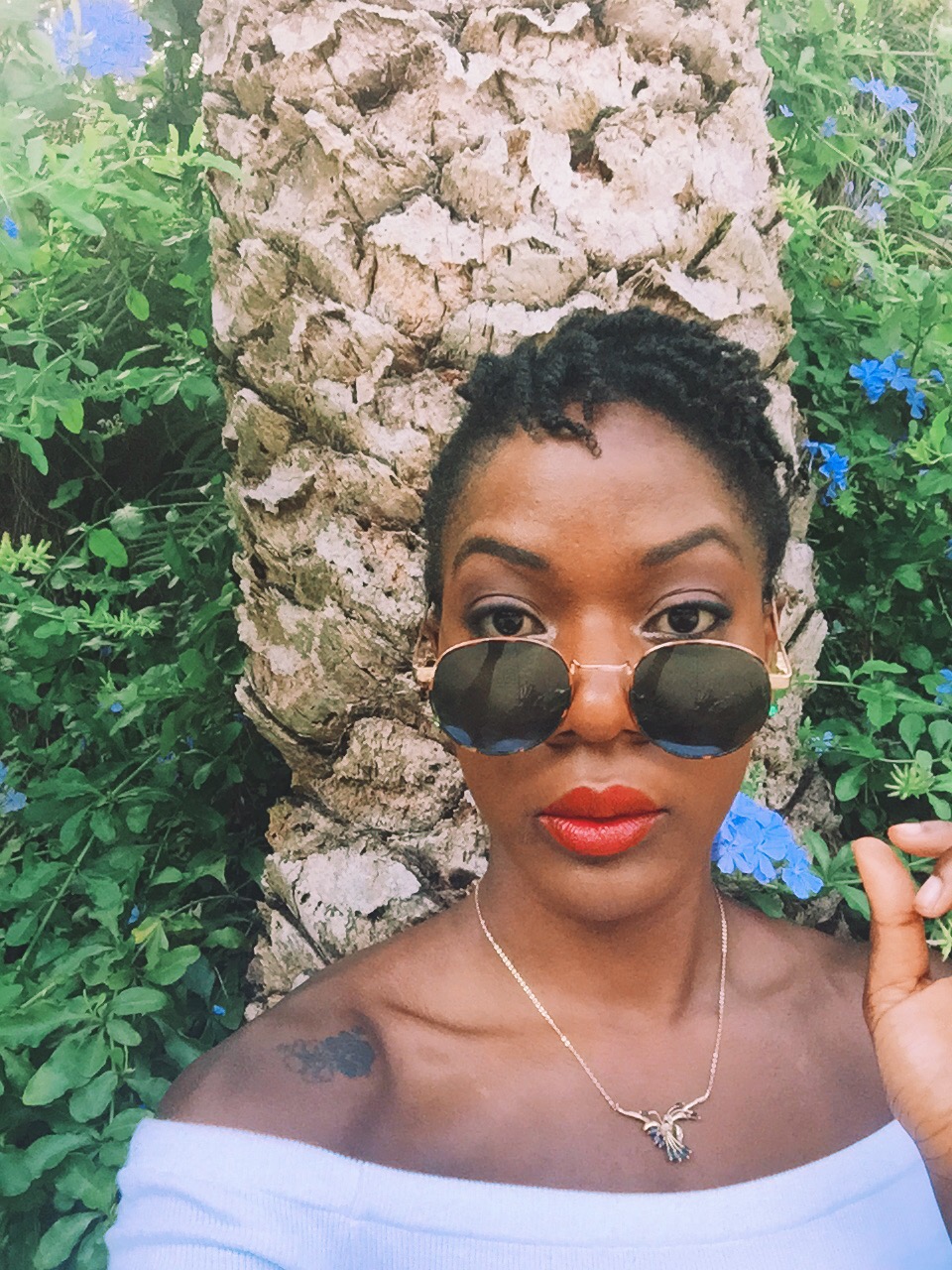 My style if I were to describe it is a little bit of  tropical island flair meets artist meets unconventional meets laid back meets Boho chic meets however I'm feeling at the moment. These vivid, comfortable 'Blue Peacock' harem style yoga pants from Bohemian Island are 100% cotton made in Thailand and 100% versatile. I am no yogi (aside from a few Groupon classes) but I am in love with this new functional, fashionable pair of hippie harem pants. So versatile I styled them in 3 ways.
 Look 1: Casual Hippie
Comfort and more comfort. It's hot this summer so I go to my crop tops more than anything. Anything light and flowy works and I love sandals especially on a casual day.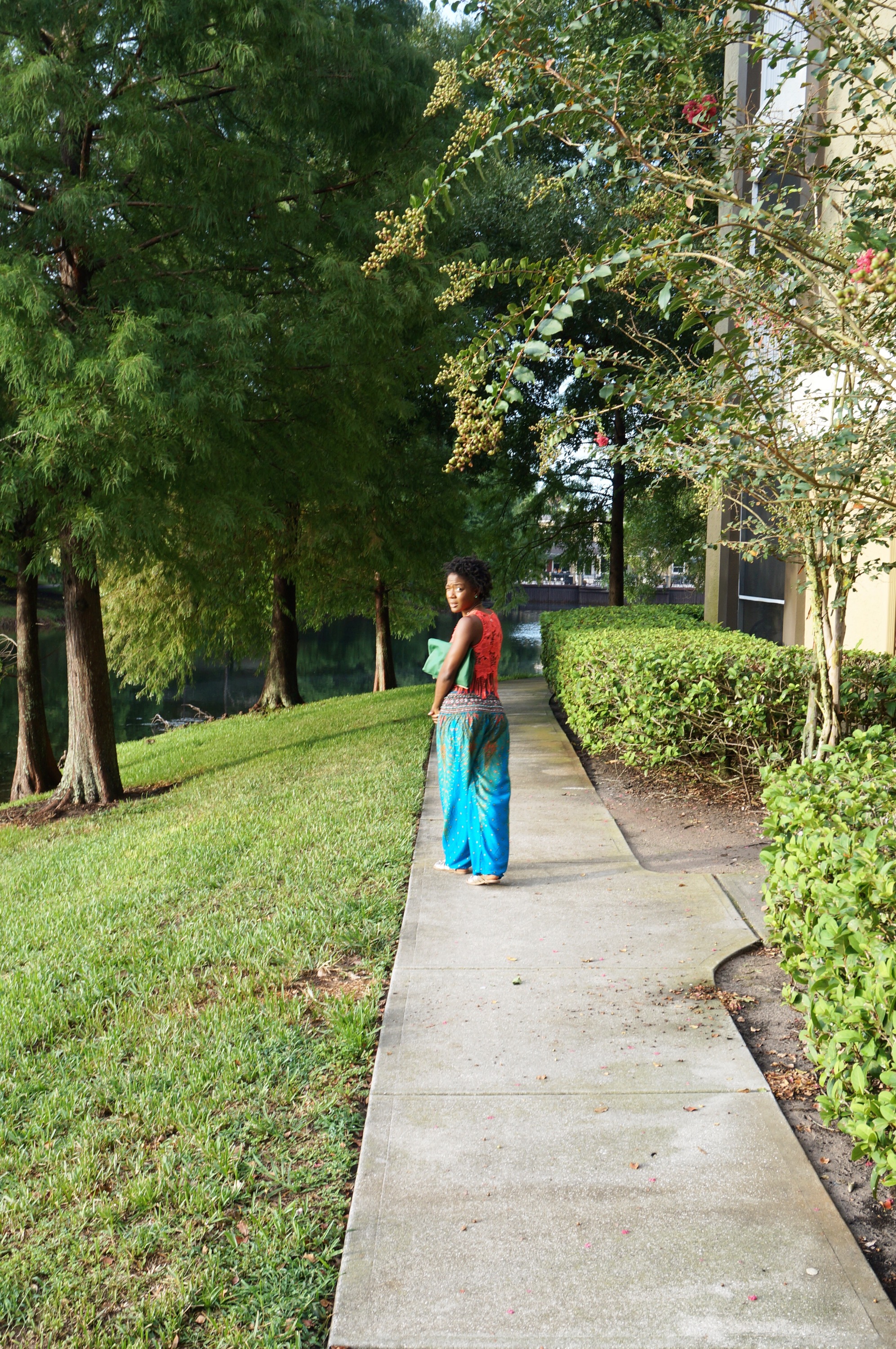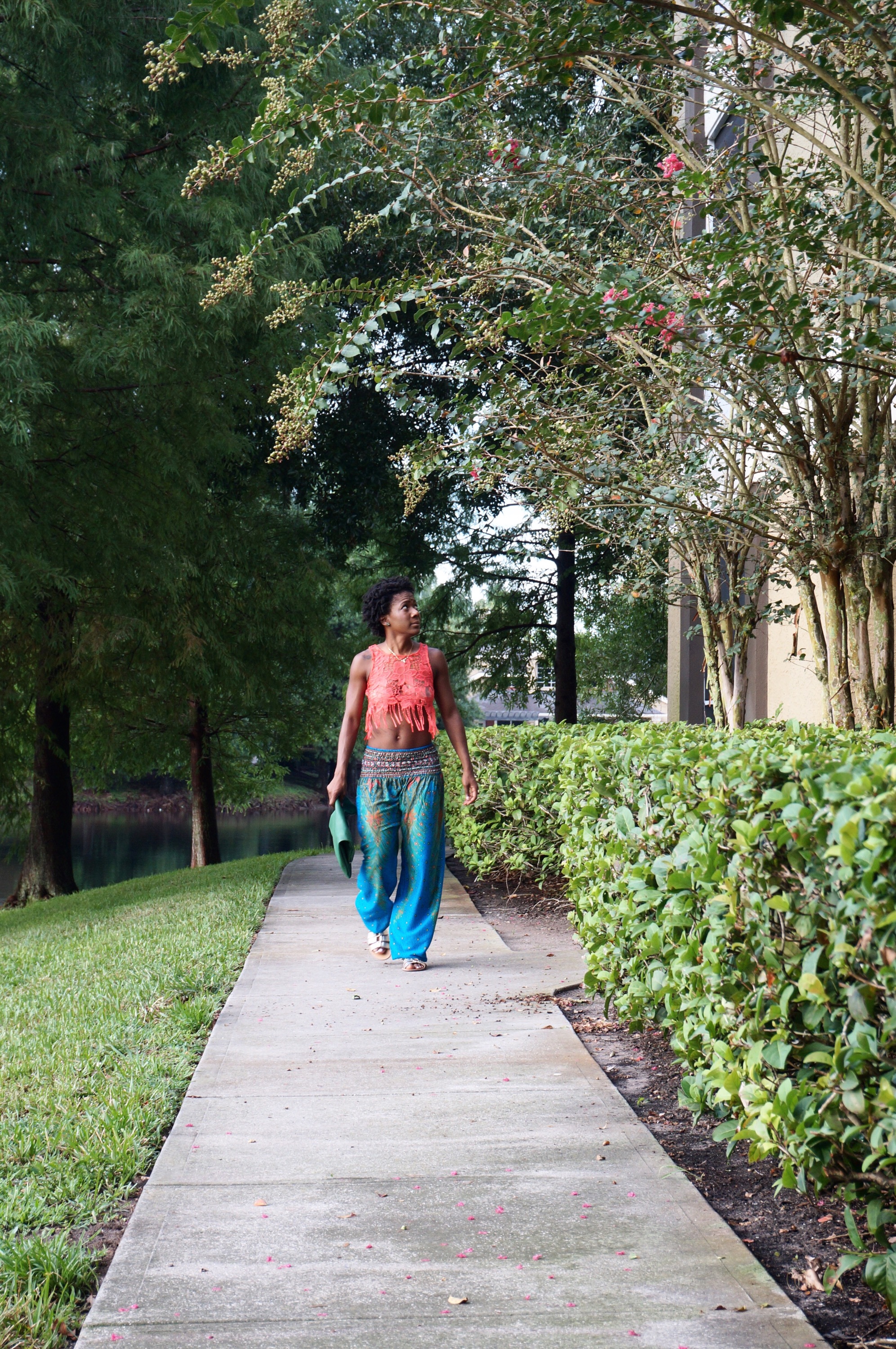 Look 2: Beach Baby
I'm so into colors this summer. Bright and vivid. If I mix colors I try to stay with the same tones like the gem colored pink tie dye bikini paired with these blue harem pants so it doesn't look "off" and crazy. Another thing is they can be worn as a light cover up for the bashful beach babe.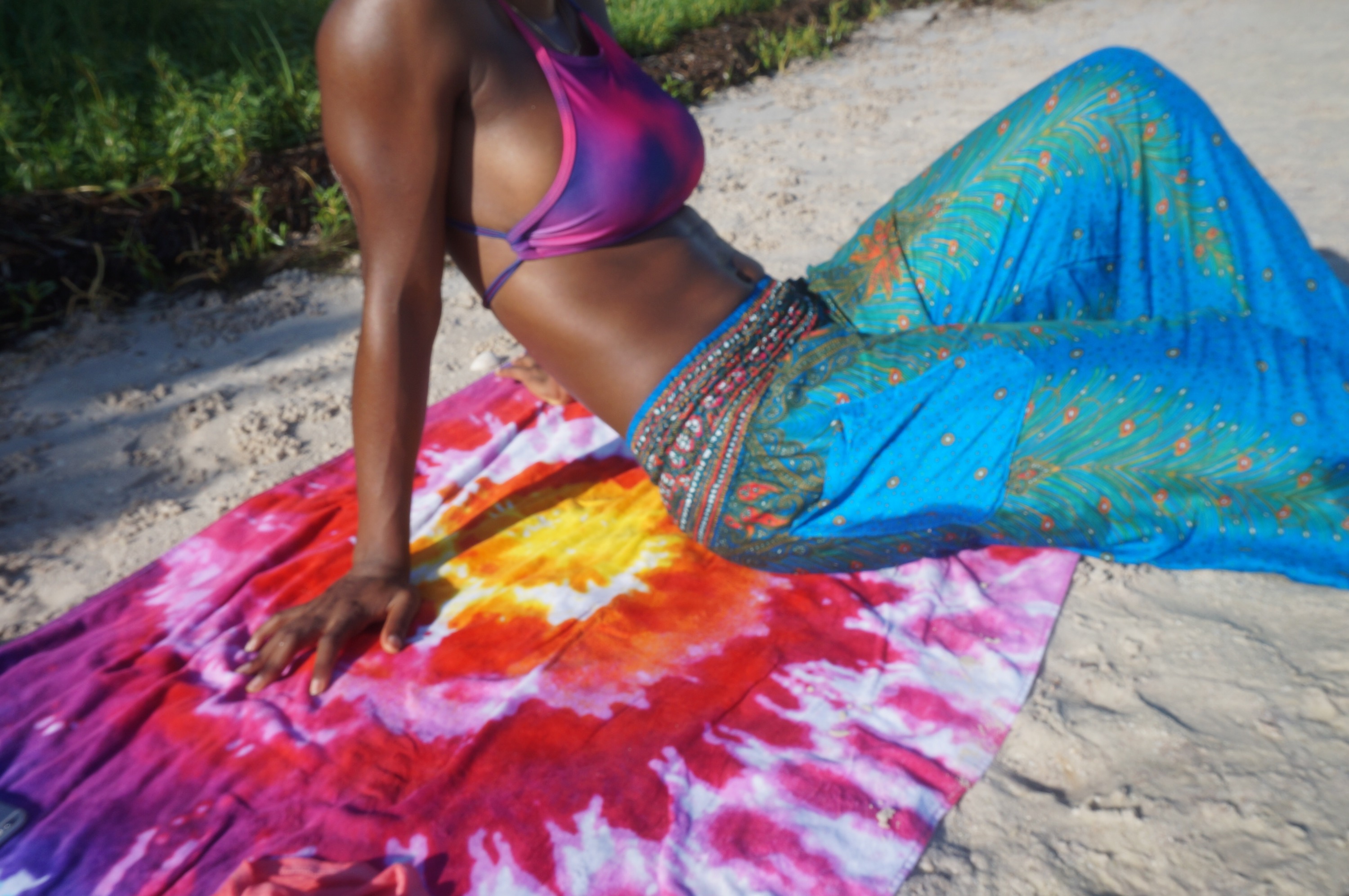 Look 3: Boho Beauty
This look I love. A bright strappy heel and a simple top balances the colors in the pant in all the right ways. I felt kinda like a hippie Audrey Hepburn in this Zara top and (surprise!) Zara bandage heels in a popping red. I love the stretchy waistband so when pulled up just a tad resembles a high waisted style. I love culottes by the way so I pulled up the legs of both pants to give me that look.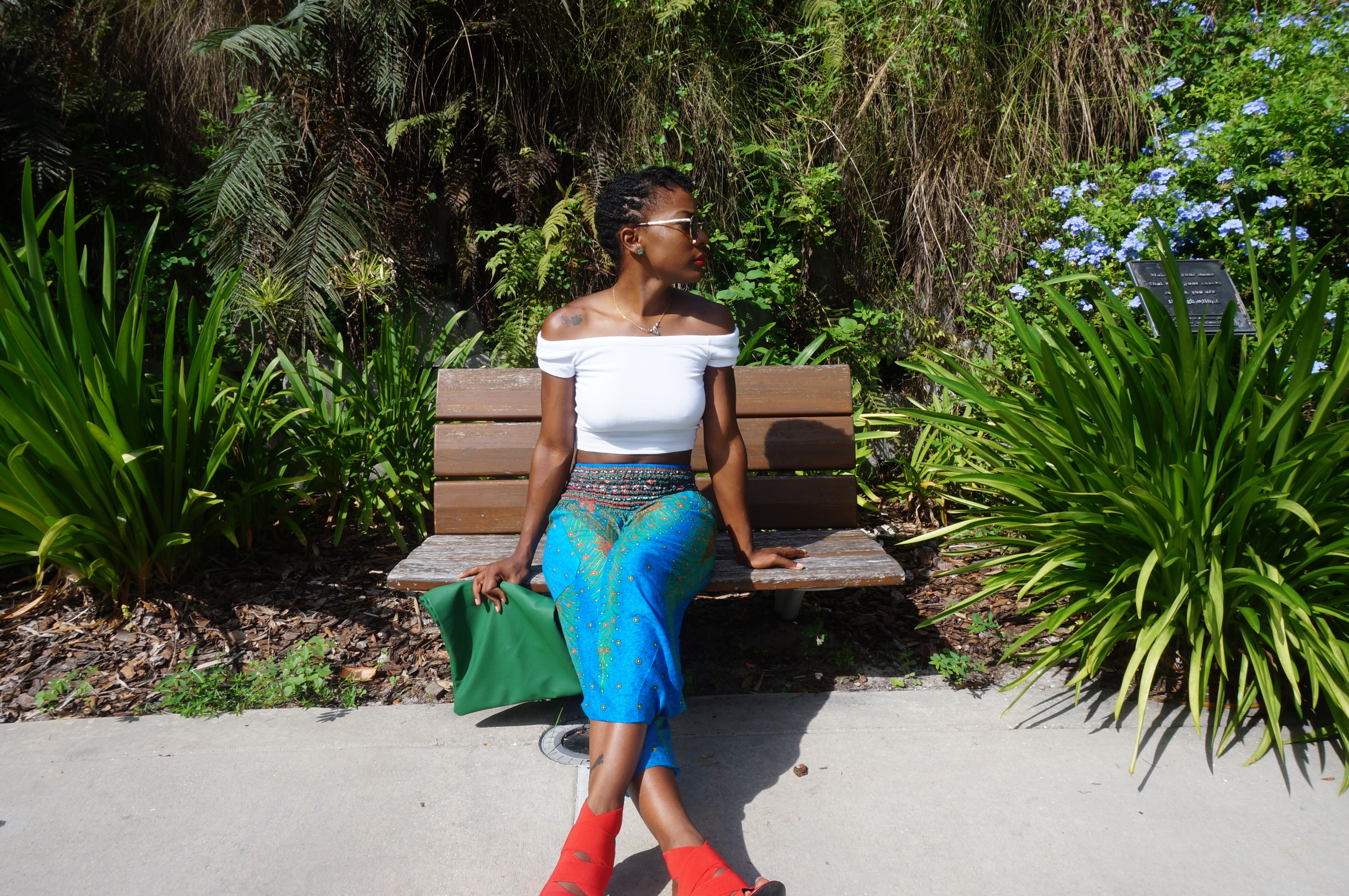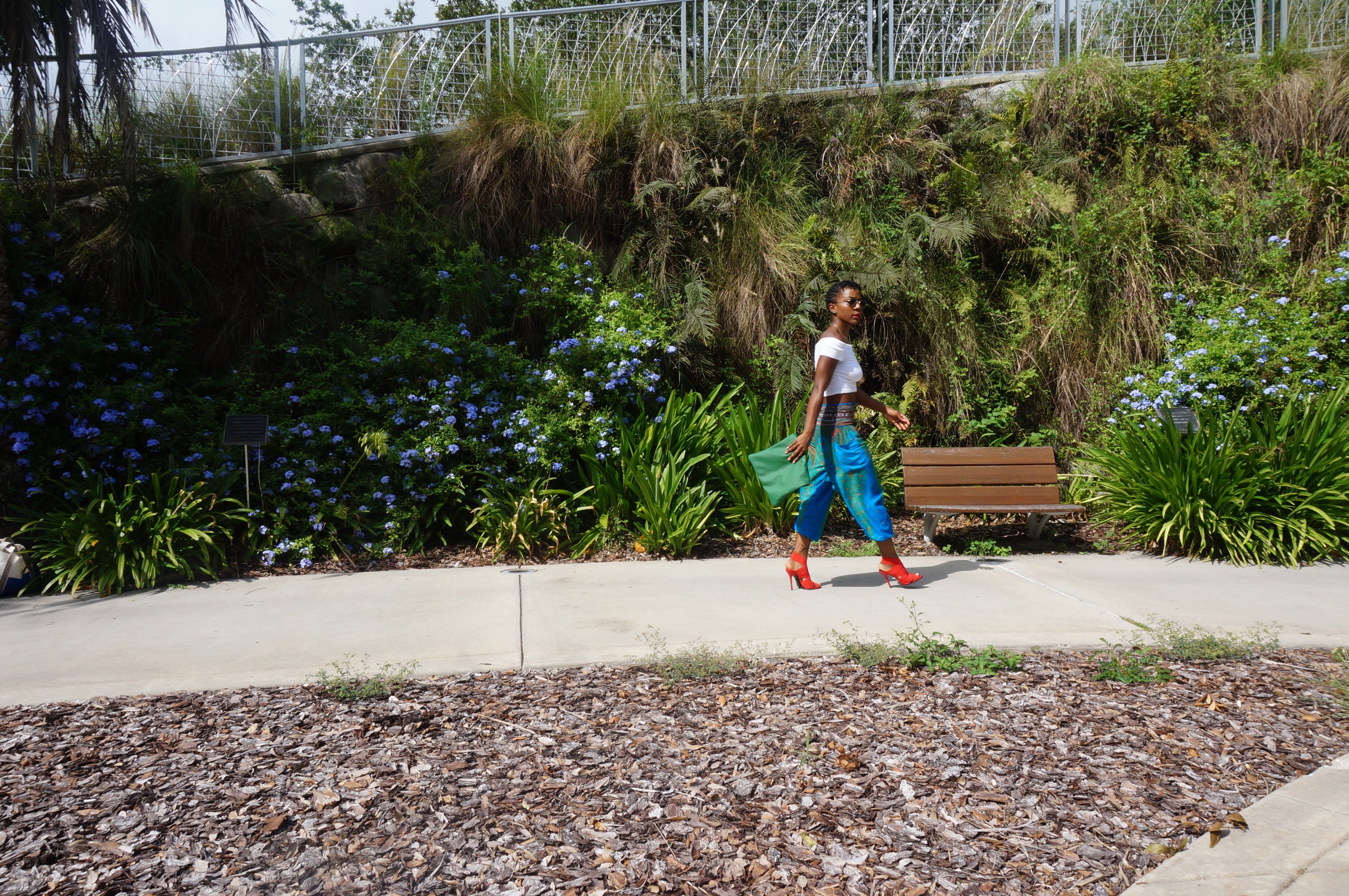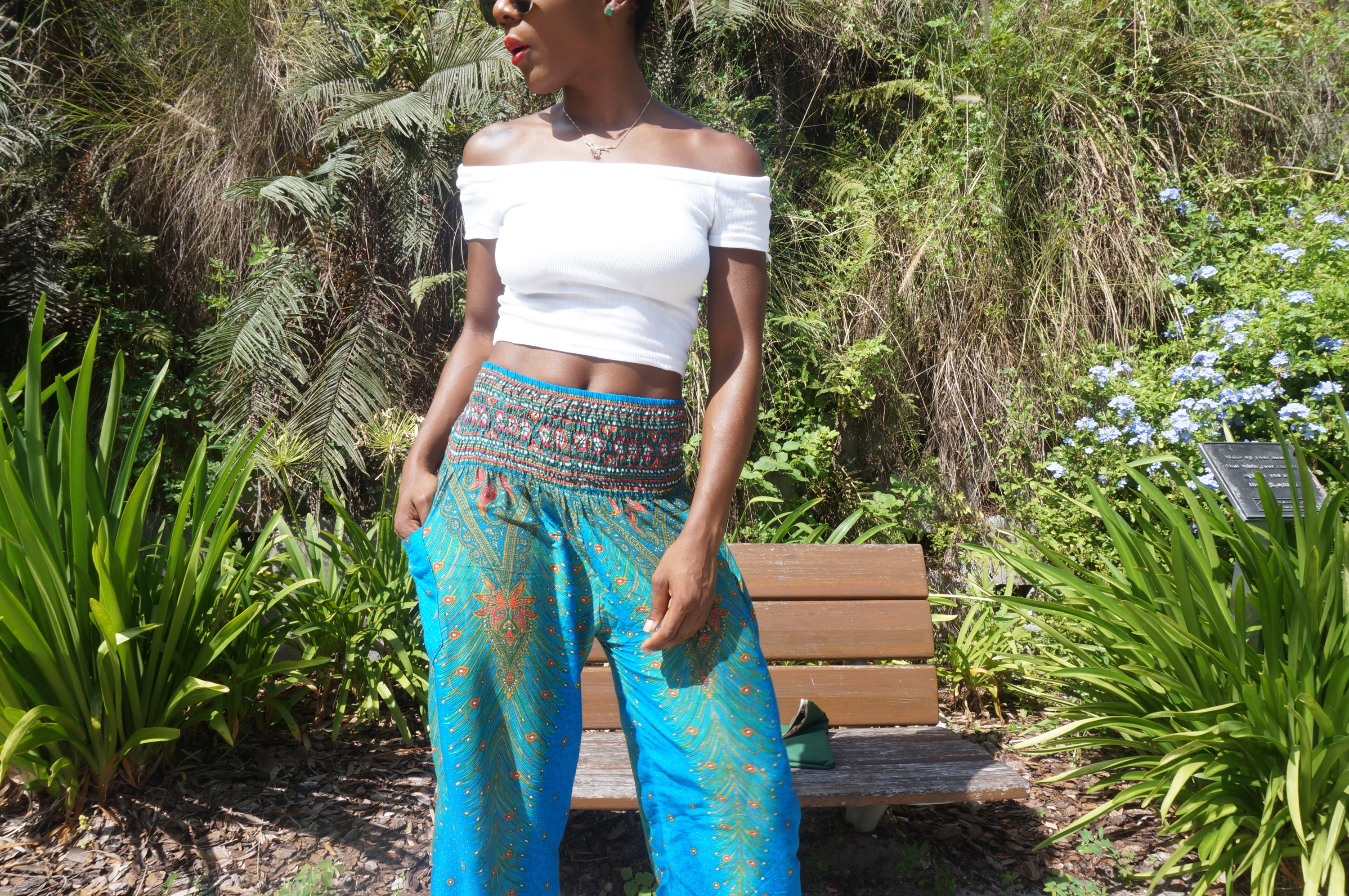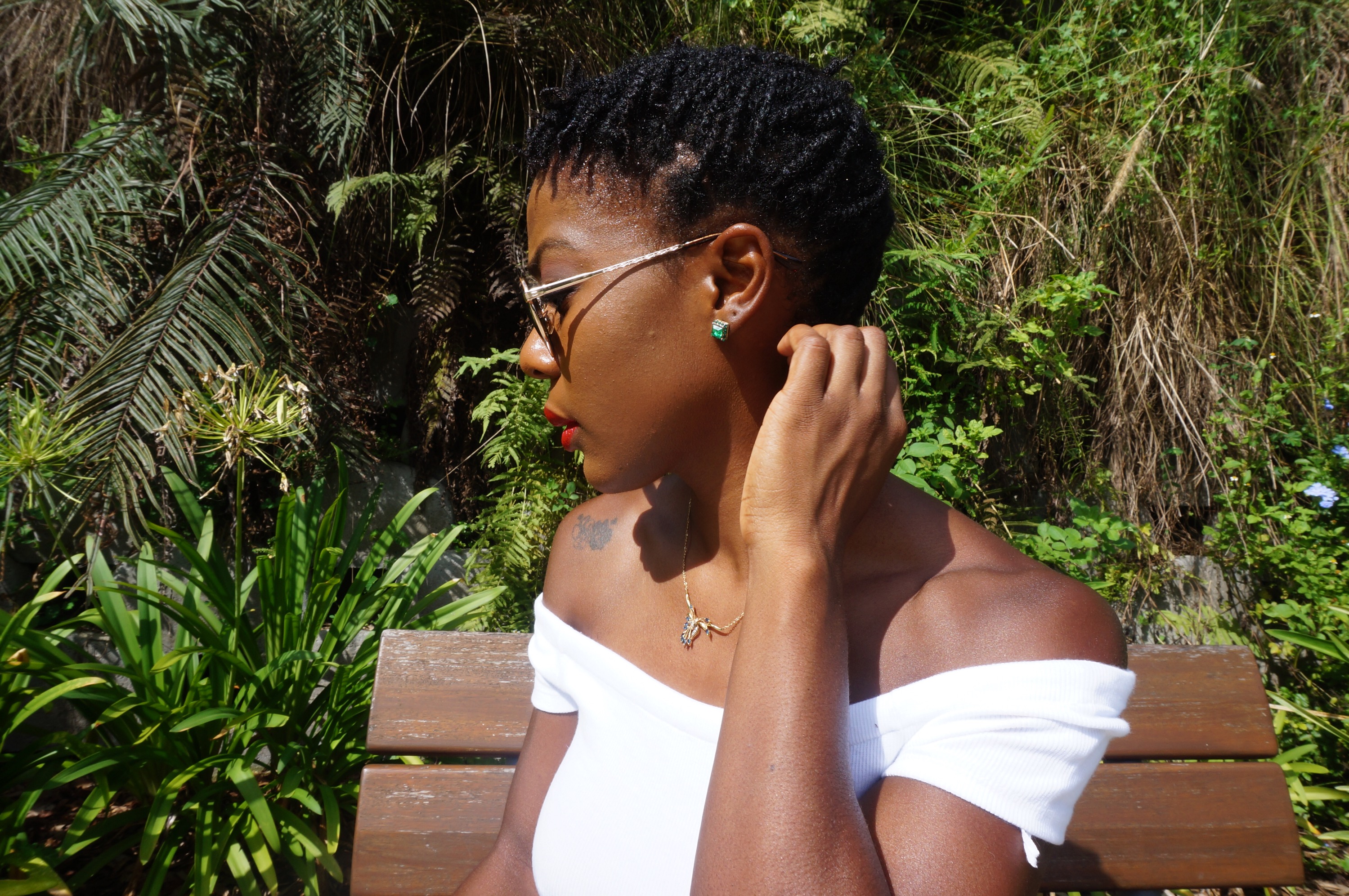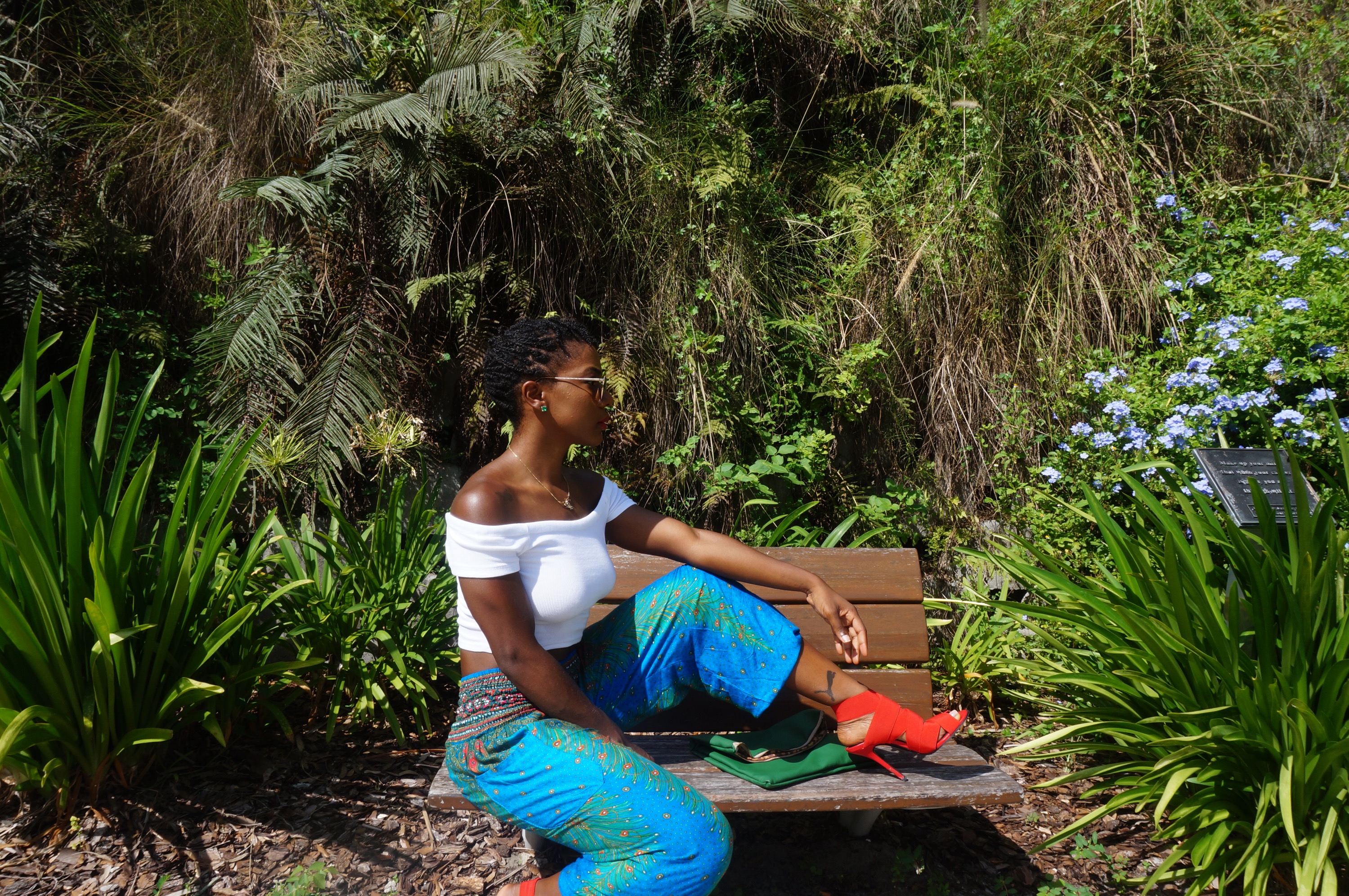 So many opportunities and ways to wear these harem pants. Check out Bohemian Island's website for more deliciously bright colors and styles. My definite faves are these and the Blue Orchid and Lavender harem pants. They also support stray dogs and cats of Thailand (Soi Dogs Foundatin) with 10% of every purchase of Yoga Harem pants. So cool for us animal lovers.
I think the next style I'll try is actually wearing these pants to a yoga class. Wish me luck.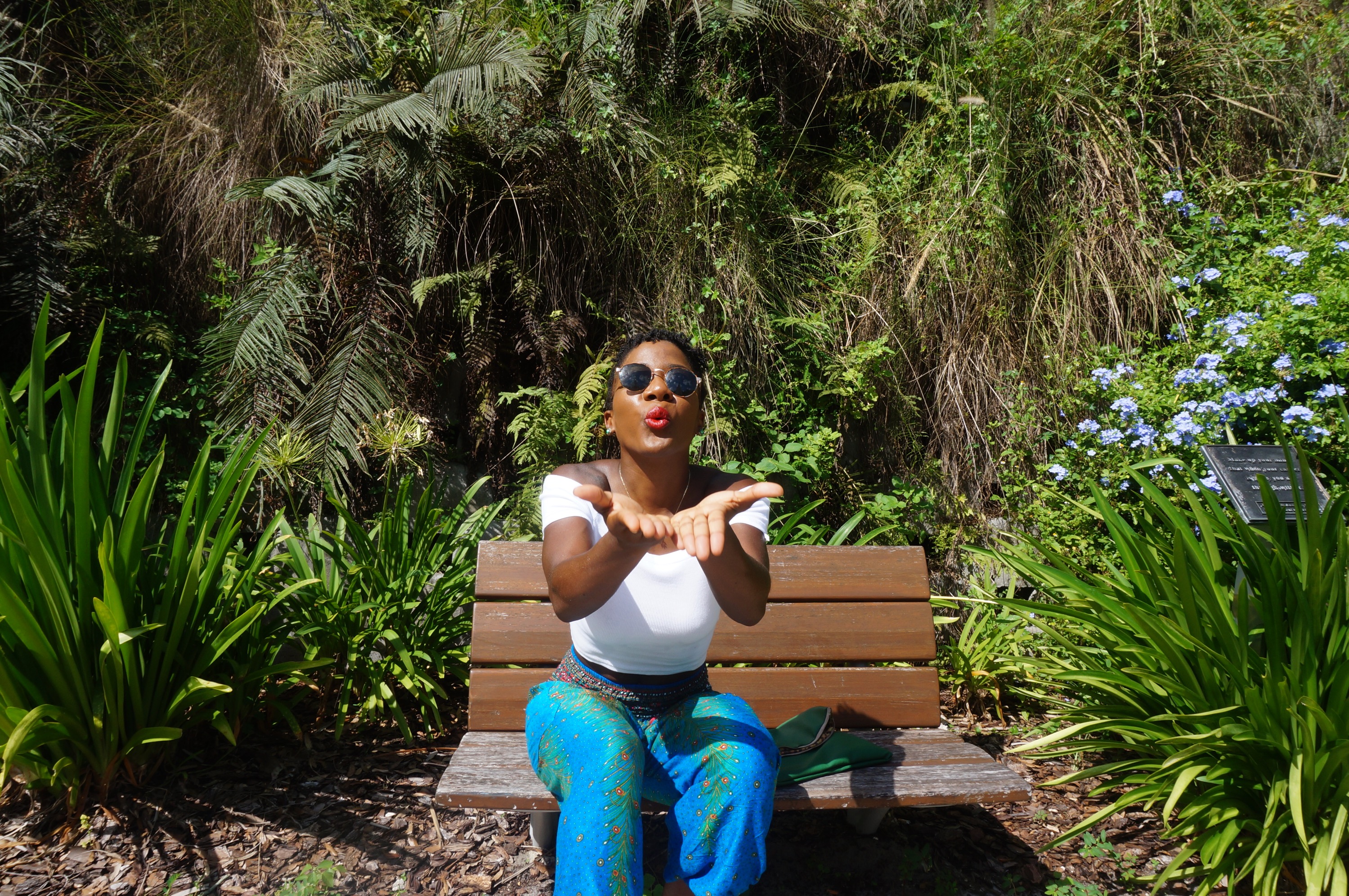 Till next time,
Crista S.
Til next time,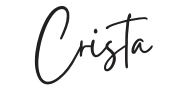 bloggers
bohemian
bohemian island
boho chic
cotton
harem
soi dog foundation
style
thailand
yoga
yoga pants
yogi