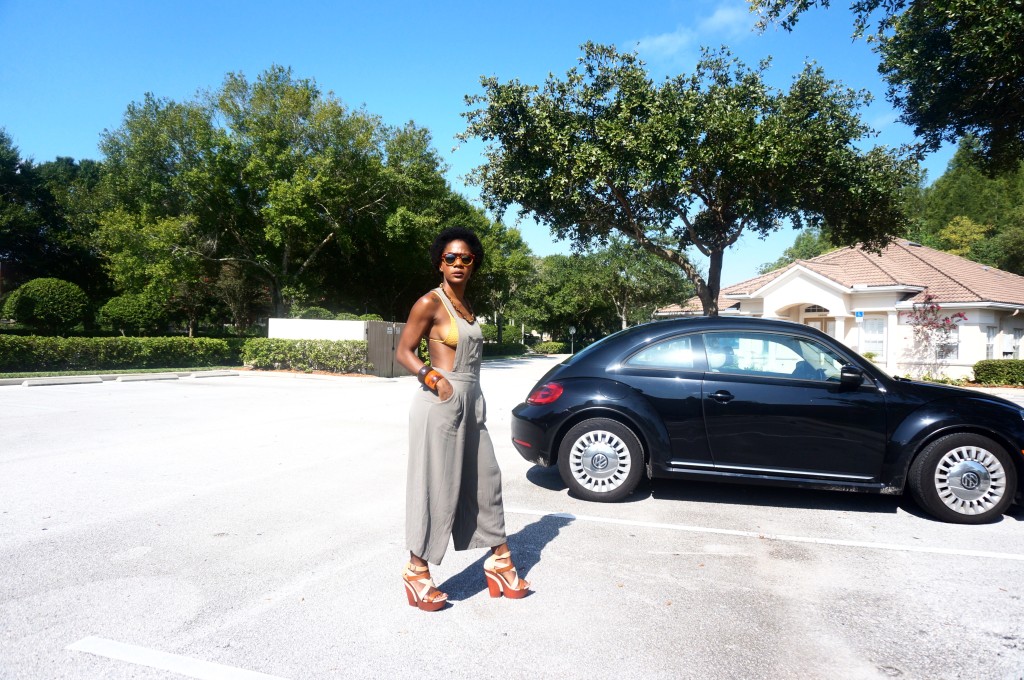 Does anyone else feel like this year has just sped by? Like 3 minutes ago , we were just waiting for summer and now it's mid-August. I'm feeling just a little unhappy about that, but with new seasons come new opportunities.
Although fall may be a hop, skip and jump away. It's still hot. Nothing kills me more than seeing winter clothes and boots in stores and it's like 150 degrees outside. Mentally I'm sweltering. Bye bye bright colors, pum pum shorts and sandals — hello layers, dark rich tones and booties. Note to self:  Just think about the clothes Crista!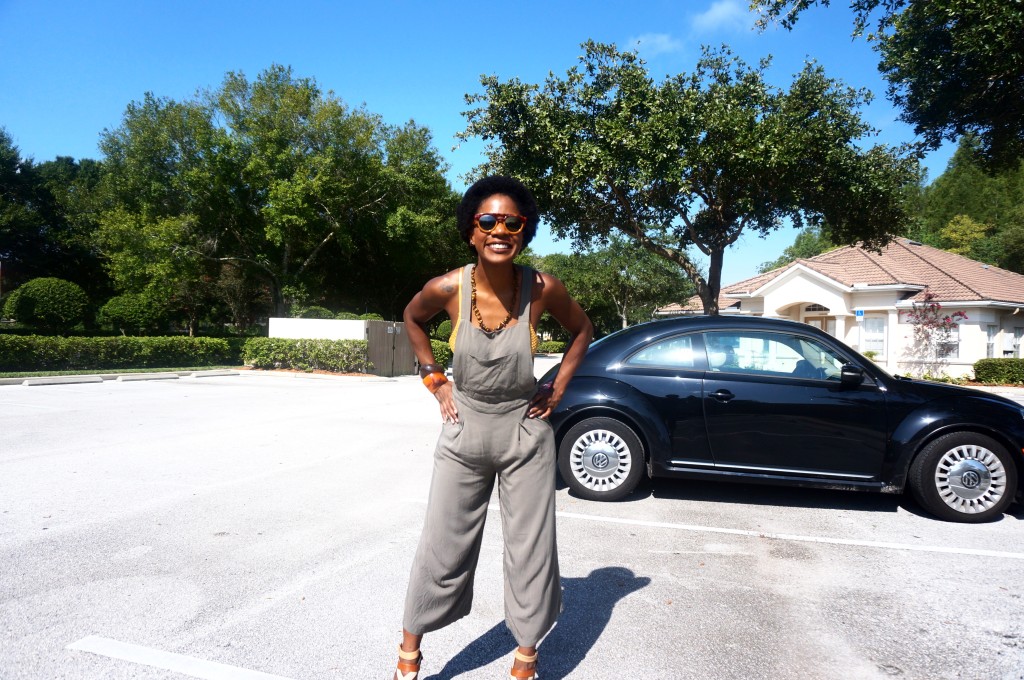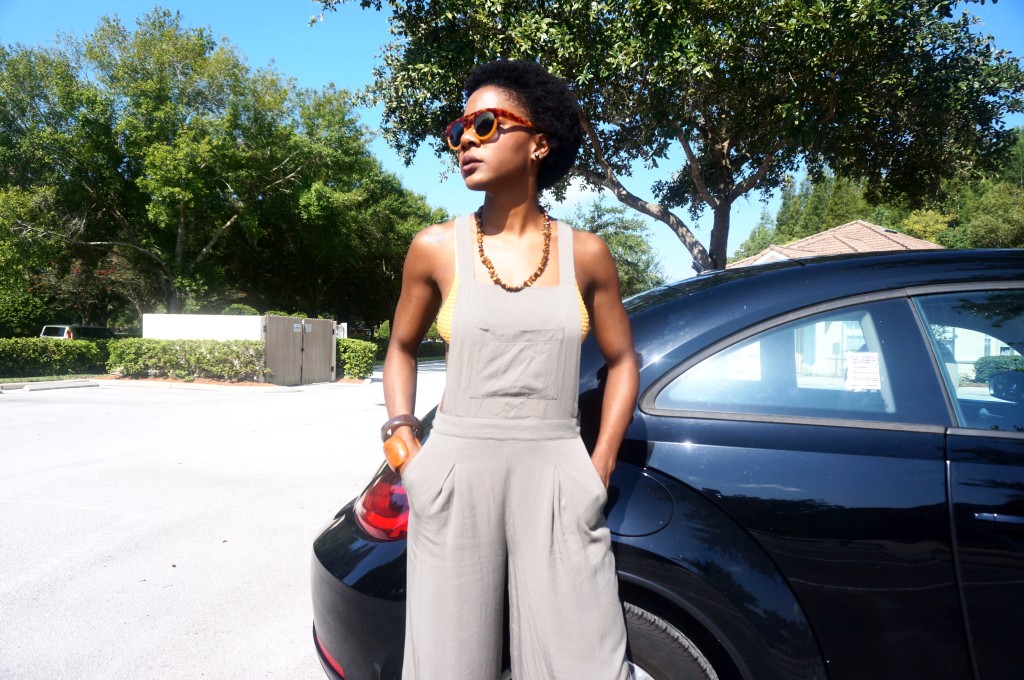 I like to mix my summer and fall instead of splurging on a whole new seasonal wardrobe. I decided my olive-colored overall culottes and a mustard colored bralette would keep me cool but sort of get some fall style into motion. Paired it with my fave leopard print sunnies, my 'eternal' wedges (because literally I've had these bad boys for an eternity); and decided to rock a brown matte lip stain by Color Pop Cosmetics.  I love these culottes overalls; they're a light material and can be worn with a lot of different style tops or footwear. I have a feeling they will be in heavy rotation come the autumn months. In the meantime and in between time — I'm figuratively 'chillin'.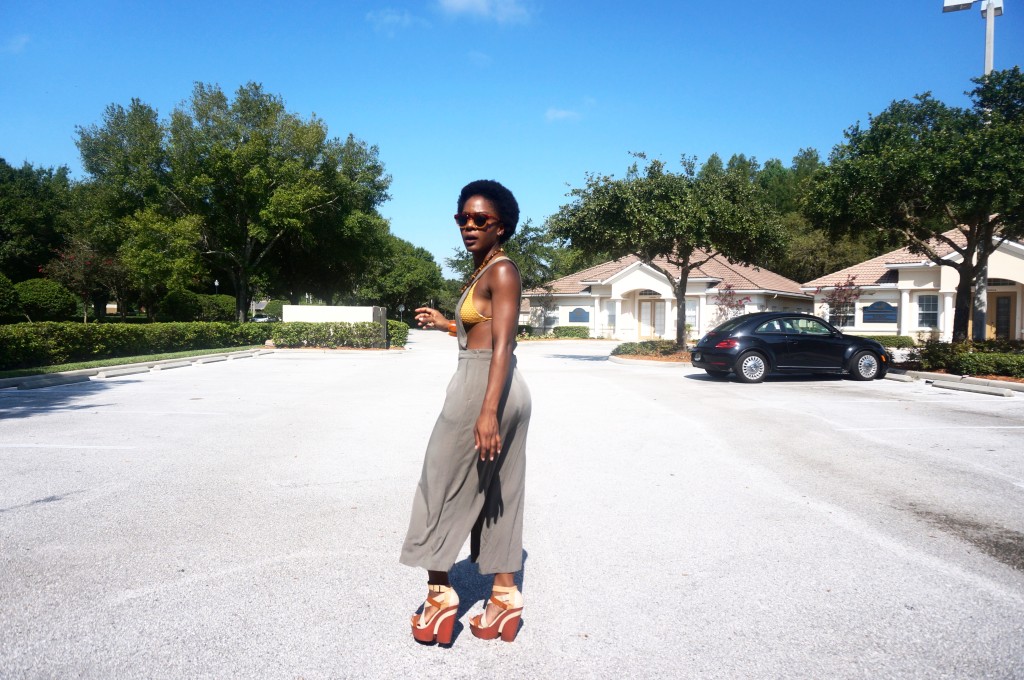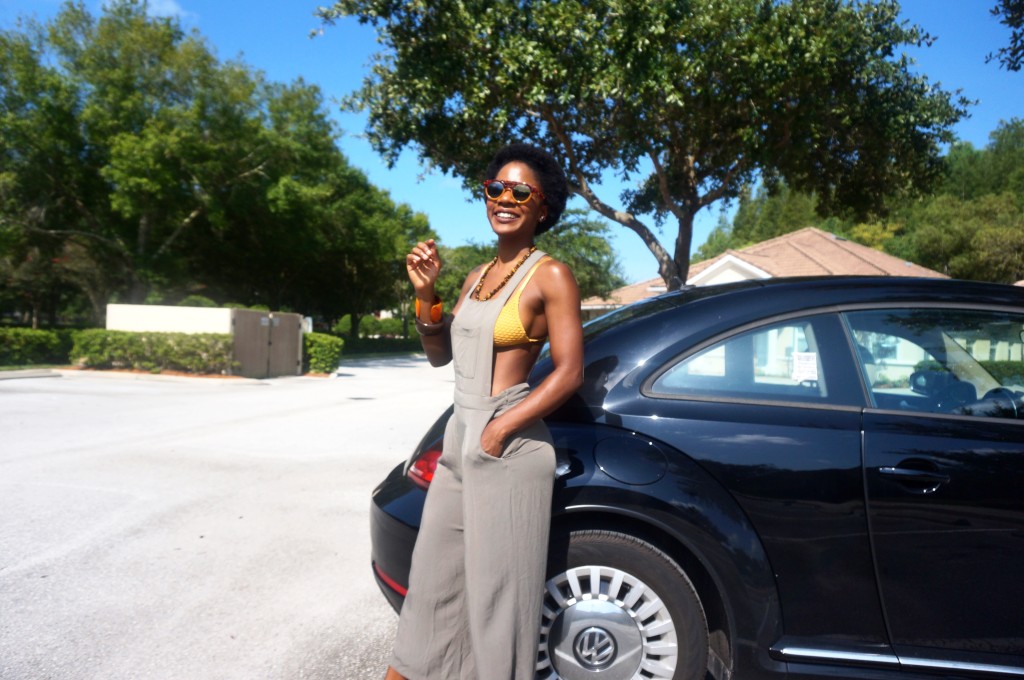 Bralette | Urban Outfitters | find similar HERE
Overalls | Forever 21| find it HERE
Wedges | GoJane.com | find similar HERE
Eyewear | Komono | find similar HERE
Lippy ( LIMBO ) | Color Pop Cosmetics | find it HERE
Xoxo,
Crista S.
Til next time,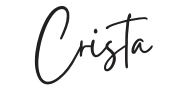 Caribbean Girls who Blog
fall
fashion
look
look of the day
ootd
style
style blogger
summer
urban outfitters