This outfit is all about winter blues literally.
It's not super freezing cold in Florida/Caribbean so I like to opt for lighter jackets or outwear like this poncho I purchased a few years back. What I love about ponchos are that they are "shapeable"; so basically it can turn into any shape I want it to. Whether I tie a belt to give myself a waist or wear it as a dress or kimono; there's too many ways to wear it.
Check out the video below to see this everyday poncho look not excluding this "too lit" faux fur bag. I told y'all faux fur was coming to a Bahamianista.com near you. Press play, like, comment, subscribe and share. ALL outfit details (and links to purchase)  are outlined in the description box under this video on my YouTube channel here: bit.ly/bahamianista.

Stay warm,
Crista S.
Til next time,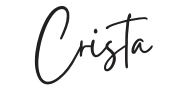 cape ootd
cape ootd ideas
faux fur bag
faux fur ootd
faux fur outfit ideas
poncho ootd
poncho outfit ideas
winter ootd