…OR finally get your wide leg pants out of the closet. Such a good feeling, by the way.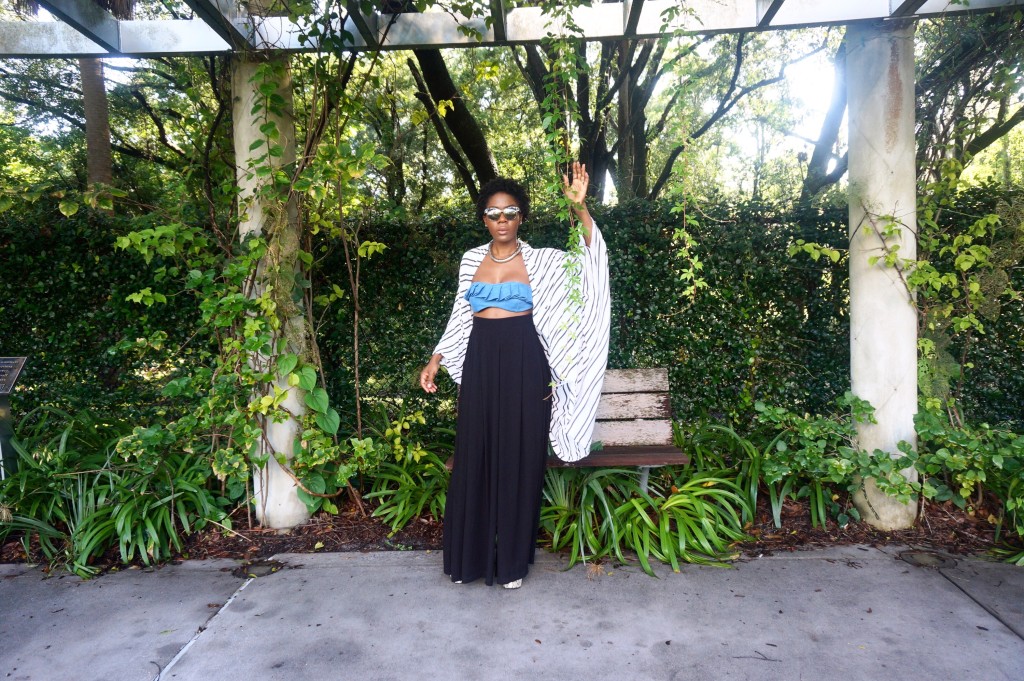 What's the difference between a fete and a fancy fete? Let's face it; there are all types of scenes, events and or/parties whether it's the 'regular' scene or carnival scene and for me; I never pass up a chance to dress a little fancy (your definition may vary from mine).
I paired my favorite denim bralette from Jamaican brand YC clothing with a striped 'convertible' cover up from Dopeciety. Ive always seen the wide-leg-pant look and never thought I could achieve it especially with my short, petite frame. Well, you never know until you try. And this is definitely one of my go to pieces especially now that fall is upon us; like literally around the corner. *sad face*
Because I'm so short, my favorite Kors by Michael Kors snakeskin platforms were perfect. Don't you just love when you find what you're looking for in your closet??? I do!
Then to top it off, accessories from H&M and $5.00 shades from Rainbow; my cheap but trendy in-the-nick-of-time-easy-goes-it shopping establishment.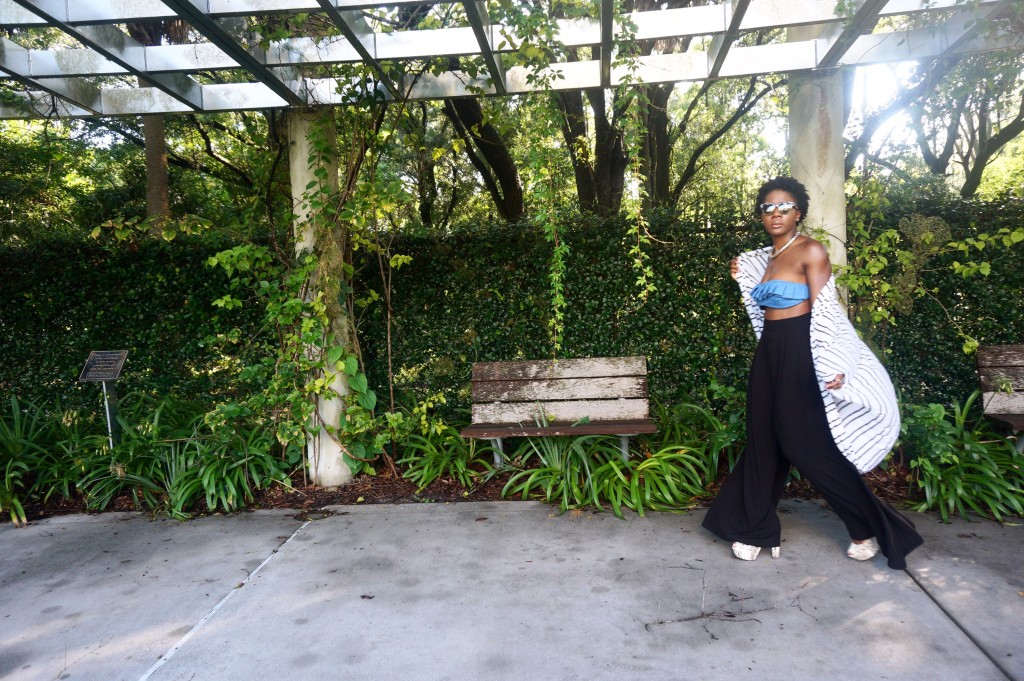 I think there's a science to any outfit, fancy or not. I've narrowed down 3 things that helped me get this together:
1. Balance your outfit or work around one piece.
I would be lying if I said these wide-leg pants were not the focus. They are the drama and more. I started with this first and had no idea what else was going with it but I knew these pants were a part of the equation.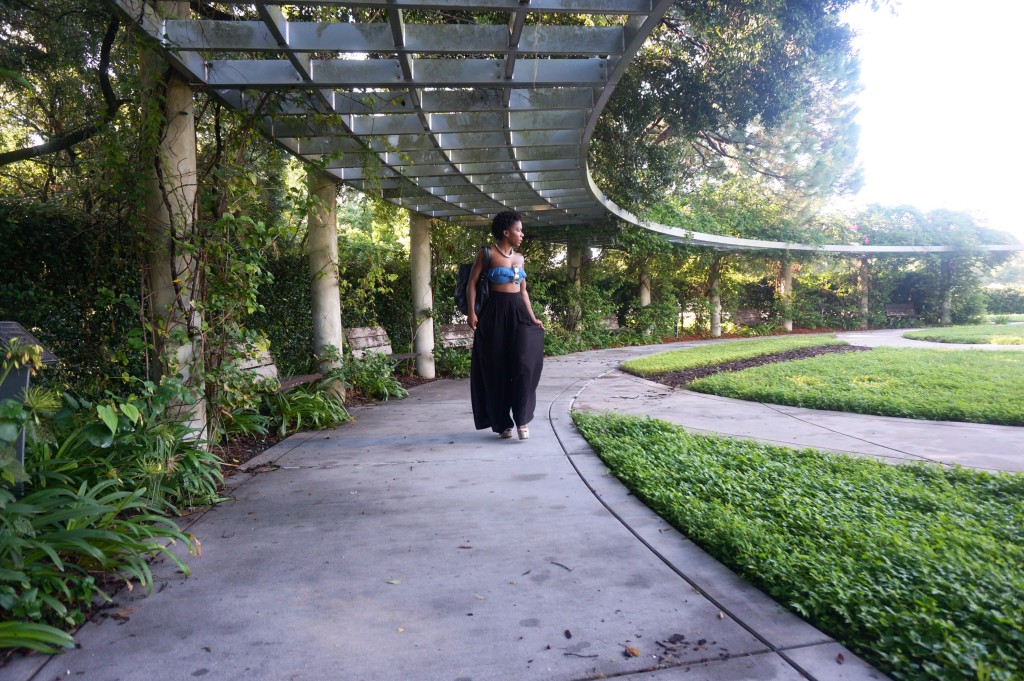 2. It's really (FOR REAL) not what you wear; but HOW you wear it.
Confidence, confidence and some more confidence. Don't leave home without it or fake it til you believe it. Clothes are but accessories to the real ensemble: YOU.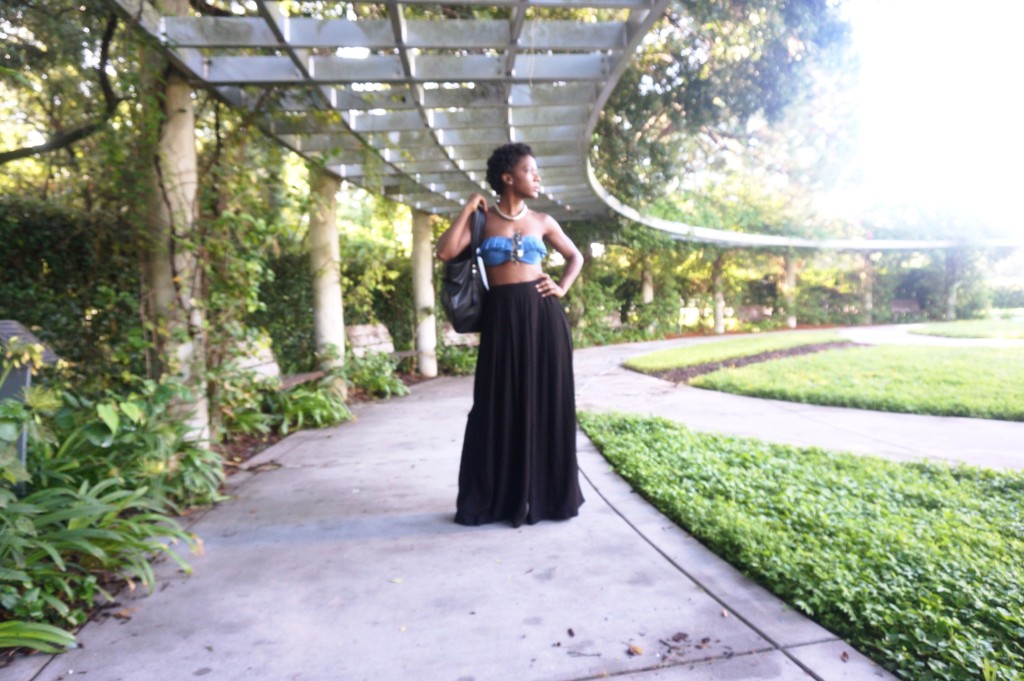 3. The power of ACCESSORIES.
Stock up on statement-reusable-repeatable pieces. I don't know who has the budget to buy a new outfit every time they go out (well, I don't). I love my H&M metal choker, it goes with everything under the sun and it completes this outfit for me.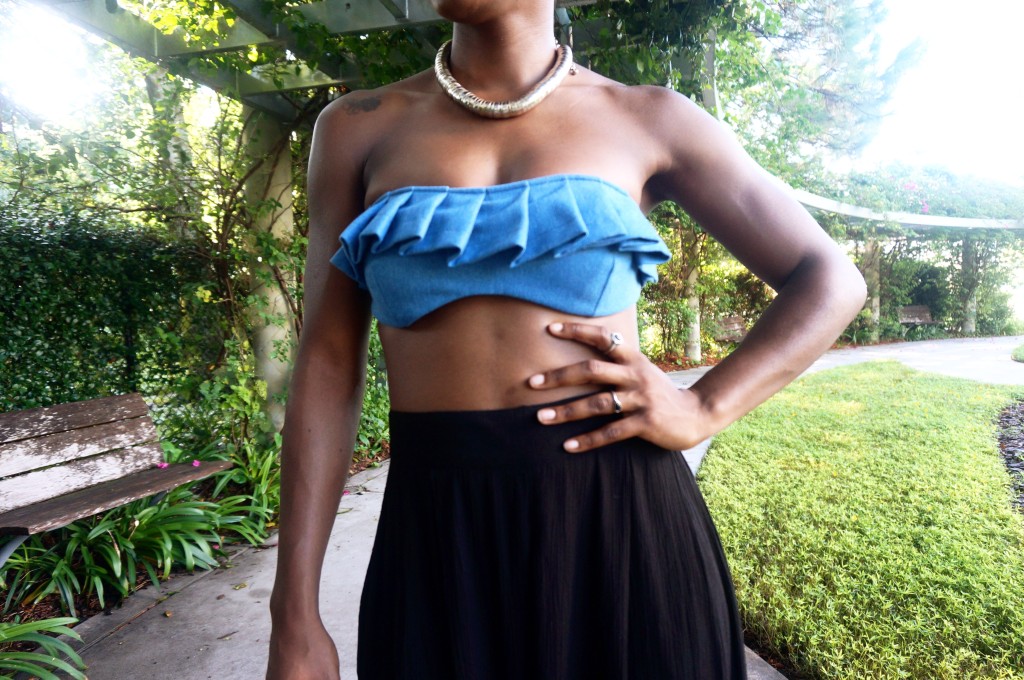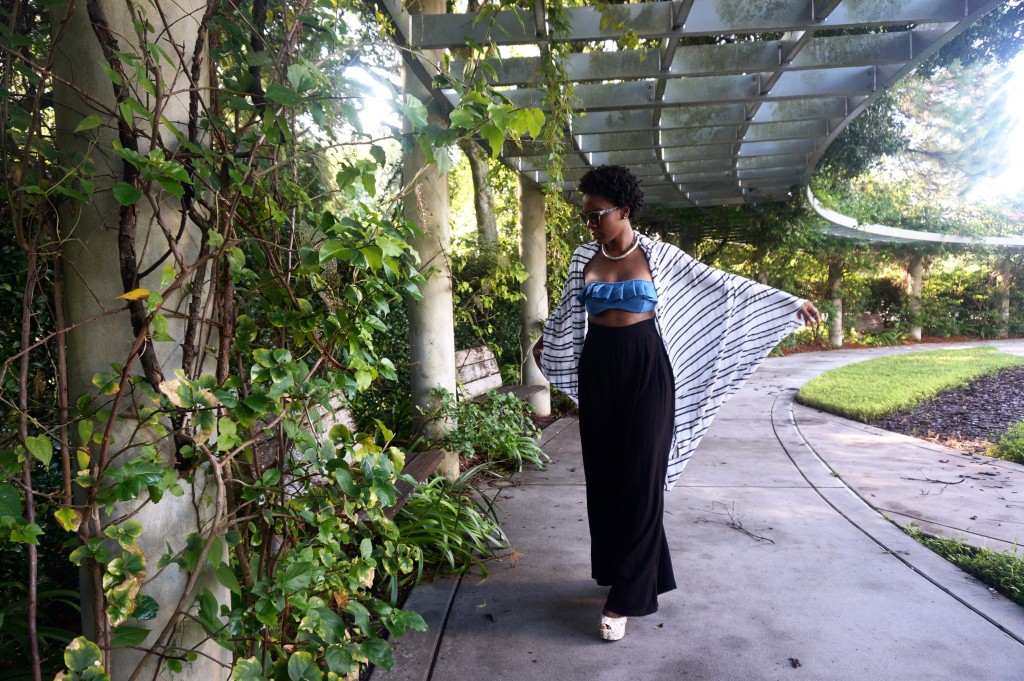 Wanna find out where I get these pieces? Click the links below.
Pants | Urban Outfitters | Find similar —-> HERE
Shoes | Kors by Michael Kors via Burlington Coat Factory (sold out at retailers) | see previous post of them —–> HERE
Shrug | Dopeciety (sold out) | Find similar —-> HERE
Bralette| YC Clothing | find it —- >>>HERE (also worn HERE)
Now that I've run out of adjectives for this 'fit', what do you all think? Fancy? Fete-worthy? How do you get ready for a fancy fete? Let me know by commenting below. I don't bite…on purpose.
Xoxo,
Crista S.
Til next time,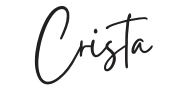 cover up
dopeciety
fancy
fete
look
look of the day
palazzo
pants
party
platforms
shrug
wide leg