So there's this trendy product called Hair Paint Wax (if you didn't already know) that allows you to color your hair for a short duration of time without bleaching, dying permanently etc. Insert story time HERE.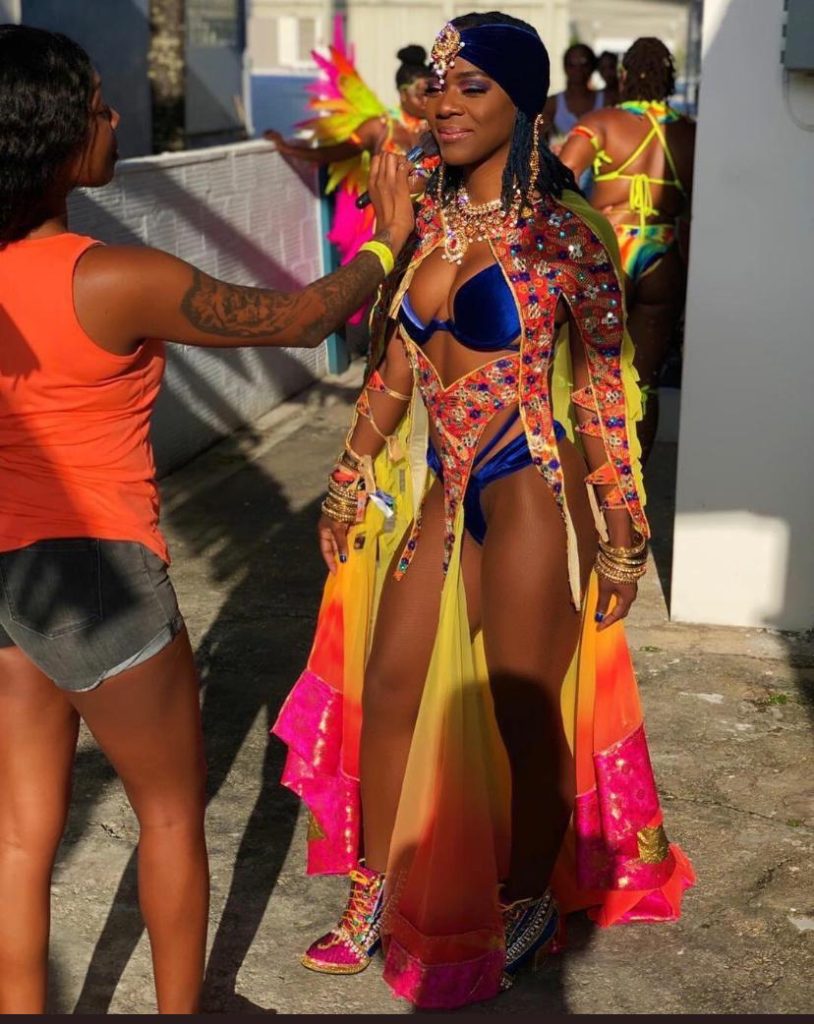 I was on a TIGHTTTTTTTT budget for Trinidad Carnival 2019; so instead of getting my usual braids over my locs- I opted to try out Hair Paint Wax  on my locs for the first time during carnival. BIGGGG mistake…. and here's why. 
*This post contains affiliate links on which I earn a commission if you purchase using these links.*
Now if you have locs or plan to use hair paint wax on locs; its a whole different ball game. Even after watching the cute little tutorials on the Hair Paint Wax Instagram page; I was a little skeptical about how this product would do on my hair. So let's briefly get into the carnival experience. 
HAIR PAINT WAX CARNIVAL STORY
First thing, DO NOT USE HAIR PAINT WAX FOR THE FIRST TIME DURING A TRIP OR AN EVENT. – more specifically CARNIVAL. Give it a little test run at home first.  Biggest setbacks I faced were with limited time between fetes and mas which meant I had little time to do the following:
Apply the wax.
Dry my hair.
Reapply.
So my hair was brilliantly blue for carnival but the following also happened:
The color bled onto my skin and my clothes.
Also bled through my bonnet and the hotel sheets :/.
The blue faded as the days went by so I ended up reapplying a few times. 
Also, after maybe the 3rd application – it didn't show up as blue as I wanted for Carnival Monday and Tuesday. 🙁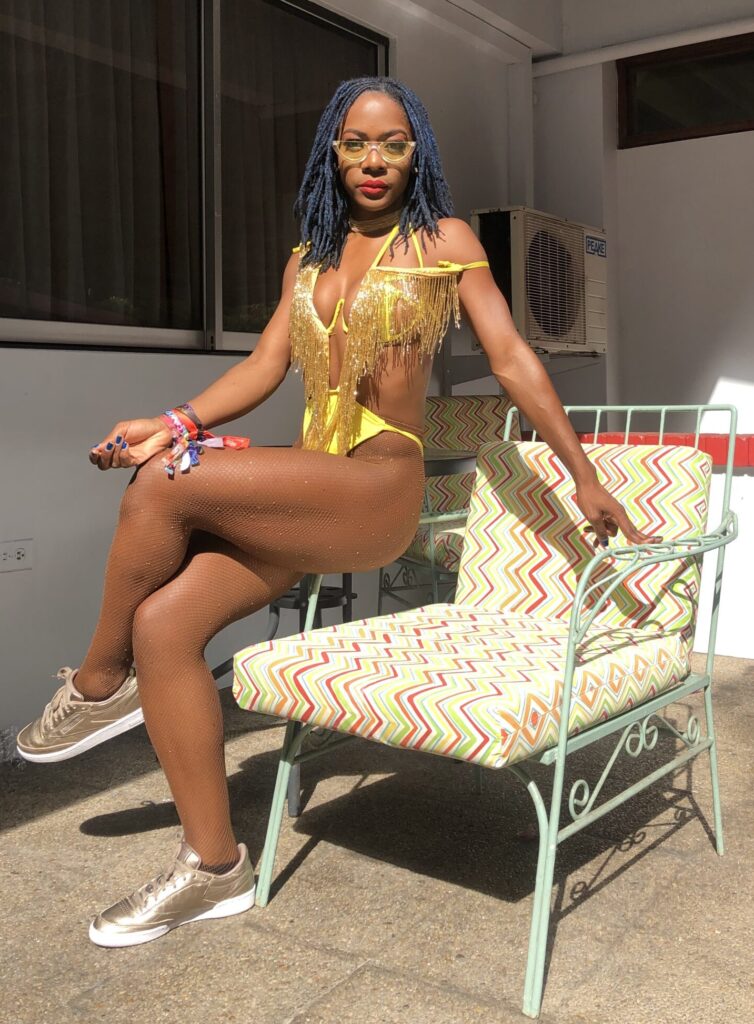 AFTER CARNIVAL 
So even though my locs still ended up a very kind of darkish blue and with all the mishaps- I didn't let it ruin my trip but I was determined to get it right because I loved the initial color and the girls on Instagram made it look so easy. 
So here's a list of things I did differently to make it work for me:
APPLICATION:
Wear dark clothing, use dark towels because the color (when wet) will bleed.
You can also use gloves to apply hair paint wax on locs or natural hair. 
Try not to use too many products in combination with hair paint wax which might affect how it dries. 
DRYING (a whole step because IMPORTANT):
Dry it thoroughly. I used my hooded and portable dryer when trying the hair paint wax on locs post carnival.
When it dries, it flakes but nothing crazy (just know).
Even after drying you may see some residual color on your shoulders, clothing so wear dark clothing for the first two days or so.
Other than that, WITH PRACTICE, I've been able to confidently apply the product for some fun temporary hair color on my locs. Besides the blue hair paint wax; I've also tried purple and red as well.
Check out the purple locs tutorial below and some tips on how I got it to work as well as a tutorial on how I curled my hair while using hair paint wax on locs. 
Purchase the purple hair paint wax HERE. 
Purchase the blue hair paint wax HERE. 
Purchase the red hair paint wax HERE.
Also, you can use my affiliate code BAHAMIANISTA for 10% off any purchase on the Hair Paint Wax Website. Drop me a comment and let me know how it goes! Or follow and DM me on Instagram if you have questions.
Til next time,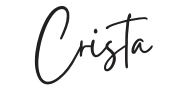 coloring locs no bleach
dying locs blue
dying locs red
dying my locs purple
hair paint wax
hair paint wax on locs
hair paint wax review
how to apply hair paint wax
temporary hair color locs