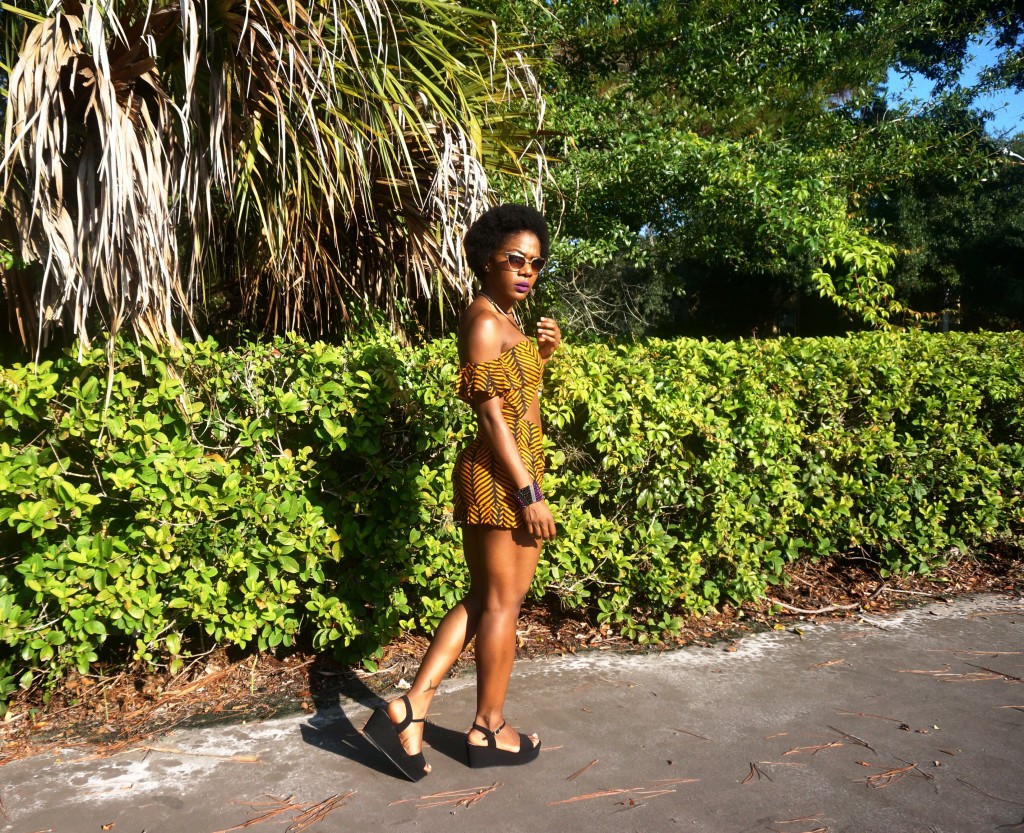 Perfection can be polished, it can be the right dress, shoes or on-point makeup. Perfection, to me is feeling 'perfect' and feeling confident in whatever you're dressed in. It's not always how you look, it's how you feel.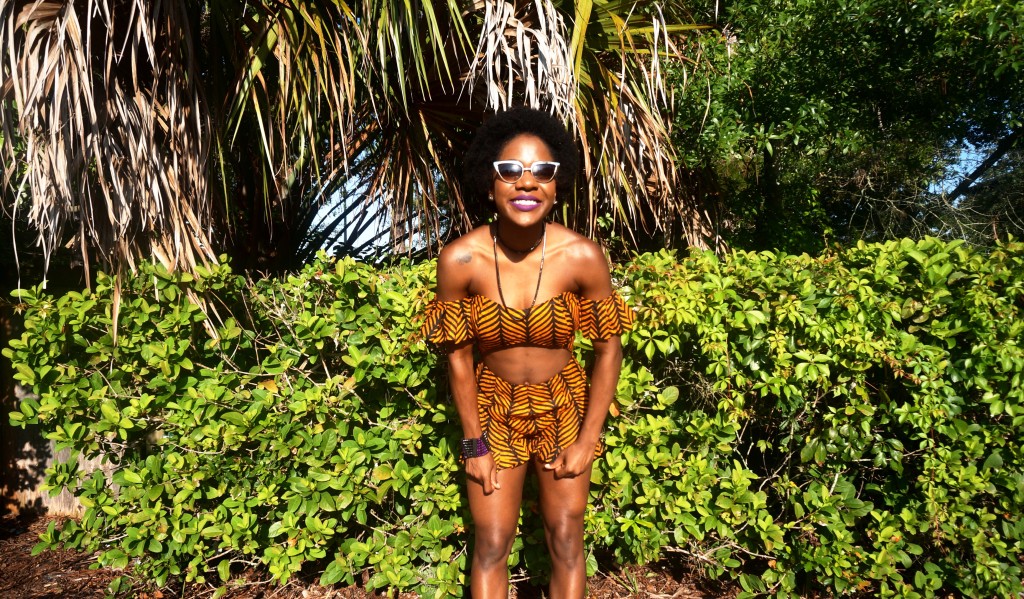 So, I just love this shade of Color Pop Cosmetics. I was so afraid to try this color; I'm usually a neutral or red kinda gal but wanted to try a color that complimented my skin tone and I'm in love with this purple and the company gets extra points for the matte and long lasting finish. I got 4 other colors from Color Pop (another favorite HERE) and love all the darker tones except for Pacific (an orange) that kind of makes me look a little 'clownish' but hey for $6.00…..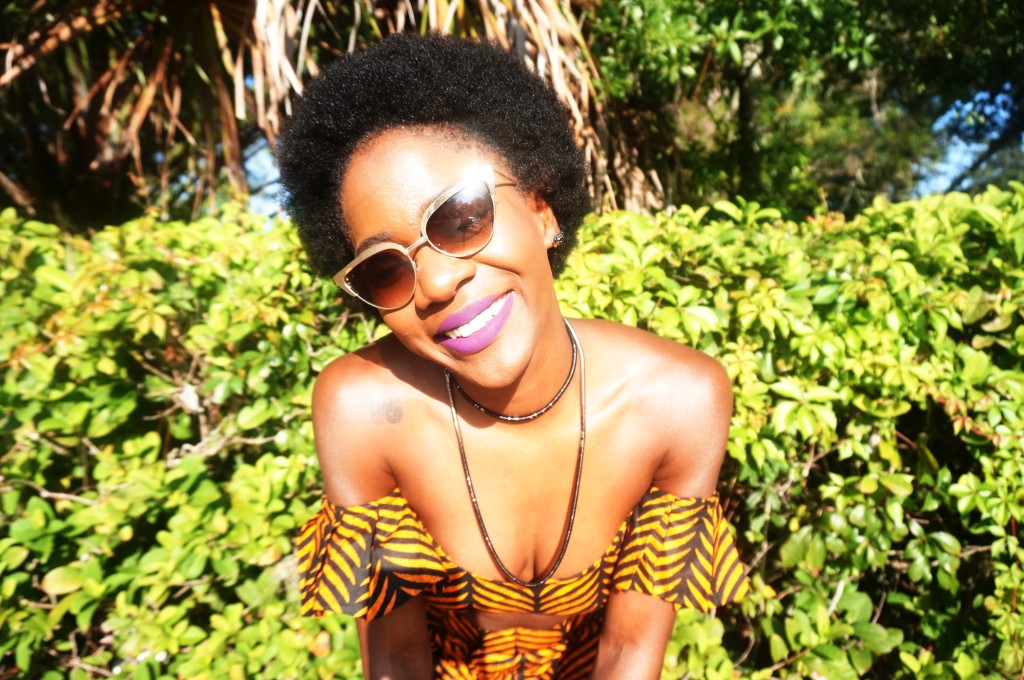 This look literally rolled off my sleeve; I had set my hair the night before but ended up agonizing over the fact that it did not come out like I thought it would. Ended up just spraying my hair with a mixture of castor oil and water to pick it out for a Foxy Cleopatra fro to go with this sweet and sexy cut out romper by Yahdie Concious clothing.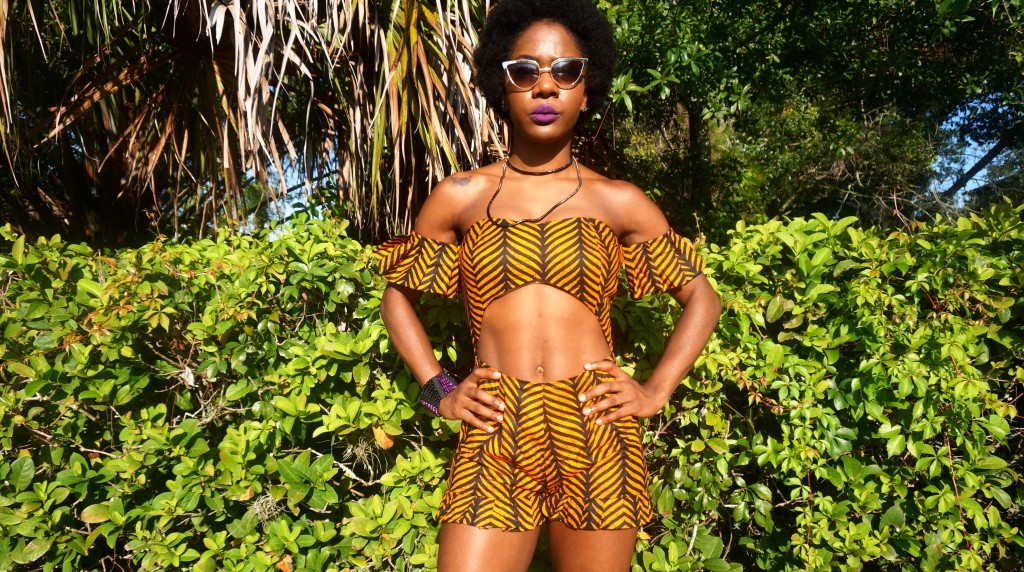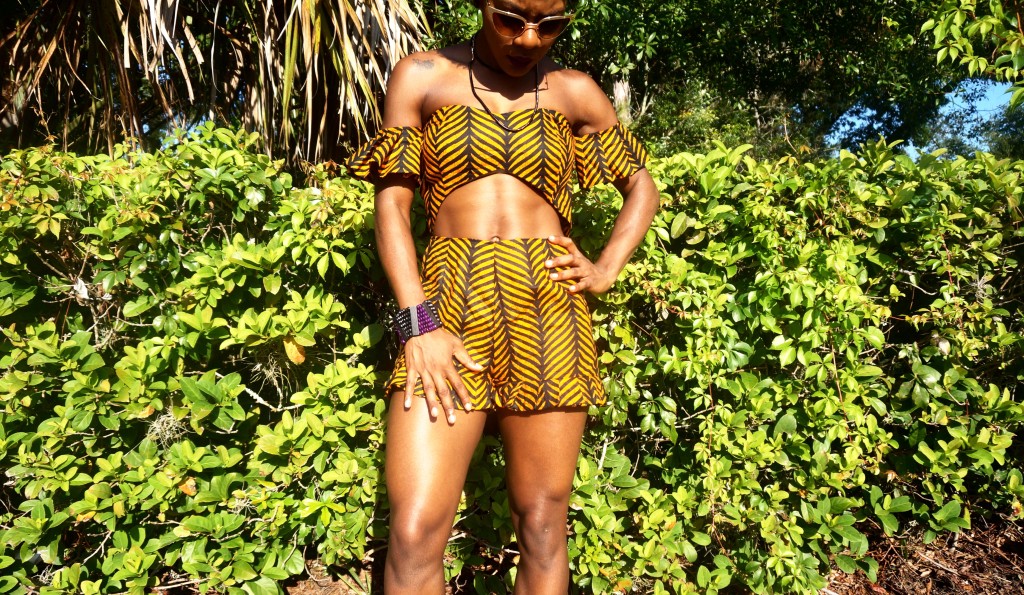 What really makes this look perfect for me are these super comfy Mary Jane platforms; so comfortable I wore them during LA/Hollywood Carnival here. I love the height they give me and my legs without the 'pain'. Yes, beauty can be comfort too.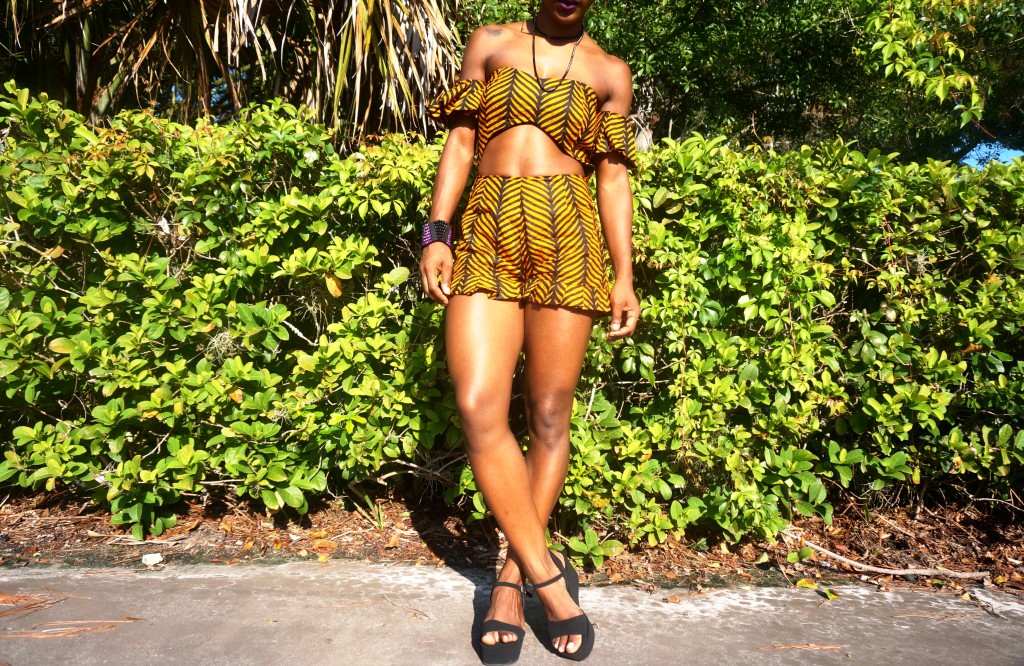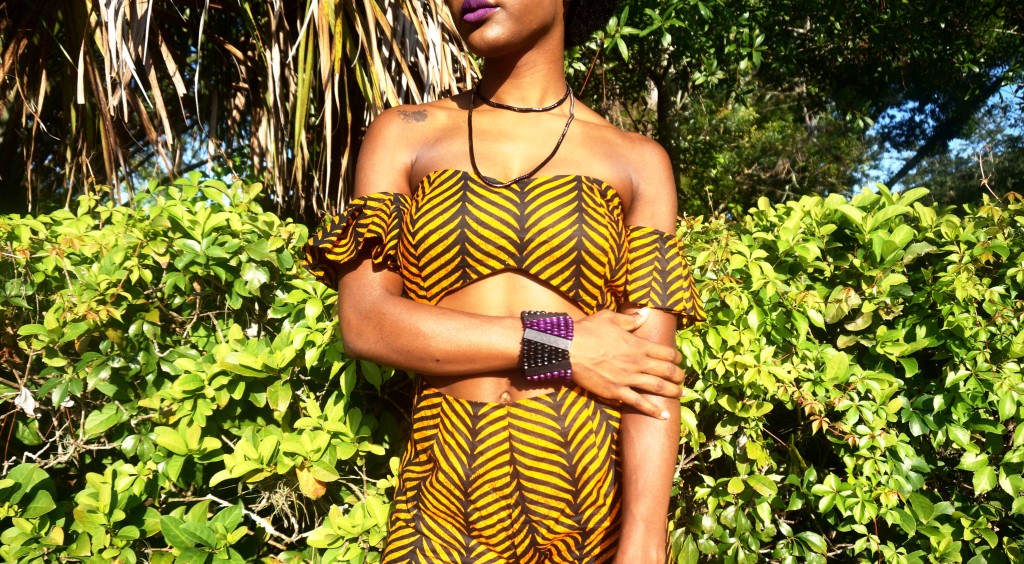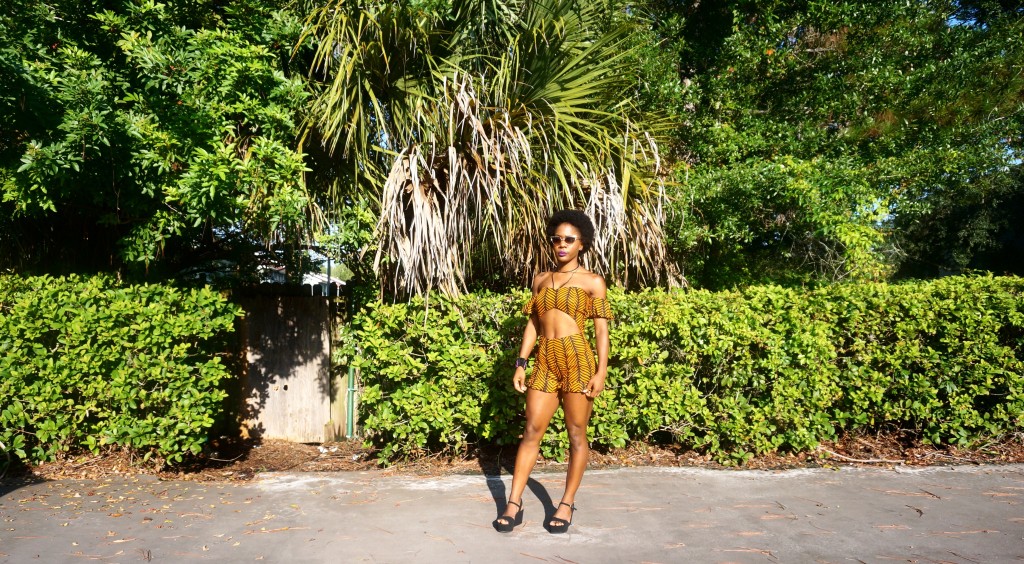 Romper | Yahdie Concious Clothing| find it HERE
Platforms |Rainbow | find it HERE
Lippy (Zipper) | Color Pop Cosmetics | find it HERE
Bracelet | old
Eyewear | TheCuveitersCloset | find it HERE
Let me know what you think about this post by commenting below. And remember sharing is caring!
xoxo,
Crista S.
Til next time,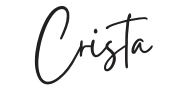 bahamianista
beauty
blog
blogger
Caribbean Girls who Blog
color pop cosmetics
fashion
hair
look
look of the day
ootd
platforms
rainbow shops
romper
shop the cc
style
style blogger
the cuveiters closet
yahdie concious
zipper