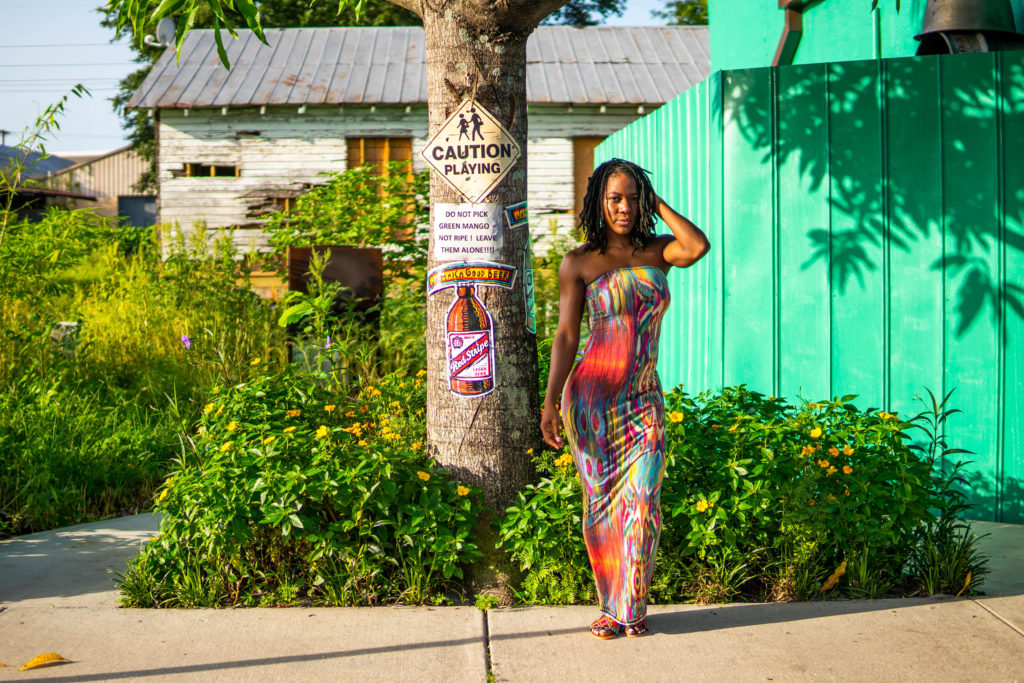 This year I did not think I could get back into the swing of consistently blogging. I questioned myself and my efforts so much and I always resorted to looking at what others were doing. Plus, style blogging literally brings in maybe 10% of my blog views, so all in all what was the point. Moment of transparency here, just bear with me. But it wasn't until recently with a lot of life happenings, uncertainties and constantly changing circumstances that I realized how necessary it is for me to stay consistently doing something that I love even though I may be afraid to do it. And even though it may not show instant results or success, its something I enjoy and that's enough.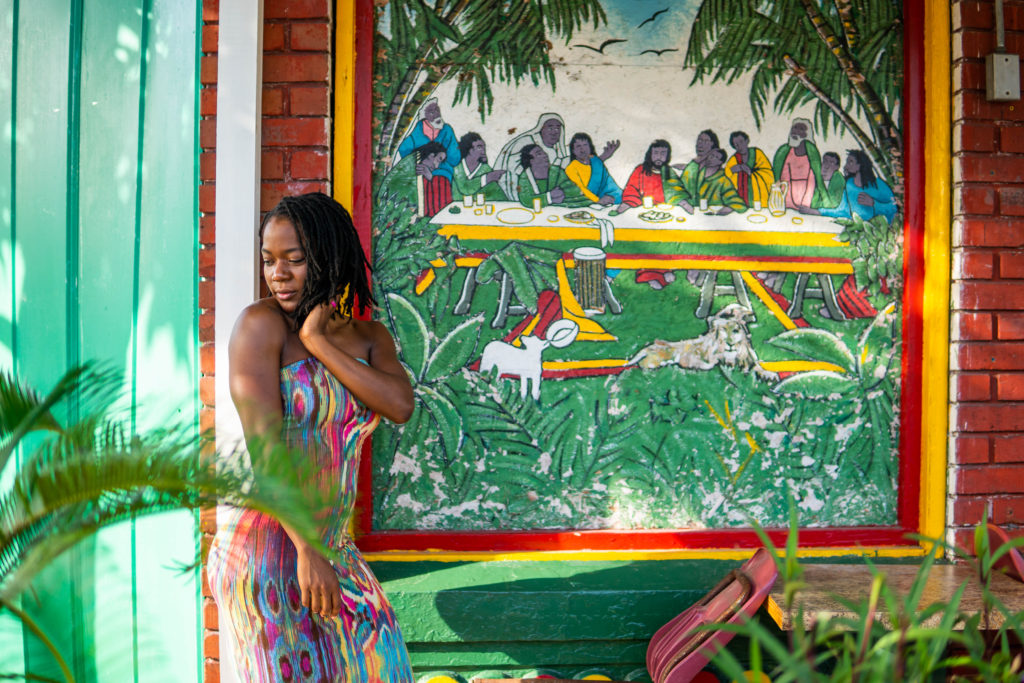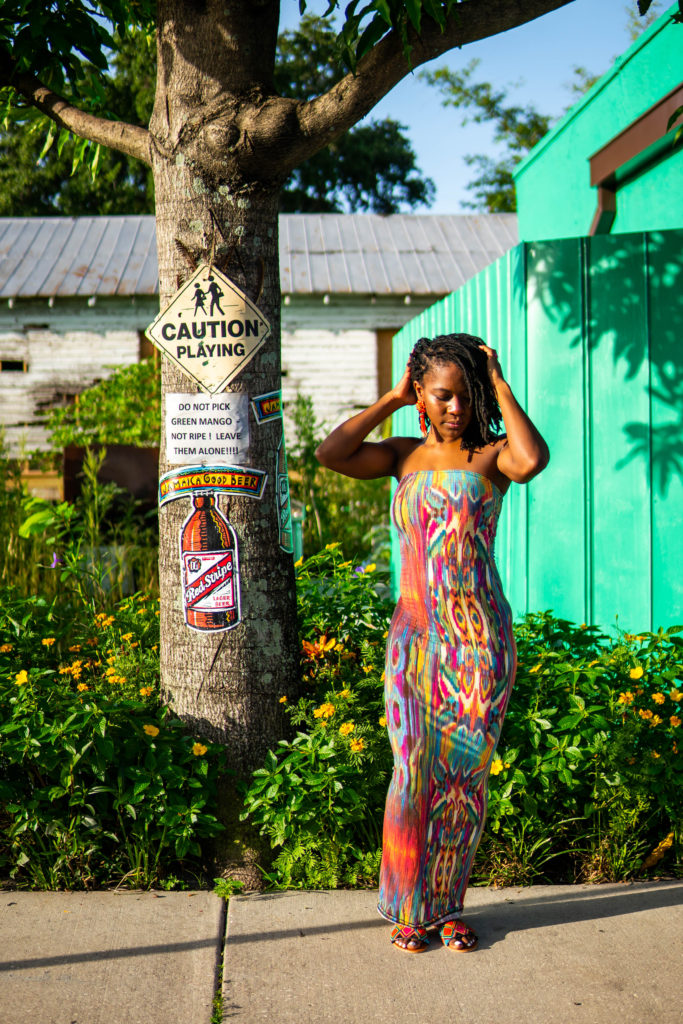 The thing with consistency is that it teaches us and disciplines us to leap each and every time, despite our feelings and despite the many probable outcomes. And being a Cancer, I am very emotional and that can sometime sway what I decide to do. But I am learning that emotions don't get the final say in your story–you do. Feel me?
Plus despite my knack for overanalyzing a lot, I'm having a lot of fun creating this type of content.  So here goes another one.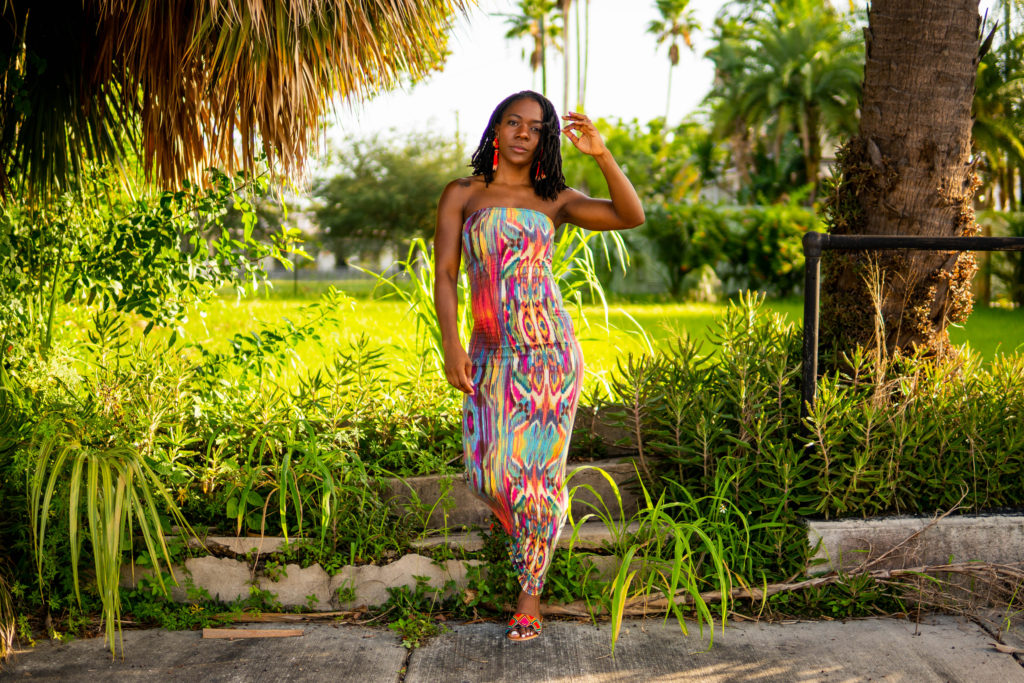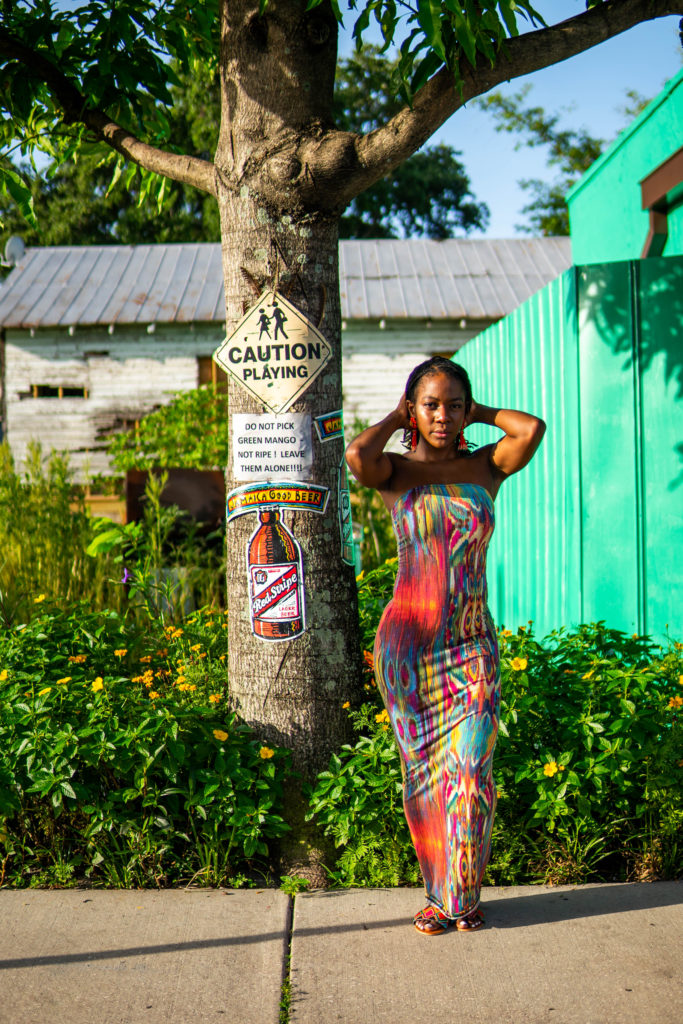 Tube Dress | Asos | sold out.
Sandals | Steve Madden |sold out but look at these cute ones I found for fall.
Earrings | Zara | find similar here.
This look is just irie vibesy to me especially with the little Jamaican restaurant we shot at that I had no idea existed in Tampa. I bought this dress from Asos yearssss ago and it still works especially with my favorite Steve Madden flats.  Also, wanted to know what are you doing to stay consistent (it could be anything), share below in the comments.
Til the next post,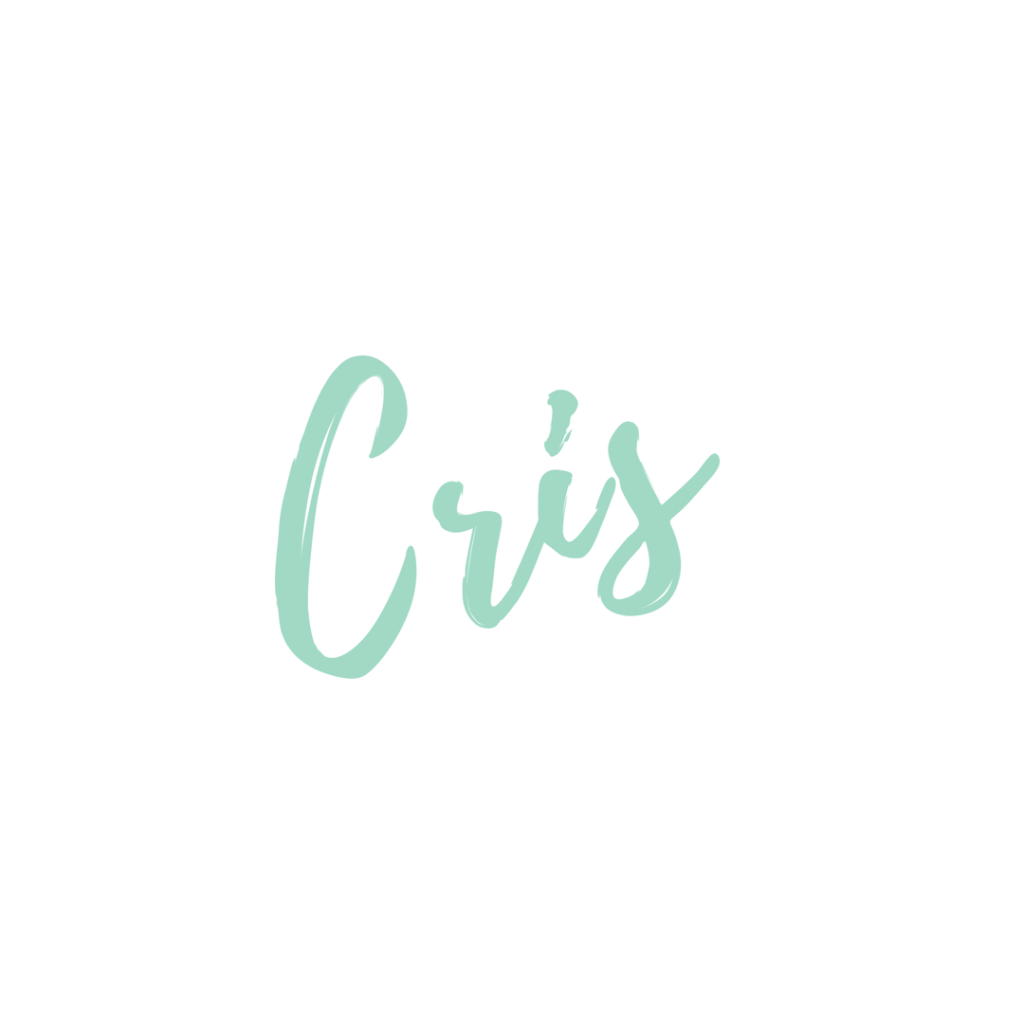 Til next time,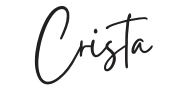 asos tube dress
consistency
realizations
Steve Madden noura flats
style blogging
tips on consistency
Zara earrings