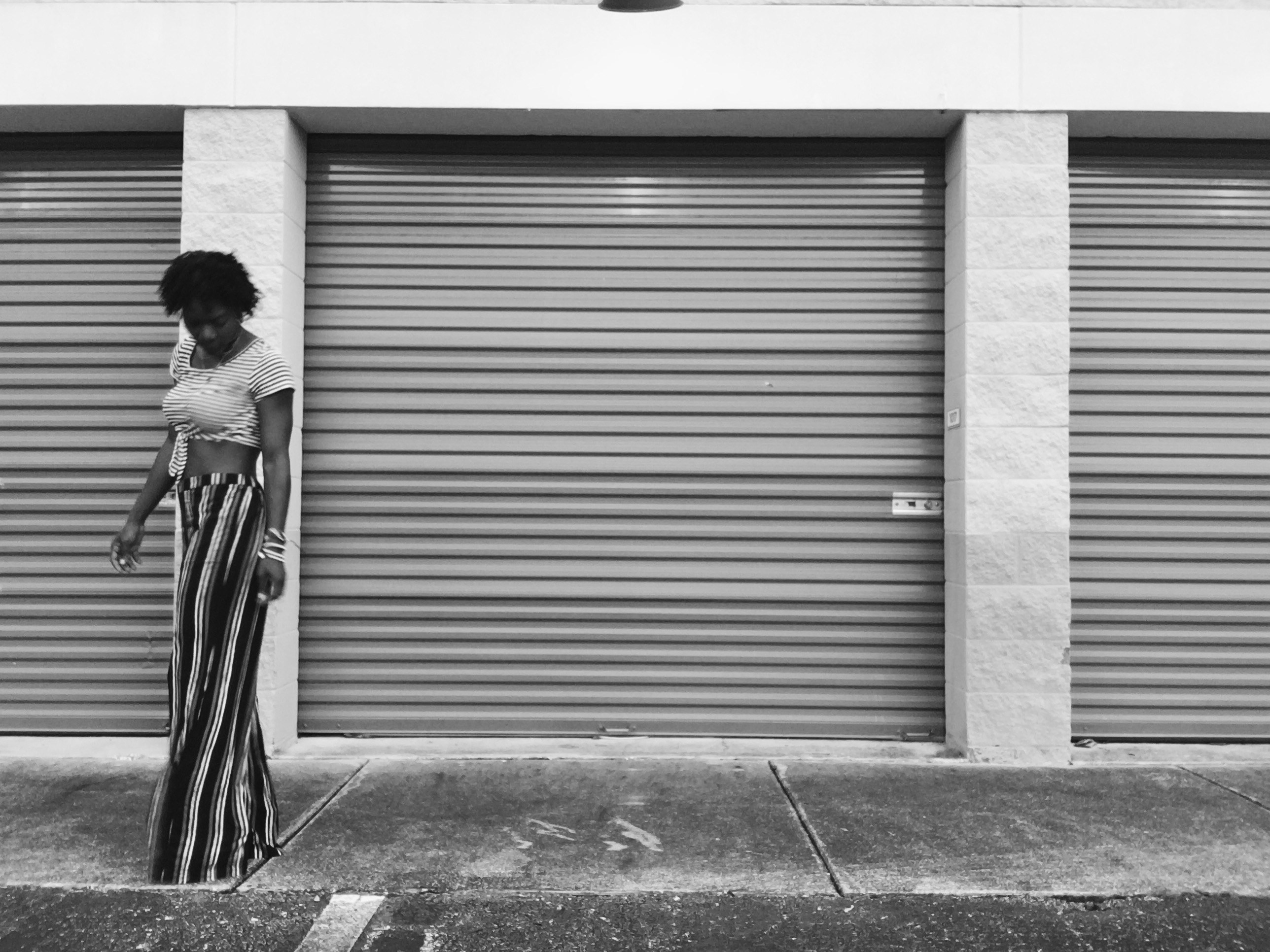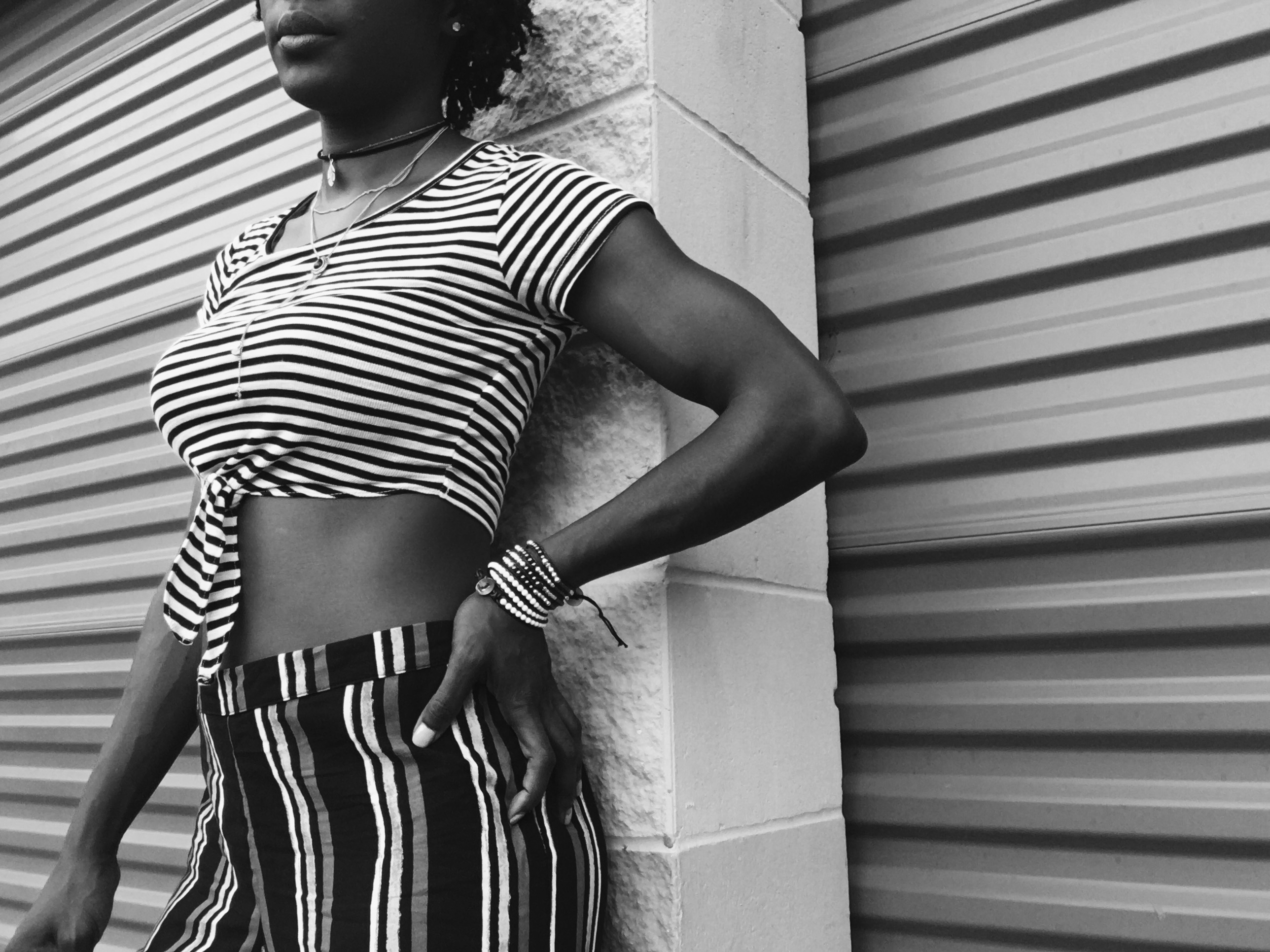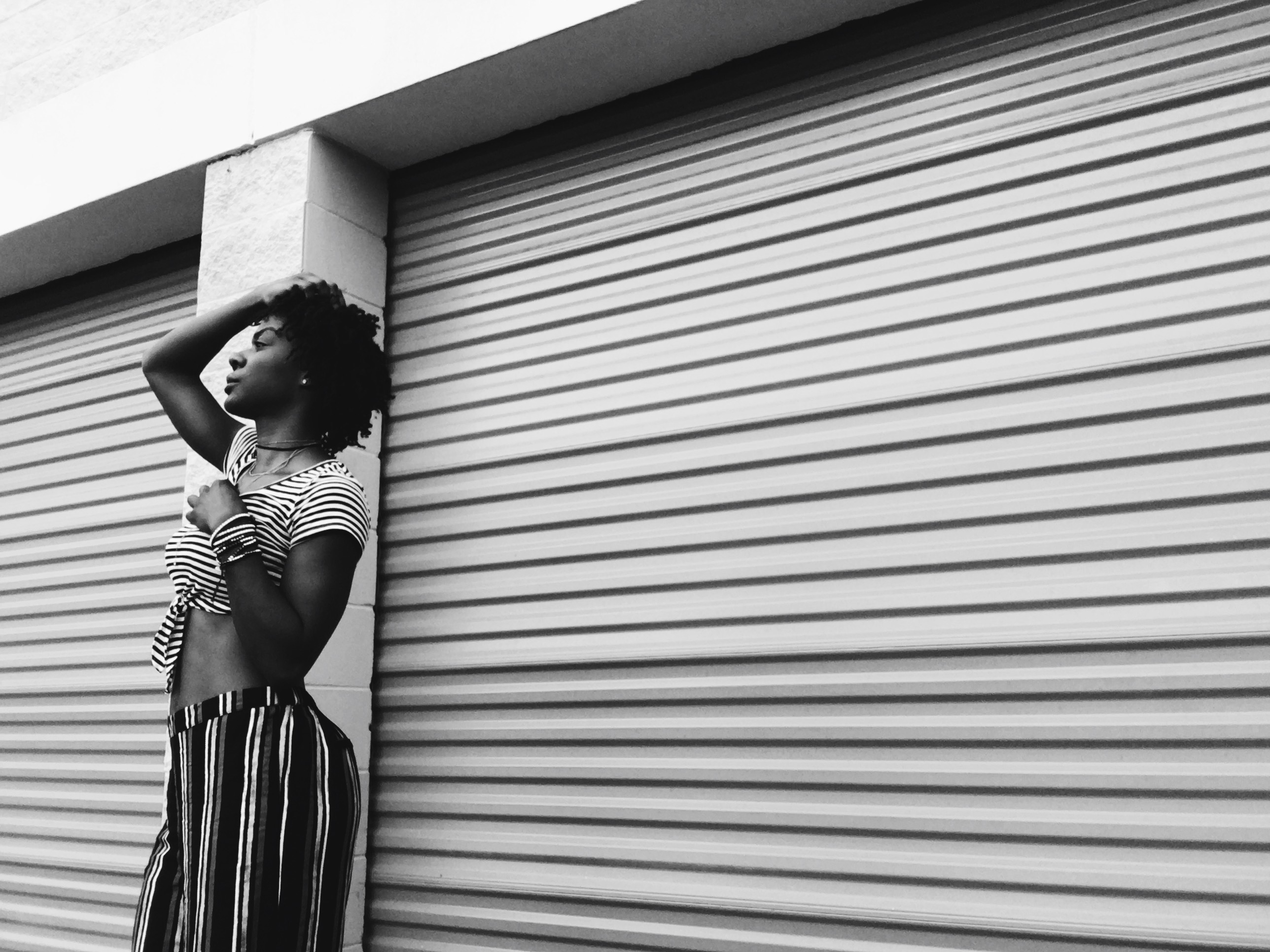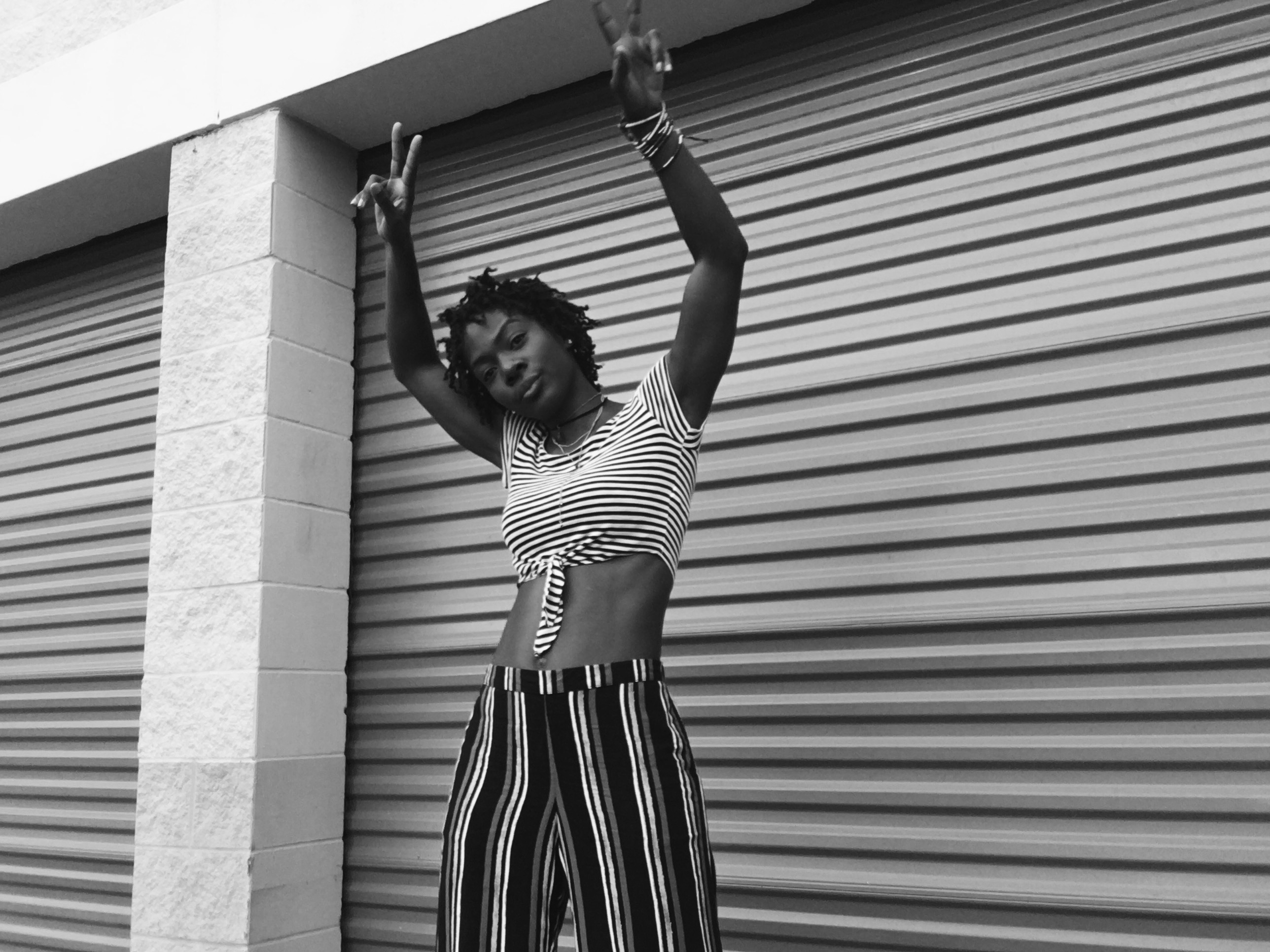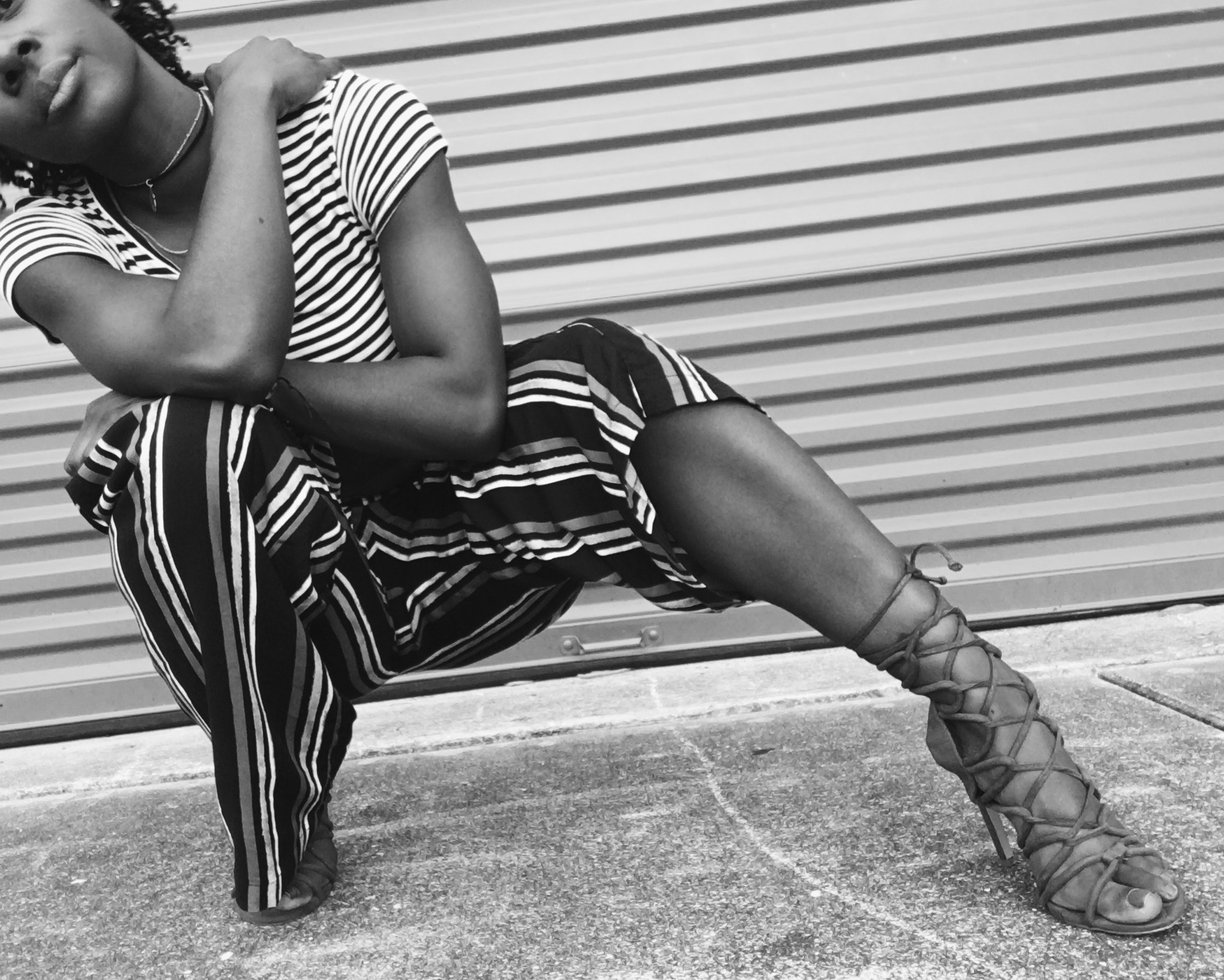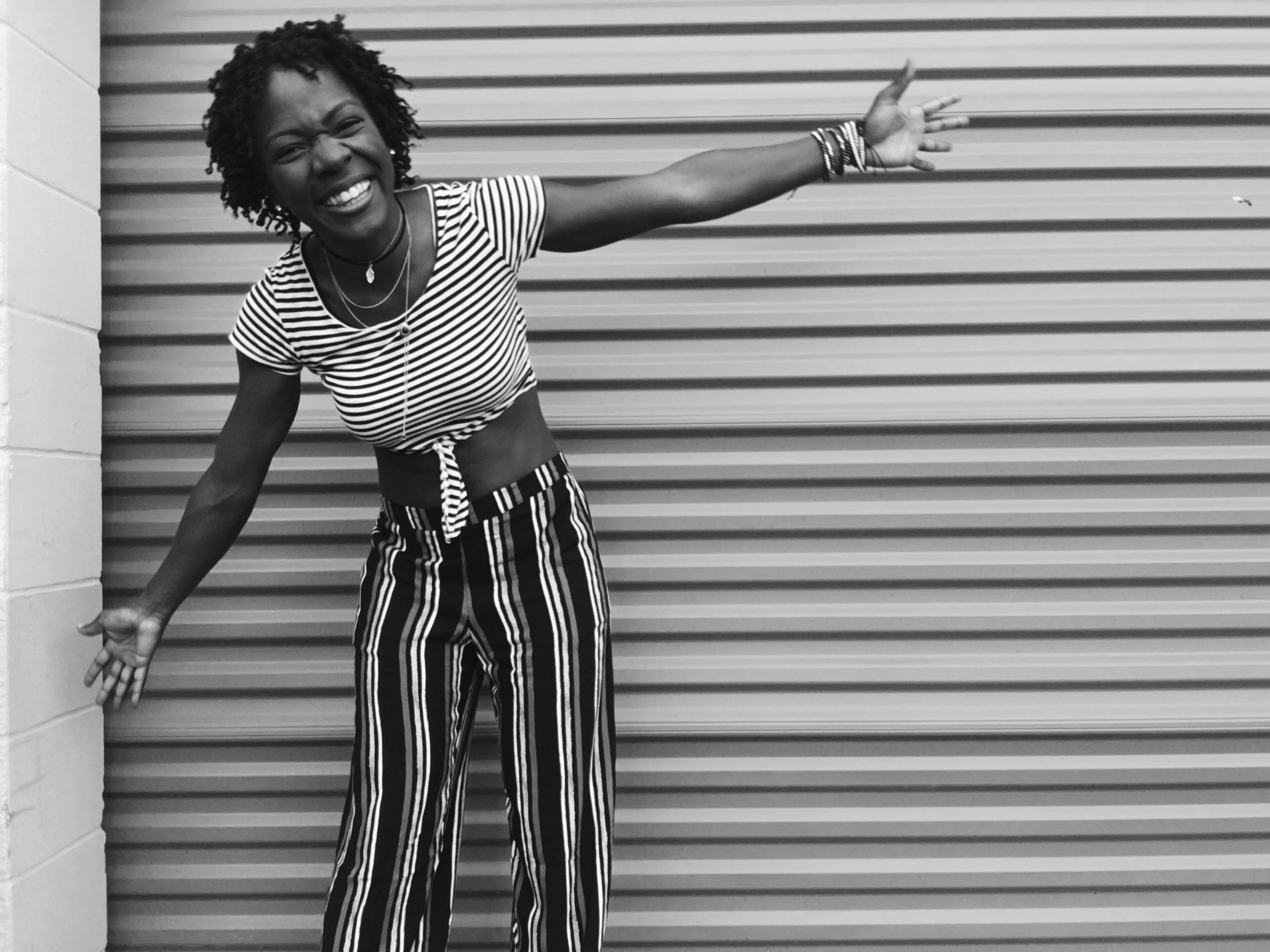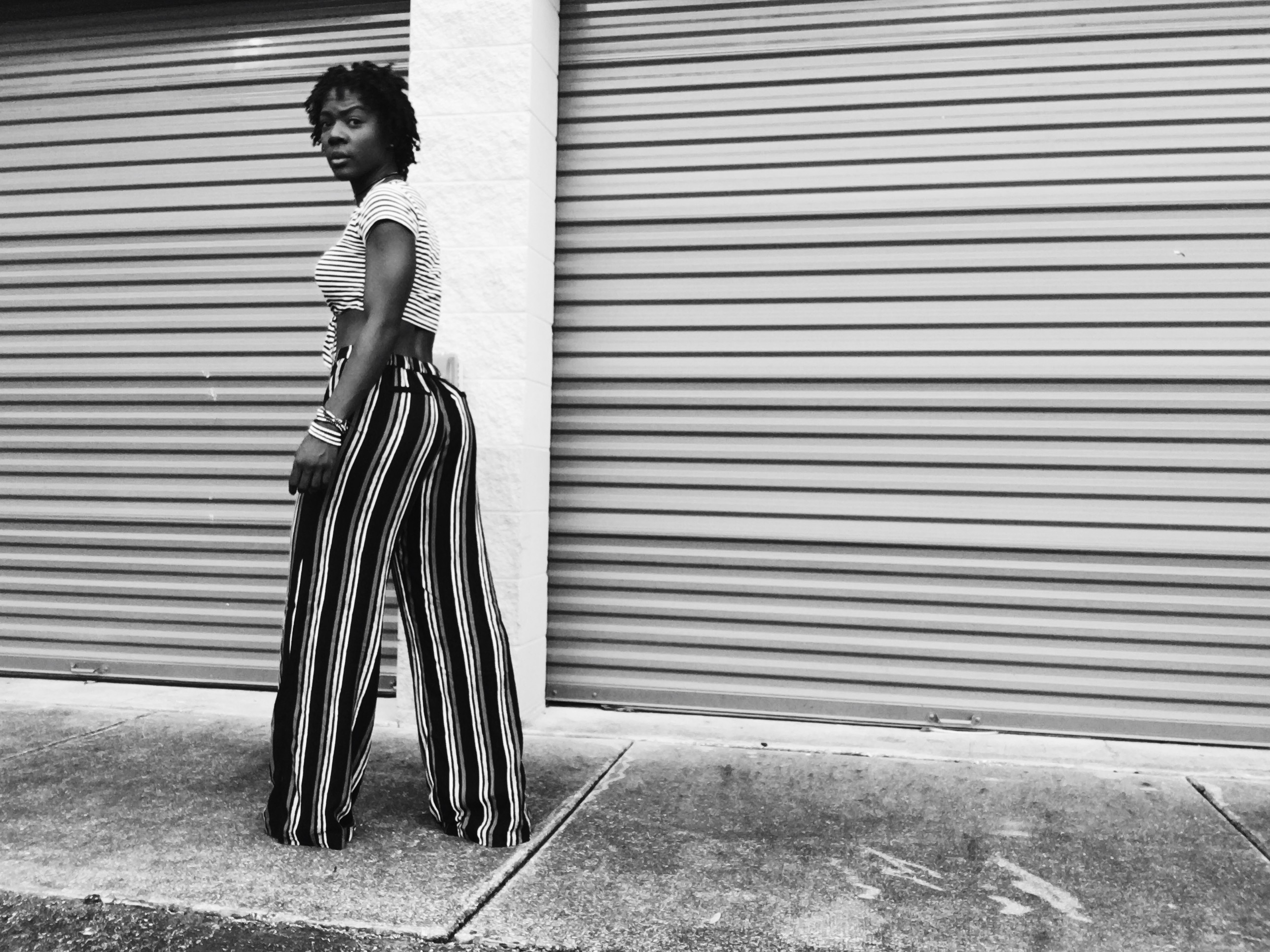 I've been wanting to update my look a bit since the big 3-0 is right around the corner. So excited! Thank God for 30 years of life and the ability to live it doing the things I love. Typically, around birthday time; I like to play around with my look. I tend to get really picky when shopping for clothes and wanted some more "mature" pieces for the "crossover" into my 30's. (aka less short- shorts ha!) I love these striped high waist, wide leg trousers from Target. They're so light and breezy especially for the humidity during the summer months. Cut off/cropped tees are my faves as well and I love that I can coordinate two styles of striped patterns together for a not-so-matchy look.
Another thing I've been getting into is more statement jewelry. I'm not a huge bag and tote gal so I'll go straight for a choker necklace or a few bracelets to bring a look together. I love these triple and quadruple wrap leather-beaded bracelets I found at a street fair in Tampa. Another thing I've been working on besides feting, fitness and style are "patience periods". Currently reading: Don't Sweat The Small Stuff …and it's all small stuff by Richard Carlson, PH.D. Inspiring and easy read! Check it out here.
Let's face it; no ones life is a fairytale and no matter how pretty the pictures or amount of followers –reality is still a factor. We all have our fair share of issues and problems and we all need a little push in the right direction sometimes. Literally, I've been learning how to not stress out and be patient regardless of how I'm feeling at the moment. Ive been practicing putting my phone on airplane mode for an hour or two just to work on "small things" that will improve my daily routine. Whether, that's reorganizing my closet, taking a walk outside or just reconnecting with myself, it's so important. I think we all get so caught up in life, that we forget to give ourselves time. And when we do, the clarity is amazing.
Outfit Details:
Pants: Target (see similar here )
Top: Forever 21
Necklaces: Forever 21 (see similar here )
Bracelets: Frankie & Alice BeachSide Boutique
Shoes: Old (see similar here )
Here's to 30 years of clarity and more to come,
Crista S.
Til next time,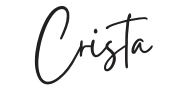 30
forever 21
frankie and alice beachside boutique
ootd
palazzo
patience
small stuff
stripes
target