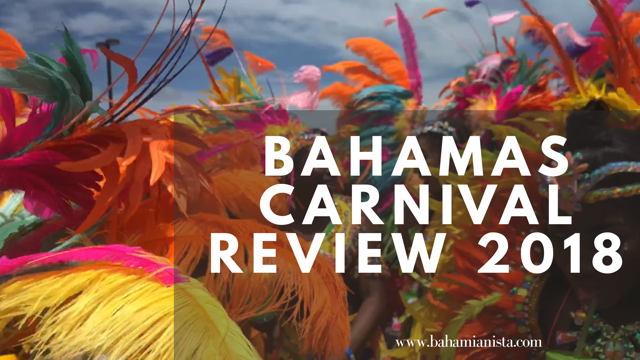 Bahamas Carnival 2018 was undeniably the biggest year since the inception of this developing carnival. From events to road, there was a SIGNIFICANT increase of attendees and I'm all the way here for it. But none the less let's get into this review and some tips to help you plan your Bahamas Carnival 2019 trip.
TOUCHDOWN
I'm a native Bahamian that lives in the US so like most international masqueraders I have to fly in for Bahamas Carnival. My flight altogether (bought about a month and change before carnival) averaged to be about $350 USD flying from South Florida.
I was picked up from the airport by family but for people that don't have friends or family that live in the Bahamas; a cab ride to and from the airport can cost between $20-40 dollars depending on your destination. Tip: Traveling in groups via taxi is a lot cheaper. Or you can rent a car from the airport.
Just a few facts about traveling to the Bahamas:
Airport code: NAS (Lynden Pindling International Airport)
Currency is 1BSD : 1USD
Hotels can range about 150 a night and up; Airbnb can range from 50+ a night and up depending on your preferences and the area.
Recommended areas to stay in: Cable Beach Strip, Arawak Cay Area (St. Albans, Botanical Gardens), Paradise Island, West Bay Street, Downtown Nassau hotels among others.
MY BAHAMAS CARNIVAL REVIEW
FETES
I personally purchased 3 events or fetes and only made it to 1 *insert sad face* the 1 we did go to was– Ice Box Entertainment's Suits Bahamas which is a jouvert cooler cruise ($55.00 USD). Suits definitely  and consistently puts out a great product year in and year out. My only issues were I wanted to hear more soca and less dancehall on the boat. I love that they included some finger foods prior to the madness and how EPIC was it to have another superstar pull up on the side of the boat. DJ Khaled definitely made it even more EPIC.
My only regret was missing the Machel concert ($35.00 VIP) (which I'm still hearing about) and Colourgazm Jouvert ($60.00) which I heard was also a really good time.
THINGS YOU NEED TO EXPERIENCE BEFORE LEAVING THE BAHAMAS
First of all you need to eat. Definitely get some good food. Arawak Cay aka Fish Fry has a whole strip of restaurants serving authentically Bahamian food. I'm ABSOLUTELY sure there are other places that are commendable but between fetes and carnival, this is the perfect "one stop shop" especially between concerts and fetes.
Try all of the following:
Anything conch (a Bahamian specialty) — conch salad, tropical conch salad, conch fritters, cracked conch, stew conch
Drinks — Sky Juice, Kalik and Sands Beer, Kalik Radler, Ricardo Rum (Coconut), Switcha just to name a few.
Breakfast/Brunch — Souse (chicken, sheep tongue, pig etc.)
WHAT'S NEEDED FOR BAHAMAS CARNIVAL 2019
Now before I get into this part of the review of Bahamas carnival, I'm just going to share a few more people who thought some improvements could be made as well.
"The parade took too long, the movement wasn't quick enough."
"The parade route needs to move faster."
"I need a lunch stop and a second day." "And no "long talkin' DJ's".
"I think that it took too long for us to get through; I wish the food situation was more organized…we decided to go find food towards the end because we weren't fighting everyone for pizza after 7 hours of road madness and fun; I do wish they played more rake and scrape, had more of the Junkanoo styled wings/costumes and reinstated the song competition."
"There definitely needs to be more Bahamian flair. More of alyuh music/culture in it. That would make Bahamas carnival so different. Like for Spice Mas, carnival day, they have (the) shortknee still come out and do their thing. That would make Bahamas carnival more interesting for people traveling like me."
MY 5 CENTS
CARNIVAL
I have to say that this Bahamas carnival road experience was a complete 180 from my last. This year we played with Enigma Bahamas and the band had plenty vibes. As my husband would say -no stushness. I played in the section Sky Juice. The only cons I had was that there was no rest or proper lunch stop.
A VARIETY OF COSTUMES
If you're familiar with Junkanoo, you know the Bahamas' strength lies in Junkanoo costuming, detail, a lot of trim and "tricks" as we like to call it and don't forget about the feathers. But as you know with carnival, it definitely isn't like Junkanoo that's held at night when it's a lot cooler and the sun isn't beaming down on you every second. Don't get me wrong, I love elaborate costumes and kudos to those who can jump up in those all day but there should be variety from the Junkanoo styled carnival costumes to the BBF (bikinis, beads, feathers) style of "mas".
MORE FETES/EVENTS
If more and more people are placing Bahamas Carnival on their bucket lists, there needs to be more to do. This year was the most events, fetes I had seen (correct me if I'm wrong) but there's still room for more and different kinds of parties. I definitely think an emphasis needs to be placed on Bahamian music, culture because if you are a frequent carnival goer –which most international carnival goers are– what makes Bahamas carnival different from the rest? Music, events, costumes? What would make me decide to pick Bahamas carnival before I spend my money on the neighboring carnivals that are comparable in distance and cost (i.e. Cayman, Bermuda, Guyana, Jamaica)? Plus, I personally loved hearing Bahamian music on the road, rake n scrape as well as Junkanoo music.
ORGANIZATION/ATTENTION TO DETAIL
This should just go without saying. The parade as a whole just needs to be more organized and more fluid. Although, I was ok with the route– I heard a lot of people complain that it was too long. There should be a rest stop and I can only attest to the experience I had with Enigma this year but there definitely needs to be more organization when it comes to feeding your masqueraders. I'll give Enigma kudos for having cool towels and candy bars on the road, but the whole pizza distribution was unorganized and I'm pretty sure people avoided the chaos and went to find food on their own accord. Plus, I have no idea if food was provided after the route because I was so tired.
Safety should be paramount. While the stormer situation got increasingly more and more towards the end of the parade–it wasn't unbearable but it is the band's responsibility to keep paying masqueraders safe. There were no ropes to separate the masqueraders from on-lookers, there were no metal skirts on the actual trucks to avoid potential injuries as well as a step up ladder to board the port-a-potty trailer.
PERKS FOR MASQUERADERS
Enigma provided a truck with port a potties but thank God I did hurdles in high school because you literally had to lunge to get to the bathrooms. Nonetheless, that was a great addition. Just add a ladder or step stool for next time.
Drink service went fairly quickly–there were a lot of bartenders and staff on the road attending to masqueraders so that was a plus. The only issue was that the premium liquor was not in plain sight so you had to ask for the options they had.
They also had a shuttle service to and from Mario's Bowling Alley (which I did not use) as I saw them dropping off masqueraders at the beginning of the parade.
VIBES
I would be lying if I said I didn't have fun. I thoroughly enjoyed the vibes on the road with Enigma, in fact it was my best Bahamas carnival experience to date because EVERYONE in their band had a lot of energy and vibes. It was literally a good time from beginning to end. The music was varied– a mix of soca hits, dancehall blended into soca and Bahamian music.
But enough about what I thought about it, what did you think about Bahamas carnival 2018? Share it in the comments below and let me know if you're going to Bahamas carnival next year.
Til the next pump,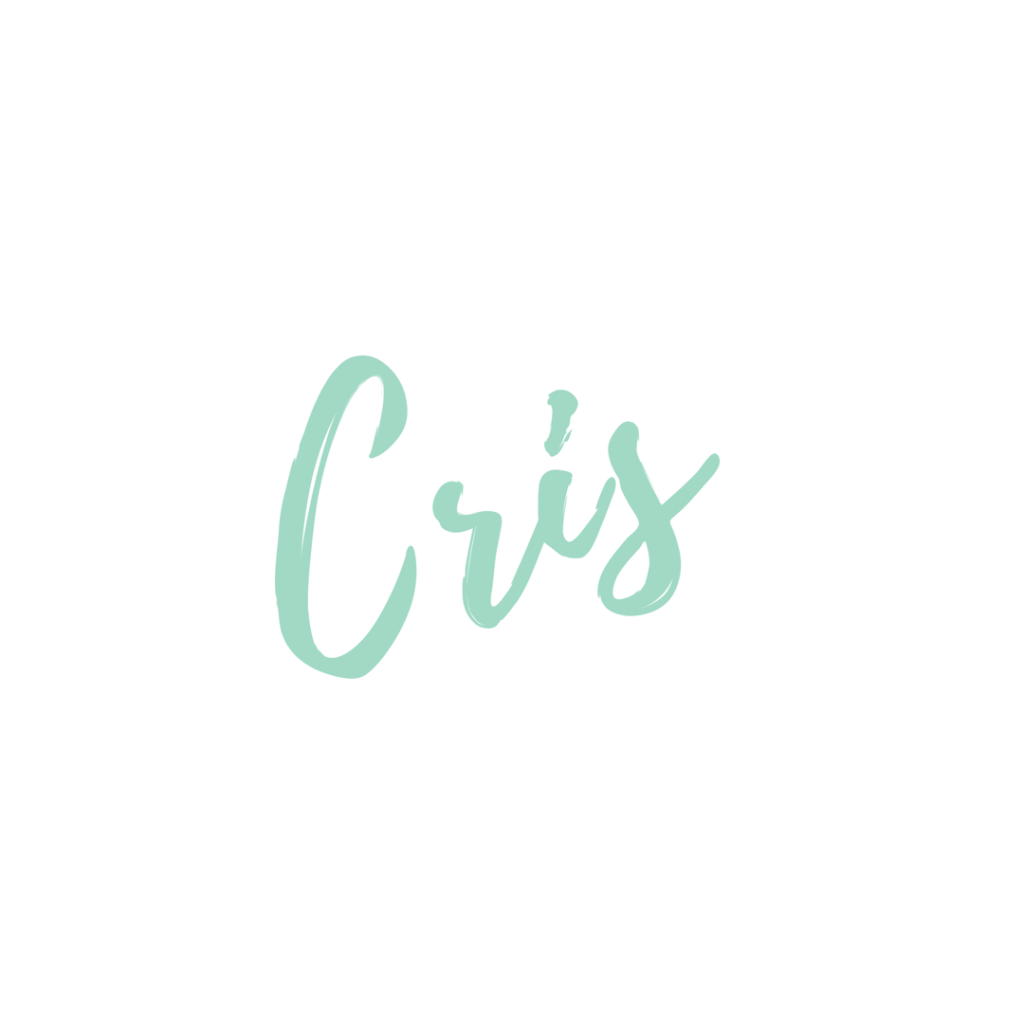 Til next time,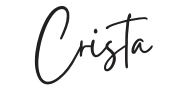 bahamas carnival
Bahamas carnival 2018 review
Bahamas carnival 2019
Bahamas carnival review
bahamas junkanoo carnival
carnival in the Bahamas
dj Khaled Bahamas
Junkanoo carnival Bahamas
planning for Bahamas carnival
planning for Bahamas carnival 2019
suits Bahamas 2018 review
what is carnival in the Bahamas