Thinking of Bahamas Carnival 2023? Not to be confused with the traditional Junkanoo parades of The Bahamas; Bahamas Carnival is a newer Caribbean carnival also known as Mas in Paradise. Think vibrant costumes, friendly, energetic locals and a parade that follows the pristine beaches in the capital of Nassau, New Providence. If you want to know more… keep reading.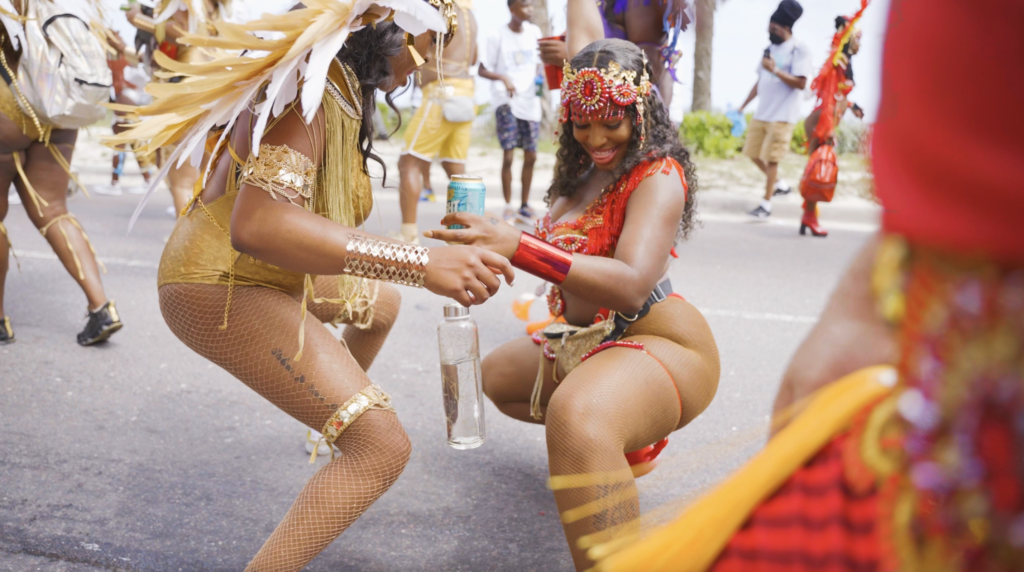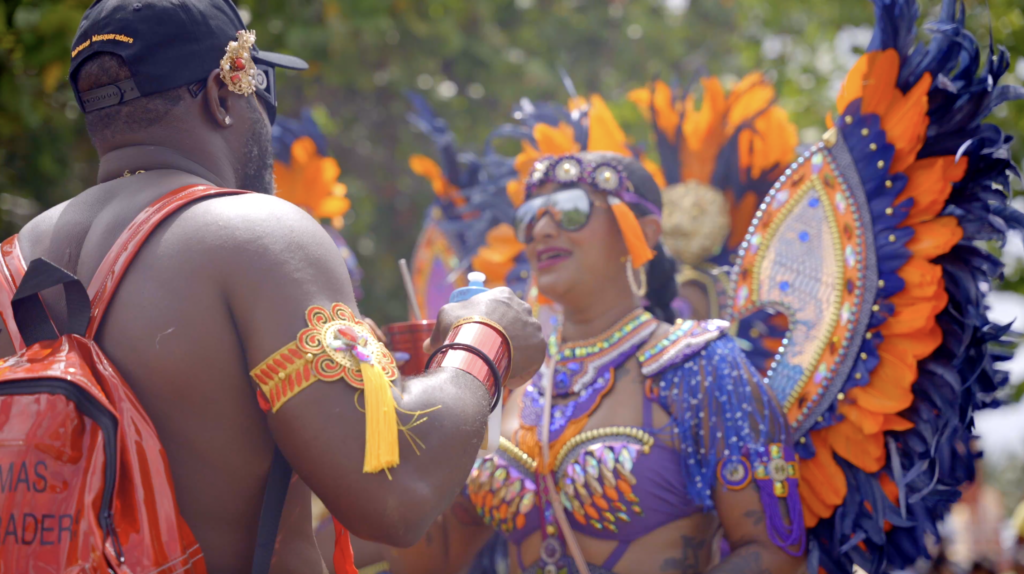 When?
Bahamas Carnival 2023 is slated for dates May 18 – 21st, 2023. The parade of bands takes place on Saturday May 20th, 2023 typically starting mid morning and ends after sunset. This carnival is doable over a weekend (Friday to Sunday) but to get a mix of parties, carnival, beaches and more – try traveling Thursday to Tuesday to incorporate sight seeing, a beach day and the opportunity to try authentic Bahamian food. Alpha Sounds Survival weekend is also a weekend of events that take place a week to two weeks prior to the official carnival weekend.
Where?
It takes place in Nassau, New Providence in The Bahamas. You can fly into Sir Lynden Pindling International airport (airport code NAS) via flagship carrier BahamasAir, Western Air, Caribbean Airlines, Delta, Jet Blue and the list goes on. The flight is usually 3 hours or less from the eastern coast of the United States. One thing to note is that the airport in Nassau has US pre-clearance so no long immigration lines when you get back home. 🙂
Places To Stay?
There are an abundance of hotels, Airbnbs that you can book for your stay during carnival time. Hotels typically start around $120 and up a night and some Airbnbs can start under $100.
List of Hotels in Nassau, Bahamas (click names for links)
Baha Mar Resorts
Atlantis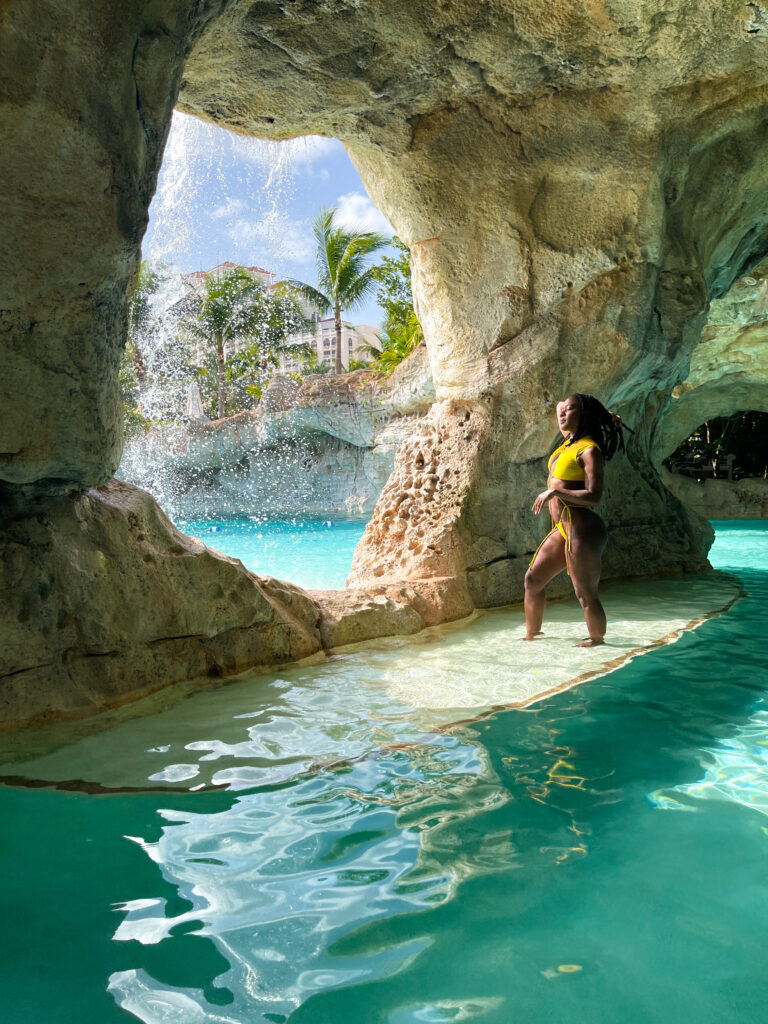 If you opt for AirBnB's, a few locations that are close to the beach and in reasonable distance to downtown Nassau are:
Bay Street
West Bay Street
Downtown Nassau
Baha Mar Blvd
Cable Beach
SandyPort
Orange Hill Beach
Nirvana Beach
Love Beach
Saunders Beach
Paradise Island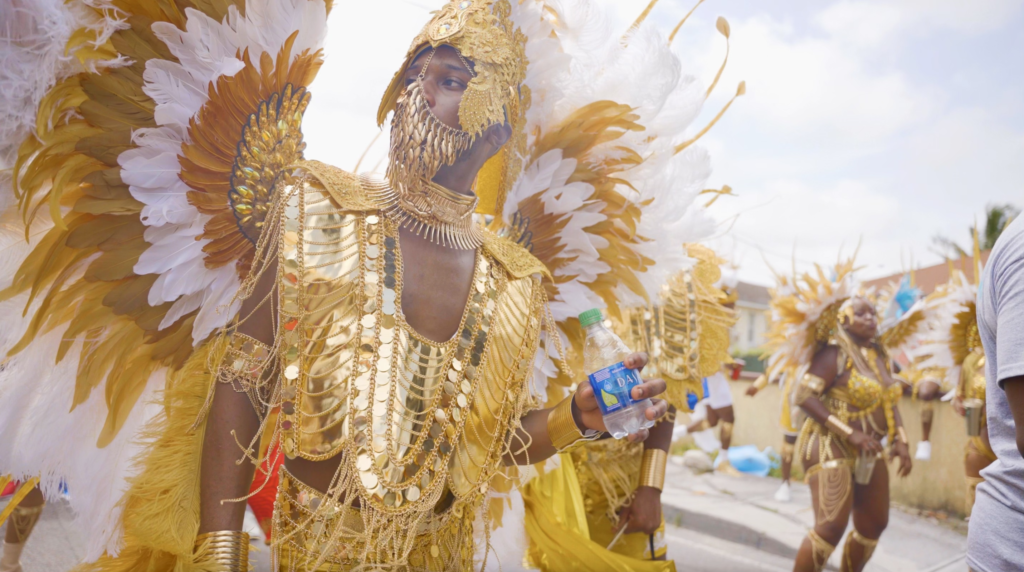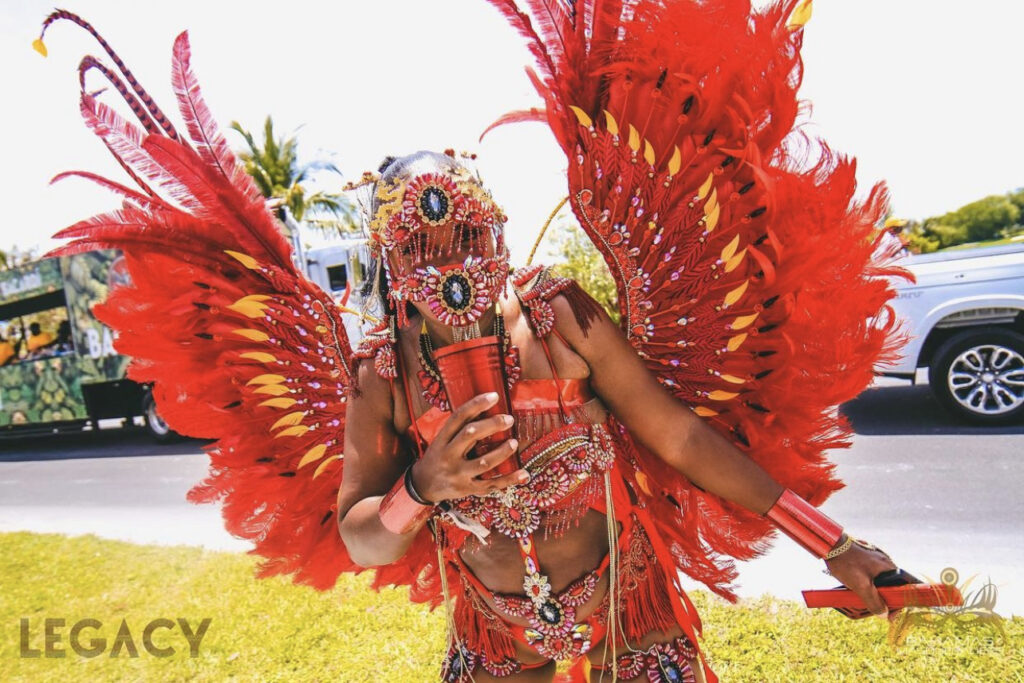 Carnival Costumes
If you're wondering where to find and see Bahamas Carnival costumes; here are several bands you can check out online. Bands tend to launch mid January or later. Costumes (believe it or not) still start around $300 USD and up for a male or backline costume depending on your preferences.
For anyone looking for makeup services, check out this list of MUA's in Nassau, Bahamas.
Fetes, Concerts and Events
Popular events/fetes and parties to look out for are the concert/party series held by Bahamas Carnival Experience, Vie Promotions, Fresh Entertainment. and GVS Pump.  Look out for all day inclusive parties like La Vie, cruise/boat rides like Waves or Suits Bahamas and more. Most events will take place closer to Bay Street areas and Downtown Nassau.
Friday May 5th, 2023
Saturday May 13th, 2023
Thursday May 18th, 2023
Friday May 19th, 2023
Saturday May 20th, 2023
Sunday May 21st, 2023
Transportation
There are several options for getting around Nassau, New Providence. You can rent a car starting at average $60 a day with gas prices averaging at $6 dollars a gallon (as of January 7th, 2023). Bahamians drive on the LEFT side of the road and you can get around using Google Maps. There are also taxi services average starting price $25 and up from the airport. You can hail a Jitney (public bus); they run from 7am – 7pm however you have to know the routes and just be vigilant.
What and Where To Eat?
Probably the most central and popular place to find authentic Bahamian food is the Fish Fry/Arawak Cay which is located a few minutes down the street from Downtown Nassau. Some of my favorite restaurants are Oh Andros, Goldie's, Drifters and more. Other authentic Bahamian restaurants include The Cricket Club, Nesbitt's, Bamboo Shack. Try a conch salad, conch fritters, sheep tongue souse, boiled fish and drinks like a Sands or Kalik Radler or a Sky Juice.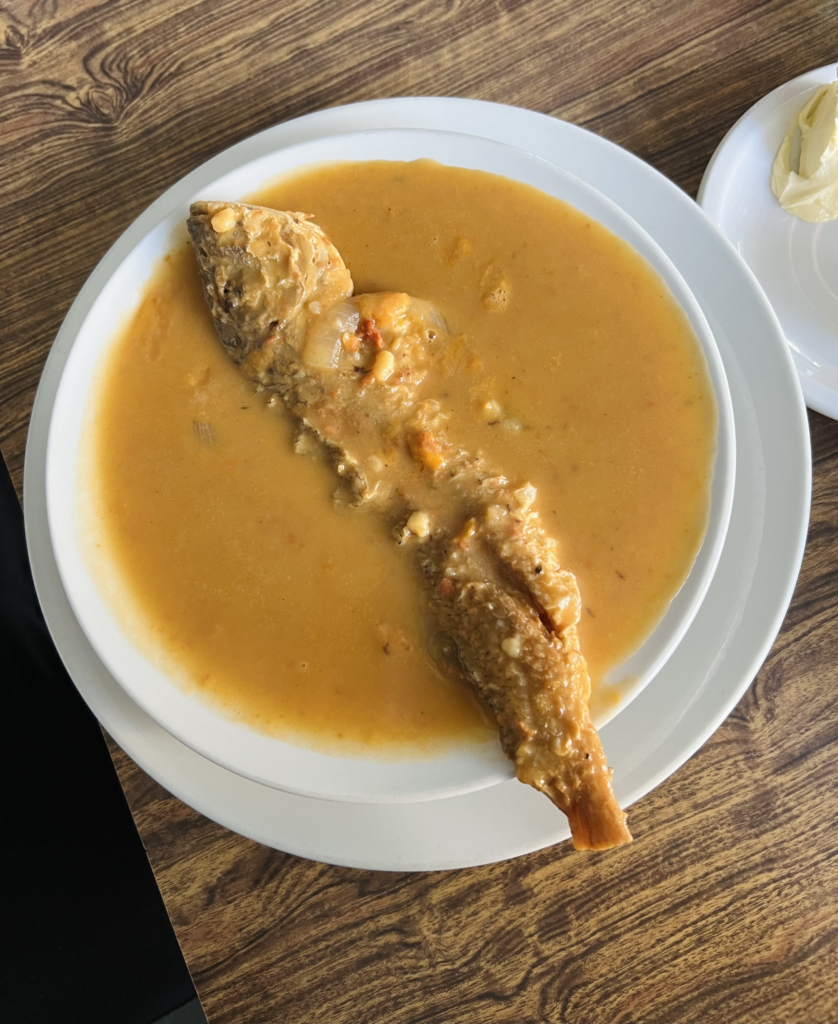 Things To Do (including Beaches)
Some of my favorite beaches to visit are Orange Hill Beach, Love Beach, Cabbage Beach (depending on the current and weather), Goodman's Bay and Nirvana Beach. Junkanoo Beach is very conveniently located close to downtown and has a lot going on with small bars, watersports and more.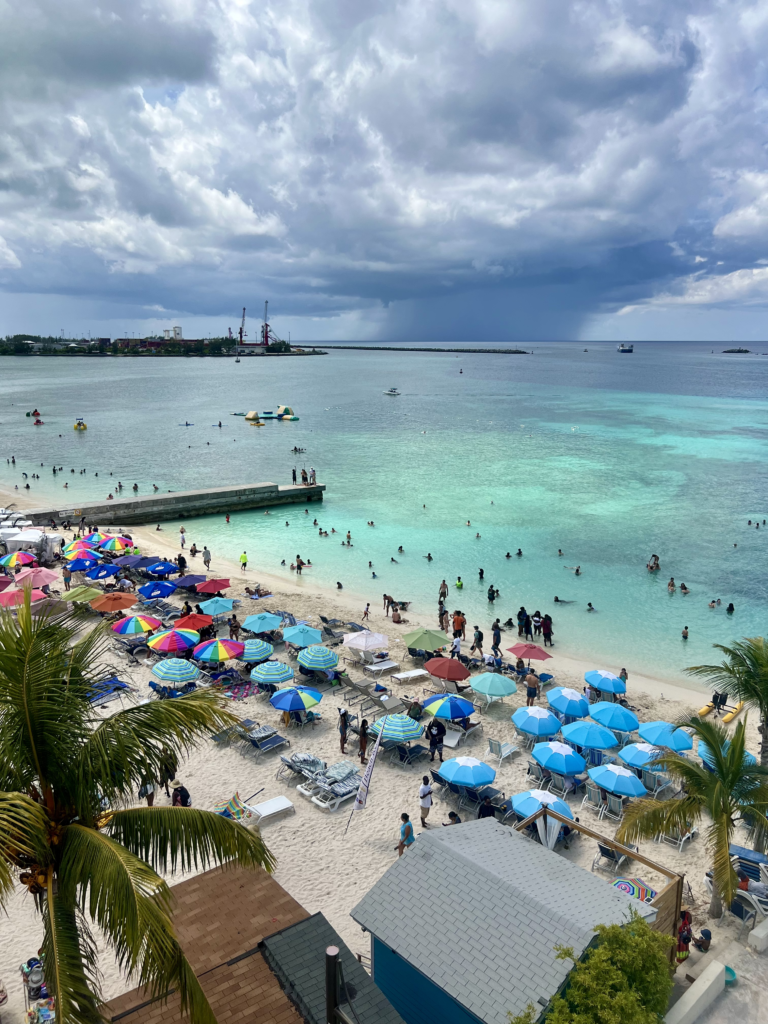 There's several things to do in Nassau including tours, day trips to nearby cays/islands, swimming with pigs, food and rum tours and historical sites and museums such as:
National Art Gallery of The Bahamas
The Queen's Staircase
Straw Market
Pompey Museum
Heritage Museum of The Bahamas
Fort Charlotte, Fort Montagu & Fort Fincastle
Pirates of Nassau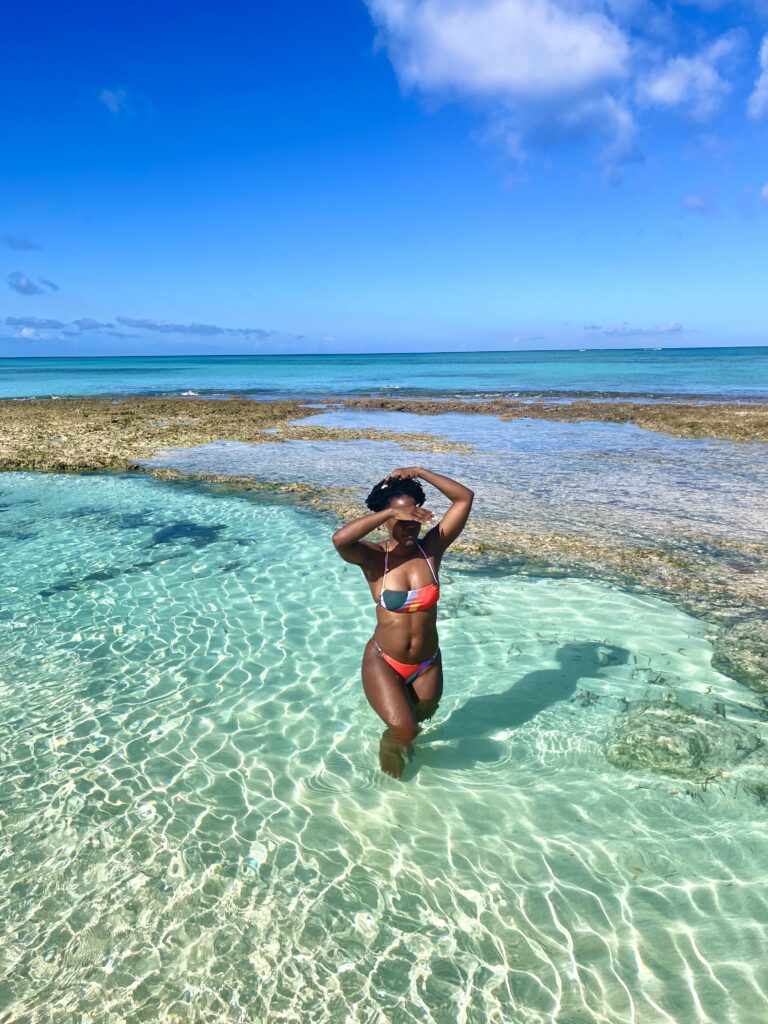 Tips For Bahamas Carnival
If you need to purchase a SIM card you can check out the following mobile service providers:
The temps are definitely pretty warm (75-90's degree Fahrenheit) during May and can get pretty hot mid-day so definitely wear sunscreen, stay hydrated and wear comfortable shoes. Please note that Bahamas Carnival does not have an "official rest stop". In 2022, Bahamas Masqueraders had food trucks/stations at a point on Bay Street.
If you can't bother and would prefer a concierge service to take care of all your carnival needs; check out the Leh We Jam packages at Bahamas Goombay Concierge.
View this post on Instagram
Costs
Costs definitely vary because everyone has their preferences, nonnegotiables but I would say to average
a minimum of $2500 dollars per person to cover the essentials for Bahamas Carnival. For any other questions or individual itineraries, email [email protected].
For a video guide on Bahamas Carnival, check out my YouTube channel:
Til next time,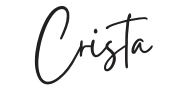 bahamas carnival
Bahamas Carnival 2023
caribbean carnivals 2023
carnival in the Bahamas
may Bahamas Carnival
what date is Bahamas Carnival