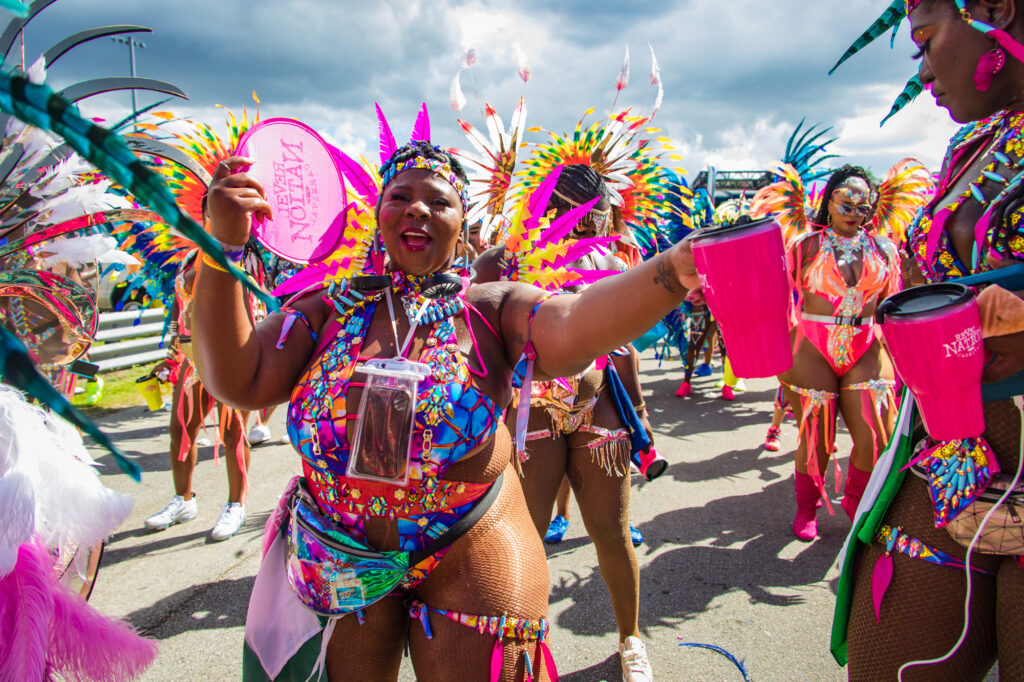 It's that time again, Miami Carnival 2022 is around the corner and if you are planning on attending; here's THE Miami Carnival 2022 Guide for all things Miami Carnival. For Miami Carnival tickets & event list, click HERE.
When Is Miami Carnival 2022?
The official Miami Carnival 2022 Parade is Sunday October 9th, 2022.
However cultural events and fetes (parties) span from as early as September peaking the week before Columbus Day weekend. Most patrons travel to Miami for the weekend (Friday to Monday).
Where is Miami Carnival 2022?
The main events are usually spread between Broward County and Miami Dade but the official J'ouvert and Official carnival & parade will be held at..
Miami Dade County FairGrounds -10901 SW 24th Street, Miami FL 33165
Please note that the Miami Carnival route is inside the fairgrounds and not on the actual streets of Miami. Check with Miami Carnival Organization regarding CDC requirements for Covid 19. Covid Testing is readily available at:
Check out this interactive map of South Florida with key areas you need to be familiar with for Miami Carnival 2022. If you're flying in, the airport codes are MIA or FLL.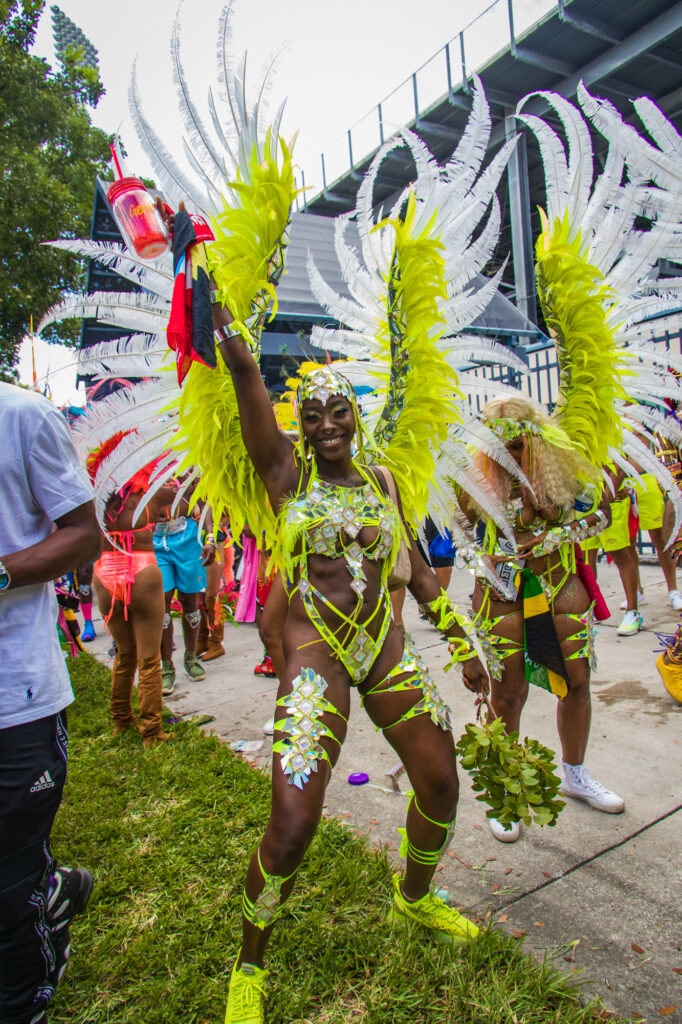 Where Should I Stay During Miami Carnival 2022?
Just KNOW that there is a lot of driving involved during carnival time and depending on where promoters have their events can determine where you choose to stay and if you get a rental or opt for ride sharing. Prime locations for accommodations will and can vary (mostly to driving distance) but you should start looking now. Also, anticipate traffic wherever you go in Miami. TIP: Look at locations for last year's fetes/events (subject to change for 2022) but just to get a general idea on optimal places to stay. Here are some recommended areas:
Wynwood
Coral Way
Doral
Miami Shores
Downtown Miami
Midtown Miami
Miami Design District
Brickell
North Miami/North Miami Beach
Aventura
Hallandale Beach
Hollywood
Sunny Isles Beach
Kendall
Recommended hotels based on reviews and location:
I usually find decent hotel deals on Booking.com (without pre-payment & free cancellation) or if you just want a nice Airbnb, that works perfectly too.
How To Participate in Miami Carnival 2022?
In order to participate with a band in a carnival costume, you need to register with one of the Miami Carnival participating bands by paying for a costume. If you just want to spectate, you can purchase a ticket from the Miami Carnival Organization for all official carnival events or single events.
FAQ: Can I wear my own costume and participate with the bands?
Miami Carnival is a competition where bands compete for Band of the Year and one of the judging requirements is uniformity so persons who create their own costumes will not be allowed on the route or in the carnival bands because participating in a carnival band also comes at a cost and is a paid all inclusive experience. For more on costume registration and carnival in general, read HERE.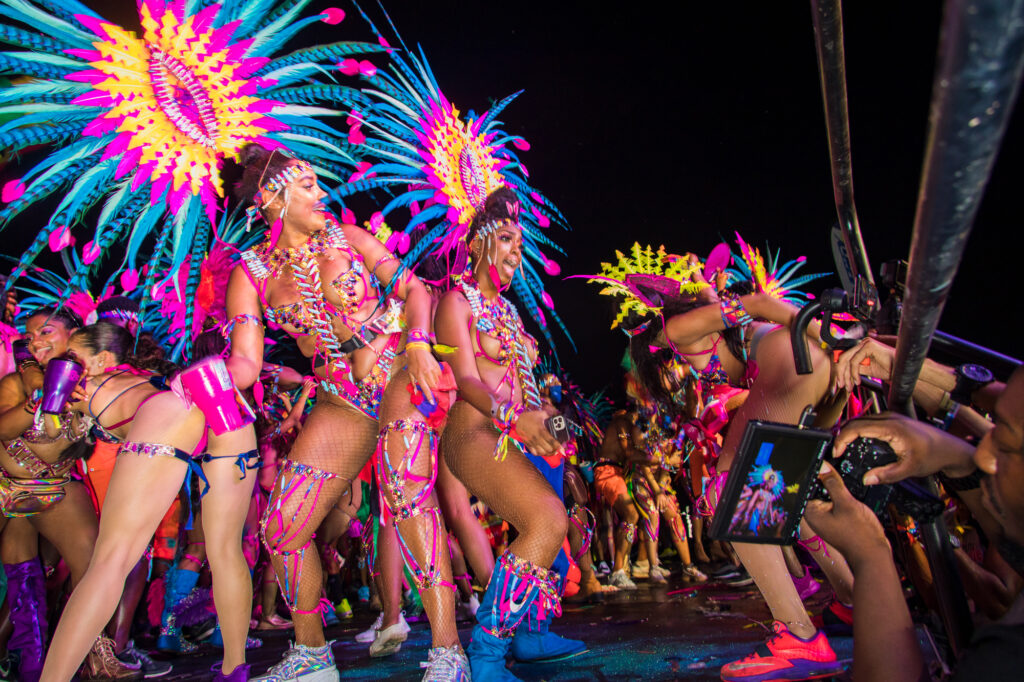 Timeline of Official Miami Carnival Events
Jr. Carnival (Saturday Oct 1st, 2022) 1pm – 10pm
Panorama (Friday October 7th, 2022) 4pm-11pm
J'ouvert (Saturday October 8th, 2022) 7am -3pm
Official Miami Carnival Parade & Concert (Sunday October 9th, 2022) 11am -11pm
For carnival as a spectator, you are also privy to the concert held on the fairgrounds as well as different zones (i.e Dancehall Zone) that are held during the parade as most of it is fenced off until the bands emerge to cross the stage.
Transportation during Miami Carnival Main Events
Typically there is a shuttle service for masqueraders during the main events where there is parking provided at certain points throughout the county and shuttles run on a schedule to accommodate masqueraders. More information will be provided closer to the carnival dates. Feel free to follow MIAMI Carnival Org and SFCBLA on Instagram (linked) for more information.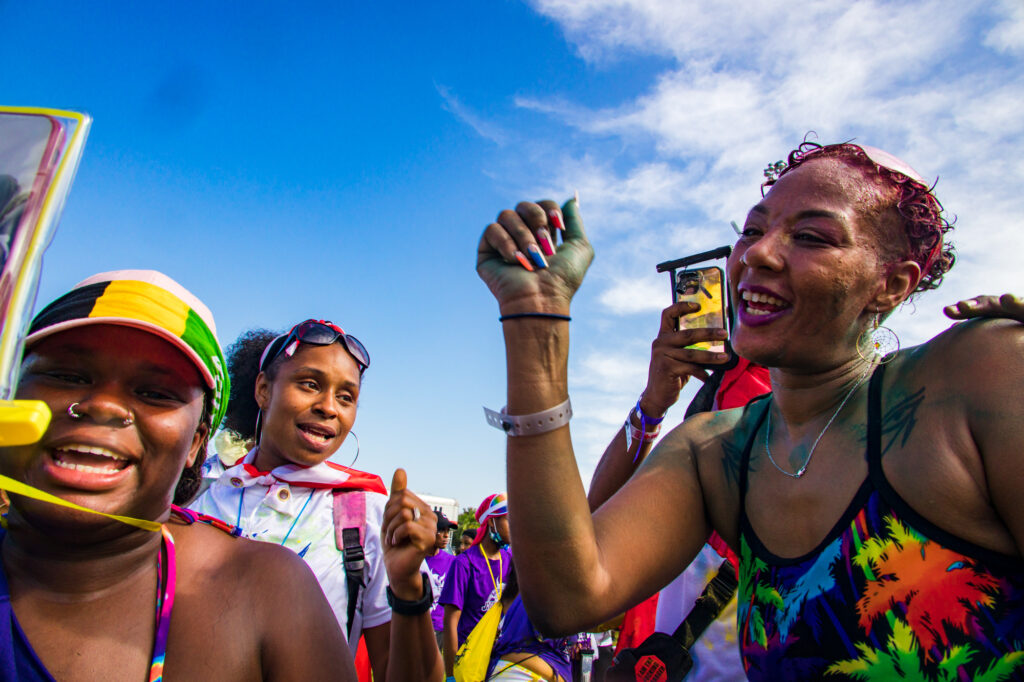 J'ouvert is a little different and a lot more "free-er" where you can actively participate as long as you purchase entrance into the park. You can purchase spectator tickets for official Miami Carnival events on the Miami Carnival Org. website.
To join a j'ouvert or carnival band – please see list of bands below. Some bands offer j'ouvert with purchase of a carnival costume, so inquire when registering for Miami Carnival 2022.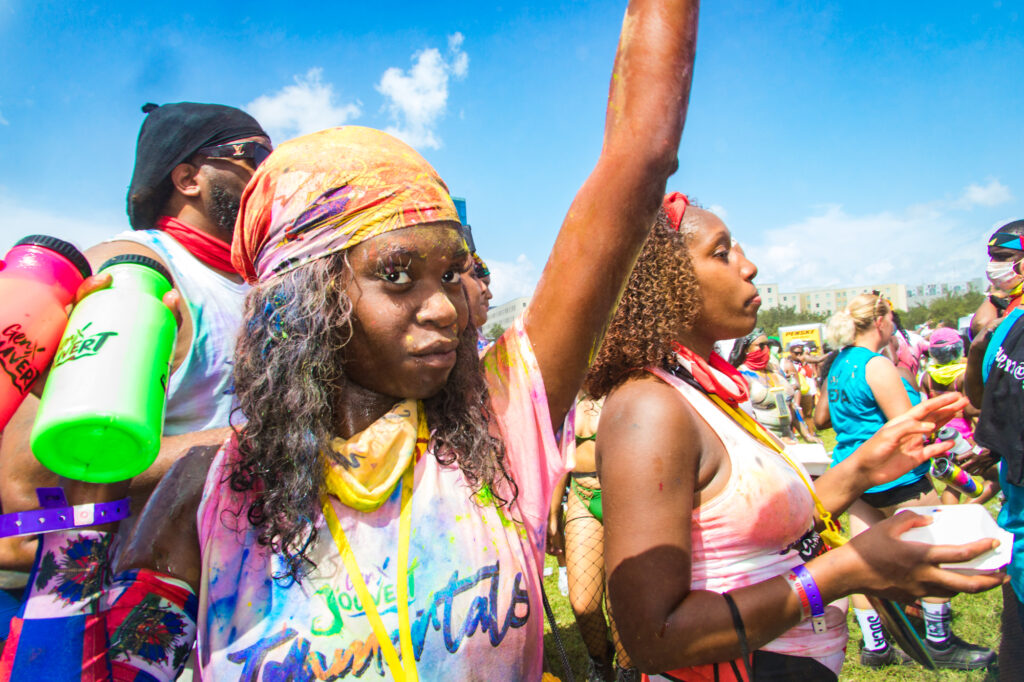 Jouvert Bands
Carnival Bands
My band of choice for several years now is Revel Nation Carnival. (Tell them Bahamianista sent ya! aka use my referral code)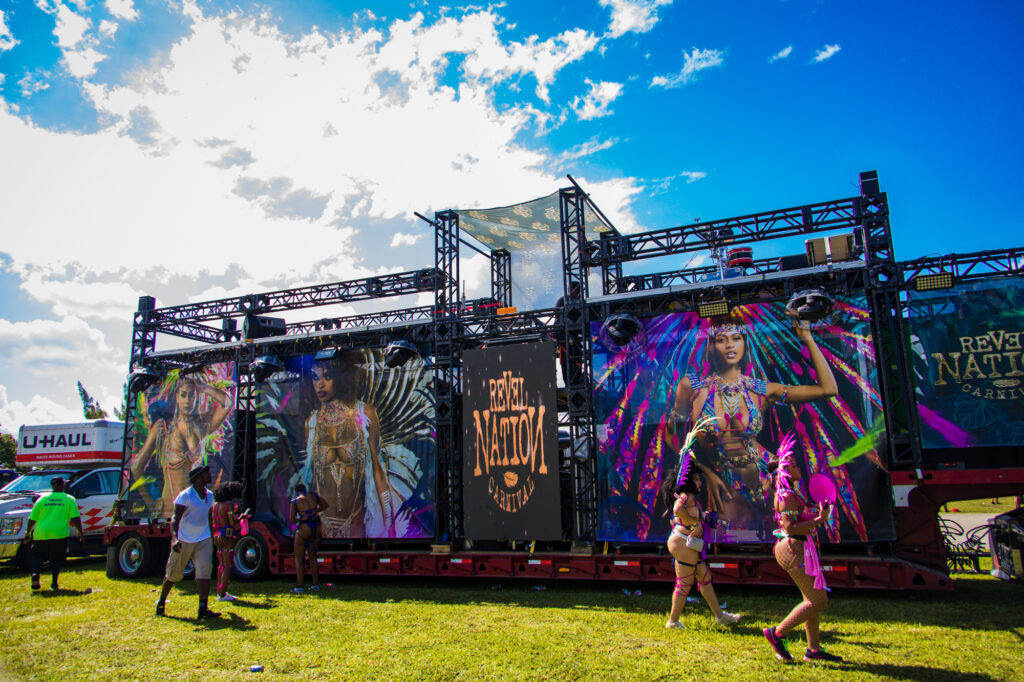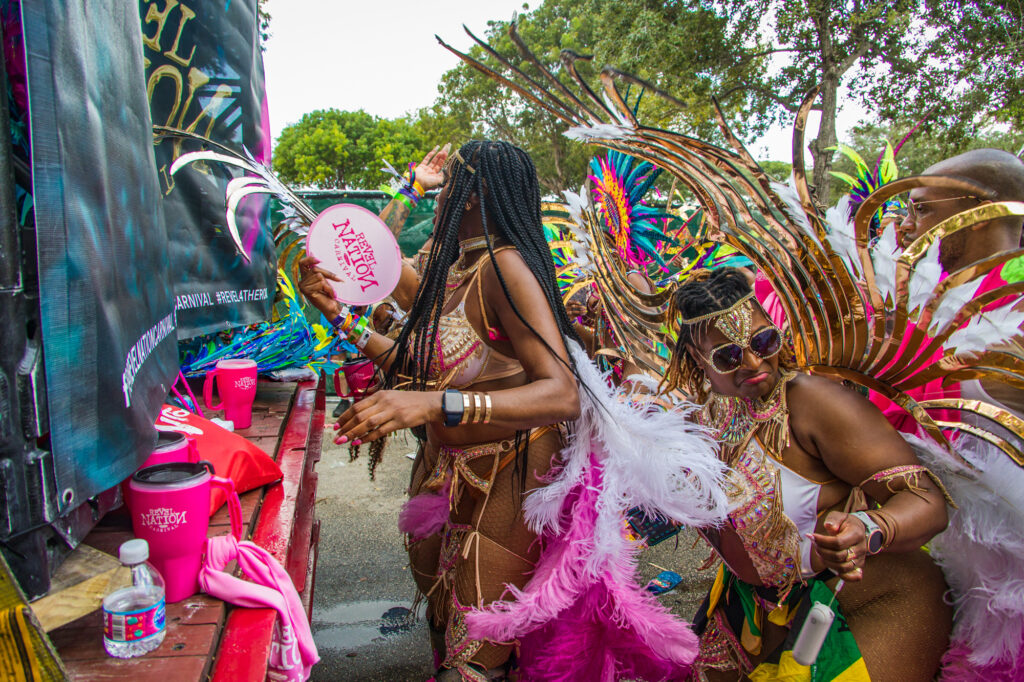 Masquerader Bill of Rights
The South Florida Carnival Band Leaders Association announced stipulations and protocols to penalize  negligent business practices to ensure a smooth carnival experience for Miami Carnival masqueraders.
View Masquerader Bill of Rights HERE.
Where Can I Party For Miami Carnival?
If you're ready to fete/party, there are several events already selling tickets for the season.
Check out THE Miami Carnival 2022 Tickets, Events & Travel Guide HERE.
Miami is usually buzzing with lots to do even if fetes are not your thing. There's plenty re: sights/attractions/restaurants in the Miami and greater Fort Lauderdale area. Check out this blog post here about how to spend 24 hours in Fort Lauderdale and you can also check out Viator's list of things to do in Miami HERE.
How Much Is Miami Carnival 2022?
This is a "guess-timate" because the cost of your carnival experience will depend on you. (dated 05/08/22; also subject to change and based on carnival 2021 prices)
Flights: $200+ and up roundtrip (from major US, Caribbean, Canada, UK cities)
Hotel/Airbnb: budget $150 and up per night of your trip
Rental: average $60 and up per day, gas in South Florida is an average $4.50 and up *due to change*
Uber/Lyft: This can get really expensive depending on where you're going so buddy up with your friends. Also, keep in mind the prices will surge due to the demand and also allot extra time for waiting, traffic.  TIP: get on the app if you already know where you're staying and search the distance/prices between your hotel and fete/carnival venues to give you an idea.
Fetes:  -average starting cost $50 USD and upwards depending on type of fete, what's included etc.
Costume:   Costumes can range from about $350+ for male and $400+ for female backline, midline and other options depending on the band can vary depending on what you want. Frontline/individuals can start at $600+ depending on what band you choose. Budget $150+ for costume registration/deposits and also keep in mind online registration fees.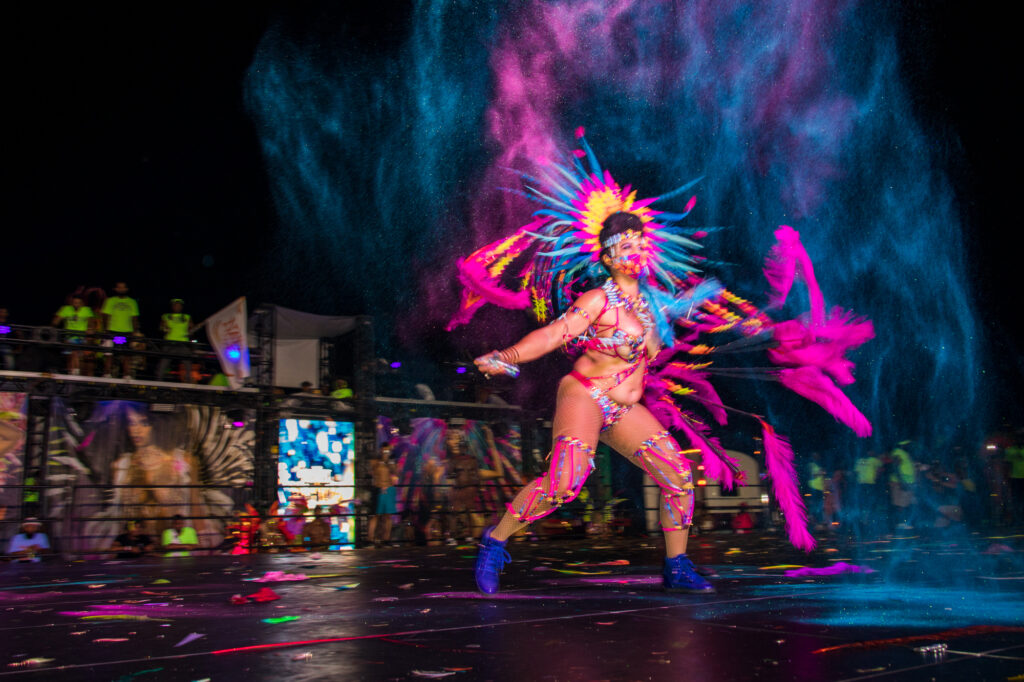 Let me know in the comments below if you have more questions about Miami Carnival 2022 but check out the following resources for carnival planning:
Feel free to follow me on Tiktok, YouTube and Instagram for more information on Miami Carnival 2022. For any other questions, feel free to drop a line and email me [email protected]
Til next time,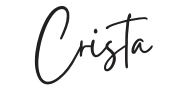 carnaval in miami
miami carnaval
miami carnival
Miami Carnival 2022
miami carnival costumes
Miami Carnival guide
Miami Carnival outfits
miami street parade
things to do in miami