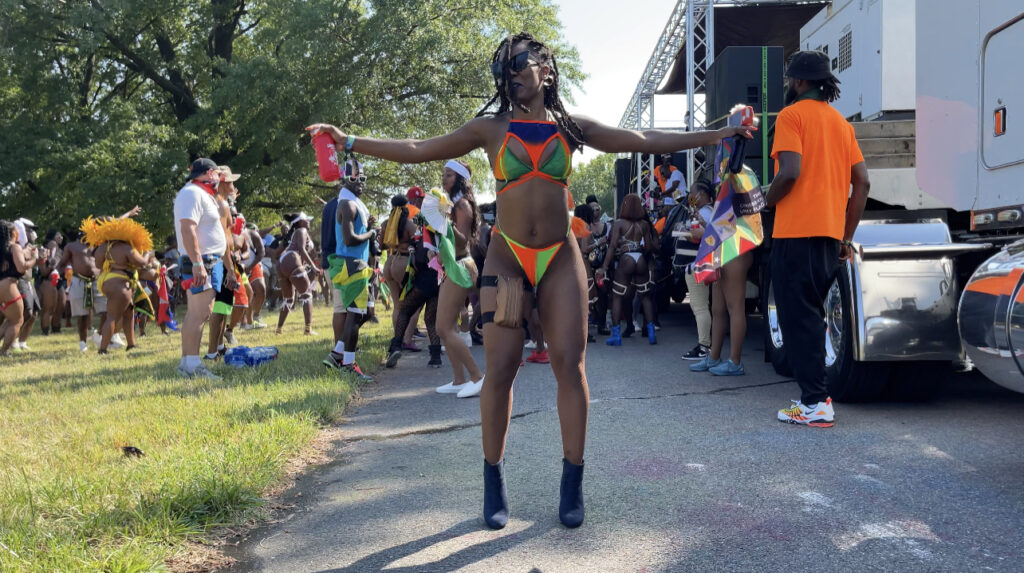 So I made it out the house for the second time during this pandemic for Hookie Weekend in DC held by Hookie Life Entertainment. I feel like I'm dead late to the party because most if not all of my carnival friends have mentioned Hookie Life in some shape or form…but I finally got the chance to see what the hype was about.

WHAT IS HOOKIE LIFE WEEKEND?
It is a series of events that are geared to celebrating Caribbean culture and events in Washington, DC.
PRE-COVID, it was a weekend comprised of fetes, house limes, J'ouvert (Lion's Pride J'ouvert) and Riddim n Road (the actual road experience). This year the focus was the two main events – Lion's Pride J'ouvert & Riddim N Road. Both events were drinks inclusive and food vendors were nearby selling a variety of Caribbean cuisine.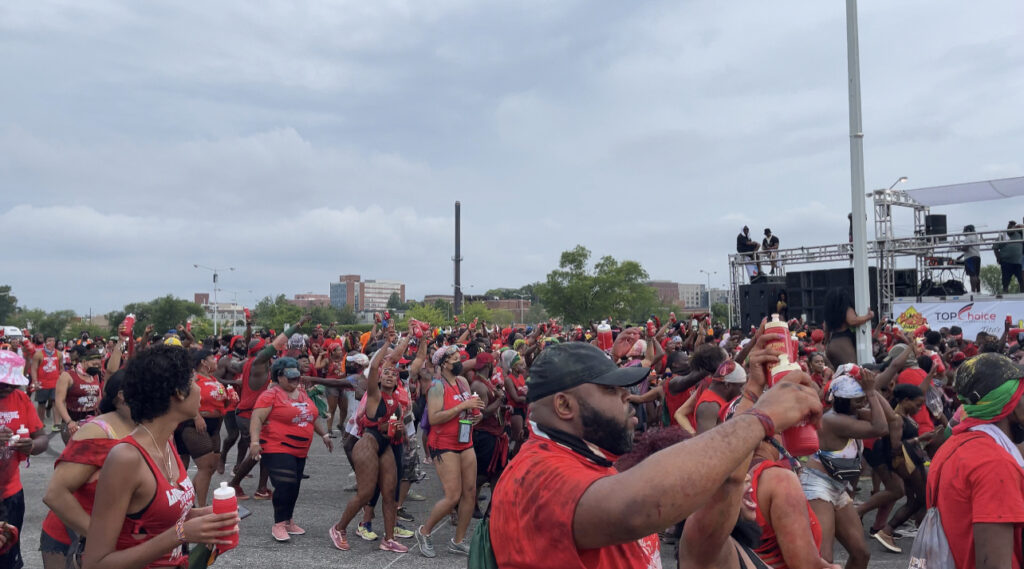 WHEN?
Typically held the last weekend in June; Hookie Life had to postpone their events from 2020 to the first weekend in August of 2021. Lion's Pride J'ouvert was held on Saturday August 7th, 2021 and Riddim N Road took place on Sunday August 8th, 2021.
WHERE?
Hookie Life Weekend is held in Washington, D.C.; both Lion's Pride J'ouvert and Riddim N Road were held at RFK Stadium.
Arrival
I got in later than most… big up to Tingz Nice who picked up my Hookie Life package. I landed at Ronald Reagan International Airport (DCA) and stayed at the Moxy DC. Link @hookielife on Instagram for tips on places you can stay. They also recommended:
Around the Moxy DC were tons of restaurants, they even had a bar that stayed open til 3am but I just opted to chill in the room because I had to be up early for J'ouvert.
Lion's Pride J'ouvert (The Circus)
So I took a Lyft from the Moxy DC to RFK Stadium around 7:57am (cost about $20) and made it just in time for the PARKING LOT LIME which is just a nice time to catch up with peeps, pre-game, take photos/videos for Tiktok and the gram – ya'll know the vibes.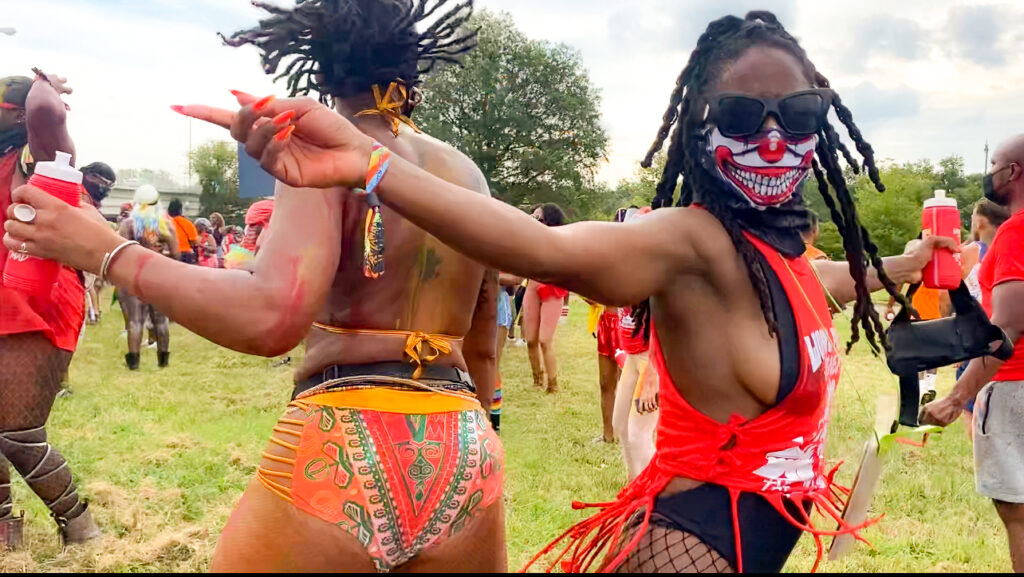 There was a line ( a whole heap of people) but it went by pretty smoothly. The staff were scanning tickets, checking IDs, giving out bottles and MASKS (the cloth/scarf like ones). J'ouvert was themed "The Circus" and they had Blue Devils as well as other circus characters that set the mood. We walked out to where the music and drinks trucks were and even though we literally had this humongous park to ourselves; Hookie Life ensured there was ropes, security and getting drinks/food was literally no problem at all.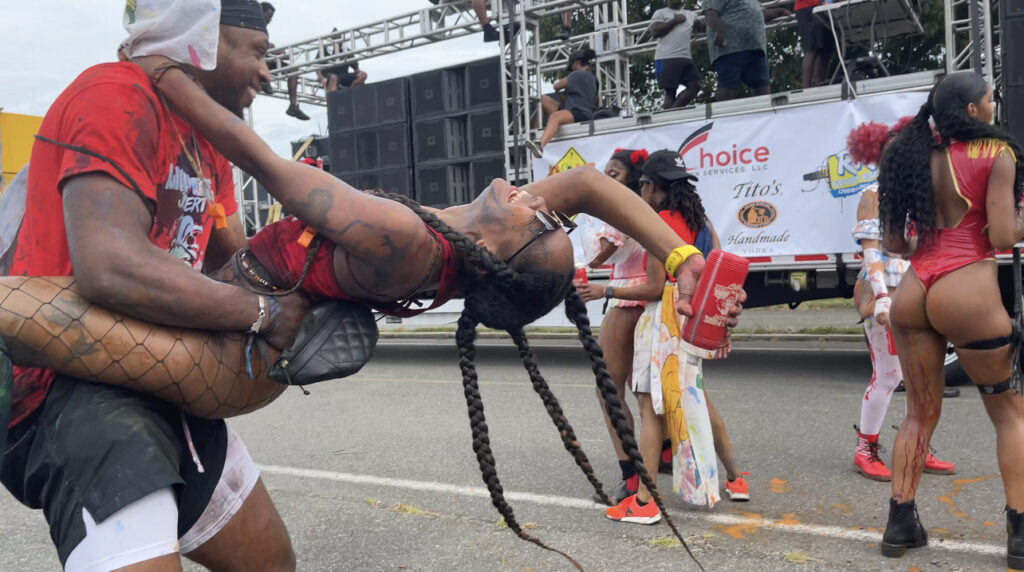 Things I loved about Lion's Pride J'ouvert include the variety of soca music being played, access to paint and powder, the water truck and also the fact that the trucks were spaced out and playing different music so you could pick and choose what kind of vibe you wanted. Also, there was A LOT of space – like this stadium/venue choice was perfect. The only thing I didn't like was that the event itself was so short but it was such a good time. What even made it better, was the corn soup full of dumplings I had after.
Riddim N Road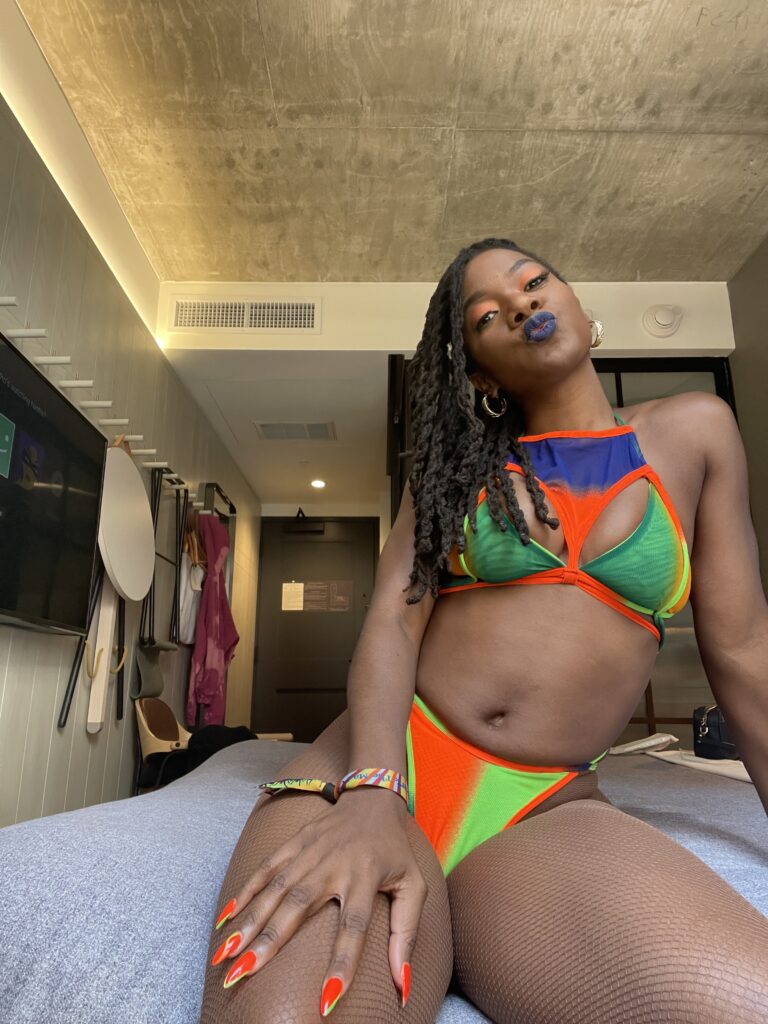 There was a little mixup with the time of the event on Sunday but the staff sorted it out quickly via social media. Tingz Nice saved the day and saved me some coins by telling me to book through Sephora for makeup. I only got my eye makeup done which was about $30 USD and also due to COVID regulations, they were not offering the full face service so call before booking.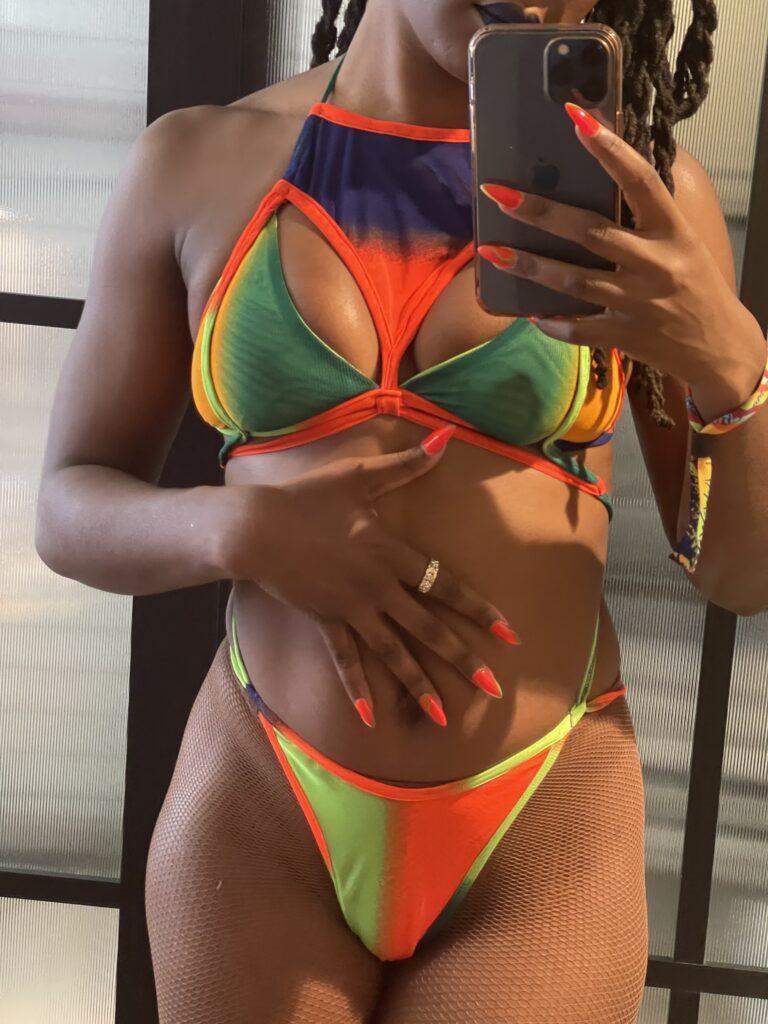 Riddim N Road was my favorite event for the weekend; we got there a little after 2pm.  Granted, the heat outside was DISRESPECTFUL but thankfully the trucks parked momentarily by trees to give the masqueraders some relief in the shade. Hookie Life staff were frequently giving out bottled water as well to keep people hydrated and to "wet it up" which was nice. Someone poured a whole bottle of water down my back – I was grateful.
Buy my navy blue ankle booties from Amazon HERE.
Again, the MUSIC ya'll. I can't remember the last time I've heard a variety of music played at a Caribbean event like this. My favorite DJ's were DJ Nunu, Lord Hype, DJ Avalanche to name a few. Lord Hype has my heart for playing a bashment soca segment towards the end of Riddim N Road. I had a lot of fun especially for my first time traveling to another state for a carnival event. It was so good to see people I hadn't seen in almost 2 years and just feeling that freedom/euphoria that carnival brings.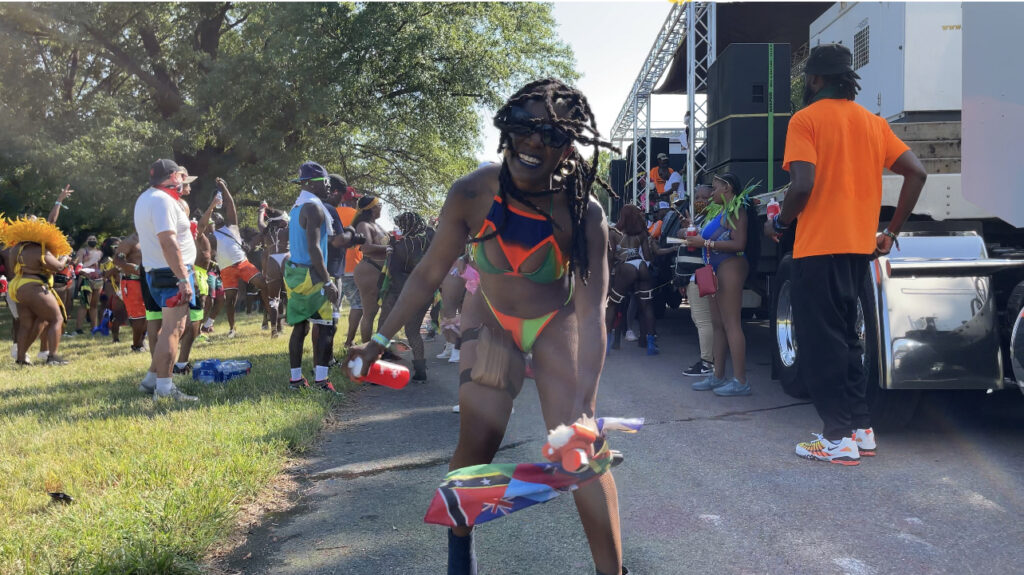 After Riddim N Road, I was able to check out a few museums and got some really great oysters from Pearl Dive Oyster Palace  but if you're looking for a cohesive guide on things to do in DC; click HERE for a list of attractions curated by my friends from Viator Travel.
My Thoughts
I definitely would do Hookie Life again but I do think going to fetes or events where there are large crowds comes with a risk and I believe participants should do their due diligence which is mask wearing but most certainly getting tested for Covid -19 so that you don't unknowingly spread it to anyone else in the case you are asymptomatic. I got tested prior to attending and also after and tested negative both times but I try to test weekly or bi-weekly if I can and most importantly if I know I'm going to be outsideeeeee. Also, big up to Hookie Life Entertainment for inviting me; I will most definitely be back!
Click the photo below to watch the full Hookie VLOG below and make sure y'all subscribe to my YouTube channel :)… thanks!
Hookie Weekend 2022 is Juneteenth weekend (June 16th – 20th, 2022). Buy tickets HERE.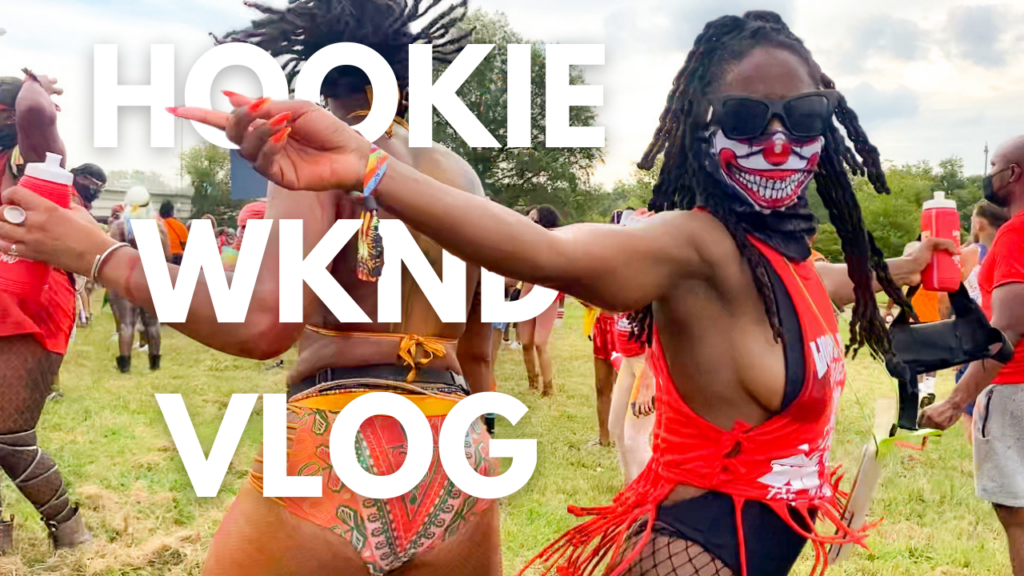 Other resources mentioning Hookie Life:
Til next time,