Bahamas Carnival 2023 (not to be confused with Junkanoo) came and went and here's all the details including my personal review & things you need to know to attend Bahamas Carnival next year.
TRAVELING TO THE BAHAMAS
I traveled to Nassau, New Providence (airport code NAS) EARLY for Bahamas Carnival. It's important to know that THE BAHAMAS is an archipelago of 700 islands and cays known for its beautiful turquoise waters, FRESH conch/seafood dishes, Junkanoo/rake and scrape music, swimming piggies and friendly people.
This year carnival events took place from May 18th to 21st, 2023 with the parade taking place on the Saturday. Next year's dates are TBA but do expect it to be either the 2nd or 3rd weekend in May.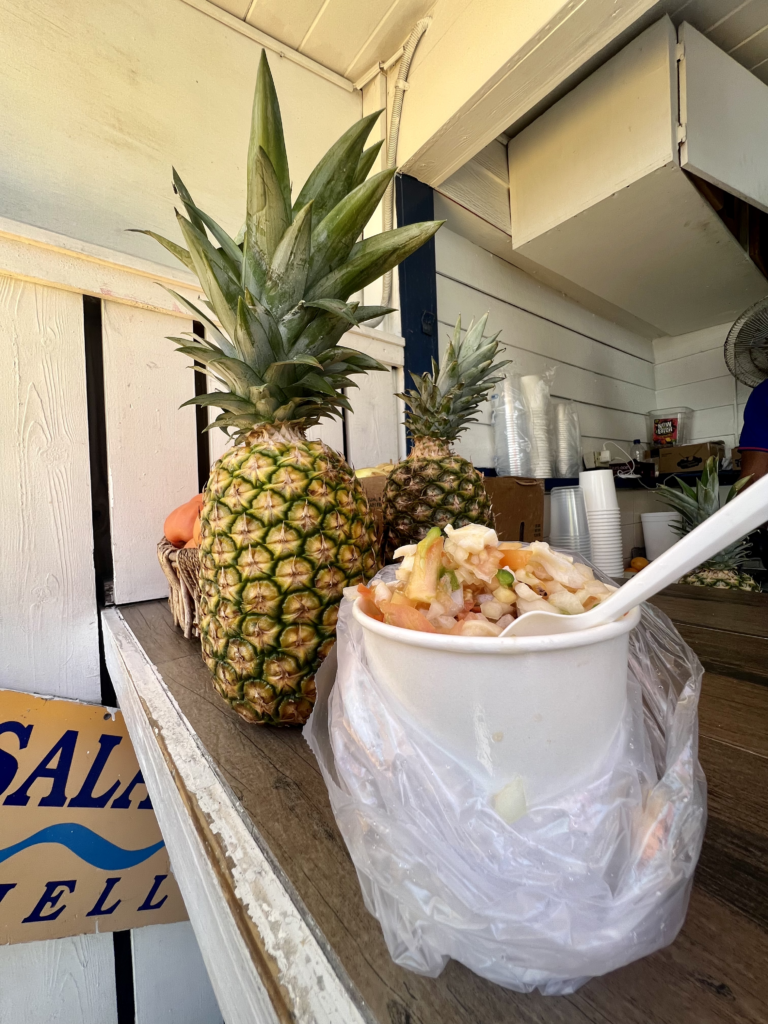 Recommended dates of travel are Thursday to the Monday; allow for a day or two before to see the island, get some conch salad, drink a Sky Juice aka Gully Wash and have a beach day. It was a 35 minute flight from Fort Lauderdale International Airport and the weather was beautiful (80 degrees Fahrenheit and clear skies).
It's also nice to know that Nassau has US Customs & Border Protection pre-clearance so if you are traveling back to the USA without Global Entry, you don't need to stand on those God-awful lines.
Getting around is pretty accessible via rental car, taxi, public jitney (be vigilant of the bus' operating hours as well as your surroundings). All Jitneys stop in downtown Nassau near the Straw Market. You can use Google Maps or Maps with no difficulty to get around and WhatsApp is a lifesaver (just drop a pin- because getting concrete directions anywhere can be a struggle lol).
Check In At GoldWynn Resorts Bahamas
This year I partnered with Goldwynn Resorts Bahamas which is a luxury oasis nestled on the shores of Goodman's Bay with an amazing infinity pool, restaurants, gym and more. I stayed in a 1 bedroom suite with golf course view, kitchen, microwave and other living essentials. It was giving LUXE hotel with a cozy residential touch.  I loved that they include touches of Bahamian culture throughout the resort in the decor, music and complimentary additions to the room. For instance, they provided Bahamian beers, sodas in our refrigerator that we definitely took advantage of.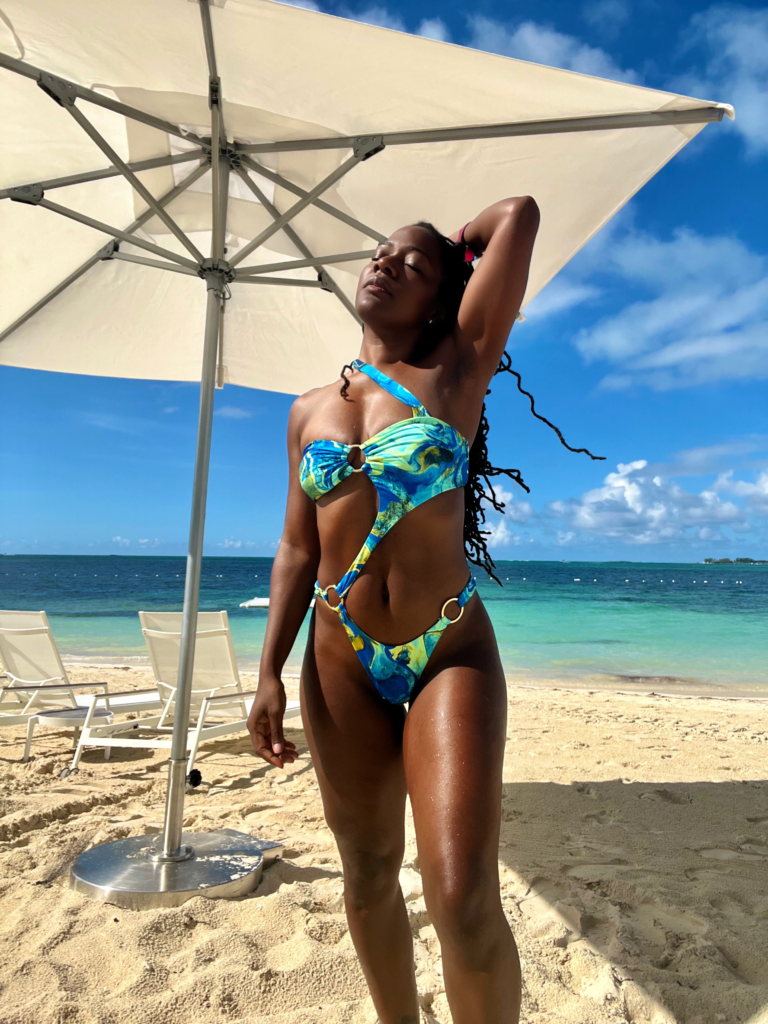 BAHAMAS CARNIVAL EVENTS
Events typically trickle in as early as Survival Weekend and Kalik Road March which tends to happen the last weekend in May but the main Bahamas Carnival events start days before the parade.
Our first stop was Hard Fete held by Bahamas Carnival Experience at Waterloo (Thursday at 10:30ishpm) which took a little while to warm up but got into full swing a few hours into the event.
Then after a quick change in the parking lot (LOL), we ran to catch the moving Jouvert held by Dutty Crew 242 themed Cowboys vs. Aliens. (Thursday @ 12:37am)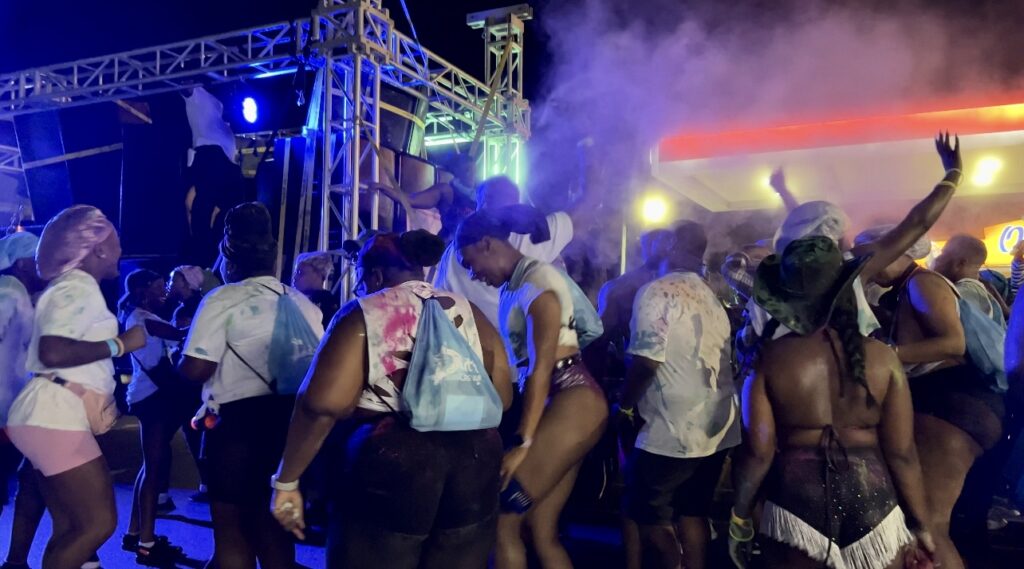 Friday night was a change of pace with La Vie All Inclusive – we got there late with an hour to spare but nonetheless the drinks were flowing and the music was still going. This all inclusive runs from about 5pm to midnight, they had a cigar rolling station, Johnny Walker bar and I here still thinking about all the delicious food I could have had if we got there early LOL.  Although we made it there late, it was still enjoyable so imagine actually being there for the majority of the event.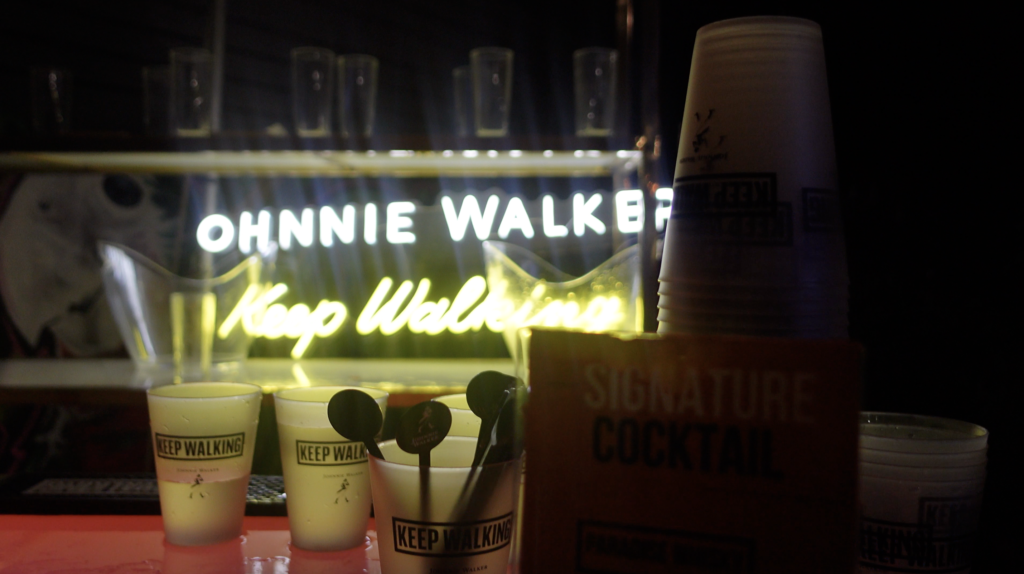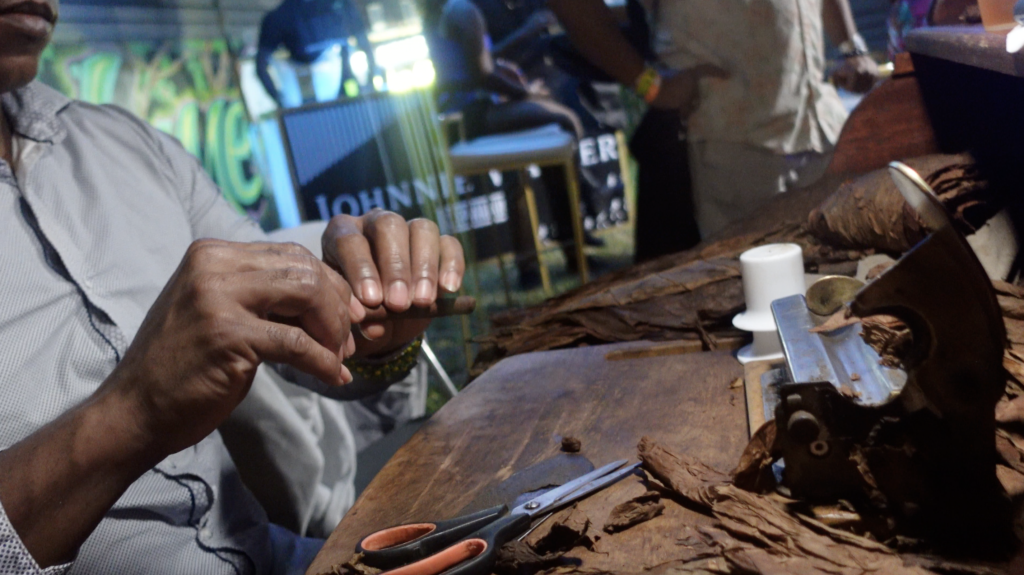 Our 2nd Bahamas Carnival Experience event was Insomnia featuring acts like Bunji Garlin & FayAnn Lyons who always put on an amazing show. Keep in mind, Bahamas Carnival Experience is a stakeholder that orchestrates the concert aspect of the carnival weekend experience. Check out the 2023 line up below.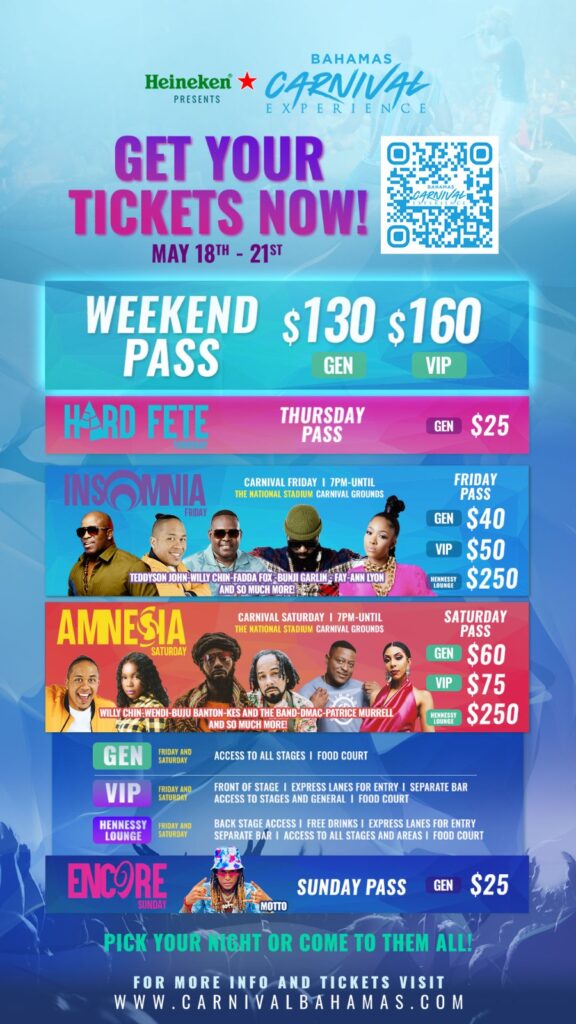 GRWM FOR BAHAMAS CARNIVAL
I got up early on Saturday (when the parade typically takes place) and for the sake of time did my own carnival makeup but click here for a list of Bahamas Carnival MUA's. Costume collection did run pretty late but Bahamas Masqueraders were able to get all their costumes completed in the nick of time.
I opted for the preferred backline option ($449) in the We Limin' section with a King male headpiece add on ($50). I typically don't do backline but I mean they put so much detail on these costume; it honestly looked like everyone had their own custom version.  If more bands put love like this into their backline and full coverage options – I would retire as a frontliner.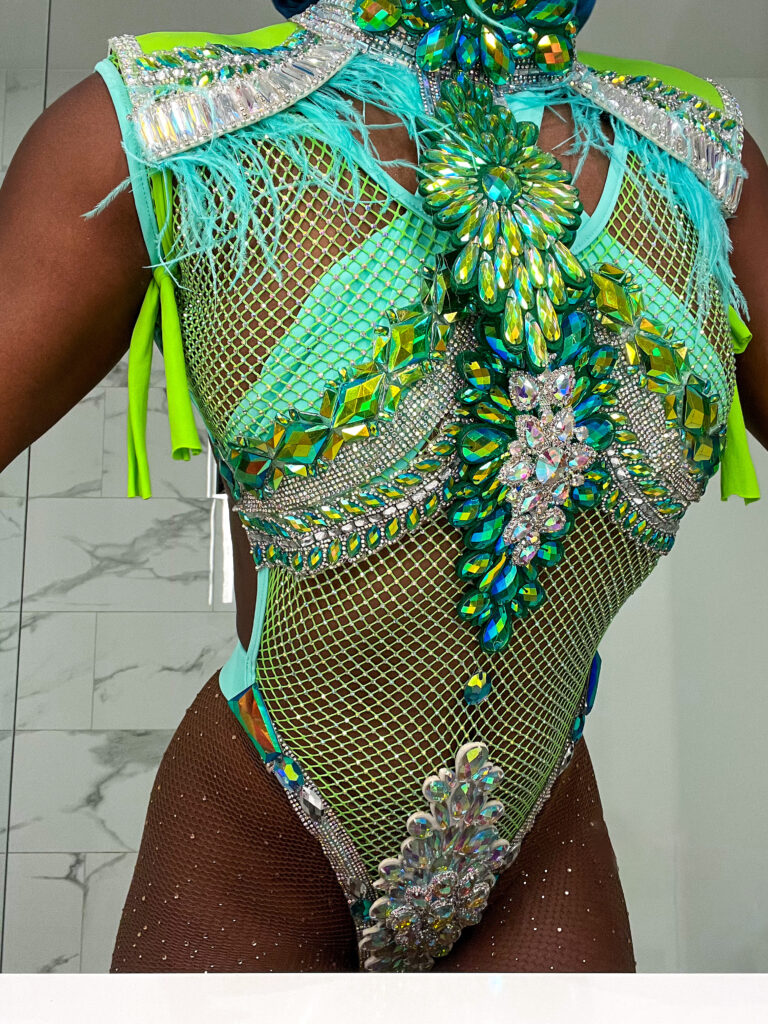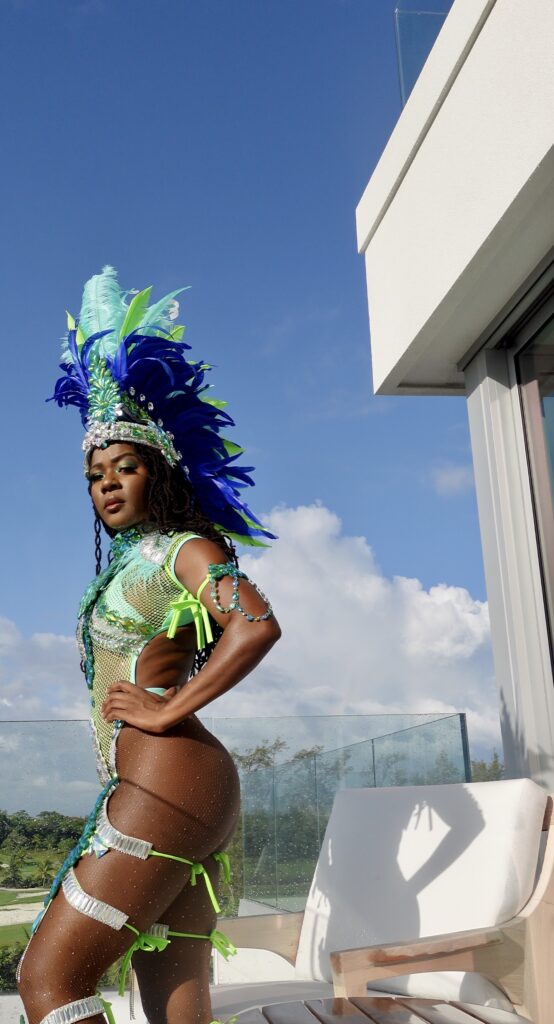 Left the hotel around 8:30am to take some drone shots with Open Water Tours – a must do if you visit Nassau. It literally took 15 minutes and the staff are so welcoming and helpful with posing and staying in the actual canoe lol without getting wet. Plus they blessed me with these INSANE visuals.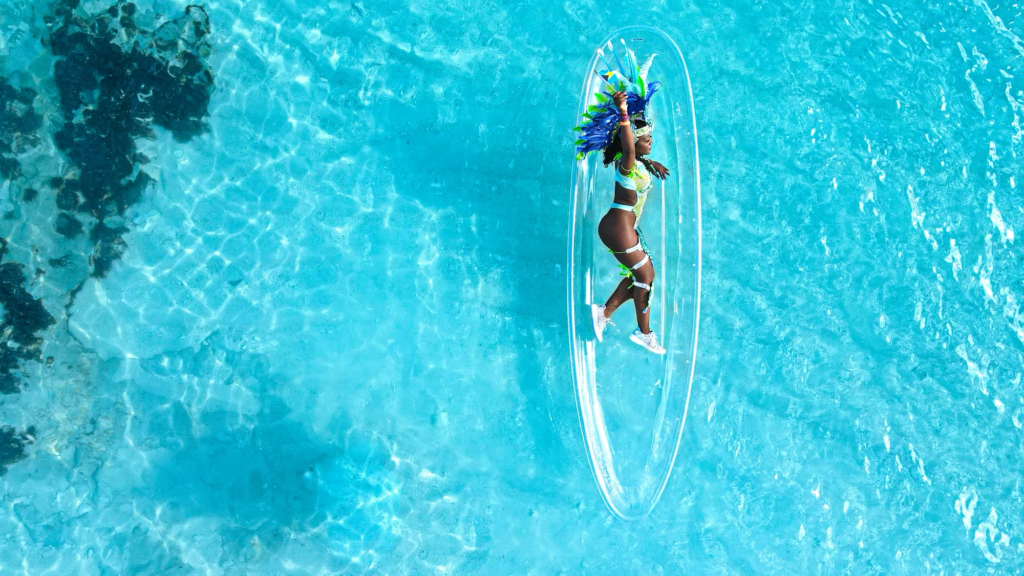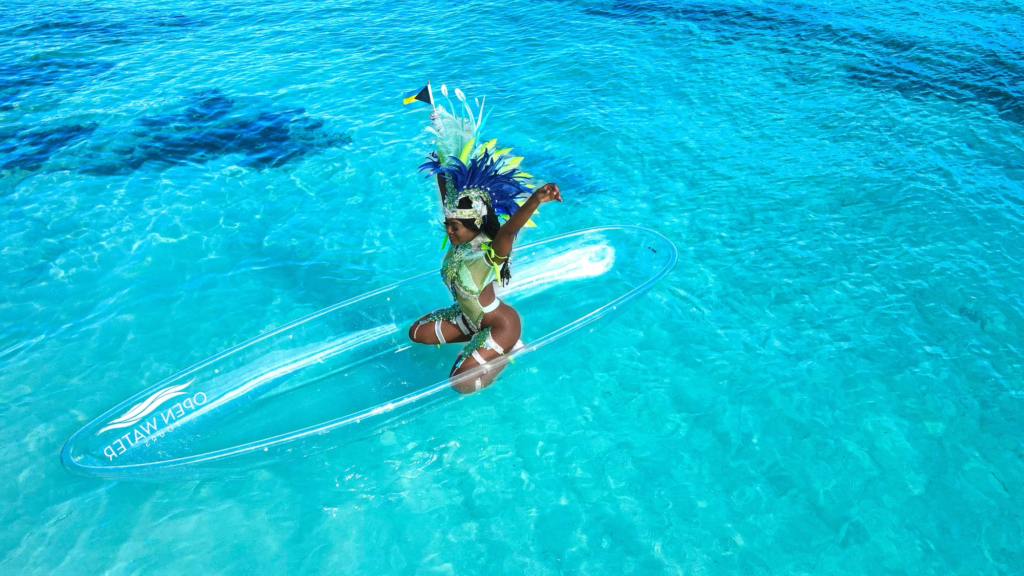 Afterwards, headed straight to the Kendal G.L. Isaacs gym around 9:40am where Bahamas Masqueraders fed us breakfast from sausage & egg sandwiches, fruit platters, yogurt, croissants, bagels, pastries and a lot more options. They were also making fruity mimosas which was a big hit with masqueraders. We lined up around 11amish to get on the road – the Marshalls did a really good job of guiding everyone where they needed to be on top of helping people with their costumes, leg pieces and more. TIP: Depending on the route, there are only two to three ways to find the band – that's at the start, at the Esso roundabout and when the band turns onto West Bay Street near Saunders Beach. So if you want to catch the band, those would typically be your 3 options due to road blocks and traffic.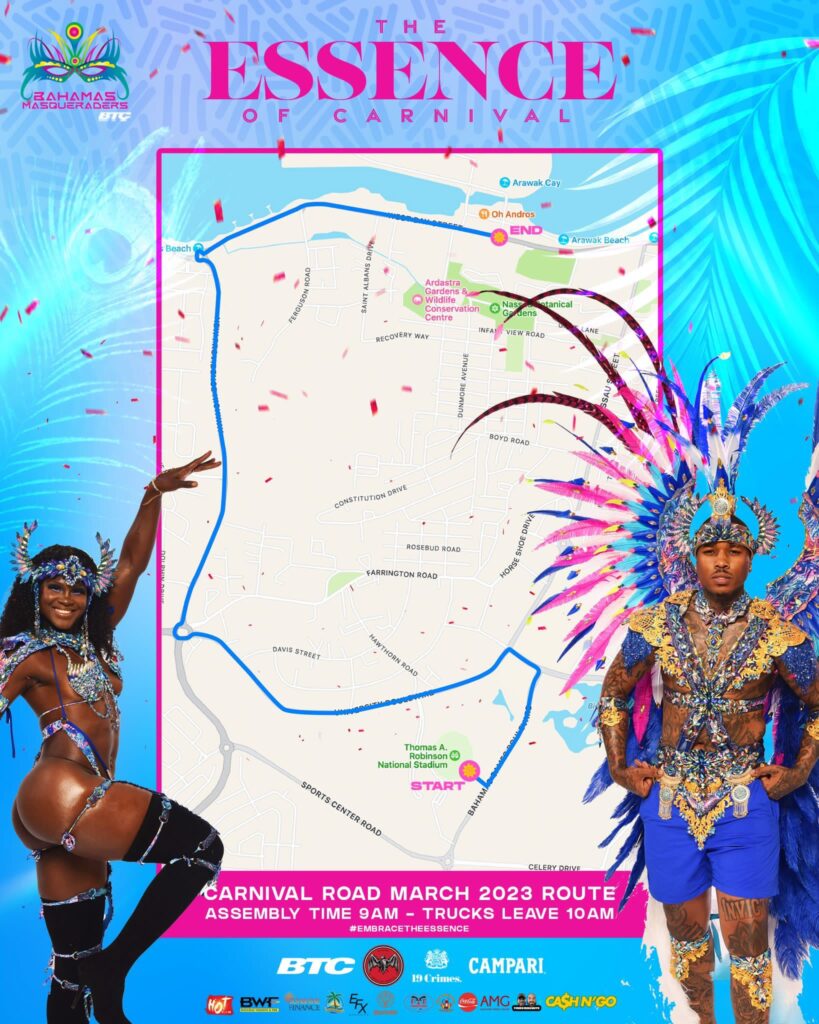 On the road was sweltering heat – I actually missed last year's route along West Bay Street but I had a feeling it had something to do with controlling the flow of traffic. Marshalls were out handing out water, bars were easily accessible and I opted for the Mojito mix (strawberry and regular) which was quick and easy to get.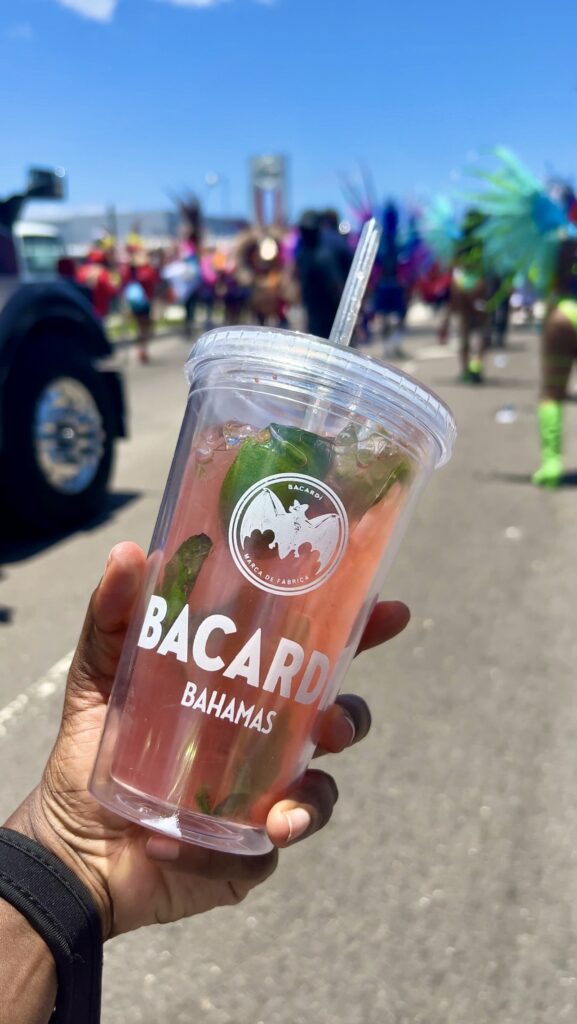 The costumes was out baby- I think the men had the biggest backpacks and headpieces – I was a little jealous! Music was definitely varied between soca, dancehall, a little Afrobeats, Junkanoo music and rake n scrape. I particularly enjoyed the rake n scrape portion of the road and OvaDose actually blessed us with some "small island music" from Saint Kitts, Grenada, Saint Lucia and more. TIP: Listen to a BAHAMIAN mix before you go so when that rake n scrape lick off you aren't looking lost. 
One issue for me was the delay in getting food. Masqueraders had tents out and a system where you could get corn and then a protein but the protein was taking too long for me and the trucks were moving so we just didn't want to wait. Thank goodness for the breakfast at the gym – eventually someone did shove a plate of fried chicken and corn in my hand and I nibbled on it.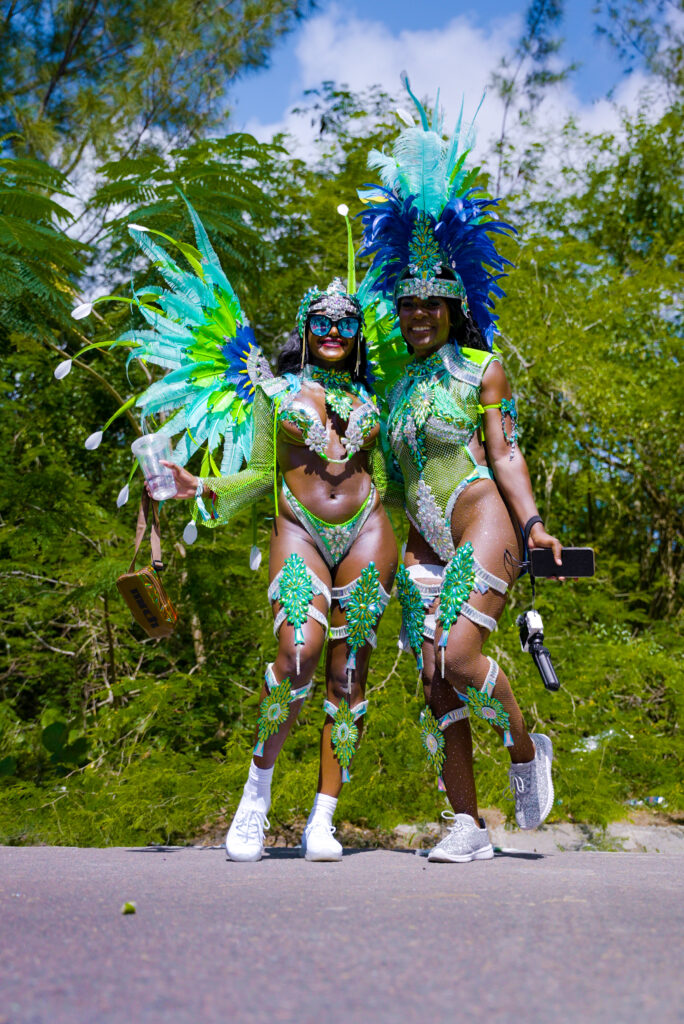 Finally, after turning onto West Bay Street by Saunders Beach, you could catch a little sea breeze and relief (plus there was a Sprinkler truck). Just note this is where most of the spectators are lined up on the streets. Security was definitely hustling trying to get non-masqueraders out of the parade but there were definitely some "bad eggs" who don't understand that a wine is just a wine and you aren't entitled to touch women's bodies or ANY BODY at that. I think a good way to combat this for next year is roping off the band particularly on this stretch. And I know some body gonna come in with "but you chose to wear…" AHT AHT stop deflecting and learn self control. TYSM!
The parade ended around Arawak Cay right before sunset and then we headed to the Fish Fry for some food at Drifters.
But it doesn't stop there… Bahamas Carnival Experience put on Amnesia with headliners like Kes The Band, Buju Banton and more. Check out Sim Simma's recap below:
View this post on Instagram
The next day was a cool down of sorts and goodbyes. After checking out of Goldwynn we headed to Green Parrot for drinks and lunch which was so yummy and filling.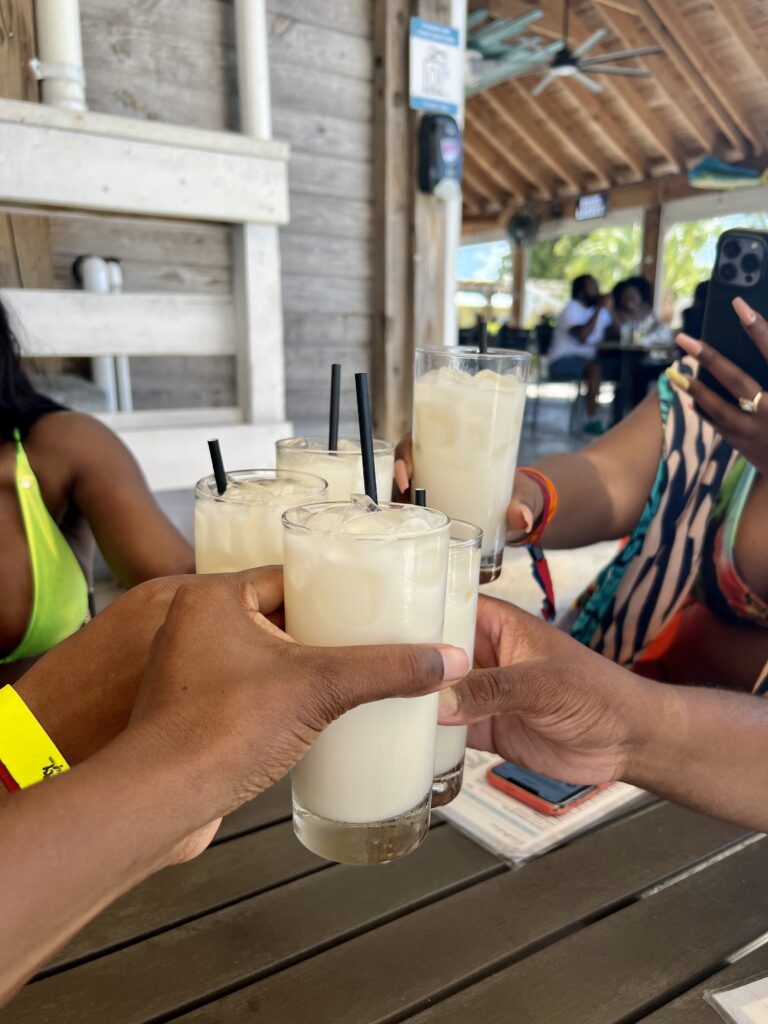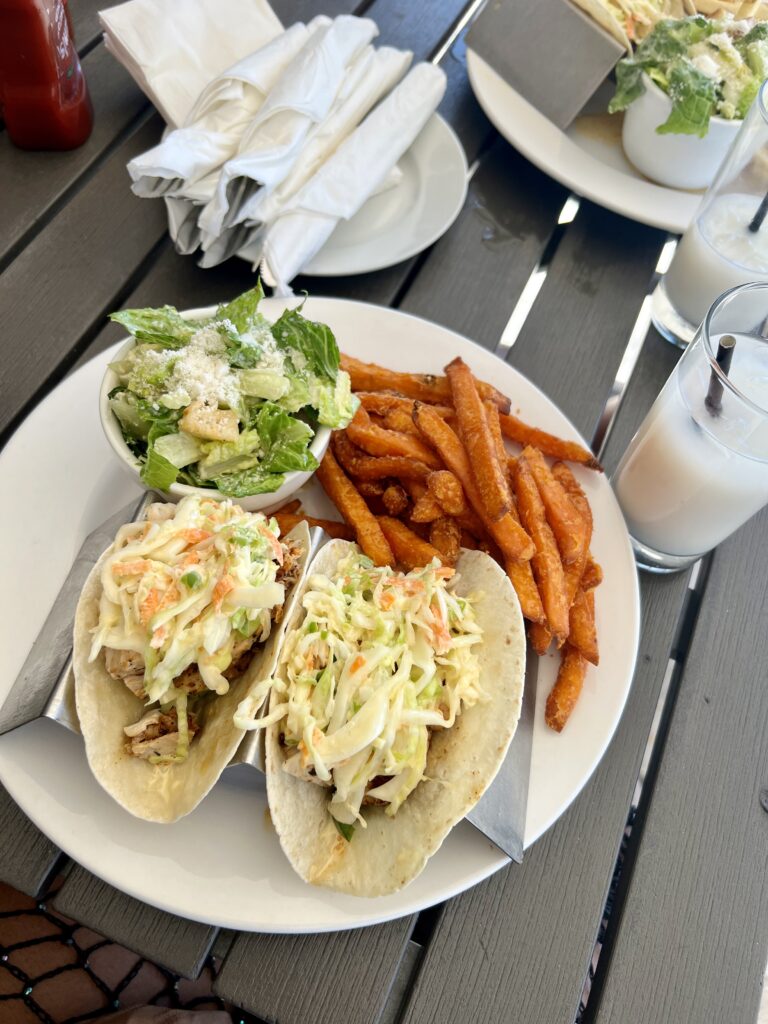 PLANNING FOR 2024
If you're interested in carnival for 2024, follow all the pages linked above ESPECIALLY Bahamas Carnival Experience which is a hub for all information, bands, costumes, ticketing, excursions and more.
If you're still needing assistance, check out concierge services like GoomBay Concierge or email me at hello@bahamianista for carnival itineraries ($).
Also bookmark this page and subscribe to my blog and YouTube channel for more details. Hope to see you next year!
Til next time,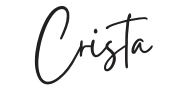 bahamas carnival
Bahamas Carnival 2023
Bahamas Carnival 2024
Bahamas Carnival concerts
Bahamas Carnival experience
carnival in the Bahamas