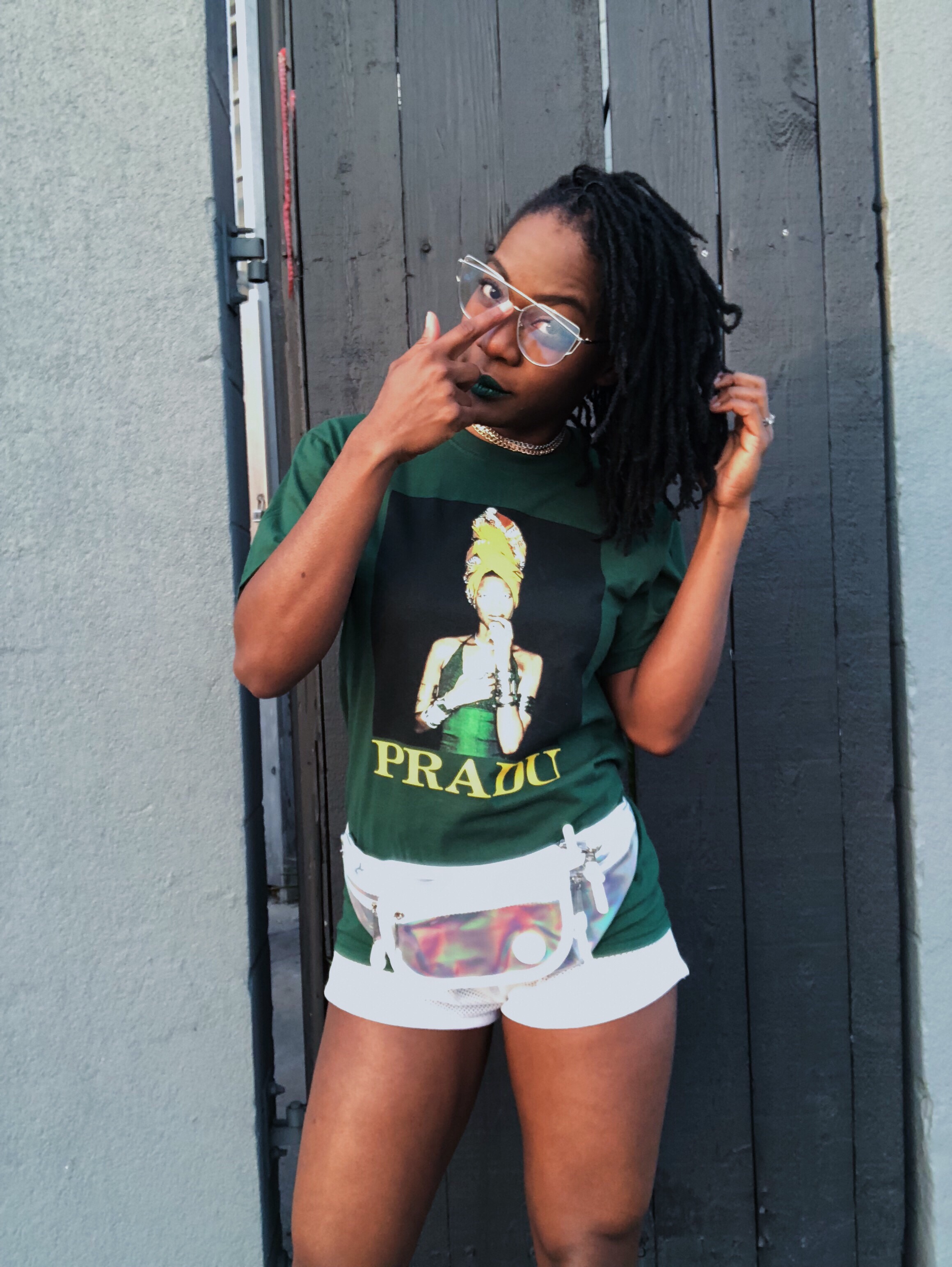 So, I'm very happy to say I have hit my stride again with personal style niche blogging–it just feels really good to get the pictures taken, edited and up on the blog. I don't know why but it makes me feel so ACCOMPLISHED haha. Anyways let's talk about the outfits.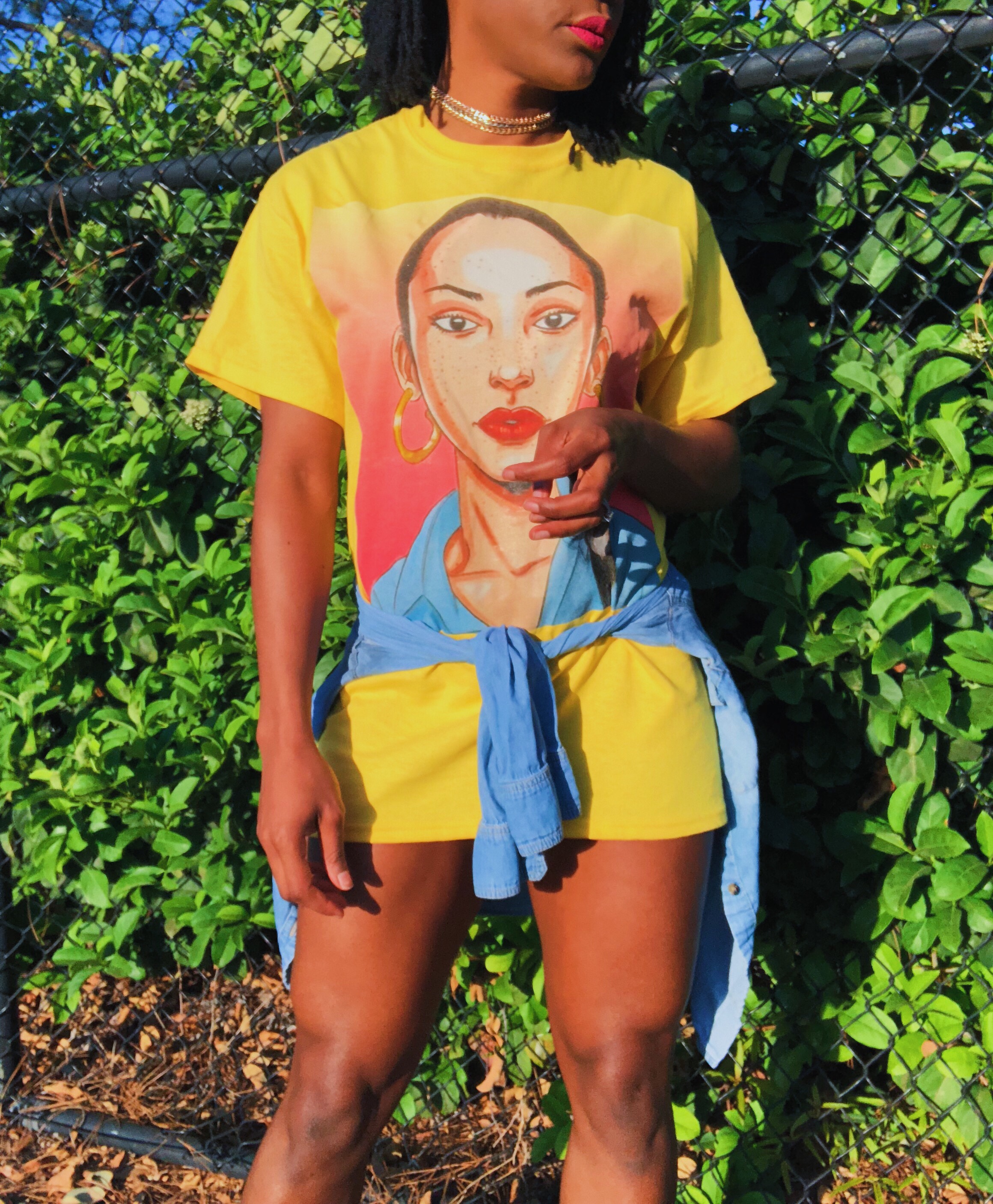 I've always thought of the graphic tee trend as a "too casual" kind of thing until I actually tried it. For me it all depends now on what's on the tee, how much it is and how many ways can I wear it. Graphic tees are pretty versatile anyways–if I used my imagination a little more, a few more outfits could have materialized for this blog post.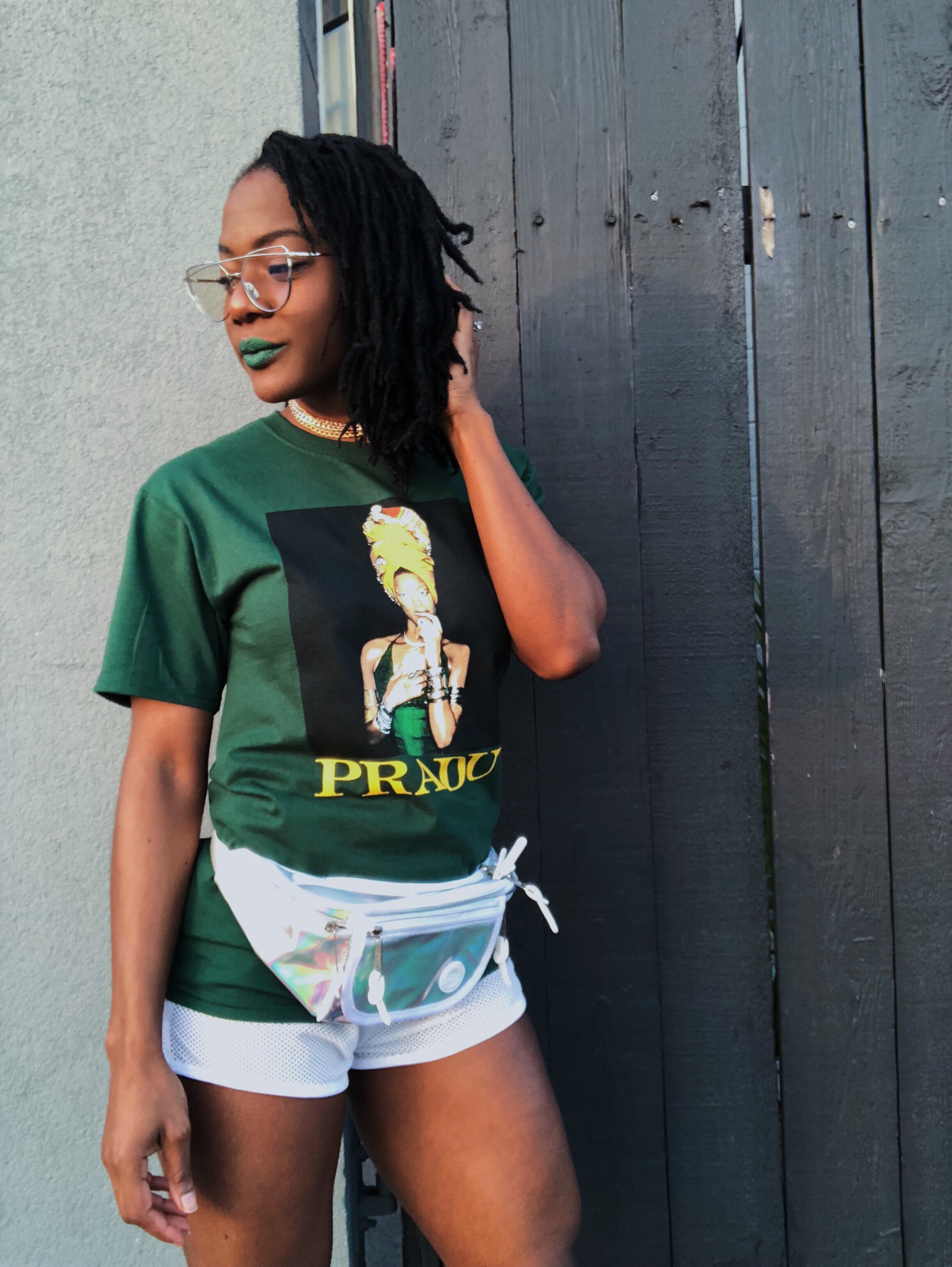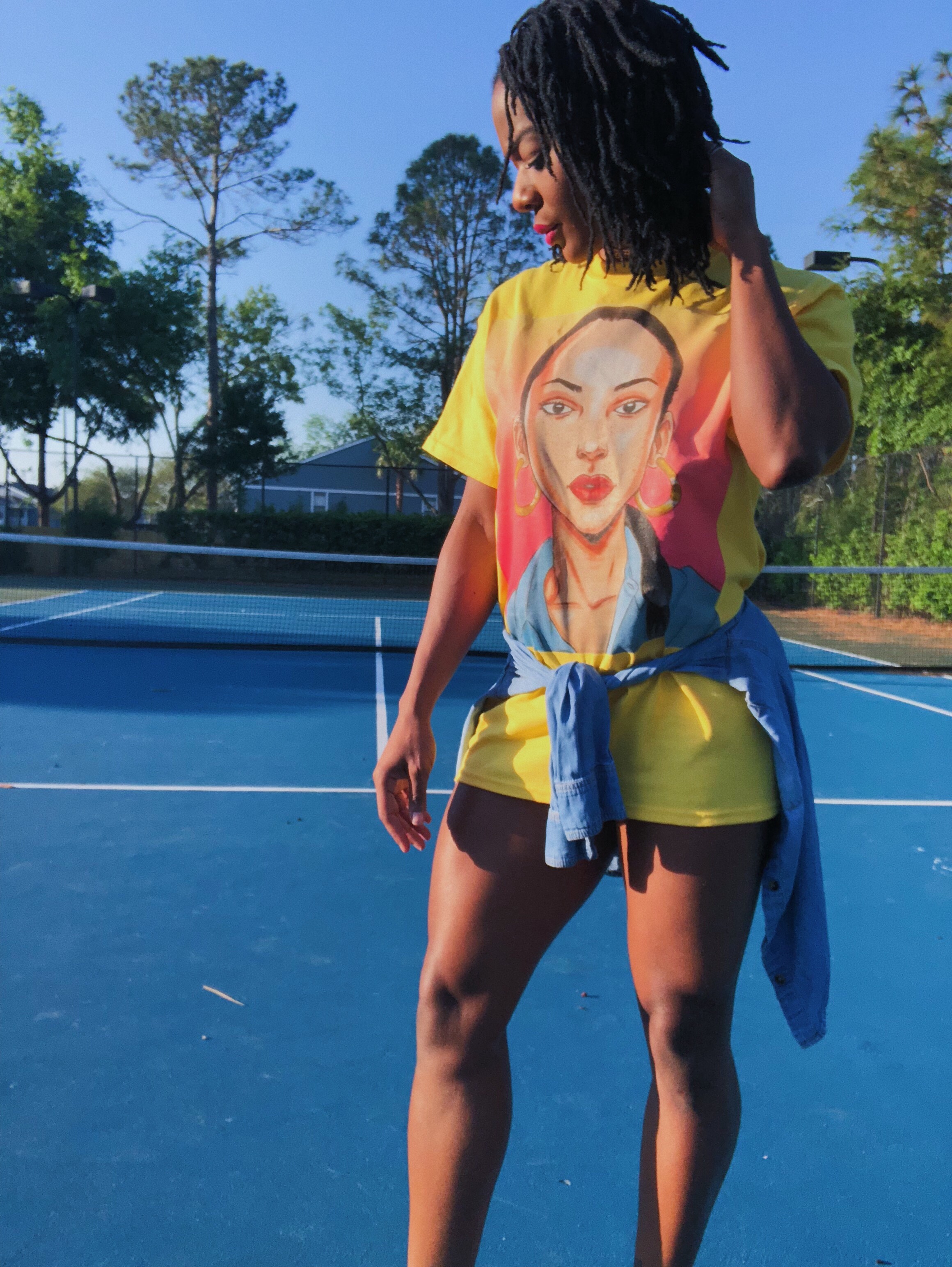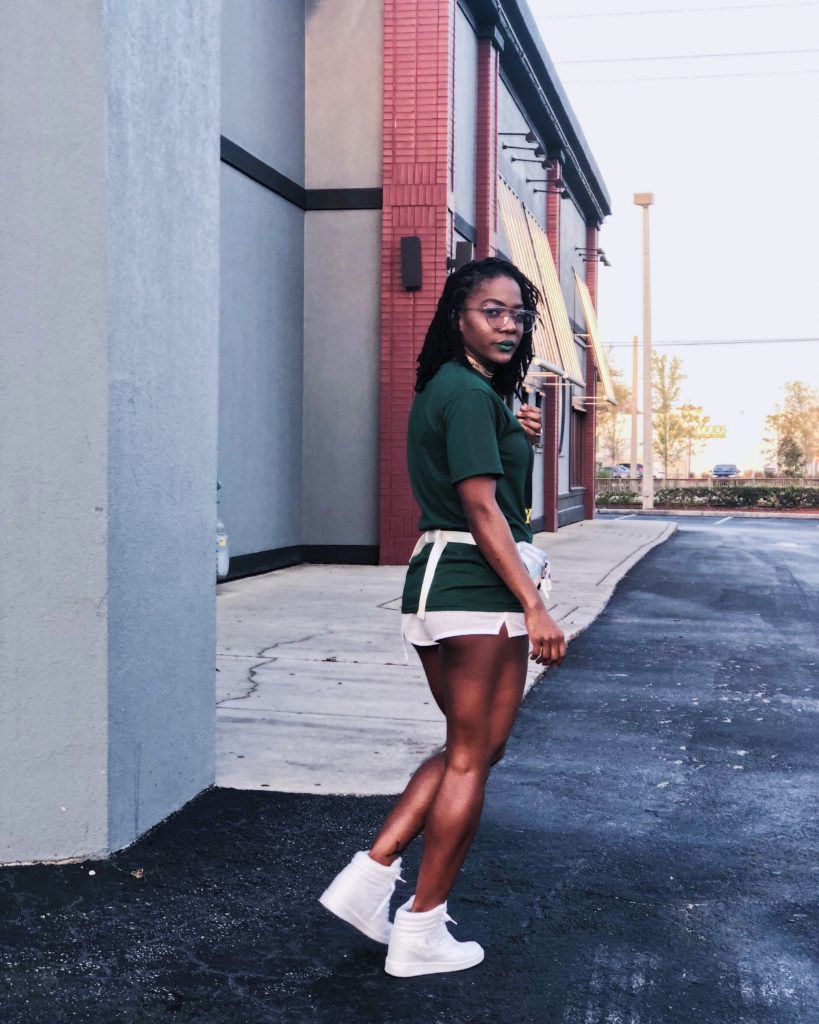 These graphic tee looks scream "on the go" , "street style", athleisure meets sexy with a little IG babe thrown in there. The one thing I totally love about these graphic tee looks is that they're super comfortable and can be dressed up or dressed down depending on what your plans are. It also helps that the graphics are of two of the most legendary musical artists to date, Sade and Erykah Badu.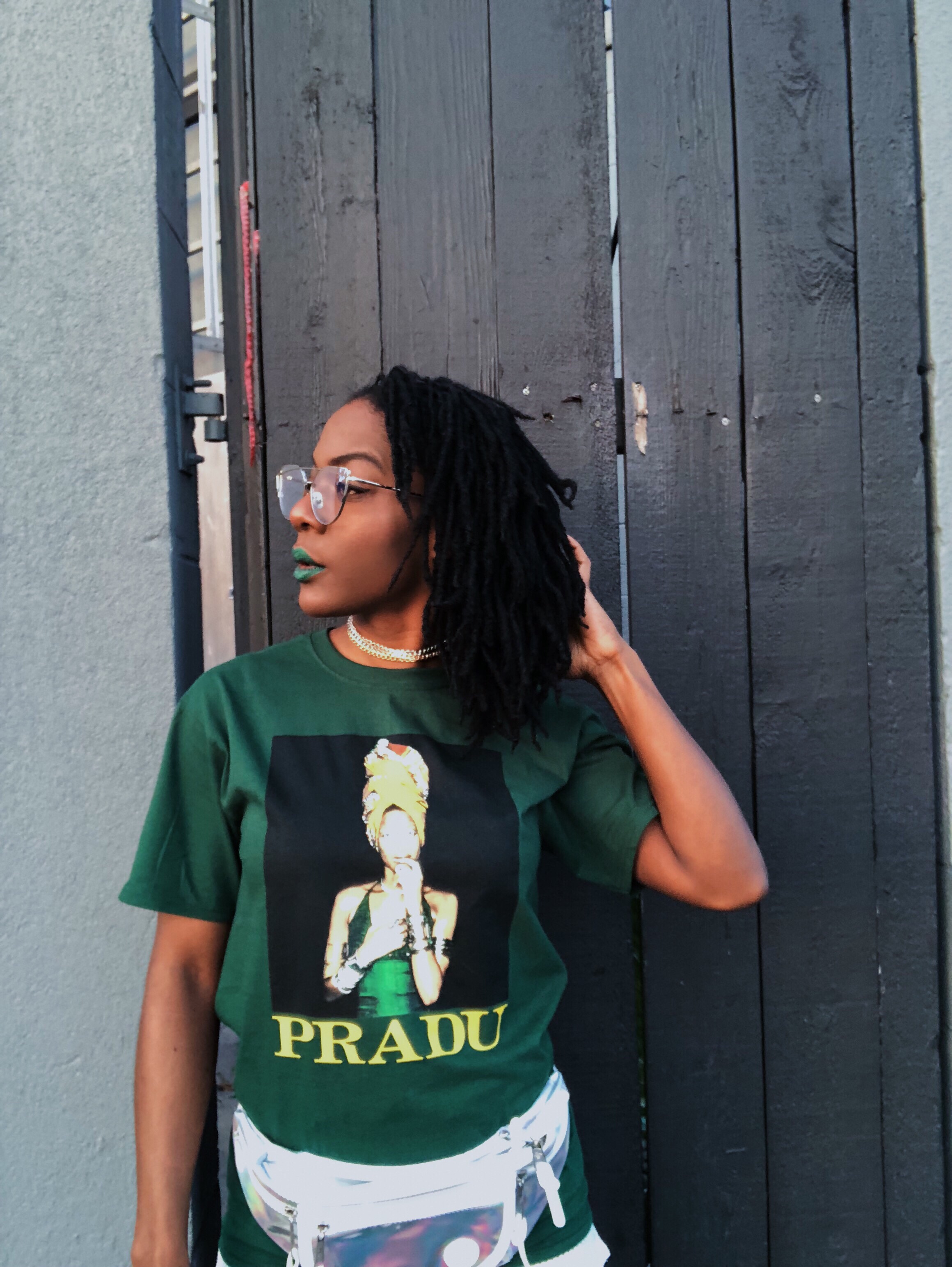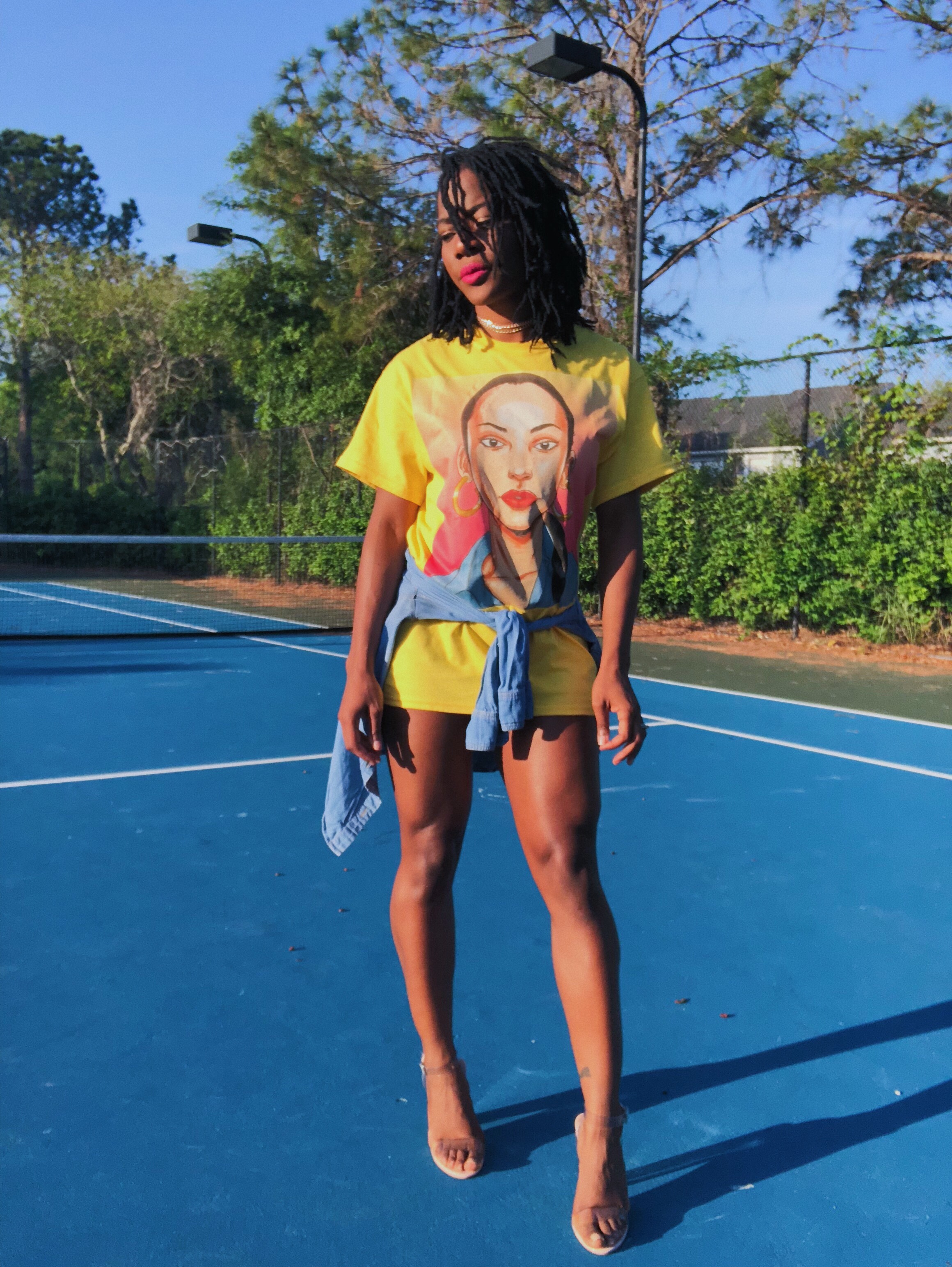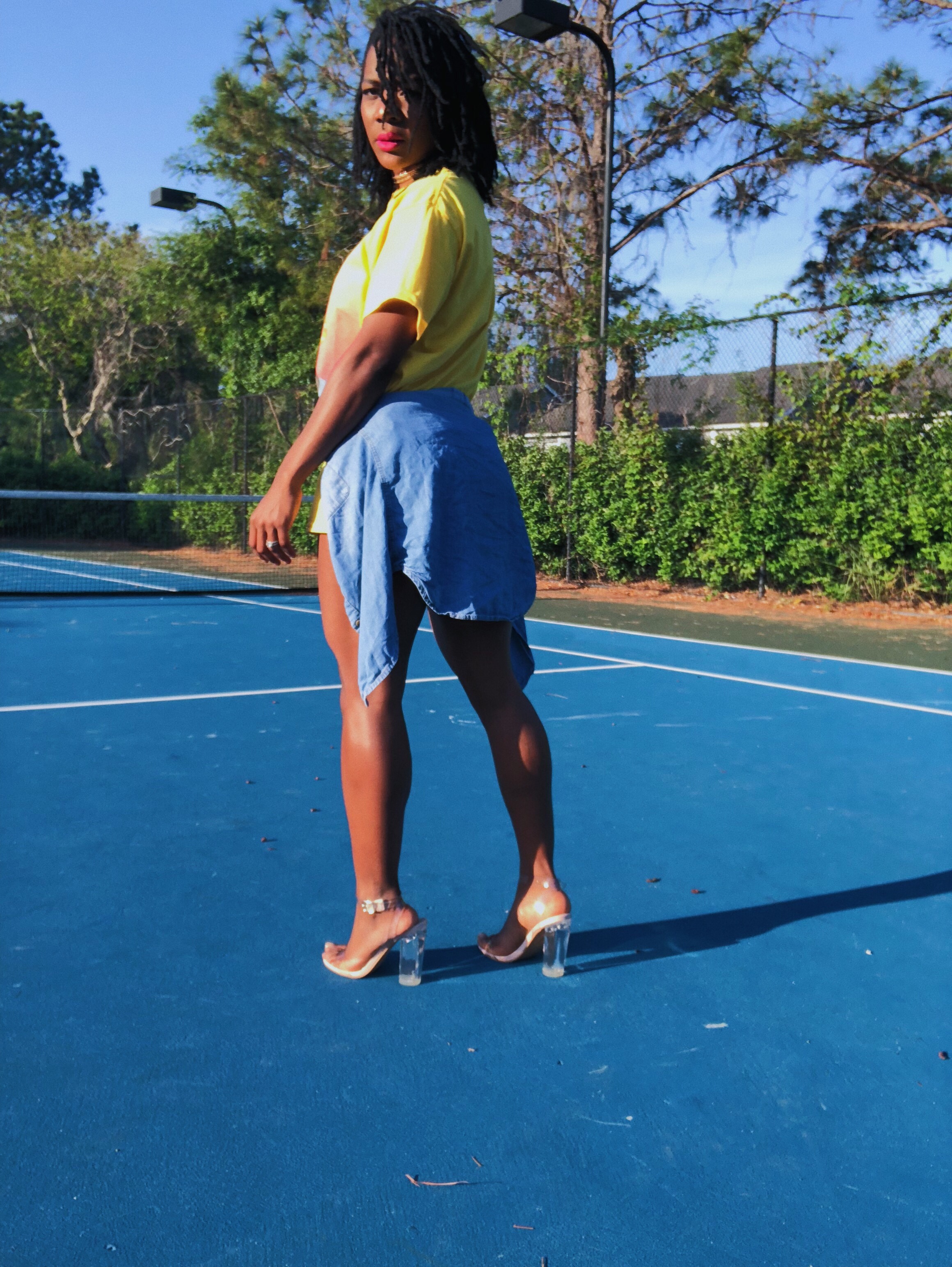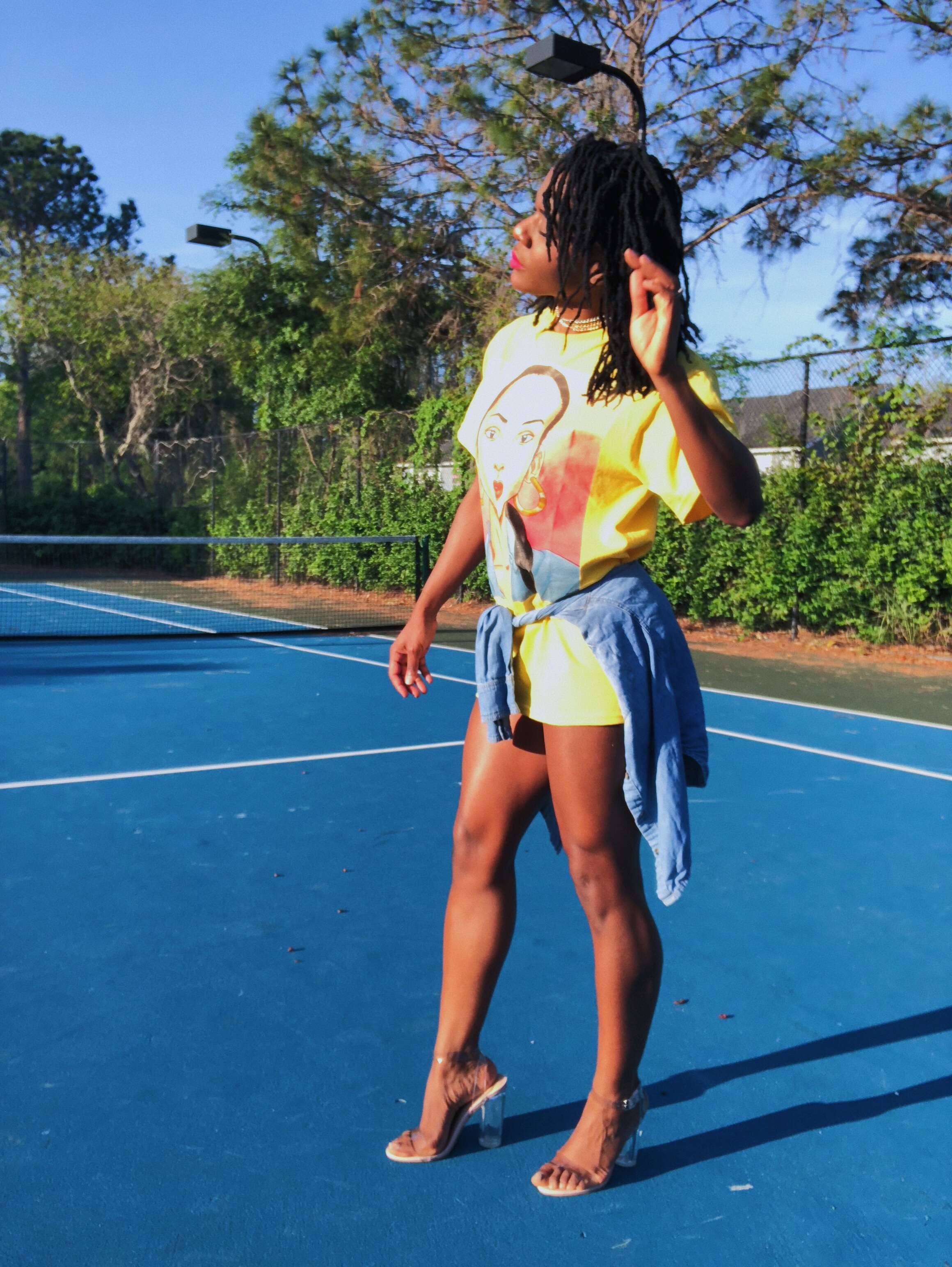 Like I said, a tee is versatile, so I opted to wear the "longer" graphic tee as a dress with a denim shirt tied around the waist and my lucite heels for a club or stush fete look and opted to go for more casual athleisure with the green Pradu graphic tee for a more relaxed feel.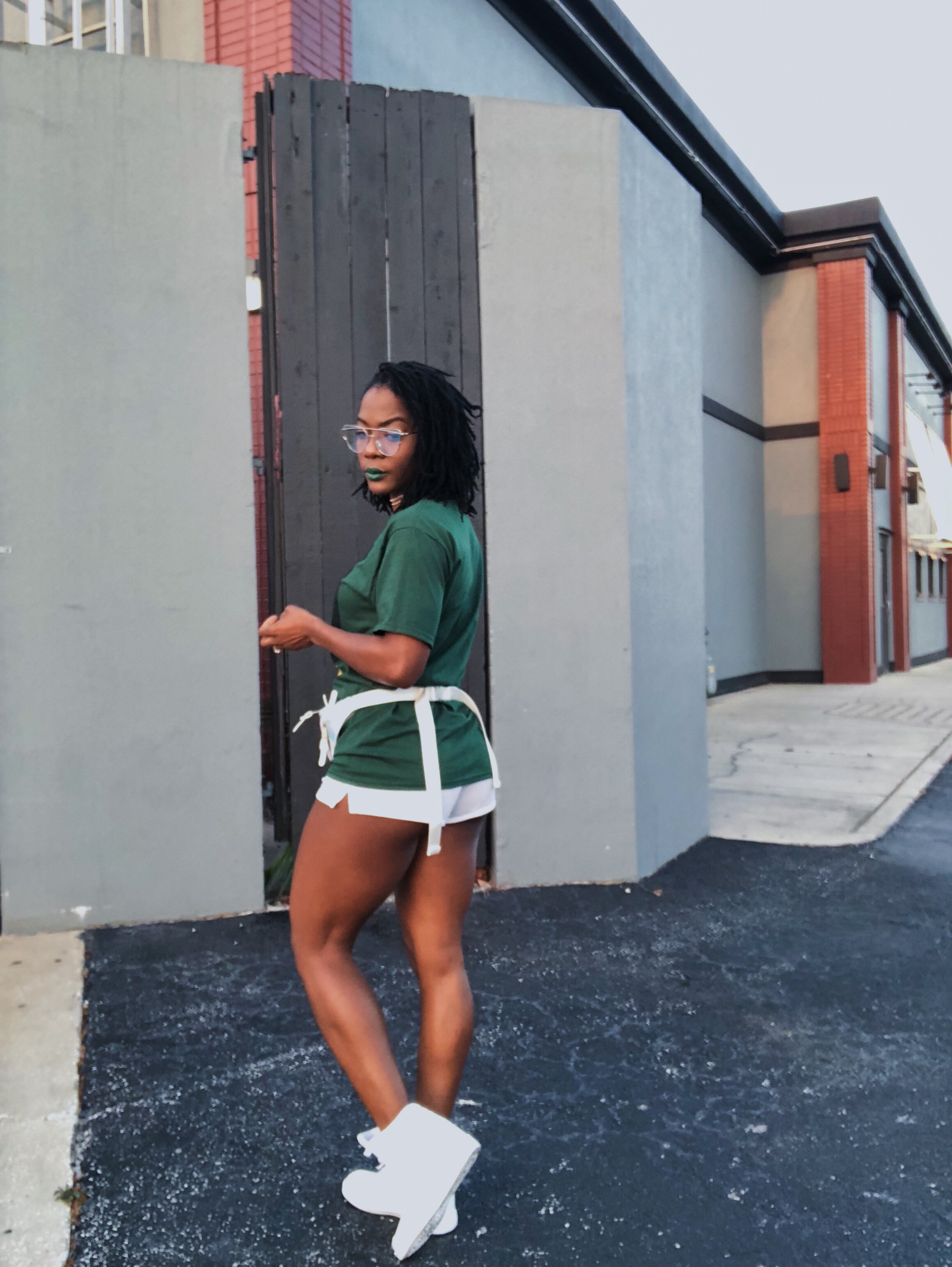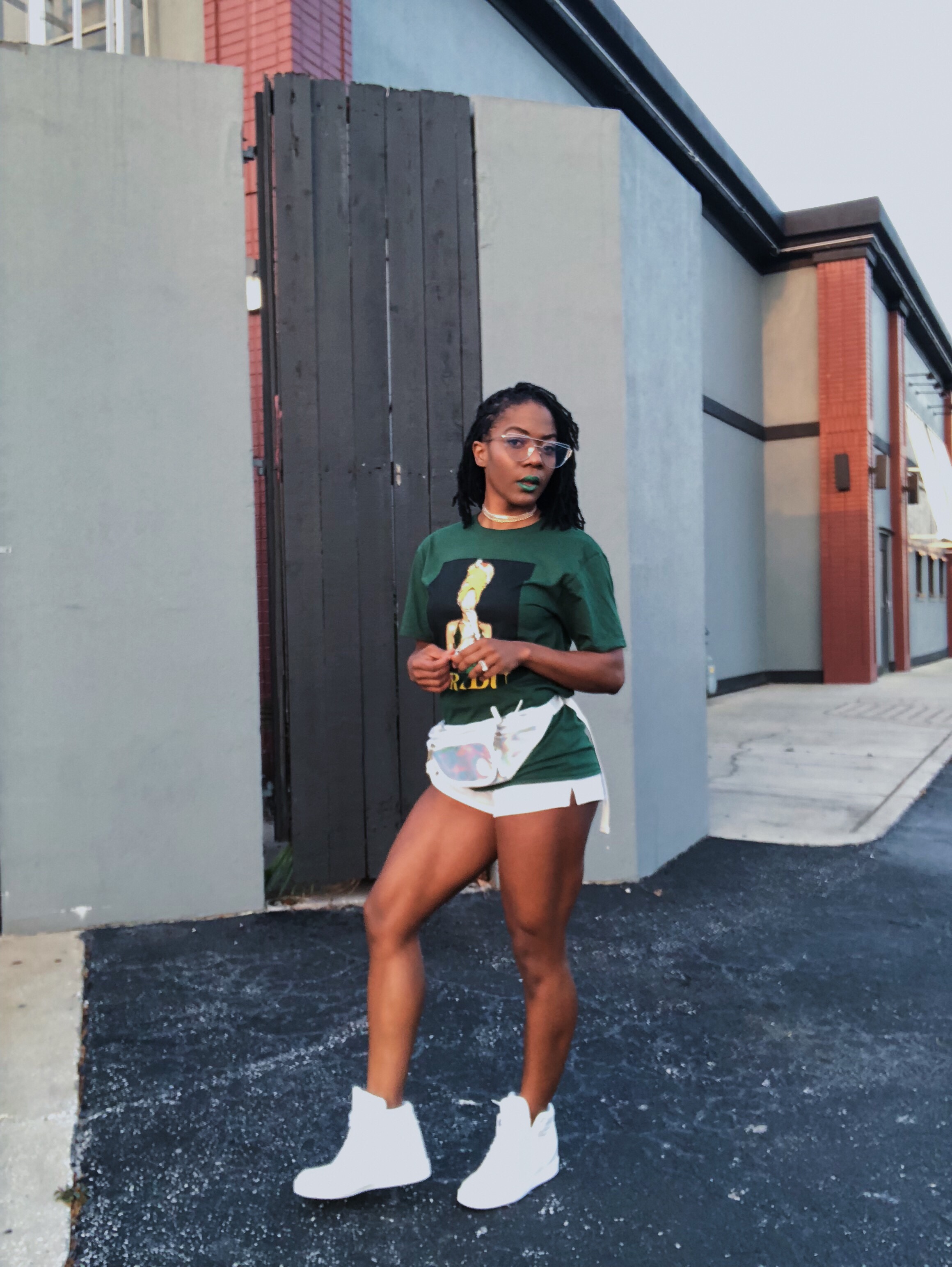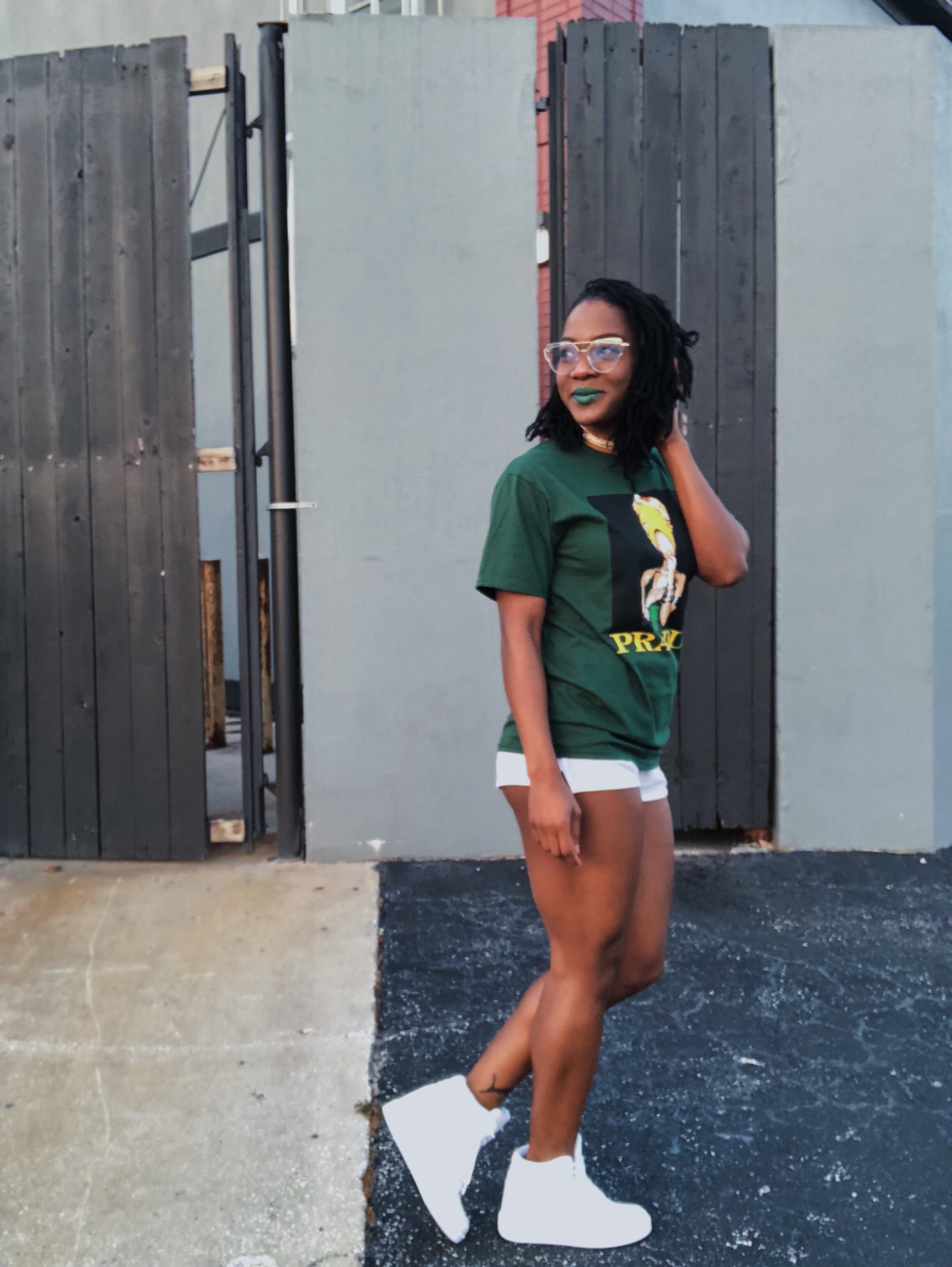 Outfit 1 (Green)
HLZBLZ Pradu Tee | Dolls Kill | find it here.
Mesh Cover Up Shorts | Forever 21 | find it here.
Hype Holographic Fanny Pack | Asos | find it here.
Sneaker Wedges | Amazon | find it here.
Mirrored Cat Eye Shades | old | find similar here. 
Outfit 2 (Yellow)
Sade Tee (Yellow) | Babes and Felines | find it here.
Denim Button Up | old | find similar here. 
Lucite Heels | Charlotte Russe | sold out — find alternative here.
I really enjoyed blogging this so definitely don't be surprised if this looks make a second appearance on the blog.  Definitely more style posts in the near future. Thanks for reading.
Cris
Til next time,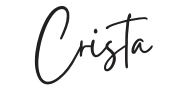 Erykah Badu tee
graphic tee 2018
graphic tee dress outfit
graphic tee lookbook
graphic tees
how to style a graphic tee
oversized tee
pradu tee
sade tee
sade tee outfit inspiration