ARRIVAL TO ST. LUCIA CARNIVAL
I knew St. Lucia was going to be beautiful but nothing is like experiencing it in person. So as we landed, I craned my neck very conspicuously to take a look around and if it was anything less than breathtaking, I would be lying. Even the hour and a half drive from the airport kept me wide awake just looking at the houses, the hills, mountains, greenery, farms etc. I was already kicking myself for not making time to take some tours around the island but at this point that's neither here nor there.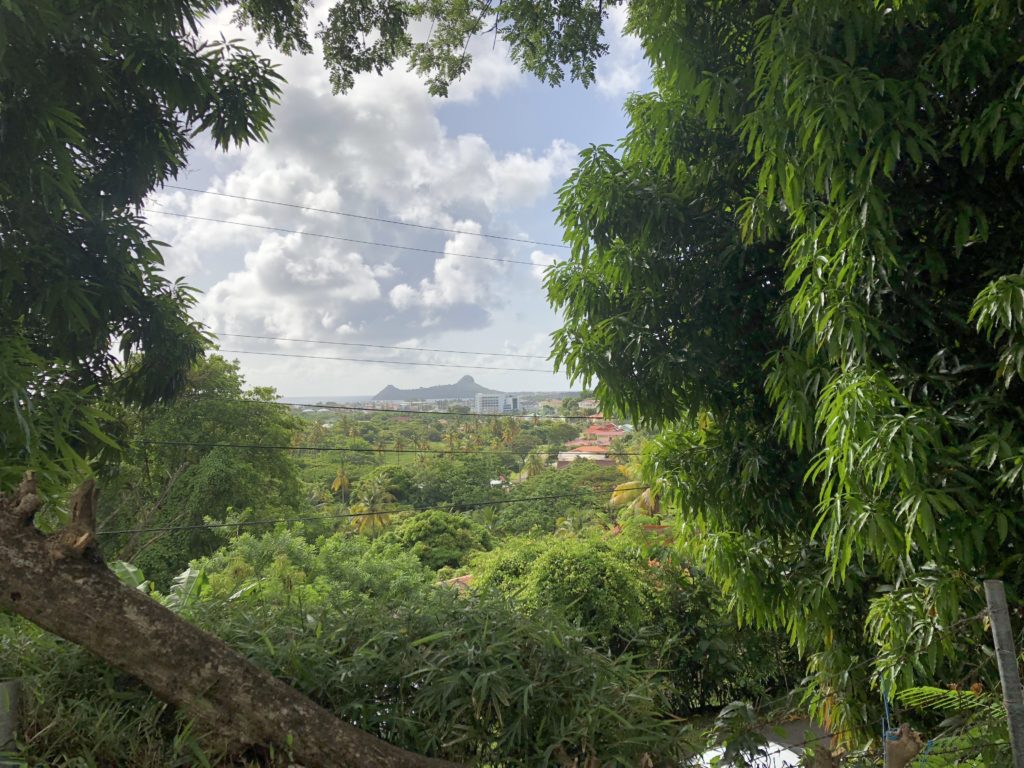 DATES
I traveled from Friday July 13th to Wednesday July 18th from UVF (Hewanorra International Airport) for ST. Lucia Carnival. The alternative and CLOSER airport to all the festivities  is SLU (George F. L. Charles Airport).
TIP: Fly from SLU airport to save money but if you do fly from UVF expect to pay minimum $85 USD one way to the Castries or Gros Islet areas where the carnival and fetes are held. For St. Lucia carnival, I stayed at the Bay Garden Resorts in Gros Islet which is very close to Rodney Bay Mall, supermarkets, restaurants, the Marina and driving or walking distance to all the fetes. Most taxi rides were about 20 EC (Eastern Caribbean Dollar) minimum to and from fetes. I was able to walk to the Marina (literally across the street from the resort) and take the bus into Rodney Bay Mall area (5 minute drive) for 2 EC (roughly $0.75 USD one way).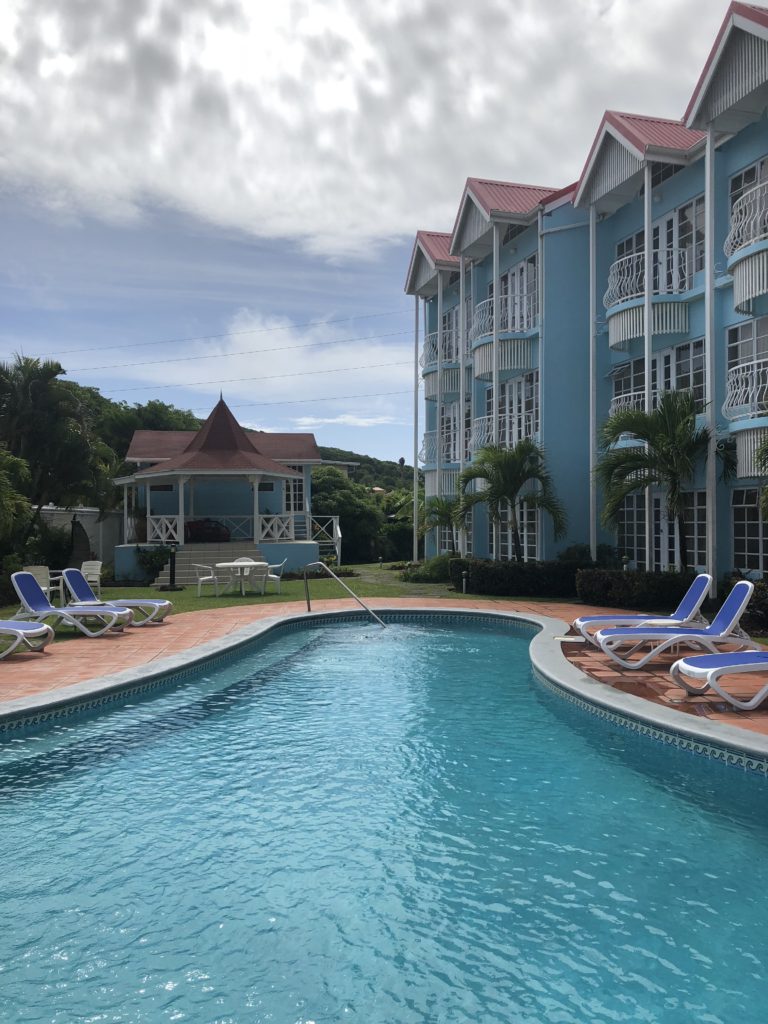 ANOTHER TIP: Go for a little longer than a week (Wednesday to Thursday or longer) to go sightseeing; I unfortunately did not but got a lot of info from the taxi drivers about tourist attractions and life in St. Lucia. St. Lucia carnival next year is Monday July 15th and Tuesday July 16th, 2019 so plan accordingly.
A LITTLE ABOUT ST. LUCIA
According to one of the band directors, Mac from Red Unlimited, Lucian Kuduro (similar to Angolan music) rose from a chant and response music with specific beats that then was revitalized in Dennery where the music was then titled the Dennery Segment. If you haven't listened to Dennery Segment, go and Youtube it now. My favorites for the carnival season are Land Work, Whine on Another Man, Two Clap,  Bend Down for the Hmm,  Vent, Tonight, The People Man and Parle Bow. Also search Marigot Bay Riddim and Mad Cow Riddim on Youtube. I think one of the best parts of St. Lucia Carnival is the music and its so refreshing to hear more and new soca throughout the year and I REALLY REALLY WISH more DJ's would do their due diligence and research and play a wider variety of soca and island music EVERYWHERE.
The people of St. Lucia (at least the ones I encountered) are very hospitable and friendly. They speak English and a broken French or patois that I wanted so badly to learn just a few phrases but carnival time is so busy so…
The foodddd; I got a little taste of a Fish Fry restaurant and it was sooooooooo good. I'll just leave the photo for evidence.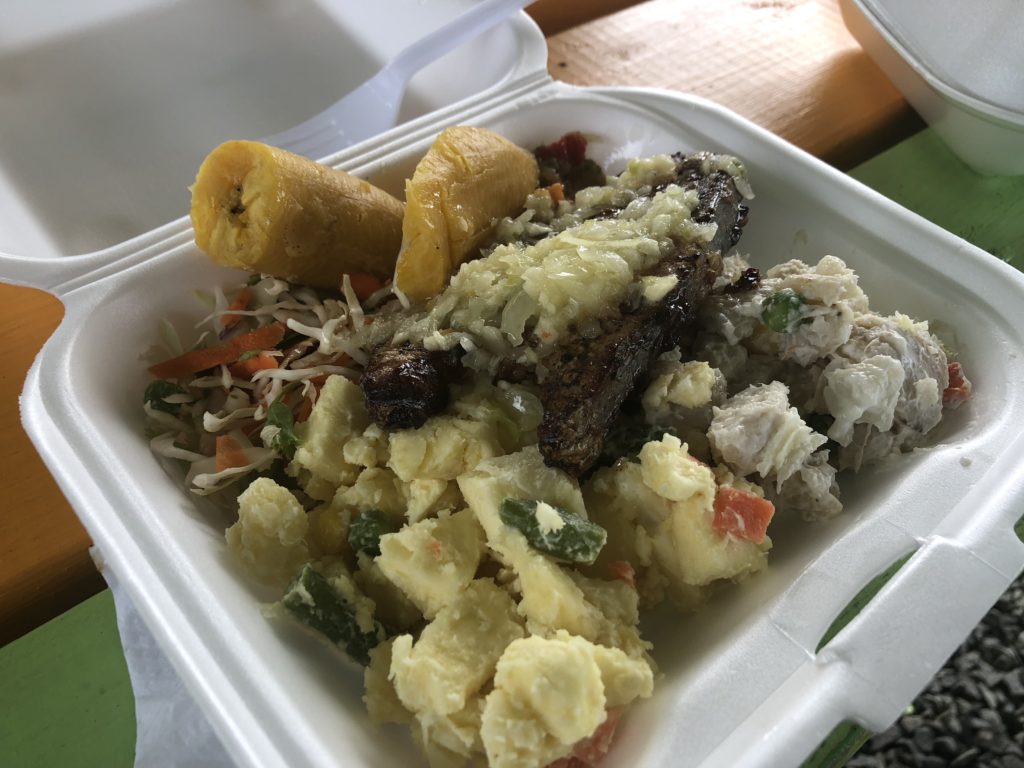 FETES
Mess ($40 USD, drinks inclusive)-early Saturday morning
A popular alternative jouvert in St. Lucia but with oil (a lot of it)–past reviews had me looking forward to chocolate and candy-like substances but alas I got my first experience with oil in a jouvert party. First we were "banded" then driven to a location close by via jeep. There was a station with vaseline where people prepped their skin to then be doused in oil. Both Lucian and international djs played a mix of kuduro soca/dennery segment, dancehall, afrobeats, 2018 soca and other soca hits. It was really one of the best jouvert parties I've been too and a great start to my St. Lucia carnival experience.
The only few issues I had with this event was there was not enough Ajax for everyone to get rid of the oil after which can be a bit annoying if you have other fetes lined up right after. It should have been food inclusive and yes I would have paid the extra money to avoid getting my money and personal items EXTRA oily.  The jeeps were a nice addition but after the sun rose, it was quite apparent that we could have walked to the venue and avoided the mad dash to get onto a vehicle.
There is an official Jouvert in St. Lucia of which I did not attend but if you have, please leave your personal review in the comments.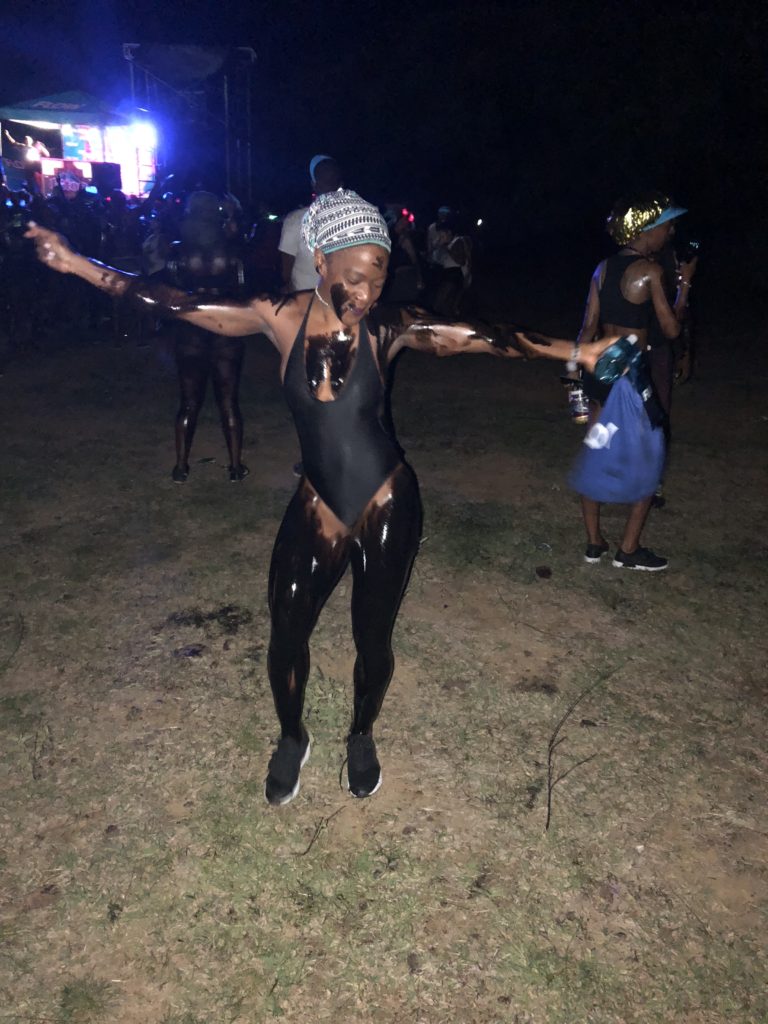 Silent Morning Party ($44 USD,breakfast included) Saturday morning to afternoon
After Mess, I was done aka "tiyaddddd"(exhausted); but I wanted so badly to fit a boat ride in and the marina was literally across the street from my hotel. The cruise did not board on time so we literally sat(and slept) in the hot sun for a good bit before boarding started. Bake and sailfish was served as breakfast, promo girls went around giving shots and there was a cash bar. The scenery was gorgeous and we stopped close to a beach where I took the opportunity to take a swim in the St. Lucian waters.
I think this fete has potential but with the late start and the fact that most people had just made a mad dash from Mess took away from the vibes, but thats just my opinion.
Remedy ($33 USD, cooler/cash bar)– Saturday night
To be frank, I was just too tired to enjoy the music and vibes and really really really wanted more of a "local feel" and not the same music played since January 2018. Don't get me wrong, Dennery segment was played at Remedy and due to the fact that we got there a little later than most probably took away from the experience for me personally. But the fete was rammed, I mean A LOT of people. It was literally a beach party. We took advantage of the foam machine and then washed off all the bubbles in the salt water and headed home; I would definitely give this fete another try.
Brazen ($50 USD, cash bar/cooler) –Sunday evening/night
Brazen was definitely a good time. It was basically the "sexy, chic" beach party and again a VARIETY of music was played. Patrons were everywhere, on the stage, speakers, in the sand, on the lighting structures. There was literally no dull moments to be had in this fete. Private Ryan had the best set at the party, hands down and Dennery Segment was playedddddddd :).
The only cons for me was that they ran out of water at the bar and I had to settle for seltzer water 🙁 as well as hearing "Ducking" 3x in a row within the span of an hour and a half. 🙁
Red Unlimited's Brunch ($75 USD, food and drink inclusive) –Sunday morning to afternoon
At this point, I was rethinking my fete choices and wished I had done less than I had purchased (because TIRED lol, I'm getting old) but Red Unlimited's Brunch party literally turned my vibes around. First of all, the majority of the music was small island music, tunes I had never heard before but just watching the patrons and locals turn up and get on bad–I was revitalized. (if you've been listening to 2018 soca from last year you would understand) I really appreciated this fete because it had a REAL local vibe; it was intimate, the food was amazing (I sampled the pork, soup, freshly made fruit smoothies and pomegranate custard) and no one was shy. This is definitely a fete I would do over again.
ROAD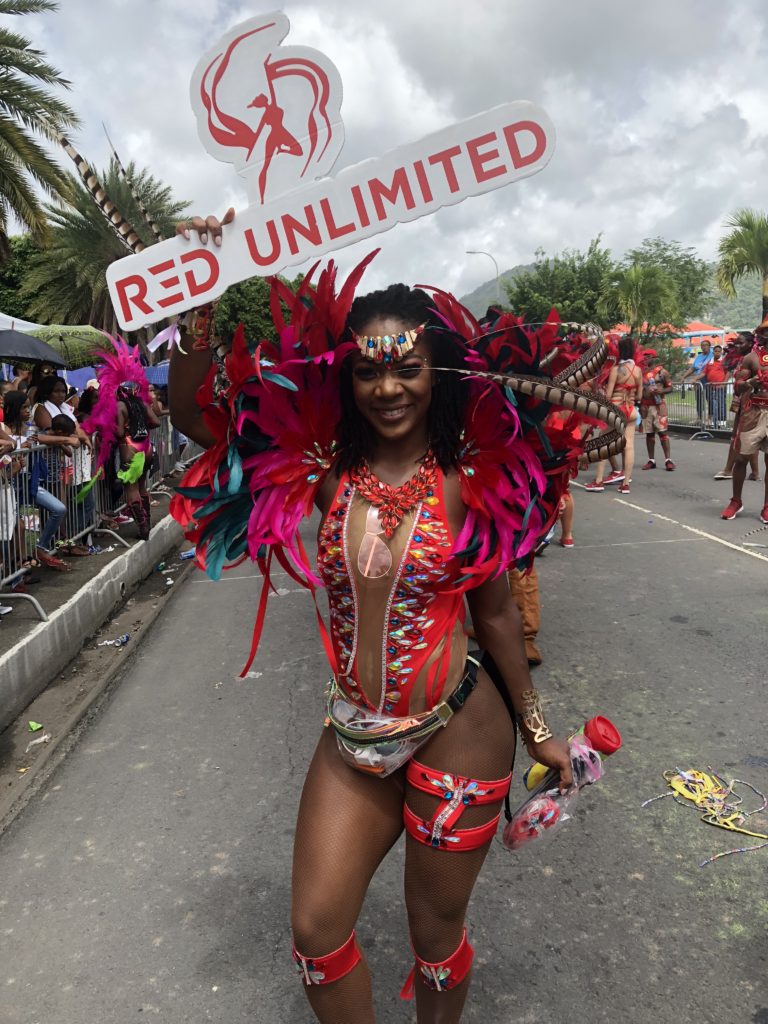 I was hosted by the very hospitable team that heads Red Unlimited band for my St. Lucia Carnival experience; if you've heard of Red Hill you'll notice their logo is situated at the very top of the hill. Coming back from a hiatus, Red Unlimited came back into the fold with the presentation of Sunrise 2018 for St. Lucia Carnival 2018.
Band Experience
I got a chance to visit the band house while members were working to coordinate pick up times as well as organization of sections and it was the most organized I had ever seen a band house. I chose the Phoenix (red VIP section) which I absolutely loved because of the vibrant colors and the fact that it was so comfortable on my body.
The goodie bag was amazing; it included three mugs for the road including a custom Red Unlimited souvenir mug, headphones, snacks, b12, and more but most importantly a list of "road rules/tips", time and location of where the band would be prior to going on the road.
The band was very well organized, kept masqueraders informed via social media; provided makeup services on both days of the parade at the band house. The VIP sections were provided their own mobile truck for food distribution and other amenities.
So popular opinion/tradition in St. Lucia is that you wear your full costume on the Monday and Tuesday (Day 2) is more of a do your own thing so I opted for a  "Monday wear look" but it is totally up to you if you want to wear your costume on both days.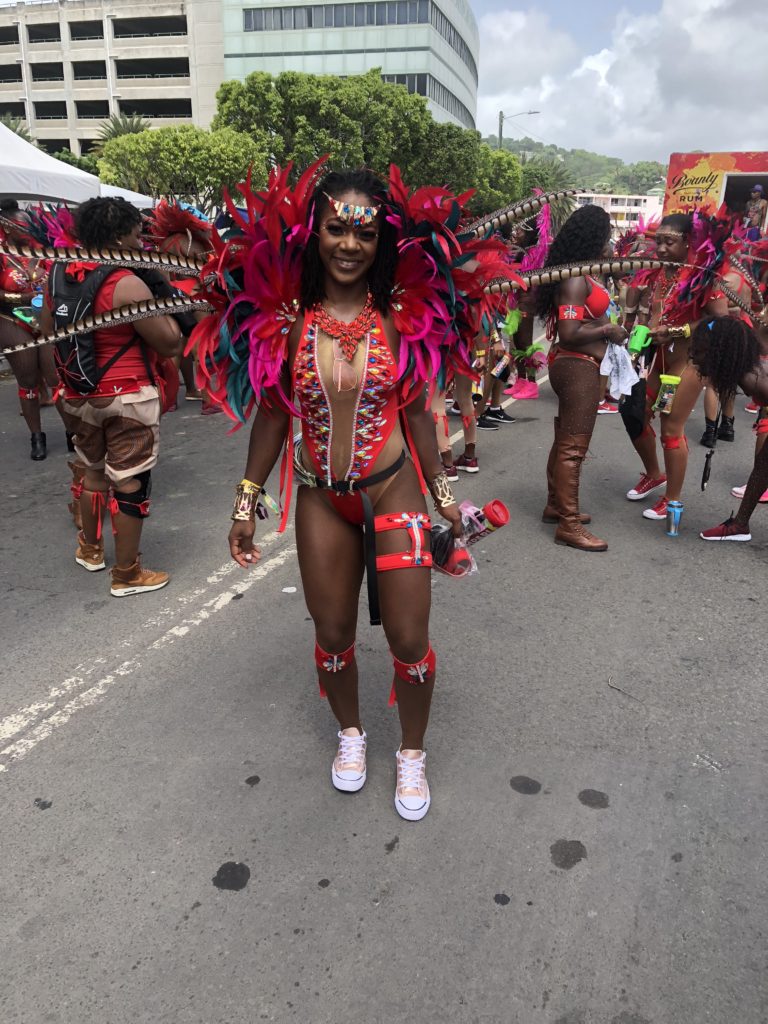 Day 1
Started PROMPTLY. It took me about 30 minutes to locate my band but thankfully all the bands seem to follow the same route and they are usually lined up one after the other within walking distance of each other. Then I made my way over to my band eventually.
Bar staff was quick and efficient–literally minimal to no wait for drinks throughout the two days and snacked on grilled food from the unlimited bbq truck. Red Unlimited had LITERALLY only St. Lucian DJ's on their roster so PLENTY DENNERY SEGMENT and "small island" music was played so I thoroughly enjoyed the music on the road with them. Artists performances that I witnessed were Teddyson John and Motto. They also accompany the DJ's with a live band which is a first for me for any carnival.
Crossing the Stage
..is an EXPERIENCE. First off St. Lucian bands take the judging portions of the road very seriously to the point that there is a commentator to describe each section before crossing the stage. We stood waiting but then had a bit of a warm up, chant and response session that got me really hyped and excited. They play a multitude of songs to cross the stage and Red Unlimited even encouraged the prior sections to join the others while crossing which meant crossing the stage more times than I could count on one hand. After the stage, I went for more bbq, got a little break from the heat under the sprinkler system and continued the pump up until 7pmish (sun had set).
Day 2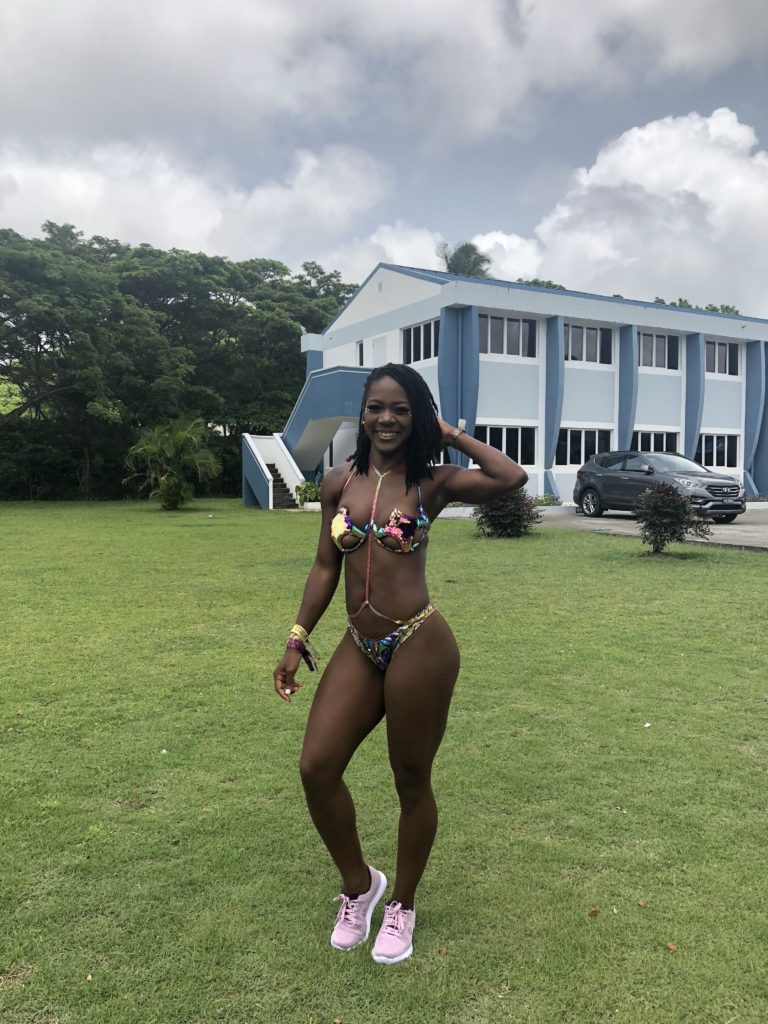 Day 2 starts at 12ish and has a more laid back feel. Again, you have the option of wearing your own thing or wearing your costume. We did not cross the stage on this day but Red Unlimited still was very organized and held firm to giving VIP treatment to those in certain sections and all masqueraders, for instance:
Updates on social media regarding makeup services and departure time
Packaged breakfast/snack on the road
VIP Mobile Truck, Potty Trucks
Unlimited bbq, All day
Sprinkler system; foam cannon/sprinklers
Unlimited alcoholic beverages all day
Live music, St. Lucian DJ's
NON STOP VIBES and more….
Also, one thing to note, I did not even notice there being a huge stormer issue and I don't think anyone else did either. Towards the end of the day, definitely saw more and more non-masqueraders attempt to get into the band but for the most part, it was pretty civil and peaceful and just vibes.
Someone asked what day I preferred and I have to say it's Day 2 on the road; you just feel a bit free-er (ha) and the masqueraders and crowds have a renewed energy. There were so many memorable moments from Day 2 — which is literally hands down my favorite day of St. Lucia carnival. It ended a tad bit later (7-8pmish) and although the music had turned off, the Red Unlimited crew had everyone singing til the very last minute.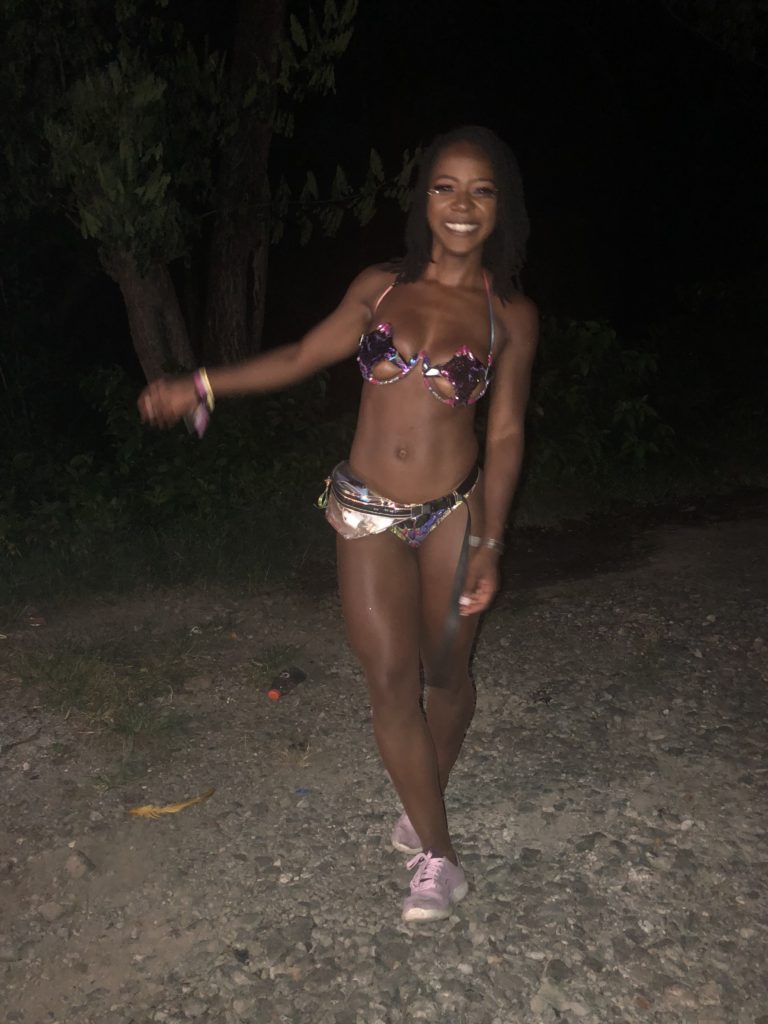 THINGS YOU NEED TO KNOW ABOUT ST LUCIA CARNIVAL
When is a good time to start planning?
Honestly, start looking at flights as soon as possible. I think a good window is 6-10 months in advance, plus that will probably be the most expensive item during carnival besides your costume.
Is this carnival affordable like Jamaica's ? in terms of accommodations and fete prices?
Yes accommodations and fete prices are very reasonable. I paid on average 40 dollars per fete with the exception of an all inclusive that was $75 USD.
Whats the best thing you like about it?
Honestly if I had to pick one thing, it would be the ROAD experience. The vibes of the people and the music are literally non-stop energy. This is not a stush carnival.
Where would you rate St. Lucia Carnival on your list?
If I had to choose or compare, it would have to probably the second best carnival experience in my life besides Trinidad carnival.
What are your top 3 fetes to go to during  carnival in St. Lucia?
Mess, Brunch and Brazen.
What was your most memorable experience?
The thing that sticks out the most in my head is how literally "all wines matter" in St. Lucia. The music might require a certain kind of "tic, toc", "jiggle", "clap" movement but no one cares and is bent over anyway. So don't be shy, don't be stush and if even if your wine is stiff, uncoordinated, "lacking oil" — your wine matters too.
Expensive carnival?
Expense can be relative depending on your definition, getting there is the most expensive hurdle but you almost "make" all that money back with the reasonable cost of fetes, transport and accommodations.
How does it compare to Trini/Jamaica/Cropover?
I really don't like comparing carnivals to each other because each one has a special flair, vibe and culture to them but honestly St. Lucia is an EXPERIENCE. It is not for the timid or shy or pretentious, everyone is wining and accepting of the bacchanal that goes on for the two days and they expect you to get on just as bad. The music is authentic and raw and vibes with every beat and its just REFRESHING especially if you've been listening to the same soca songs since January.
There is no official lunch stop in St. Lucia, although the bands do seem to slow down a bit closer to the stage and I was able to sit and chill for a few on a grassy roundabout.
Fetes wise, I think I regret not having experienced more local events. TIP: Two days of carnival will always beat a one-day carnival. Trinidad is just the MECCA(don't debate me), but in terms of costs if you're looking for something more affordable, St. Lucia is definitely an option.
What an average I should budget?
I'll attempt to break it down but it can also depend on if you're male/female, how long you want to stay, how many events you want to attend, which band you choose etc. This is based on my personal experience, others will vary:
Airfare: $500+ but can go up to past $1,000
Accommodations: minimum $50-60 a night+ – 5 nights ($250-300)
Costume: men $400+,  women $600+
Fetes: minimum $40 USD each – 4 fetes ($160)
Transport: based on my experience $2-300 USD
Total ("Guesstimate") = $2500 (not including emergency money, food, extra travel costs)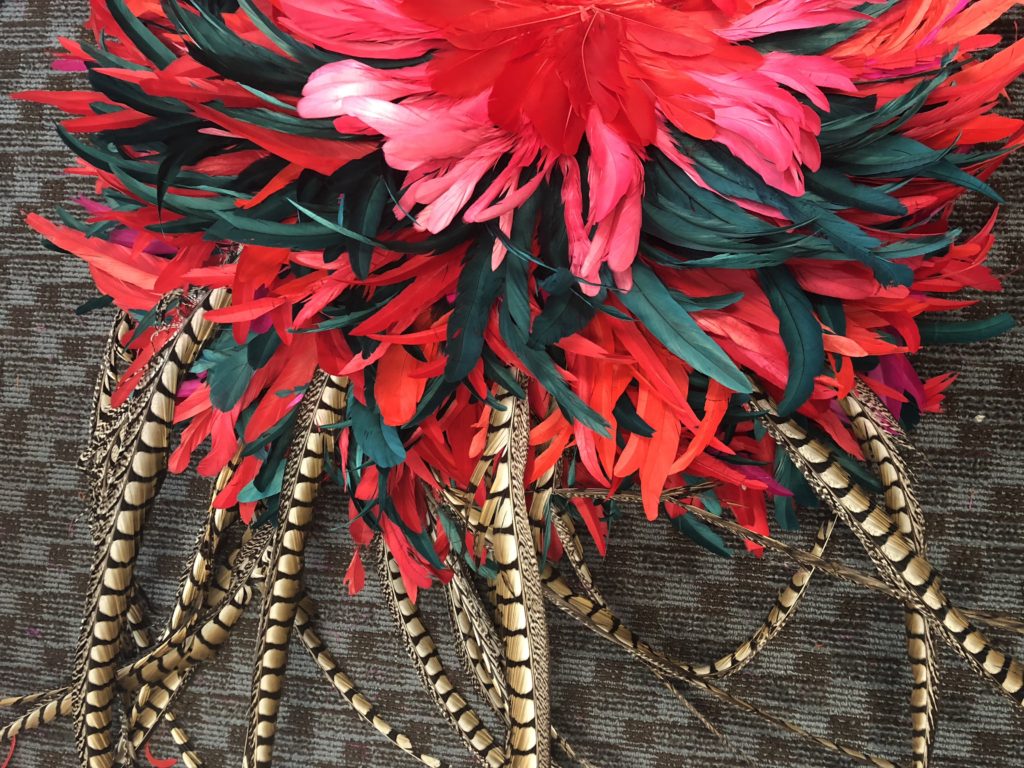 Listen, do yourself a favor as a serious carnival goer or aspiring carnival junkie and just put St. Lucia Carnival on your bucket list. I guarantee it is utter and complete vibes. Again, St. Lucia carnival next year is Monday July 15th and Tuesday July 16th, 2019 so plan accordingly.
Special thanks and gratitude to the best and most hospitable band, the Red Unlimited team for hosting me for St. Lucia Carnival 2018, follow them here for carnival 2019 updates.
signing out,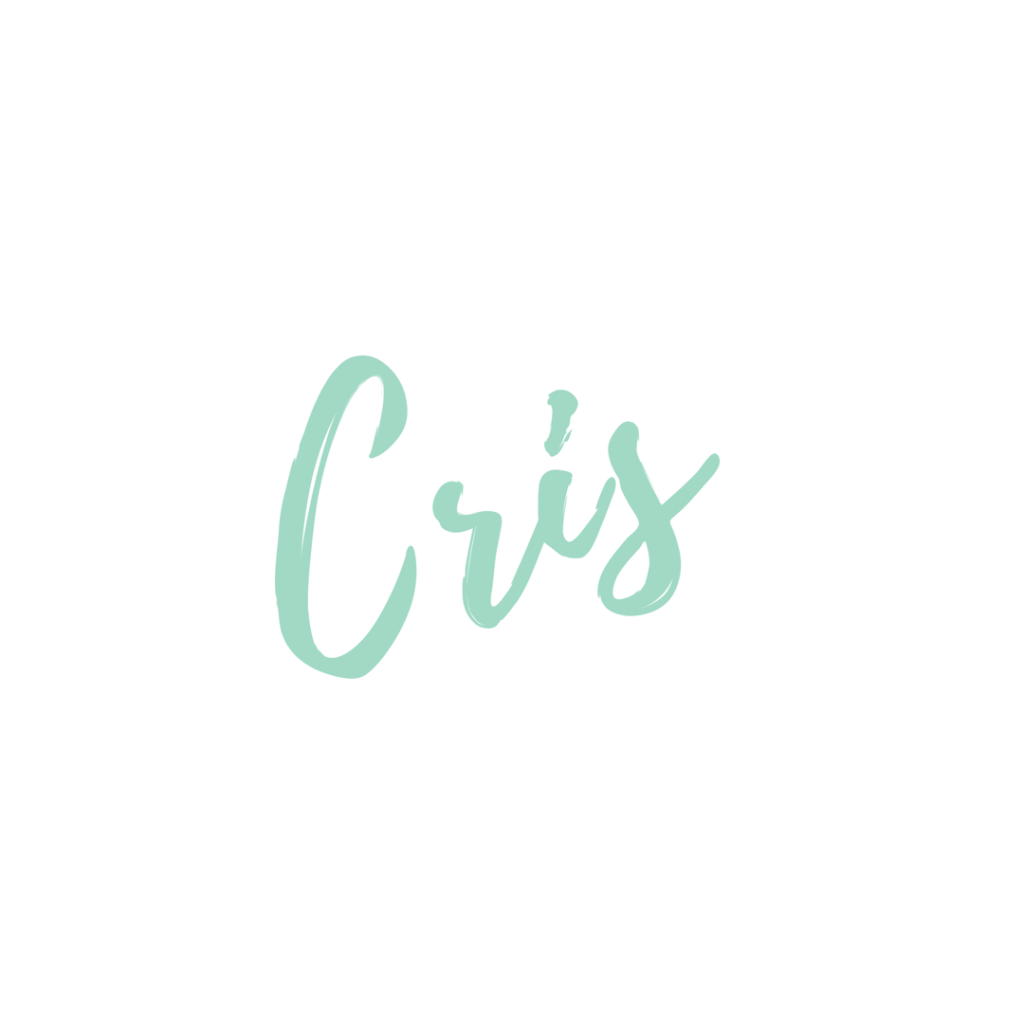 Til next time,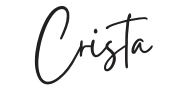 carnival in st. lucia
dennery segment
planning for st lucia carnival 2019
red unlimited st. lucia carnival
st lucia carnival 2018
st lucia carnival 2018 review
st lucia carnival 2019
st lucia music
what you need to know about st lucia carnival