What's In My Carnival Bag? Or what carnival essentials do I take with me when I'm on the road for hours on end, chipping behind a truck. Carnival essentials are based on the individual but here's a quick look at what's in my carnival bag.
I. Carnival Bags
Firstly, my go-to has been the Carnivalista Flex Thigh Bag because I am a content creator and carry a lot of things, it's perfect for an almost- hands free experience. However, there are lots of different options not only offered by Carnivalista but other accessory brands such as Carnival Kicks, Mrch by Nico and more.
Or you can shop Amazon, Target or wherever to find a bag that suits your needs, your costume style/colors etc.

II. Carnival Essentials
Like I said this depends on the person but there are some basic things to have on your person while navigating a Caribbean carnival.
Identification card
Vex money (emergency cash for food, transportation)
Hotel card, car key
Any necessary medications or allergy medicine
List of emergency numbers (You can fit this in your bag or in your shoe)
List of medical conditions/allergies or inform a close friend
Sanitary wipes, féminine items
Miniature sunscreen
Lip gloss or lip balm
You can even buy travel size bottles for your favorite items and slip them into your bag.
Electronics can vary by person, but I personally need a portable charger, wire for charging. I actually take a few more items like batteries for my vlogging camera. Check out the TikTok below to see how I pack my Carnivalista thigh bag (discount code BAHAMIANISTA2023).
Til next time,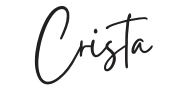 carnival accessories
Carnival bag
carnival costume
carnival essentials
carnival must haves