WINDJAMMER LANDING, SAINT LUCIA
During Saint Lucia Carnival, I was hosted at the WindJammer Landing in Saint Lucia which is a premium, all inclusive, family friendly resort gently  in the landscape between Castries & Gros Islet. Technically, I arrived solo but there were a lot of other visitors in town for Vaval (Carnival) so I hardly felt alone at all.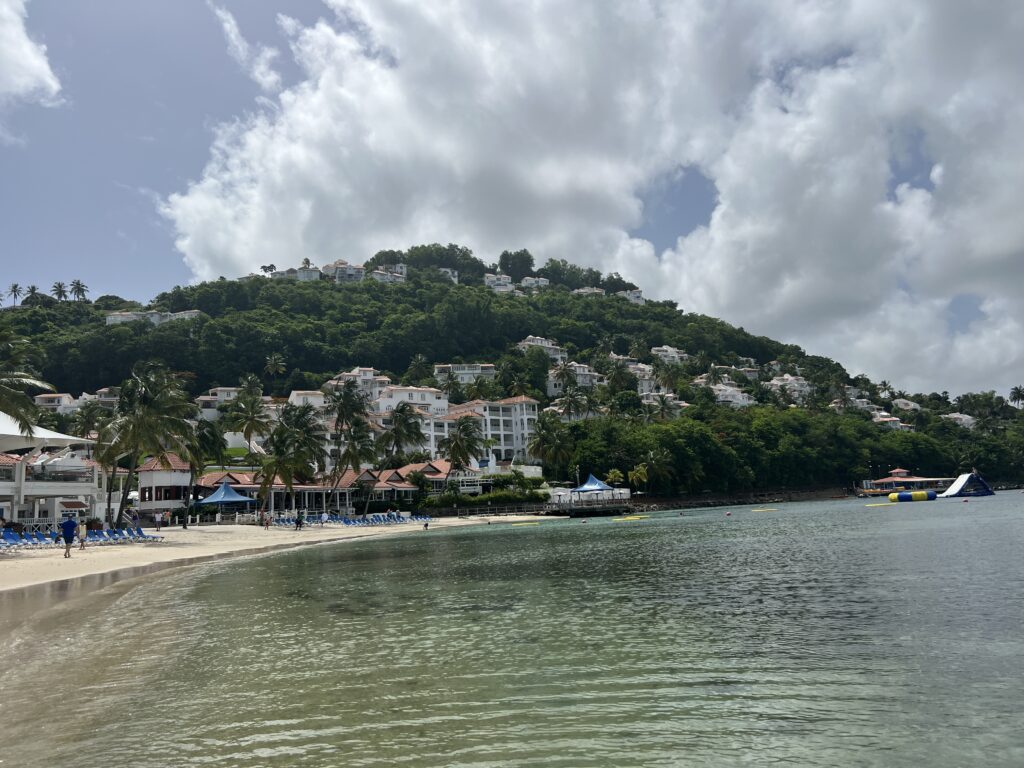 When you first arrive to WindJammer Landing, it isn't apparent at first how large this resort is. There are beautiful white villas with terracotta rooftops nestled in the lush landscape of the hills. But it's so huge that there's a taxi shuttle system that takes visitors to their villas either upon request or by waiting in the lobby for one. A necessity for sure because attempting to walk from your villa can be a bit of a maze.
We also have to talk about the decor! Island meets Mediterranean with crisp whites and navy blues – as soon as you make your way to check in – you feel like you're on vacation. There's several pools and loungers scattered throughout the resort's grounds but most visitors congregated on loungers by the pool and beach areas. Lounging in the over water hammocks is a MUST.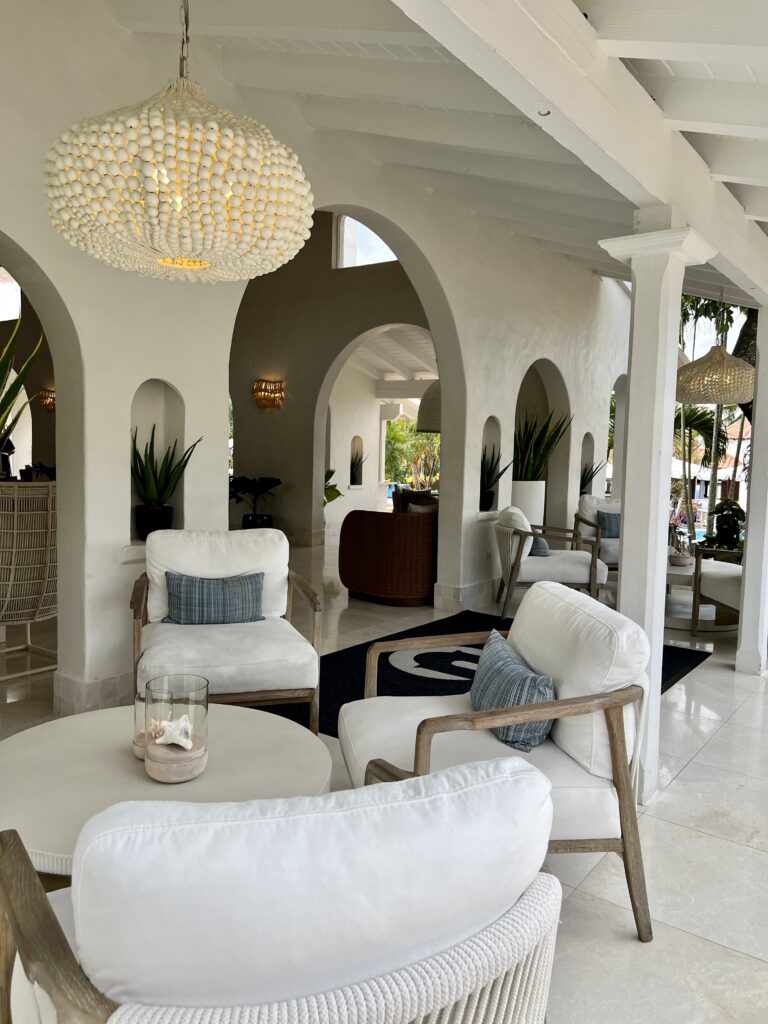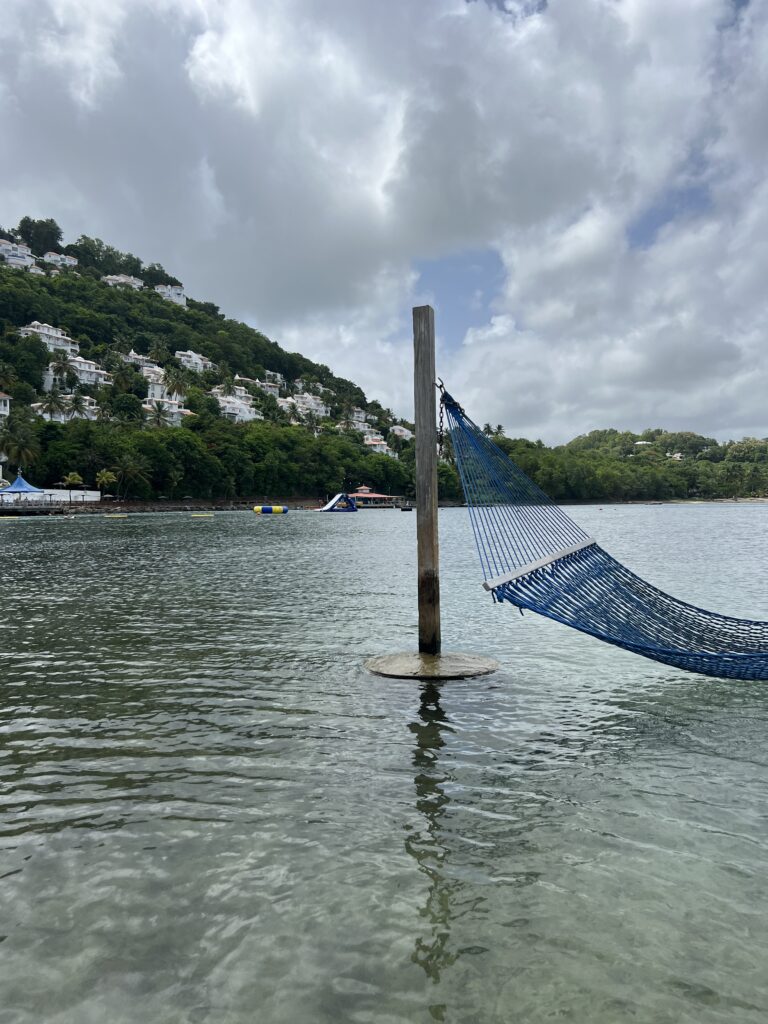 My villa was situated on a very steep hill that gave me views of a really beautiful cove. Check out a hotel and room tour here on TikTok. There's a beautiful overlook at the top of the winding hills where the largest of villas rest and one of the taxi drivers were so kind to take us up there for a photo opp.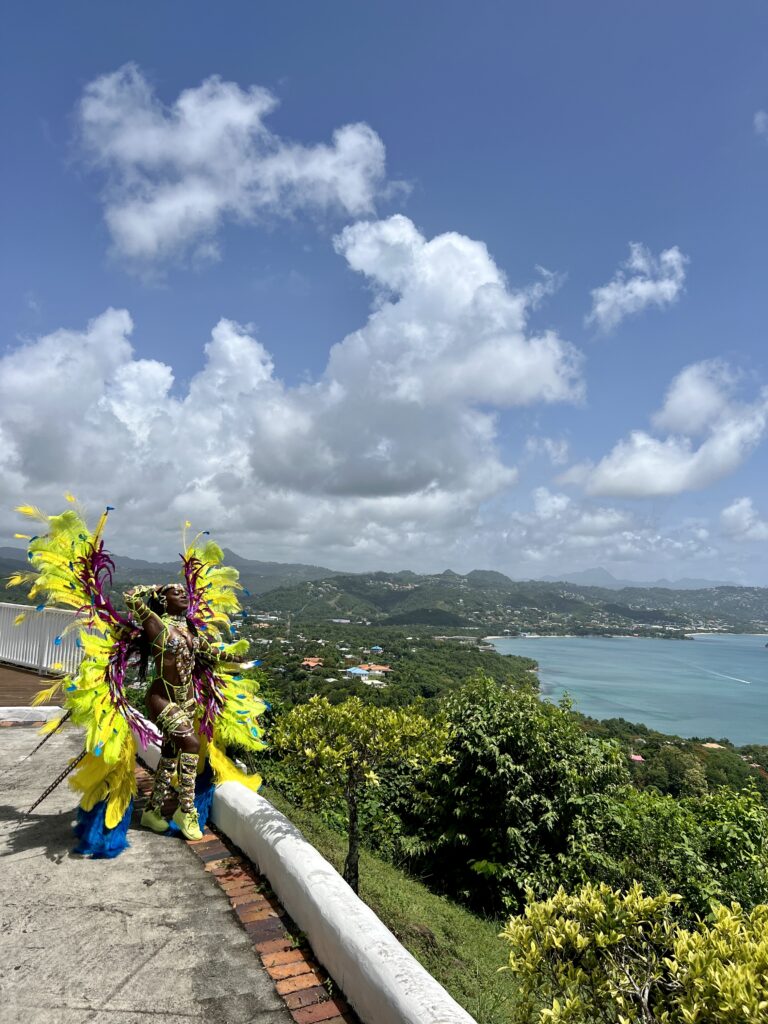 There's a few restaurants, bars, on-site entertainment and excursions which makes WindJammer an oasis that you don't really have to leave. What I also observed is that this place is for any type of traveller whether your'e on a SOLO-cation or traveling with your family. They cater to all ages – the food is also significant as well. Breakfast tends to be a play on local Lucian cuisine and continental at the DragonFly while you can have Italian at Papa Don's. Try the seafood pizza (seasonal) and  Check out the other restaurant offerings here. Also, make room for the resident kitties that get paid in left overs.
Til next time,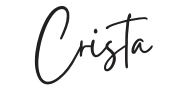 family hotels Saint Lucia
Saint Lucia all inclusive hotel
Saint Lucia all inclusive resort
Saint Lucia hotels
Saint Lucia resorts
windjammer landing
windjammer Saint Lucia