I traveled to Saint Lucia Carnival for 2023 and played with Just 4 Fun Carnival and it lived up to the lively expectations I had in my head. Saint Lucia stands out with it's dennery, bouyon-like music, energetic locals, Kwéyòl patois and gorgeous green landscape against beautiful beaches and is definitely a cultural experience that cannot be missed.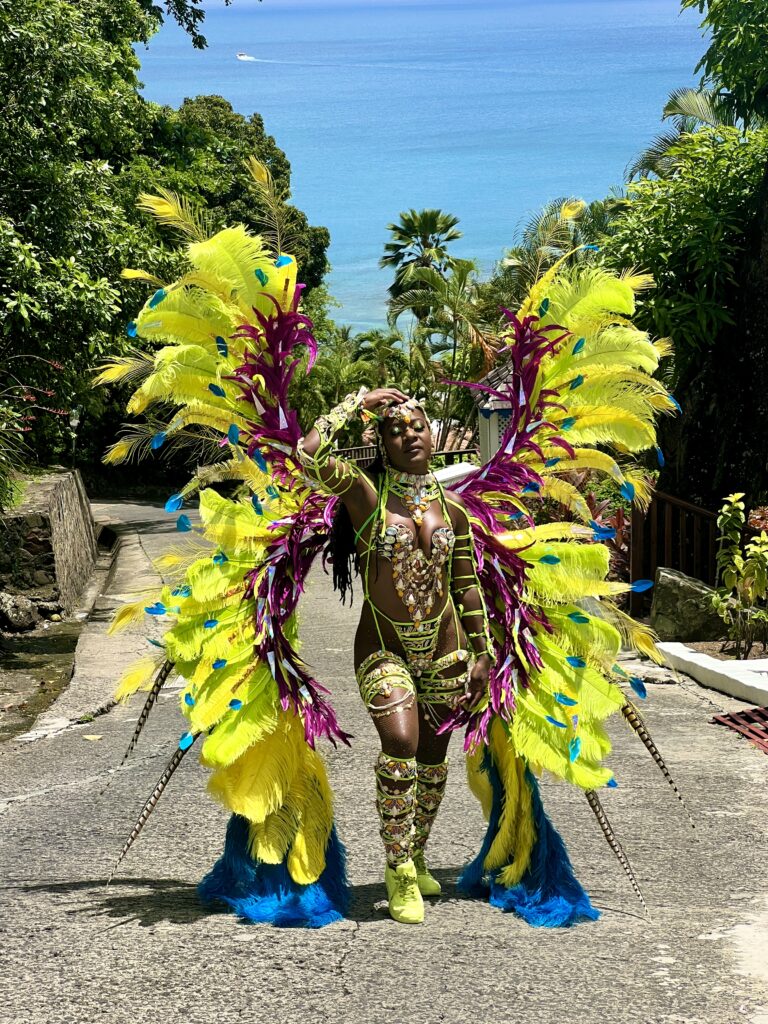 What Is Saint Lucia Carnival?
According to CarnivalSaintLucia.com, the official Caribbean carnival started in Saint Lucia in 1947.
It is a series of cultural events such as Panorama, pageants, Jr. Carnival, Calypso Monarch, King & Queen shows, culminating into a 2 day parade and neighboring parades across the island of Saint Lucia.
Where?
Saint Lucia Carnival has an extensive carnival calendar starting as early as several months beforehand. They actually have a collective of carnival celebrations from April to end of July.
When?
The typical dates for Lucian Vaval are usually the 2nd or 3rd week with Carnival Monday and Last Lap on the Tuesday. In 2023, the dates fell on July 17th and 18th, 2023. Dates for 2024 are as follows:
Carnival Monday is July 15th, 2024
Day 2/Last Lap  is July 16th, 2024
It's recommended to travel at least a week before hand to catch the fringe, private and national events as well as to fit a beach day and some sightseeing. I went to Saint Lucia July 13th to the 20th (Thursday to Thursday) but you can go earlier or later. 
Recommended airports are SLU and UVF; just note that UVF is approximately and hour and change drive to the Castries/Gros Islet area. (refer to map)
Saint Lucian Music
One aspect of Saint Lucia Carnival that makes it unique from other carnivals is Dennery segment or Lucian Kuduro- a fast paced (categorized by 140 BPM or more), energetic music that portrays the spirit and inspire vigorous dancing, antics etc.
SOME popular songs from 2023 (not all are necessarily Dennery segment) are:
Clock Out By Imran Nerdy
Hello Carnival by Ezra D' Funmachine (feat. Tori Elle)
Balance by Boogy Ranks, Freezy Madrass (feat. Bronx & Mata)
Kedek Kedek by Mighty
Ms. Grippy by Shemmy J
Playing With Just 4 Fun Carnival Band
I was invited to be a Just 4 Fun ambassador and registered in the VVIP Indulgence section which comes with a lot of perks as a masquerader such as ultra platinum service, costume delivery and/or VIP costume pick up as well as a designated music and food truck for VVIP masqueraders.
Okanu was the section for the VVIP/Indulgence section designed by Claude Desir. I chose Indulgence Option 1 Body wear (2 piece with a wire bra and sexy jewel panty with the ultra feather backpack) which retailed for $1,120 USD. This not only includes your costume,  a wristband for both days on the road, access to VVIP amenities, truck, food and drinks truck and other perks.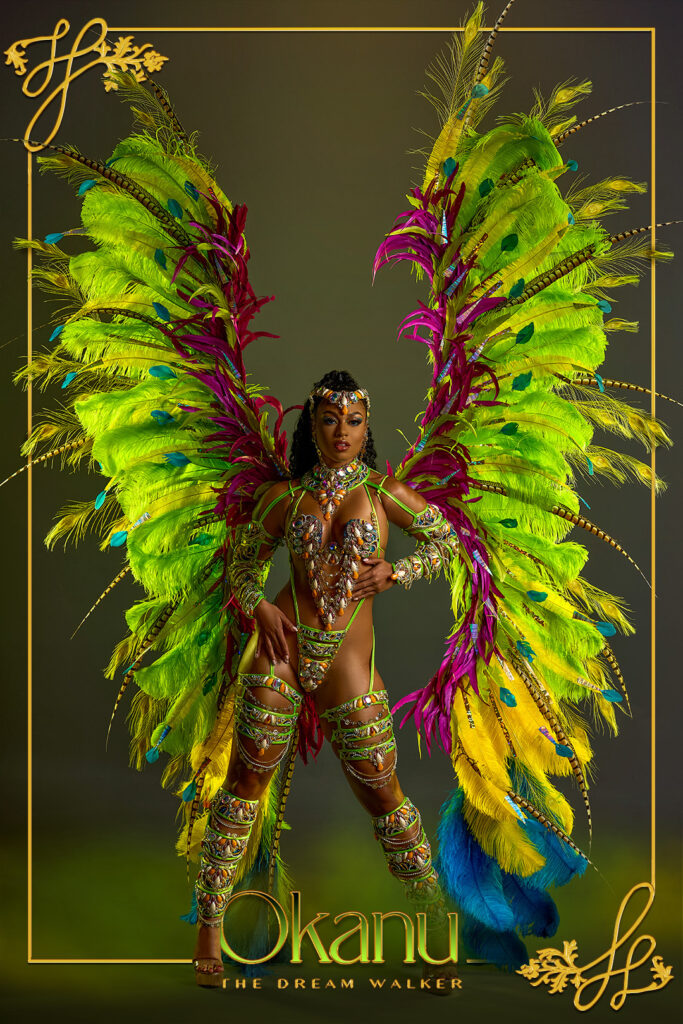 During the countdown to Vaval, Just 4 Fun posted daily on stories and to their various pages and did frequent Q&A sessions if masqueraders had inquiries about events, costume payments, deposits and so on. One thing I noted is that they are consistent with communication when it comes to their masqueraders from beginning to end.
Arrival & Accommodations
I missed my flight y'all… and got on standby a few days later (thank God!). I arrived at UVF airport and it was literally an hour and a half drive to WindJammer Landing which is a beach villa resort close to the festivities. I stayed in a one bedroom villa with kitchenette, stove, microwave, refrigerator. The views from my villa were amazing.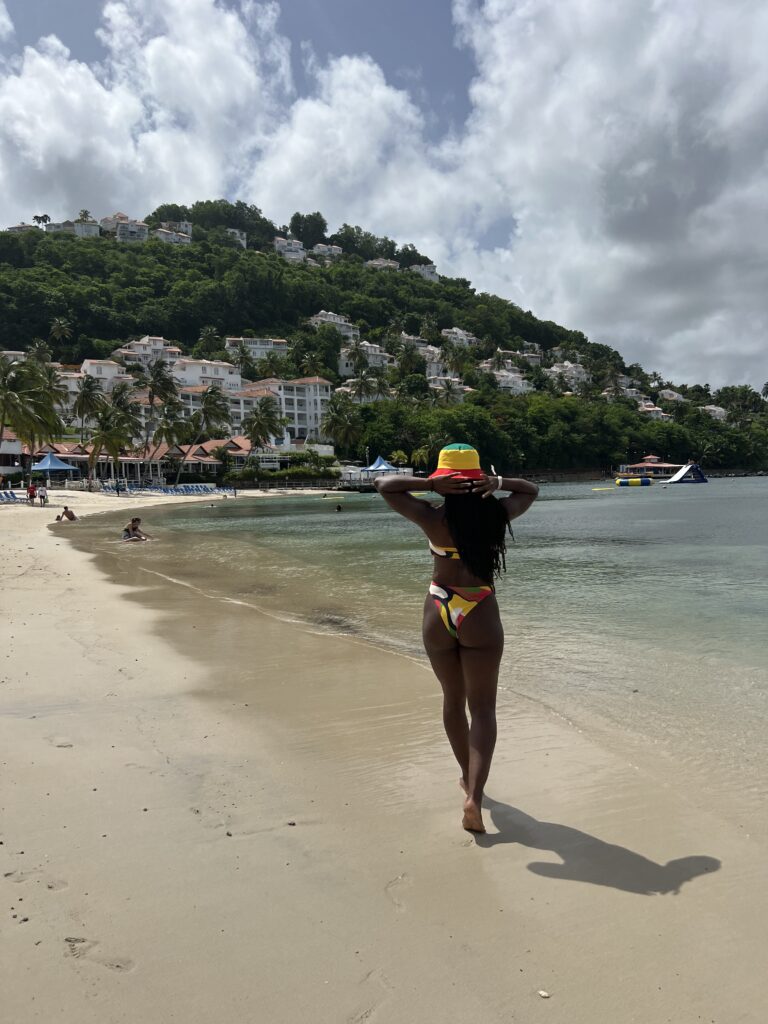 Costume pick up with Just 4 Fun was seamless, the VVIP pickup was in a separate room and I was served a little bubbly and snacks while waiting for my costume.. I only had to do a little DIY to the panties for a snugger fit but the costume was literally the same as the prototype.
Saint Lucia Carnival Events/Parties That I Attended
I took it easy and didn't do a lot of events, not even Jouvert (sideeyeeee LOL).
I ended up missing Hello but made it in the nick of time for a few hours at Escape Fete (Thursday 2pm -10pm), an all inclusive party themed Cloud 9 where everyone dressed in vibrant colors. On the way, the driver told me "You missing the best fete of the season" and honestly I felt it as soon as I entered. Patrons hands was waving, everybody was drinking and dancing with their friends. It was easy for me to just fall into the vibes (even solo); I had such a good time. I ended up drinking from the J.P. Chenet mobile truck and got this really yummy brisket over cornbread from a food vendor called La Mesa. Music at this event was primarily Lucian with some Trini soca and popular hits but it was nice to see the Lucians do their in a party.
My next fete was Remedy (Saturday 3pm-10pm),  a beach/cooler fete  that I had done the first time I came to Saint Lucia for Carnival.
When I arrived, the foam machine was still going and the crowd was thick. I unfortunately came late and arrived at the Afrobeats segment and didn't hear a lot of Lucian music but the crowd participation was definitely still here and we enjoyed it regardless. There were food and drinks for sale as well as cabanas on the outskirts of the fete but in true fashion, everyone had their coolers out.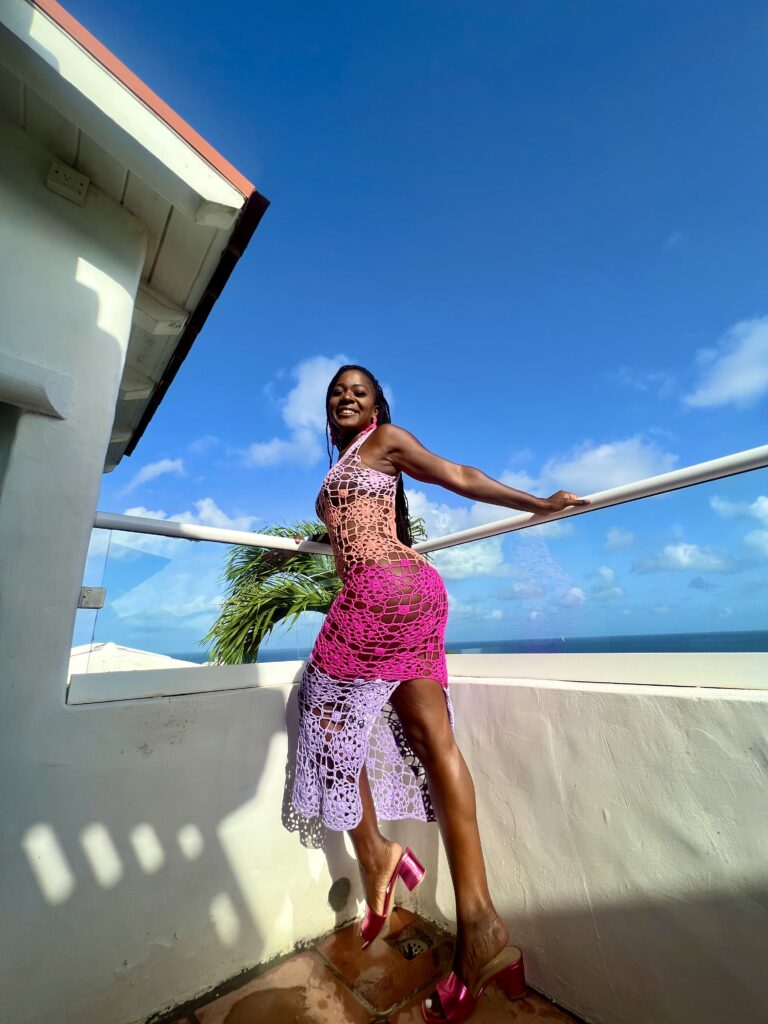 Indulgence Fete (Sunday 4am-10am) is by far my favorite fete that I attended in Saint Lucia. It was a Pink & Prosecco theme so it was nice to see all the different shades of pink and the decor was innovative and cute with a little swing prop at the entrance. The food was tasty, I even tried blood pudding for the first time – it was interesting. Drinks were flowing and the bartenders were generous. Imran Nerdy performed his hit song Clock Out for the crowd.
Here's a video recap:
View this post on Instagram
Just 4 Fun Carnival also does an all white, drinks inclusive Jouvert experience called Smoke in the early Monday morning hours before the costume parade. Other fetes and events to consider are the cultural shows such as Jr. Carnival, Panorama, King & Queen shows, National Jouvert. I've also attended fetes like Brazen, RED Brunch, Mess and other popular ones are Color Me Red, Bacchanal Blocko, Soakt, Sa Ka Fete and more.
Day 1 of Lucian Carnival w/ Just 4 Fun Carnival
After having to source last minute makeup because my hair and glam appointments were cancelled the day before, I got an appointment with Kai Forde just for Day 1. For me, it was worth every penny because she matched my complexion perfectly and even though my eyes run frequently the makeup stayed. It took me about an hour and change to put on my costume due to all the straps but I was just so pleasantly surprised how it fit- it was literally amazing on.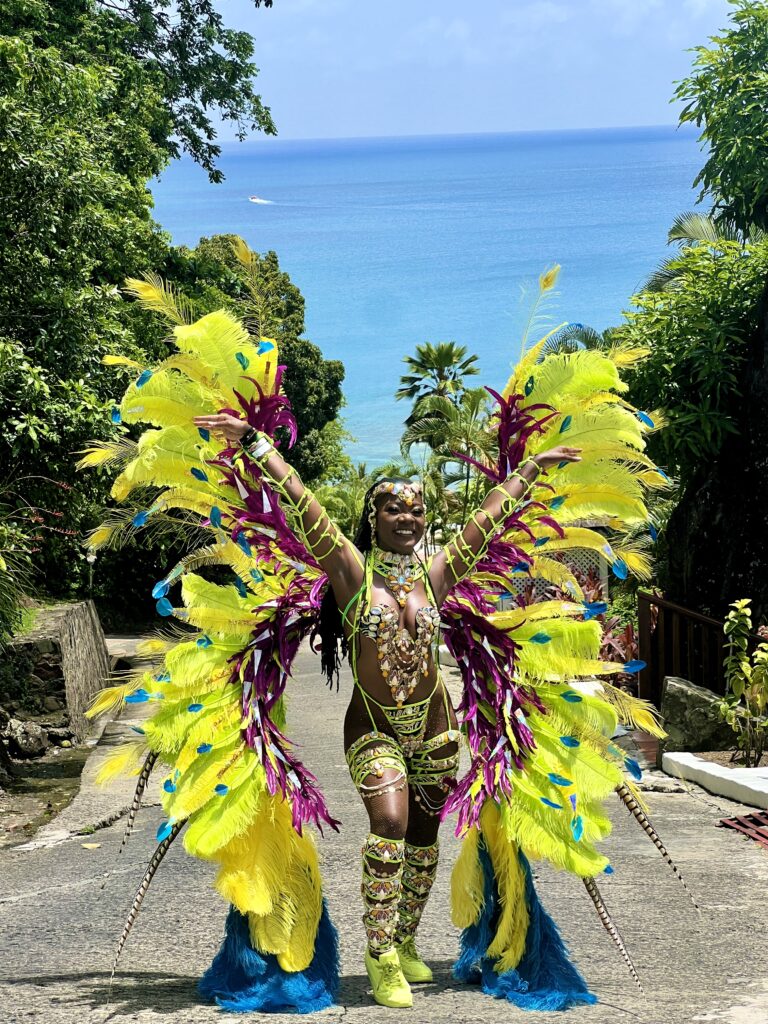 Day 1 on the road with Just4Fun was my favorite out of both days. If you don't know, Just 4 Fun is a really large band with a number of music trucks, drinks trucks, amenities trucks and even a backpack truck. We stayed primarily by the VVIP truck for the duration of the day. There was a little staff issue with getting food on a timely basis but that day I had chicken, Mac, peas and rice and then later on in the day, a seafood chowder that I often dream about to this day. We got to the road around 2pm and ended promptly 7pm/7:30pm. TIP: Try to meet the band on time because it can be a long walk to catch up. The only thing I missed on this day was I wished they played more Lucian music from all years because I love it so much and don't want Saint Lucia to lose its uniqueness. Here's a video recap of the experience.
View this post on Instagram
Day 2 w/ Just 4 Fun Carnival
If you don't know Day 2 is a "last lap, free up yourself without the feathers" kinda vibes. When I first went to Saint Lucia Carnival, masqueraders would wash and repurpose their costume for the second day and wear pieces but nowadays it has become popular to don Tuesday wear. I wore a bodysuit from CrysM, my J4Fun carnival bucket hat and Pink Nike Air Maxes.
We made it out there same time and Just 4 Fun heard our cries about the music and I only heard Engine Room about 1x the whole day. I know Last Lap/Tuesday is the more lit day, but if I had to choose I would do Day 1 again lol I had a really good time and no hangover from the premium liquor. I think my only issues overall is when the bands are passing each other and it happened frequently in the afternoon because they do turn around at a point- things sort of come to a stand still and it may or may not ruin the vibe but I also think that depends on the person. I do wish I explored the whole band because I heard trucks 2 and 3 was pumping both days! Next time- I know better!
All I know is they made sure to feed us! Look at this plate; I can't even tell you what's in it – just know I ATE. Also, honorable mention to Just4Fun Carnival for always taking feedback and making immediate change for all their masqueraders and ambassadors. If we ran into any issues, we communicated them and they were very proactive in addressing them and in this day and age – that kind of customer service is hard to find.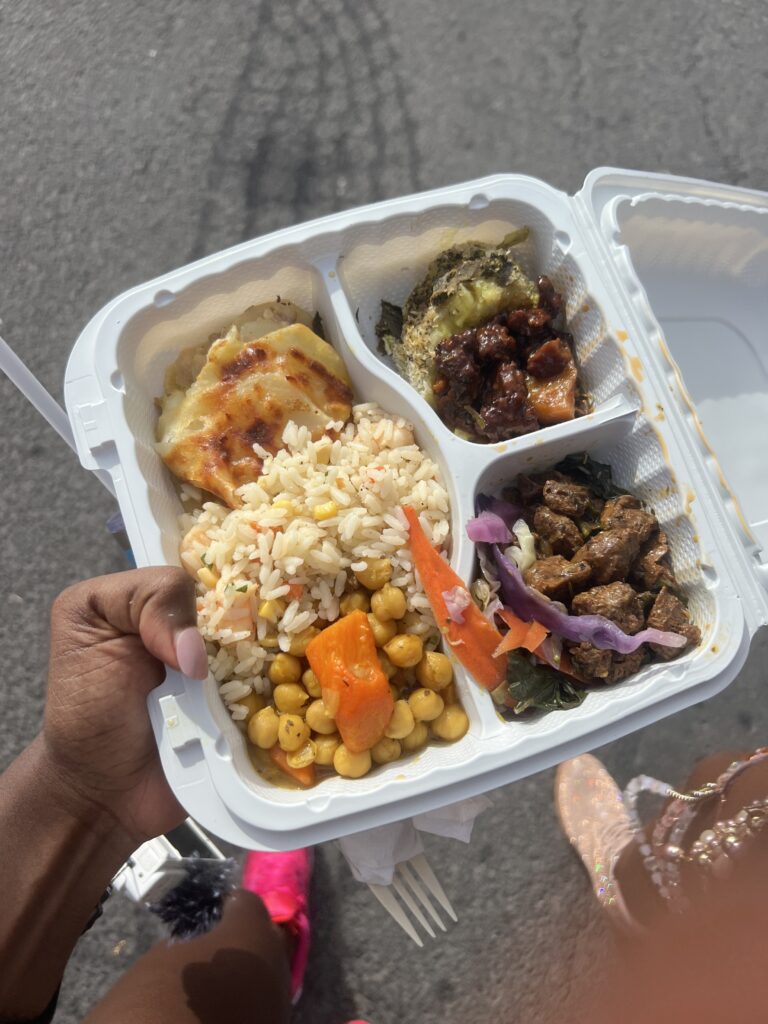 Resources For Planning Saint Lucia Carnival
I feel like I'm still learning when it comes to Saint Lucian culture so here are a few pages to follow for details, information. I believe minimum costs can start as low as 2K/2500 USD depending on where you stay, when you buy your flight (buy early because $$$), what costume you choose so it all depends.
Follow, subscribe to their pages for not only Saint Lucia Carnival content, carnival content in general but also tips for navigating Saint Lucia as a travel destination.
Til next time,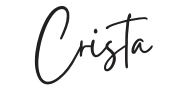 just 4 fun carnival band
planning Saint Lucia carnival
Saint Lucia Carnival
Saint Lucia Carnival 2024
Saint Lucia vaval