I know most of you are reading this title like "Is she serious?" "Tips for going to carnival solo?" But how many times have you planned a carnival trip and had your travel partner either drop out because lack of funds or lack of credibility?
Does that mean you throw away your plans in hopes you can go next year? Or do you brave the carnival trip alone? Especially when one carnival trip can cost up to thousands of dollars…
Or are you already an experienced solo traveller and just have no idea if it's possible to travel or go to carnival solo?
Speaking from experience, I don't think a year's worth of carnival hopes and dreams should be dashed away because a friend either left you hanging or just couldn't make it for understandable reasons. So I just want to share a few things or tips for going to carnival solo.
I attended Hollywood Carnival in 2015 around my birthday, planned the entire trip with a few friends' input of course. Got an Airbnb, car rental, costume, fetes and planned some sightseeing stops for the trip by my lonesome.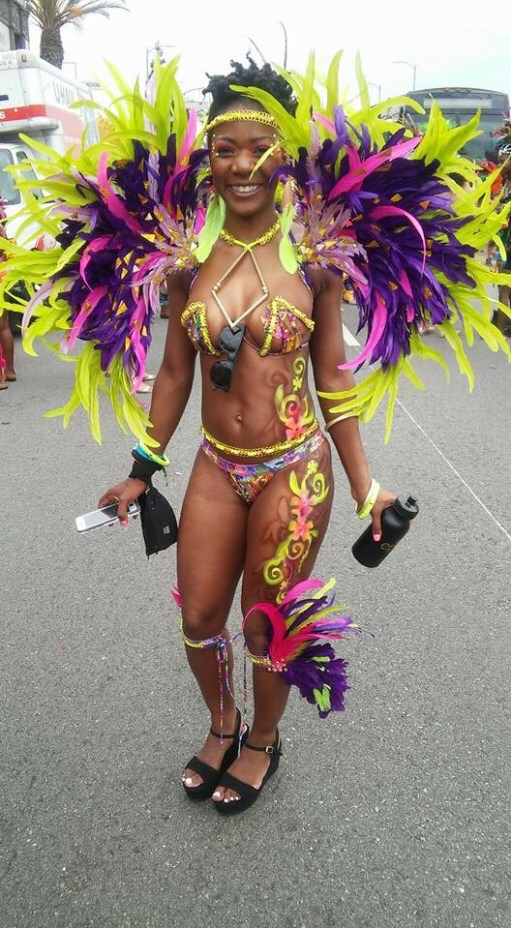 To say I wasn't scared or anxious to fly across the United States to fete or go to carnival solo much less travel by myself is an understatement. I was terrified and a little paranoid but the FOMO (fear of missing out) was a lot stronger than the emotions at that time. And I had always wondered how it felt to travel on my own. Like check in , pick up the car, pick up my costume by myself–that kind of solo. Anyways, after answering a question on Twitter about it, I felt compelled to blog on this topic just in case you may have been wondering what it's like or need some tips for going to carnival solo. *Disclaimer* Solo travel is not for everyone, these are just my thoughts and experiences on this forum in hopes that it could help someone else.
Tips For Going To Carnival Solo

Safety is Paramount
Solo travel shouldn't be taken lightly. I'm not an expert on it but I can tell you one thing after taking a few solo trips (carnival related and non carnival related)– make sure you are aware of your surroundings at all times. Definitely, do not tell anyone that you are by yourself and always have someone you can contact just in case there's an emergency.
Find A Friend
An important tip for going to carnival solo is that you should definitely DEFINITELY find a friend. The carnival community is too small not to bump into a familiar face but before the trip find out if any one that you've met from a previous carnival is attending–that way you have someone to plan with and tag along at events and chip on the road with.
Know Your Surroundings
Familiarize yourself with the location of your hotel or AirBnB, what are the landmarks close by; how far is the parade route to and from where you're staying as well as fetes. I almost always make it a point to see driving distances or (if possible) walking distances to and from events to the location of my accommodation. Also, it's good to know the closest hospital as well as where the nearest police department is.
Carnival groups/ online communities
If you have failed to find a "carnival buddy", there are several Facebook groups you should familiarize yourself with that have hundreds of avid carnival goers as group members that will definitely help with going to carnival solo. I would email or message these pages to find out more details about social media groups for various carnivals.
There are several branches of this group on social media, like the worldwide facebook group. If interested in specific carnivals or more information — email [email protected]
*If I'm missing a carnival group or community please comment below or email hello@bahamianista so I can add them to this list*
Carnival Concierge/Packages
Also, if you have no idea how to plan your carnival trip solo, a GOOD idea is to spend a little extra and go with a carnival concierge company or even a travel agent. Most times, concierge services will have options to cover accommodations, flight, costume, fetes and maybe even some sightseeing in a more secure and less vulnerable manner. The only one I have personal experience with is Karnival by Kandi. Check out my first Jamaica carnival experience here and get the deets on my experience with this concierge service.
or email [email protected]
or email [email protected]
Organize Your Trip To A Tee
Packing
I aim to travel light anywhere I go but for a solo trip; definitely LESS is more. Lugging so many bags behind you can be a bit of a hassle if you don't have help carrying them or loading and unloading them into a car. Plus if you plan on bringing your costume back and whatever else goodies you scored then pack light to make room for what you bring back. Also, here's a list of things you probably shouldn't leave home without amongst the given(clothing, toiletries etc):
Passport, ID's, insurance card, health information (i.e. allergies)
SIM card – Extra Phone Battery / Portable Charger / Phone Charging Case
Messenger Bag/Back Pack or Fitness Belt (to carry small items)
Electronics (Camera, Selfie Stick
A small lock or combination lock
Small First aid kit
Medication, Vitamins
(if necessary) prescriptions
Primary coverage for global emergencies and evacuations – get Travelex Insurance!
Print Out/Organize Tickets/Confirmations 
For every event or purchase you make regarding your trip, print out confirmations, fete and airline tickets and store it in a safe place. A good idea is making copies of your passport pages and ID's, health insurance just in case you do decide to go to carnival solo. I do this for any carnival or trip.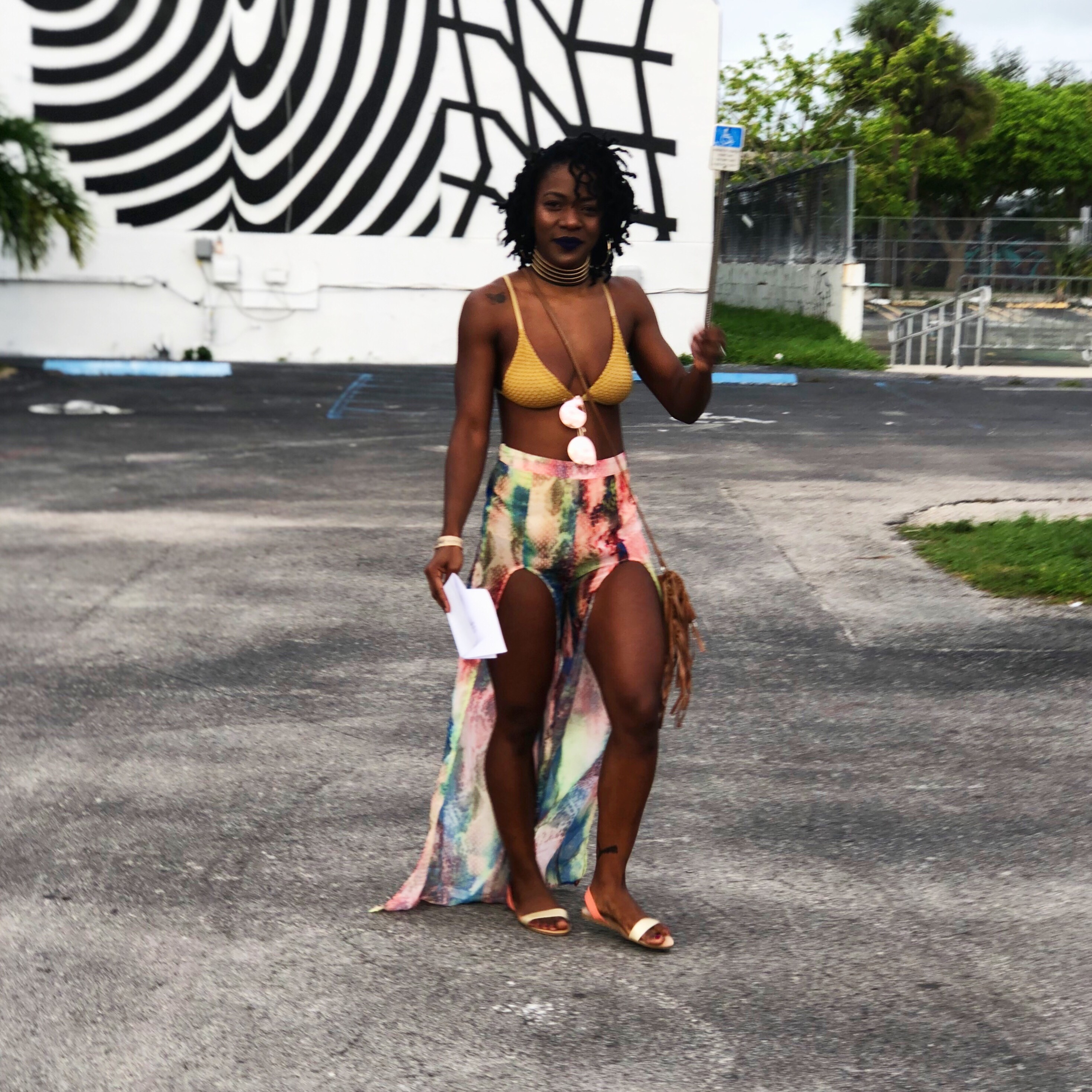 Accommodations
Make sure you check in with hotel staff or your Airbnb host regularly whether in the form of asking questions about the general area you will be in for most of the trip, good vs bad areas, possible safety concerns, even giving them your emergency contact information just in case something does occur. Also, make sure you have a strong cellular or Wifi connection to reach the outside world.
Itinerary/Driving Points
Have an itinerary written or typed out with places you're going to and addresses and give to your emergency contact(s). Also, map out the distances between events, carnival routes to and from your accommodations as well as how far the airport is just so you have a general sense of your location and how to get where you need to go. I tend to use Google Maps for this whenever I plan for carnivals.
Contact Band Leaders/Section Leaders
If your section is headed by the section designer or a section leader, see what amenities they offer and how communicative they are with costume pick ups. Take the opportunity to introduce yourself, just so you have another familiar face(s) on the road to touch base with. In the event that it is a smaller band, definitely reach out to the band leader or organizer if possible.
Safety Apps
If you're a lone traveler and would like to meet up with others, here's a list of articles on safety apps for the lone traveler. I found TripWhistle Global SOS  and RedZone Map App to be a bit intriguing. I have never used an app for solo travel but I would advise you try these out first before traveling. More in this really useful article I found on solo travel.
Be Responsible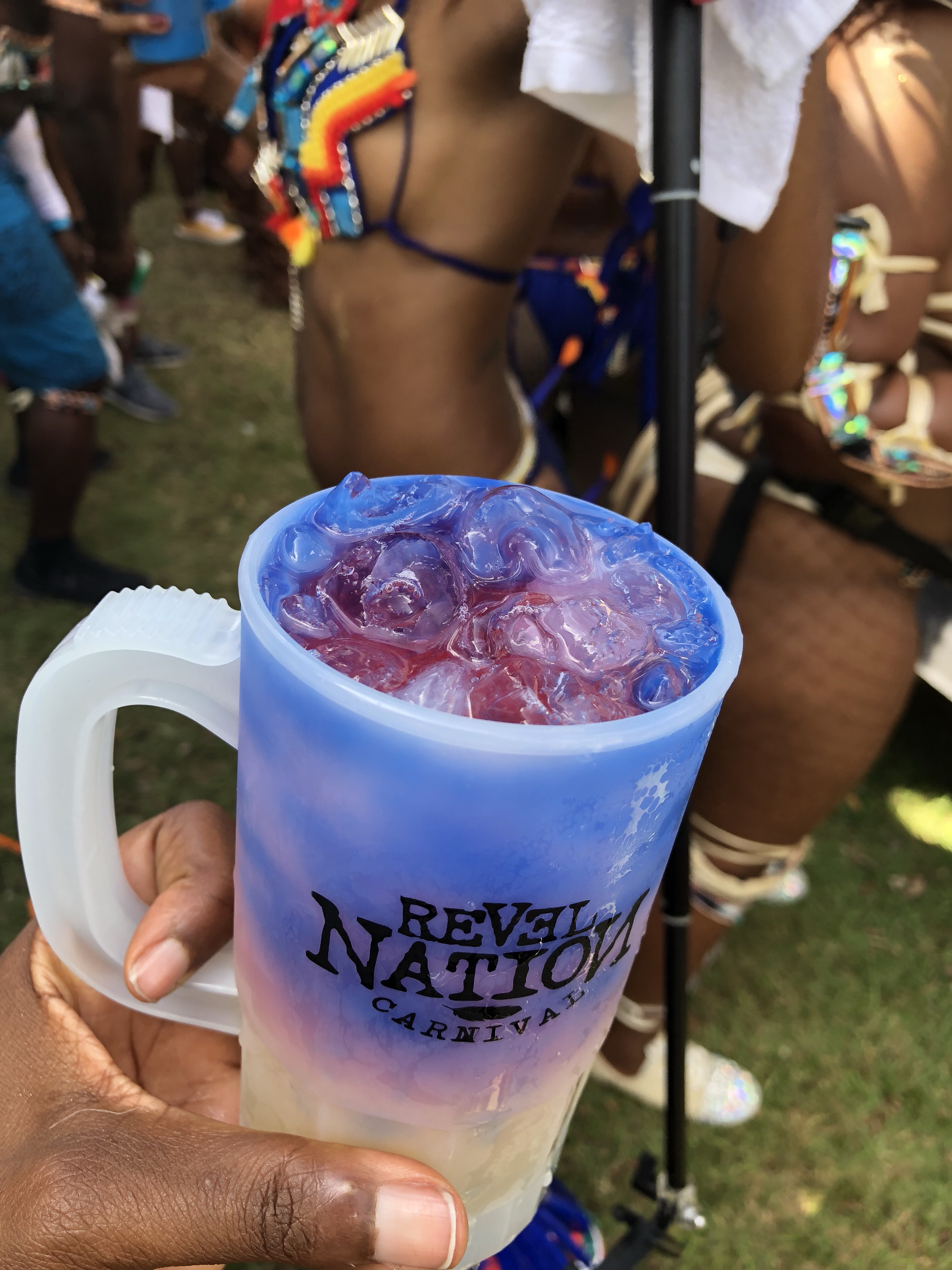 Drink responsibly
This is a no-brainer– "tip for going to carnival solo"– but don't drink to the point where you are incoherent. Decide on a safe drink limit and know your individual limits as well. Also if you're a lightweight and suffers from chronic hangovers, I've tried Never Too Hungover several times and it works pretty good. Try 1 (3.4) oz bottle per 2-3 drinks.
Stay in contact
Keep your emergency contact info handy; in places like your wallet, car, hotel/Airbnb.
As well as keep in contact every so often with someone (close friend, family member)  and keep them up to date with your whereabouts and how the trip is going.
Do your research
ASK questions from people who have done it before. Literally, interrogate them about their experiences. It's always good to read blogs and reviews but I find asking those who have gone before me is sometimes even better because you get even more of a wealth of information. Definitely, if you're thinking about it –get into an online carnival community and stalk the pages & conversations –there are sooooooooo many gems of information in there from carnival junkies and true carnival veterans.
Last but not least
Solo travel is not for the weak and certainly not for everyone. All sorts of things are happening in this world but in retrospect, things can happen to you with a group and without a group; so the choice is inevitably yours. I started out with smaller carnivals like Tampa Carnival where I didn't know a lot of people attending then Orlando then Hollywood Carnival. I do prefer to go with a group but if push comes to shove and the tabanca pulls on my heartstrings tight enough then who knows…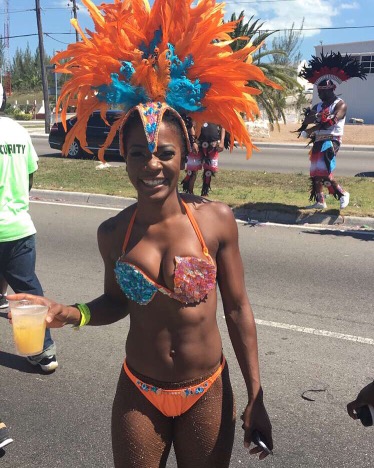 Have you ever done carnival solo? Or would you try it? Let me know in the comments below!
Til next time,