If you're thinking of traveling to Nassau in The Bahamas, here's a local's guide to Nassau, Bahamas. Whether it's crystal clear waters, relaxation, culture, authentic Bahamian food; here's everything you need to know to start planning your trip.
What To Know Before Traveling To Nassau Bahamas
First off, Nassau is ONE island in an archipelago of over 700 islands, rocks and cays and if your discovery of The Bahamas starts there, that definitely shouldn't be the end all be all. When flying to Nassau, the best airport is LPIA (Lynden Pindling International Airport) which offers both international and inter island transportation. The best time to travel would depend on the traveler but peak season usually starts around the winter months until the end of Spring break and off season starts during the spring/summer months more particularly around hurricane season.
The ideal length of stay can vary but I recommend a long weekend into a week (4-7 days) OR  you can definitely consider including Nassau as a stop if you're on a Caribbean cruise.
Other things to note, currency used is 1:1 with the USD dollar (not a US territory) and you should also budget for VAT (value added tax) which is around 10%.  I would recommend budgeting spending $50-100 dollars a day depending on your itinerary.
The Covid status of The Bahamas is frequently changing so check out the frequent travel updates on Bahamas.com here.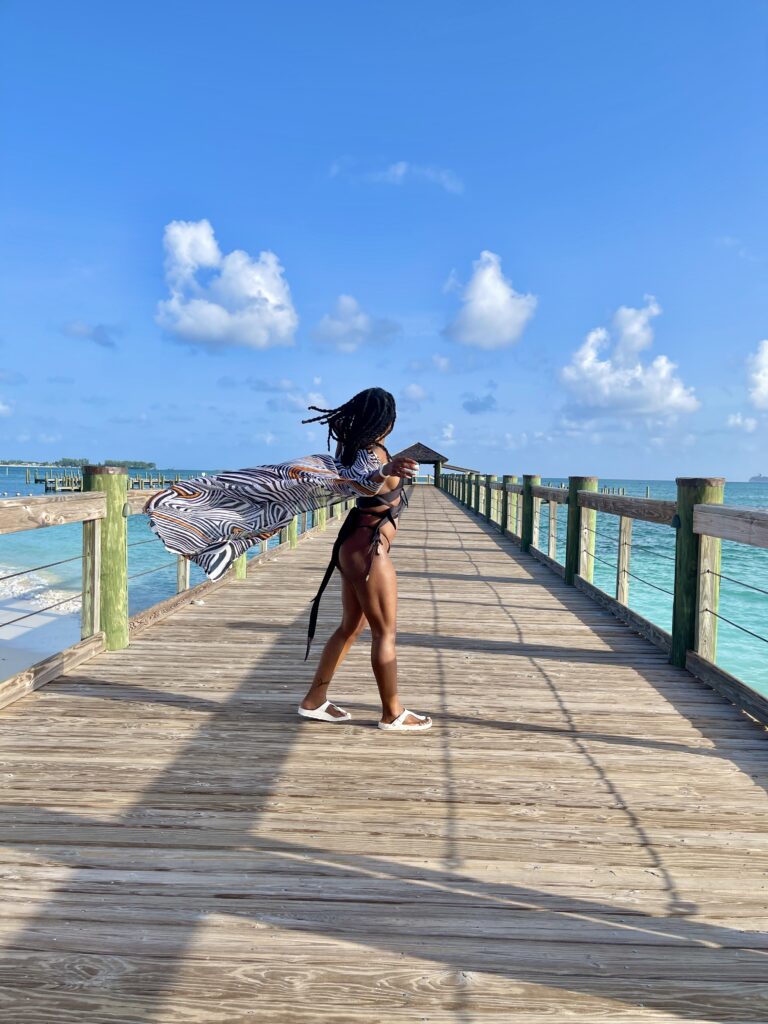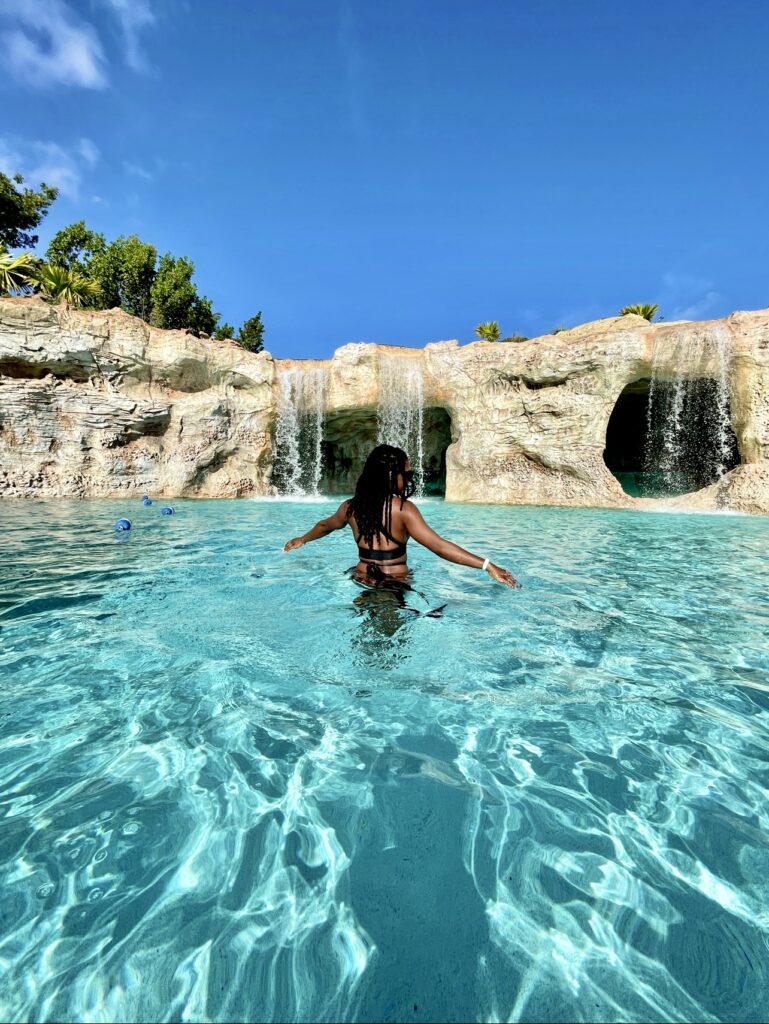 Where To Stay in Nassau, Bahamas
If you're looking for a more luxury stay, check out the Grand Hyatt Baha Mar or SLS Baha Mar, The Island House and Ocean's Club, Four Seasons. Budget friendly choices are Comfort Suites Paradise Island which offers a day pass per guest to Atlantis. Other budget friendly options are CourtYard By Marriott, Holiday Inn and more. For all inclusive resorts, check out the newly reopened Sandals Royal Bahamian, Breezes Resort & Spa, Warwick Paradise Island and Hotel RIU Paradise Island.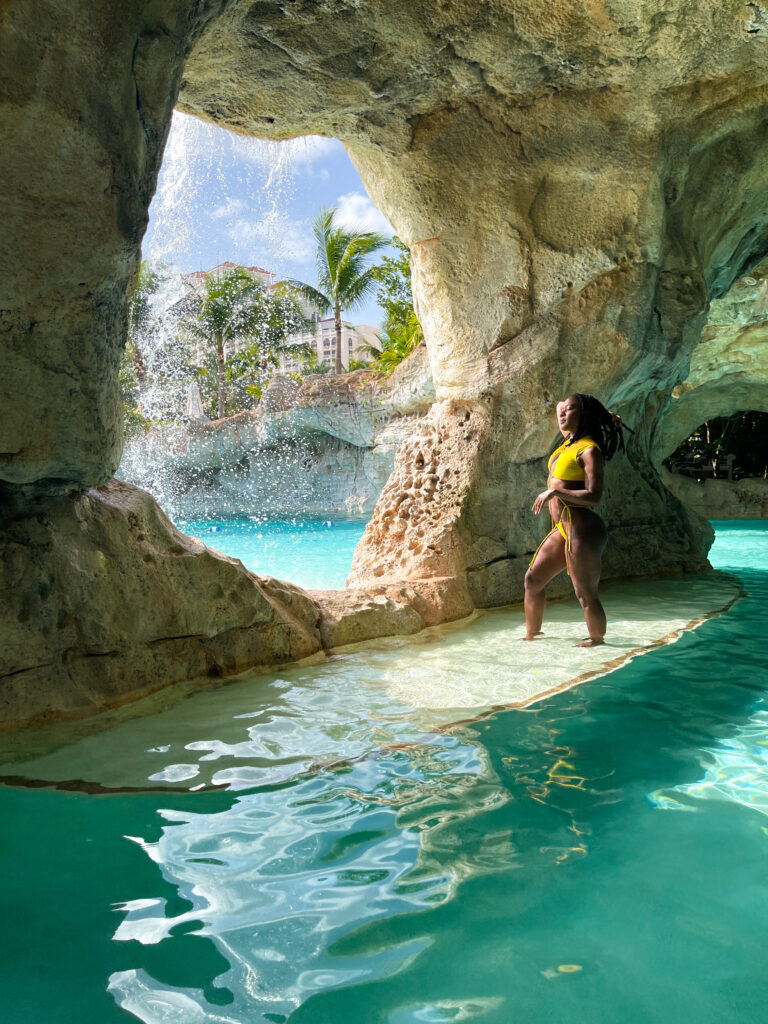 List of Hotels in Nassau, Bahamas (click names for links)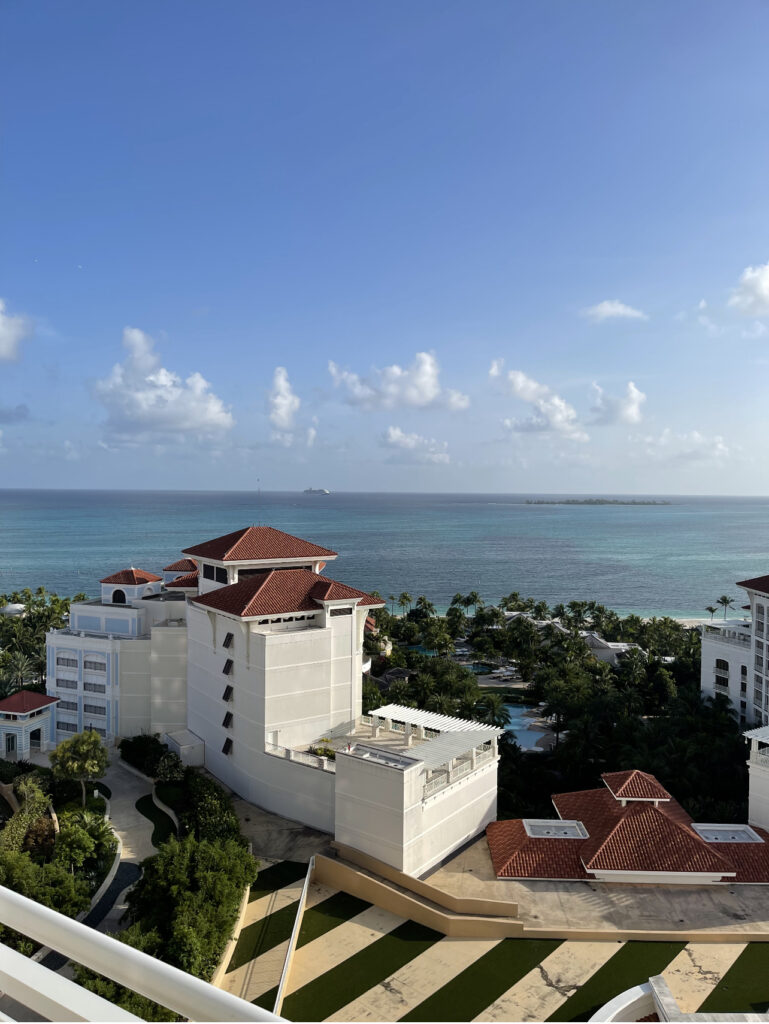 If you opt for AirBnB's, a few locations that are close to the beach and in reasonable distance to downtown Nassau are:
Bay Street
Downtown Nassau
Baha Mar Blvd
Cable Beach
SandyPort
Orange Hill Beach
Nirvana Beach
Love Beach
Saunders Beach
Paradise Island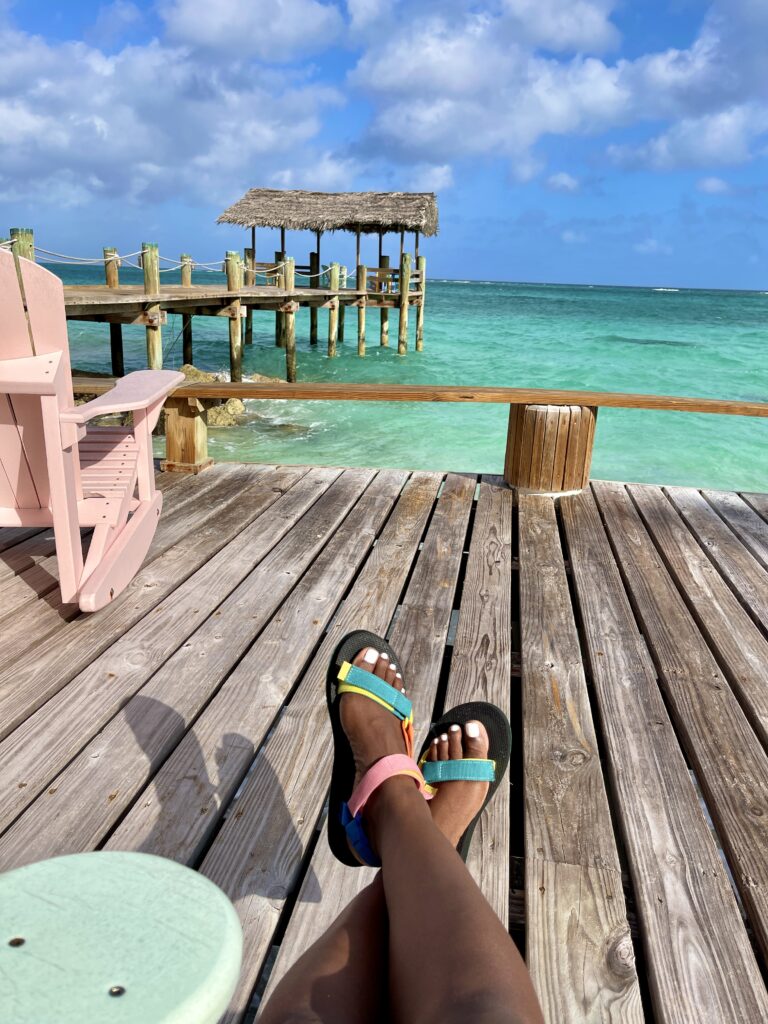 Transportation
Getting around Nassau is as easy as renting a car, scooter or hailing a taxi. Public transport is available in the form of jitneys/buses that run from about sunrise to sunset; bus fare is under $2 USD.  You can find updated taxi fares HERE. 
Where To Eat in Nassau, Bahamas
So in the sense of authentic Bahamian food, you most often have to leave the resort but there are some resorts that have Bahamian restaurants attached to them (i.e. Comfort Suites and Crusoe's Restaurant). The most popular Bahamian delicacy is CONCH that's prepared in many different ways. One of the most central, tourist friendly areas to find Bahamian food is Arawak Cay/Fish Fry area. Some of my favorite stalls/restaurants to eat at are:
Oh Andros
Drifters
Deep Creek Restaurant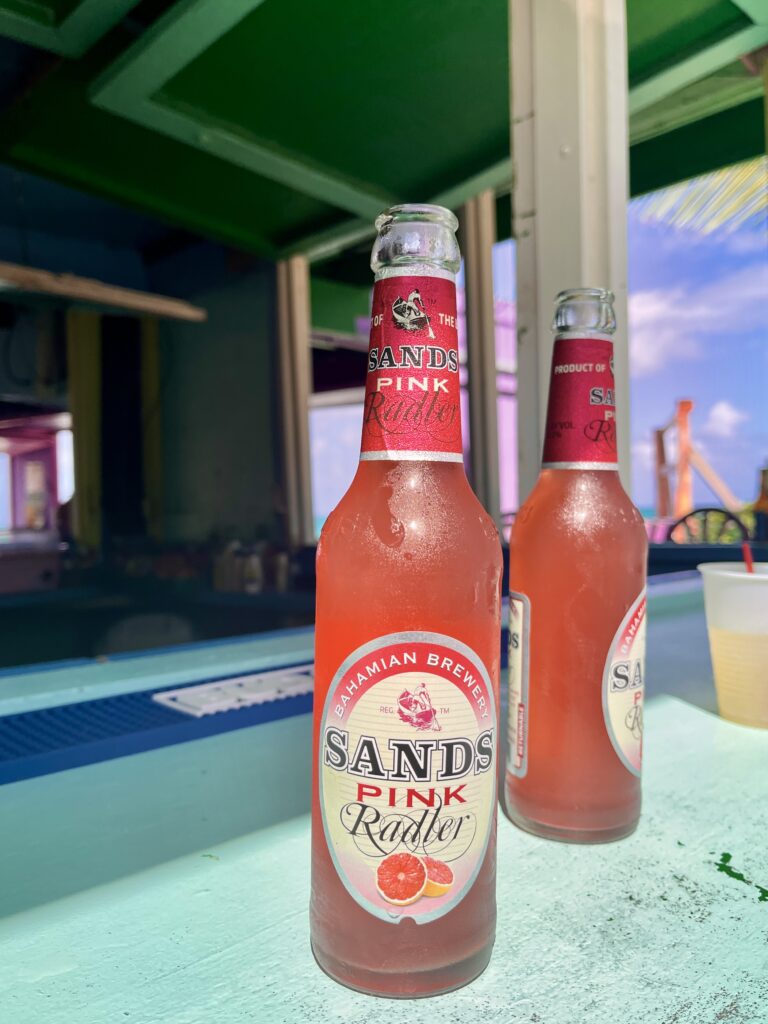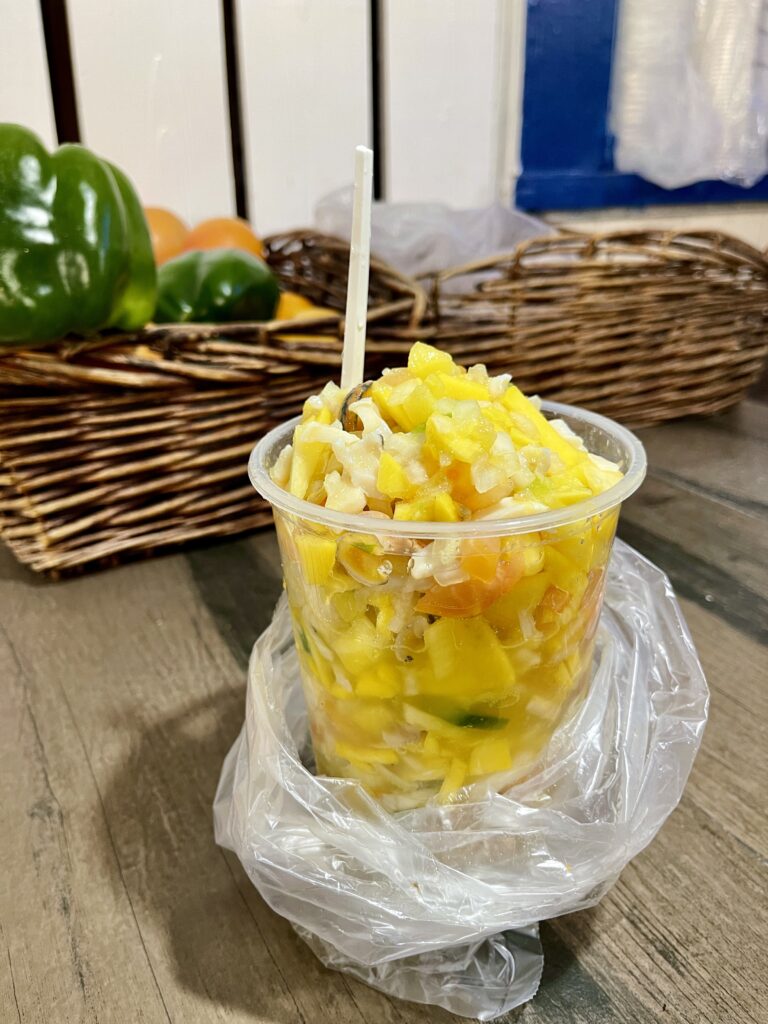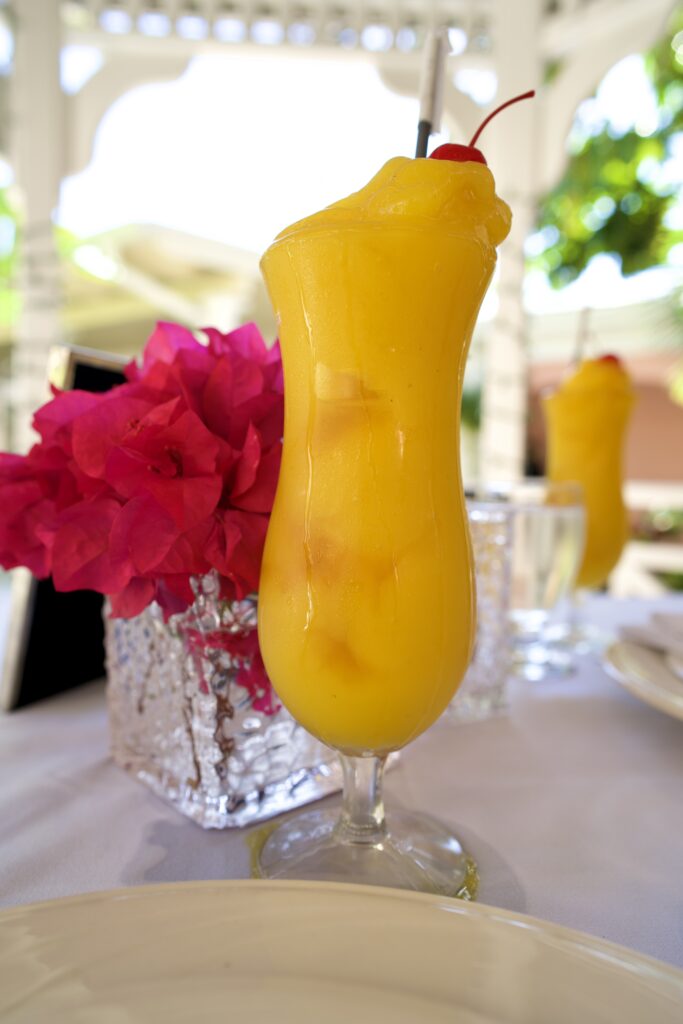 For authentic Bahamian breakfast, The Cricket Club (across the street from Arawak Cay) is a popular spot for locals (try different types of souse, boiled fish, stewed fish) and there's always Nesbitts which serves my favorite hangover remedy/breakfast food:  sheep tongue souse with a side of Johnny cake. For conch salad, Arawak Cay is a popular spot but another one of my favorites is Dino's Gourmet Conch Stand which is a little further down West Bay Street. For lunch, dinner; one of my favorites is Crusoe's Restaurant over Paradise Island.
Nightlife & Things To Do 
In terms of bars and nightlife, Covid restrictions are easing according to local news outlets to allow for more outdoor events but nightlife is definitely buzzing over Paradise Island and in the hotels. Some recommended spots are:
Bonvivants
Sky Bar Baha Mar
Bond Night Club
Monkey Bar (Baha Mar)
Jazz Bar (Baha Mar)
The Pub (Downtown Nassau)
Senor Frogs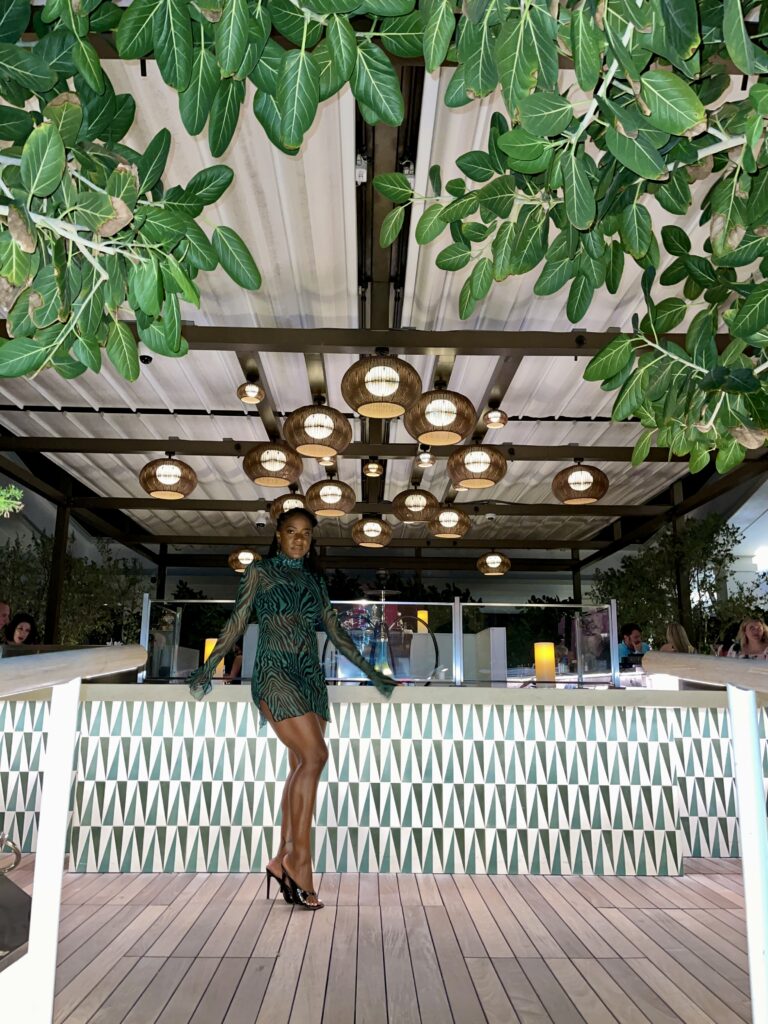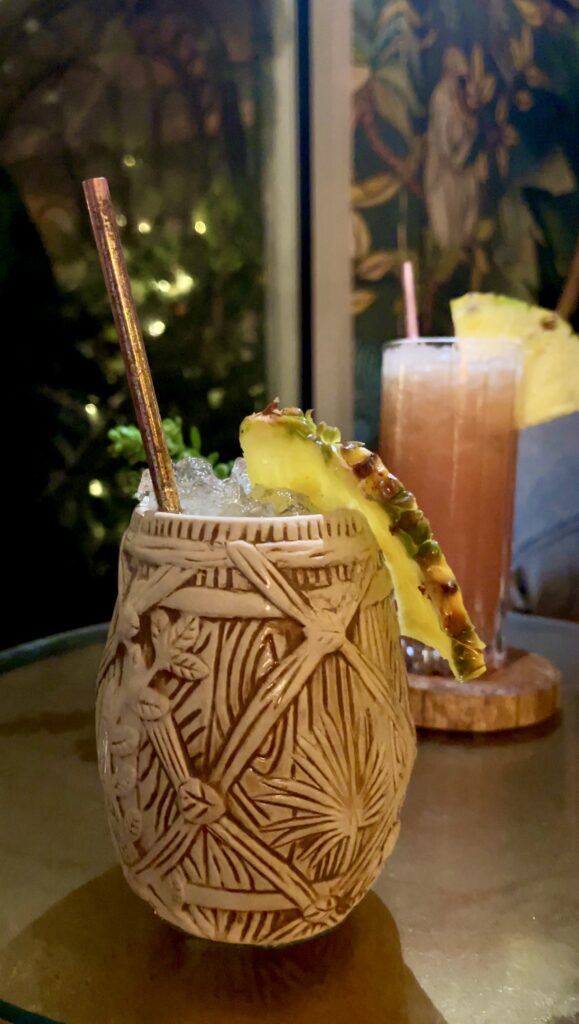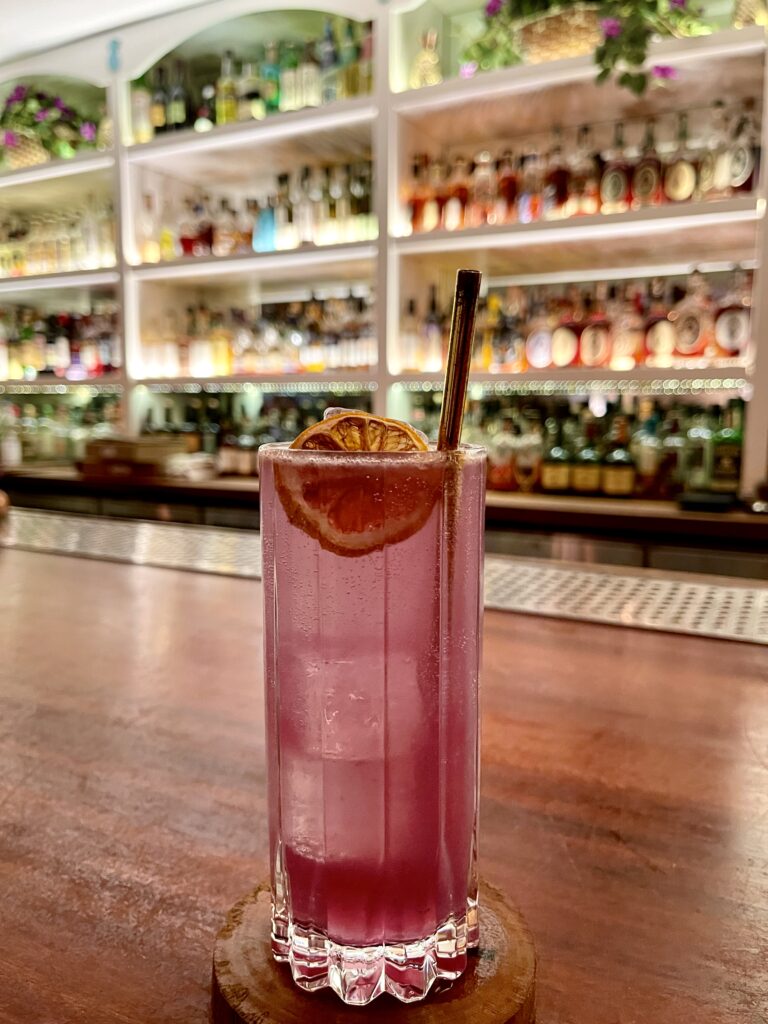 Subscribe to PinPoint Bahamas' weekly newsletter where they outline varied events, festivals and things to do in Nassau, Bahamas.

Cultural Events, Festivals In The Bahamas
Important dates to remember would include both national Junkanoo parades held on Boxing Day (December 26th) and New Years Day. There's also Bahamas Carnival as well.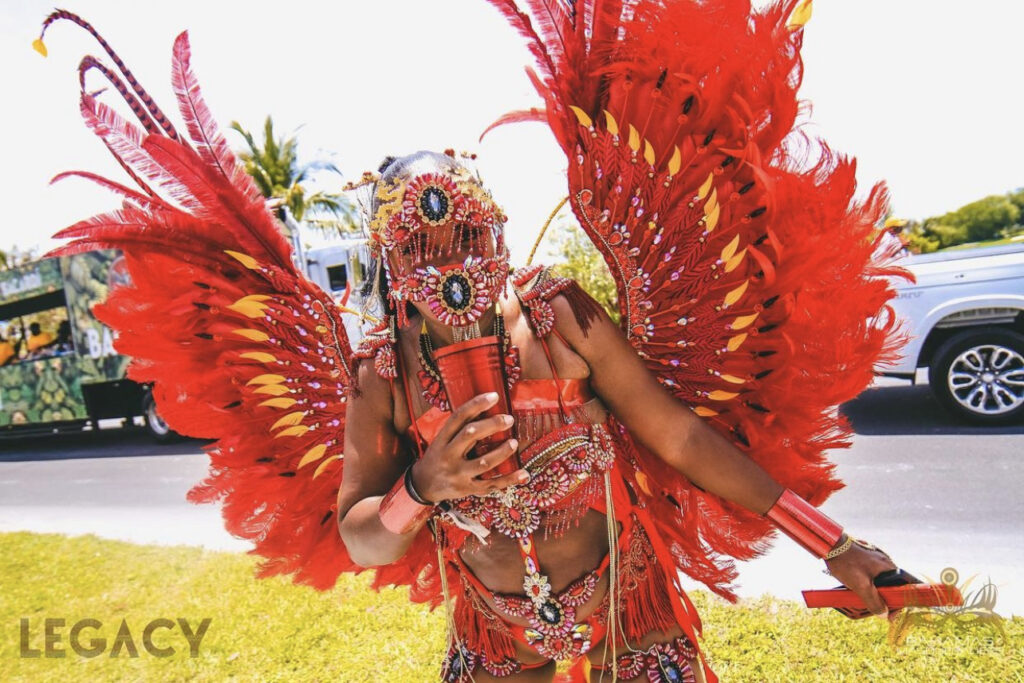 Nirvana BeachBeaches
My favorite beaches involve very little to no people and usually that can mean a beach further away from the resorts and bustling downtown Nassau, Bahamas. My top 3 are definitely Nirvana Beach, Orange Hill Beach and Love Beach but here's a list of a few others.
Goodman's Bay
Cabbage Beach (over Paradise Island)
Saunder's Beach
Nirvana Beach
Jaws Beach
Love Beach
Orange Hill Beach
South Beach (when tide is low)
Things To Do and See in Nassau, Bahamas
From tours to cultural sights and attractions, there's a good amount of things to do in Nassau. Some of my favorites include going to see the famous swimming pigs in Exuma, boat trips to Rose Island or Pearl Island, food tours.
Historical Sites
Pompey & Parliament Square
Nassau Public Library
Straw Market
The Queen's Staircase
Fort Charlotte, Fort Montague, Fort Fincastle
The Cloisters (Paradise Island)
Also check out this list of free and inexpensive things to do in Nassau Bahamas. 
What To Pack // Packing Essentials
When packing, it really depends on the time of year you're going to visit Nassau. During the winter months, it's advisable to travel with a sweater or two, long denim because the weather can often mimic South Florida weather and that means when there's a cold front it's sometimes dipping into the low 60s. However during Spring, summer months, its definitely hotter (upwards to the 90's Fahrenheit). You definitely need sunscreen, a good pair of shades, a hat, durable shoes/sandals (my favorite are Teva's) and  a fun waterproof electronic is necessary for underwater and beach pics like the Insta360 OneX2.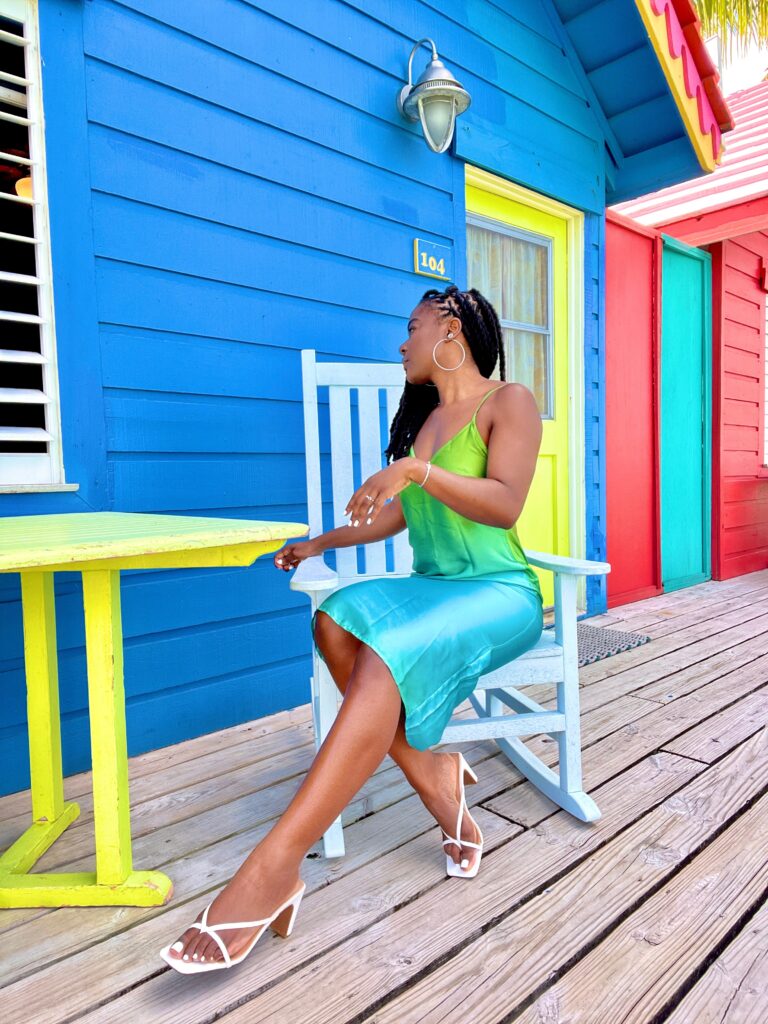 For any other tips regarding traveling to Nassau, Bahamas or for assistance with itineraries, send me an email at [email protected].
Happy planning!
Til next time,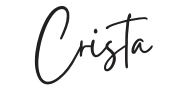 bahamastravelrequirements
bahamianfood
nassaubahamas
nassaubahamasrestaurants
nassaubahamastravelguide
springbreak2022
thebahamas
traveltothebahamas