St Kitts Music Festival …. is an eclectic musical and travel experience that TRULY offers the beauty and versatility that is Kittitian and Nevisian culture.  If you don't want to miss music fest next year, save the dates (June 22-24th, 2023) and start planning. 
I. THE VIEWS
Landing in St. Kitts  at Robert L. Bradshaw airport (airport code SKB) is breathtaking – cloud shrouded mountains and hills dotted with colorful bunches of houses welcome you on your descent to the two-island nation. Even in dry season, I couldn't keep my eyes peeled off the landscape, more particularly at sunset.  For travel requirements to get to St Kitts & Nevis; see St. Kitts Tourism website HERE.
View this post on Instagram
I stayed at the St. Kitts Marriott Resort which is located on the Frigate Bay strip where you can find more hotels, beachside rentals, restaurants/bars and convenience stores.
II. THE PEOPLE, THE CULTURE, THE MUSIC
Kittitian energy is just DIFFERENT; I learned that a while back from attending Sugar Mas, their national carnival. The Kim Collins stadium was filled with spectators and the crowd participation was at an all time high. The stadium was also sectioned off into different areas including VIP sections under tents. Concerts continued up until the wee hours of night depending on who was performing and set times.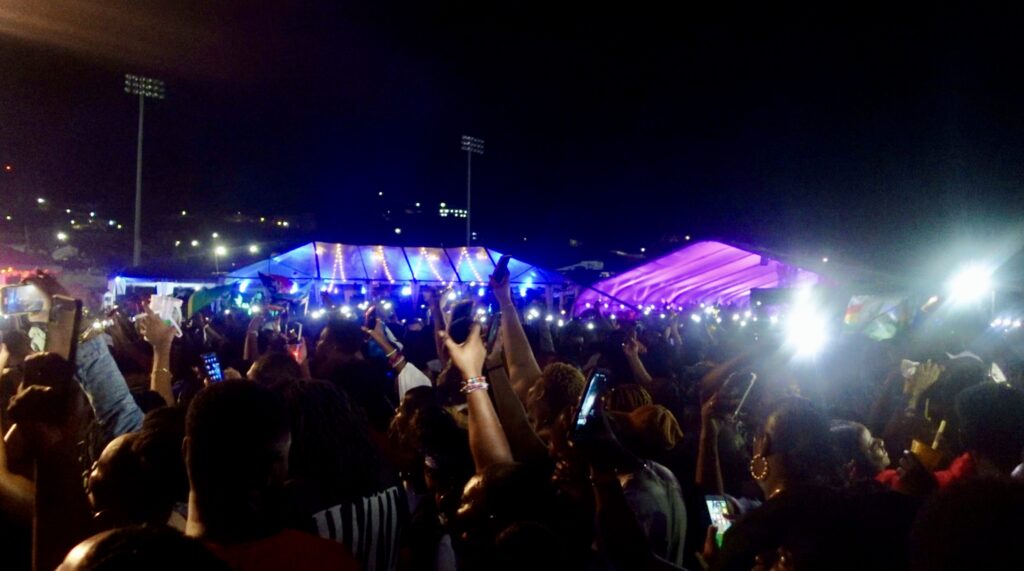 You can expect a variety of music from genres such as dancehall, reggae,  r&b, soca and "wilders" – a fast paced genre of music similar to soca/Bouyon rhythms native to St. Kitts & Nevis performed by live bands.
The festival was divided into 3 nights and featured artists such as Beres Hammond, Ashanti, Popcaan, Jada Kingdom, Christopher Martin, Maxi Priest and much more. St Kitts Music Festival not only features international artists but has a complete roster of homegrown artists that create music across all genres.
III. THE TURN UP
Kittitians love to party so naturally there are a few fringe events scheduled around the concert times. My first event was Escape, a floral themed party with both live music and music by DJ Tero held at the Royal St. Kitts Hotel. A music fest staple is White Sands at Carambola who's theme was 90's old school, an all inclusive laden with performances by Mention, Beenie Man, Allison Hinds & Elephant Man. We even got the opportunity to check out Soca Seas, a popular all inclusive drinks boat ride for about an hour and it was vibes.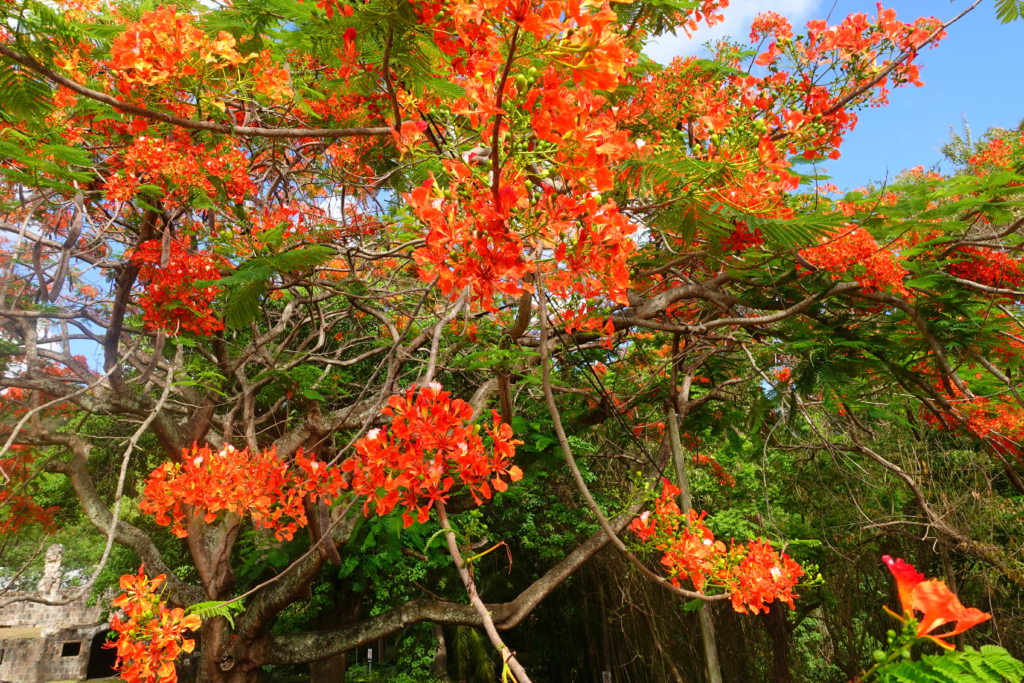 IV. EXPLORE & LEARN
While there's a live party scene; there's a lot to learn about St. Kitts & Nevis' rich history, landscape and the way Kittitians live. You can explore historical landmarks such as Brimstone Hill Fortress National Park that delves into slavery and colonization of the island or take a safari tour (Oneil's Safari tour) and learn about the landscape, plant life and wildlife that the islands offer. If you have limited time, a definite must is the safari tour and make time to enjoy a day pass or stay at Belle Mont Farm on Kittitian Hill.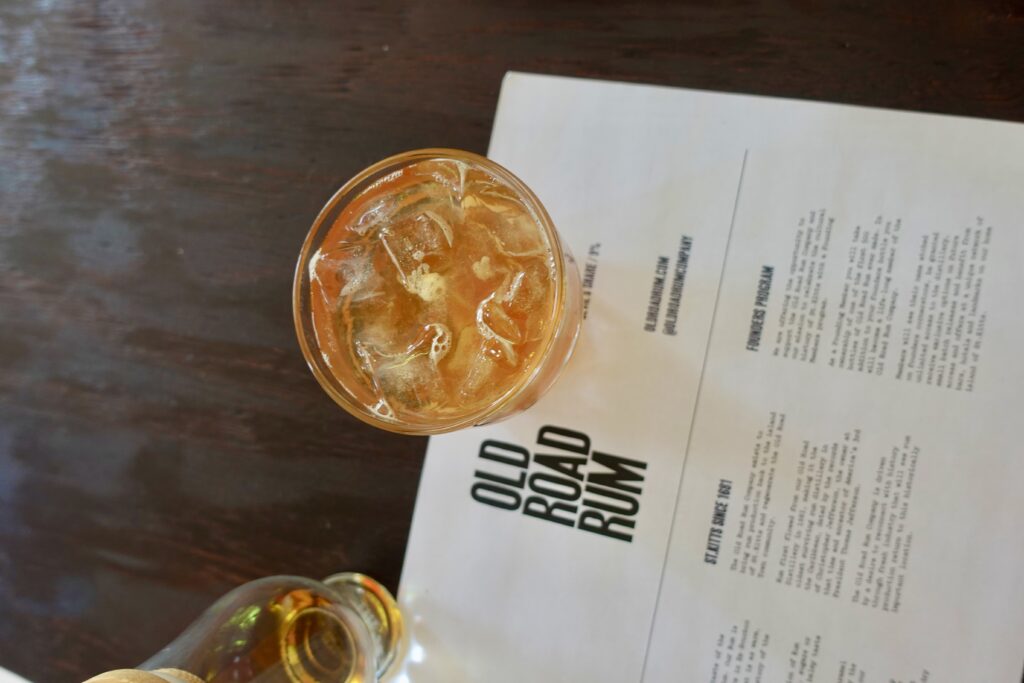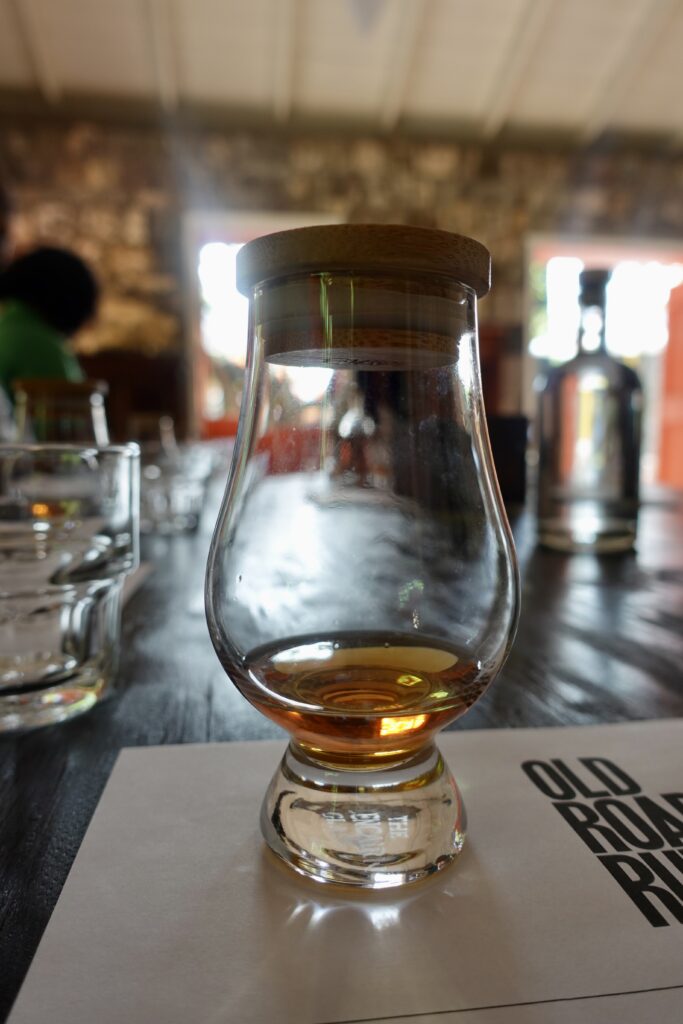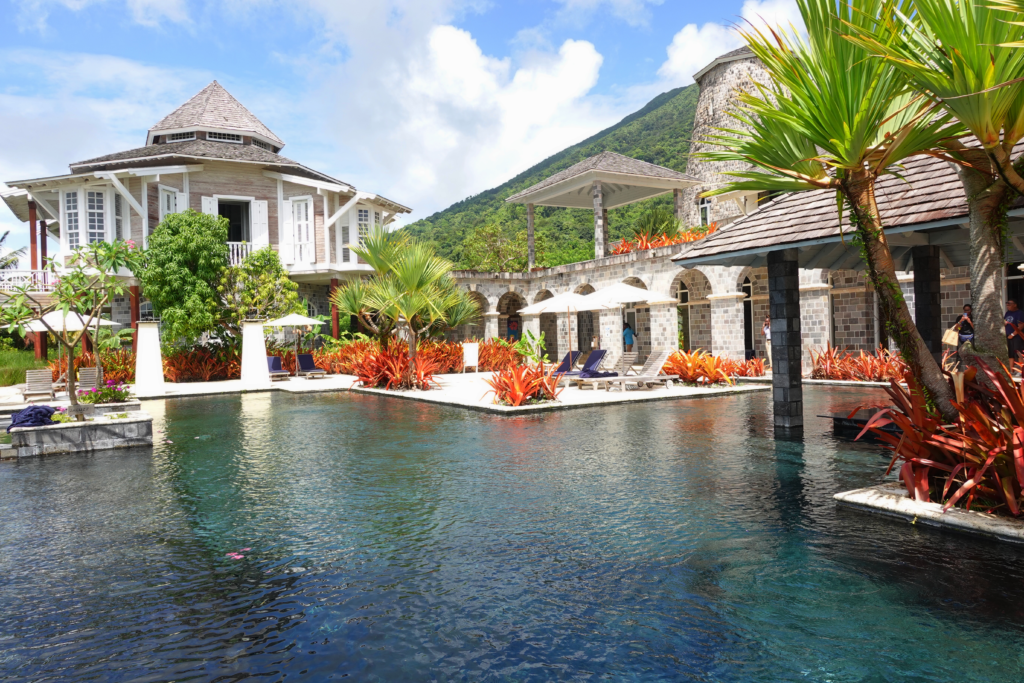 V. FOOD & DRINKS
One of my favorite parts of Music Fest was getting to try local food. Goat water is a must and I miss having the local fruits. Plus, if you can manage a trip to Nevis and can hold your liquor, try the drink Killer Bee. Also, follow local Nevisian content creator Everyting Sim Simma on Instagram for more recommendations on local eats and drinks. We ate at the following places and to be honest; the food and the views did not disappoint: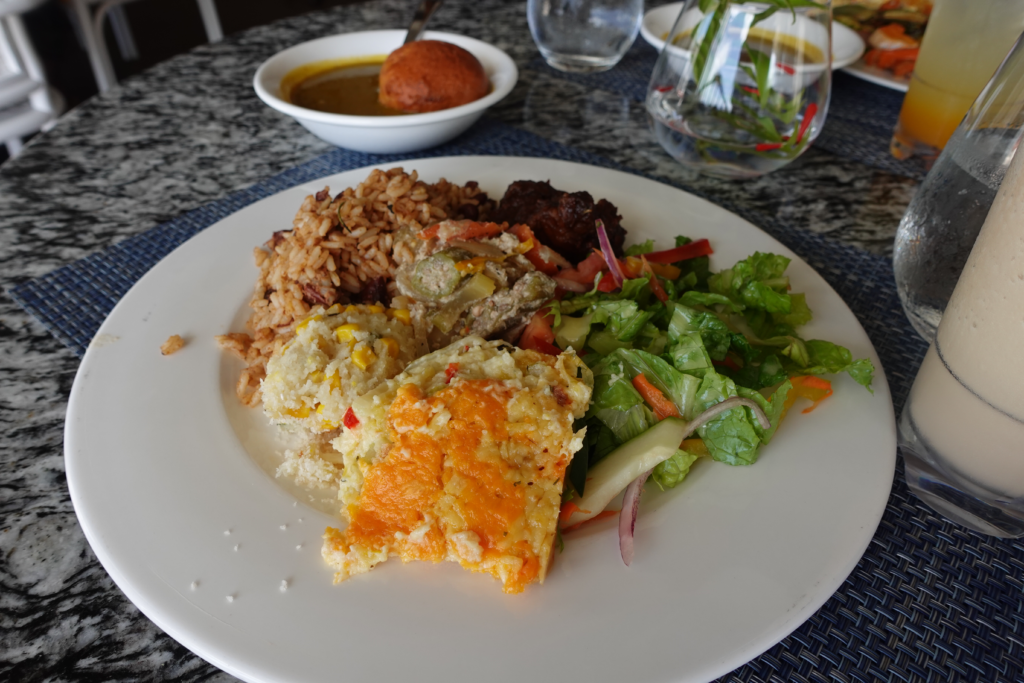 If you want more information on St. Kitts Music Festival or just St Kitts & Nevis in general, feel free to peruse the following Local Kittitian & Nevisian Resources: 
Til next time,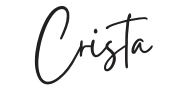 stkittsmusicfestival
stkittsmusicfestival2023