Here's a list of Caribbean carnivals happening and the Covid travel requirements you should know for carnival 2022. This includes carnival dates, official carnival pages where you can get first hand updates and information plus their current COVID travel requirements especially since we're still in a pandemic.
Disclaimer: All of this information is subject to change at ANY moment but please save the references listed and move accordingly. If you need more planning tips for carnival 2022, follow me on TikTok or subscribe to my YouTube channel. **Article is updated as I receive more information about carnival 2022**
A List of Covid Travel Requirements for Carnival 2022
Tampa Bay Carnival (Saturday April 3oth, 2022)
St Thomas, USVI (April 27th – May 1st, 2022)
Sint Maarten (April 16th – May 3rd, 2022)
Batabano//Cayman Islands (April 30th to May 8th, 2022)
Bahamas Carnival/Survival Weekend (May 20th – 22nd, 2022)
Atlanta Carnival (Saturday May 28th, 2022)
Orlando Carnival (Sunday May 29th, 2022)
South Carolina Carnival (June 10th-12th, 2022)
South Carolina Carnival (June 10th-12th, 2022)
Hookie Weekend DC (June 16th- June 19th, 2022)
Carnival In Bermuda (June 20th, 2022)
St. John, USVI (June 4th – July 4th, 2022)
Vincy Mas (June 24th to July 5th)
CayMas //Cayman Islands (June 29th to July 4th, 2022)
Houston Carnival (June 29th to July 3rd, 2022)
Jamaica Carnival (Sunday July 10th, 2022)
St. Lucia Carnival (July 18th -19th, 2022)
Antigua & Barbuda (July 27th – August 2nd 2022)
Cropover in Barbados (August 1st, 2022)
Caribana (July 28th to August 1st 2022)
Spice Mas // Grenada (August 8th -9th, 2022)
Notting Hill Carnival (August 28th, 2022)
New York Carnival // West Indian Labor Day Parade (September 1st to September 5th, 2022)
Virginia CaribFest (September 10th, 2022)
Guyana Cricket Carnival ( September 16th – Oct 2nd, 2022)
Miami (Columbus Day Weekend 2022)
NOLA Caribbean Festival (October 12th -23rd, 2022) 
Las Vegas Caribbean Festival (October 19th – 24th, 2022)
Bayou Bacchanal (projected date November 5th, 2022)
Tobago Carnival (October 28th – October 30th, 2022)
St Kitts & Nevis Carnival (Dec 26th – January 2nd, 2023) 
Trinidad Carnival (February 20th -21st, 2023)
For a full carnival schedule, check out Carnival Land or  Global Carnivalist's Carnival Calendar.
Any questions or itinerary requests, send an email to [email protected].
Til next time,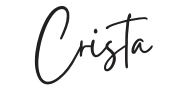 antiguacarnival2022
atlantacarnival2022
batabano2022
carnival2022
caymancarnival2022
caymas2022
nottinghillcarnival2022
spicemas2022
stluciacarnival2022
stmaartencarnival2022