Miami Carnival 2022 was held over the Columbus Day weekend with a mix of Caribbean fetes, cultural events including the official Parade and concert. Here's a quick review of my personal experience and (if you're planning) tips for 2023.

Important Things To Note:
This carnival has been going on since the 1980's; it's not a party in a street; its a celebration of Caribbean culture more particularly for Caribbean immigrants and their descendants in the South Florida area. It's evolved into the biggest US-based Caribbean carnival.
Miami Carnival is typically always held around Columbus Day weekend.
To participate as a masquerader, you need to register with a carnival band and pay for a costume.
To participate as a spectator, you can buy tickets on the Miami Carnival website.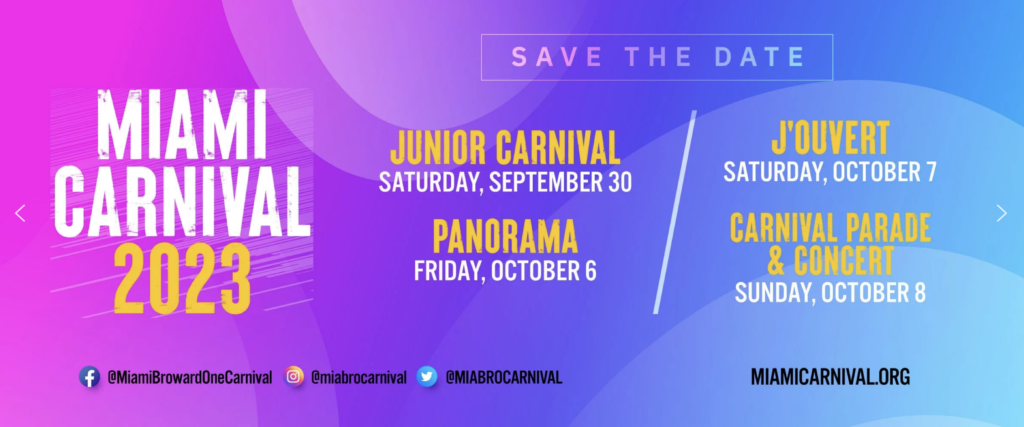 I picked up my J'ouvert package and costume package on the Wednesday before carnival (thank goodness!) from the Revel Nation Mas camp and I was in and out in less than 45 minutes. TIP: Pick your costume up EARLY to avoid crowds and yes; sometimes it depends on the mas camp's distribution schedule, PTO etc.  Also, find out early from your band of choice; where distribution is going to be because sometimes if you're staying in Miami Dade county – it can be quite a drive to pick up your costumes if distribution is in Broward County. 
As a Revel Nation ambassador I had chosen Treasures of Lima; a beautiful bronze body wear with accents of burgundy, teal and white – the perfect contrast against a beautiful backpack of teal and white feathers. I picked it up and it was exactly as pictured; if not more detailed and stunning than in videos and pics. This costume retailed at over $1000 but costumes average to start at $350 USD and up.
Jr. Carnival
I officially started my carnival experience by spectating at the Jr. Carnival event held at Central Broward Park in Lauderhill. These kids really put on a show and jumpstarted my energy for the days ahead. Participating Kiddie bands that I saw were:
Here's a quick video recap of all the cuteness for Jr. Carnival.
View this post on Instagram
Caribbean Fetes/Parties
I made it to 4/6 fetes that I had initially planned to go to but truly forgot how much "pace" is required for Miami Carnival (plus I need to plan better).
Entice (all black and gold attire, $30 to 60) 
I won't lie we got to Entice really late and the venue was crowded but I enjoyed the music and performances by Bajan artists, Skinny Fabulous and Voice. They even had some cultural elements such as stilt walkers, a riddim section and it was held in the middle of Wynwood. I even got to meet Father Philis (sweeeeet gurllllll); he was so nice.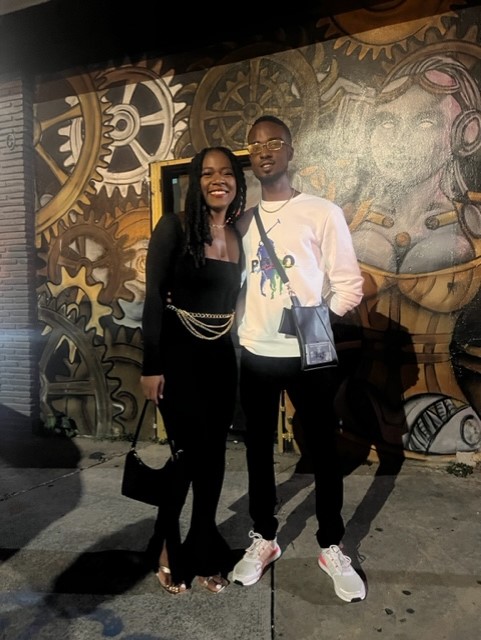 Duck Work (day rave)
The venue was perfect at the Urban MIA. There was a lot of space to move around, food trucks on site. My favorite sets were from Ovadose and D'Bandit, literally hearing riddims I haven't heard for YEARS. I left the fete (literally dancing) to head home and change for Tipsy. TIP: Check out the Miami Carnival Hybrid Events Combo for next year for this fete and more. 
Tipsy (all white, performances $100+)
I really only got the ticket to see Machel and almost missed him but made it through the long lines and the crowds to get a decent view – his set and Voice's set was phenomenal. But why did I leave Tipsy singing "I need igbo & shayo" on a loop LOL; Burna Boy is a PERFORMER – I just found it highly disrespectful how they cut his mic at 11:59pm in the middle of "Last Last" (poor thing looked so confused).    It also felt like really long, prolonged periods between performances which kind of dampened the mood especially after coming off a high from Machel and Voice's performances.
By the time we left Tipsy, it was a bit of a nightmare getting a Lyft and we ended up getting one almost 45 minutes later so I couldn't even make it to my favorite fete – Big Phat Fish by Hybrid Events.
Bacchanal Road 
Now the first time this road concept was done, I loved it. It was pure vibes so I had lofty expectations. It was marketed as a road experience however the truck stayed in place for the majority of the party… but when the truck took off I was in my element. The only thing I wished is that the truck had been on the road for a lot longer because I really thought this fete would have emulated an alternative road experience. However, I think maybe it had to do with the mosquitos towards the entrance of the park that was just biting, biting, BITING lol.
Other fetes that I didn't attend but other people raved about where SSS Blue, Soca Brainwash Miami, Viva La Carnival, Medz Miami and Citrus All Inclusive.
Dutty Revel / J'ouvert
J'ouvert was probably my favorite event where I could really let loose and free up. Started by entering the fairgrounds where we received complimentary shots of rum. Dutty Revel service on the road was great. We had a paint trailer where people could refill their bottles but LOL it looked like everybody (from different bands) were on the trailer. We had a breakfast snack (I can't remember what it was but it was good) and the drinks was strong. If I'm being truthful, J'ouvert was a blur so I know I had a time. The only question I had towards the end was if masqueraders had access to the "Jouvert Zone" with all the performances but it seemed pretty far away and at that point I was ready to go and sleep.
Parade Day
Got my make up done early by Juisea Faces and then we got ready to head to the Miami County FairGrounds. TIP: Don't forget to look at the forecast especially if you toting feathers.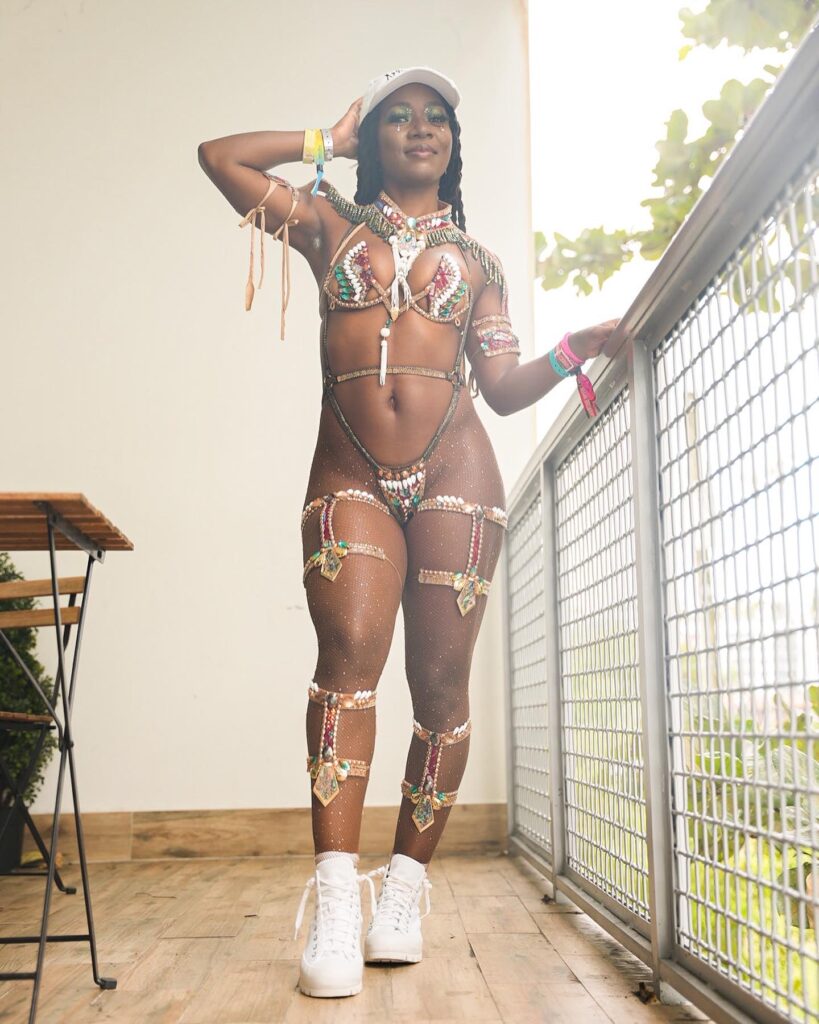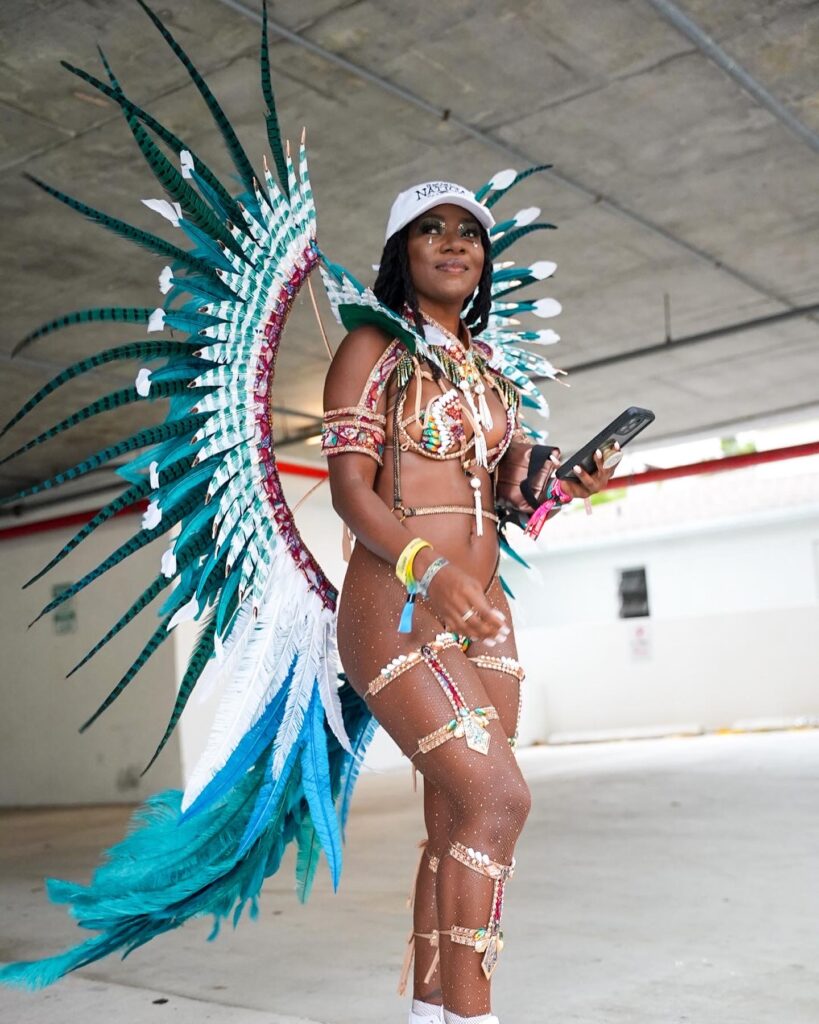 We got soaked en route to the trucks and had to wait it out in a dugout for more than an hour so as much as I wanted to have a wet fete (lol I could not; you can revoke my Caribbean card if you want – I do not care LOL); my feathers slowly evaporated in the torrential rain and around 4pm is when we finally got to the Revel Nation truck.
OBSERVATION: Weather is another variable to consider when deciding if you will rent a car or just rely on ride sharing apps. 
The band had put up a tarp to protect people from the rain as well as were already serving drinks and snacks and I chose a beef patty. Then we headed on the road and I saw so many familiar faces (haha I felt like I was talking the entire parade) but it was vibes. The route seemed shorter than usual and we ended up crossing around 8pm but I had a good time. I don't know who was playing but they played songs I hadn't heard in a minute especially one of my favorites "Loner".
TIP: Masqueraders follow a fenced in/enclosed route until the bands are about to approach the stage. It is around the stage area where spectators can see the bands and revel with the masqueraders (more particularly after the bands cross the stage because it is a competition). 
One thing I love Revel Nation for is that full plate of food after crossing the stage- no matter what time of the night they ALWAYS have food. I inhaled the bbq chicken and rice after we crossed the stage and afterwards enjoyed the music being played before checking out The Miami Carnival concert. If you are looking for a solid band experience from beginning to end, I would whole heartedly recommend Revel Nation Carnival.
Enough from me.. how was Miami Carnival for you? Would you participate in 2023?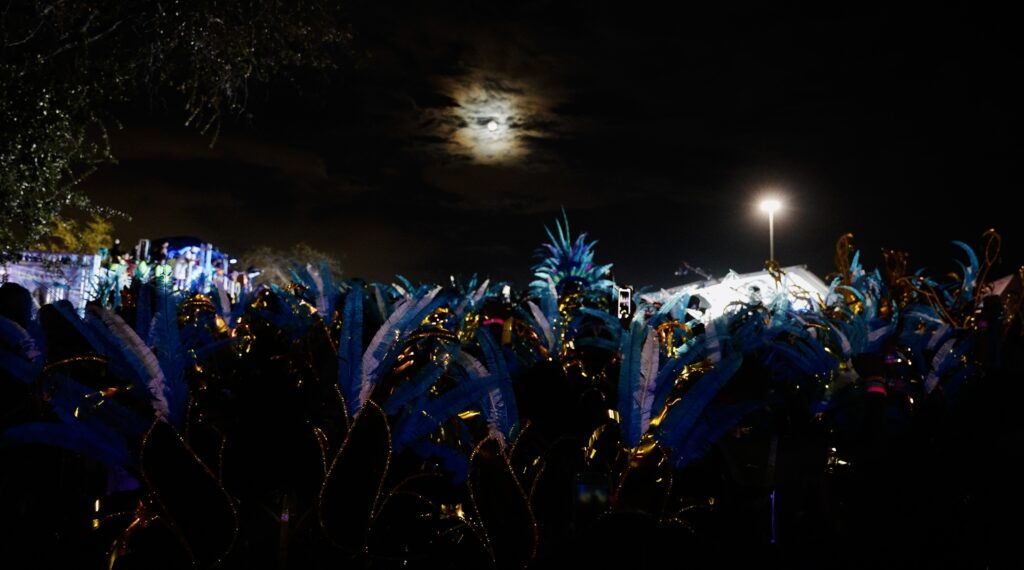 Til next time,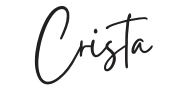 Miami Carnival 2022
Miami Carnival 2023
revel nation carnival