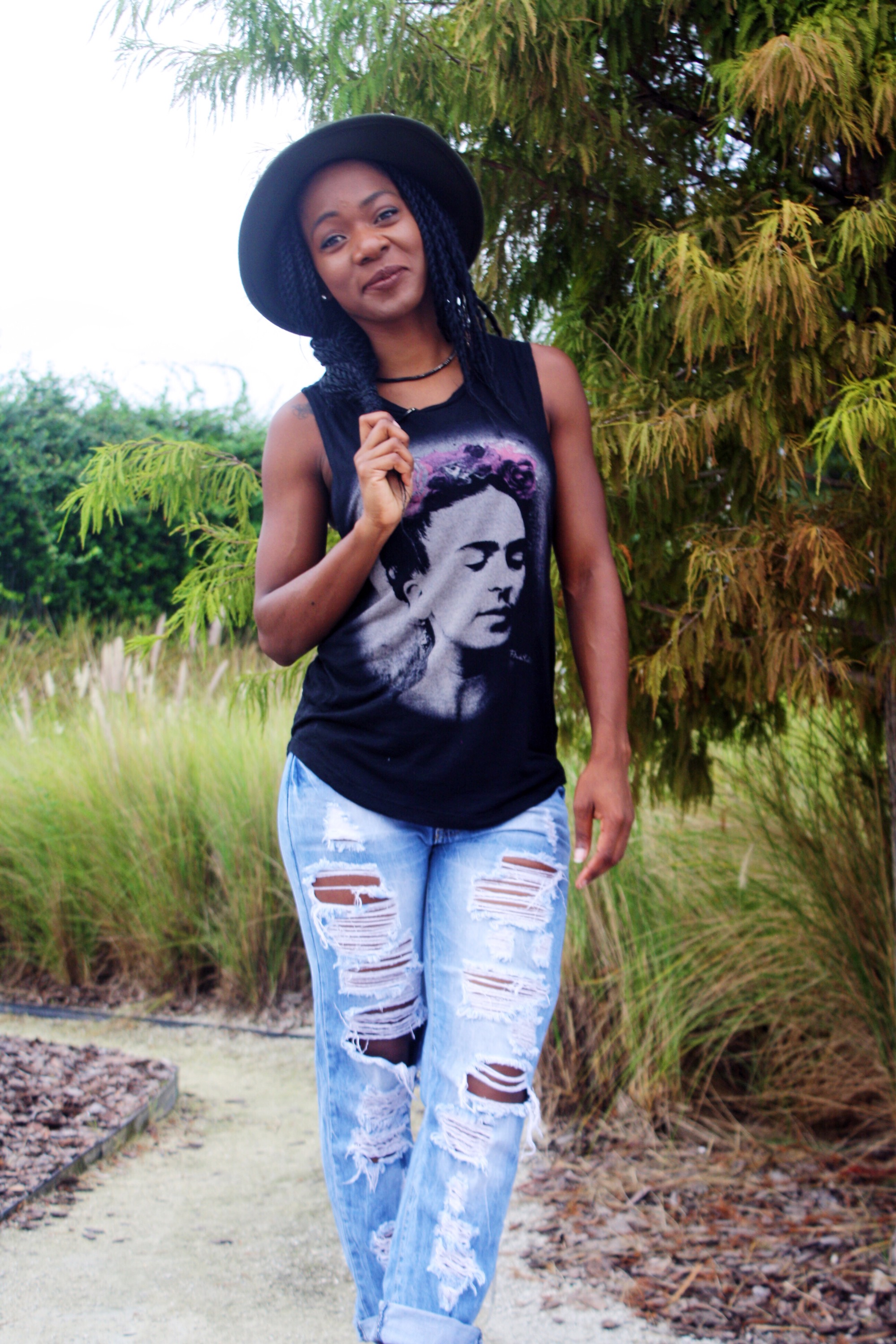 All photos taken by Michelle Ford; check out her website at www.withlovefromguyana.com.
Frida Kahlo Tee| Forever 21 | find similar here
Hat | Asos | find it here
Shoes | Call It Spring | find it here
Jeans | Wet Seal | find it here
Staying grateful and content can sometimes be a very difficult thing to do. I think when we allow work and the mundane parts of life get to us, it's easy to get into a slump of sorts. I've been working on this myself, especially with the holidays literally knocking on my door. Here's 3 ways I've been staying "Way Up" no matter what could potentially bring me down:
1. Connect
Whether it's a family member, significant other or a stranger, we as human beings are programmed to connect with others whether it's a smile or a "good morning" or a "Hey, just checking on you to see how you're doing!" No matter how busy, mundane or stressful life can get–it's important to connect. With everything that's going on in the world—talking to others about my situation, their situation or Joe Schmoe's situation down the street can lessen the self-pity or stress that we feed ourselves. Sometimes, listening to someone else makes me forget about my trivial issues and focus on that person and what they're going through. Others need to connect as much as you do–so being that shoulder, that listening ear can mean the world to someone else.
2. Cherish
Cherish the time and place you're in. Get outside and live. Look around, breathe the air, watch a sunrise or a sunset…do something. There are some days I wish I could do over or get back; there are things I regret doing and not doing. There are moments Im so sad that I didn't take advantage of a good thing while I had it. Savoring the seconds, minutes and hours of a day can be life altering instead of wishing the day away.
3. Pray
Lets face it; this is personal. So I'm going to touch on my experience with prayer hoping it sheds some light or inspires. Prayer is something that allows me to reevaluate my life on a daily, weekly basis. It especially lifts me up and reminds me of all the little things I take for granted by literally speaking to God and thanking Him for those "little" things. It also changes my perspective daily in terms of what I complain about, what I don't like and what I think can be better. It makes me ask the question "What if this was it right here?" Would I be able to appreciate the here and now or always want something more, something different, something better? Prayer has taught me that life changes and true blessings come from being content no matter what–finding sunshine in any storm. So I hope that encourages someone even if you just lost all the good things; you'll find the not-so-good aren't worth worrying about.
Happy holidays,
Crista S.

Til next time,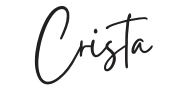 asos
bahamianista
blogger
drake
frida Kahlo
i feel blessed
ootd
river walk
style
tampa bay
tampa bay blogger
way up
wet seal