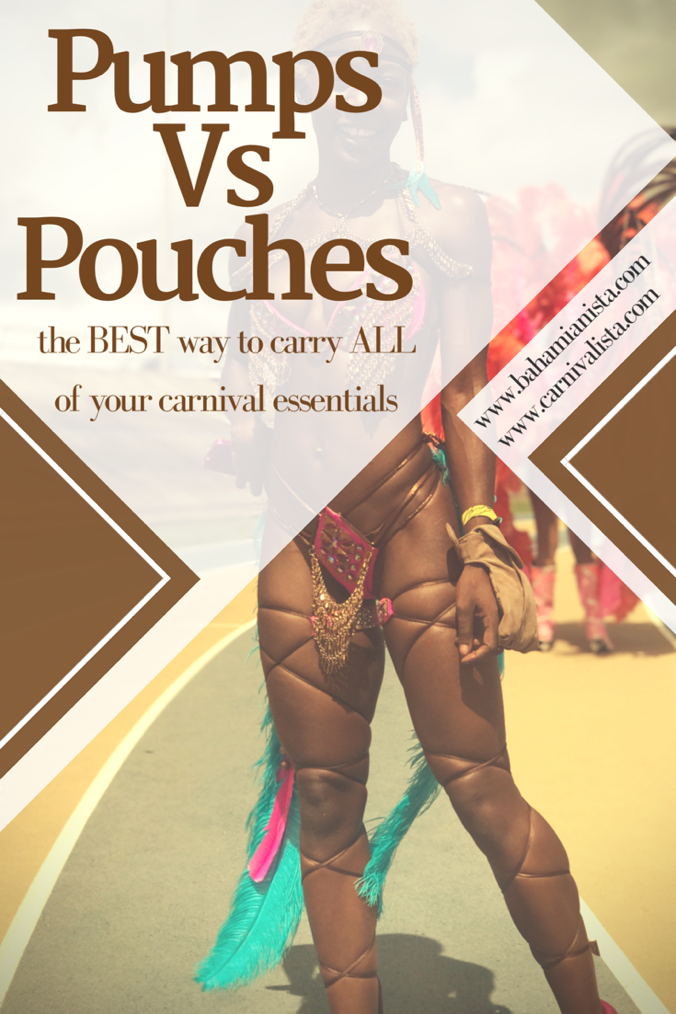 Costume check.
Makeup check.
Wristband check.
Comfy shoes check.
All that's left is figuring out how to carry ALL of your essentials on carnival day. When I say essentials I mean all the items you need to make your carnival day be as epicly seamless as it can be. Essentials vary from person to person but here's a short list of things I definitely cannot live without on the road:
Phone
Keys
Makeup
Electronic/Accessories (i.e. GoPro, portable charger)
ID
Money
Sanitary items
Medication
Emergency contact info etc
Basically…anything & everything you need to make the next day or days the most EPIC ever in life! In an effort to avoid any kind of spoilers, it is NECESSARY to secure your items for a safe and enjoyable carnival experience. Spoiler Alerts can include losing your bag or having to hassle stuffing items in it all day or having a "struggle-fest" to pull out your phone just in time to miss picture perfect moments.
Other things that would definitely kill your vibe are having to carry something that's bulky and difficult to manage on the road plus not to mention after prepping to wear a costume for months you want your bag to at least compliment your costume for carnival day.
So what do you do?
What kind of bag is best?
Well there's all kinds…
There's the cross body bag, the back pack (drawstring or conventional), wristlet/wallet, the fanny pack or we can just call them all Pouches.
Then there's the PUMP.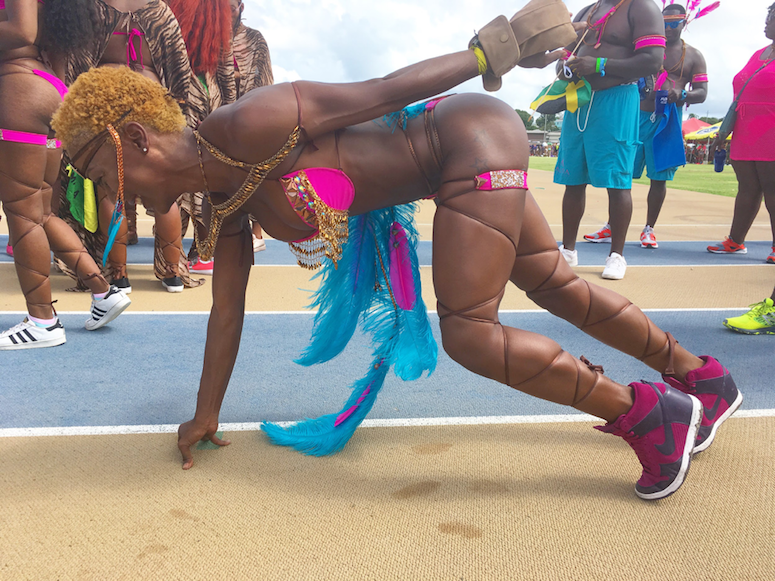 Now if you don't know what a pump is –here's a breakdown of the bag:
"Carnivalista Pumps are the solution for your phone, lip gloss and key needs on the road. An alternative to the usual wrist pouches this strapped hand pouch is the perfect size for your mobile phone and make up tools. Suitable for I phone 6S and Samsung S7. Not only does it feature a secure zipper but also a push button and Velcro strap as additional security."
They are also splash-proof and machine washable. Translation: Perfect for any outdoor event especially when there's water, paint, mud or powder involved. If that didn't convince you here's a few common sense reasons why it only makes sense to pump with a Carnivalista pump:
1. EASY TO CARRY, HARD TO LOSE
Nothing spoils a good time like losing a phone or your most important piece of personal identification, your cash, medication or other essentials.
Have you ever had your bag mysteriously open where the items all spill out only to find out hours later? Or the strap magically pop off without you knowing.
The pump is designed to keep your essentials safe and handy with just the flick of your wrist (literally). It slides onto your fingers like a fingerless glove and has a Velcro strap that fits securely around your wrist.
2. ALL SHADES/ NO SHADE
Is it me or does skin colored/flesh colored accessories go with everything? If you've shopped the carnivalista brand already you already know about the wide array of colors especially for WOC or as I like to say MOC (masqueraders of color). This saves so much time and energy when trying to find that just right color that matches with a costume, pair of shoes, make up etc.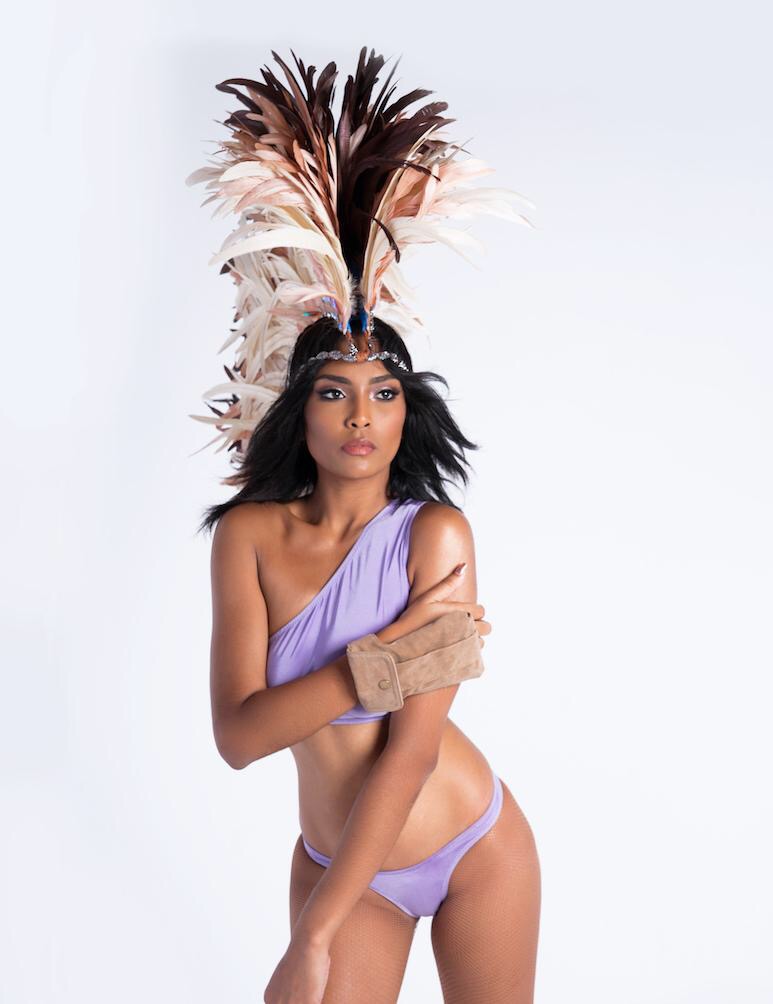 Sugar –best suited for the Vanilla or Toffee flavored Carnivalista —find out your shade here.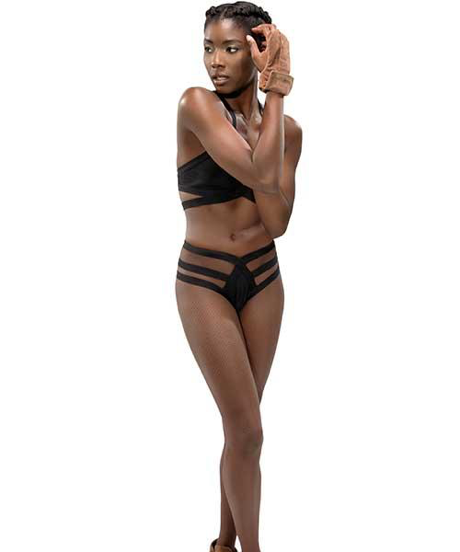 Spice –best suited for the Honey, Cinnamon, Truffle or Cocoa flavored carnivalista–find your shade here.
3. RIGHT SIZE, FUN SIZE
No one I know wants to carry a huge bag on the road that restricts ease of movement especially when you're trying to attain wutlessness status. The pump fits snugly on your hand is adjustable, sleek and small enough that it doesn't become a hassle to carry.
4. LOCKED AND READY TO PUMP
I think the best part about the pump is the zipper! Literally. You can wave your hands in the air, go down to the ground, shake, wine, bubble and literally pump with all your belongings in one secure place. Talk about pumping with peace of mind!
Don't spoil your carnival vexed all day stressing and hassling with a pouch; get carnival ready with the carnivalista pump here.
Til the next pump,
Crista C.
**This post is sponsored; however all views and opinions are honest and my own**
Til next time,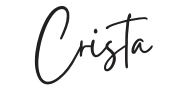 carnival accessories
Carnival bag
Carnival planning tips
carnivalista carnival accessories
carnivalista pump
cropover 2018
Jamaica carnival 2018
miami carnival
miami carnival 2018
planning for carnival 2018
planning for Jamaica carnival
planning for Trinidad carnival
what bag to wear to a carnival party
what kind of bag to carry to Carnival