YES! 13 social media experts who give FREE tips to grow your brand… on God it's free game. I don't know about ya'll but it's difficult to grow and cultivate a successful brand especially when you don't know how or where to begin. It's not IMPOSSIBLE though – IF you do the work and do your research.
So if you're a budding social media influencer, blogger, starting a YouTube channel or branching out as a creative entrepreneur; here's a list of 13 experts who spill the branding tea for FREE. (Yes, this goes for carnival bloggers as well.)
Disclaimer: This list isn't an end all; in fact it is IMPERATIVE and necessary that you do your own research to see who's advice or tips work best for you.
Blogging/Social Media 
Let's start with blogging and social media. Over the years, I've learned a lot from these ladies (who are ALL black by the way #amplifymelanatedvoices ); their personal journeys and how they are literally creating the lives they love through blogging and social media. 
Tamara Sykes – The Baydian Girl 
Tamara is from Barbados and goes by The Baydian Girl. She is what I like to call an "SEO and branding expert". If you don't know what Search Engine Optimization is and you have a blog, skip on over to her website, Twitter and IG where she drops daily gems on the building blocks of blogging. She also speaks openly on her experience immigrating to the United States and uses her platform to educate people on how to combat racism/colorism. 
Monroe is one of my favorite style bloggers based in NYC. She is one of the most consistent black female creatives I've ever seen and has talked openly about becoming a full time influencer on her YouTube Channel and blog. An all time favorite post of hers was 3 Ways To Grow Your Instagram Following During Isolation. I applied the strategies in my own way and definitely saw a small spike in my follower count. 
I just recently started following Madisen after an IG collaboration we did and her content DID NOT disappoint. Not only is she very down to earth, she shares great natural hair tips alongside content creation tips AKA GEMS! My Pinterest was dormant and she is the reason I started pinning videos to drive traffic to my blog, YouTube and social media and it worked – almost doubling my impressions and engagement! Follow her on the gram, her blog and on Twitter to get the tea. 
Mattie James is an OG in the game of blogging and preaches often that consistency and content is KING. I am regularly glued to her weekly lives on growing as an influencer, getting paid from brands and just telling your story as a content creator. In fact, she's the reason I'm currently going HAM blogging for the month of July – check out her July #MJConsistencyChallenge.
Brittany B – The Influencer League
Recently followed Brittany after following her business and agency, The Influencer League on Twitter. She has experience from working on the brand side and now frequently drops FREE tips to grow your brand and influence. She actually breaks down The Black Influencer Pay Gap and what we should be looking at when determining rates in the below video for FREE: 
Youtube
And now for YouTube which is a different beast in itself; I've learned a lot from these YouTubers especially that MOST TIMES you cannot just post a video and hope for the best.
A super down to earth YouTuber that talks about Instagram strategy. She does not sugar coat but gives REAL time and relatable tips for helping expand your Instagram presence across different mediums. Check out her YouTube channel here.
Cathrin blew up on YouTube in a short span of time but she talks frequently about her YouTube strategy and monetizing on YouTube and how long it took her to get there. If you're starting a YouTube Channel, she has a really great video on how to do that here.
Recently subscribed to Annie's channel and picked up a lot of tips related to YouTube strategy as well but I'll share a few of my favorites. After watching Annie's videos, I knew I had a lot more work to do than just edit a video and go. She has this really great video on utilizing timestamps to improve retention rate (how long people stay watching your videos) and even utilizing that has helped grow my own YouTube Channel. 
Quality and lighting QUEEN! I discovered Kelechi's YouTube channel a few months ago and I love her video that breaks down all the various different type of lighting you can use for creating content, more specifically video content. She also talks about how to improve the quality of your video content. 
Roberto may be the sole male in this group but he breaks down YouTube tips very concisely on his channel. I enjoy his realistic approach to YouTube (literally – no fluff). My favorite video of his has to be advice for creators who are struggling to post content right now. 
Creative Entrepreneurship
If you're serious about blogging, content creation, YouTube or being paid as a creative; these are some great resources to consider when building your brand. Check them out below. 
Jaleesa was mentioned in the list of 9 Caribbean Lifestyle Youtubers To Binge Watch During Quarantine. She regularly talks about the business of being a creative – from copyrights and trademarks, having an LLC and all the legal stuff you should be thinking about when starting a creative business. Check out this video on how to protect your branding.
Video maven and Thinkific online course expert, Xayli literally teaches business owners via her creative curriculum @startshootgrow to build, market and sell using video content. Xayli got me all the way together with integrating more video content into my brand-in fact she's the reason I started creating more YouTube content consistently. Check out her courses, info and website here.
Last but definitely not least, Vanessa Lau is a famous YouTuber that teaches content creation strategies to elevate your online business and get paid doing it. I love how she breaks down a topic and makes it very easy to understand. Check out her video about how to get paid brand deals as a small influencer. 
And that's it for FREE tips to grow your brand. I hope you found this useful as I have. Let me know in the comments below if you recommend any more social media experts who provide free tips to grow your brand.
Til' the next post,
Til next time,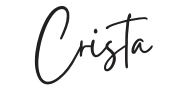 amplify black creatives
amplify black voices
amplify melanated voices
free tips to grow your brand
free tips to grow your brand from social media experts
free tips to start your blog
free tips to start your youtube channel
grow your youtube channel
mjconsistencychallenge
mjconsistencypays
social media experts