It's the HOLIDAY season…
Life is still doing everything except LETTING UP especially with this pandemic looming, NO CARNIVAL – again no carnival for extra emphasis.
I've been busy creating and have got a lot of questions about what I use to make videos, take my own photos (like the one above) etc. So I wanted to create a list of Black Friday Deals for Creatives for anyone that wants to start creating, elevate their content or just find new hacks/tips for blogging, vlogging or influencing. If you fall into any of those categories – this is for YOU.
Note: This blog post contains affiliate links that I receive a small commission from with no extra cost to the buyer :). Thanks for your support! Also please note that this list is not extensive and does not include all options of cameras just the ones I've had personal experience with. Please do keep in mind that these prices are subject to change and this post is dated for Black Friday 2020.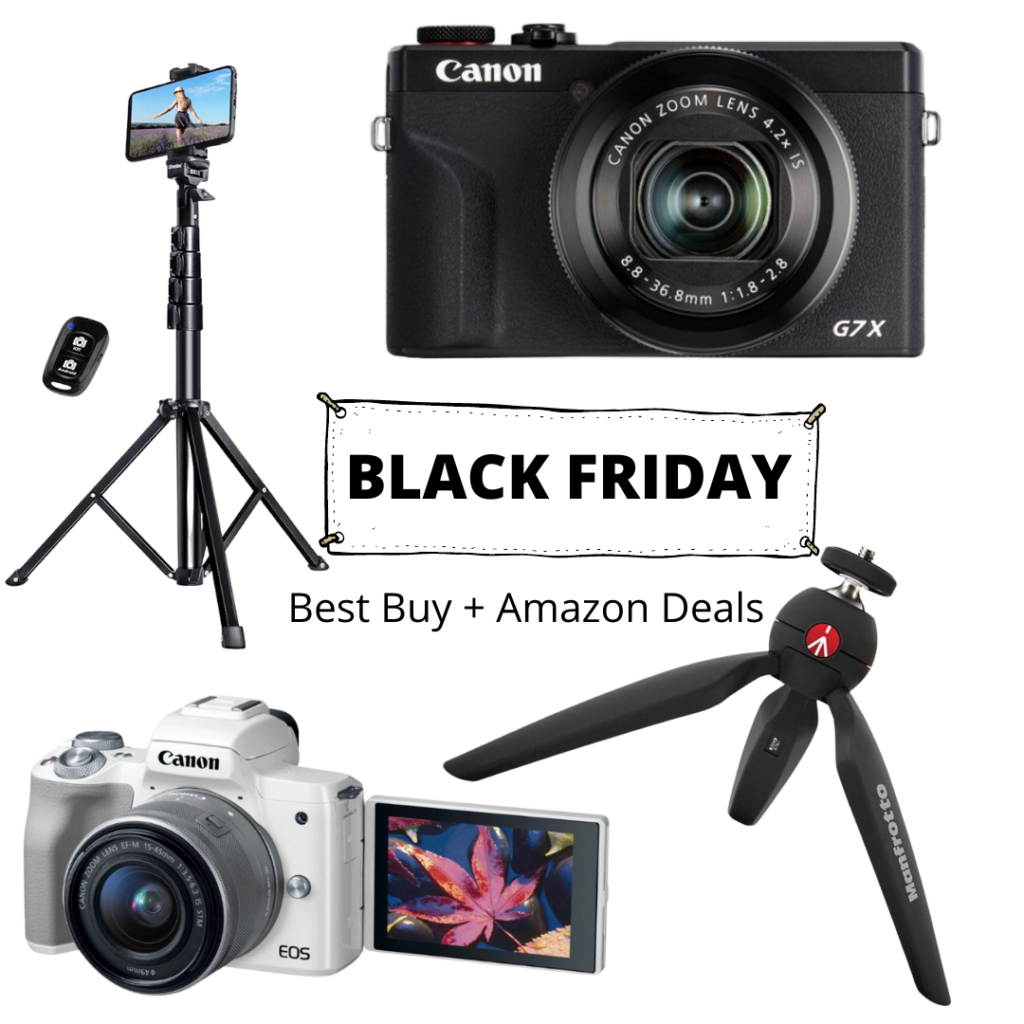 UNDER $25
You can definitely find some decent Black Friday Deals for Creatives under $25 dollars; such as remotes, tripods, phone adaptors, apps and even backdrops to compliment taking photos and videos with your smartphone or camera.
Remotes are critical especially if you're taking your photos/videos on your own. Here's one I've used while taking photos/videos on my mobile phone:
Tripods/Tripod Mounts
A backdrop can literally be anything. I bought this velvet blanket from Amazon for a change of scenery in my photos.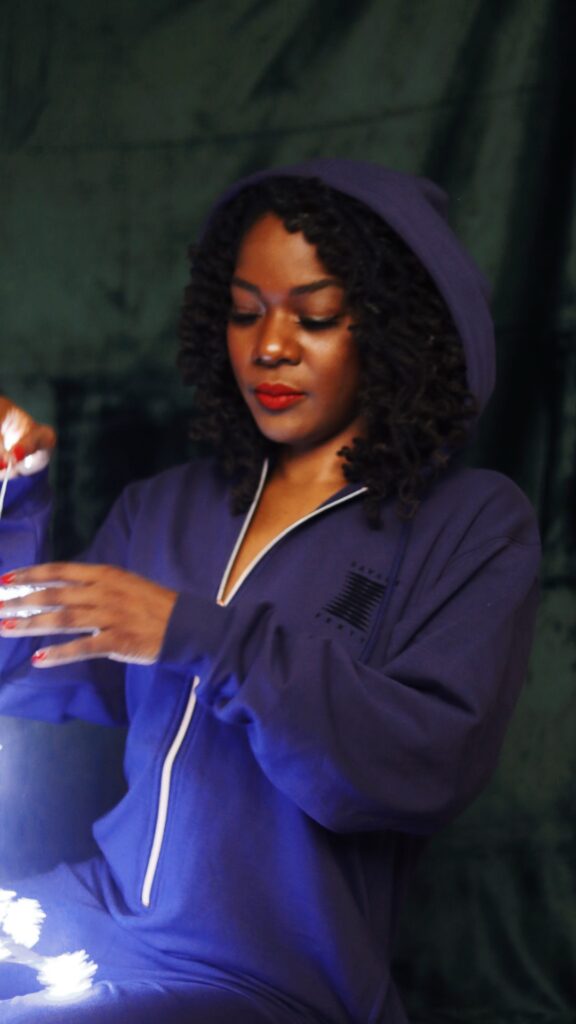 UNDER $50
Another backdrop go to of mine is Savage Universal where I purchased just a super clean white backdrop paper that I tape to my wall with Black Gaffer tape ($5.95).
What I love about Savage Universal is the varied amount of different colors/sizes of paper they offer. Note: You need to know what size paper you want or this could get a bit tricky. This was my pick of the bunch:
I've used it for flat lays/product shots and videos like this one:
Another set of tripods and tripod/mount combinations that I've personally used are the:
Note: The gooseneck is really useful for Tik Tok (in my opinion) or needing to film a video or take photos right away or at certain angles because of its' extendable and flexible neck.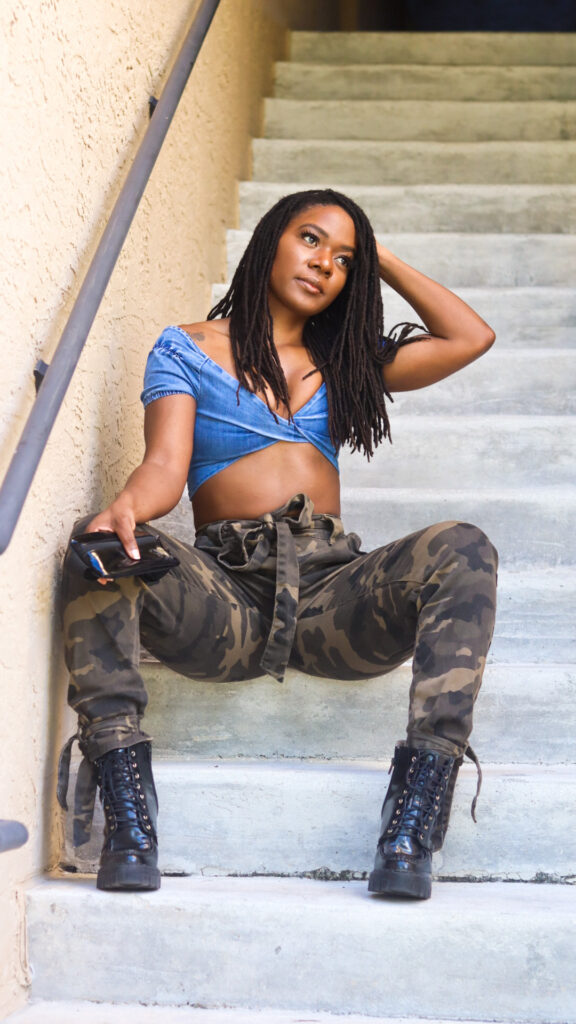 Another item that I find really useful that I recently bought is my remote for my digital camera (Canon M50) to help me take my own photos (like the one above):
Its certainly helpful and cuts down shooting time when you're solo or don't have the budget or time to work with a professional photographer. IF you do want to invest in a digital camera, Canon also has a software app called Canon Connect that is super useful for taking photos and videos. It pairs your camera with your phone and you can literally time your shots and see yourself in "real time" as you go. Between the app and the remote; I literally have cut down my own shooting time in half.
For lighting, we all know the best light is daylight but here are some under $50 options:
UNDER $100
Lighting is very important; I prefer daylight over everything but between busy schedules and daylight savings time; I definitely needed a plan B. I personally use umbrella lights but have been shopping around for a ring light and/or soft box lighting  particularly for YouTube.
I cannot forget my trusty (not yet dusty) Manfrotto Tripod that I've literally had for over 5 years. I use this tripod for EVERYTHING.
UNDER $500
There are several options for cameras that start under $500 and go up; I've used several but here are some of my favorites:
UNDER $1000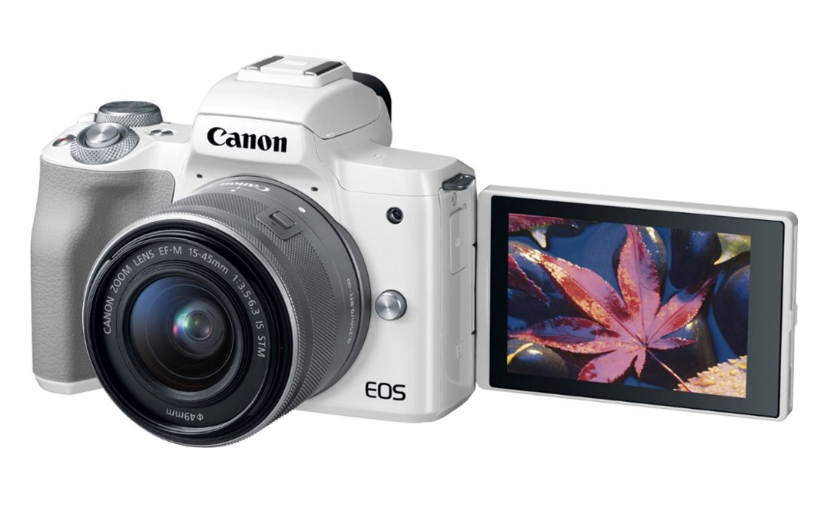 I love the Canon M50. I have used a handful of beginner digital cameras and this one is downright my favorite. I can change out the lenses, I use it for both photography and video and it has a FLIP OUT SCREEN. Seeing yourself while you create content is a game changer and a time-saver, periodt! I've used also the Canon G7x, Sony A-6000 which were all great beginner cameras and all under $1,000.00.
Check out my Amazon StoreFront for more Black Friday Deals on equipment or you can follow me on LiketoKnow.it – where I post all my links to deals from the clothes I wear to what I use to create content.
Also check out these stores for great deals on content creation tools:
You do not absolutely need to invest in all of this equipment – a mobile phone, a tripod and great lighting goes a long way…
…but simultaneously investing in yourself goes a LONG way too. Happy Shopping!
Til next time,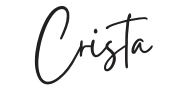 black friday deals
black friday deals for creatives
content creation tips
tips for bloggers
tips for influencers